It isn't just college athletes' physical condition we should worry about while they are isolated from their teams, but their mental health as well. Listen to Trevor Richardson, Director of Counseling and Sport Psychology at Oklahoma State:
"Student-athletes hear from coaches all the time, 'Focus on what's within your control and act on that.' Well, you work hard in the offseason, you condition yourself, you put in countless hours early mornings, late nights, all that as well as keeping up on your studies. And then to have something like this come that no one anticipated, totally out of your control, and you don't get to compete because of that... That can be real tough to swallow."
Listen to Cody Commander, Director of Psychological Resources for OU Student Athletes (PROS):
"Student-athletes have worries about the health and safety of themselves, the ones they love and care about... They have typical stressors the rest of us are facing in a pandemic, with the addition of the ambiguity of not knowing what's going to happen to their sport, their eligibility and their season. Outside of that, they're going to have the typical stressors of being quarantined, which a lot of us are feeling, that feeling of isolation. That can exacerbate underlying levels of stress further."
Listen to Nicki Moore, the Colgate Athletic Director who as an assistant AD at Oklahoma in the 2000s helped pioneer OU's PROS program:
"Student-athletes even more, I would say, than non-athlete college students are accustomed to a structured schedule. Even if they're not in season, they're still training and with other structured elements of sports that in all likelihood have been a part of their lives for as long as they can remember. So student-athletes are probably experiencing a little bit of what those who are injured also experience. Even though it's not over, there's disorientation from being sort of disconnected from that structure. That can be a big adjustment...
"We have pretty good research on some of the mental health outcomes and some of the associated issues around injuries in sports. Often times you see student-athletes experience heightened levels of depression and anxiety and those sorts of things as they're adjusting to injury. So we ought to expect that that has been and will continue to be part of their experience mentally (during the pandemic)."
To speak with these college athletics administrators with extensive psychological backgrounds is to understand something clearly: It's not enough to wonder how the Sooners, Cowboys and everyone else will look when they return to play sports again.
We must pay attention to how they feel.
College student-athletes are not immune.
"I find them to be very resilient," Richardson said, "but just because they're resilient doesn't mean there isn't an adverse effect. I know there definitely is with some. We have a system where we can do a HIPAA-compliant Zoom. So I am meeting one-on-one with some student-athletes and we've been having some of these discussions about how you cope."
"There are two camps (student-athletes) will fall in," Commander said. "One camp is individuals who were stressed by sports to begin with, and so this has almost been a stress relief. Where they're glad they don't have to wake up early and have practice all day and class all day and only have one hour of rest during the day.
"But then you have another large portion, too, where this has just made things worse. They're worried about am I going to lose eligibility? Should I come back next year? I've been given a year, I don't know if I will use it. I put all this training into it, is my body ready for one more year of training?"
This is where the coping Richardson referred to comes in, where personnel in his and Commander's positions come in.
Like coaches have been doing, they communicate electronically and virtually with the athletes, yes, but also with coaches and administrators at their schools, and with peers beyond their campuses.
"I have a monthly Zoom call with other Big 12 mental health providers," Richardson said. "We've been talking about that idea similar to a return-to-play type model. Thinking about different proactive programming we can do, information we can be getting out to the student-athletes before they return to campus, to the coaches, to the athletic training staff and all of those people that have close interaction with them on a more consistent basis."
The interaction with coaches is huge, since they communicate with the athletes more than anyone right now. Coaches must tap into how their players are training, and how they are managing.
"What I hear from my coaches is that they are having much deeper conversations with their student-athletes than they ever have in this time," Moore said, "in part because that's one of the few things they're able to do. We wouldn't have wanted this, but it's led to some really great conversations. 'I know my athletes better.' They're all trying to be creative in finding new ways to connect.
"If coaches are doing that right now, I think when they come back that that relationship should translate pretty well."
When the mood darkens and the conversation requires a more professional approach?
"What I work on with student-athletes, I talk about the idea of acceptance," Richardson said. "Acceptance doesn't mean I have to like it, doesn't mean I have to agree with it, but if I can work on acceptance, I can start moving through that process."
What complicates the process is the less personal nature of it, a byproduct of the pandemic.
"I think it would be naive to assume everyone feels comfortable sharing their emotional stress via Zoom or Skype or even over the phone or text," Commander said. "Everyone has different methods on how they reach out to others. With COVID, not having face to face, that's really handicapped some of the different ways you can intervene to really help."
Thus an emphasis at both OU and OSU to ramp up awareness of mood and behavior whenever athletes are face to face again. Both are well positioned to help, PROS having become a model organization and Richardson having moved from OSU counseling services into the athletic department two years ago.
That's reflective of a nationwide movement to thrust a long-hidden, long-important topic into the open.
"The interest and commitment to student-athlete mental health has grown dramatically in the last 15 to 20 years," Moore said. "In 2016 the NCAA published their first student-athlete mental health handbook. The publication itself is a good one. It's not perfect of course, but more symbolically it indicated more of an imperative by the NCAA and a set of resources to say hey, universities, this is a population that may need some special kind of support that's a little different than your regular student population."
"I would say within the last two years, there has been another dramatic increase in mental health awareness and that stigma being reduced," Commander said. "Last year we started doing mental health awareness games. That's been helpful. You have more professional athletes being more open about their mental health concerns. Every time someone of influence talks about it, it normalizes mental health concerns, which makes someone else more comfortable to come out and share."
The hope is the student-athletes are sharing plenty with coaches and staff remotely right now, and that they will share even more whenever they return to campus. That they are using resources provided by the likes of Richardson and Commander. That when they are online they aren't just reading about the pandemic's festering, but that they check out mental health support websites like hilinskishope.org and activeminds.org.
We all want to feel sunny about things, but that can be a chore at a time like this. Big, strong, young college athletes are no different.
They can use a little help, too.
Look for the helpers: See what these Tulsans are doing to ease the stress of the coronavirus pandemic
Look for the helpers: See what these Tulsans are doing to ease the stress of the coronavirus pandemic
Look for the helpers: Local musician plays cello for neighborhood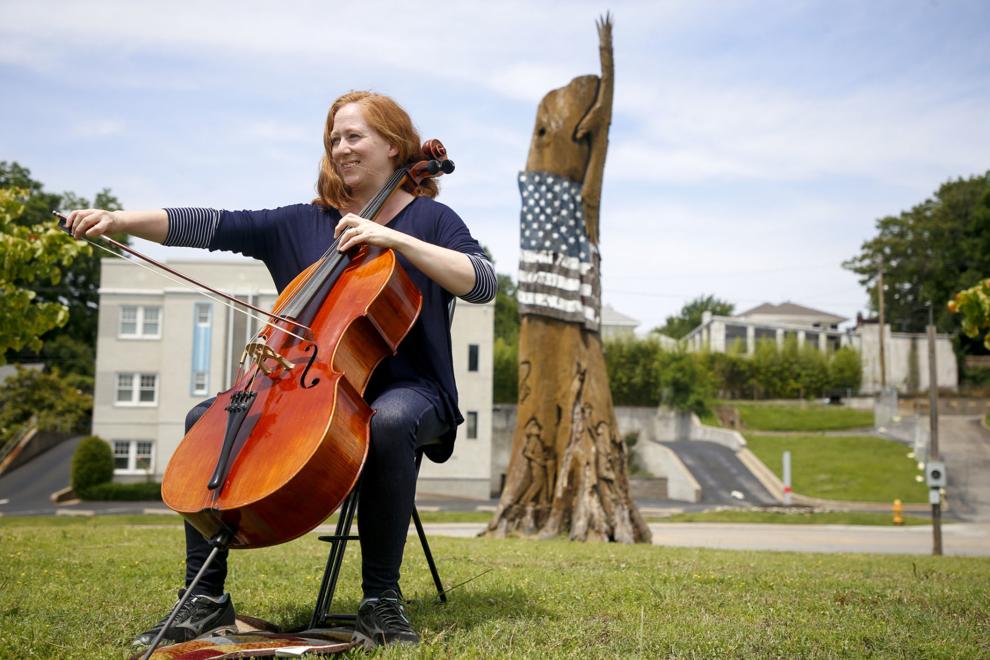 Look for the helpers: Historic Vernon AME Church
Look for the helpers: Tulsa nurse goes to New York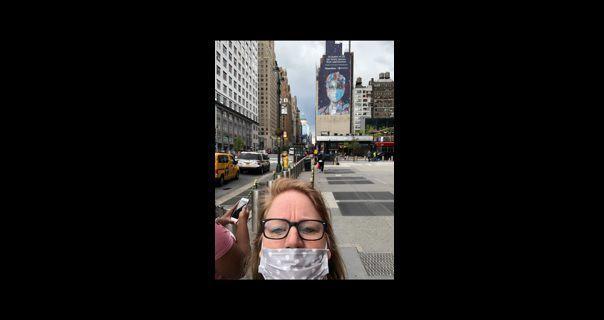 Look for the helpers: 100,000 bottles of hand sanitizer in Bartlesville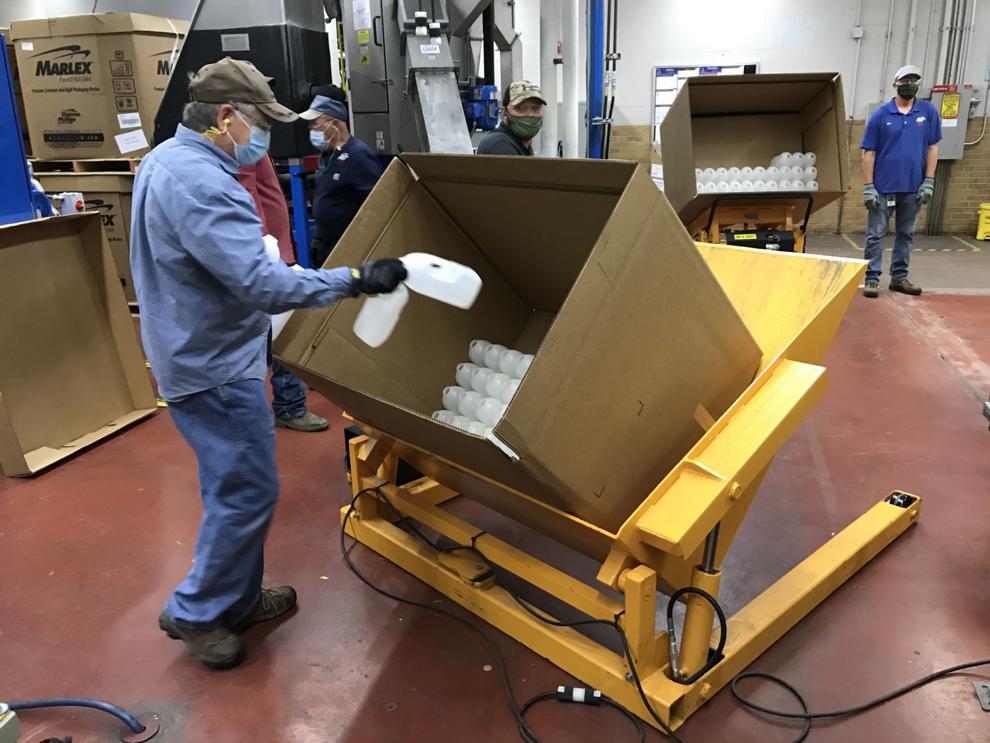 Look for the helpers: The Opportunity Project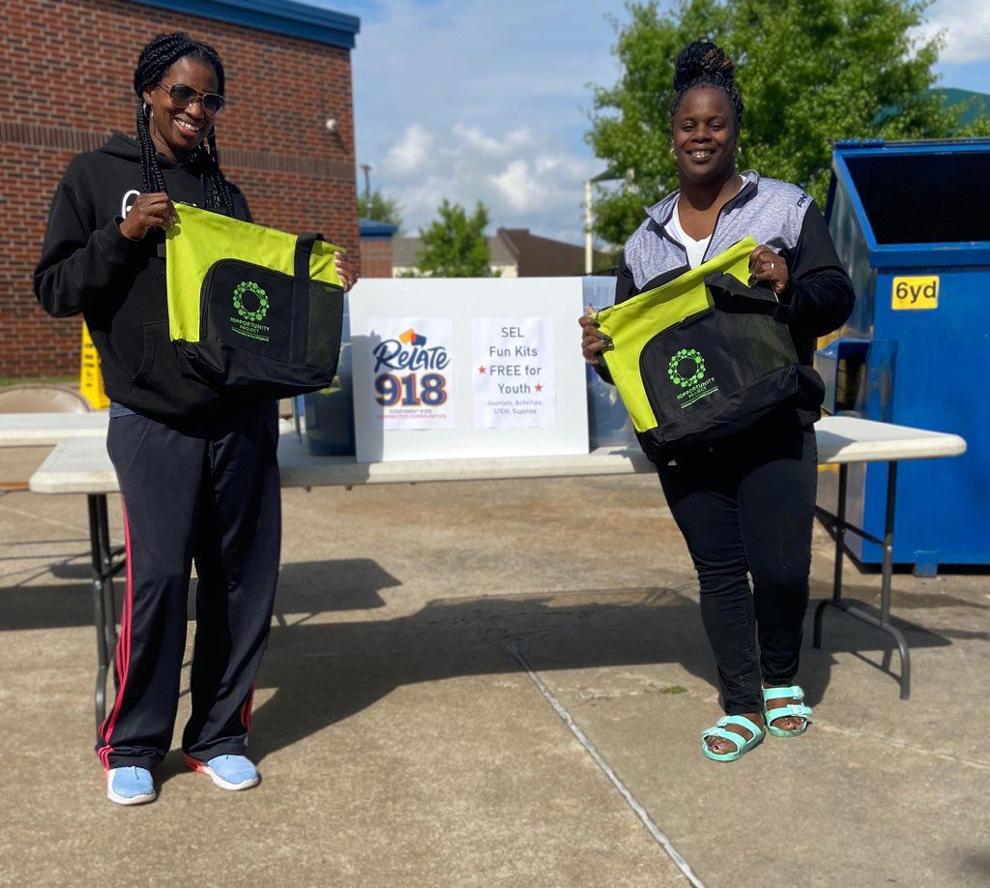 Look for the helpers: 413 Farm helps Amelia's Market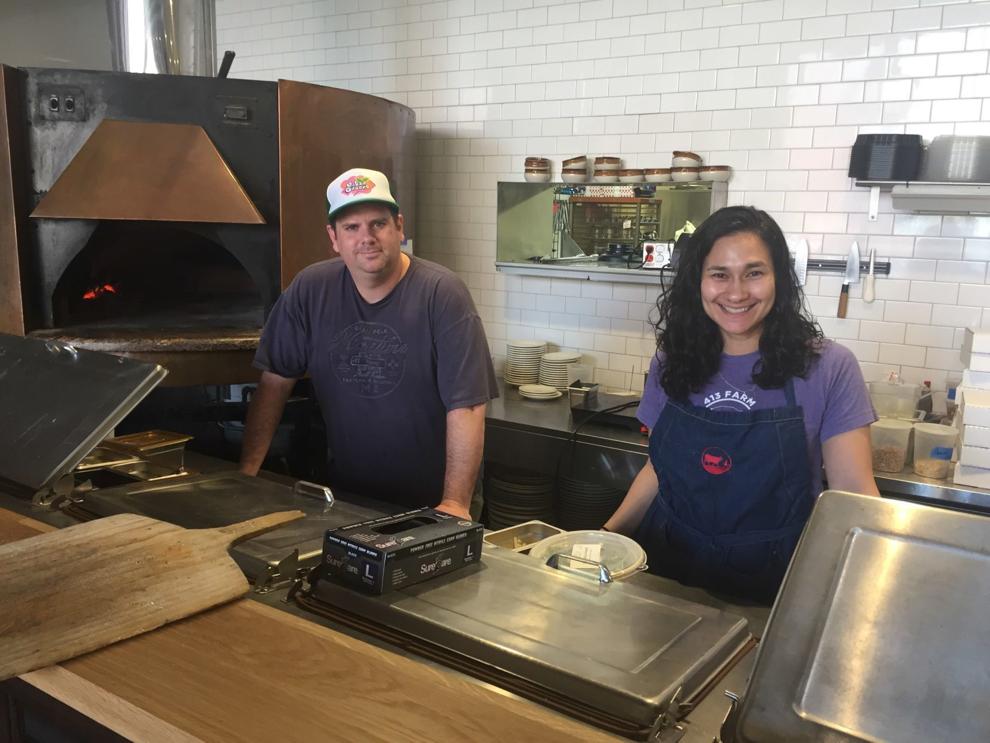 Look for the helpers: Vintage Wine Bar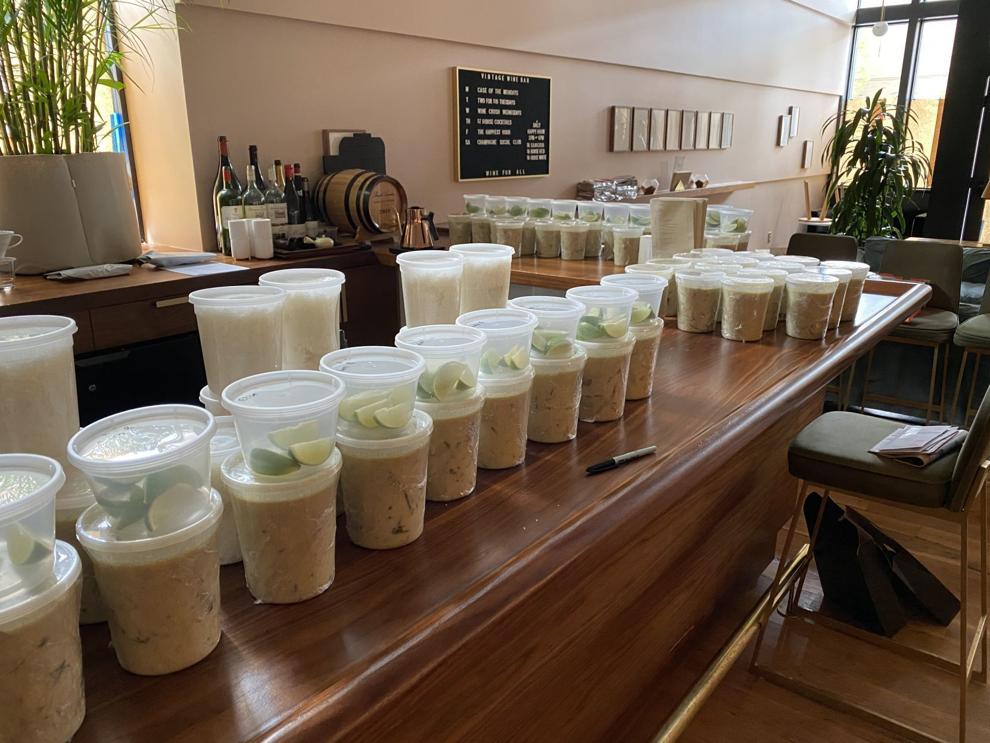 Look for the helpers: Artist Scott Taylor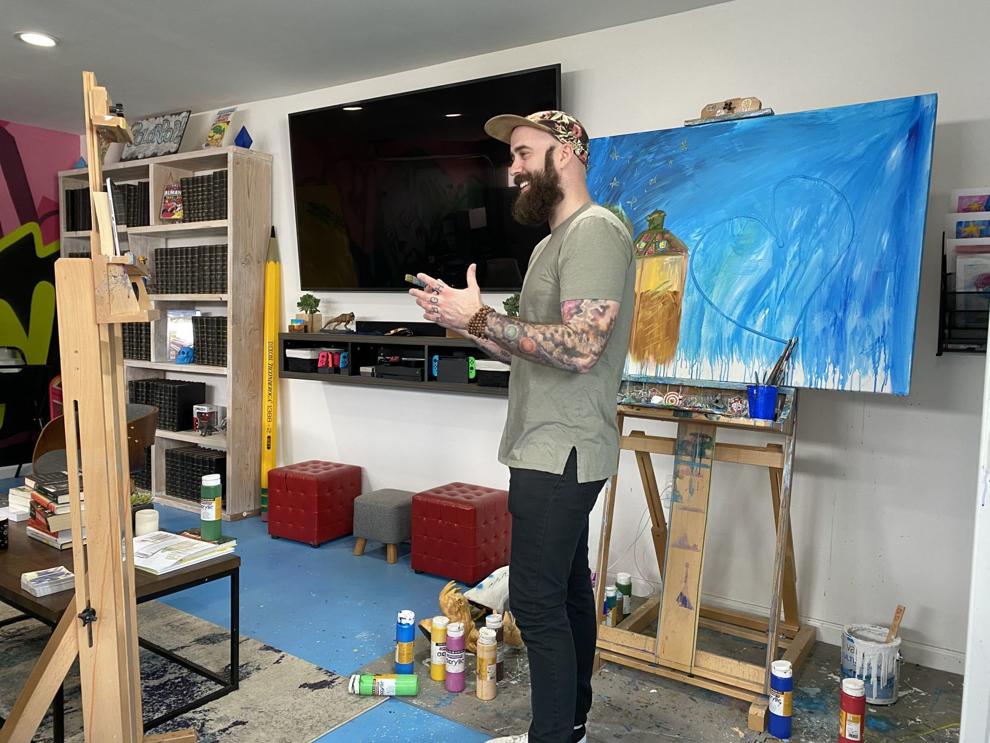 Look for the helpers: YMCA celebrates Healthy Kids Day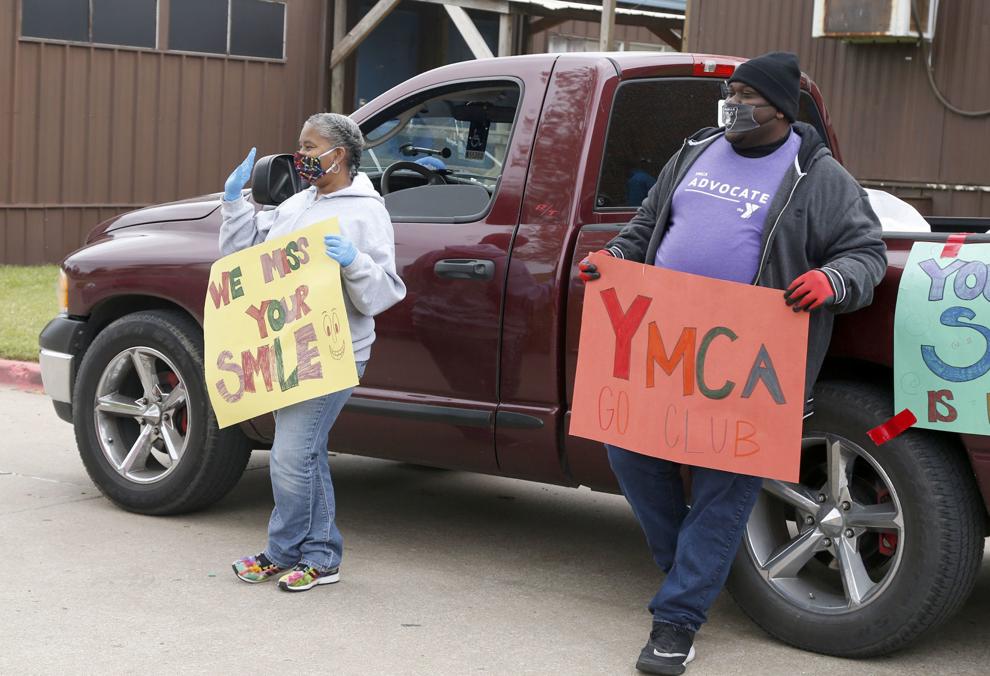 Look for the helpers: Meal donations to prison guards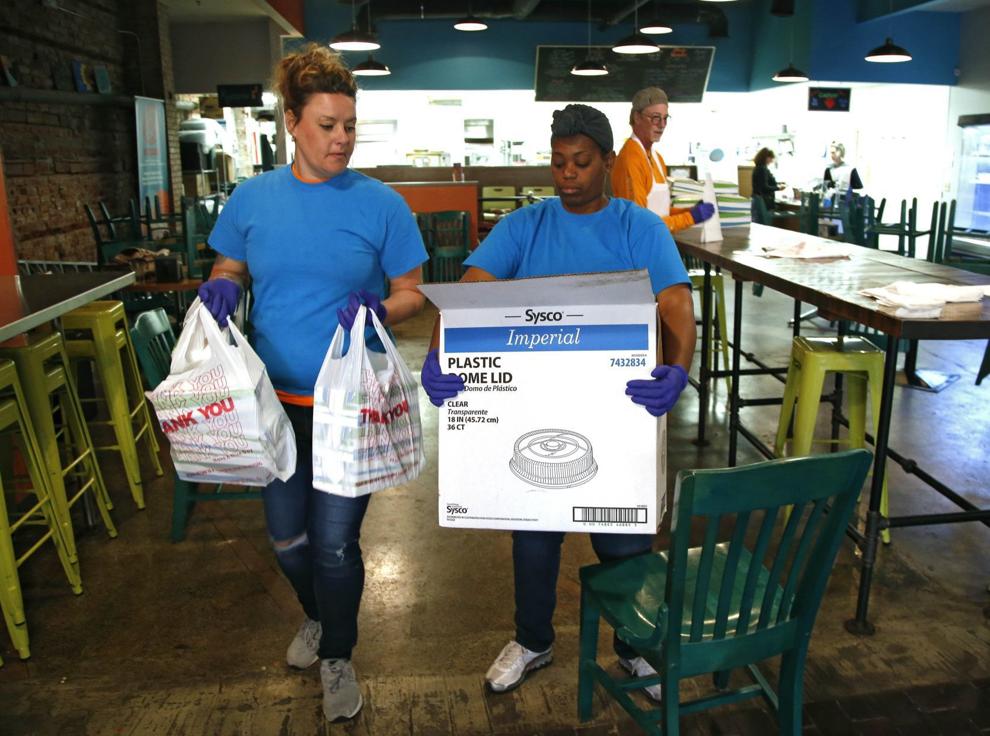 Look for the helpers: Local nurse heads to New York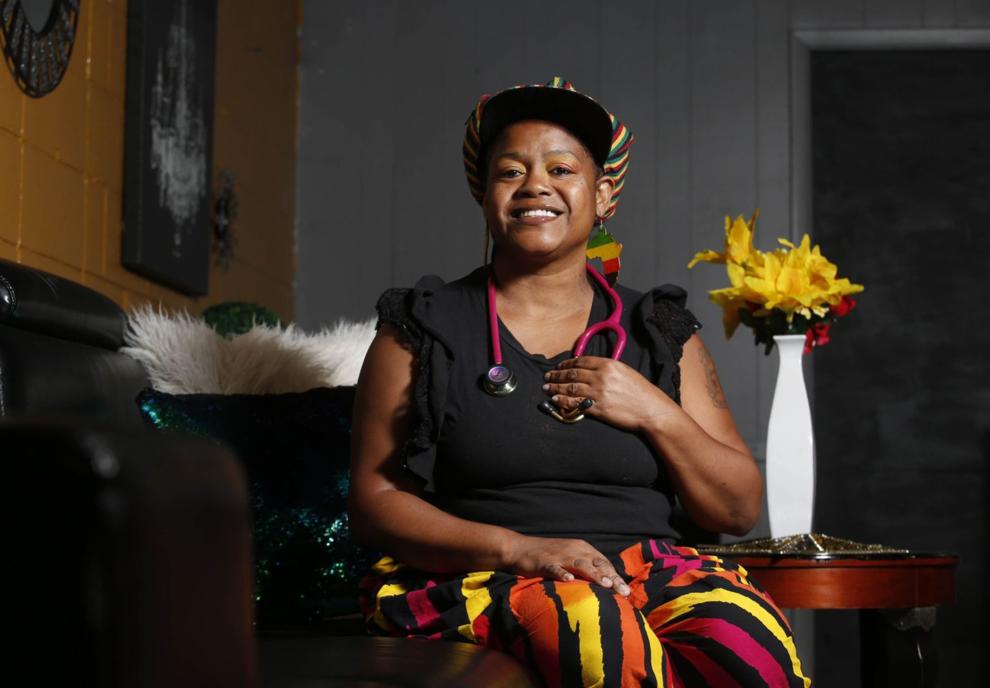 Look for the helpers: Tulsa artist Rachel Rose Dazey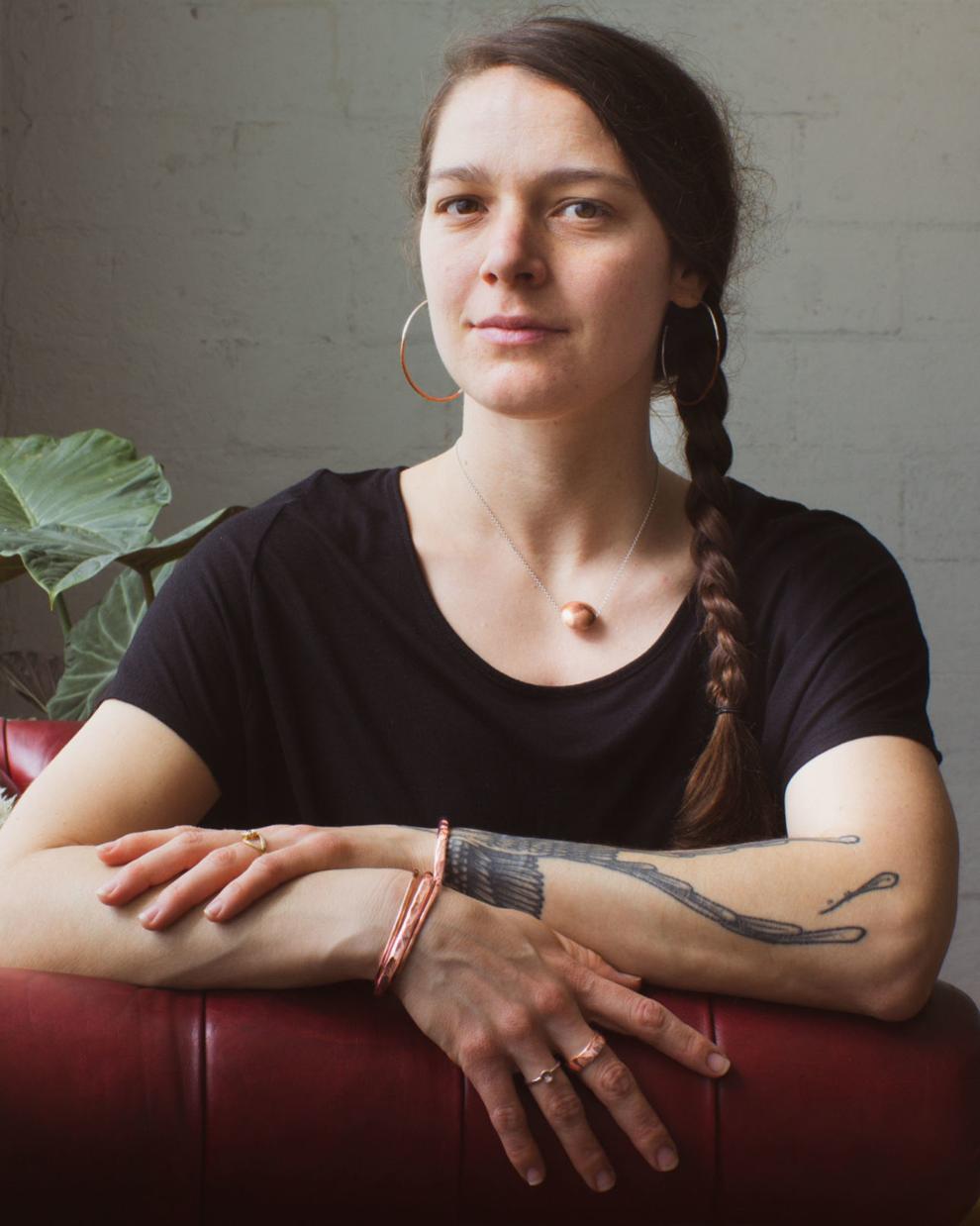 Look for the helpers: Meals on Wheels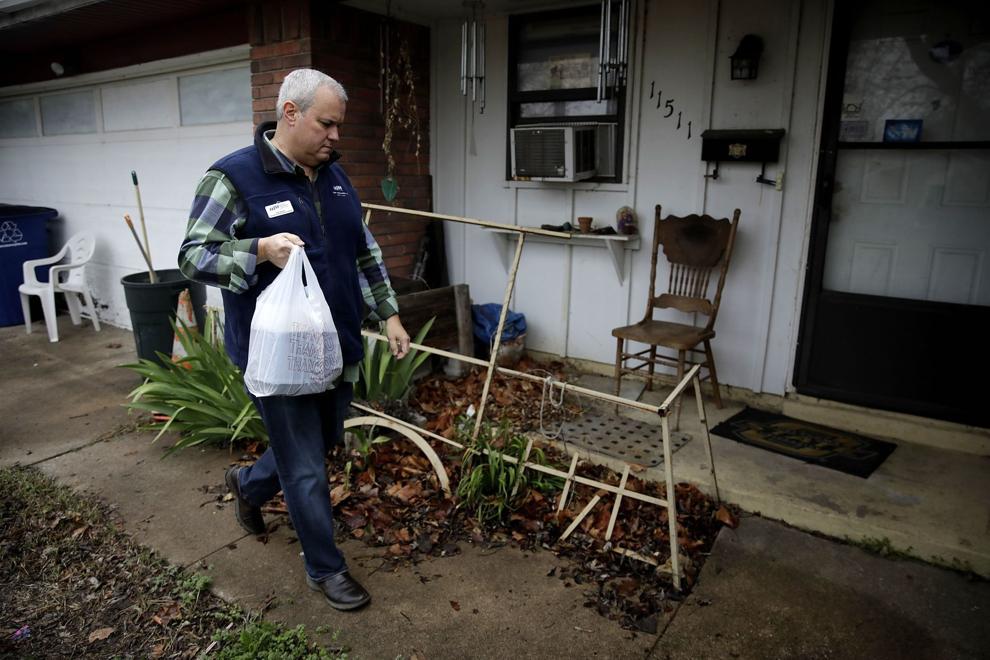 Looking for the helpers: SPCA animal cruelty investigator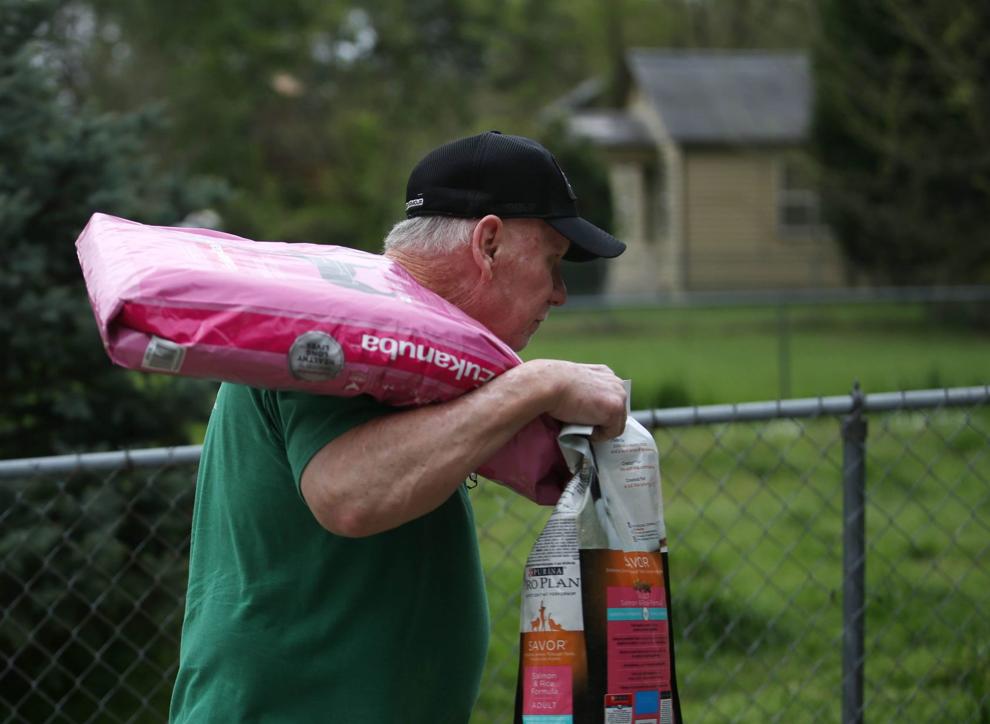 Look for the helpers: Ti Amo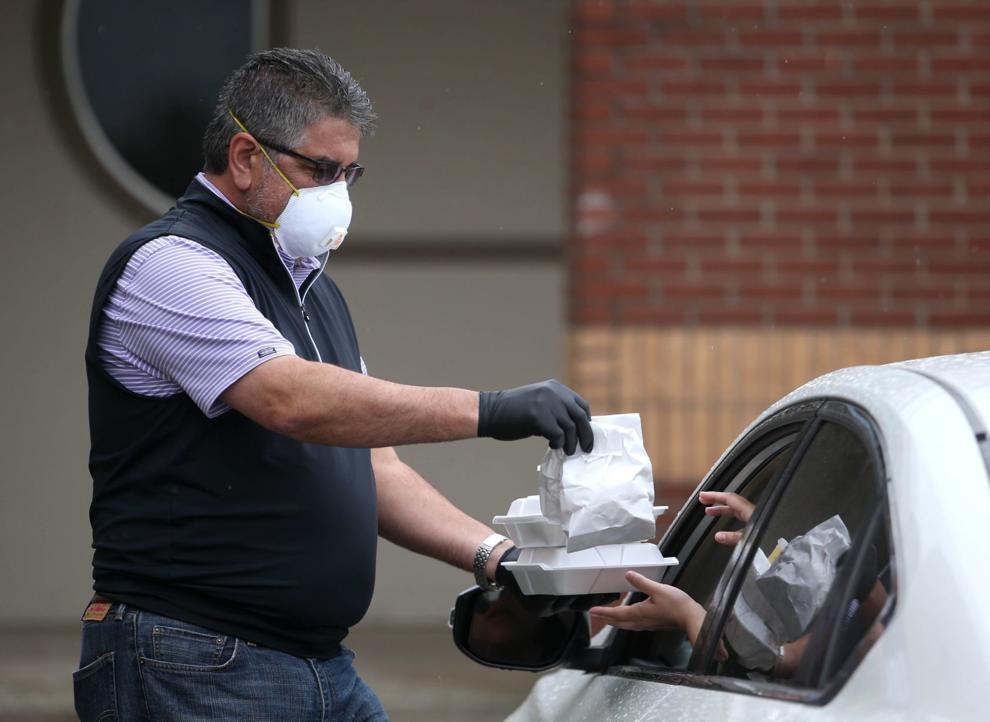 Look for the helpers: Mask maker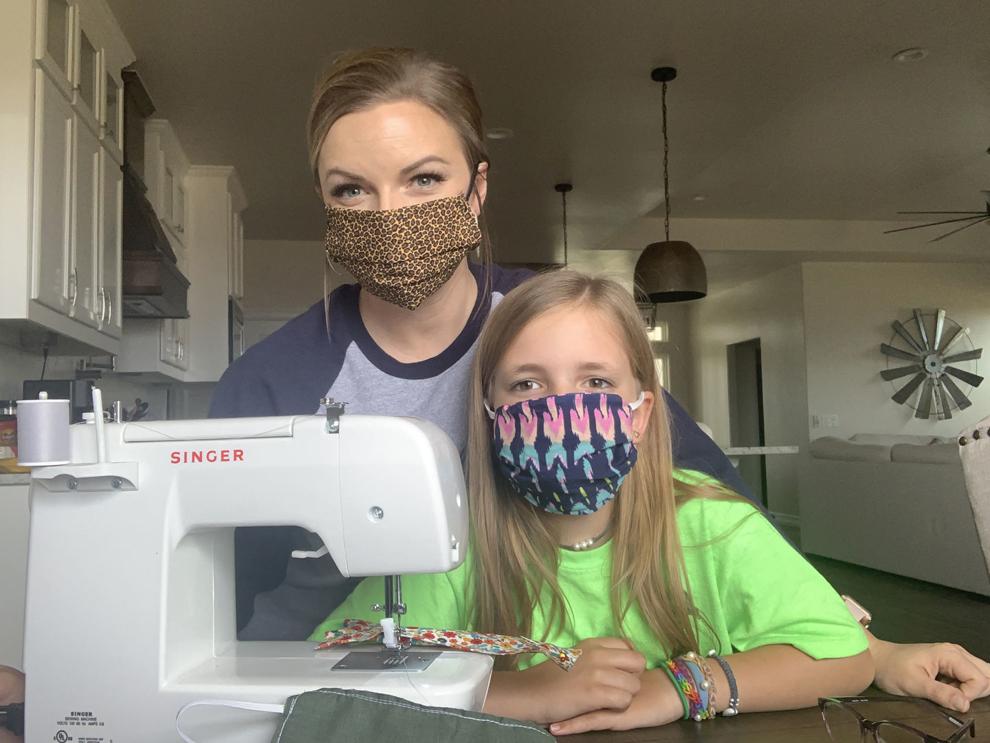 Look for the helpers: Balloon artists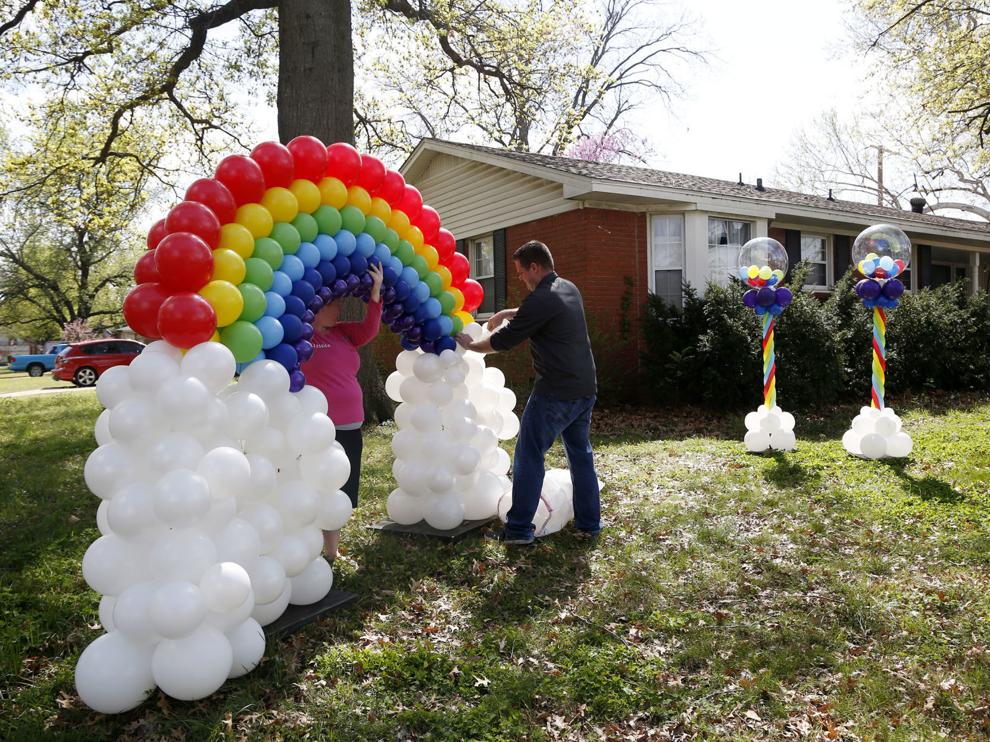 Look for the helpers: Animal fostering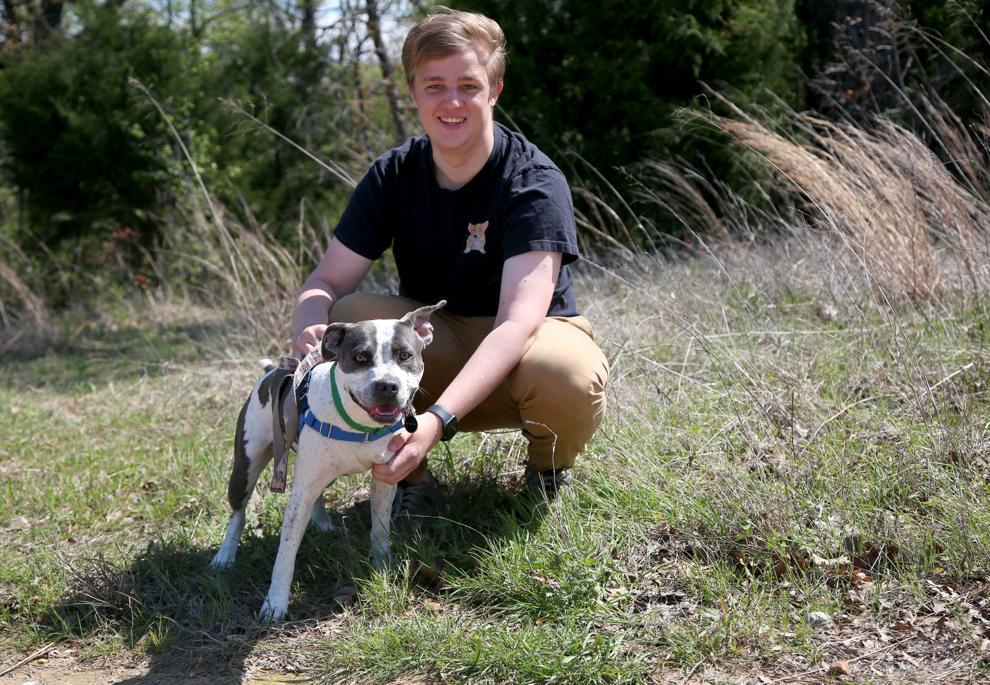 Look for the helpers: Harvard Meats owner Duke Dinsmore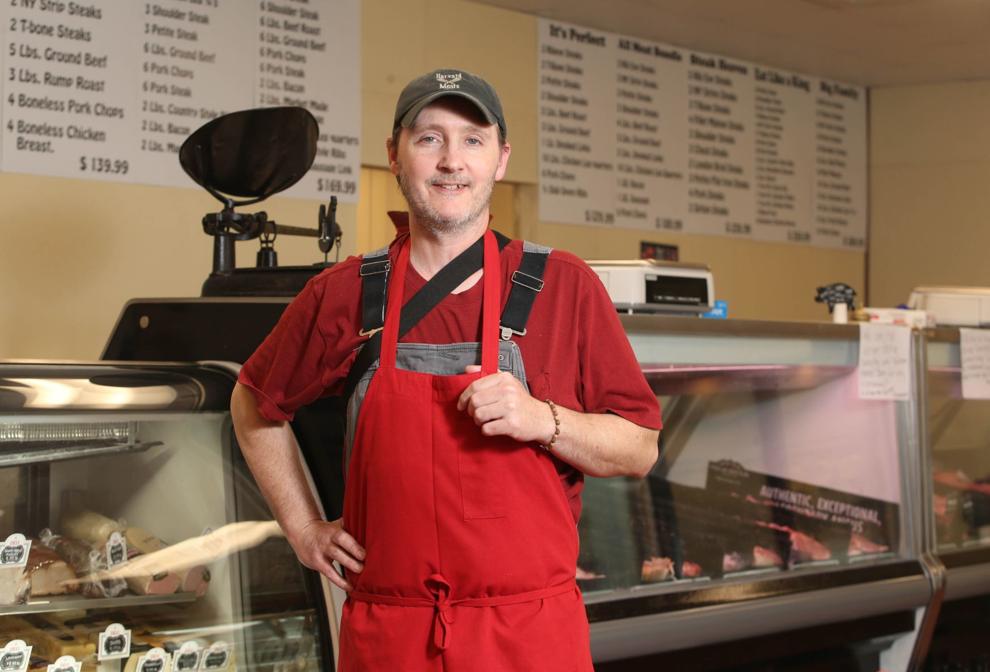 Look for the helpers: Tulsa Botanic Garden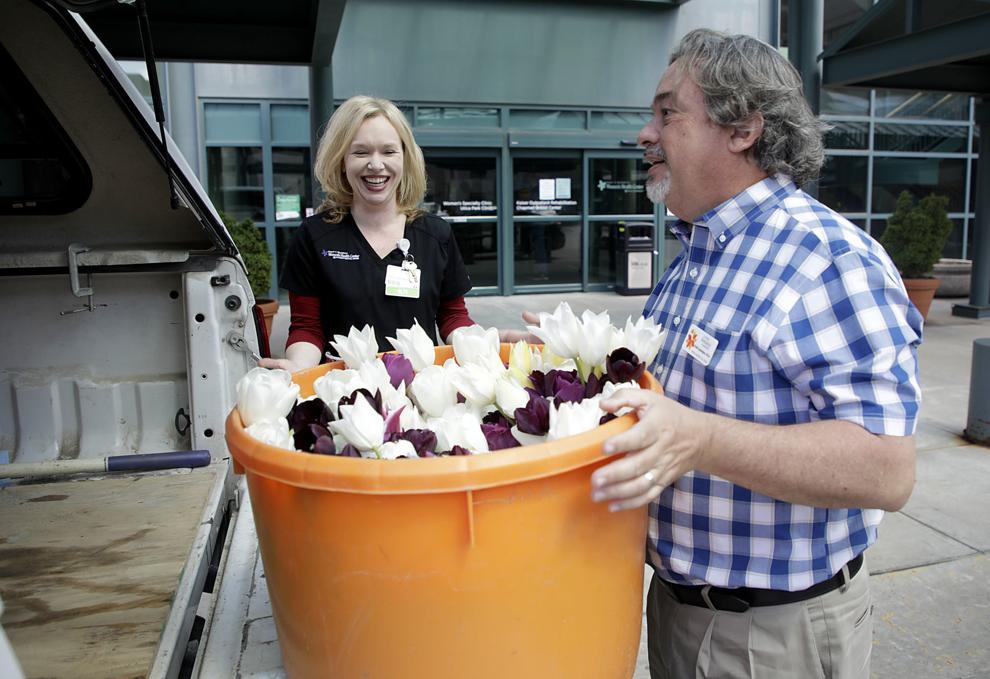 Look for the helpers: Tulsa artist Margee Golden Aycock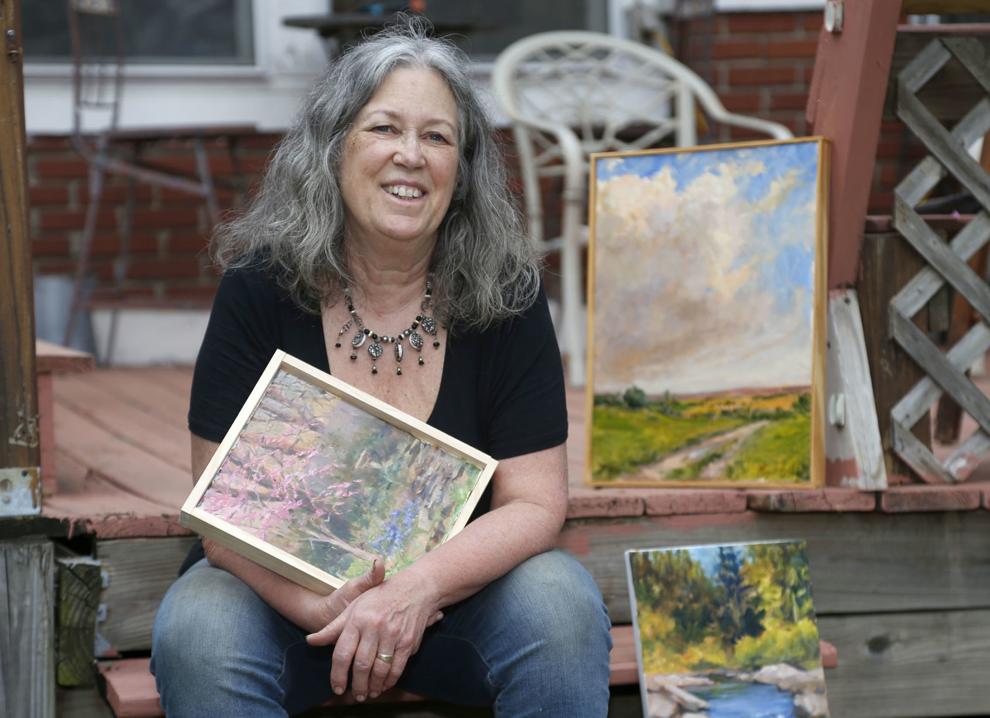 Look for the helpers: Elementary school teacher Bethany Martin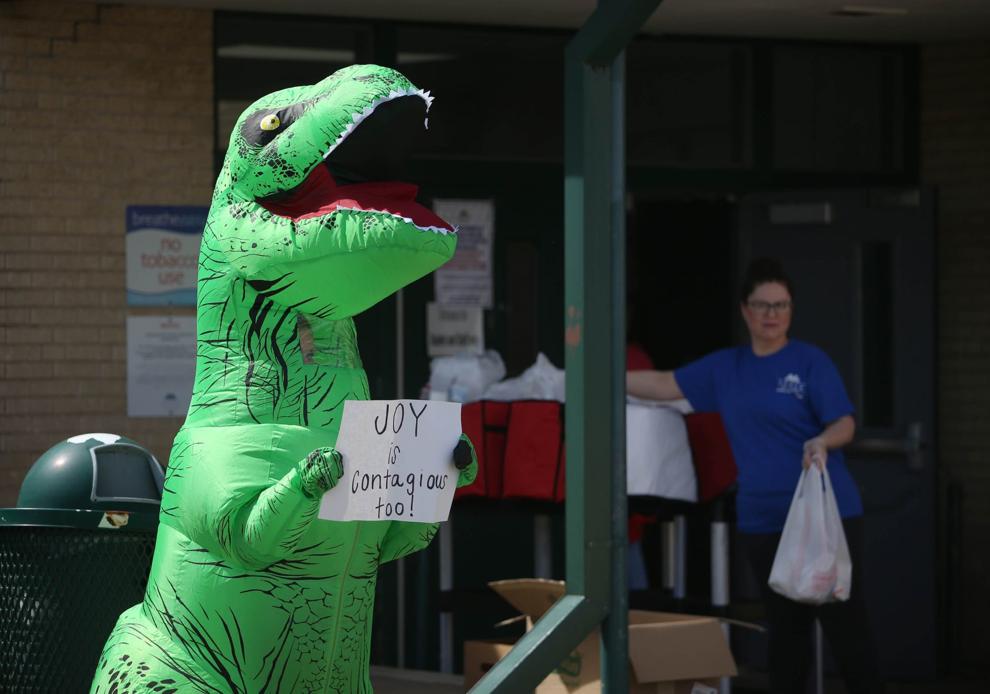 Look for the helpers: Tulsa Ballet costume shop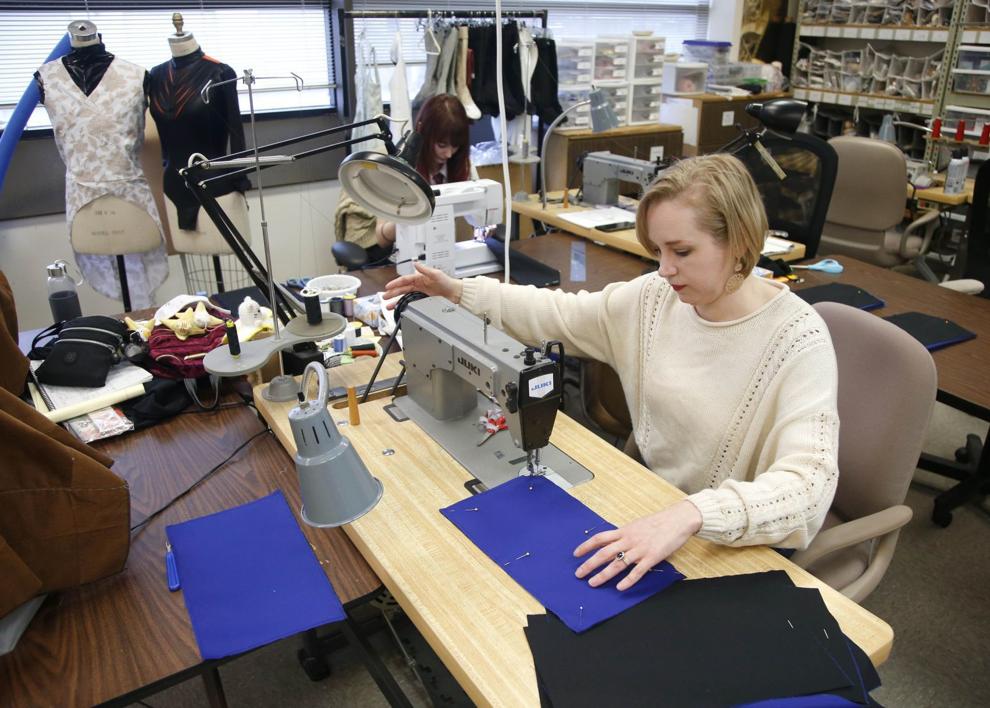 Guerin Emig
918-629-6229
Twitter: @GuerinEmig