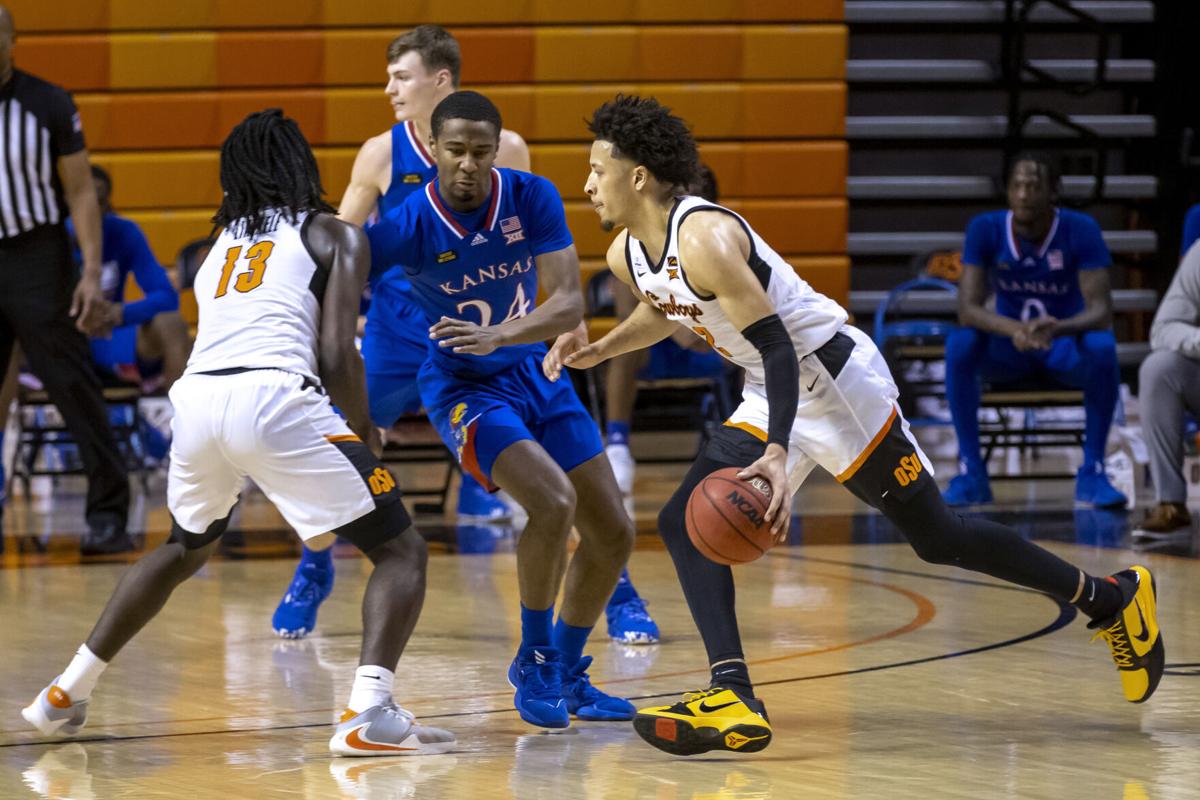 "I definitely want a place where I can be comfortable and just be playing. It's a fun game. It shouldn't be super stressful. There are times where I'll be nervous because that's natural, but for the most part it should just be calm and just playing."
Thompson looked like he was having fun in KU's season-opening loss to Gonzaga last Thanksgiving, a game referenced in Kelly's story. He found his groove quickly and flowed easily.
He looked so confident. He looked like he could still be playing for Booker T. Washington.
That's the player I thought of Tuesday when Thompson broke his news. That's the player he wasn't over the course of a frustrating 2020-21 season in which two injuries and freshman growing pains conspired against him.
Bill Self couldn't do anything to prevent Thompson's cracked vertebrae or finger. He did give Thompson a quick hook after early mistakes in several games.
That's a coach's prerogative, of course. I'm not here to nitpick a Hall of Famer's player management. Besides, it isn't like Self bailed on the kid. Thompson started all three of KU's postseason games.
I'm just saying that players respond differently to that hook, to being knocked back for the first time in their basketball lives. Some ride it out and emerge better players for the same coach.
Others, especially with freer passage through the transfer portal, prefer a fresh start someplace else.
That's a player's prerogative. That's Thompson's route in this case.
So which route does he take to get his confidence and groove back?
Not that Thompson needs any guidance – if he is assured enough to leave a college basketball royal like Kansas, he is assured enough to pick his next destination without any advice from a sportswriter who played soccer, not basketball, at Booker T. – but here goes anyway...
Here are the five routes Thompson should consider, in order of priority:
Mike Boynton was talking about Cade Cunningham's one-and-done season at OSU at Cunningham's farewell press conference April 1, when he said: "If kids want to have a real experience, they can look at a guy who was expected to be the best player in the country that was able to come here and actually do it."
And then Cunningham interjected: "And be comfortable."
So there's the word Thompson interjected into his conversation with Kelly and Bill.
I don't know the specifics of Thompson's discomfort under Self. I do know that Cunningham, himself a five-star freshman last season, looked snug under Boynton. Most of the Cowboys come across as totally comfortable under him.
I know that Thompson was comfortable around Boynton when OSU made his original college finalists list with KU, Oklahoma and North Carolina.
I know that Thompson grew up playing with or against OSU twins Kalib and Keylan Boone. That will make a newcomer comfortable.
And a comfortable Thompson is one step closer to regaining the form he showed against Gonzaga.
Speaking of comfort... Never hurts to come home.
Trey Phipps, Thompson's backcourt mate at Booker T., just made that choice after a seldom-seen freshman season at Oklahoma. He is now at Oral Roberts, where his dad coached once.
Thompson's dad played for TU once. Bill has outlined the deep ties between Bryce and the Golden Hurricane thoroughly in his columns.
Thompson would be instantly at ease in the Reynolds Center. And I don't think he'd have to worry about that hook nearly as much under Frank Haith. He would be TU's most talented player instantly.
Thompson logged 28 minutes against the Zags last Thanksgiving, as many as Kansas starter Christian Braun and more than starter Jalen Wilson.
Twenty-eight minutes might be a season-low were he transfer to Tulsa.
The Razorbacks made Thompson's final seven schools during his high school recruiting process. He knew former coach Mike Anderson well and former Arkansas assistant Chris Crutchfield even better.
Anderson now coaches St. John's. Crutchfield was just hired as an Oregon assistant.
Thompson might not have the personal relationship with Eric Musselman and Arkansas' current staff, but there is something he should consider – Musselman built Nevada and is rebuilding Arkansas on the strength of transfers.
Players seeking restarts flourish in Musselman's system gleaned from his 10-plus years coaching on NBA staffs.
Thompson does want to play in the NBA. That's his end game. It has been for a while now.
I tend to think Musselman could really help get him there.
Kelvin Sampson can be a tough bounceback coach for a player seeking to regain his confidence. He will get after you.
He will also get something out of you if you are strong enough to see the criticism as constructive.
Quentin Grimes got a whole lot out of Sampson. He was an All-American this past season and just turned pro.
Grimes' first season of college ball as a five-star freshman was at Kansas. He got knocked off stride and never looked the same as he did in KU's 2018-19 season opener when he scored 21 points against Michigan State.
Thompson knows Lon Kruger. He knows Pooh Williamson, a longtime friend and old teammate of his dad's.
The problem is Kruger just retired after 10 years on the Sooners job. Williamson, one of Kruger's assistants, is now in limbo as a result, Porter Moser having already hired two new assistants as Kruger's successor.
Moser needs players in the aftermath of some OU roster upheaval. He'll no doubt add transfers. I imagine he wouldn't mind adding one the caliber of Thompson.
I just don't know about the potential for a relationship here in such short order. A relationship seems pretty important for a player seeking comfort.
Photos: Bryce Thompson's freshman season at Kansas
Bryce Thompson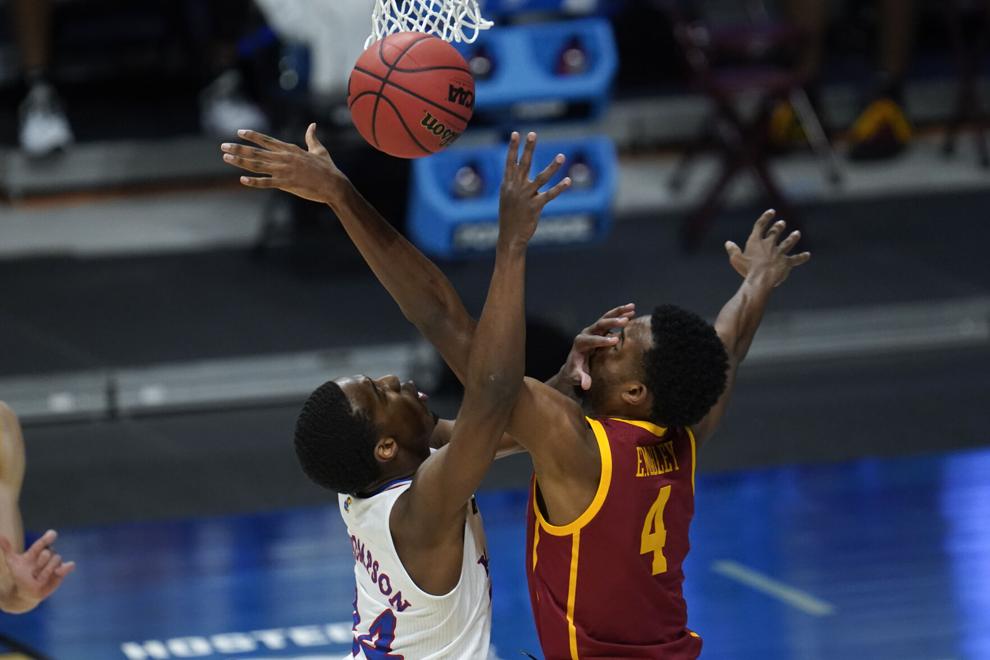 Bryce Thompson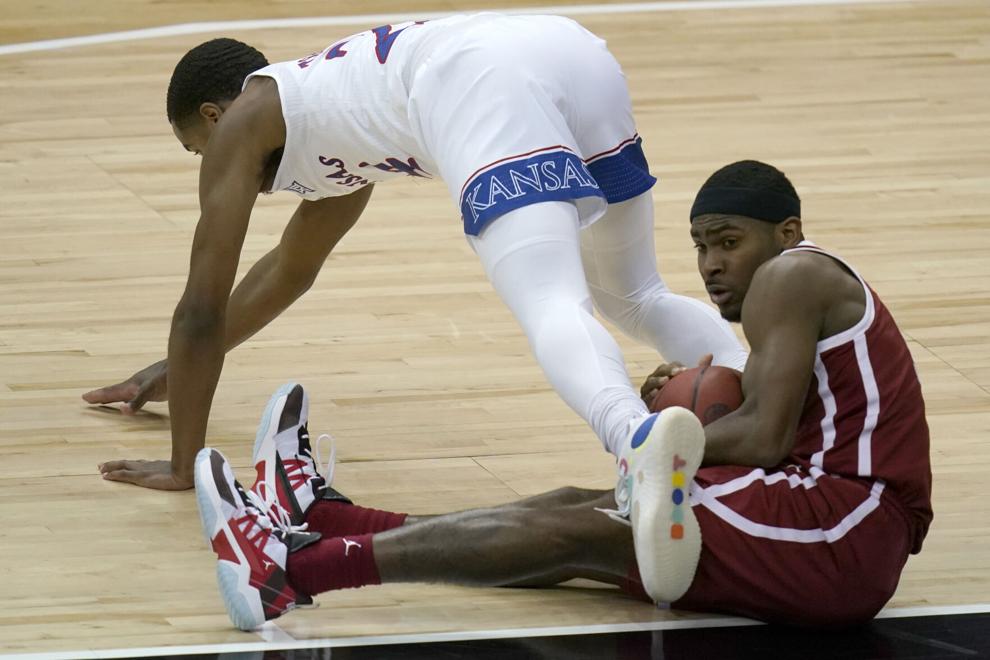 Bryce Thompson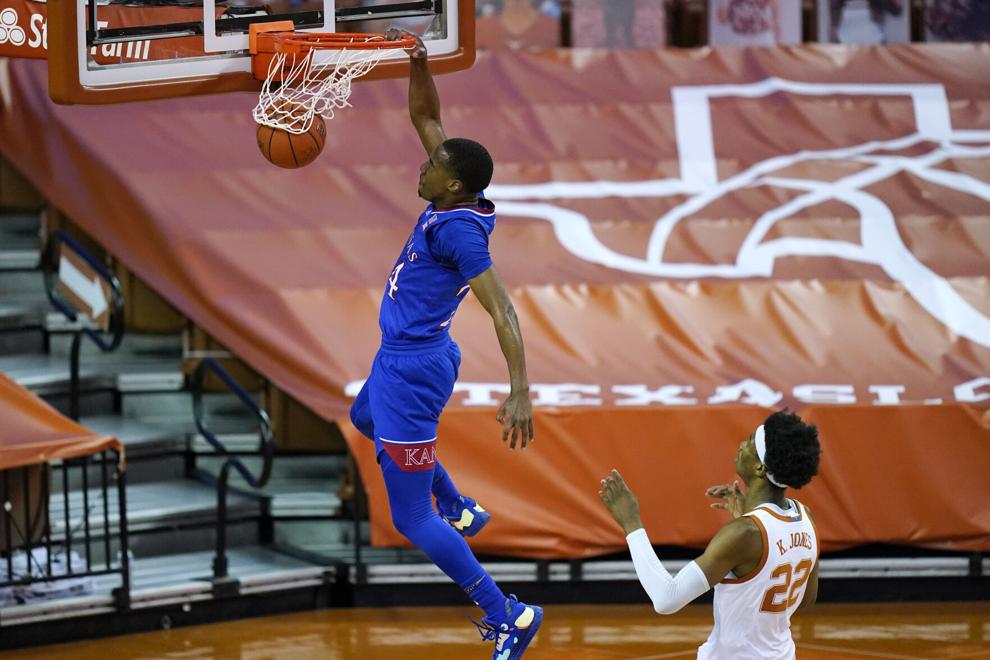 BRYCE THOMPSON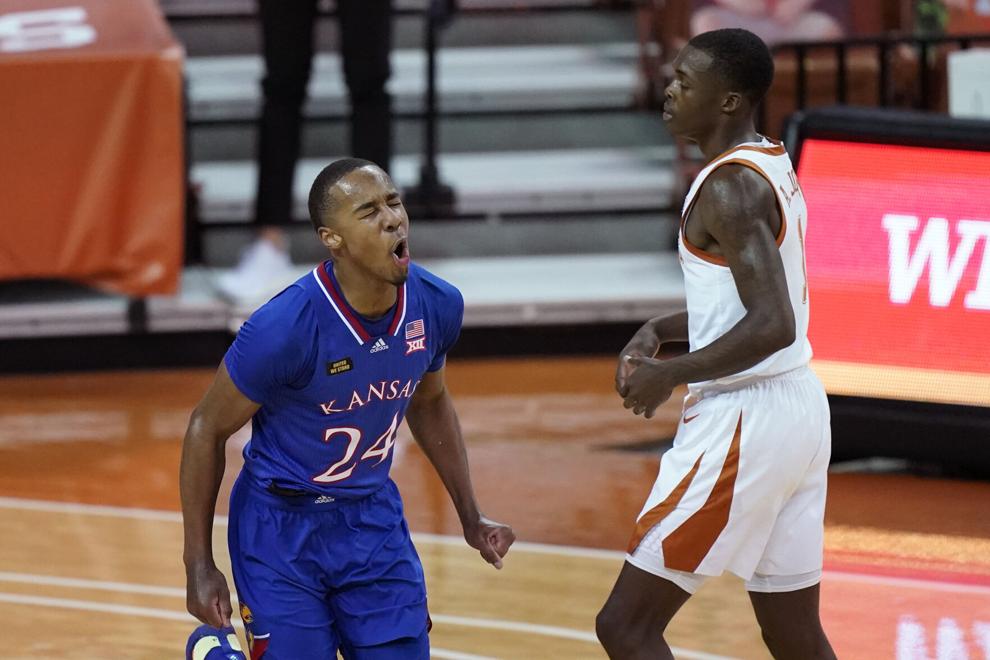 Bryce Thompson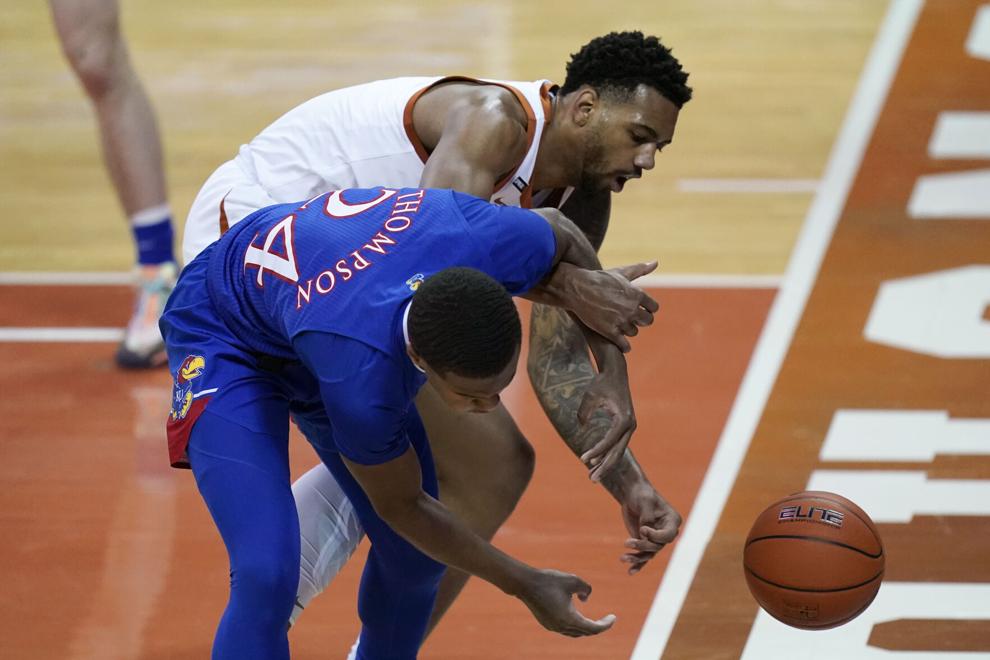 Bryce Thompson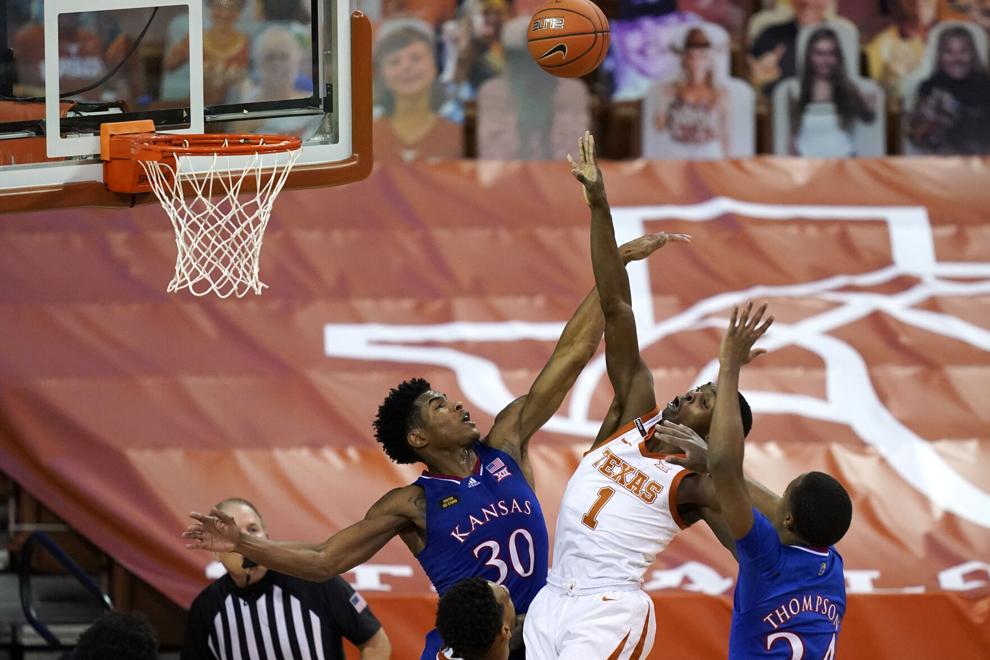 BRYCE THOMPSON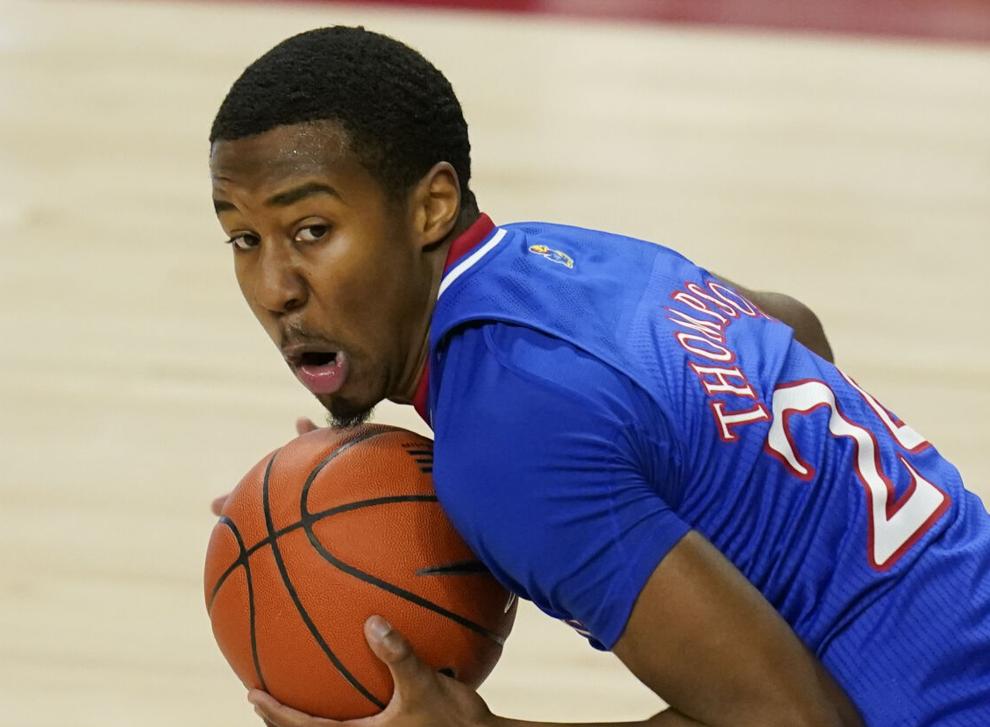 Bryce Thompson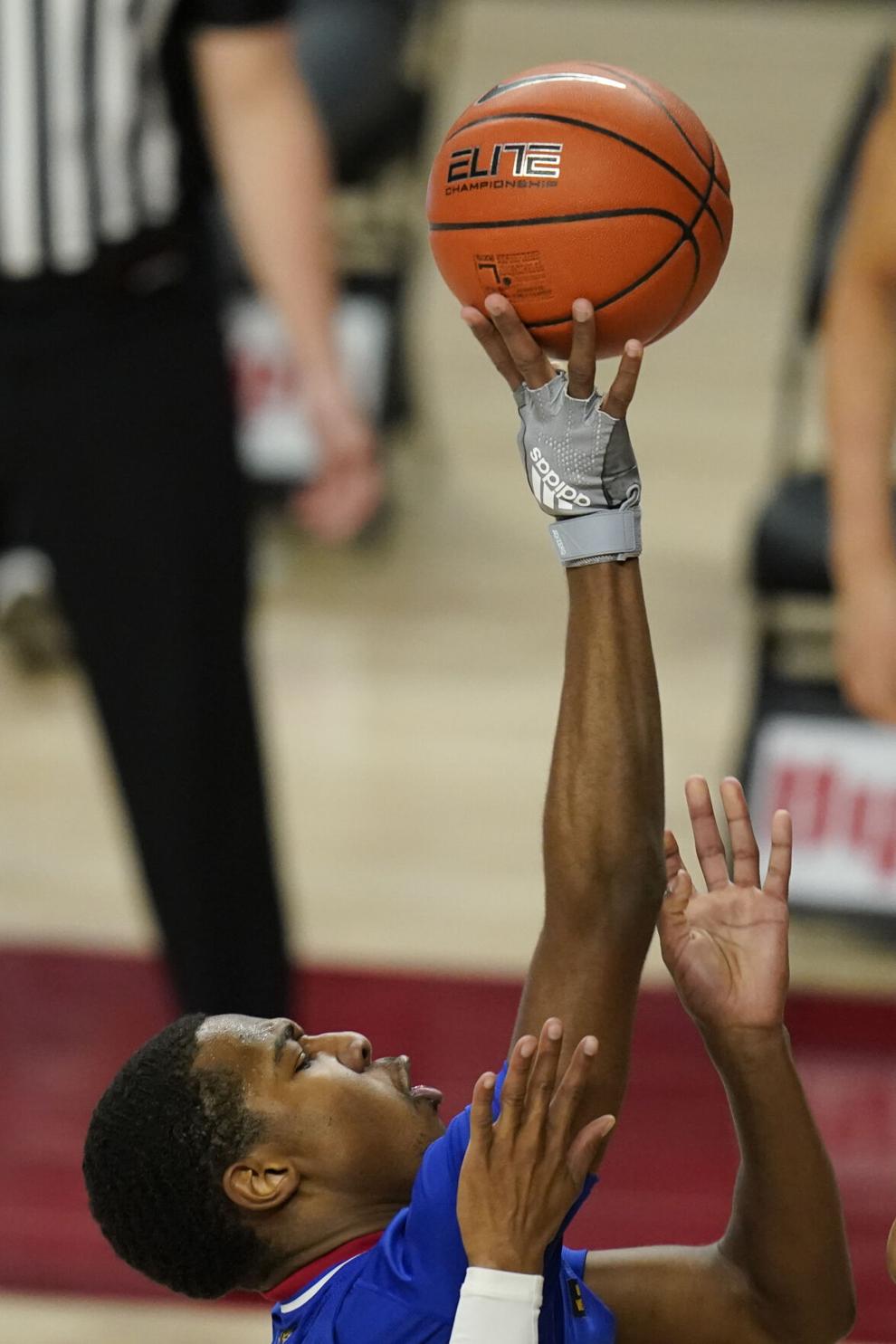 Bryce Thompson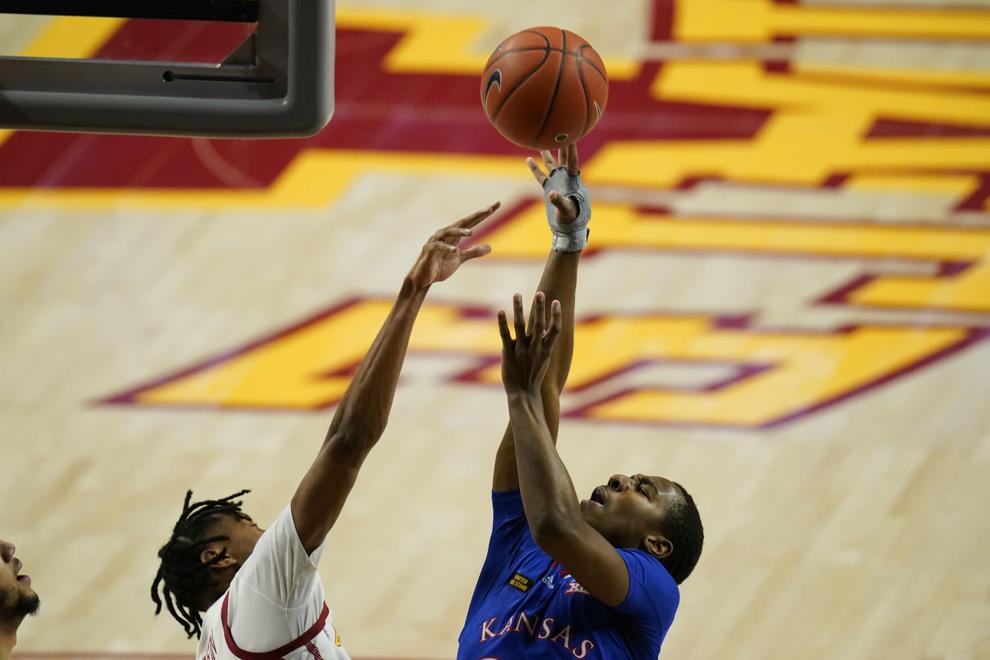 Bryce Thompson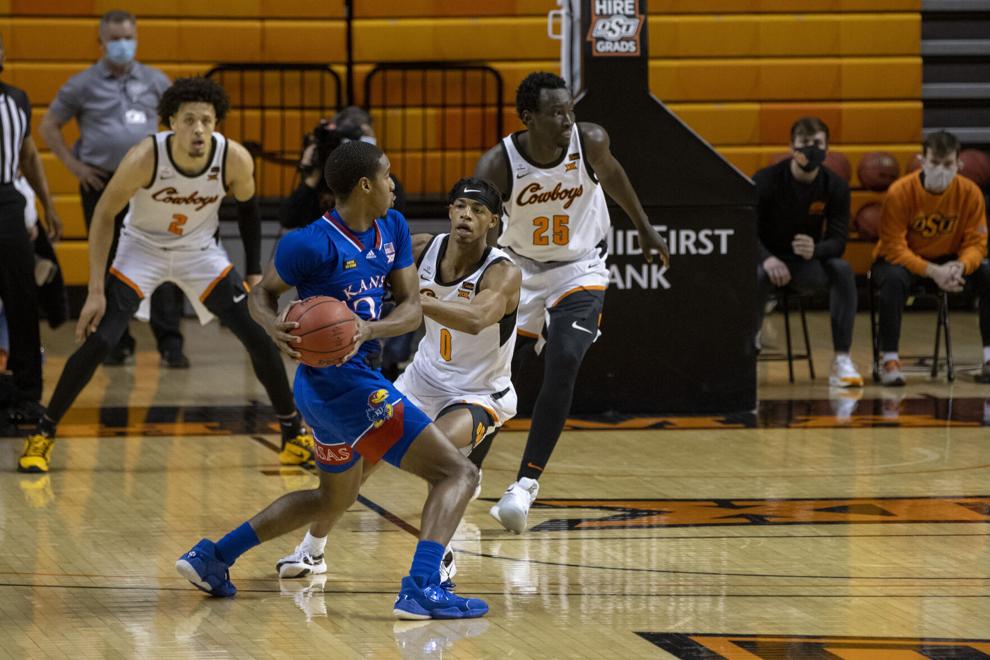 041521-tul-spt-emigblog Thompson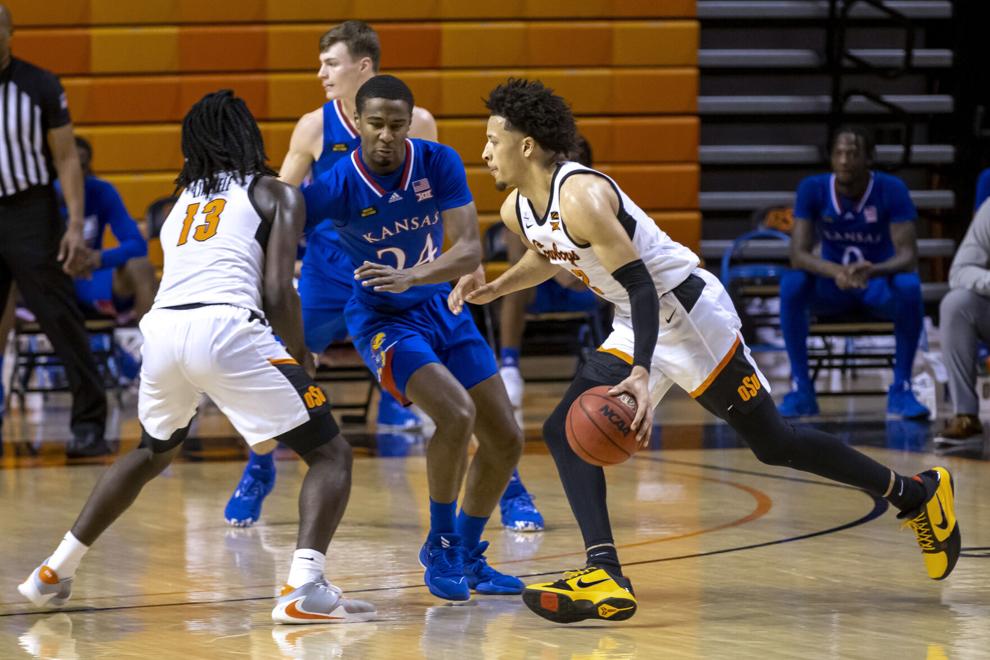 Bryce Thompson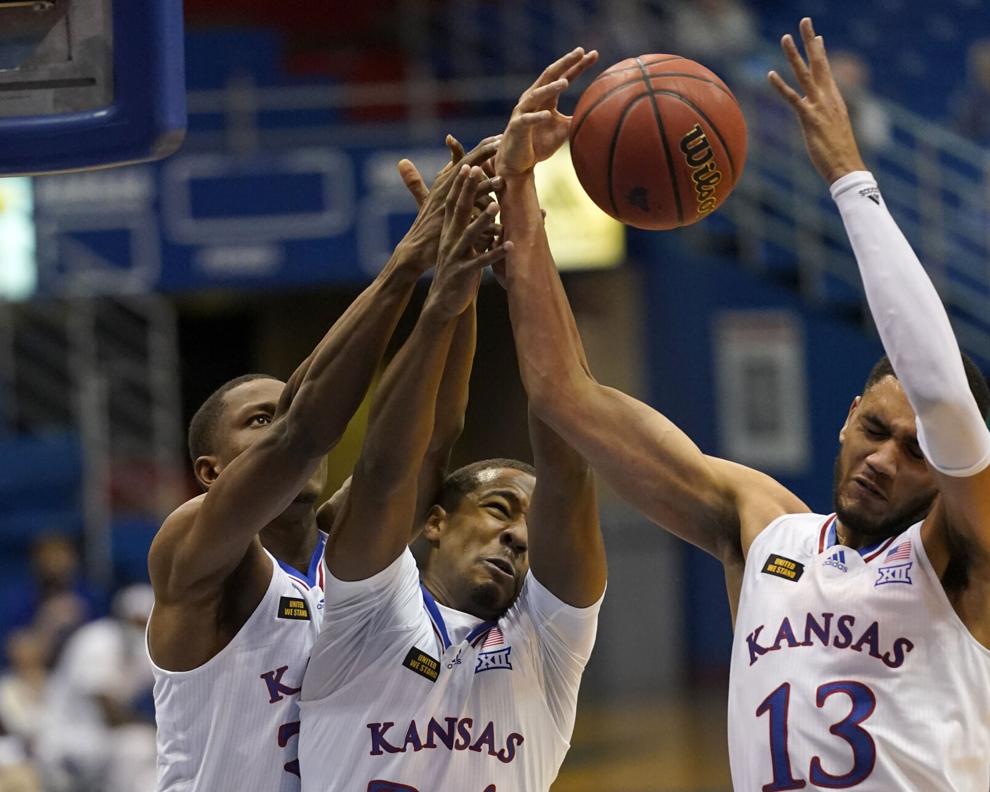 Bryce Thompson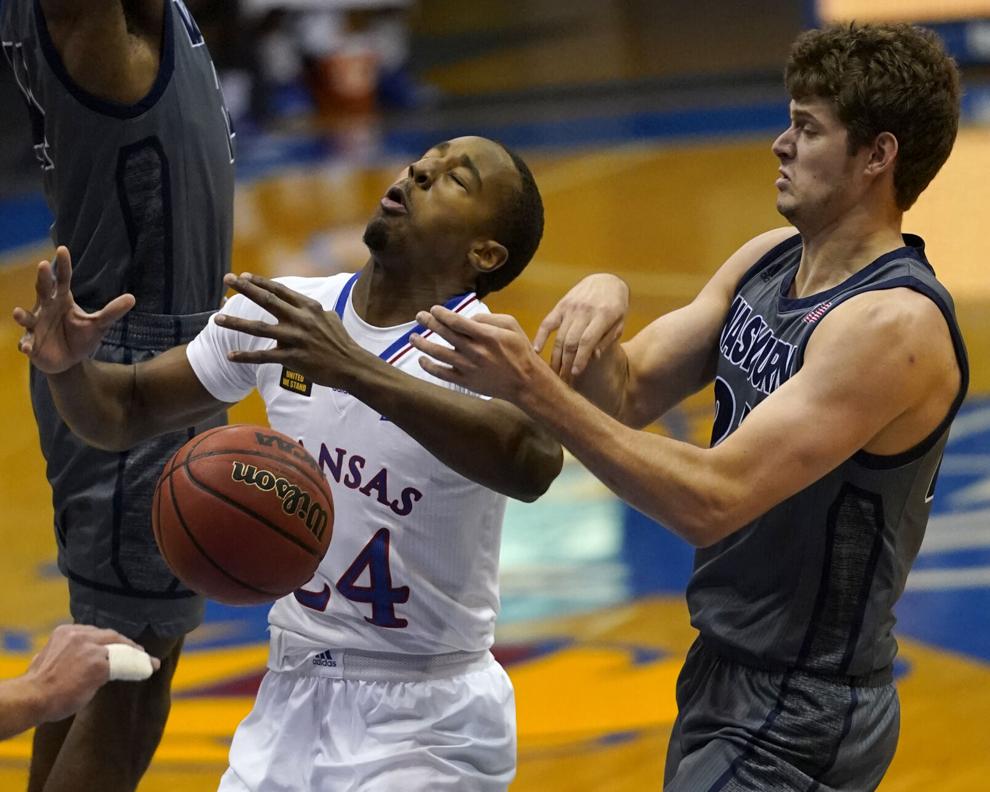 OKPrepsExtra.com: Home to everything high school sports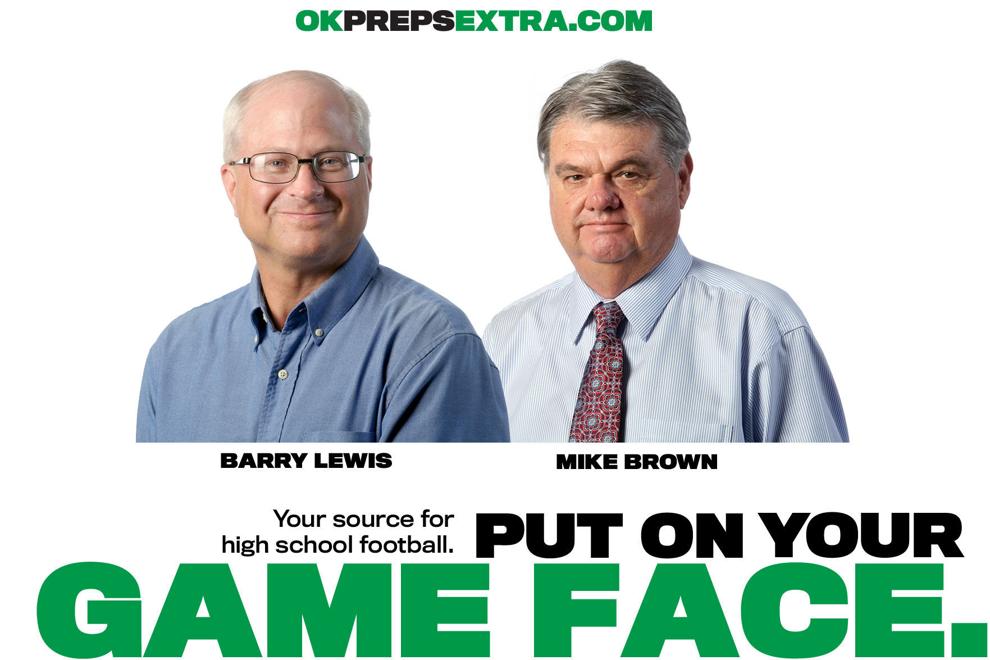 HIDE VERTICAL GALLERY ASSET TITLES