Sam Ehlinger will likely be the Big 12 Preseason Offensive Player of the Year, scheduled to be announced this week, which is both sensible and predictable given Ehlinger's accomplishments and the fact he plays the most important position on the league's most scrutinized team.
I believe he will be first team All-Big 12 quarterback at the end of 2020, assuming there is a 2020 season.
I also believe Oklahoma State running back Chuba Hubbard will be Offensive Player of the Year at the end of the season.
Consider this a vote of conscience, Hubbard having joined basketball coach Mike Boynton as the moral compass of OSU athletics the past several weeks.
Consider this primarily a vote of confidence.
I like Hubbard because I'm confident he is going to be as active in OSU's offense as he was last year when he touched the ball 351 times.
Wait, you say. Remember what Mike Gundy said in January before the world went insane?
"I don't see Chuba getting 30 carries a game like he did last year."
I also remember Gundy saying five minutes later: "We need to have Chuba more involved in the throwing game. It makes us a better offense."
What's more likely to happen this season — Gundy giving No. 2 running back LD Brown more carries? Or Hubbard adding to his 23 receptions total from 2019?
I doubt Hubbard equals Joseph Randle's 43-catch production out of OSU's 2011 backfield. Surely, though, he can get in the 30s. He caught seven passes at West Virginia alone last fall.
Gundy and newly-installed offensive coordinator Kasey Dunn want Spencer Sanders targeting Tylan Wallace, Dillon Stoner and Landon Wolf downfield, no doubt. They want Sanders handing off to Hubbard more than flipping him screen passes.
I'm confident handing off to Hubbard will be just as effective this year as it was last. Meaning, I'm confident of the following:
• That OSU will figure out a way to play a couple nonconference games.
Hubbard rushed for 477 yards and six touchdowns against Oregon State and Tulsa. It was man barreling over boys.
It would have been the same this September, only now Oregon State isn't playing in Stillwater and who knows whether the Big 12 will join the Pac-12 and Big Ten in wiping out nonconference games?
• That OSU will figure out a way to fortify an offensive line missing Johnny Wilson, Marcus Keyes and Dylan Galloway from the one that blew open holes a year ago.
Hubbard will be depending on Teven Jenkins and Bryce Bray, the two full-time returning starters, primarily, but also on West Virginia transfer Josh Sills, who should be a starter, and on coach Charlie Dickey, who is charged with rebuilding half his line.
• That Tylan Wallace stays healthy.
With Wallace out wide, defenses must play OSU's run game honestly. That happened the first half of 2019, before Wallace tore up his knee. Then defenses cheated a little closer to the box and Hubbard's production dipped.
• That Hubbard stays healthy.
"Chuba was beat up the last part of the season and didn't practice much," Gundy also said in January.
He's going to get beat up again this season. It's the life of a 2,000-yard running back, no matter how carefully he is protected.
Hubbard still cleared 100 yards in his last three regular-season games of 2019, but he didn't have the same burst. He got a month of rest before the Texas Bowl, then averaged 8.2 yards per carry against Texas A&M.
I have confidence Hubbard will pick up where he left off when he gets his first touch of 2020, that he'll keep getting touches both in the run and pass game, that he'll keep cutting back into wide swaths created by his replenished line, that he and Wallace will be healthier deeper into the season, and that the end result will make him 2020 Big 12 Offensive Player of the Year.
Guerin Emig's Preseason All-Big 12 ballot
Quarterback: Sam Ehlinger, Texas
Note: Spencer Rattler, Spencer Sanders, Brock Purdy, Charlie Brewer, Alan Bowman and Skylar Thompson make this the deepest position in the conference. No quarterback is more proven, or valuable, than Ehlinger.
Running backs: Chuba Hubbard, Oklahoma State; Kennedy Brooks, Oklahoma
Note: Hubbard is obvious. I went with Brooks over Pooka Williams and Breece Hall because of opportunities. Brooks should get plenty of touches with Trey Sermon now at Ohio State.
Wide receivers: Tylan Wallace, OSU; Andrew Parchment, Kansas
Note: Wallace is also obvious. I have no idea about the second receiver. Brennan Eagles of Texas? T.J. Vasher of Texas Tech? Charleston Rambo of OU? I sort of think Rattler spreads it around. Parchment should get 15 targets a game at KU.
Tight end: Charlie Kolar, Iowa State
Note: Wanna drive Big 12 defensive coordinators crazy? Ask them about trying to cover Kolar.
Offensive linemen: Creed Humphrey, OU; Sam Cosmi, Texas; Jack Anderson, Texas Tech; Bryce Bray, OSU; Adrian Ealy, OU
Note: Start with Humphrey and then draw names out of a helmet, honestly.
Defensive linemen: Wyatt Hubert, Kansas State; Darius Stills, West Virginia; JaQuan Bailey, ISU; Eli Howard, Texas Tech
Note: The Sooners' Ronnie Perkins would get consideration were he not suspended for the first five games of the upcoming season.
Linebackers: Garret Wallow, TCU; Terrel Bernard, Baylor; Malcolm Rodriguez, OSU
Note: Three triple-digit tacklers from a year ago. OSU's Amen Ogbongbemiga is a fourth. He narrowly misses the cut.
Cornerbacks: Anthony Johnson, ISU; Tre Brown, OU
Note: A leap of faith here on Brown, assuming Grinch's defense is ready to take the ball twice as much as it did a year ago.
Safeties: Kolby Harvell-Peel, OSU; Trevon Moehrig, TCU
Note: Iowa State safety Greg Eisworth is my nickel.
Place-kicker: Gabe Brkic, OU
Punter: Austin McNamara, Texas Tech
Kick returner: Joshua Youngblood, K-State
Punt returner: Dillon Stoner, OSU
Watch now: Thurman Thomas among former Cowboys interested in showing Mike Gundy, OSU a better way
A look at OSU running back Chuba Hubbard's career so far
Chuba Hubbard in 2019
Chuba Hubbard in 2019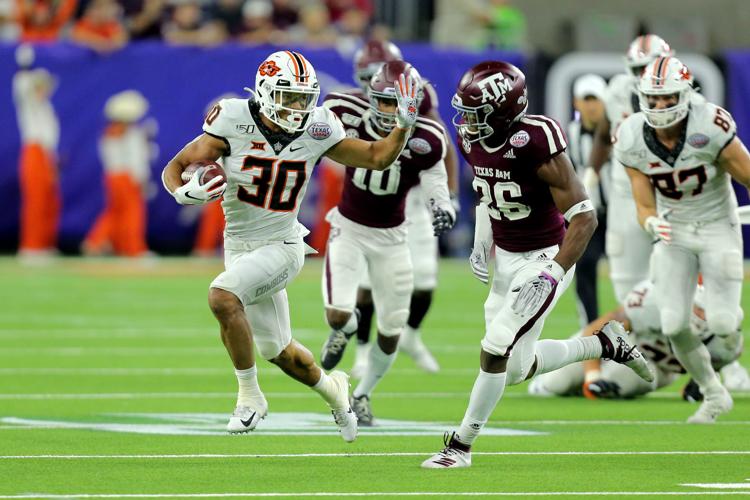 Chuba Hubbard in 2019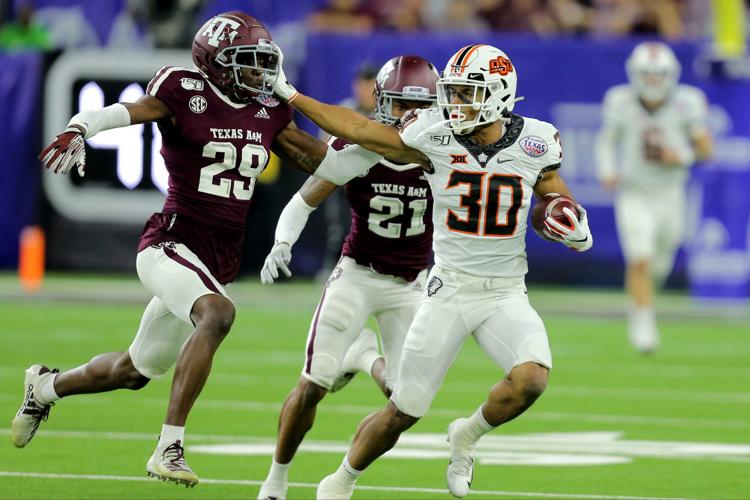 Chuba Hubbard in 2019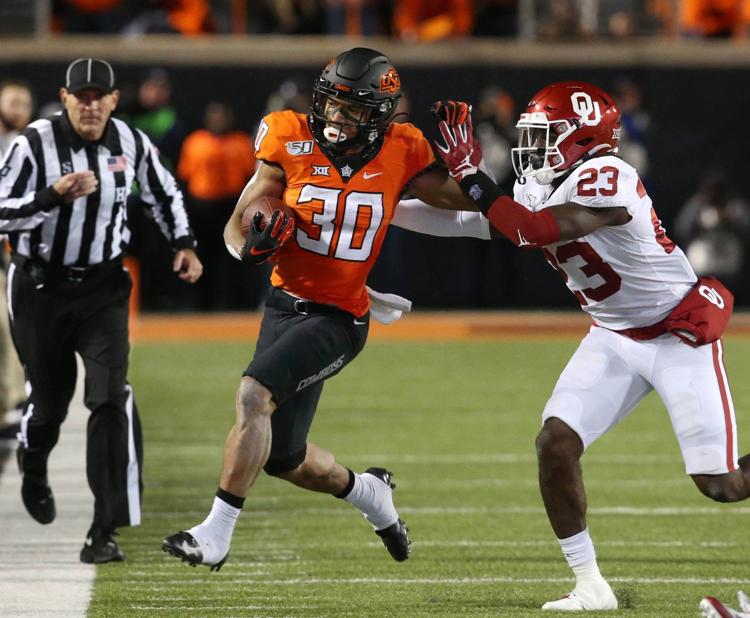 Chuba Hubbard in 2019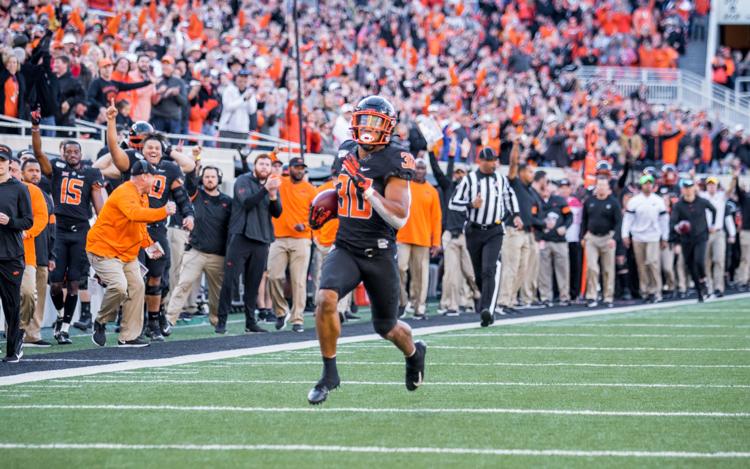 Chuba Hubbard in 2019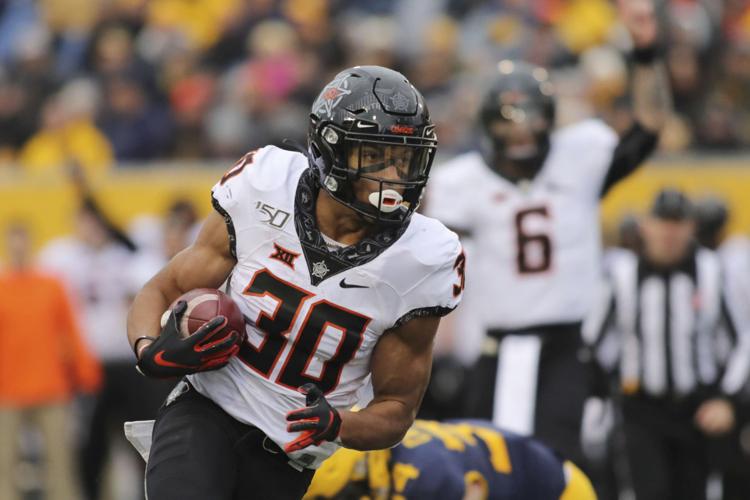 Chuba Hubbard in 2019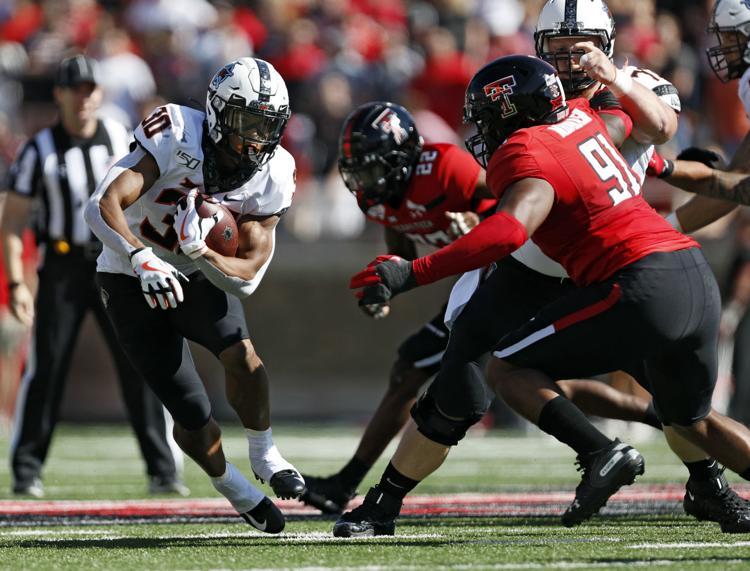 Chuba Hubbard in 2019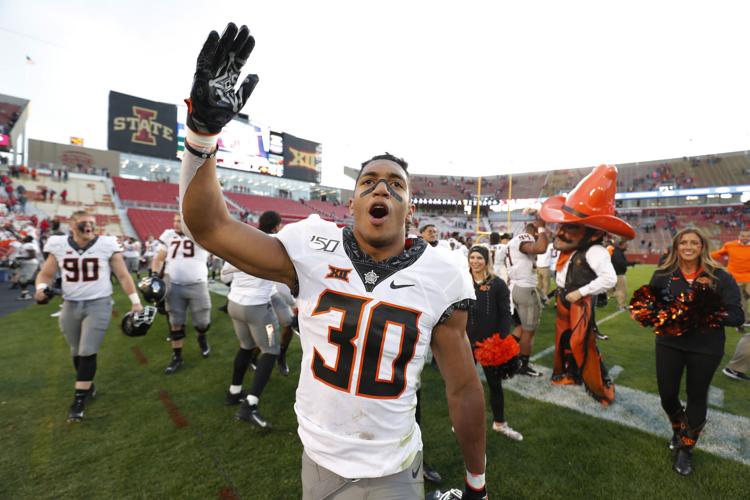 Chuba Hubbard in 2019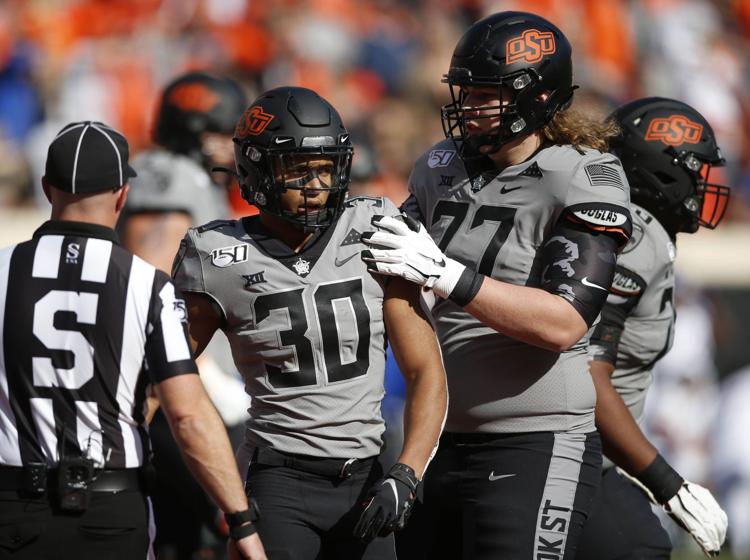 Chuba Hubbard in 2019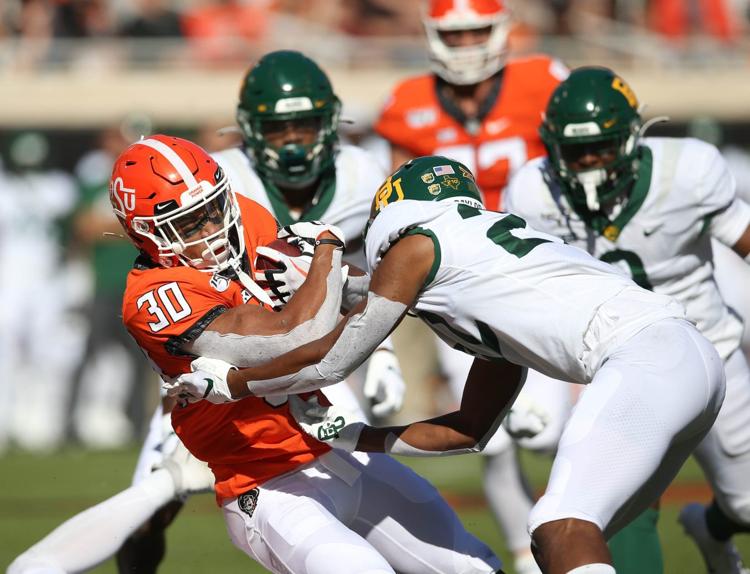 Chuba Hubbard in 2019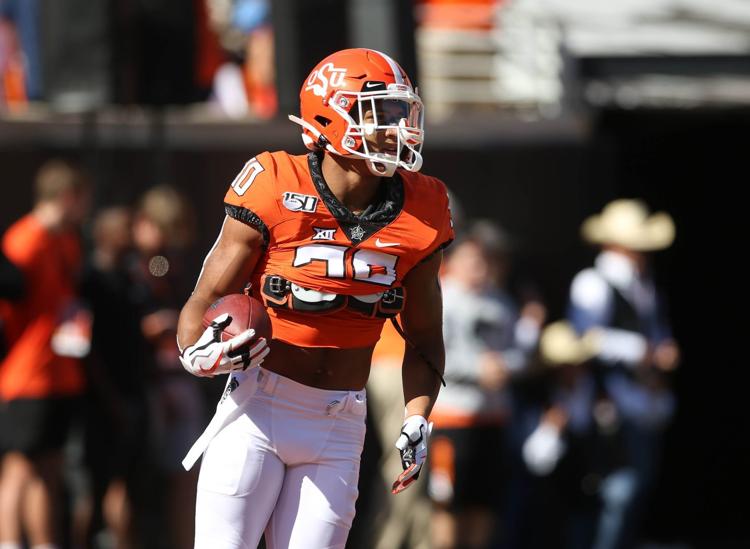 Chuba Hubbard in 2019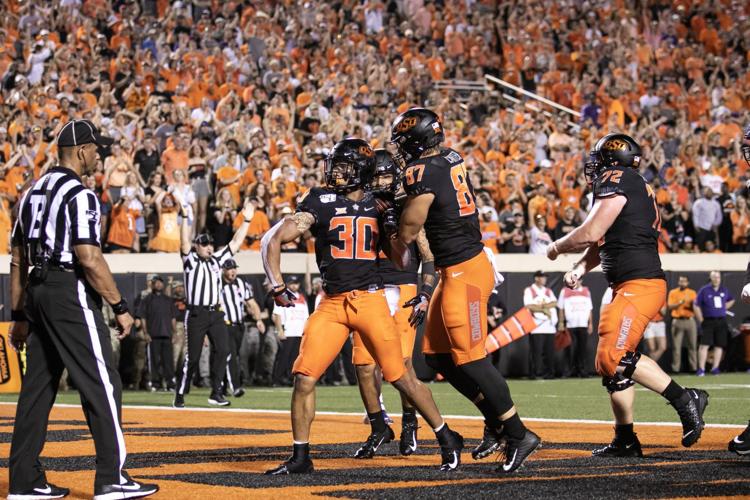 Chuba Hubbard in 2019
Chuba Hubbard in 2019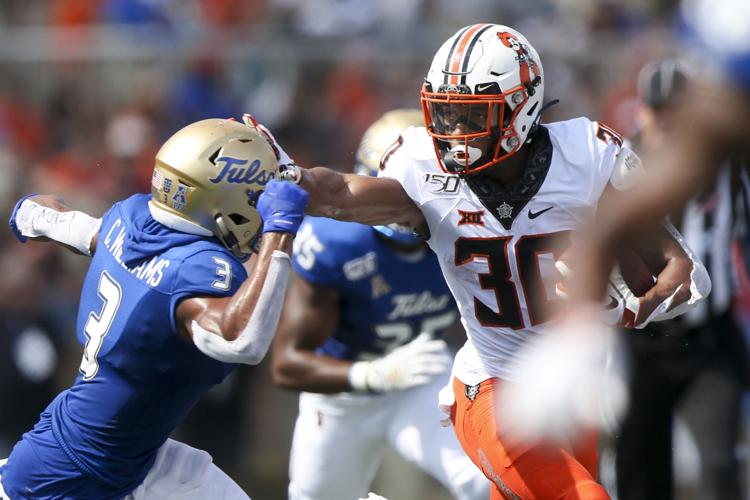 Chuba Hubbard in 2019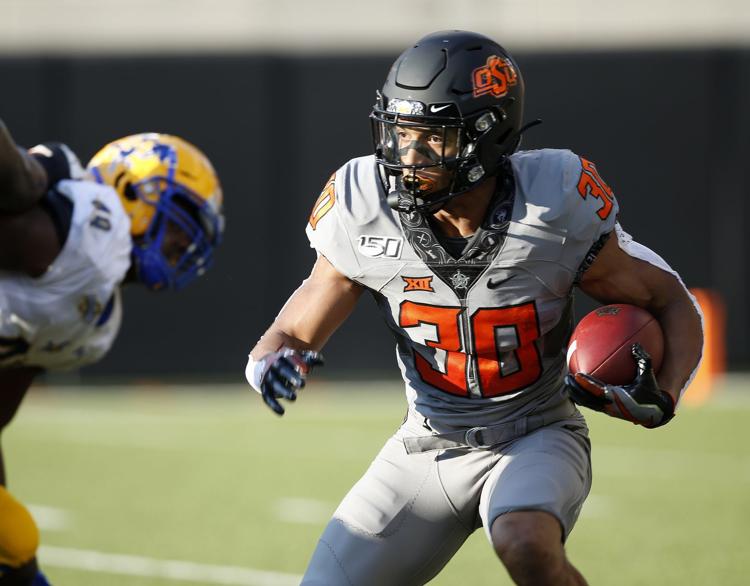 Chuba Hubbard in 2019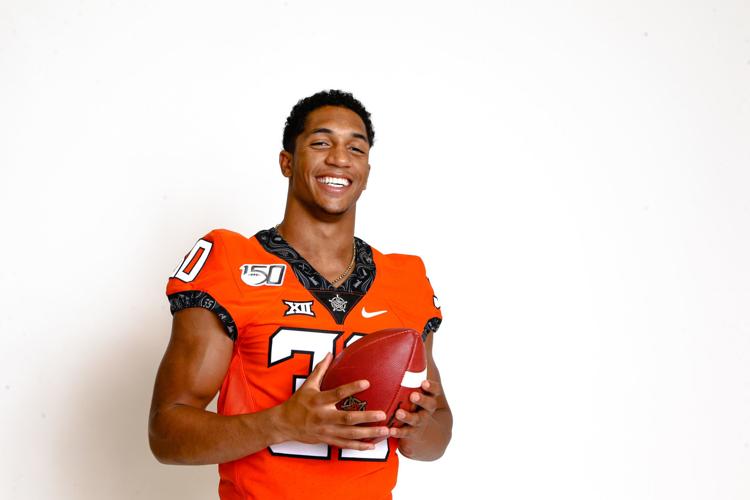 Chuba Hubbard in 2019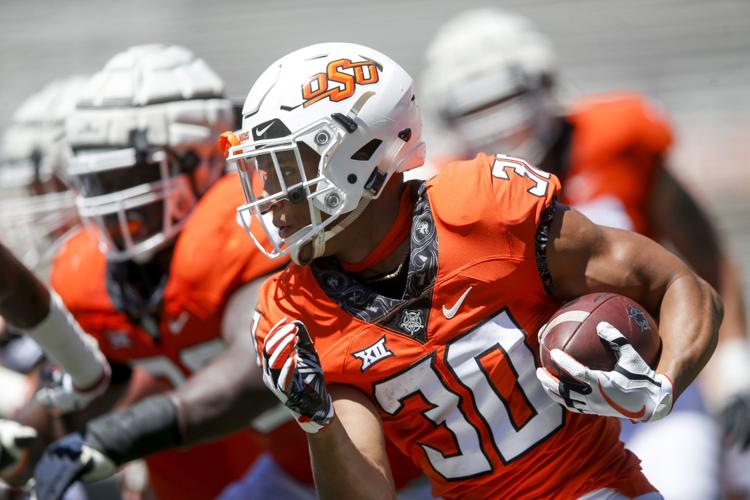 Chuba Hubbard in 2019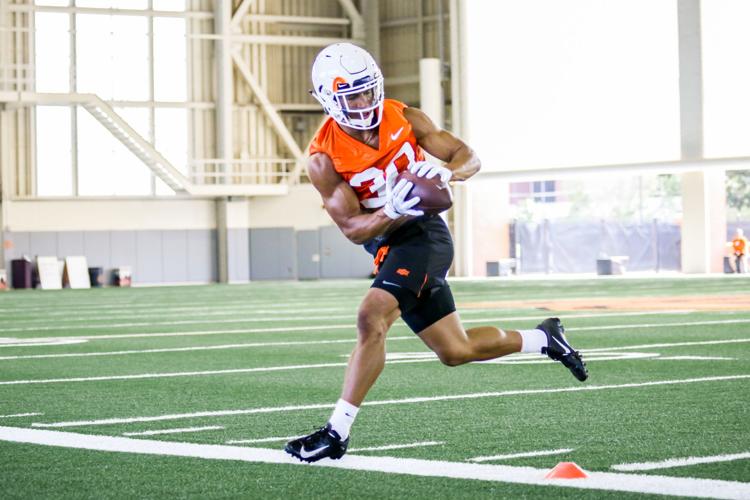 Chuba Hubbard in 2018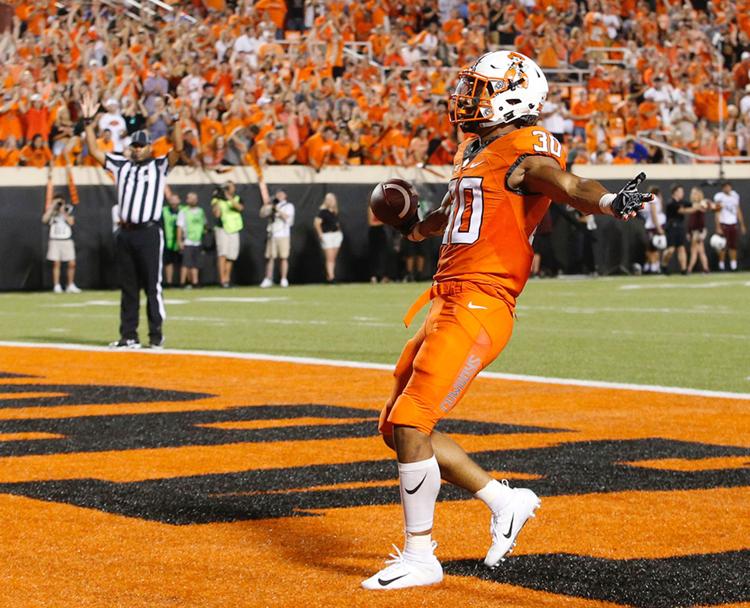 Chuba Hubbard in 2018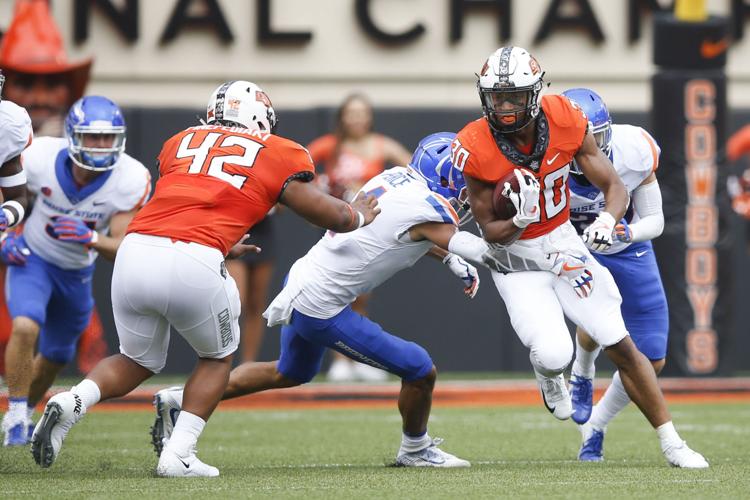 Chuba Hubbard in 2018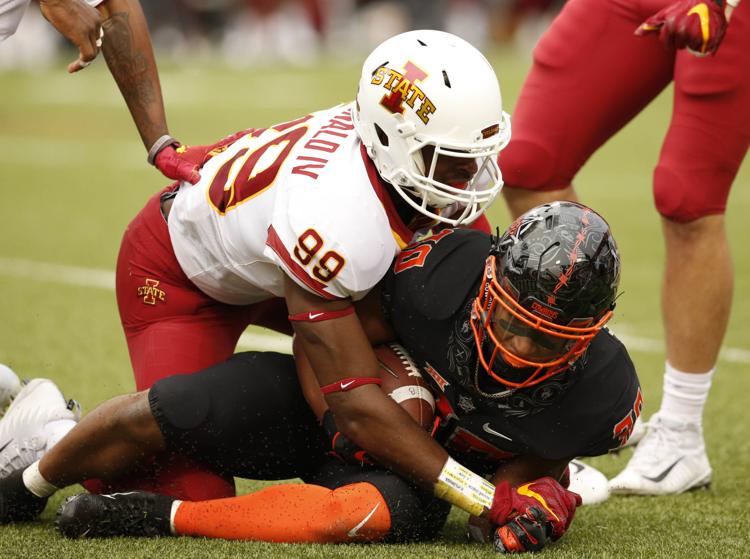 Chuba Hubbard in 2018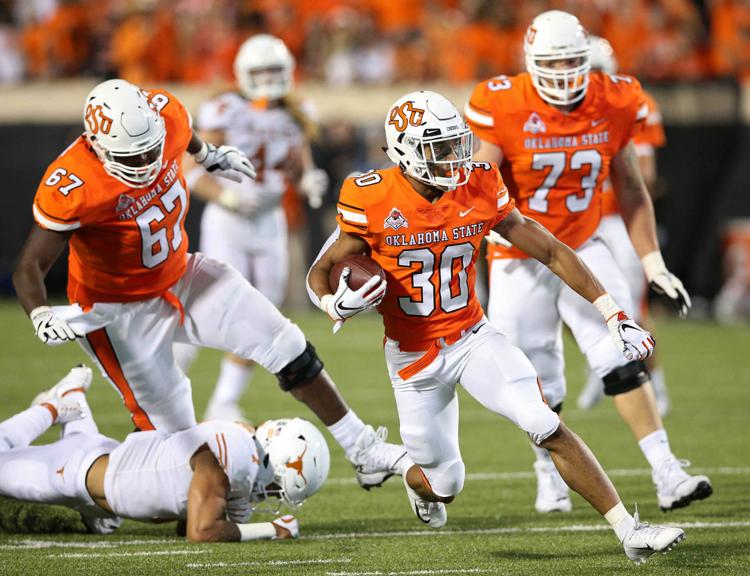 Chuba Hubbard in 2018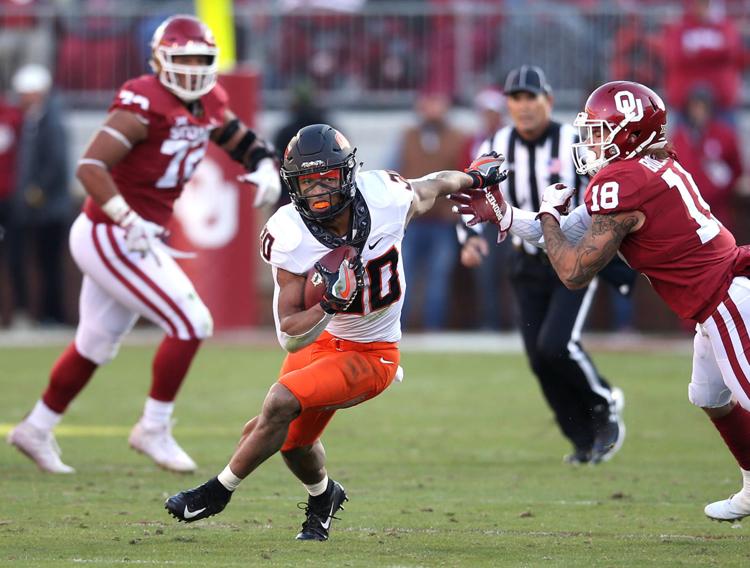 Chuba Hubbard in 2018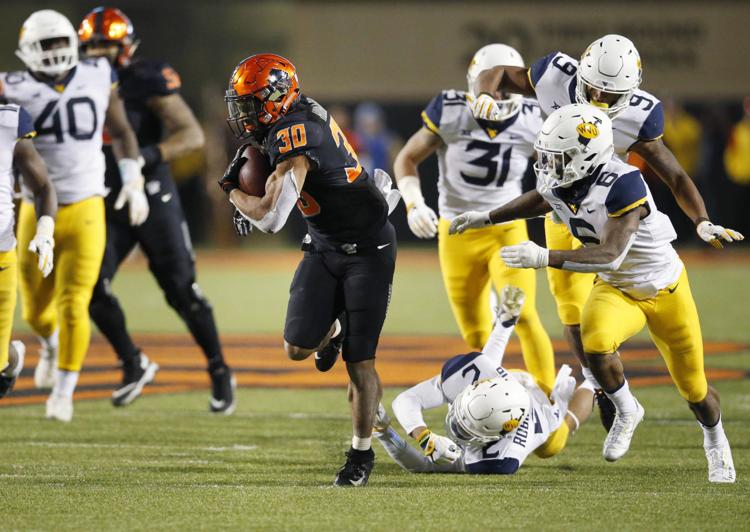 Chuba Hubbard in 2018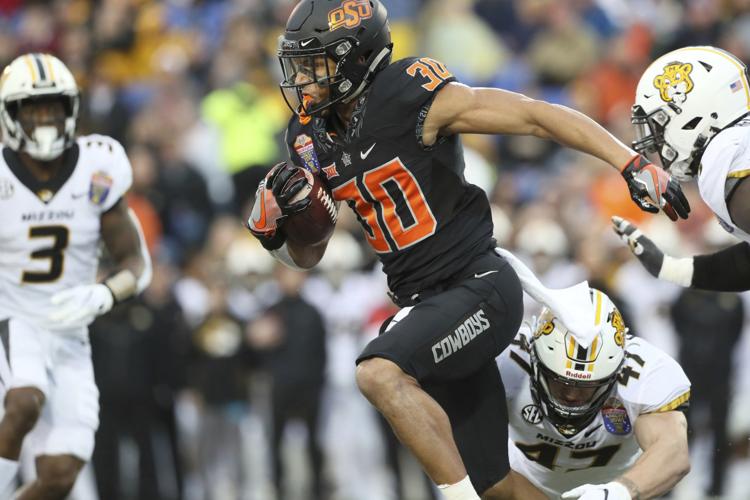 Chuba Hubbard in 2017
Chuba Hubbard in 2017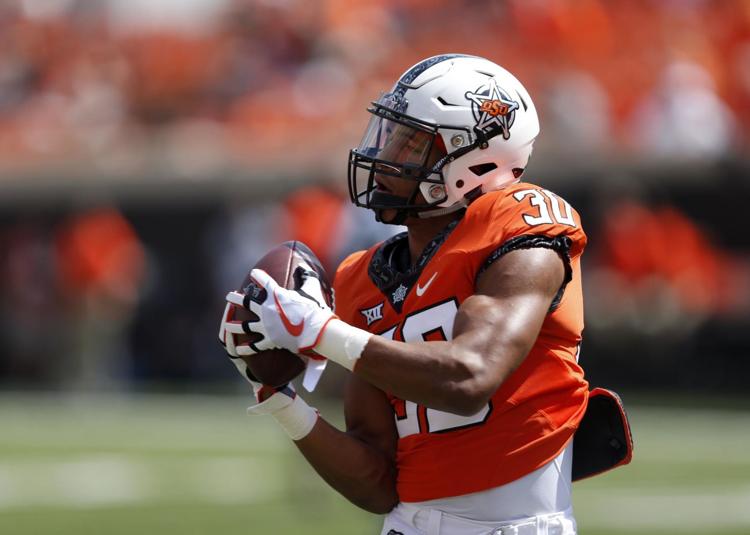 Chuba Hubbard in 2017
OSUSportsExtra.com: Home to everything orange and black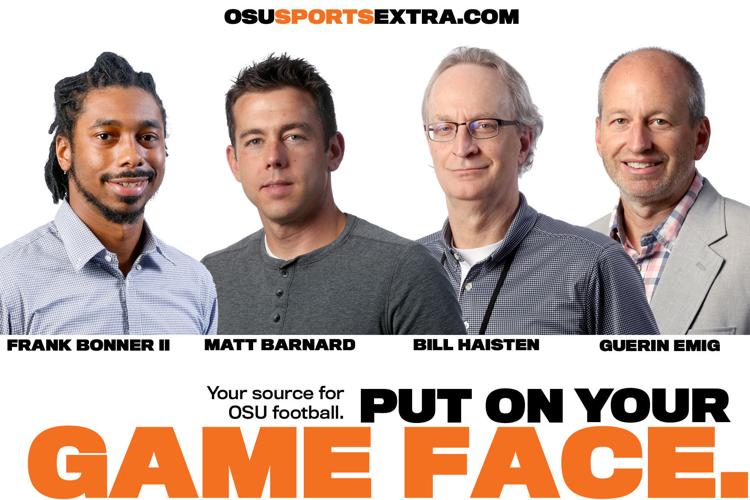 Video: Eric Bailey and Guerin Emig break down Bedlam