On Oct. 30, 2001 — 49 days after the 9/11 terrorist attacks — President George W. Bush was at Yankee Stadium for Game 3 of the World Series.
With his ceremonial first pitch, Bush fired a perfect strike. It was a galvanizing moment for the nation.
On March 20, the former president is scheduled to be at the center of a galvanizing event for the Oklahoma State University community.
As a result of his longtime friendship with Oklahoma State donor Cecil O'Brate, the 73-year-old Bush is said by multiple sources to have agreed to throw the ceremonial first pitch before the start of the TCU-OSU baseball game — the first game played at O'Brate Stadium, the Cowboys' new ballpark.
Built at a cost of about $60 million, the stadium project was driven by O'Brate's signature donation of $35 million. O'Brate's involvement in the project is rooted in a 2016 trip to Omaha, Nebraska, where he was a guest of OSU athletic director Mike Holder at the College World Series.
An Enid native who was born in 1928 and attended Oklahoma State in 1946-48, O'Brate is described on okstate.com as having become "the owner, developer, and operator of multiple businesses in numerous and diverse industries such as agriculture, banking, manufacturing, energy, hospitality, real estate, alternative energy, medicine, and food science."
Now a resident of the Garden City, Kansas, area, O'Brate attended last week's OSU basketball victory over Oklahoma at Gallagher-Iba Arena. He has been in Stillwater also for several tours of the ballpark site (located about a block-and-a-half northwest of Boone Pickens Stadium).
The March 20 contest against TCU marks the start of Big 12 play for the Cowboy baseball team, which is playing its first 14 home dates this season at the program's home of 41 years, Allie P. Reynolds Stadium.
The final game at Allie P. is scheduled for March 15, when the Cowboys complete a three-game series with Fresno State.
Described by OSU coach Josh Holliday as the gold-standard facility in college baseball, O'Brate Stadium is outfitted with 3,500 permanent seats, 11 suites, 400 premium seats and a 2,000-square-foot scoreboard, along with a designated student section near the left-field line.
The ballpark's overall capacity is about 8,000. Tickets for the March 20 TCU-OSU game — along with all other single-game tickets — become available at 9 a.m. Monday on okstate.com.
Each Bush president has a history in Stillwater. In 1990, President George H.W. Bush was OSU's commencement speaker.
"I'm sorry (wife) Barbara couldn't be with me here," the president told graduates and a big audience. "She did tell me to get a beer and some cheese fries over at Eskimo Joe's."
Stan Clark, the Eskimo Joe's founder, later reported that because of Bush's mention, cheese fries became his restaurant's signature menu item.
In 2006, President George W. Bush delivered the keynote message during OSU's commencement ceremony.
When the younger President Bush had his epic first-pitch moment in 2001, he was 54. While warming up his arm before Game 3 of the World Series that matched New York and the Arizona Diamondbacks, Bush crossed paths with then-Yankees superstar Derek Jeter.
"Don't bounce it," Jeter told Bush. "(The fans) will boo you."
For an ESPN documentary years later, Bush said, "The gravity of the moment never really hit me until the first step coming out of that dugout. I remember the noise and it was deafening. I remember looking around the stadium (and) this giant crowd.
"Standing on the mound at Yankee Stadium was by far the most nervous moment of my presidency."
---
Gallery: When presidents visited Oklahoma
Happy President's Day: A look back at when presidents visited Oklahoma
Joe Biden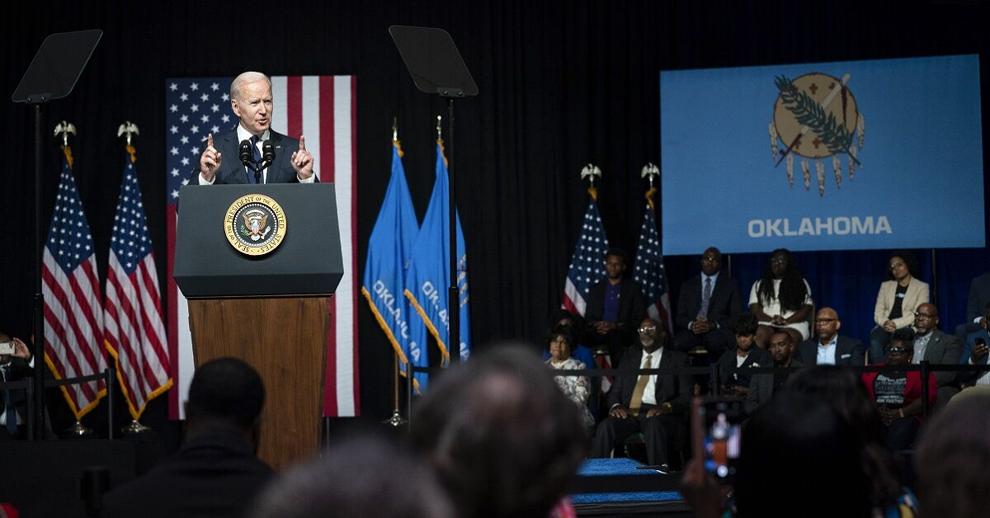 Donald Trump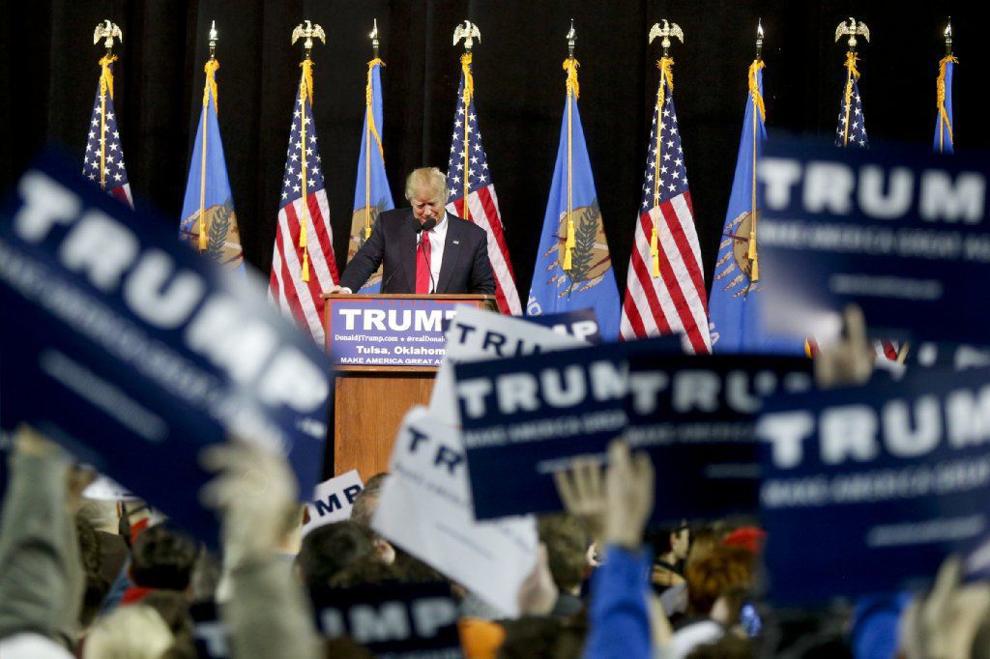 Barack Obama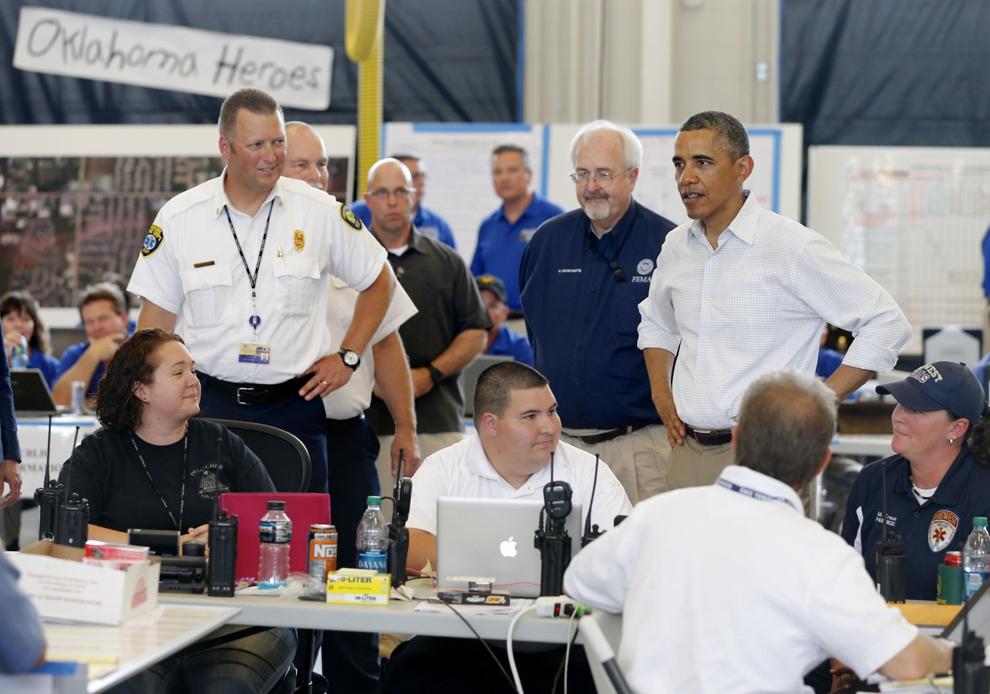 George W. Bush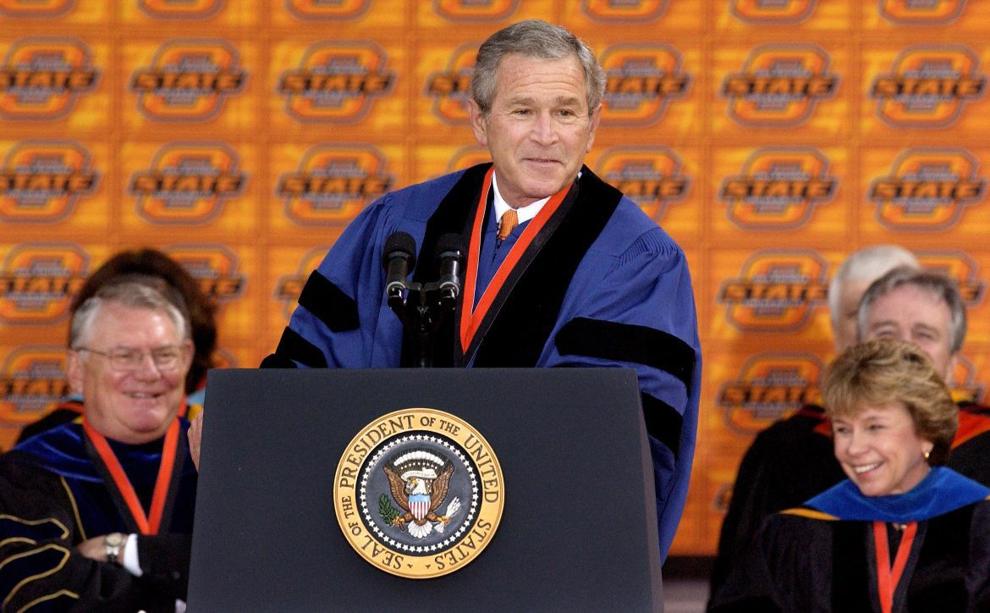 Bill Clinton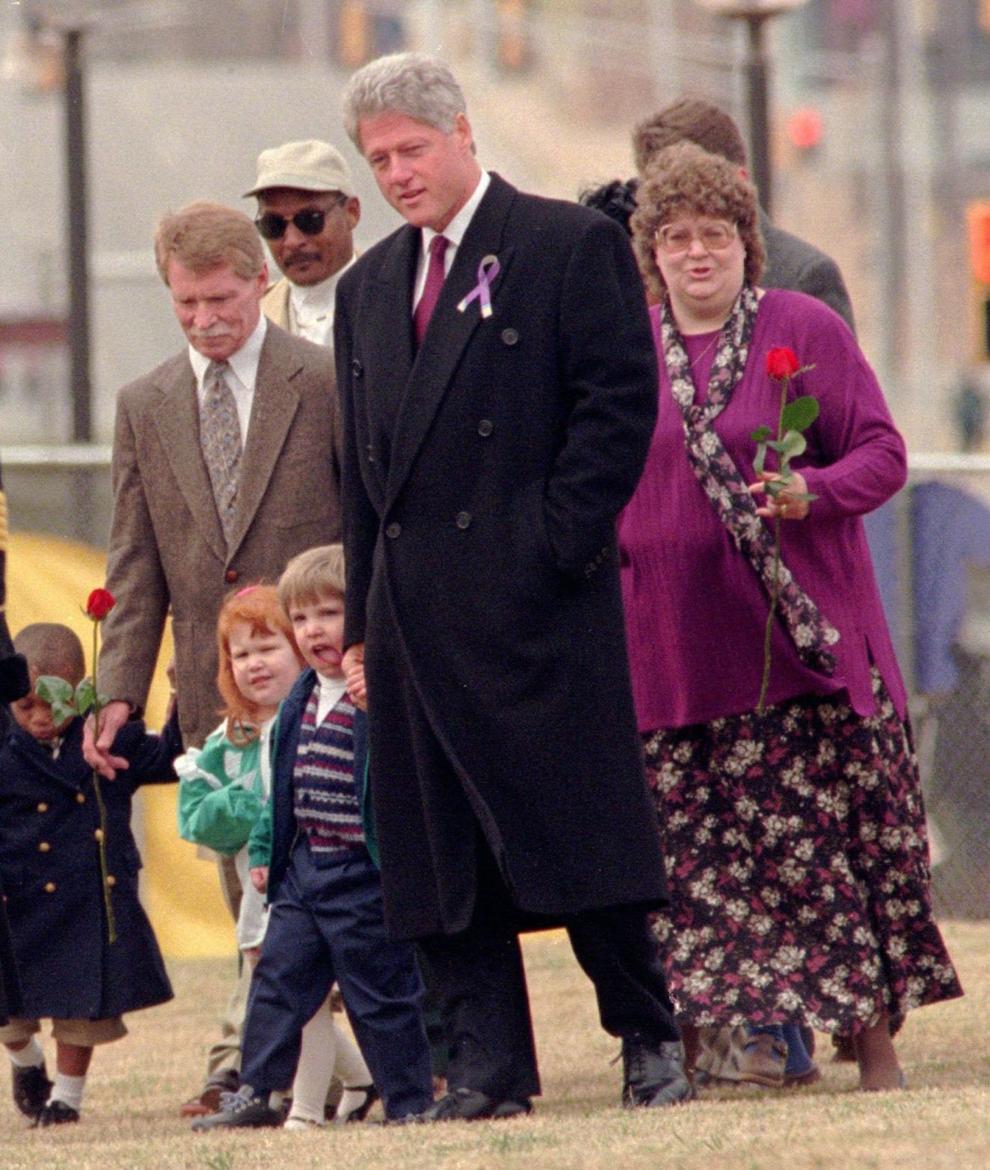 George H.W. Bush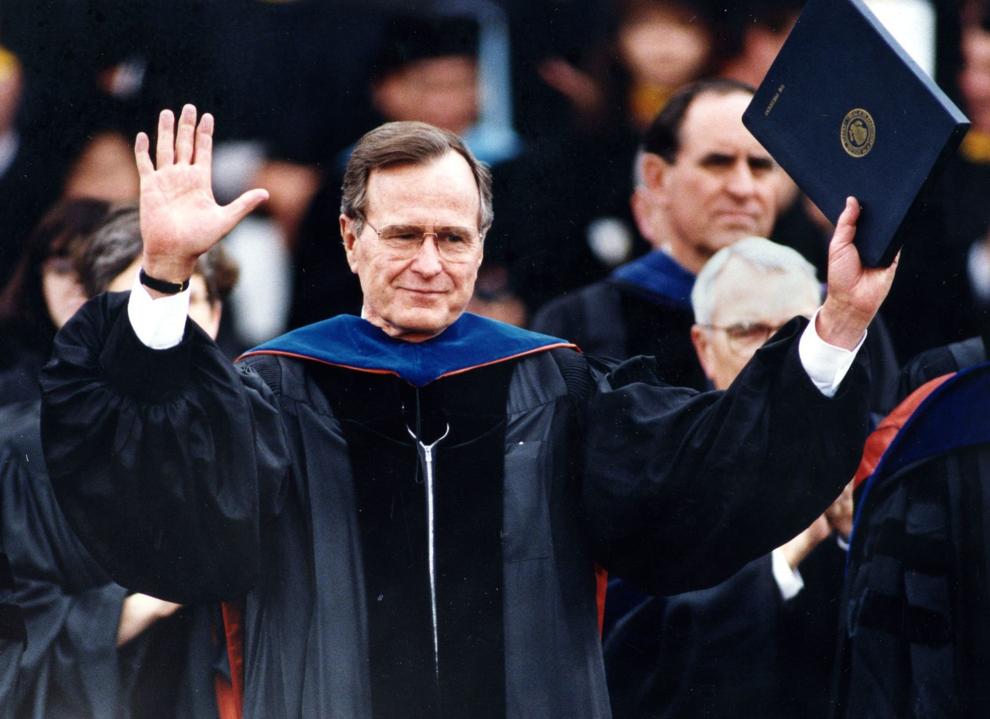 Ronald Reagan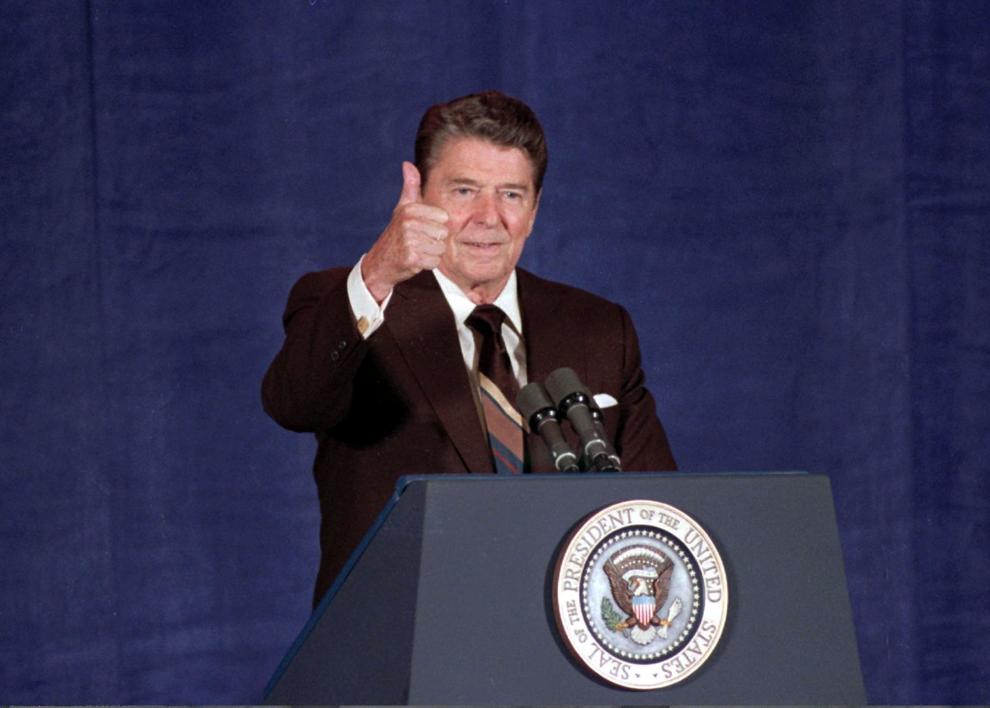 Jimmy Carter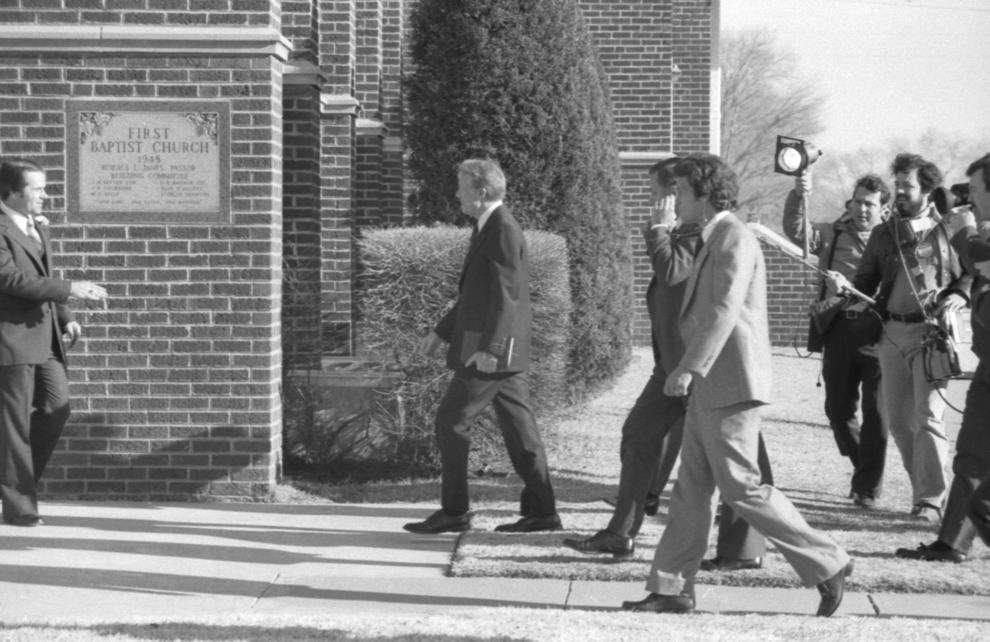 Gerald Ford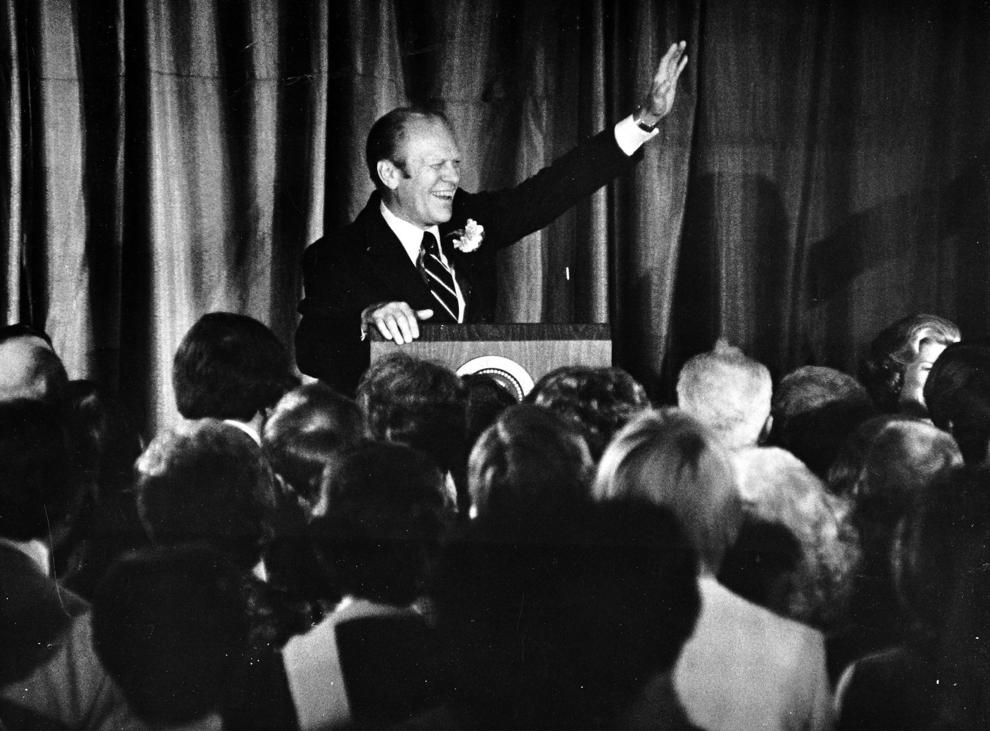 Richard Nixon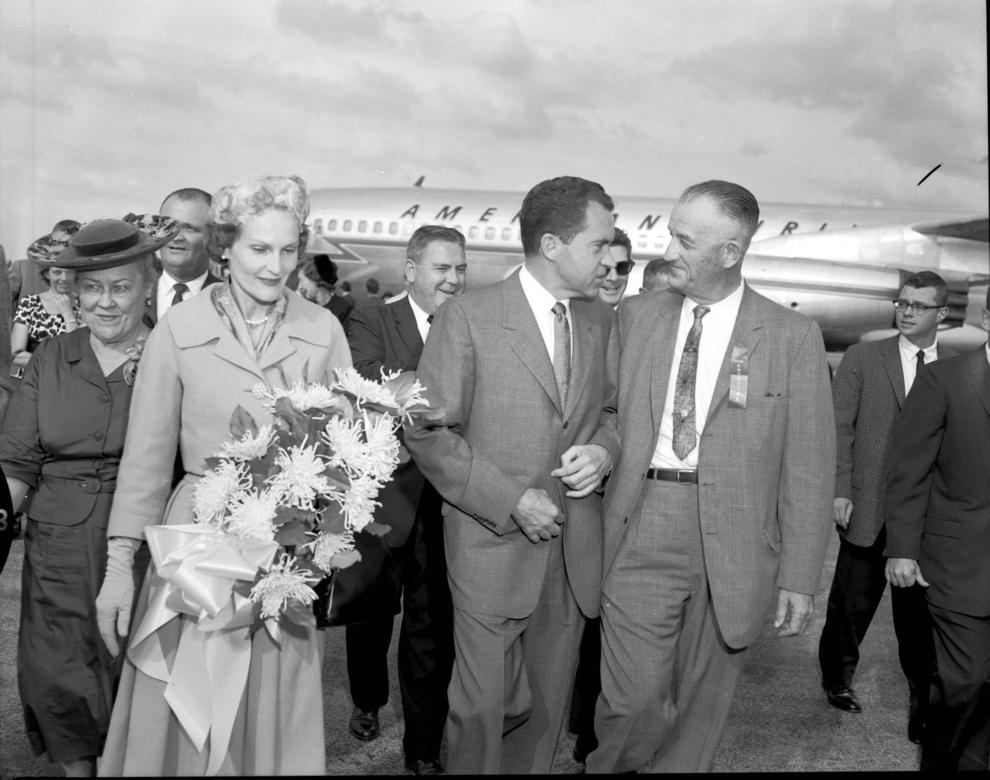 Lyndon Johnson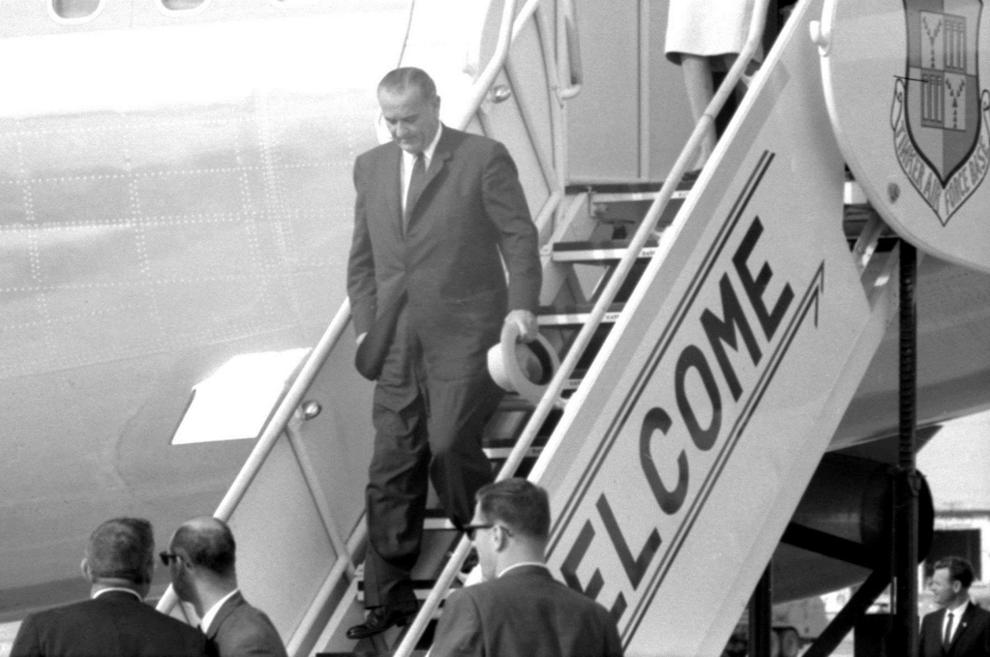 John F. Kennedy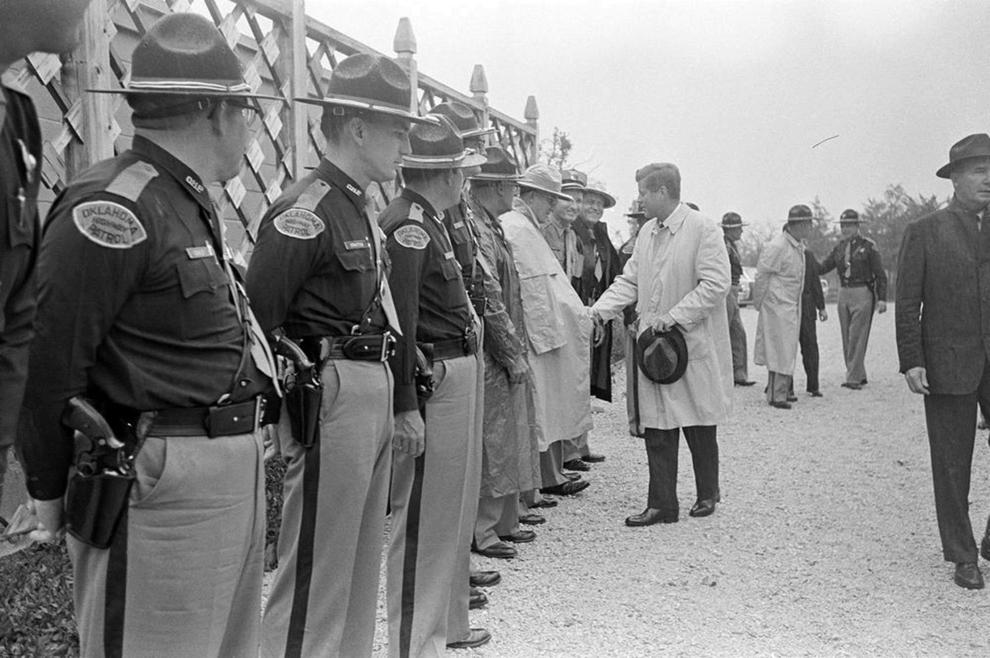 Franklin D. Roosevelt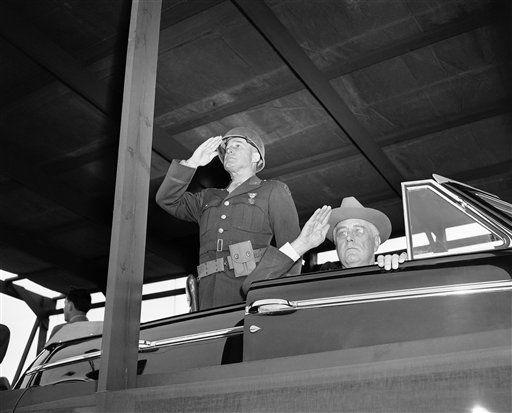 Theodore "Teddy" Roosevelt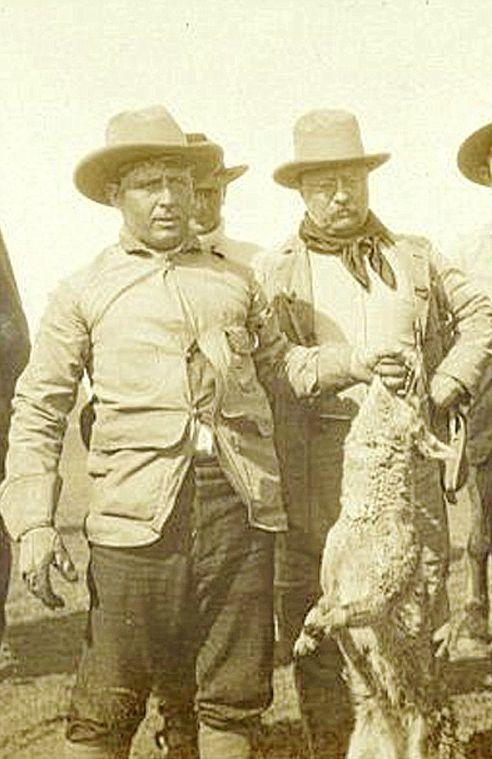 Donald Trump in January 2017: Oklahoma is a special place. I love the people.
Bill Haisten
918-581-8397
bill.haisten
@tulsaworld.com
Twitter: @billhaisten