Two former college athletes from rival schools are teaming up to put on a football camp for youngsters and high school athletes in Tulsa.
Marcus Pugh, who was a 2007 Big 12 champion and All-American, ran track at Oklahoma before running professionally for two years, followed by three years of arena football. Pugh is now a performance development coach and Anthony Diaz's former trainer.
Diaz, a rising junior at Oklahoma State, was a football walk-on who was forced to quit for medical reasons after collapsing during practice last year. Diaz started his own Tulsa Made T-shirt business in an effort to uplift and inspire the community.
Pugh is working with Diaz and his Tulsa Made business to help with the football camp that will be held 5-9 p.m. July 31-Aug. 1. The first day is for ages 8-13 and the second day is for high school athletes. The camp will be held at a private field in the Jenks area on South 33rd West Avenue off 101st Street. Kids can RSVP for the $50 camp by sending an email to marcuspugh2@yahoo.com.
"I want my camp to be an annual thing to where you're coming and learning the basics of football on the offensive side of the ball," Pugh said. "How to line up, how to run your routes, how to catch the ball, footwork, understanding that there are such things as false movements or wasted movements that put you behind the play. I want kids to understand every single bit of the game that they can so they can learn knowledge."
Pugh's desire to give back to the Tulsa community is equally as important to him, which is why he chose to partner with Tulsa Made. After finding a Tulsa cameraman to film the camp, the next step for Pugh was to find a business that could provide shirts for participating athletes.
"I knew once that happened that's who I was going with because Anthony's messages are just like my messages," Pugh said. "Uplifting, developing and growing the city of Tulsa. That's what Tulsa Made is about. That's what my platform is about. … Everybody that is working with me and incorporated in my event is incorporated in a way of giving back to Tulsa in their own way, shape or form."
Diaz described Tulsa Made's involvement with the camp as basically being the lead sponsor. The Tulsa Made staff will be present to help run the camp, and the business has created a new shirt design made specifically for this camp. Each camp participant will receive one. Tulsa Made will also be selling merchandise.
"We put both of our brands together," Diaz said. "We're helping (Pugh) out as much as he's helping us out, so we've created a shirt just for the camp."
Diaz said participating in a camp like this aligns with his brand's overall goal of giving a voice to Tulsa athletes and helping them reach their maximum potential.
"It's going to help our image, of course, with Tulsa Made, with that community and outreach, and showing that it's bigger than just the brand, but it's the people," Diaz said.
Participating in camps regularly is the next step Diaz hopes to accomplish with Tulsa Made. His goal is for top-notch athletes from the Tulsa area such as Las Vegas Raiders running back Josh Jacobs to want to partner with Tulsa Made if he ever were to put on a football camp in town.
"People who have already made it, if they want to reach out to us and try to do camps and outreach we'd be more than happy to do stuff like that," Diaz said. "Not even just for athletics but stuff like the Tulsa Dream Center or something to do with food banks, John 3:16 (Mission), stuff like that. Anything integrated with Tulsa, that's kind of our next step on trying to really reach the community. It's not just a floating brand or a money-making business. It's a true outreach and a true revision of bringing people together in Tulsa."
Featured Sports Video: 2020 All World Preseason Football Contest presented by Bill Knight Automotive
Vote here: Meet the nominees for the 2020 All World Preseason Football Contest presented by Bill Knight Automotive
Quarterback nominee: Rovaughn Banks, Union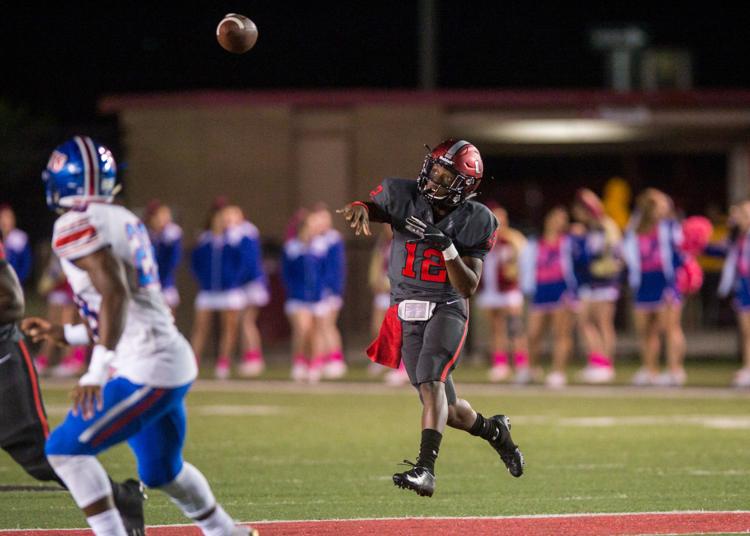 Quarterback nominee: Wallace Clark, Holland Hall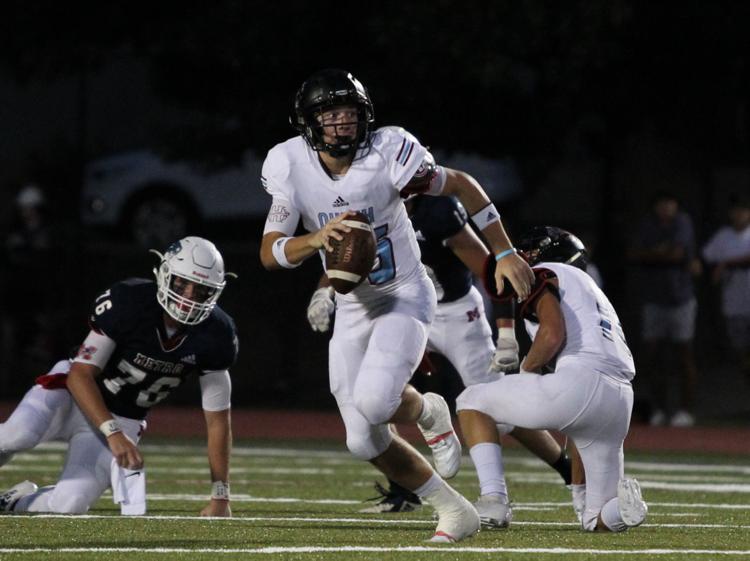 Quarterback nominee: Bryce Drummond, Pawhuska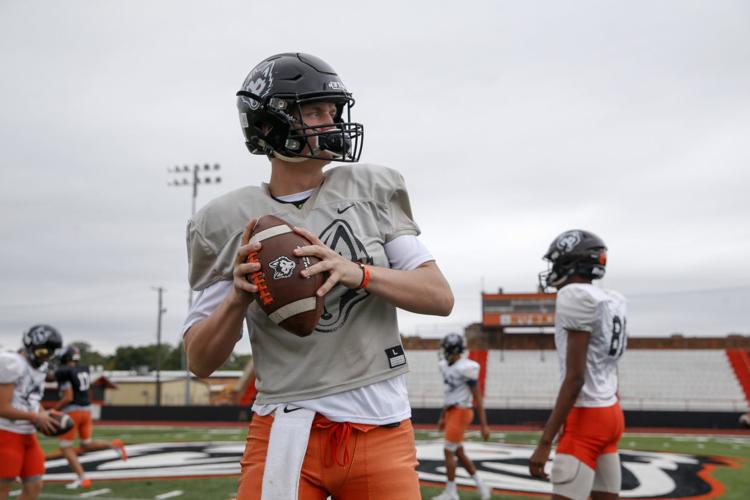 Quarterback nominee: Gage Hamm, Coweta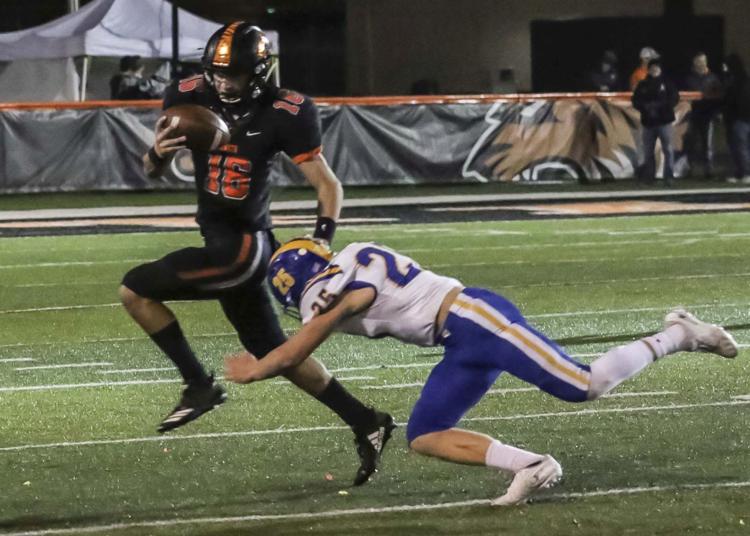 Quarterback nominee: Stephen Kittleman, Jenks
Quarterback nominee: KT Owens, Central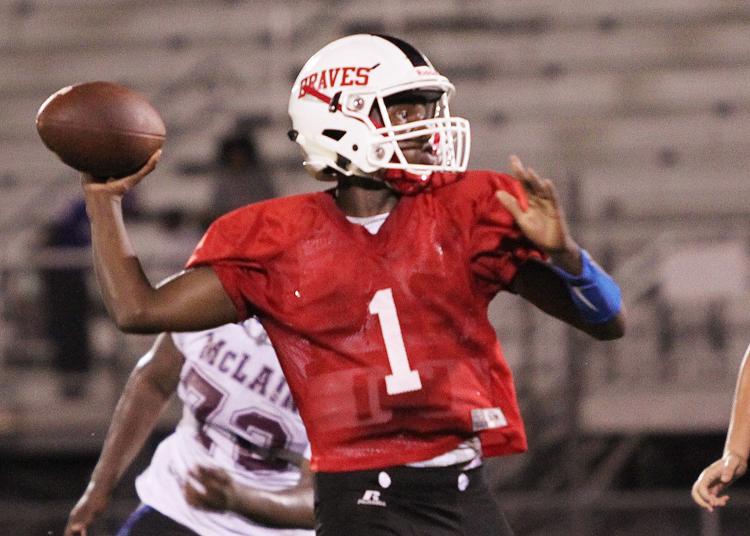 Quarterback nominee: Landen Prows, Inola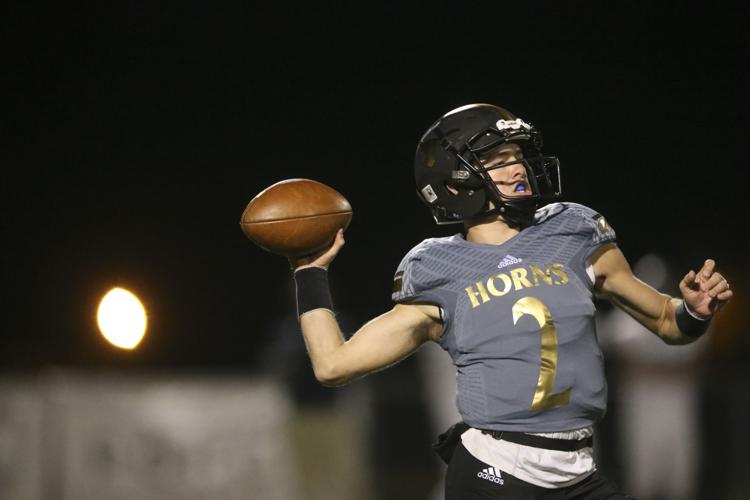 Quarterback nominee: Jake Raines, Broken Arrow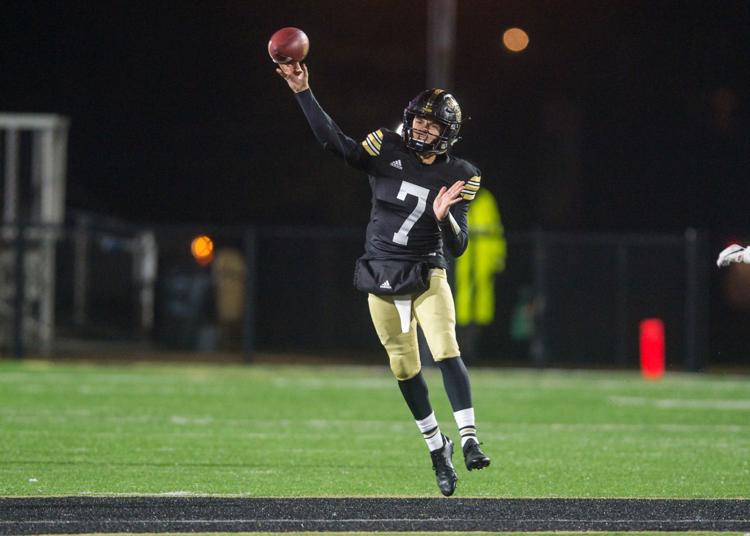 Quarterback nominee: Gentry Williams, Booker T Washington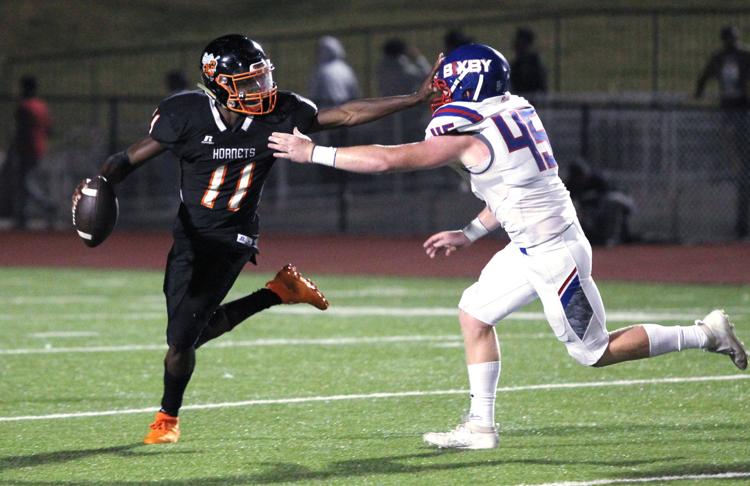 Quarterback nominee: Mason Williams, Bixby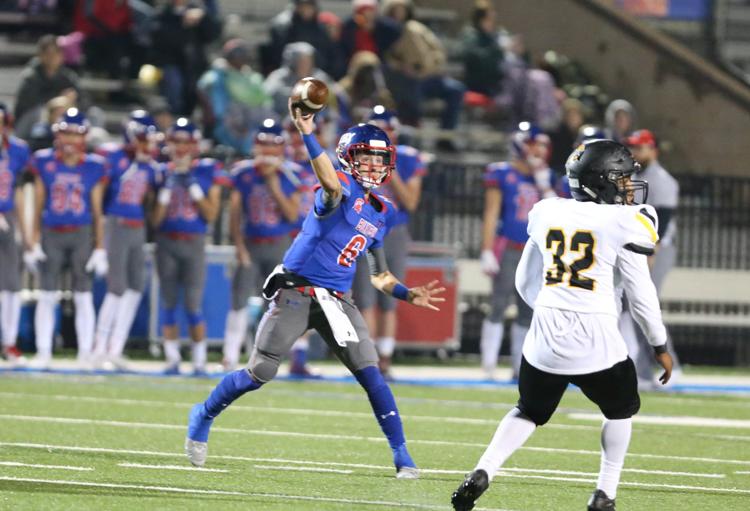 Running back nominee: Sanchez Banks, Broken Arrow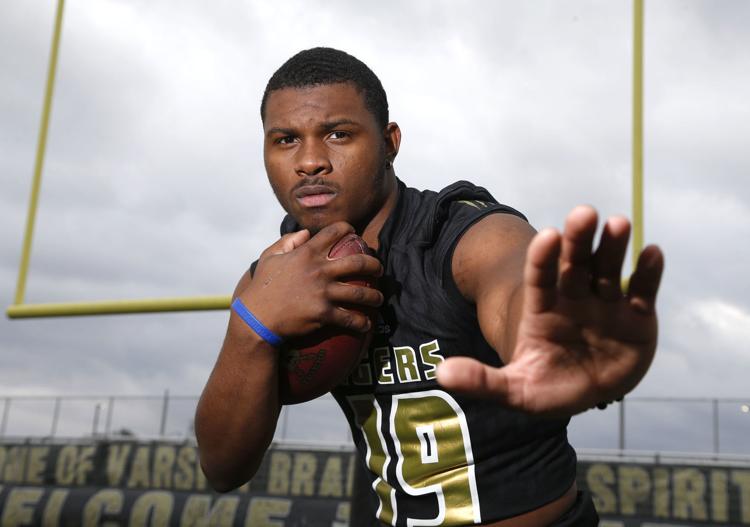 Running back nominee: Asher Brewer, Cleveland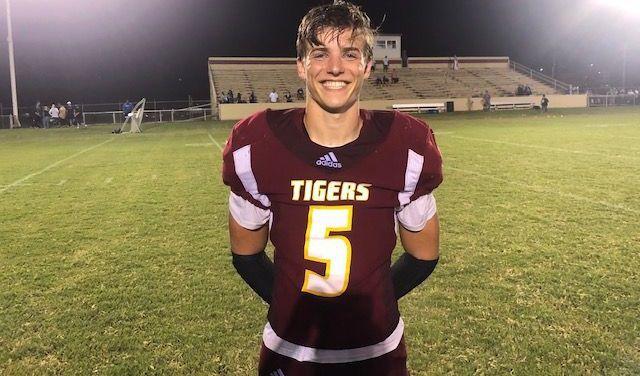 Running back nominee: CJ Brown, Beggs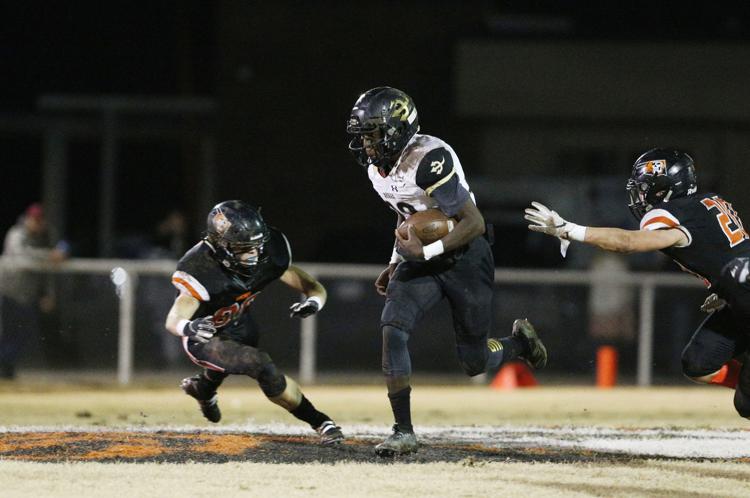 Running back nominee: Chase Burke, Berryhill
Running back nominee: AJ Green, Union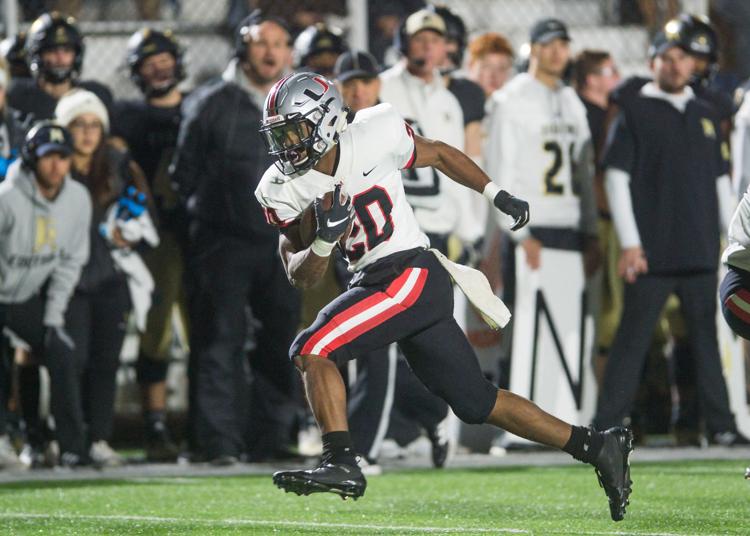 Running back nominee: Owen Heinecke, Bishop Kelley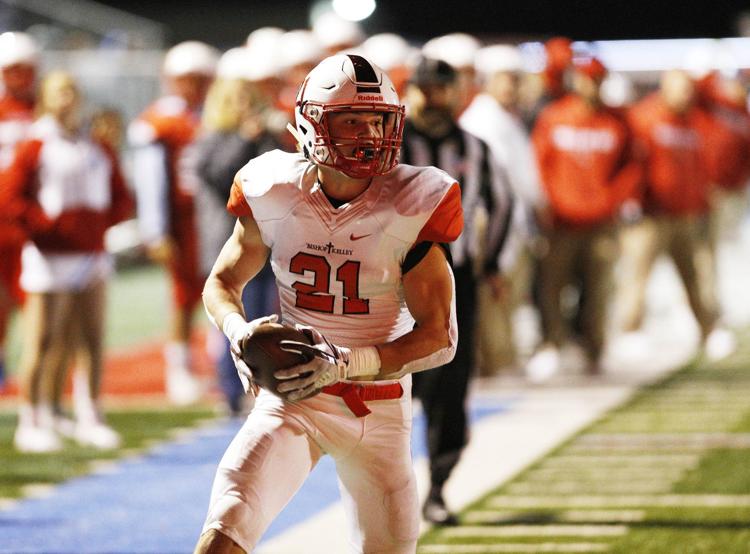 Running back nominee: Deshawn Kinnard, Claremore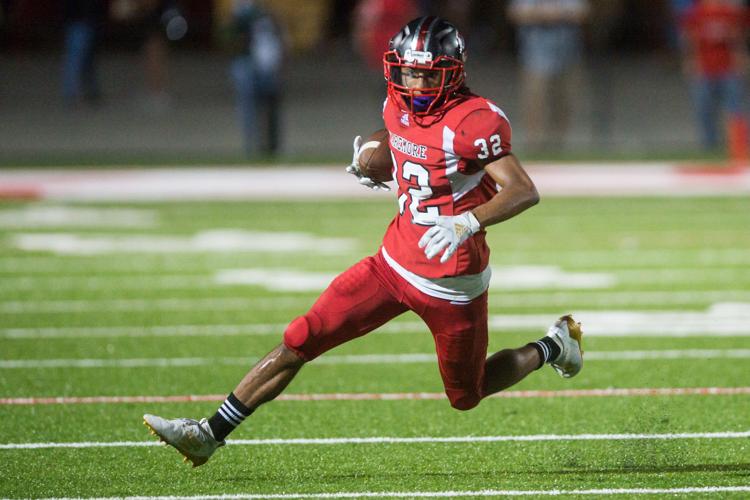 Running back nominee: Braylin Presley, Bixby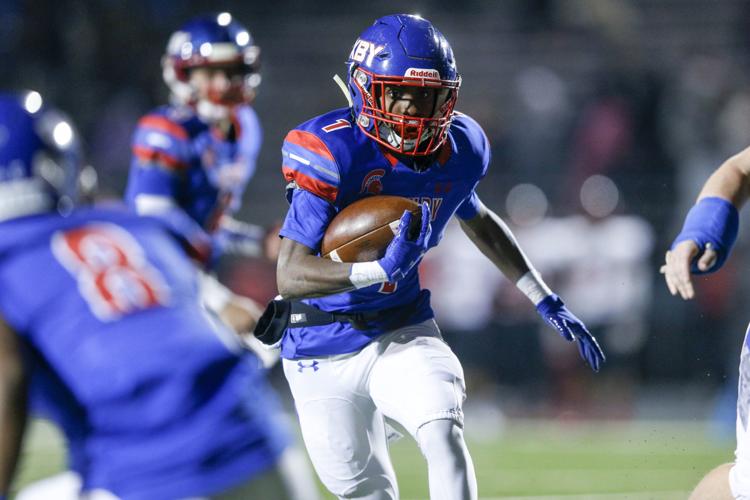 Running back nominee: Te'Zohn Taft, Sapulpa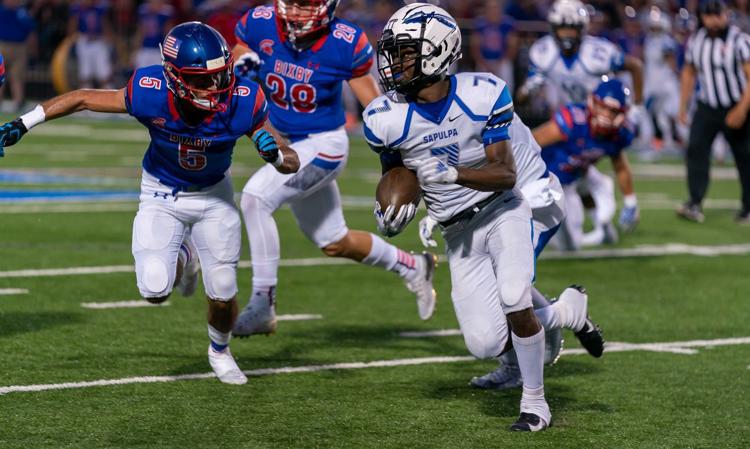 Running back nominee: Qwontrel Walker, Stillwater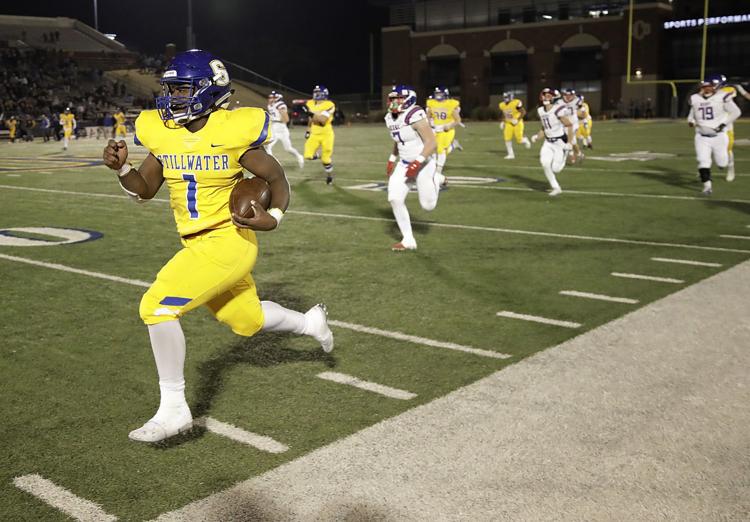 Wide receiver nominee: Cole Adams, Owasso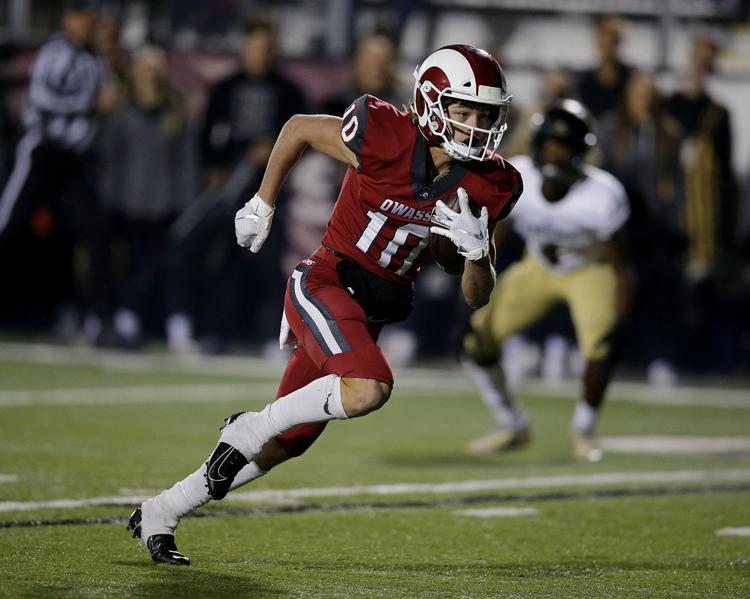 Wide receiver nominee: Steven Brown, Stillwater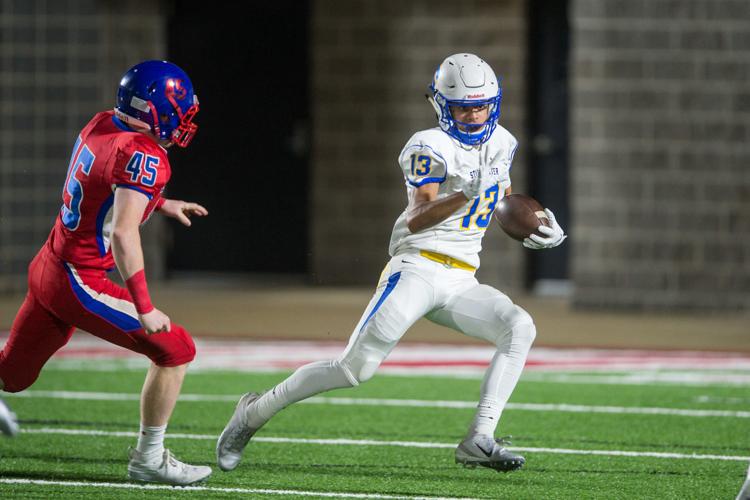 Wide receiver nominee: Bobby Byers, Cascia Hall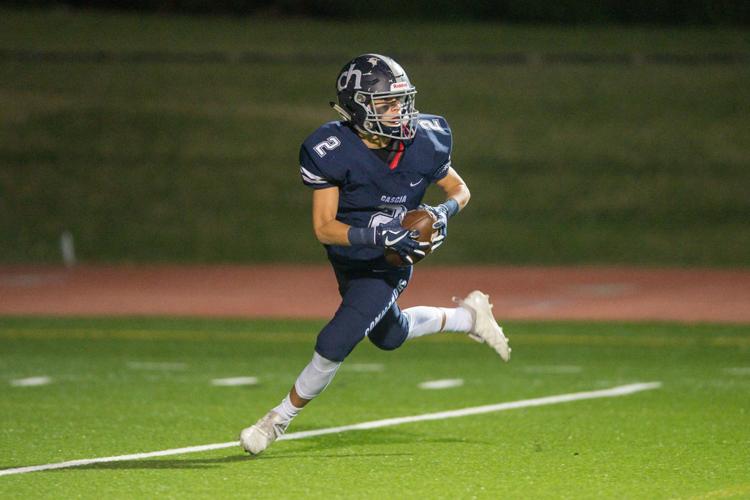 Wide receiver nominee: Kelan Carney, Owasso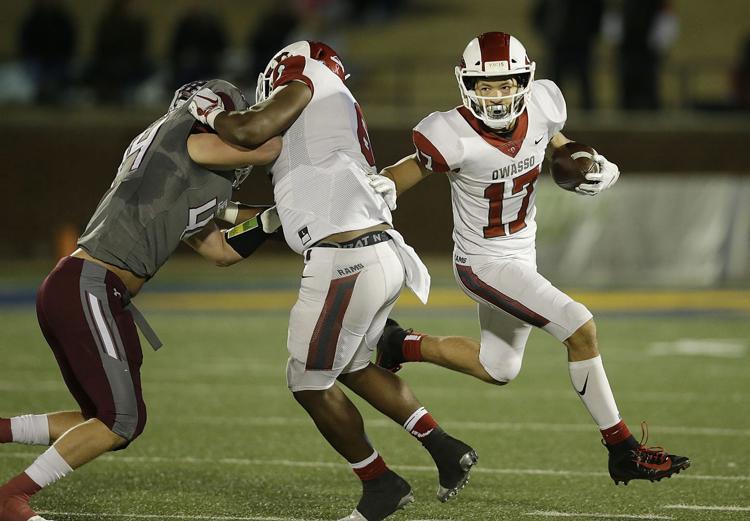 Wide receiver nominee: Dawson James, Berryhill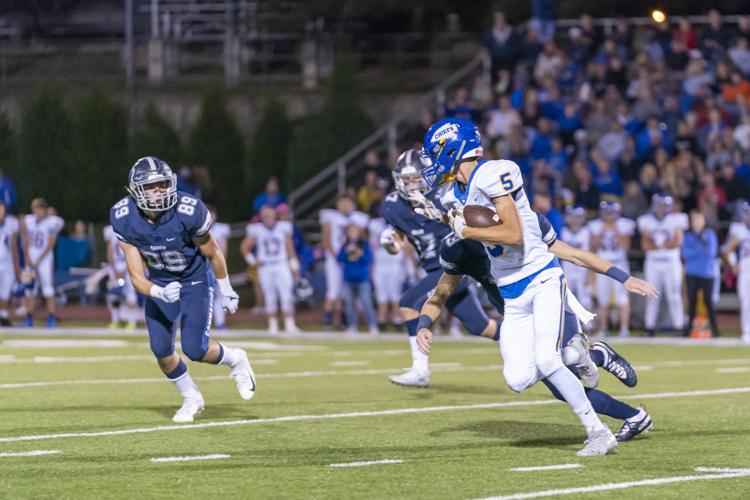 Wide receiver nominee: Kolbe Katsis, Lincoln Christian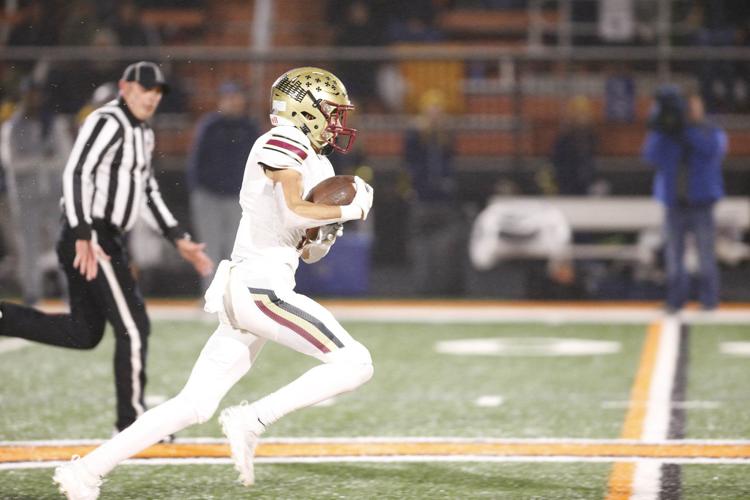 Wide receiver nominee: Gunnar McCollough, Coweta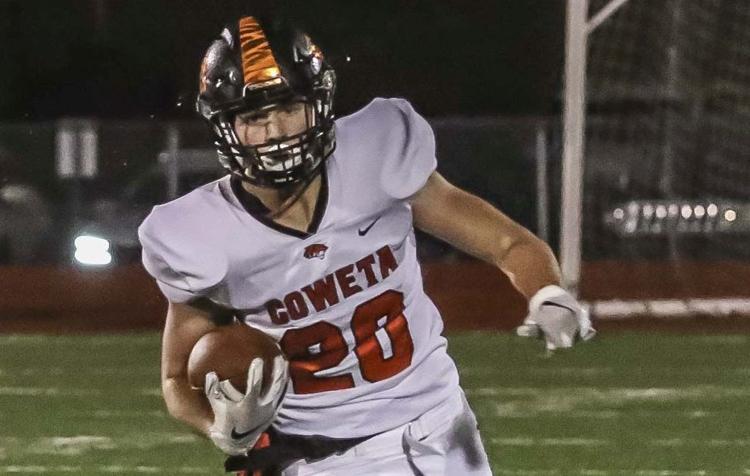 Wide receiver nominee: Chase Nanni, Wagoner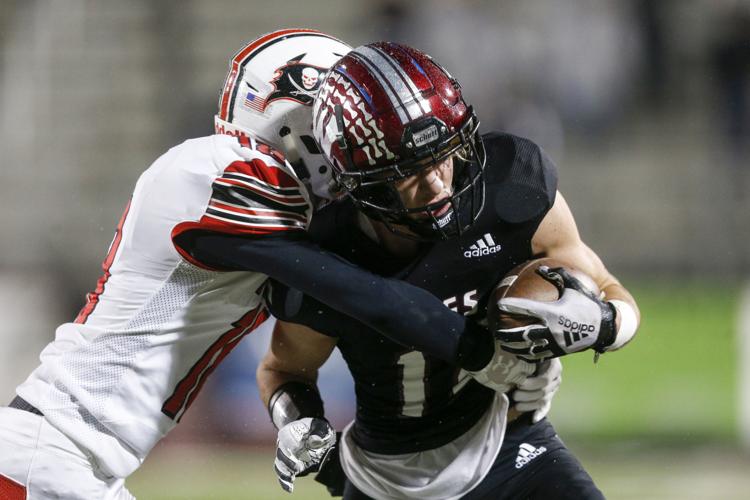 Wide receiver nominee: Dalton Norman, Inola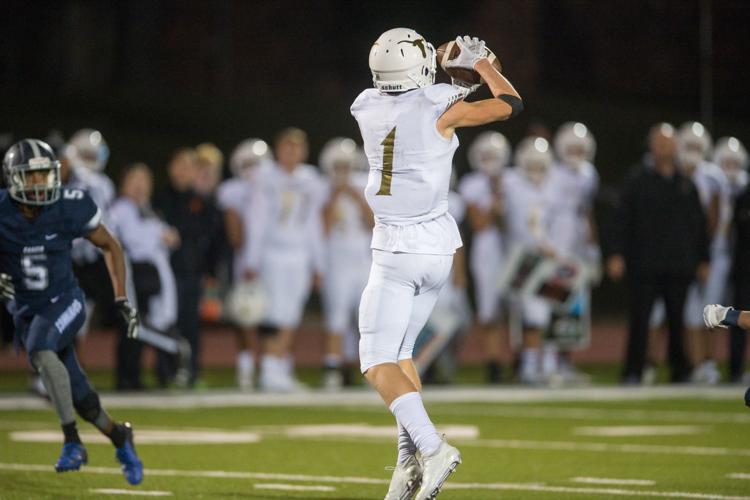 Wide receiver nominee: Derek Sanderson, Metro Christian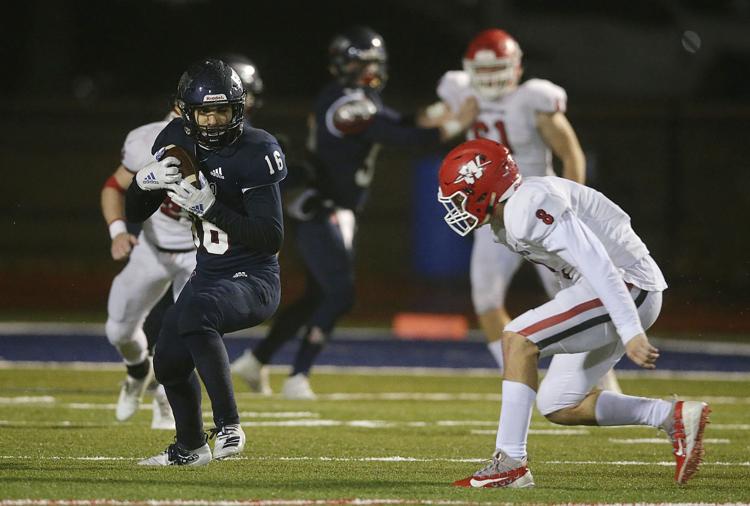 OL nominee: Curtis Fodor, Bartlesville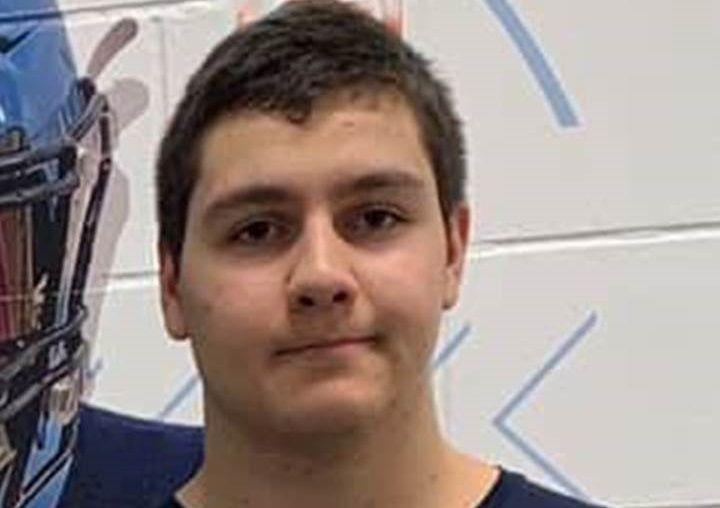 OL nominee: Dillon Gilbert, Owasso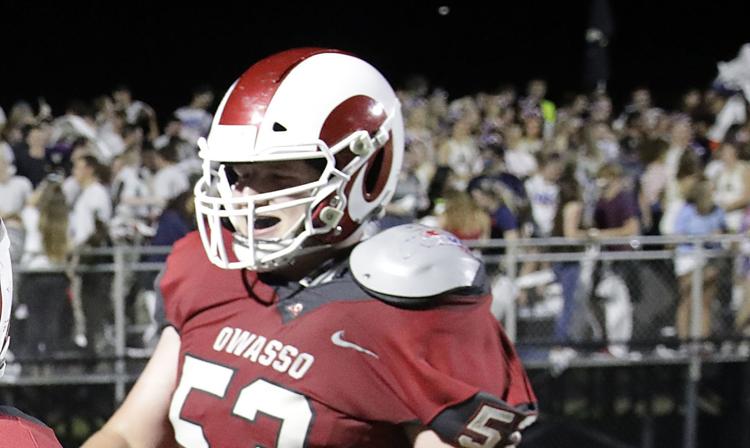 OL nominee: Hudson Moseby, Owasso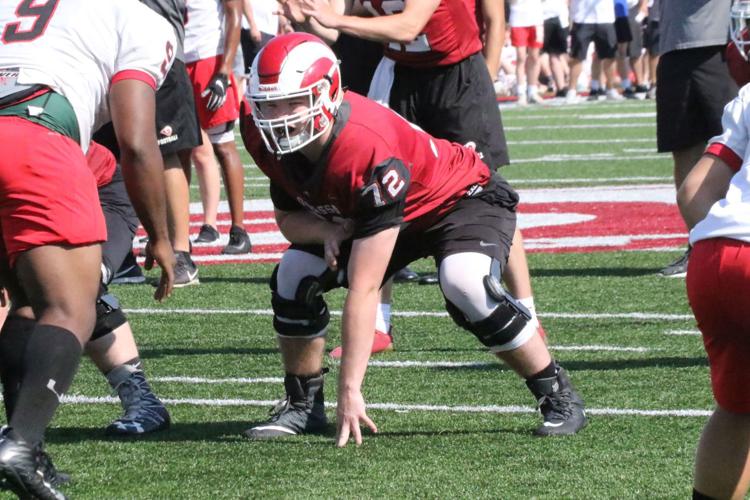 OL nominee: Logan Nobles, Jenks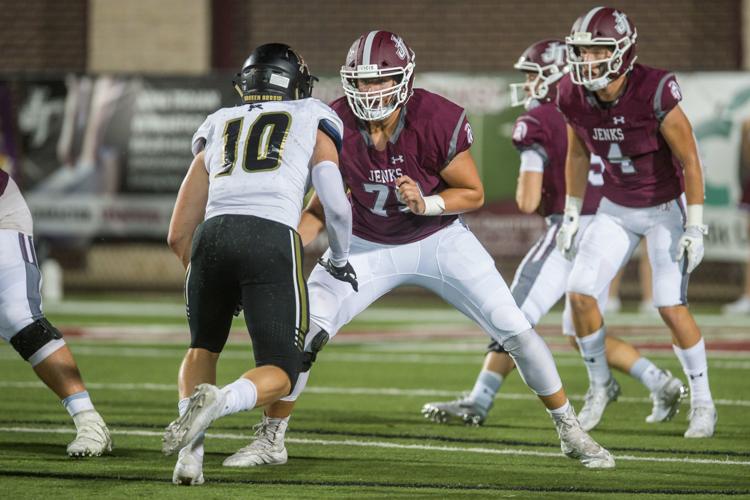 OL nominee: Iman Oates, Edison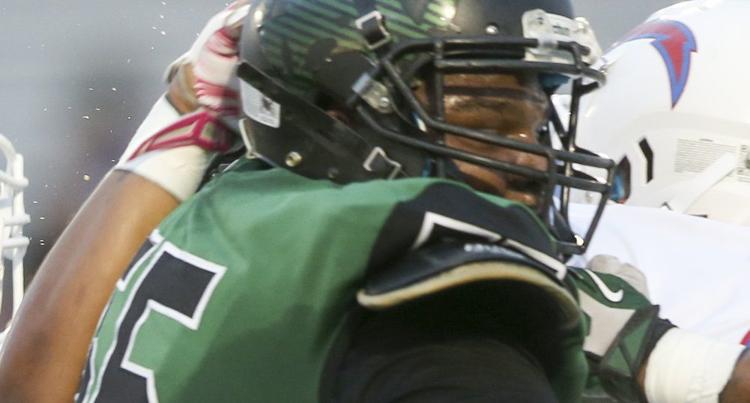 OL nominee: Lance Petermann, Stillwater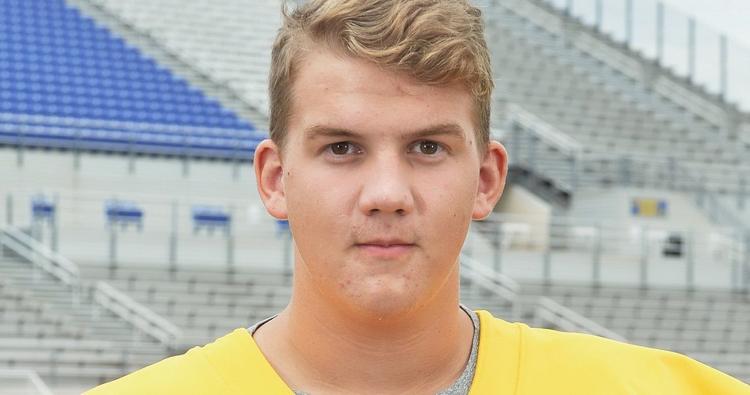 OL nominee: Alex Slaughter, Union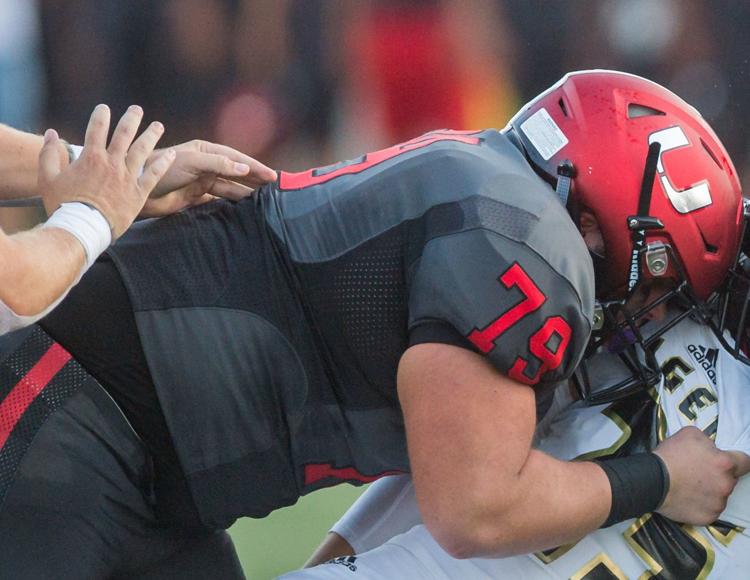 OL nominee: Caleb Townsend, Bixby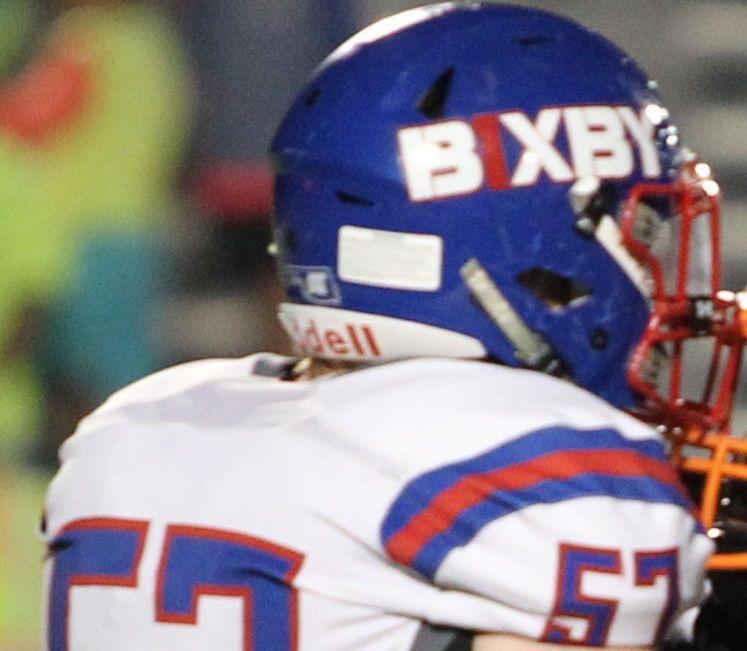 OL nominee: Kainan Wade, Cleveland
OL nominee: Talon Wheeler, Broken Arrow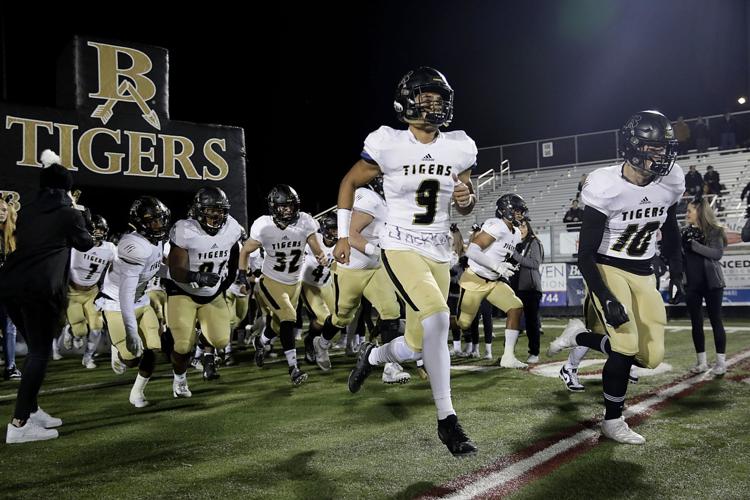 DL nominee: Jaden Brown, Booker T. Washington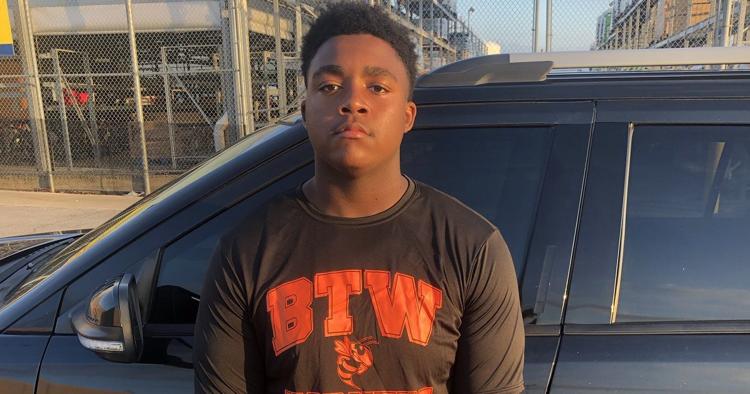 DL nominee: Justin Hines, Coweta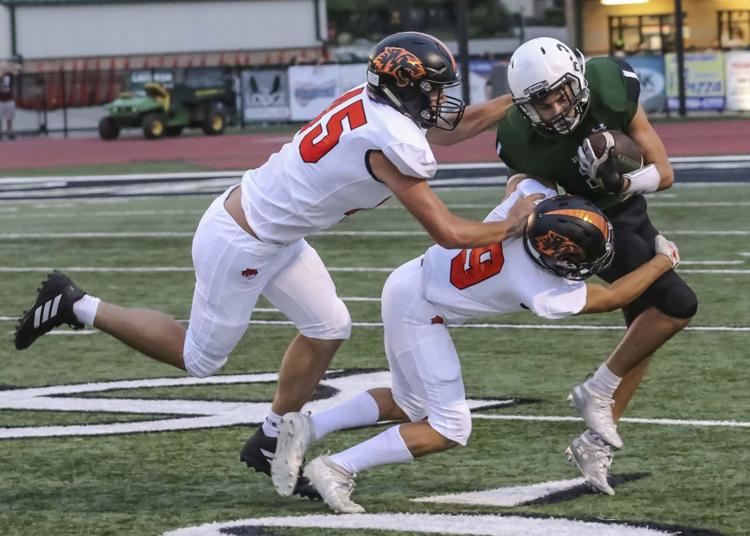 DL nominee: Michael Jamerson, Owasso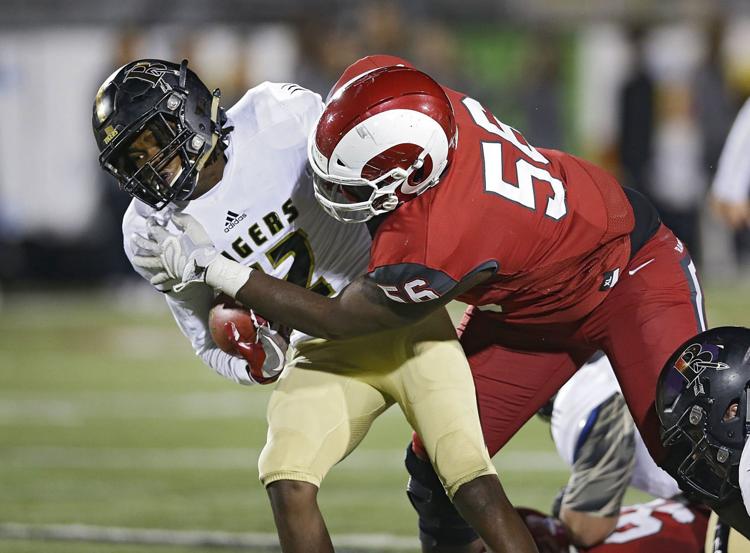 DL nominee: Holden Martinson, Edison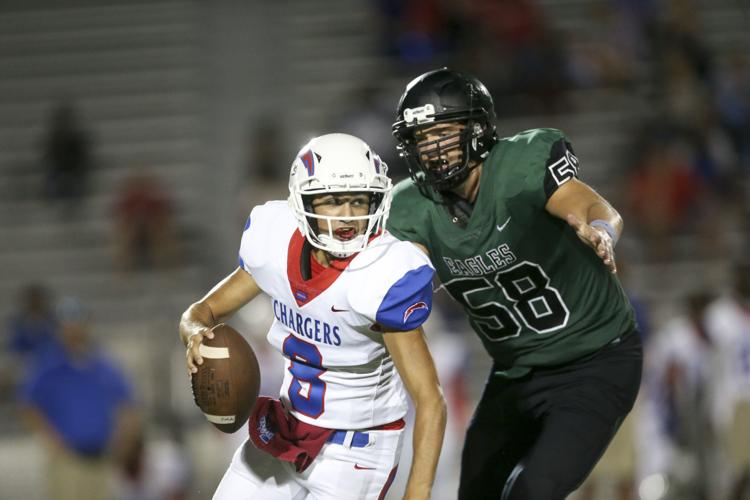 DL nominee: Chris McClellan, Edison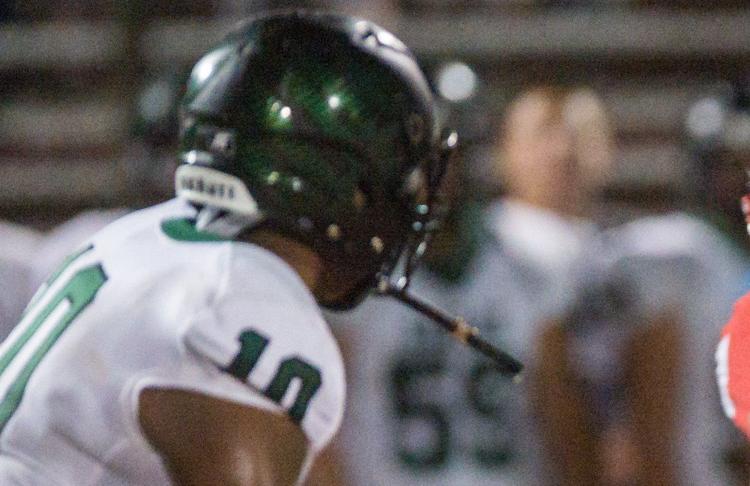 DL nominee: Luke McEndoo, Stillwater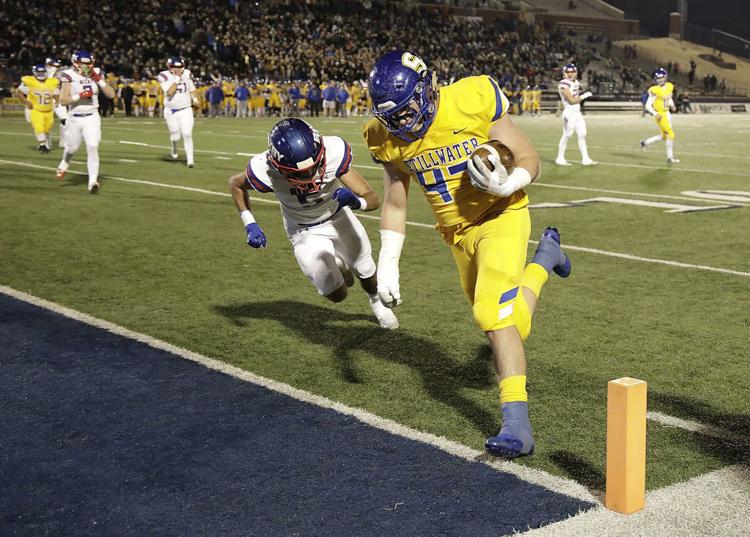 DL nominee: Owen Ostroski, Holland Hall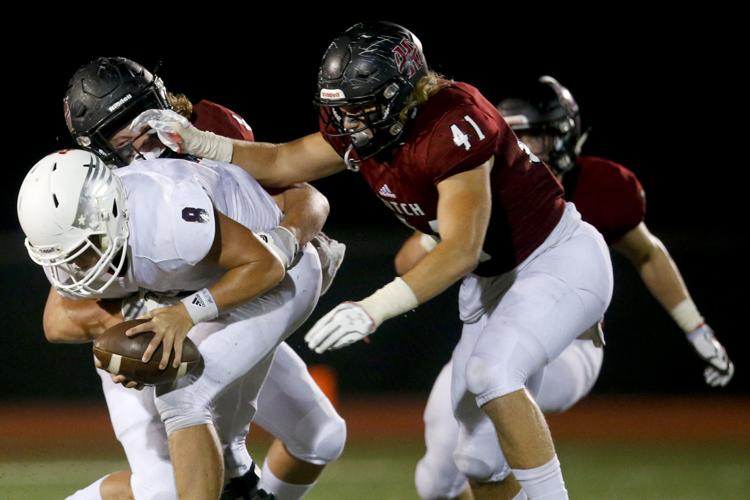 DL nominee: Owen Pazzo, Cascia Hall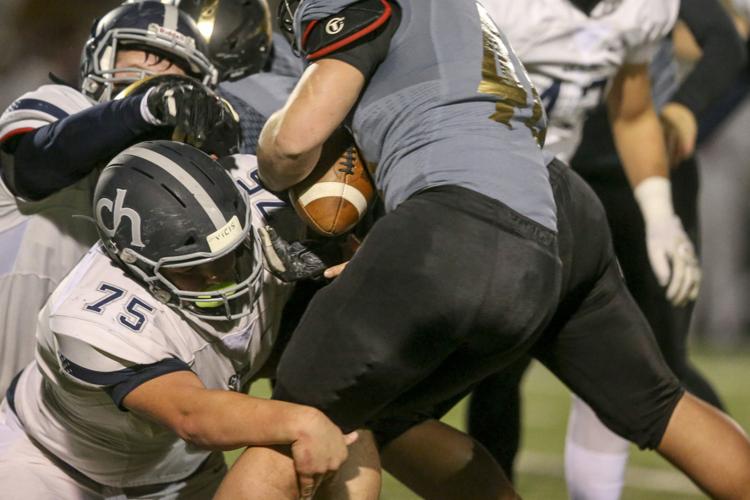 DL nominee: Evan Raines, Verdigris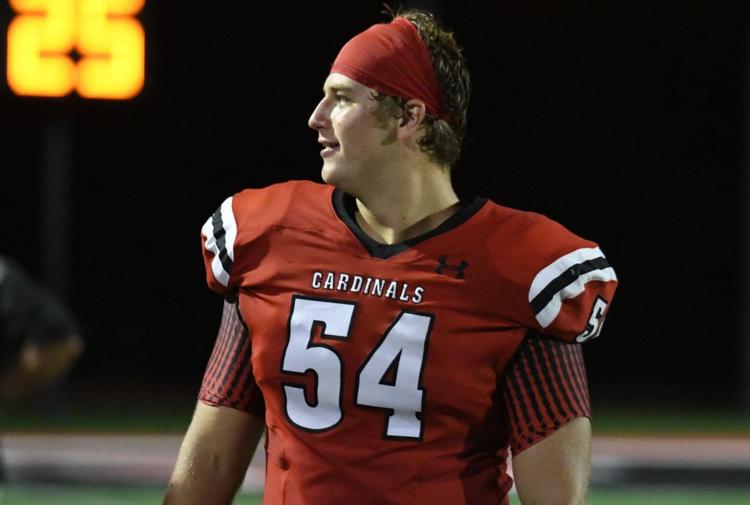 DL nominee: Isaac Smith, Wagoner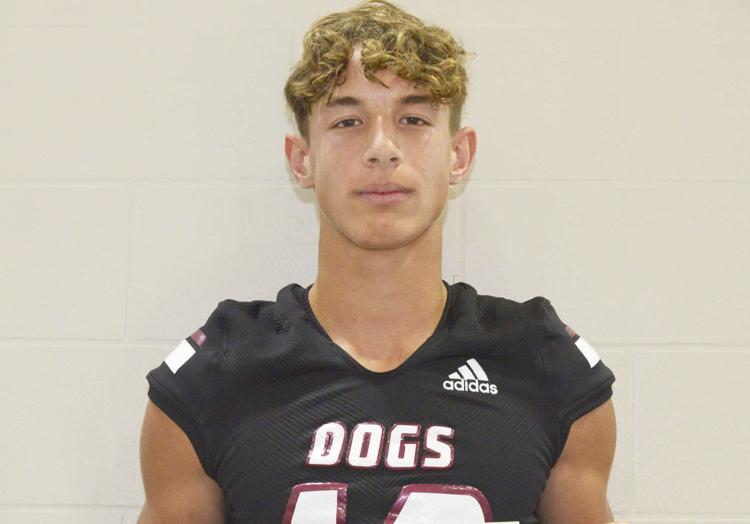 Linebacker nominee: Gabe Brown, Stillwater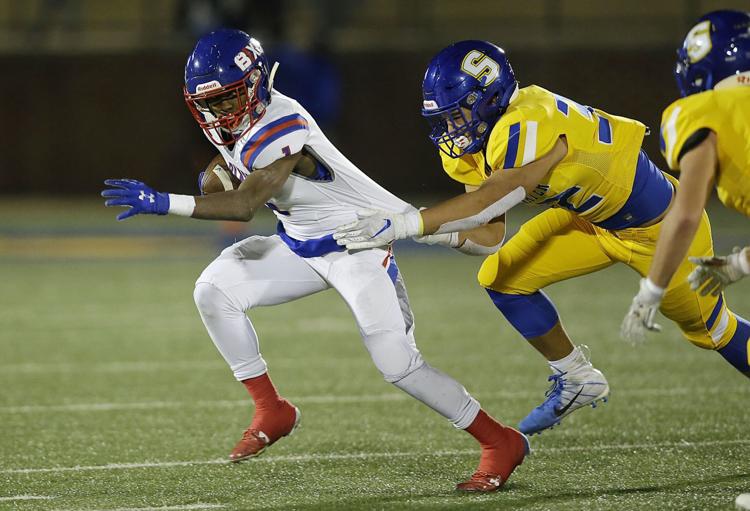 Linebacker nominee: Brenden Dye, Owasso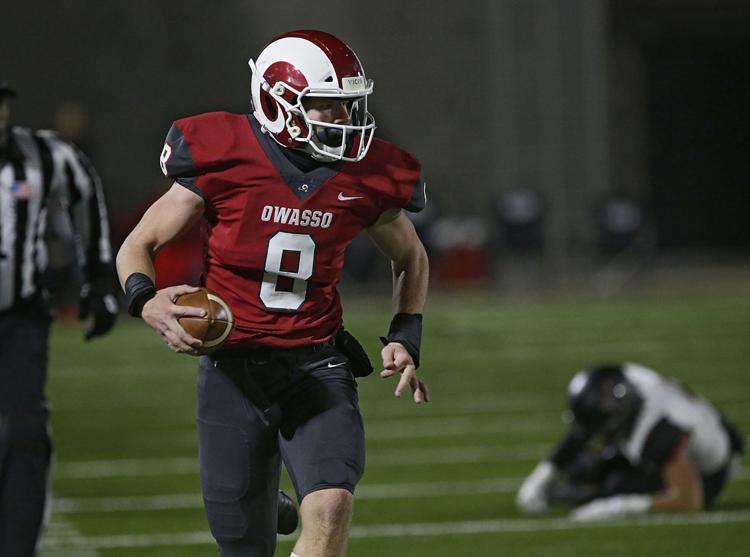 Linebacker nominee: Trey Gause, Wagoner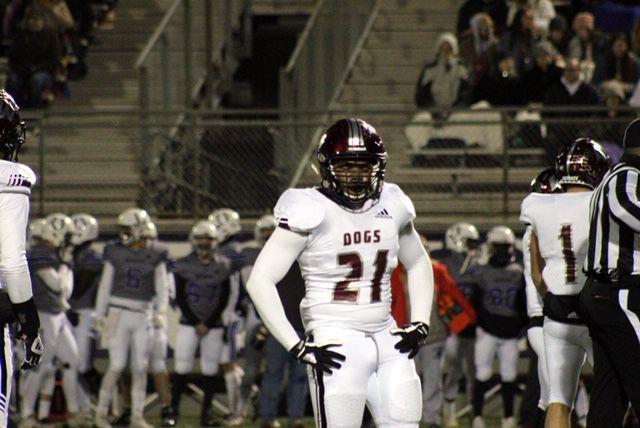 Linebacker nominee: Cade Gibson, Metro Christian
Linebacker nominee: Daymon Levell, Lincoln Christian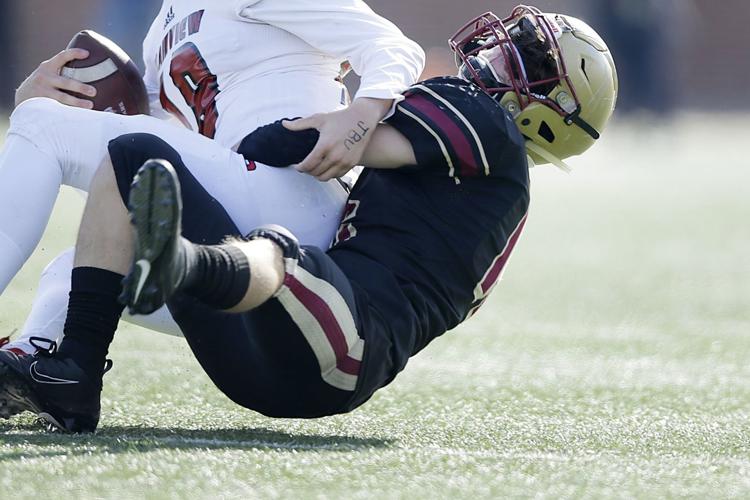 Linebacker nominee: Darryan Moss, Broken Arrow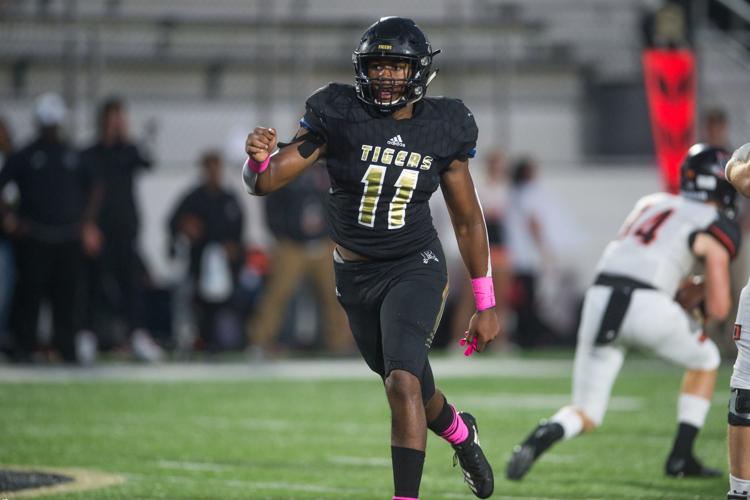 Linebacker nominee: Emaud Triplett, Owasso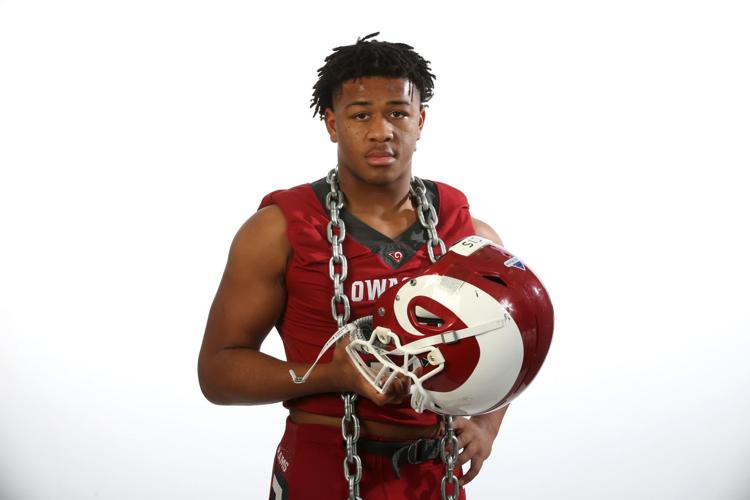 Linebacker nominee: Tyson Ward, Jenks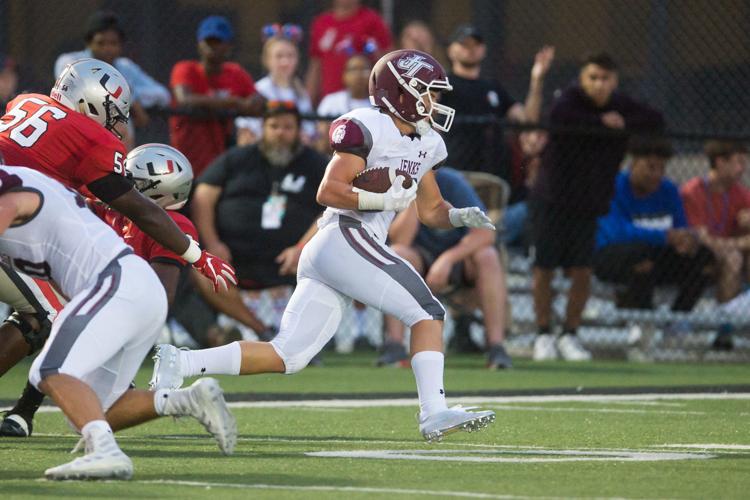 Linebacker nominee: Nick Wedel, Bixby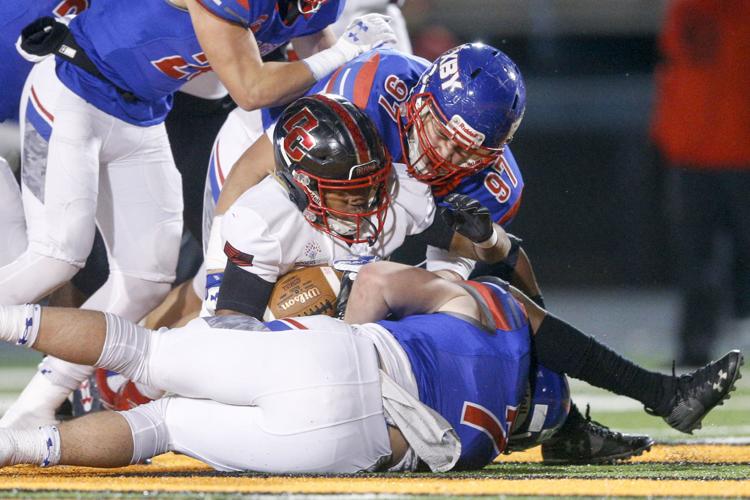 Linebacker nominee: Braeden Winters, Bartlesville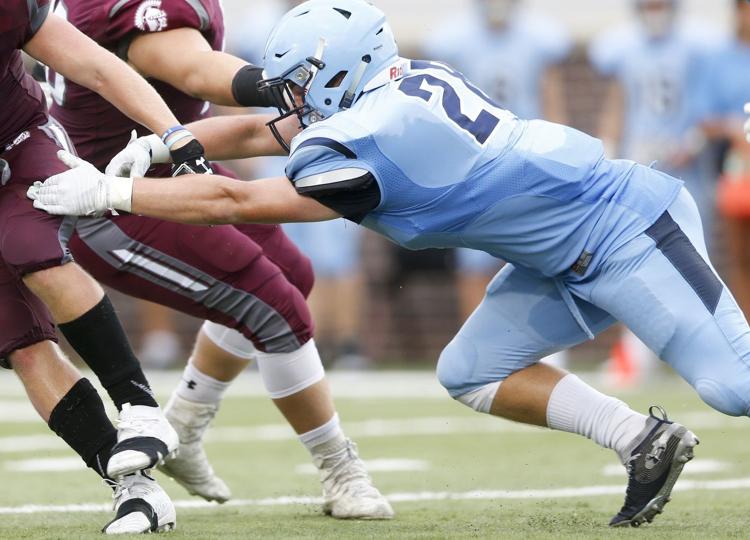 Defensive back nominee: Eli Benham, Sperry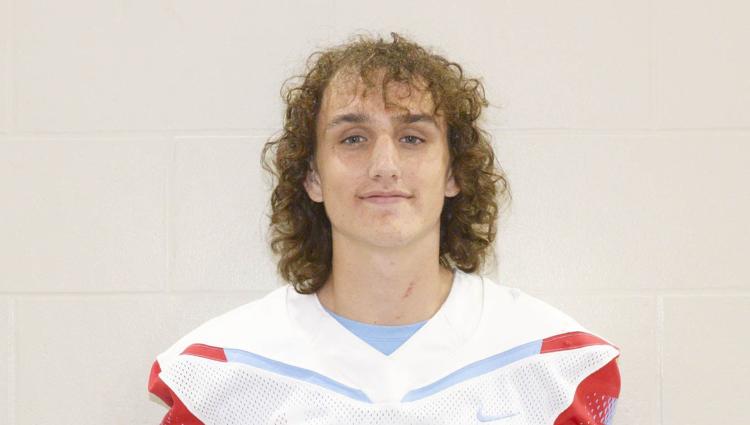 Defensive back nominee: Kendal Daniels, Beggs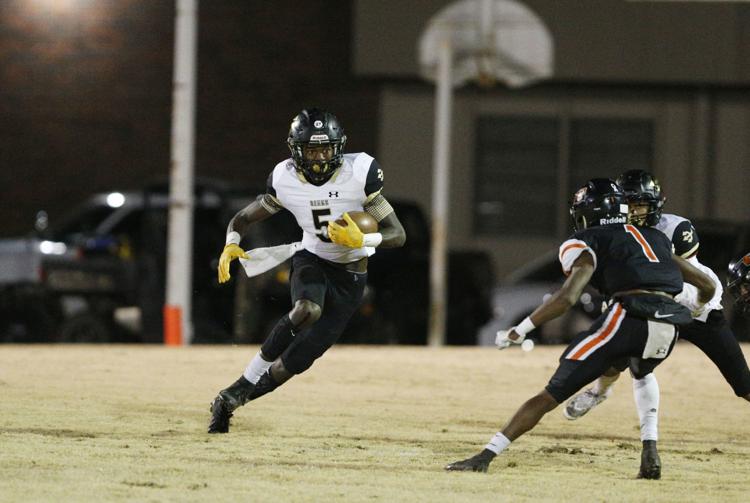 Defensive back nominee: Marc Gouldsby, Holland Hall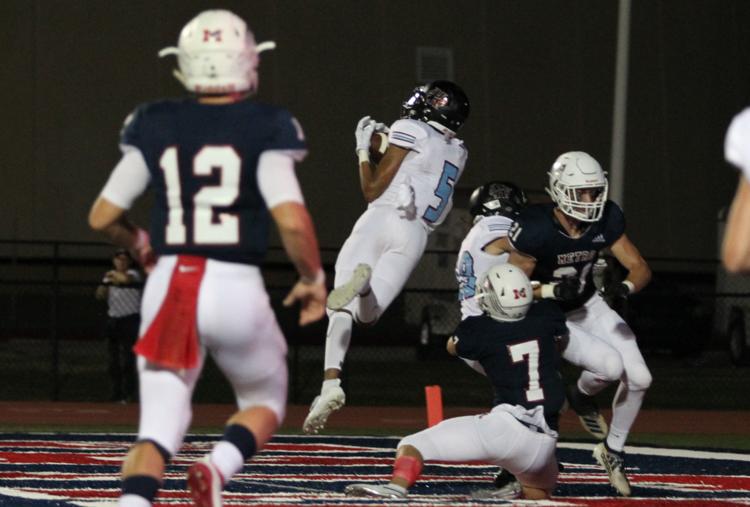 Defensive back nominee: Gage Laney, Owasso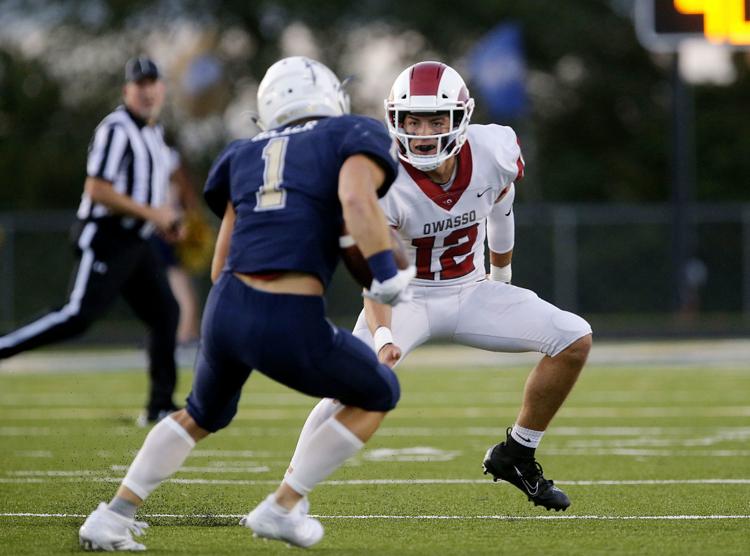 Defensive back nominee: Grant Lohr, Jenks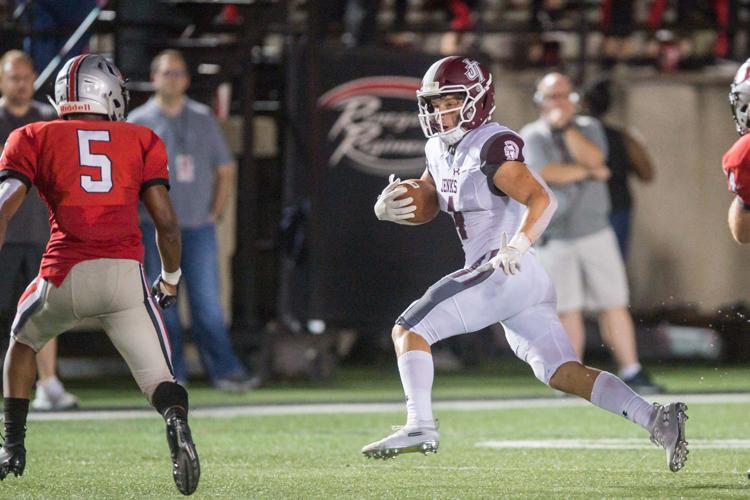 Defensive back nominee: Keuan Parker, Booker T. Washington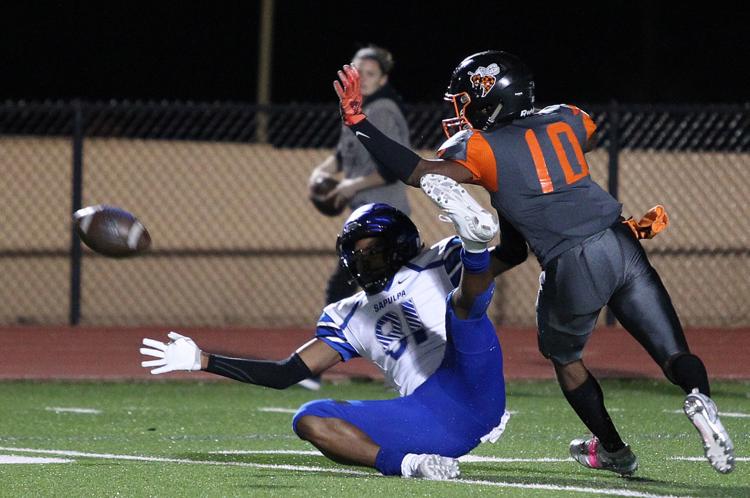 Defensive back nominee: Jayden Patrick, Jenks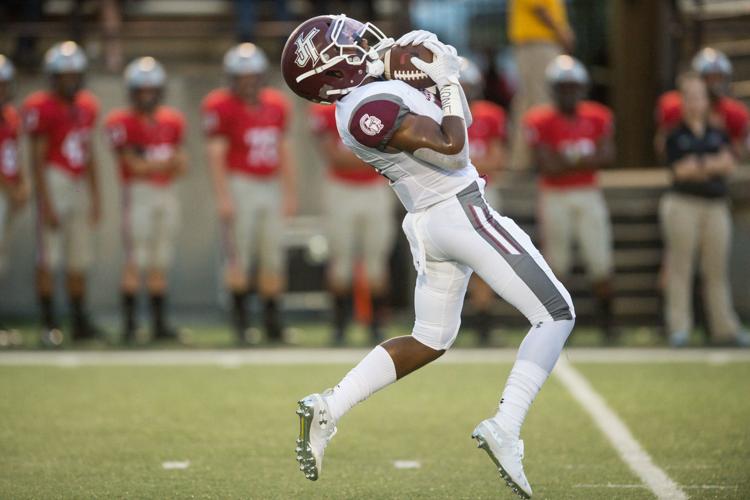 Defensive back nominee: Tevin Williams, Stillwater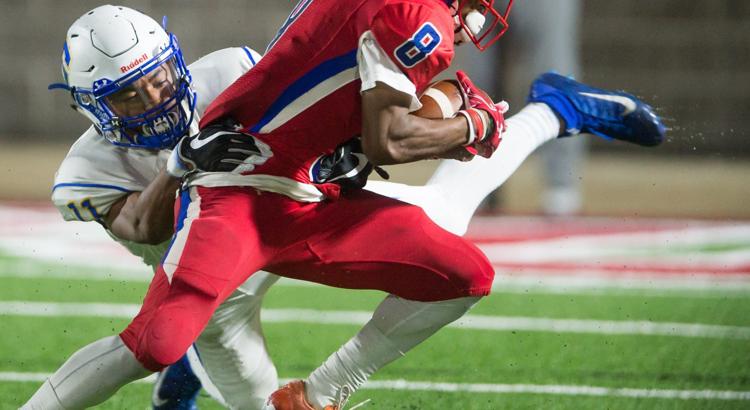 Defensive back nominee: Ty Williams, Muskogee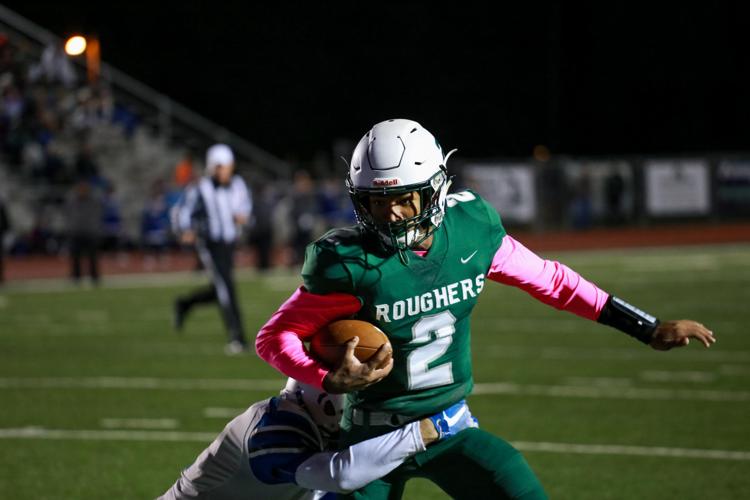 Defensive back nominee: Chance Wilson, Rejoice Christian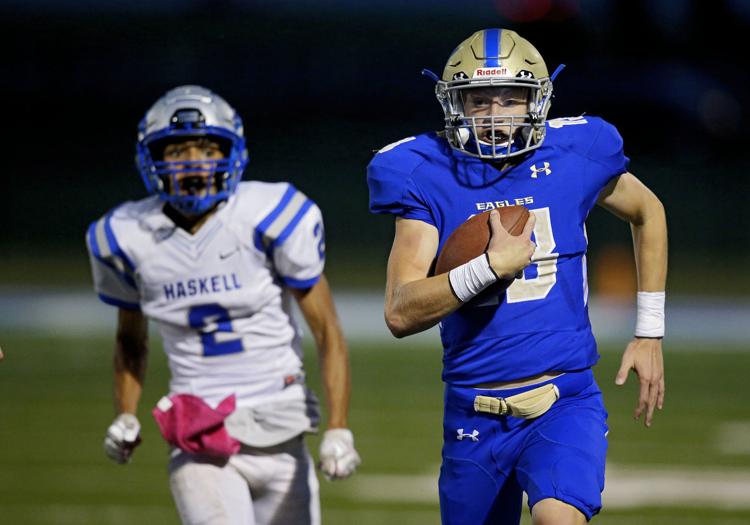 K/ST nominee: Ben Brown, Rejoice Christian
K/ST nominee: Ryan Conner, Claremore
K/ST nominee: Caden Davis, Bartlesville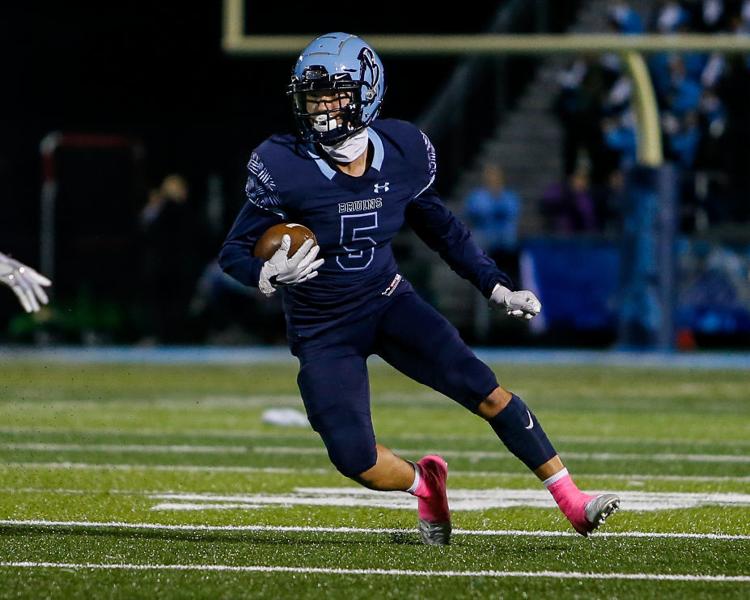 K/ST nominee: Christian Gotcher, Claremore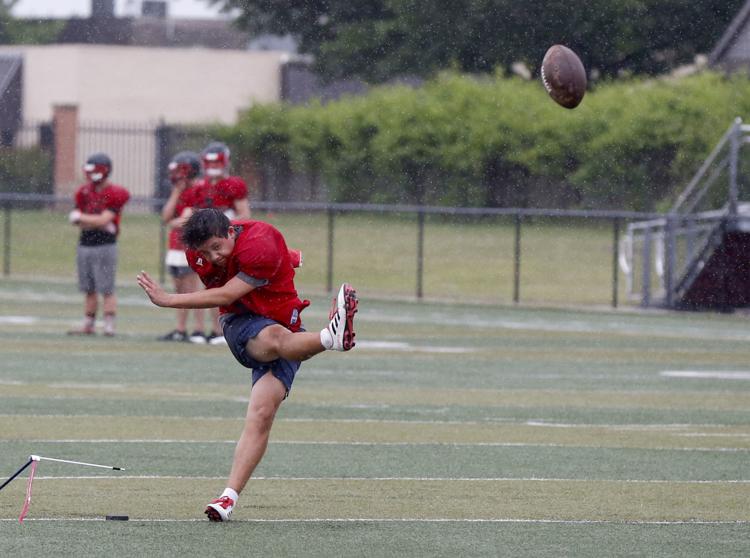 K/ST nominee: Magnus Lepak, Holland Hall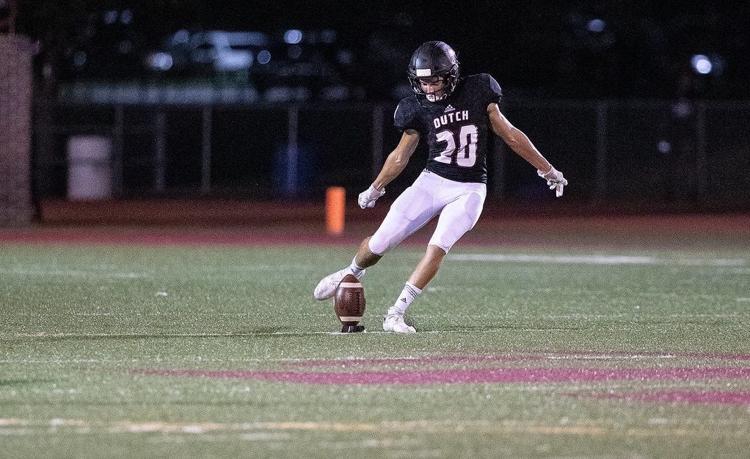 K/ST nominee: Jonah Edwards, Victory Christian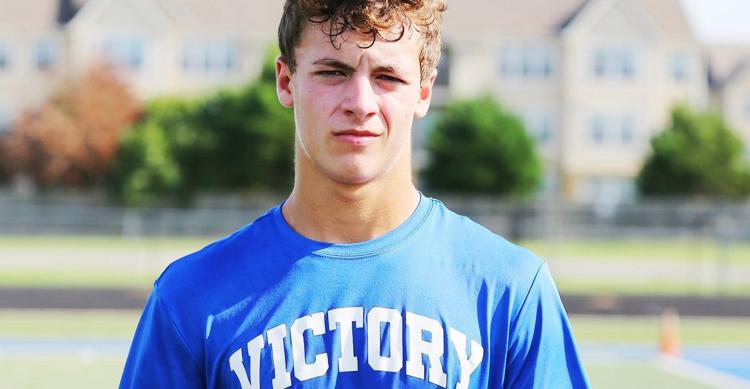 K/ST nominee: Mason Ford, Coweta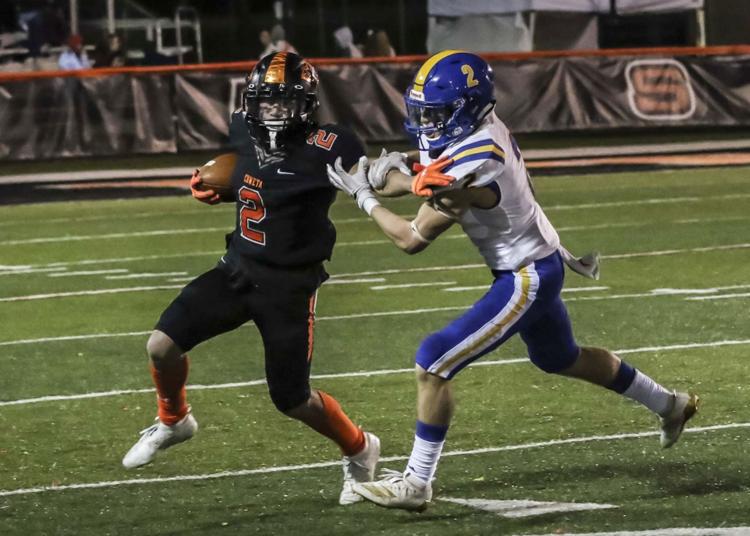 K/ST nominee: Hagen Hood, Owasso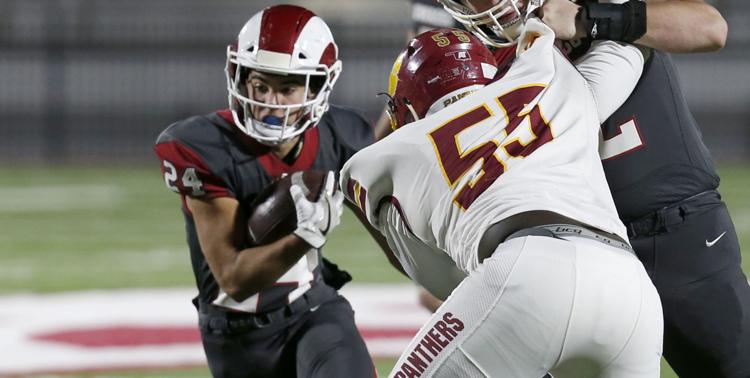 K/ST nominee: Maurion Horn, Broken Arrow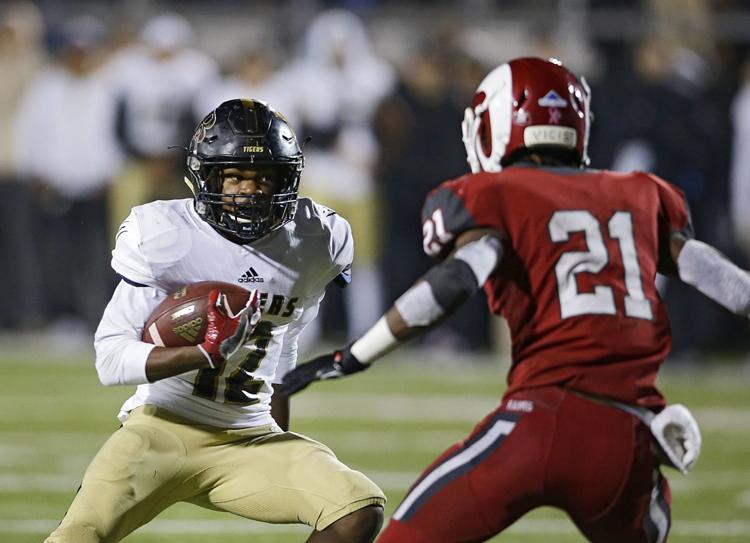 K/ST nominee: Garrett Long, Adair