STILLWATER — The debate on who to throw in the first game started early in the week for Oklahoma State. 
"I knew (pitching coach John Bargfeldt) was going to want to talk, he's a planner, I'm not," coach Kenny Gajewski said. "He said, 'Hey I think I want to go this way' and I said, 'We don't have to make a decision here' and we never talked about it again."
But on Thursday night in the Stillwater NCAA Super Regional opener against Oregon, the Cowgirls broke routine, starting pitcher Lexi Kilfoyl instead of ace Kelly Maxwell.
It paid dividends. Kilfoyl tossed a complete game, retiring the final 17 Oregon batters in order and allowing only one run as the Cowgirls cruised to an 8-1 victory against the Ducks.
OSU (45-14) moved within one win of a return trip to the Women's College World Series.
"The story of the day is obviously Lexi," Gajewski said. "Finishing with 17 in a row is just crazy against a really good team. A team that can run and do some great stuff and just really impressed."
But Kilfoyl's start didn't begin smoothly. The senior right-handed pitcher allowed three hits in the first two innings, including Oregon scoring the opening run with an RBI single from Alyssa Daniell that dribbled into the outfield. 
Kilfoyl worked out of it, recording a strikeout and catching a popout and made Daniell the last UO batter to reach base.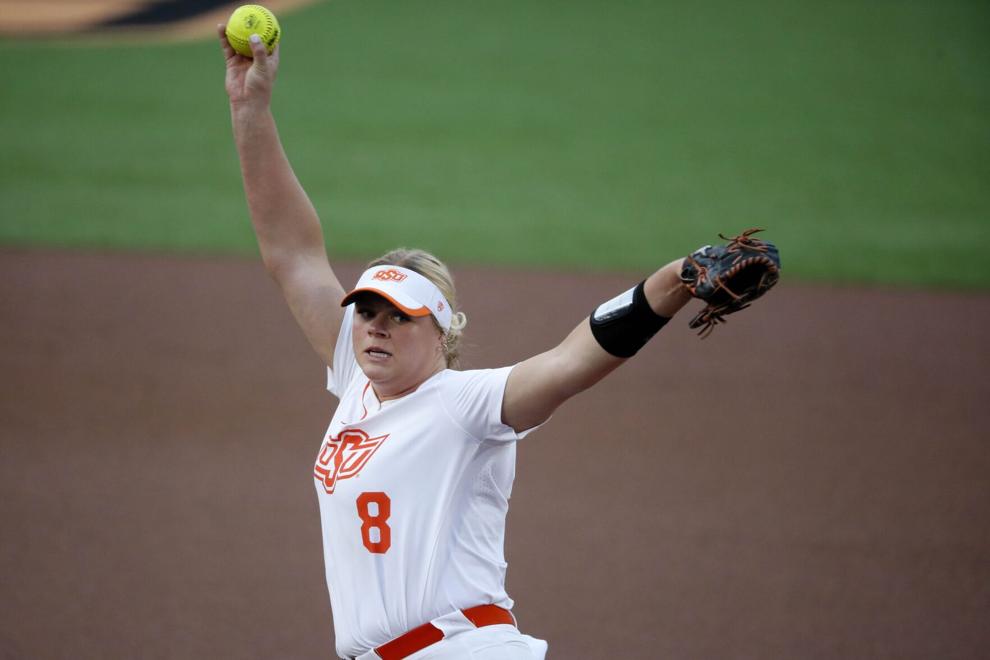 "I felt good from the start," Kilfoyl said. "I was sweating a bunch in that bullpen, but being a Florida girl, I'm used to that. But I came out and I just trusted my drop ball and they were putting it in play, right to our players."
Kilfoyl, a pitcher built more on forcing groundouts than strikeouts, relied on the defense around her to assist in keeping the Oregon (38-16) batters off the bags.
"She throws hard and low," said UO second baseman Allee Bunker. "We hadn't seen her this year, so I think it was good to see her."
Outfielder Tallen Edwards made an impressive catch in the first inning. Shortstop Kiley Naomi recorded a few defensive stops. Second baseman Rachel Becker's diving catch in the seventh helped.
"(Kilfoyl) has been as dominant as anyone we've had this year," Gajewski said. "We have just not played well behind her. Many times. I came to the ballpark today and I felt like I've got a No. 1 going today. And I'll feel like that tomorrow as well."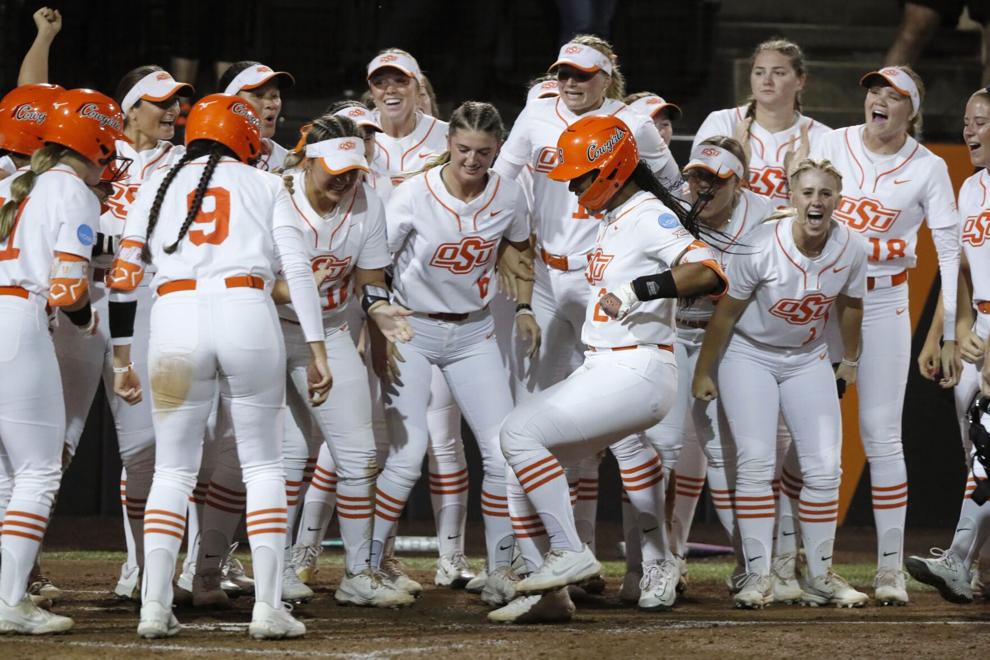 The Cowgirls' offense would eventually reciprocate the outing from their pitcher. A three-run fourth inning was ignited by Naomi hitting a solo home run, her second of the postseason. Prior to that, the Cowgirls managed only two hits in the game.
"We just couldn't get timed up well," Gajewski said. "I just reminded them all, pick a speed and go. Just let it go. That's what happened."
In the fifth, designated player Morgyn Wynne punctuated the scoring with a three-run homer with two outs and an 0-2 count.
"I didn't actually feel any pressure," Wynne said. "I just knew that if it was around the zone, I've got to swing, got to battle."
OKLAHOMA STATE 8, OREGON 1
Scott, Breedlove (4) and McGowan. Kilfoyl and Tuck. HR: OSU, Naomi (12), Wynne (10). W: Kilfoyl (15-5). L: Scott (13-7). T: 2:25. A: 1,346.
---
The new Tulsa World app offers personalized features. Download it today.