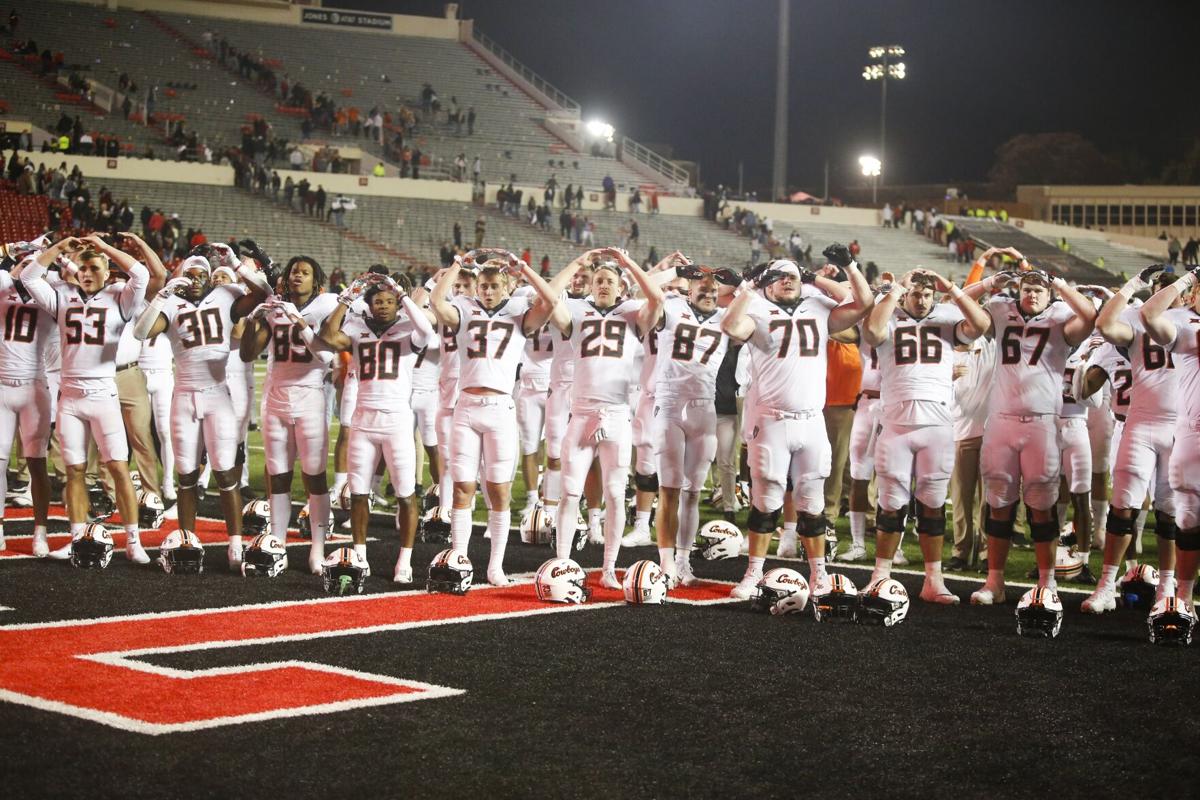 Oklahoma State has gained the College Football Playoff selection committee's notice as a defensive juggernaut.
The Cowboys moved up two spots to No. 7 in the latest CFP Top 25 rankings released on Tuesday night. Oklahoma advanced three rungs to No. 10 to set up a Top 10 Bedlam matchup on Saturday.
CFP selection committee member Gary Barta was asked a few questions about the Cowboys.
Is there a preference that OSU is skewed more toward a defensive team, especially after last weekend's 23-0 win at Texas Tech?
"Every team's a little bit different in their style, and the committee watches every team and starts to recognize their style," Barta said. "I'm not saying this to be a smart aleck, but it you win 23-0 and you don't let the other team score, you're going to win. Defense wins championships and all those things.
"The challenge is can that defense hold up against a dynamic offense, a much more dynamic offense? If they end up continuing to win by playing great defense, the committee will recognize that and rank them accordingly.
"Their offense hasn't reached some of the levels of some of the offense because if you are a complete team, you have both sides of the ball. They've earned the right to be No. 7 because they're only giving up about 13 points a game in conference play. And they are a terrific team. We'll just see how the rest of the way out how it plays."
The Cowboys have already clinched a spot in the Big 12 title game. OU has to win on Saturday or get a Texas Tech victory over Baylor to move to the conference championship game.
Baylor is ranked No. 8, which gives the Big 12 three teams inside the Top 10.
The top six consists of Georgia, Ohio State, Alabama, Cincinnati, Michigan and Notre Dame.
There will be two more Top 25 rankings released by the selection committee — Nov. 30 and on Dec. 5, which is one day after all of the conference championship games.
Did Oklahoma help itself with the Iowa State win? The Sooners had to hold on for the 28-21 triumph over the visiting Cyclones.
"Oklahoma only has one loss. You've heard us talk previously about the strength of their schedule not being as difficult as some of the others," Barta said. "The Iowa State win was a heck of a football game, first of all. The fact that they were able to hang on and win that game, the committee considered that. Their only loss is to a really good Baylor team.
"There's never a discussion of separation right now at 7, 8, 9 and 10. And when this week occurs, obviously Oklahoma State and Oklahoma play each other and that piece of information will be important to add to the conversation."
There could be plenty of movement after the schools play their regular-season finales and the Big 12 Championship game, but Barta refused to look ahead per CFP rules.
"I'm not going to project forward other than to say that we get to see some good football ahead," Barta said.
See every Bedlam score since the rivalry began in 1904
Nov. 21, 2020: No. 18 Oklahoma 41, No. 14 Oklahoma State 13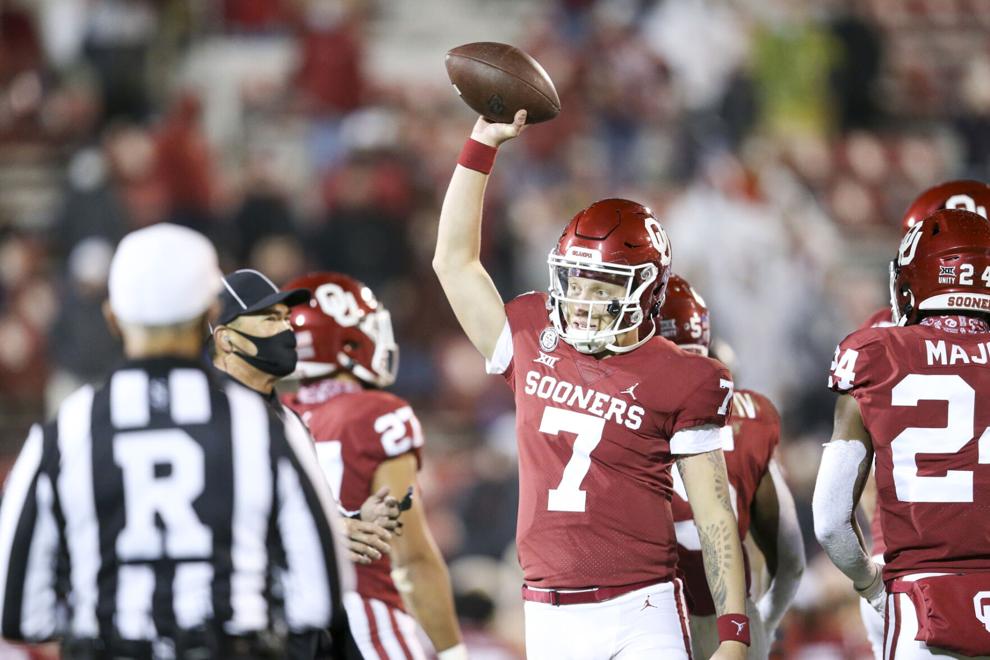 Nov. 30, 2019: No. 7 Oklahoma 34, No. 21 Oklahoma State 16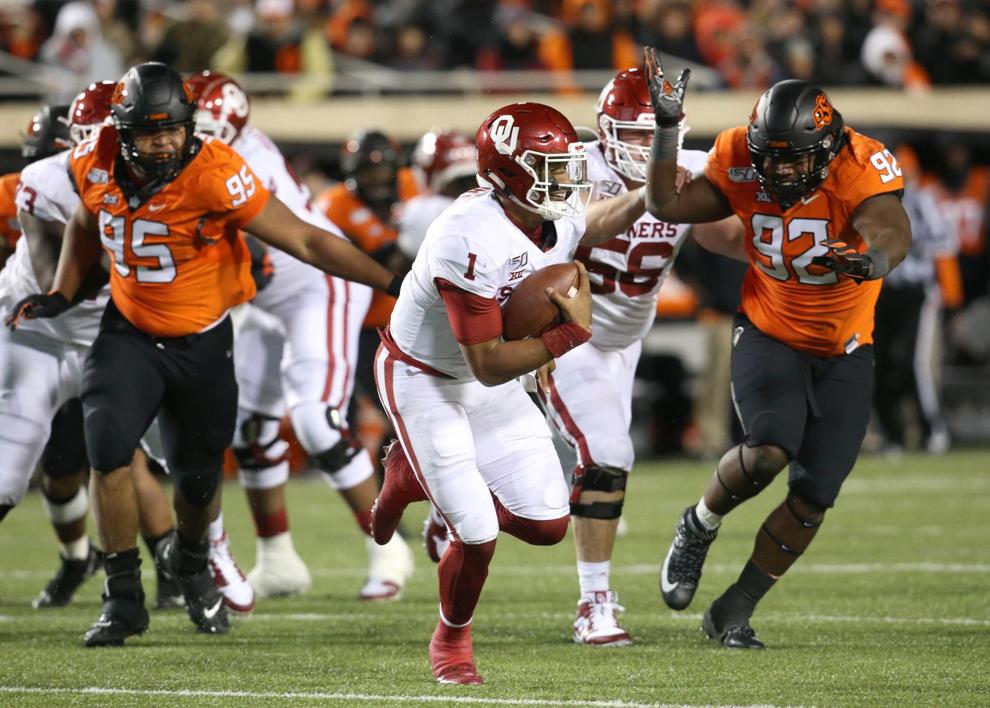 Nov. 10, 2018: No. 6 Oklahoma 48, Oklahoma State 48-47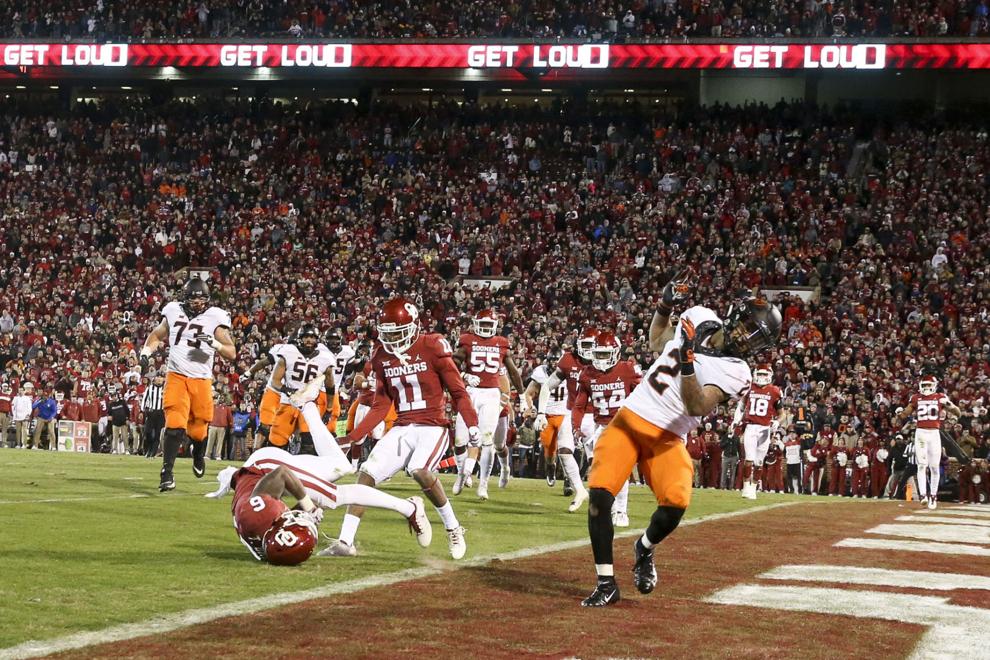 Nov. 4, 2017: No. 5 Oklahoma 62, No. 11 Oklahoma State 52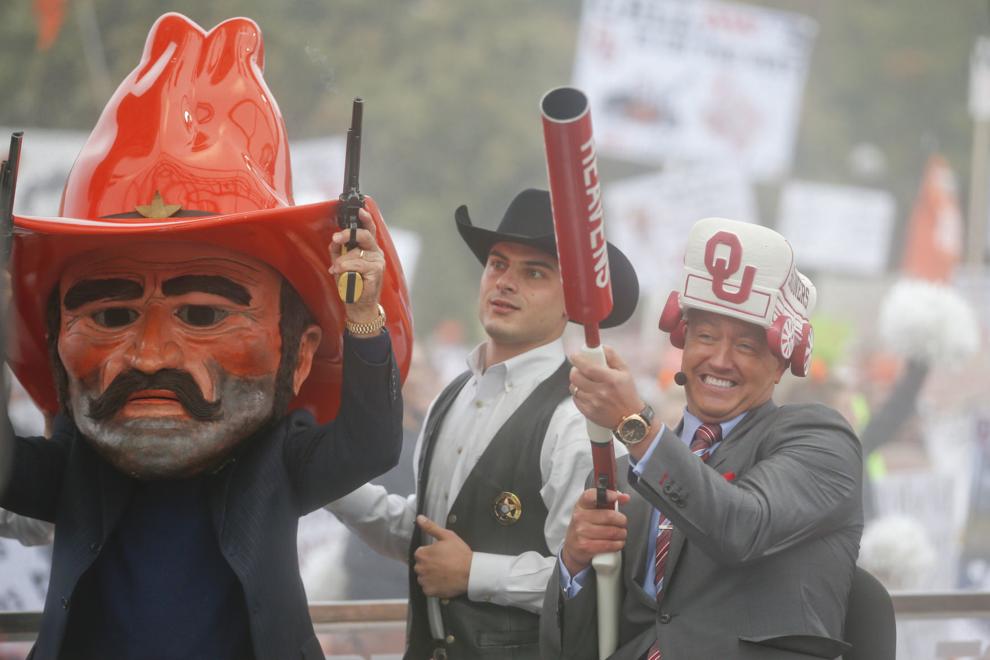 Dec. 3, 2016: No. 5 Oklahoma 38, No. 11 Oklahoma State 20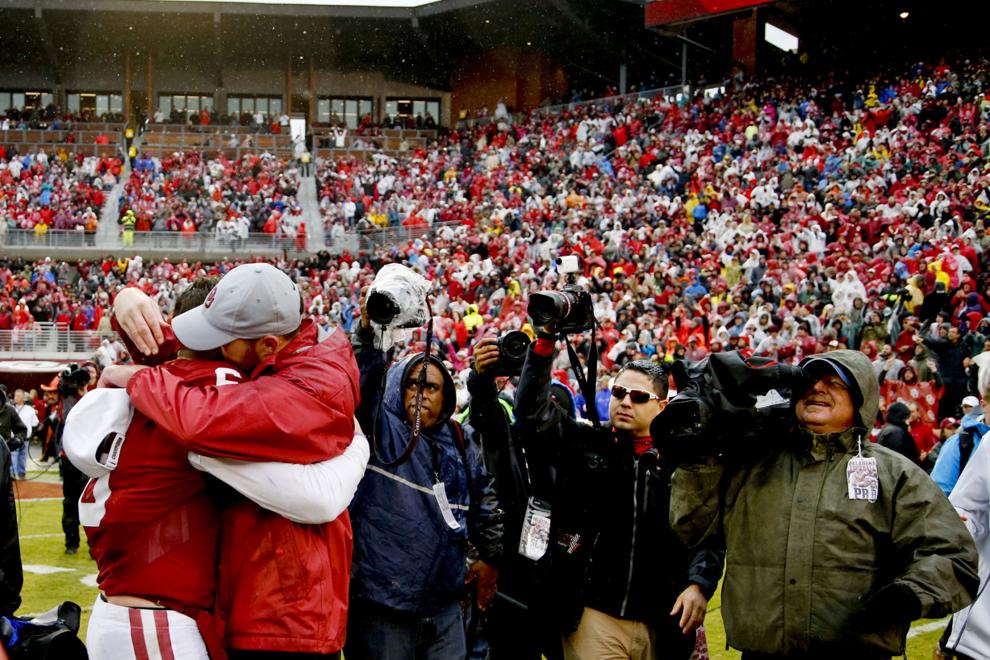 Nov. 28, 2015: No. 3 Oklahoma 58, No. 11 Oklahoma State 23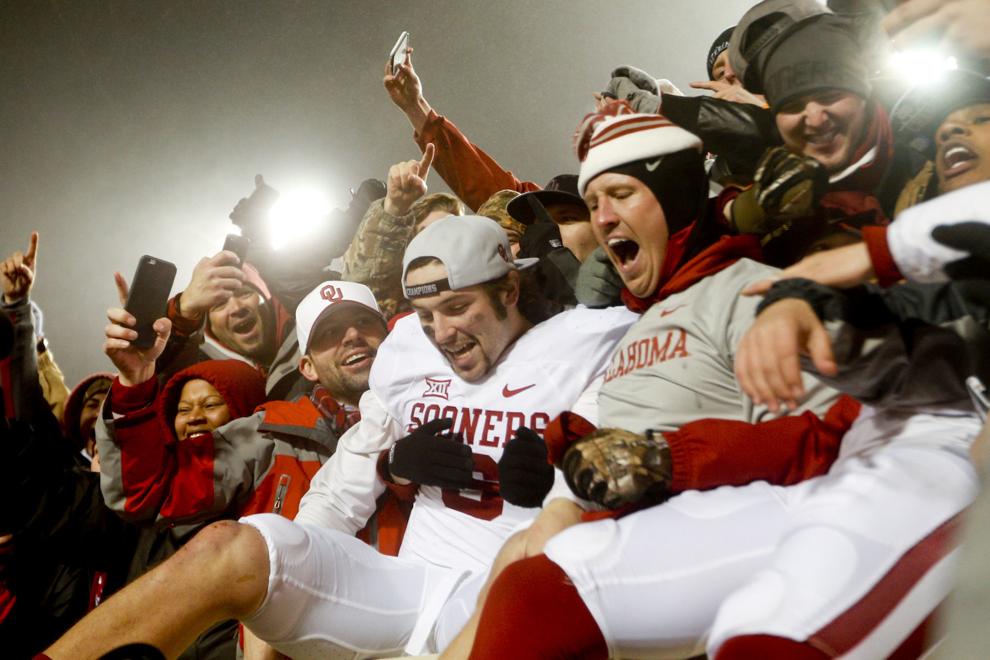 Dec. 6, 2014: Oklahoma State 38, No. 18 Oklahoma 35 (OT)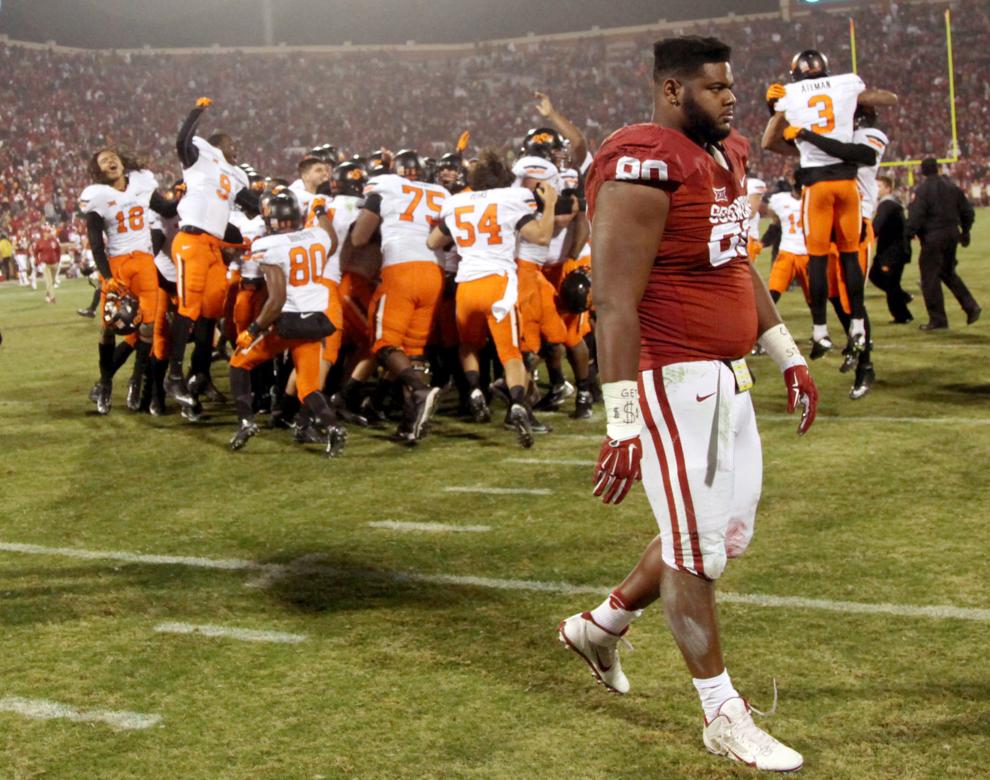 Dec. 7, 2013: No. 17 Oklahoma 33, No. 6 Oklahoma State 24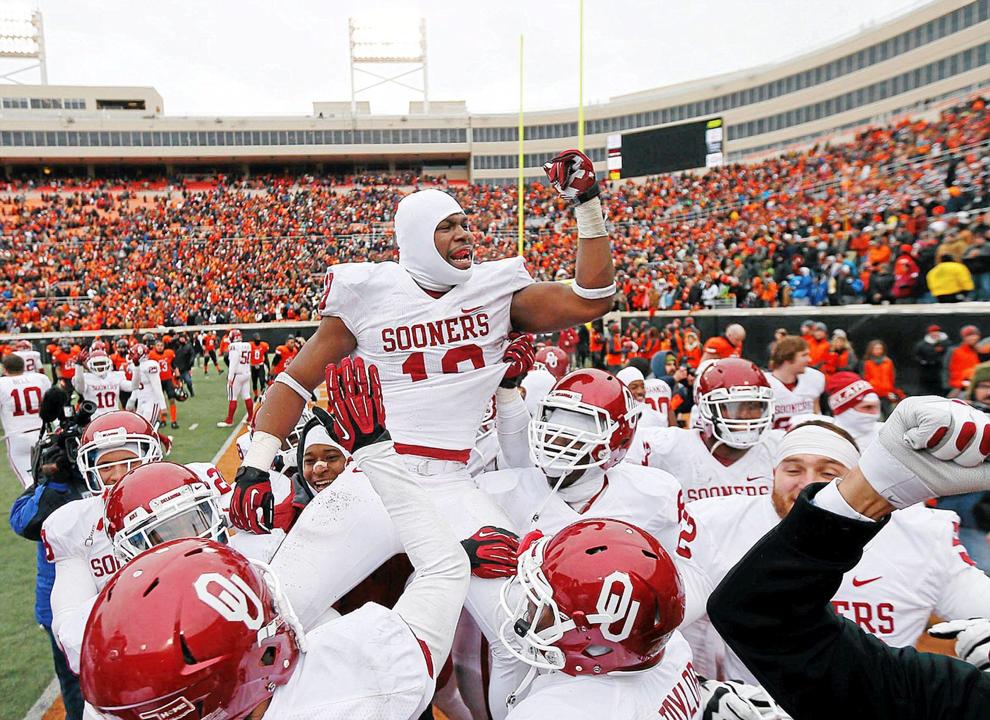 Nov. 24, 2012: No. 13 Oklahoma 51, No. 21 Oklahoma State 48 (OT)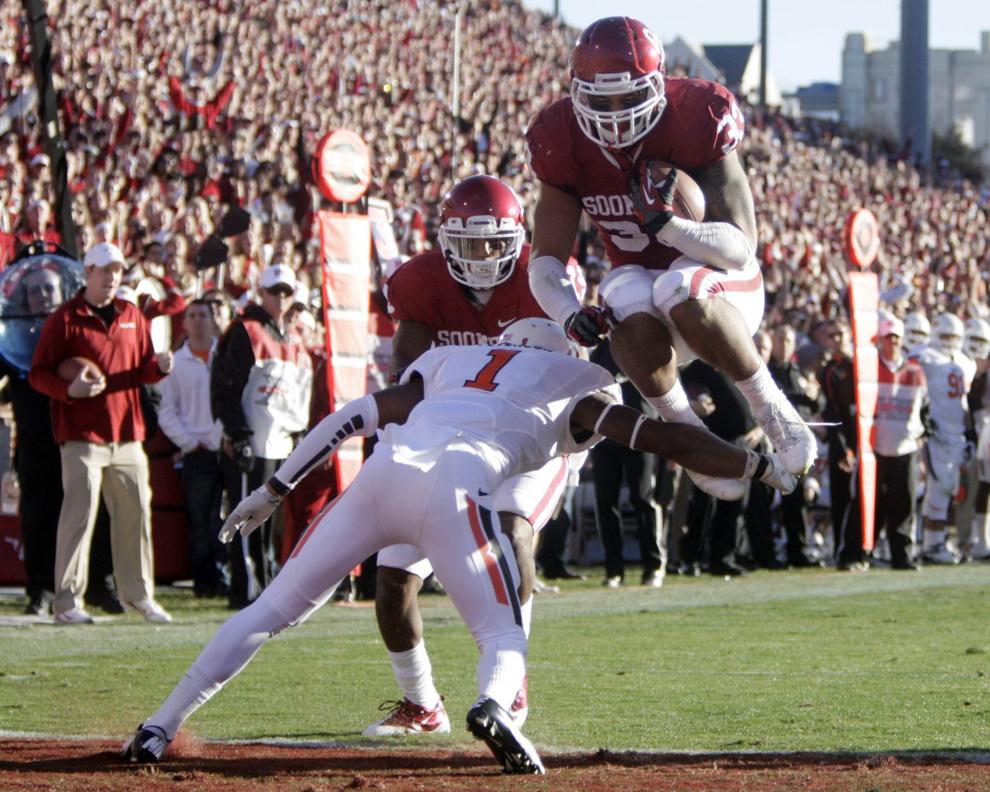 Dec. 3, 2011: No. 3 Oklahoma State 44, No. 10 Oklahoma 10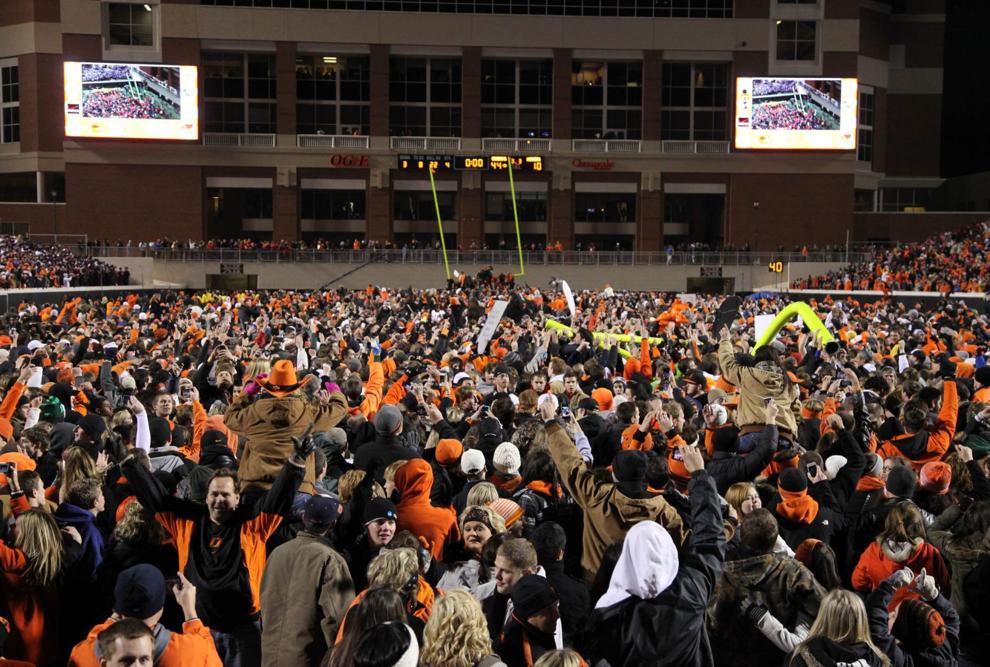 Nov. 27, 2010: No. 14 Oklahoma 47, No. 10 Oklahoma State 41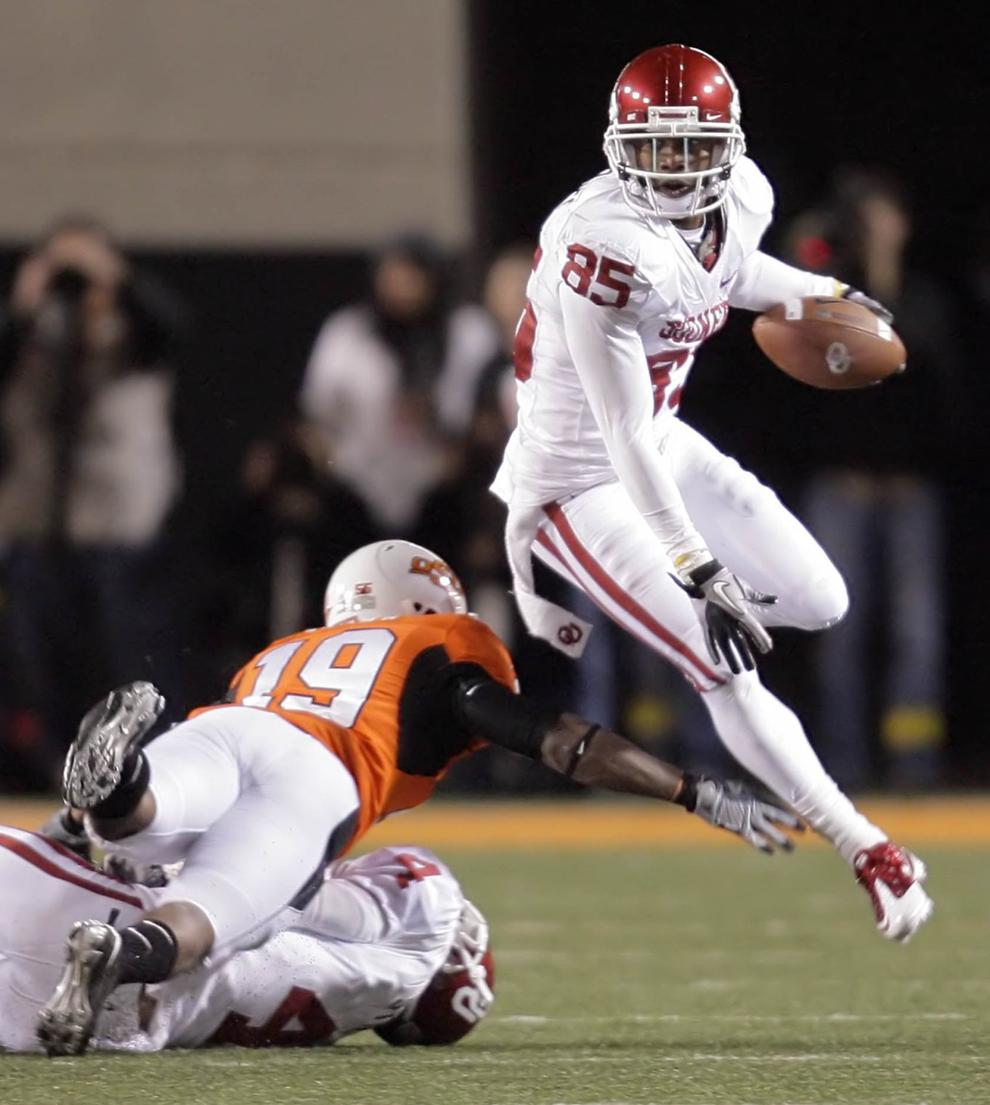 Nov. 28, 2009: Oklahoma 27, No. 12 Oklahoma State 0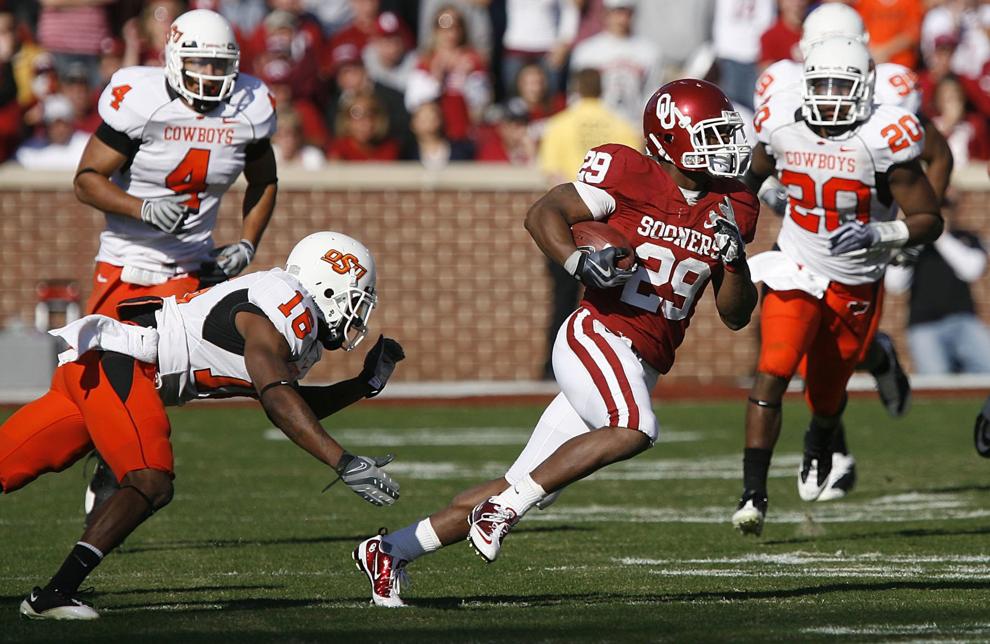 Nov. 29, 2008: No. 3 Oklahoma 61, No. 11 Oklahoma State 41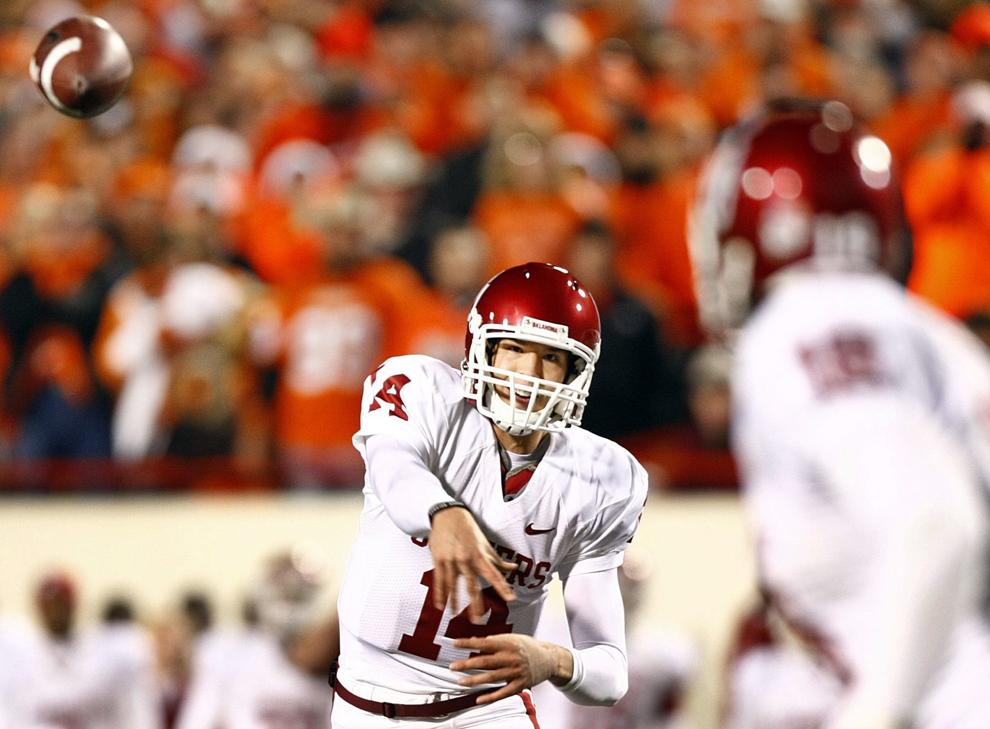 Nov. 24, 2007: No. 10 Oklahoma 49, Oklahoma State 17
Nov. 25, 2006: No. 13 Oklahoma 27, Oklahoma State 21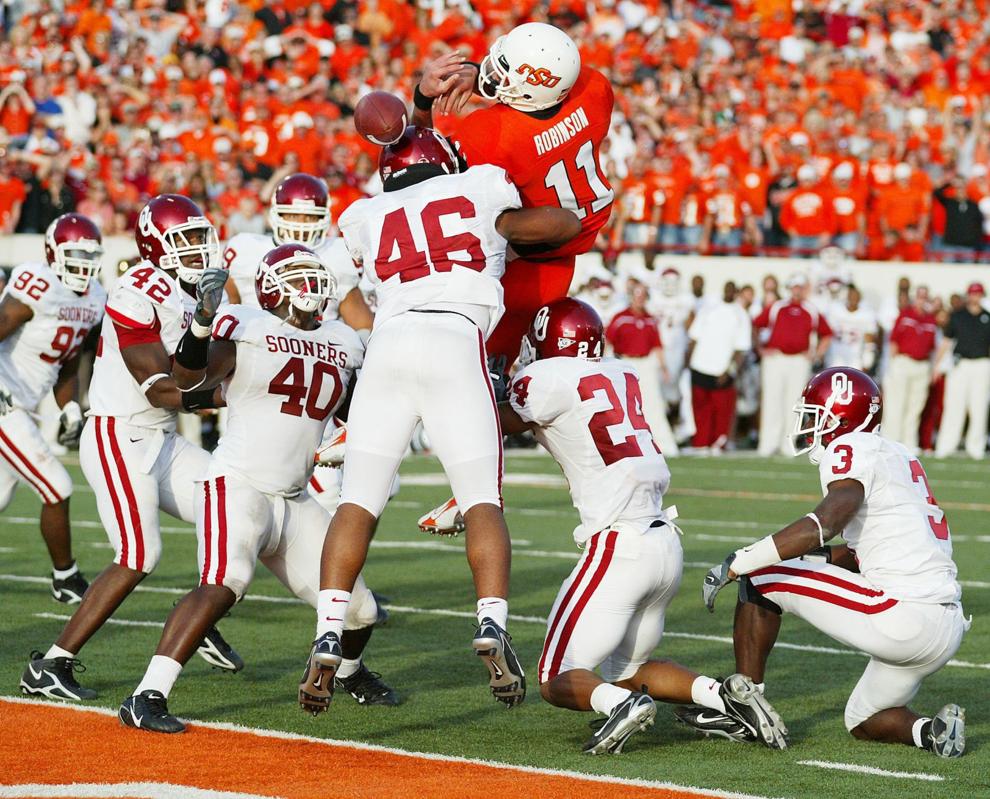 Nov. 26, 2005: Oklahoma 42, Oklahoma State 14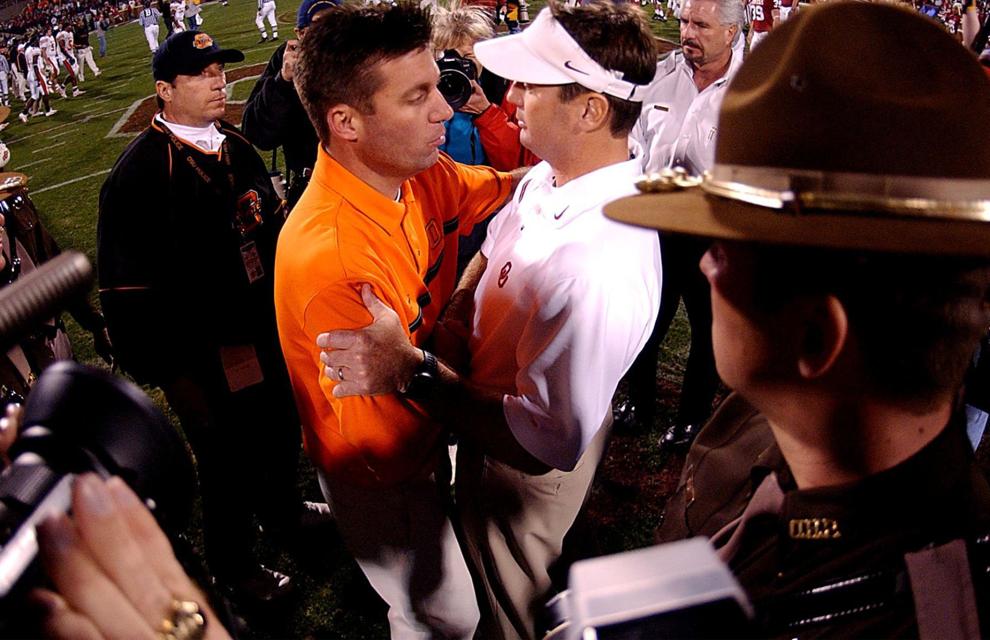 Oct. 30, 2004: No. 2 Oklahoma 38, No. 20 Oklahoma State 35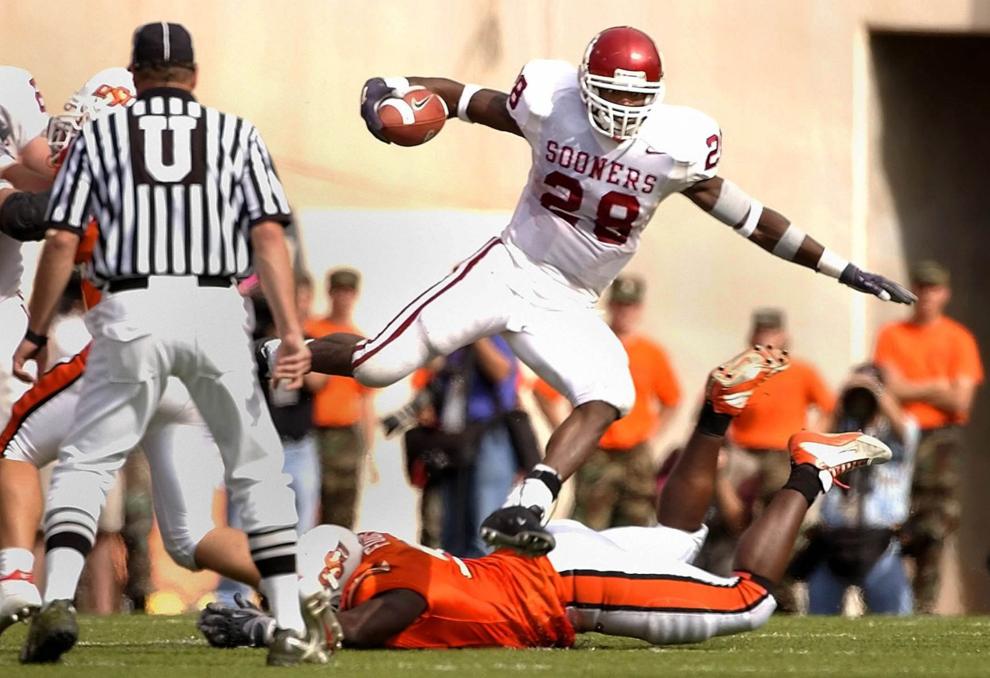 Nov. 1, 2003: No. 1 Oklahoma 52, No. 14 Oklahoma State 9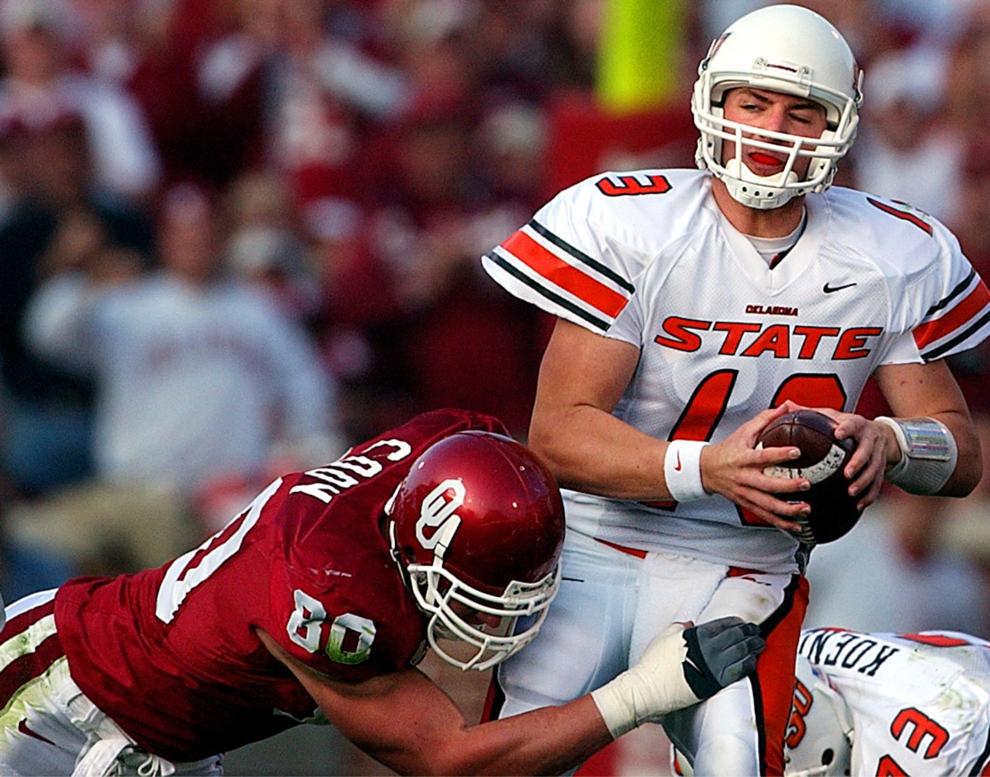 Nov. 30, 2002: Oklahoma State 38, No. 3 Oklahoma 28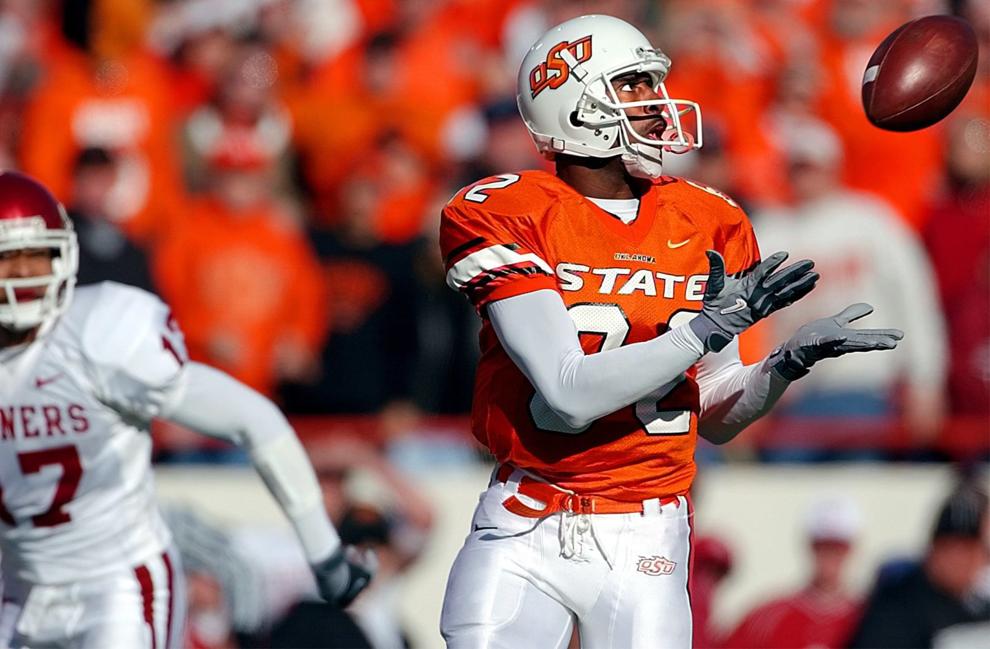 Nov. 24, 2001: Oklahoma State 16, No. 4 Oklahoma 13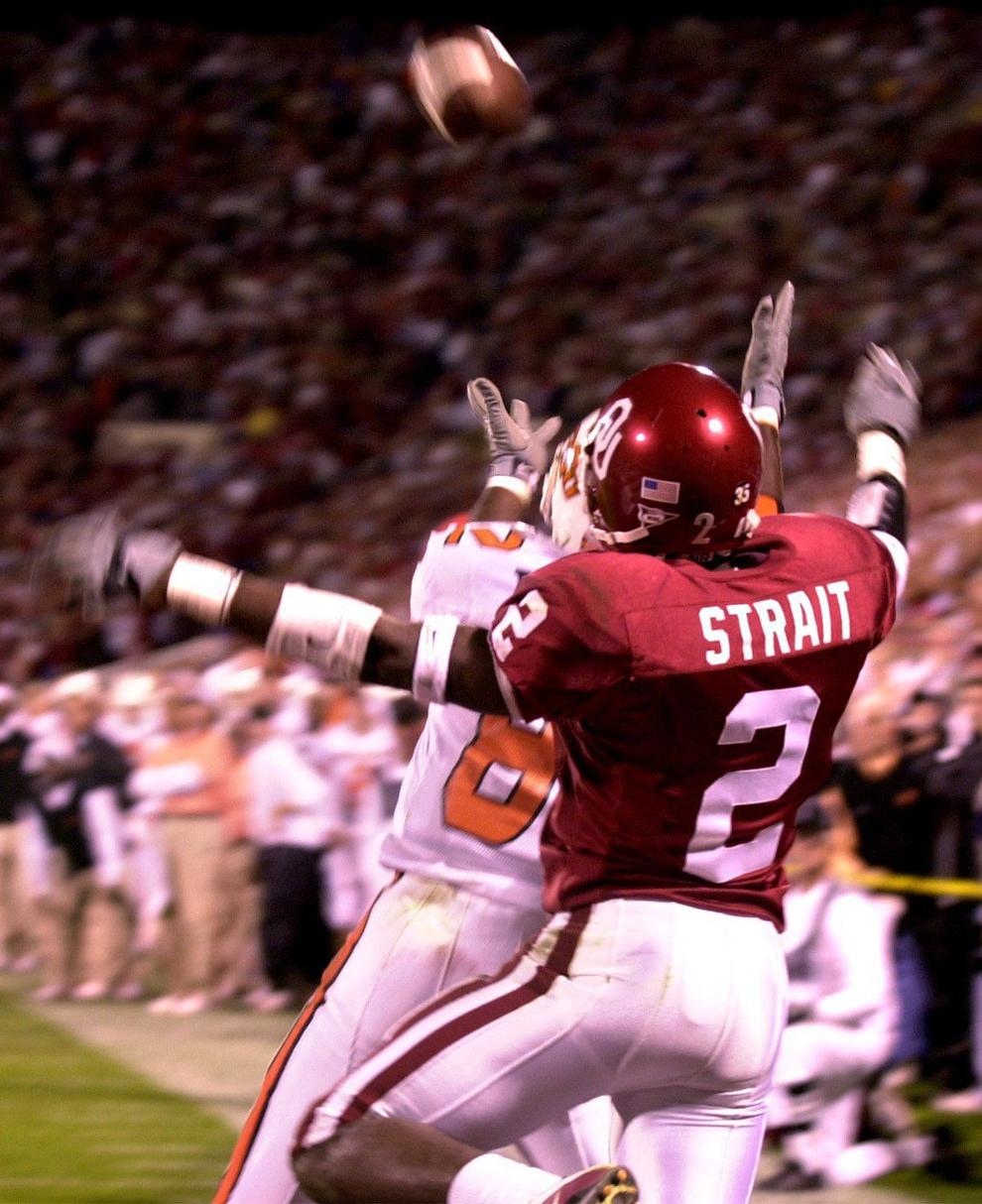 Nov. 25, 2000: No. 1 Oklahoma 12, Oklahoma State 7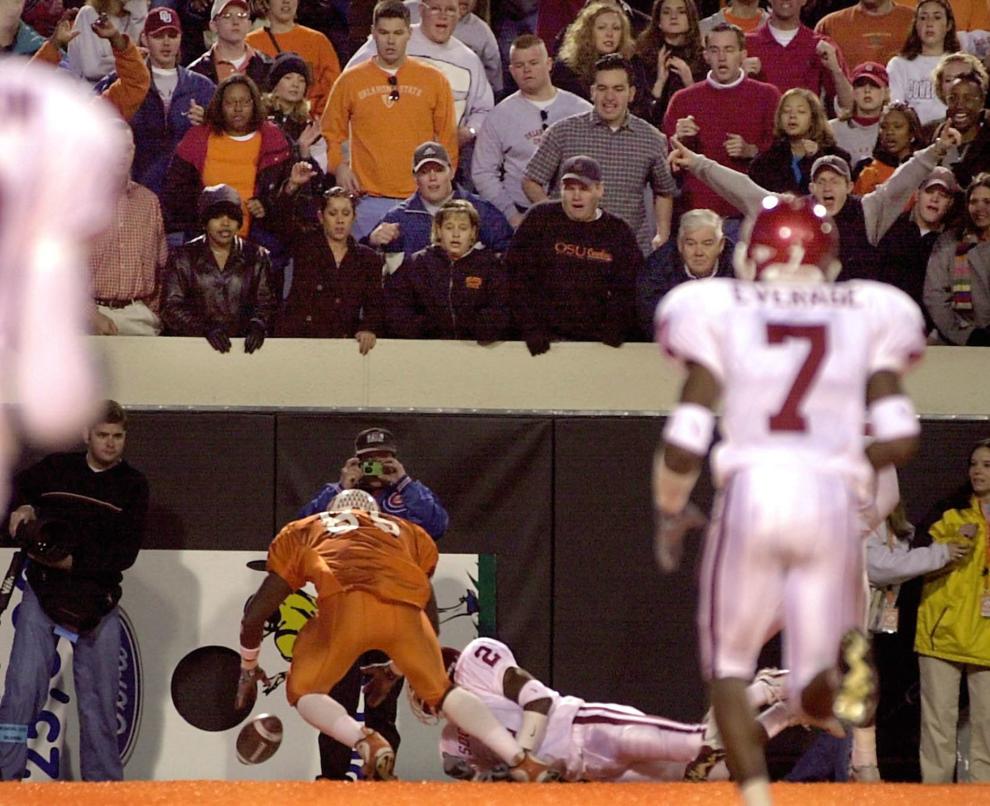 Nov. 27, 1999: Oklahoma 44, Oklahoma State 7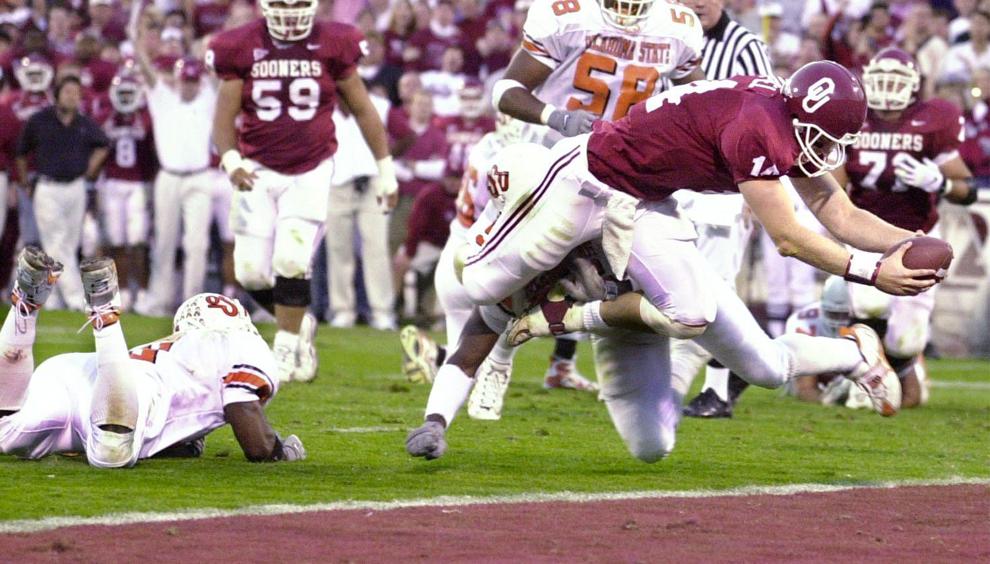 Oct. 24, 1998: Oklahoma State 41, Oklahoma 26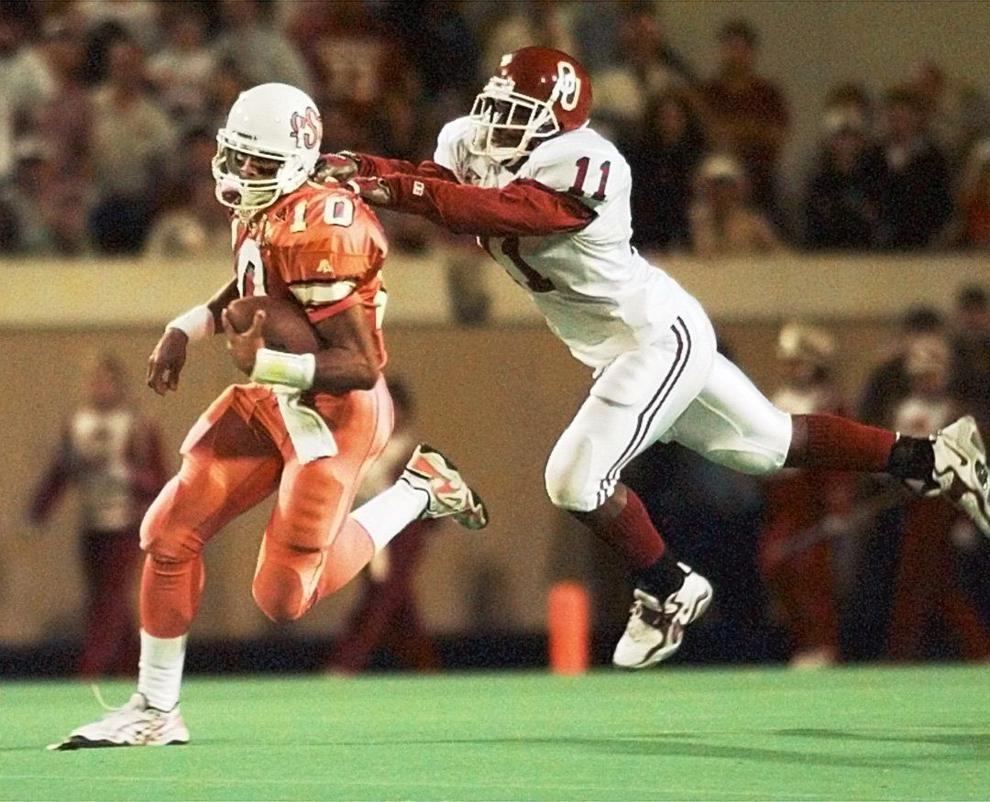 Nov. 8, 1997: No. 25 Oklahoma State 30, Oklahoma 7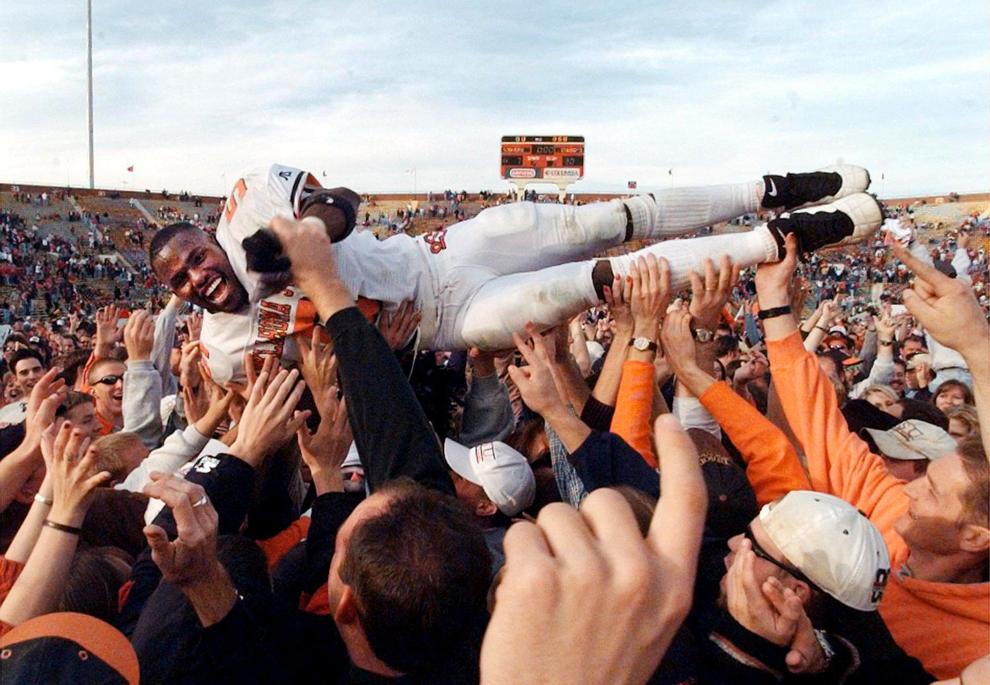 Nov. 8, 1996: Oklahoma 27, Oklahoma State 17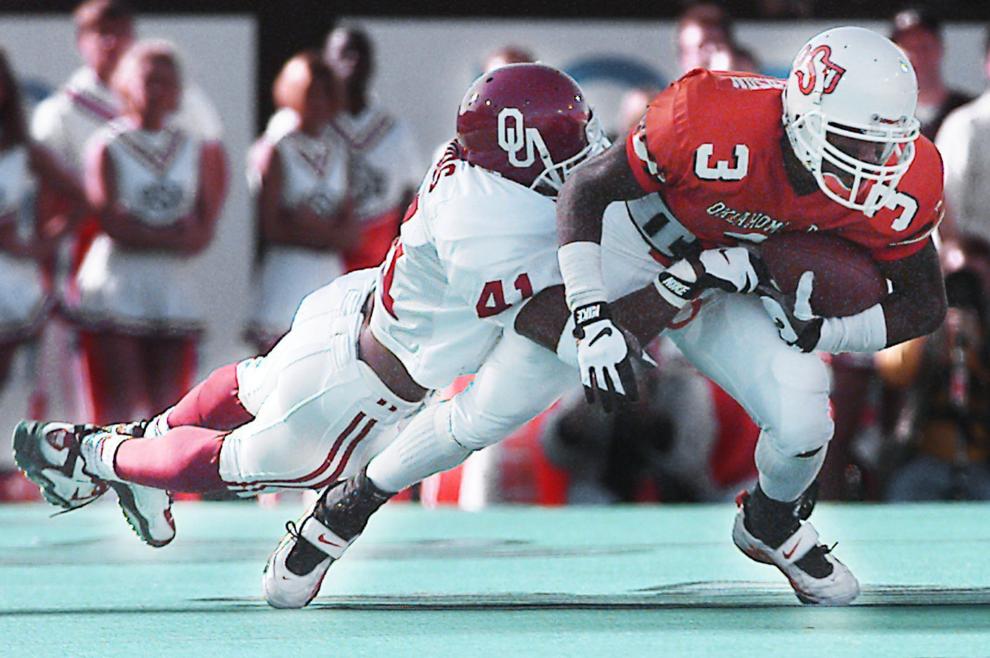 Nov. 11, 1995: Oklahoma State 12, Oklahoma 0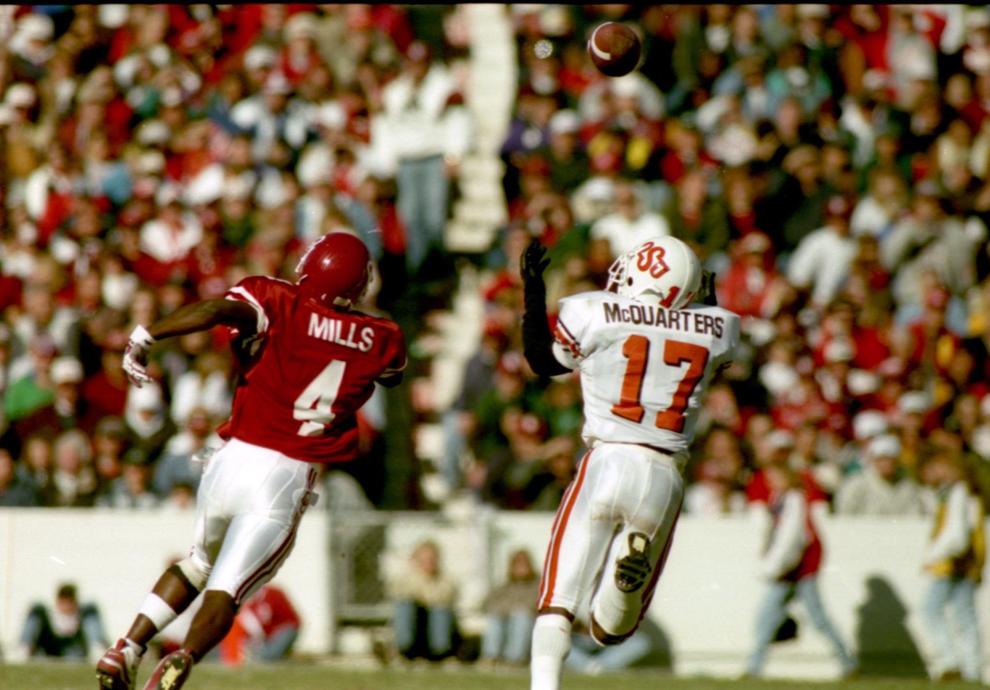 Nov. 12, 1994: Oklahoma 33, Oklahoma State 14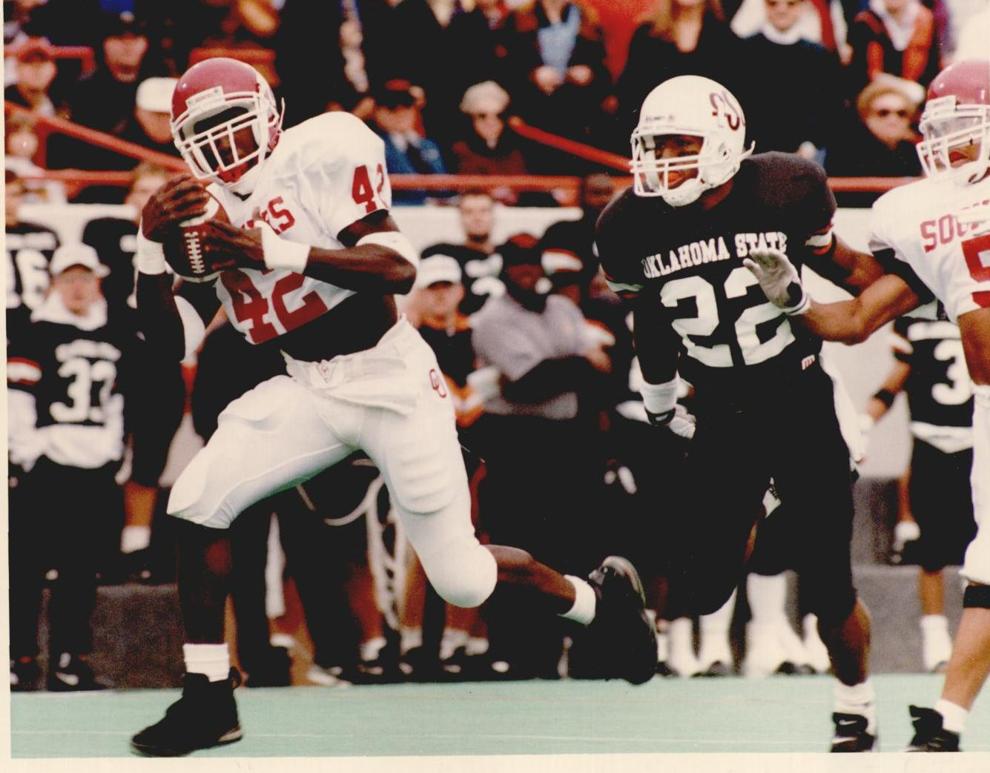 Nov. 13, 1993: No. 17 Oklahoma 31, Oklahoma 0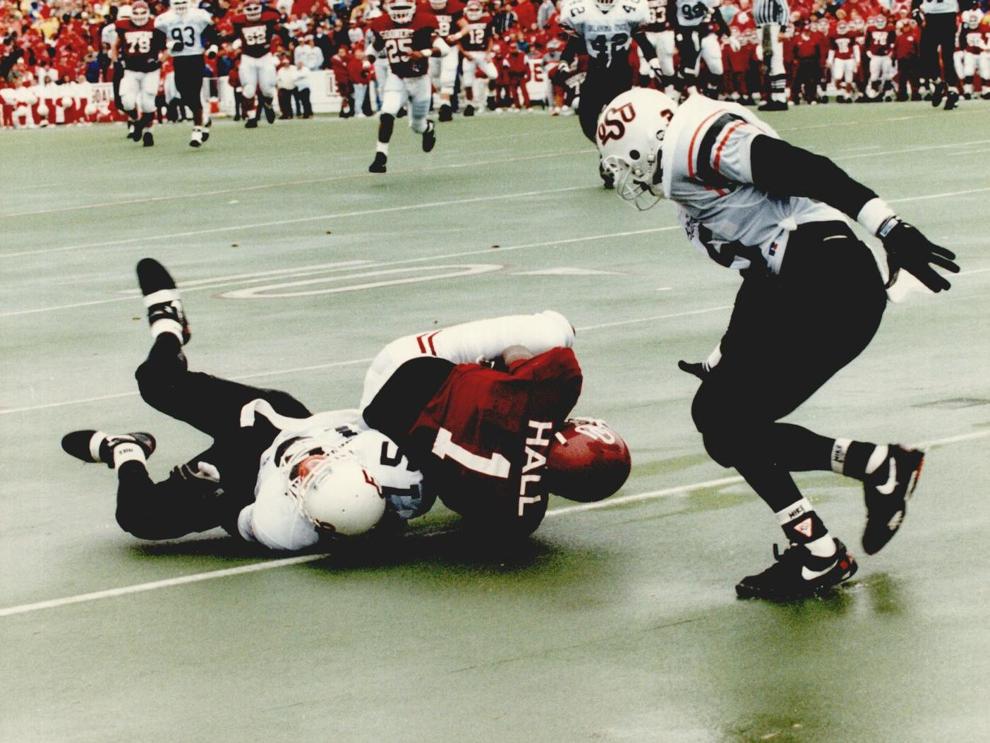 Nov. 14, 1992: Oklahoma 15, Oklahoma State 15
Nov. 16, 1991: No. 18 Oklahoma 21, Oklahoma State 6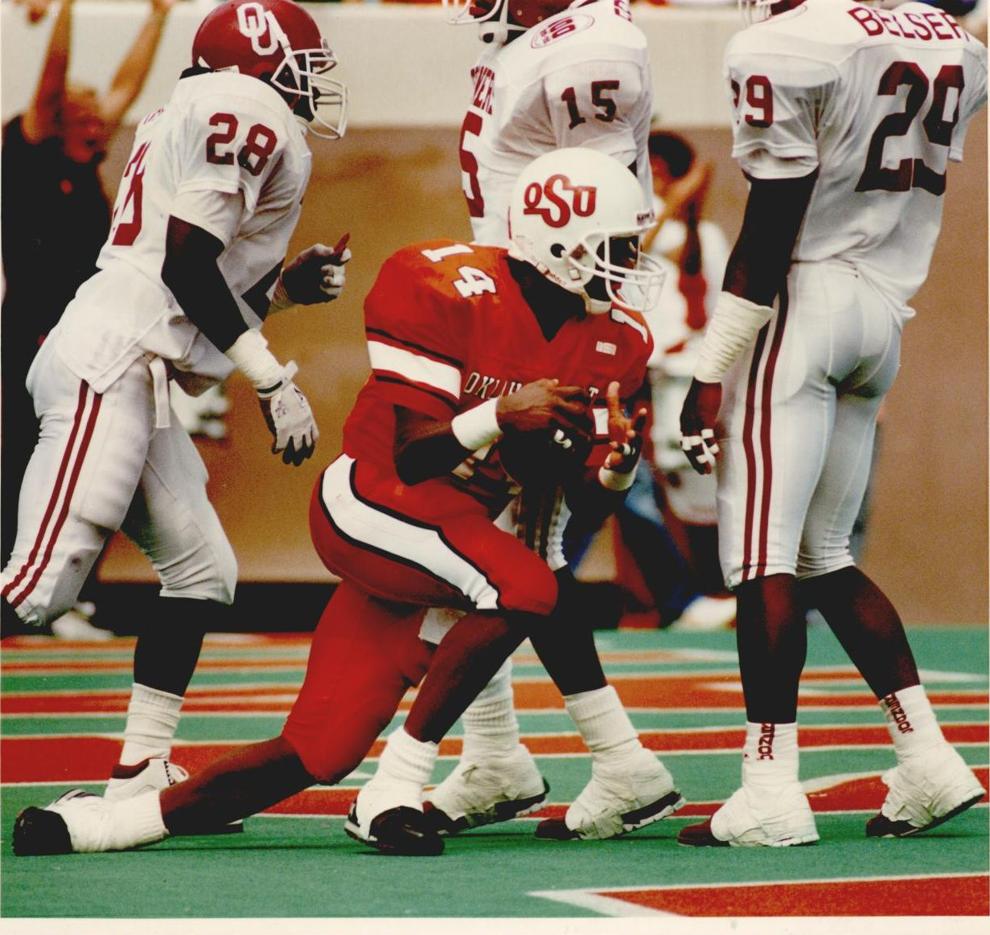 Oct. 6, 1990: No. 7 Oklahoma 31, Oklahoma State 17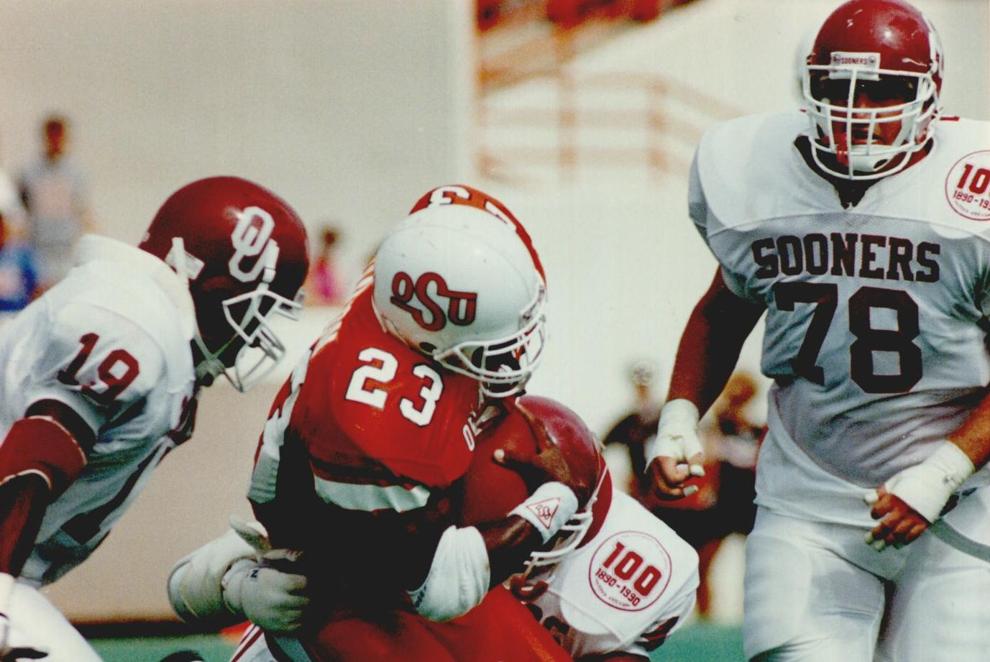 1984-1980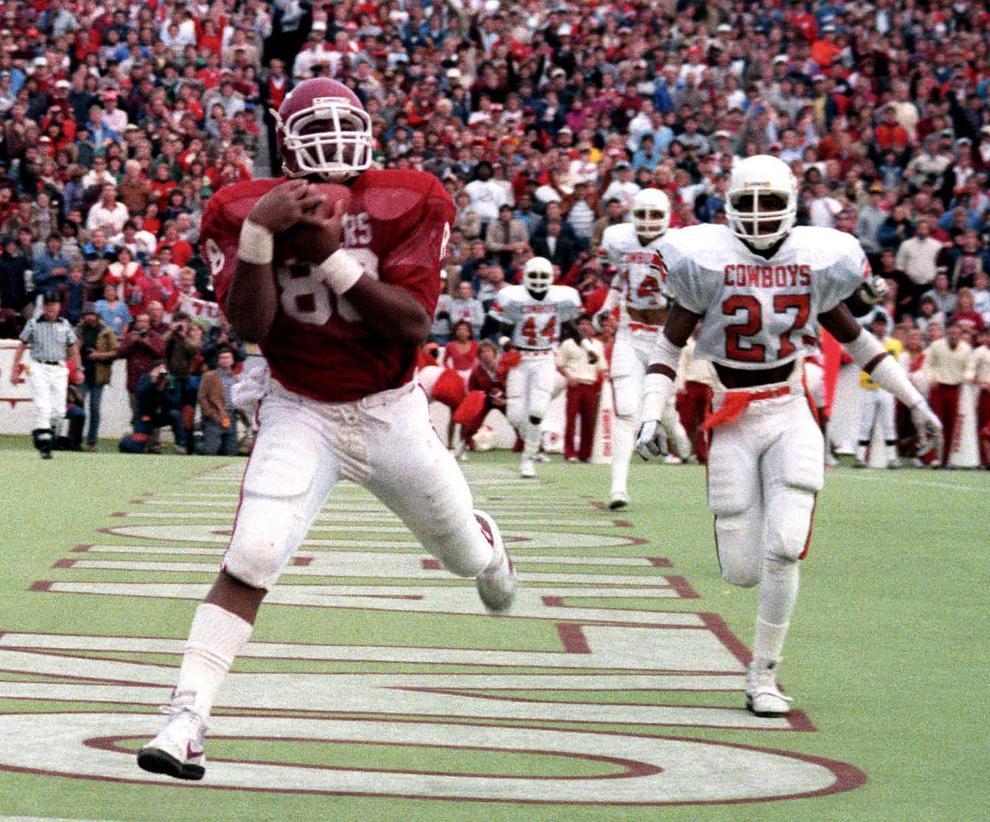 1979-1970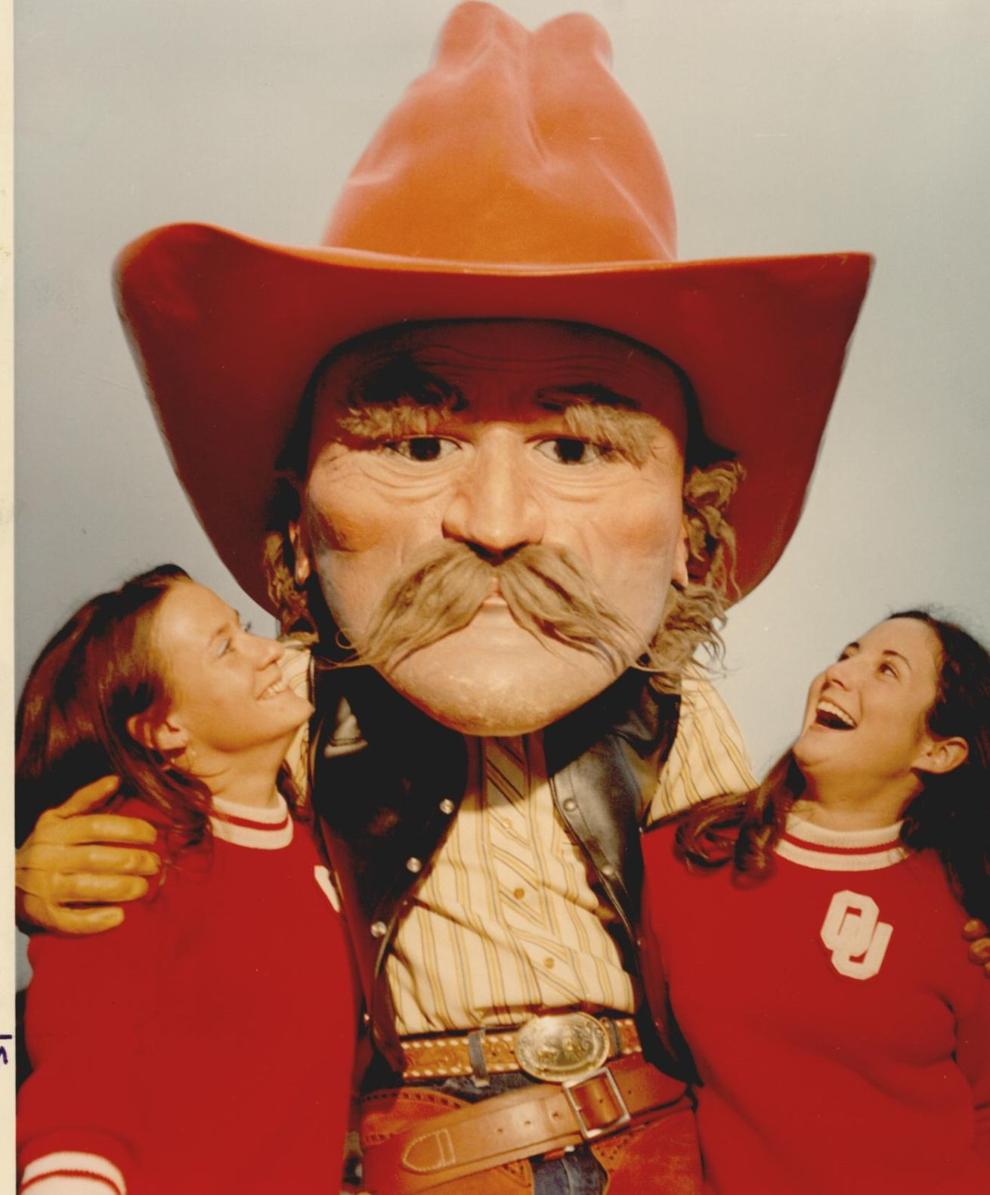 1969-1960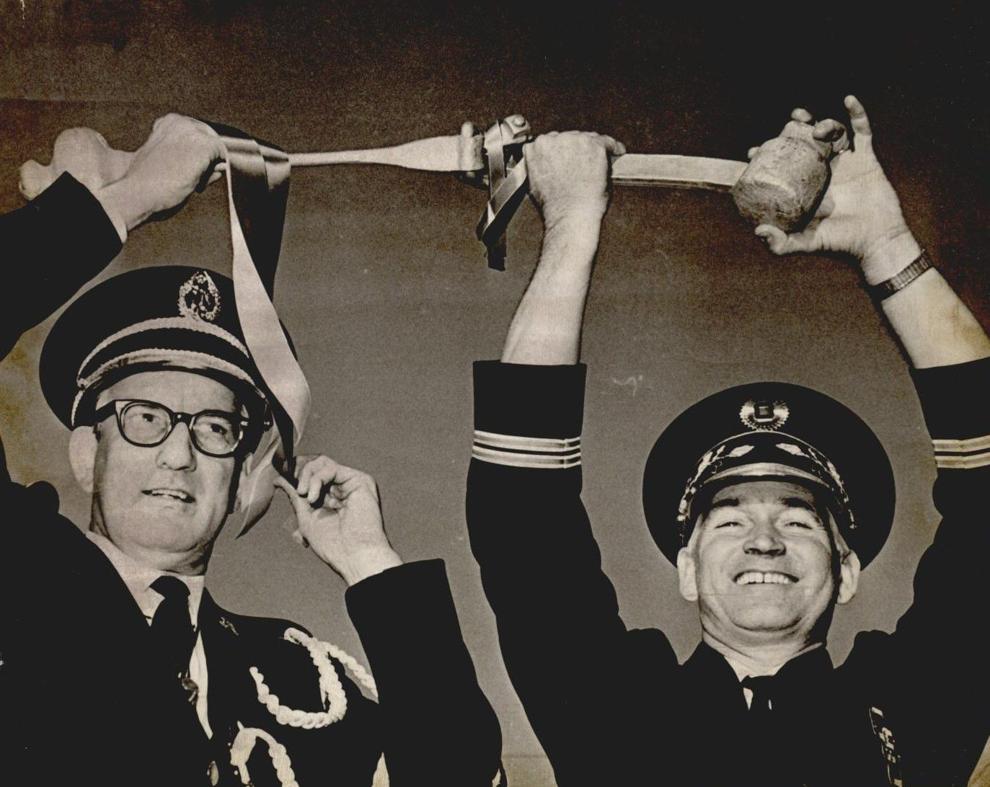 1959-1904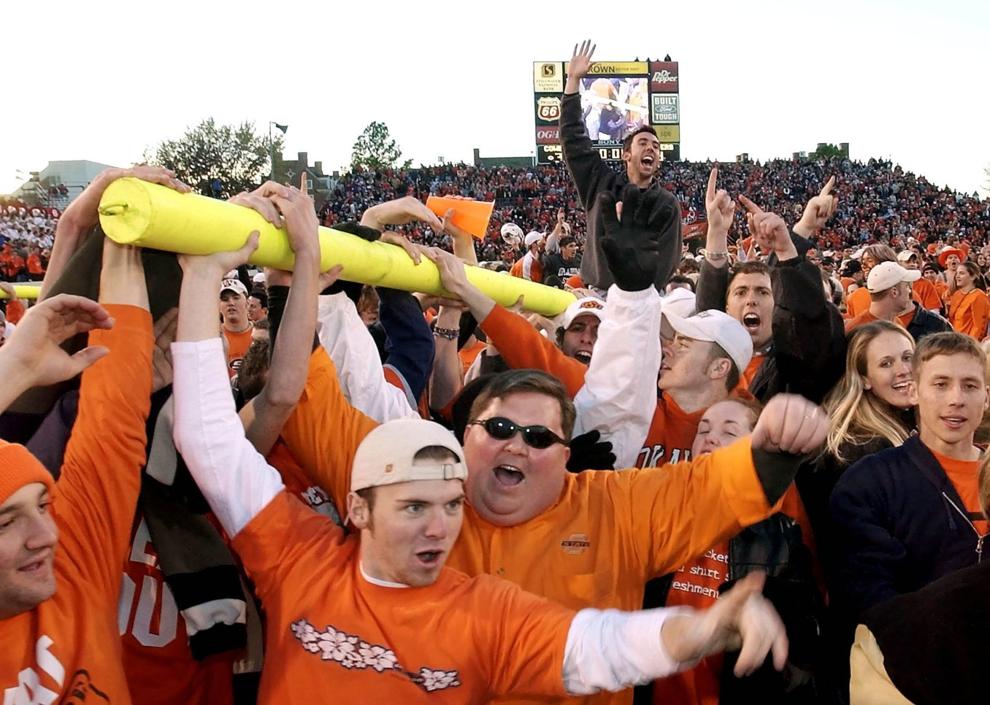 $5 for 5 months
July 2021 video: OU athletics director Joe Castiglione on relationship with OSU, Big 12 moving forward