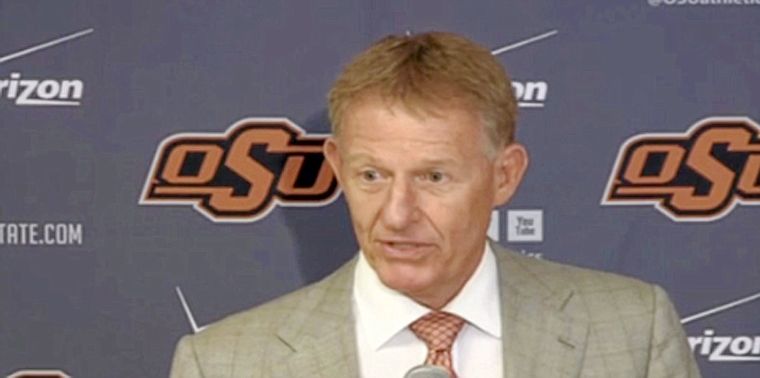 Even if it was an inevitable result of the pandemic's effect on revenue, this was still sobering: "Payroll cutbacks will take place in the form of furloughs, salary reductions and layoffs and affect approximately 232 of the department's 241 employees."
That sentence was followed by this sentence: "Sixteen of athletics' 25 employees who have contracts agreed to voluntary pay cuts, including (athletic director Mike Holder) and every head coach."
Several sources indicate the nine who haven't yet accepted pay-cut terms are football assistant coaches. They are not unwilling to accept cuts, apparently, but refused Holder's most recent proposal.
Mike Gundy has 10 assistants. Tim Duffie coaches the Cowboy cornerbacks and did not have a 2020-21 contract. It was reported by The Oklahoman that his pay was reduced by 20%.
Because the nine other assistants do have contracts, the university cannot cut their pay unless they agree to the terms. Now less than a week before the start of the Oklahoma State season, Holder and the football staff appear to be stuck in a stalemate.
Sources report Holder, before the start of the pandemic, moved several million dollars from an emergency-fund account and used it on OSU's new, $60 million baseball stadium.
Last week's cost-cutting measures knock $13 million from the athletic department's 2020-21 budget, but Holder says, "we are still facing a budget deficit estimated to be around $30 million, which may require additional measures in the coming months."
With regard to pay cuts and work-force adjustments, most major-college athletic departments were settled on details in July or June or even May. OSU is taking this football situation all the way to the opening kickoff of the Tulsa game.
Sources say Holder initially asked the football assistants to accept a 40% cut. Within the past two weeks, Holder is said to have met with the assistants and presented an adjusted proposal of 20% — a figure, one source said, that is beyond the Big 12 standard for football staff cuts in 2020.
The football coaches are said to have countered with an offer to accept 10% reductions and forfeit their bowl bonuses, which are equivalent to one month of salary. One source said the 10%-plus-bowl bonuses cut would be equal to the concession accepted by Iowa State assistants.
Each of the highest-paid Cowboy assistants — offensive coordinator Kasey Dunn and defensive coordinator Jim Knowles — makes $800,000 this year. For them, the 10%-plus-bowl bonus cut would amount to $146,667.
For staff members like defensive line coach Joe Bob Clements and offensive line coach Charlie Dickey, the 10%-plus-bowl bonus formula would result in a cut of $100,833.
For the second time, the 15th-ranked Cowboys enter a week with the expectation a game will be played. In consideration of the Golden Hurricane's disruptions during preseason camp, OSU's opener against the University of Tulsa was moved from this weekend to next Saturday in Stillwater.
Among 10 athletic department employees who were laid off last week were Gundy staff members Johnny Barr (the director of football relations) and Mike Groce (the director of football recruiting).
The Tulsa World has learned Mack Butler, Gundy's director of football operations since 2009, will be nudged into retirement in January. Butler is a former TU assistant.
The Oklahoman reported Holder (with a $950,000 salary) and men's basketball coach Mike Boynton ($1.850 million) have accepted 25% pay cuts.
So has Gundy, who was to have made $5.25 million in 2020-21. He accepted a $1 million reduction during the summer. To arrive at the 25% mark on his cut, an additional $312,500 will be taken from his total.
There were 20% cuts for five other OSU head coaches: Kenny Gajewski (softball), John Smith (wrestling), Jim Littell (women's basketball), Josh Holliday (baseball) and Alan Bratton (men's golf).
More than 150 OSU athletic department employees are getting pay cuts, with reductions ranging from $2.5% to 25%. Nearly 70 employees will be furloughed.
"I am especially thankful," Holder said in the news release, "for the coaches that had the protection of a multi-year contract, but still volunteered to participate in the pay reductions."
By having specified that nine contract employees did not accept his pay-cut terms, Holder, in effect, publicly identified the football assistants. The football assistants are said to be ready to accept a cut they feel is fair, but it is not known whether there is an everyday urgency to achieve a resolution.
This is not the type of issue any program — and especially a Big 12-contending program — wants to carry into a season that already is rife with unprecedented challenges.
---
College football 2020: Everything you need to know about OSU
Breaking down the 2020 schedule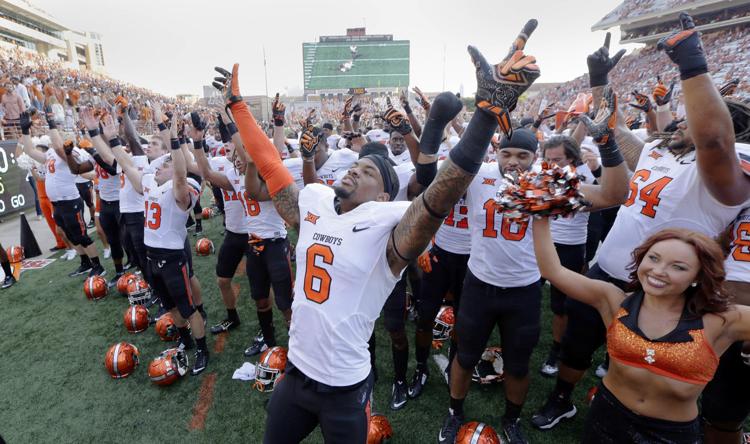 Video: Frank Bonner and Guerin Emig break down OSU's 2020 football outlook
Broadcast schedule and how to get tickets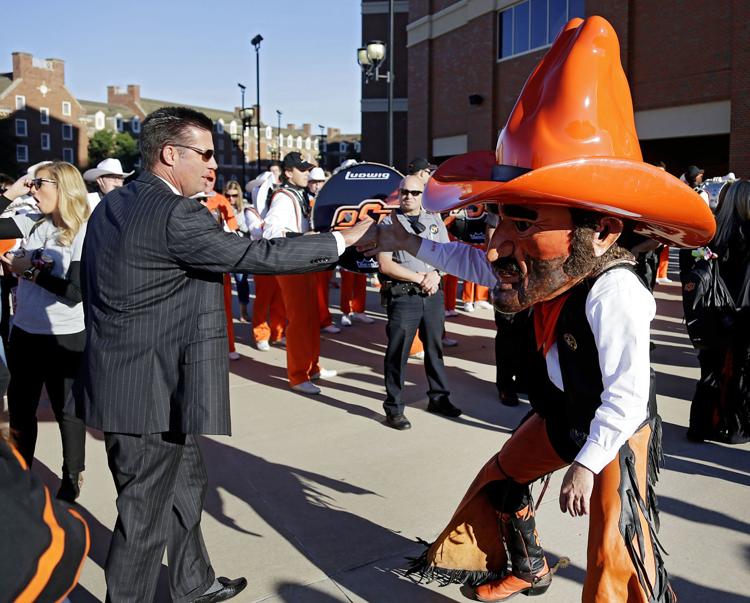 Here's a look the annual salaries of head coach Mike Gundy and his 10 assistants.
Stars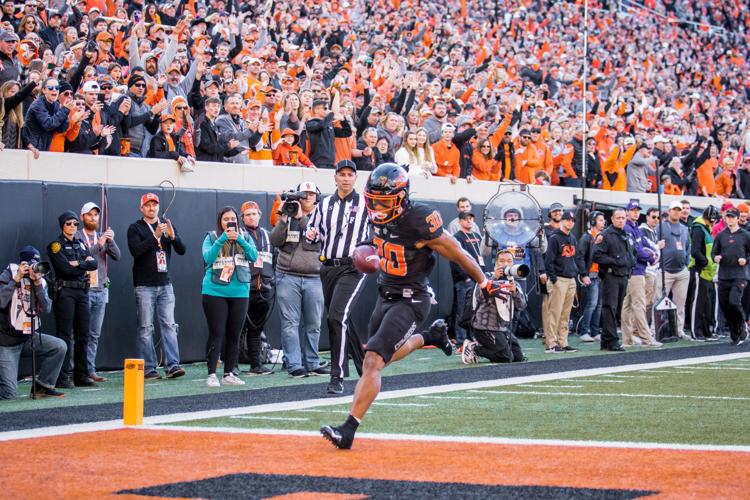 Sleepers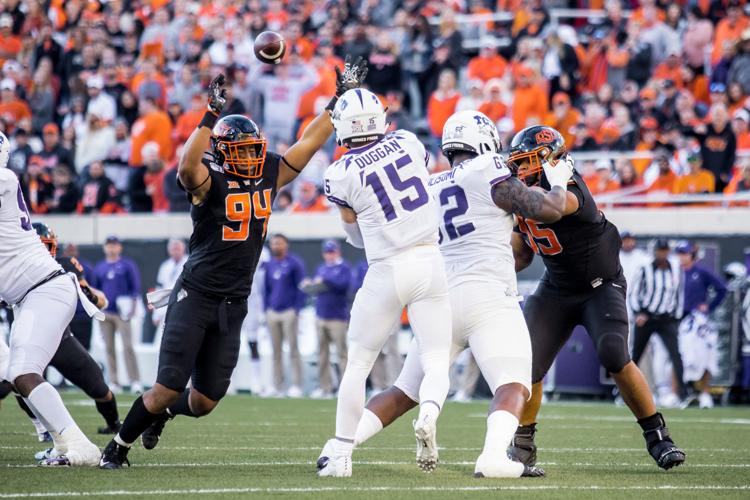 Breaking down the offense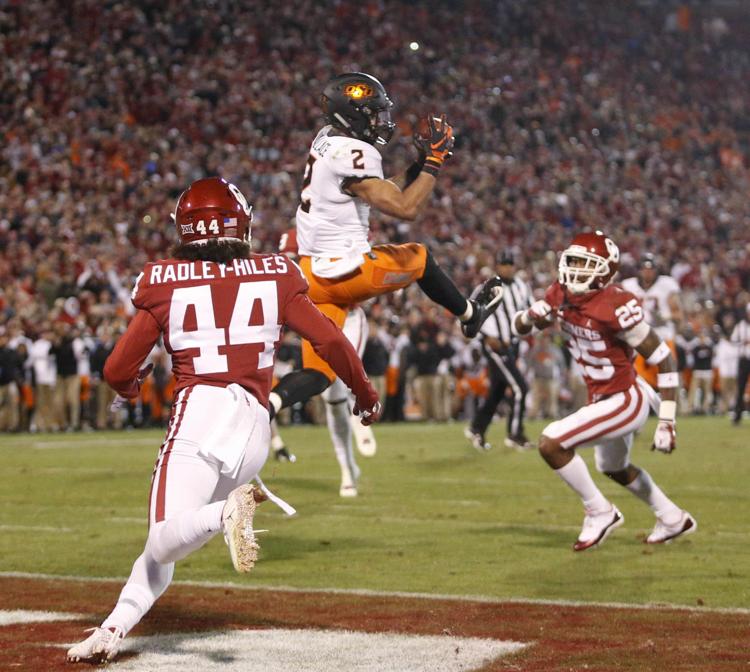 Breaking down the defense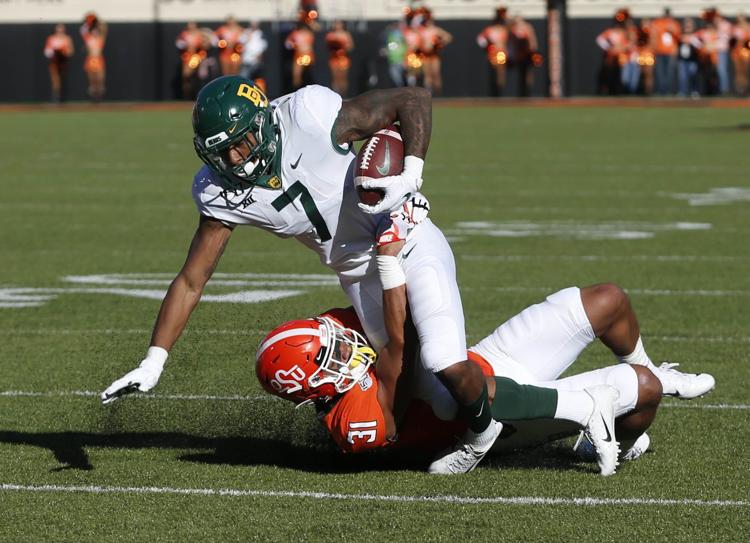 Breaking down special teams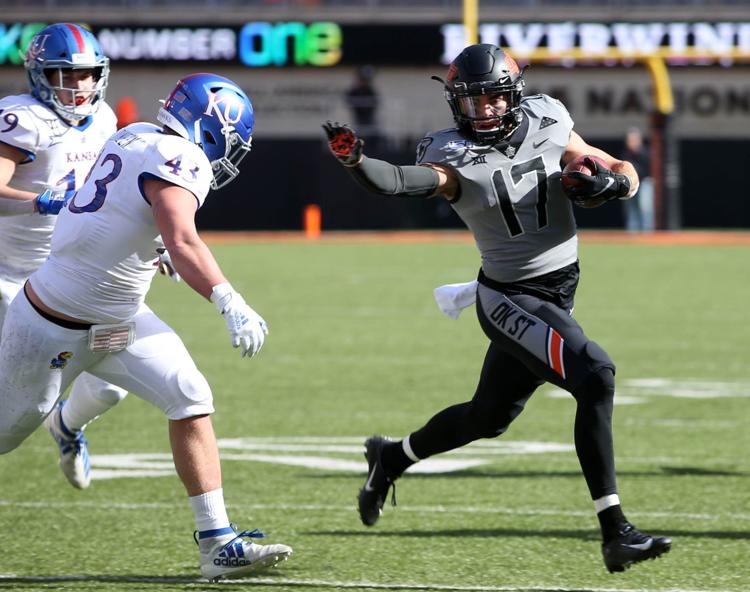 How much direction did coaches have during uncertain times? 'None. Zero. Nada.'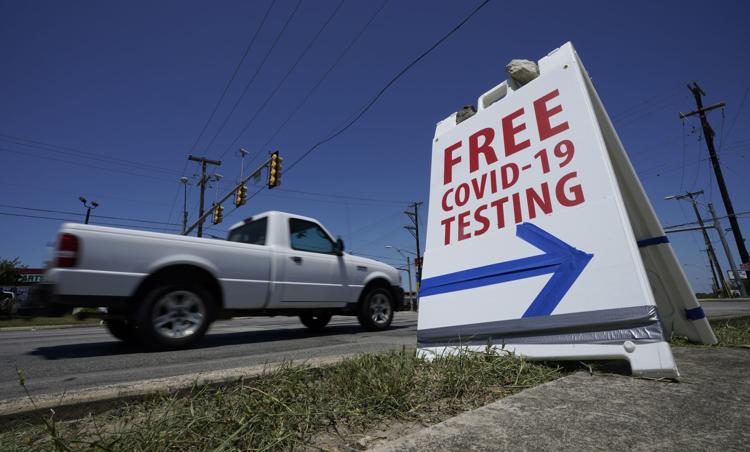 Guerin Emig: Many questions about the college football season, and no answers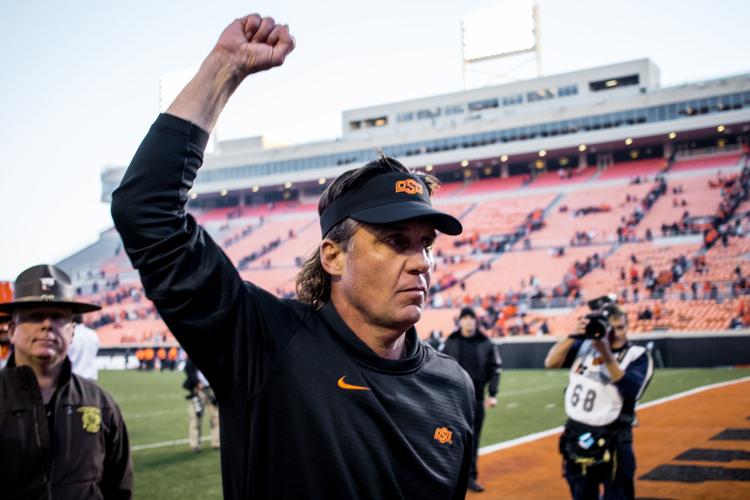 Frank Bonner ranks his top 25: Clemson, Alabama again on top; OU fourth
OSUSportsExtra.com: Home to everything orange and black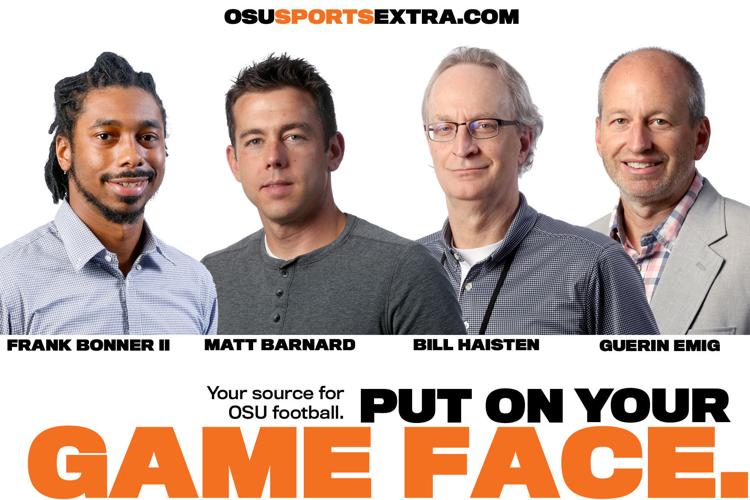 Bill Haisten918-581-8397
Twitter: @billhaisten
Be the first to know
Get local news delivered to your inbox!