STILLWATER — On Nov. 3, 1951 — in a game played six months after T. Boone Pickens graduated from Oklahoma A&M with a geology degree — the Aggie football team hosted the University of Tulsa.
Don Babers entered at No. 5 nationally in passing yards, but the Aggie QB was smoked by Golden Hurricane linebacker Marvin Matuszak. As Babers was helped to the sideline, where it was determined he had been concussed and would not return to action, the first-quarter score was knotted at 7-7.
When time expired, the Hurricane celebrated a 35-7 victory.
Before Saturday, against Oklahoma A&M teams and Oklahoma State teams, TU since 1951 had been 0-21 in games played in Stillwater.
On Saturday, the 2020 Tulsa-OSU contest bore a resemblance to the 1951 model, and Hurricane coaches and players had to feel sick that they failed to capitalize on an opportunity to end their program's 69-year run of futility on OSU turf.
Is it possible for a football game to be both terrible and dramatic?
Tulsa-OSU was that type of football game.
In spite of an astonishingly modest total of 277 offensive yards, the 11th-ranked Cowboys escaped with a 16-7 win. In the only game of the day involving a Big 12 team, this performance didn't do much to repair the conference's reputation after last week's Iowa State and Kansas State home losses to Sun Belt opponents.
This is what compelled me to check the details of the 1951 game: During Saturday's first quarter, OSU quarterback Spencer Sanders sustained an injury described by OSU officials only as having involved "a lower extremity."
Gundy said after the game that Sanders' injury isn't serious, but the third-year sophomore and second-year starter did not play after the first period.
OSU's Big 12 schedule opens with next Saturday's home challenge from West Virginia. Sanders' condition was a big storyline Saturday. If he is inactive for an extended period, it becomes a huge storyline and could seriously affect OSU's quest for a special season.
Against Tulsa, Kasey Dunn debuted as the OSU offensive coordinator and called plays for three quarterbacks: Sanders, junior-college transfer Ethan Bullock and California freshman Shane Illingworth.
During Bullock's eight possessions, Oklahoma State was scoreless. There were 91 total yards with five punts and an interception.
Illingworth's first three passes were completed for 24 yards to Tylan Wallace, for 8 to Jelani Woods and for 36 to Wallace. Four seconds into the fourth period, on Chuba Hubbard's 3-yard run, OSU finally scored its first touchdown of the season and took a 10-7 lead.
Even before Sanders was taken to the locker room, the Oklahoma State offensive line wasn't very good. With Sanders on the field, the Cowboys netted only 71 yards on 18 plays. That's an average of 3.9 yards per snap. Against Tulsa last year, OSU averaged 7.4 yards per play.
During the summer, the Cowboys lost two returning offensive-line starters from the roster. Obviously, there was the potential for a downward turn in the quality of blocking, but, wow — this pronounced of a drop was not expected.
For most of the last seven seasons, while having a plethora of NFL-level performers at the skill positions, OSU has been below average up front. The first live look at the 2020 Cowboy line was not impressive.
The Tulsa defense sacked Cowboy QBs six times and limited OSU to 139 rushing yards and a pitiful average of 2.8 per attempt. I believed Hubbard would have 139 yards by halftime. He ran for 2,094 last season. On Saturday, and on 27 carries, he netted 93 yards.
A rebuilt Hurricane defense was pretty good and has a chance to be quite effective against most American Athletic Conference opponents.
"The story of the game," as Gundy said, was an Oklahoma State defense that played its best in the most important moments. Tulsa was 0-of-11 on third-down conversions and 1-of-4 on fourth down.
During the second and third quarters of this game, there was a real feeling TU might replicate the circumstances of 1951: to take advantage of an OSU team that struggled without its starting quarterback, and to record what would have been Philip Montgomery's biggest victory in six seasons as the head coach.
On field goals, is there any program more cursed than Tulsa's? The Hurricane had a chance to tie the score with 10 minutes left to play, but a freshman kicker misfired on a 26-yard attempt.
Because of the coronavirus-related limitation on Boone Pickens Stadium occupancy, this unsightly season opener was witnessed by the smallest OSU home crowd since 1967. There was a 75% reduction in attendance, which would suggest there also were 75% reductions in ticket revenue and concessions revenue.
As for actual football, there was a 100% reduction in what was expected from the Cowboy offense.
---
Tulsa at Oklahoma State: Illingworth comes on in relief to rally Cowboys past Hurricane; Get all our coverage here
Our best photos as OSU and TU kick off their 2020 season
Bill Haisten: In a game both terrible and dramatic, OSU survives the Golden Hurricane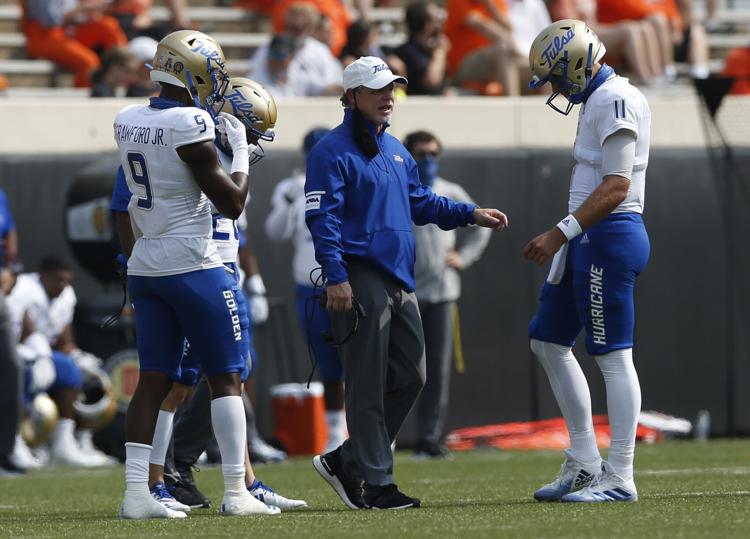 Video: Chuba Hubbard's postgame interview following win over TU
Cowboys survive Tulsa behind a solid defense and a true freshman quarterback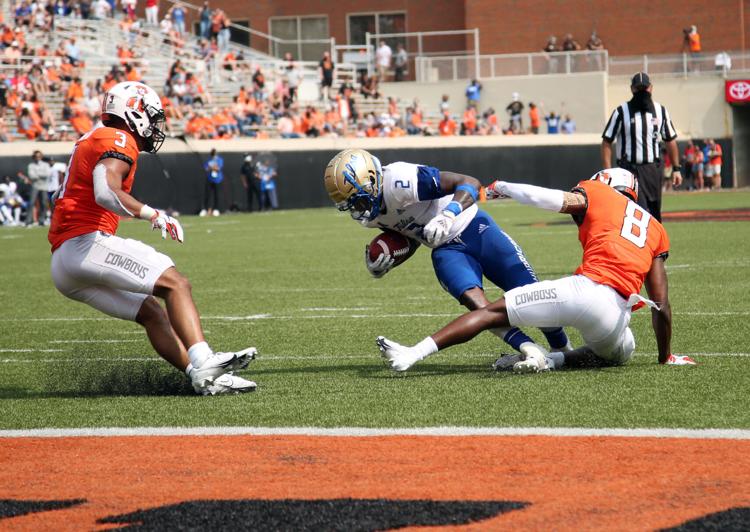 Video: Defensive coordinator Jim Knowles talks about OSU's performance against TU
Not a normal game day: No tailgating for TU-OSU game; attendance limited to 14,668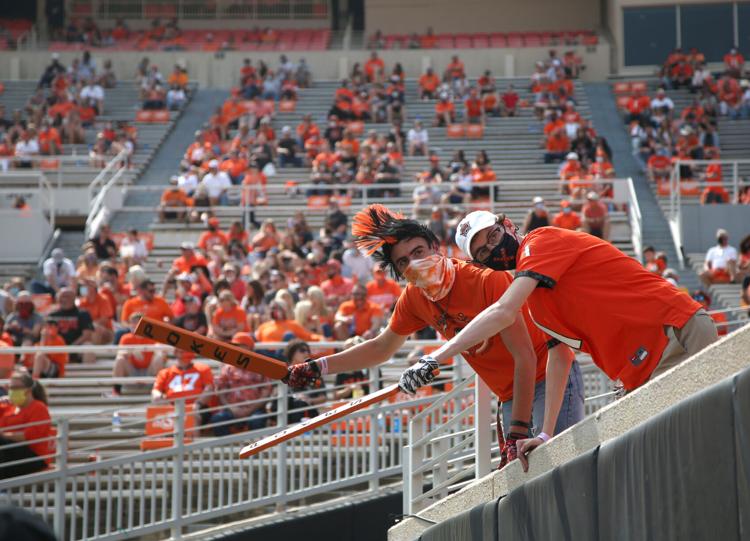 Miscues doom Hurricane in painful 16-7 loss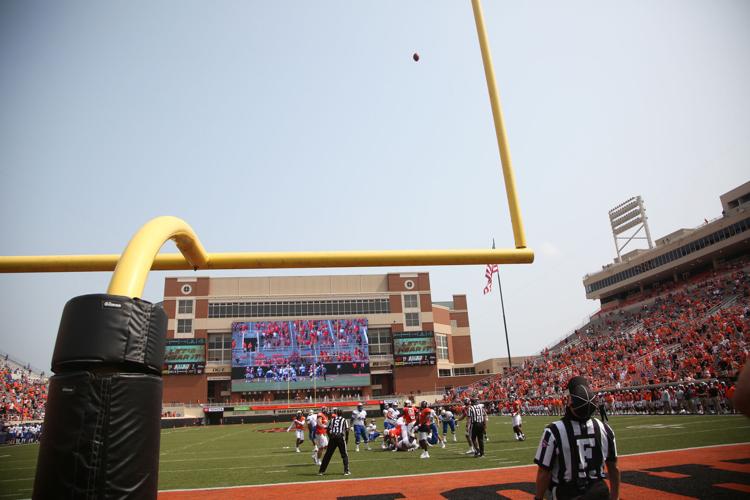 Tulsa at No. 11 Oklahoma State four downs: Cowboys defense lives up to the hype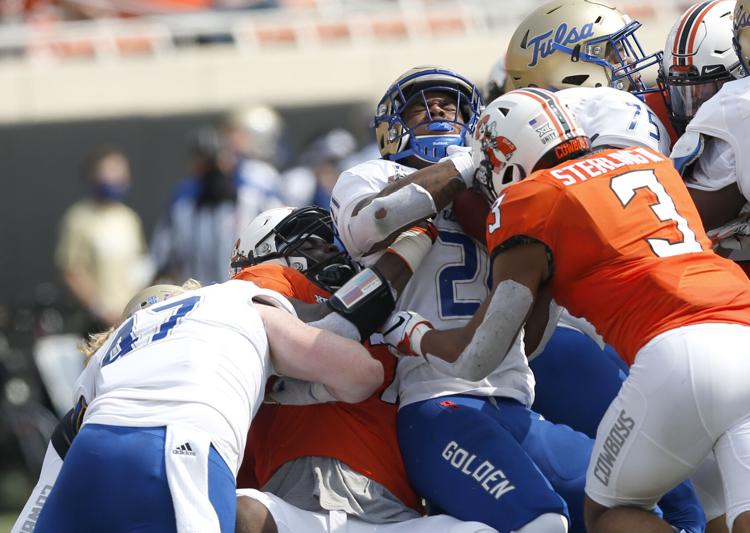 Tulsa at No. 11 Oklahoma State notebook: Injuries knock out key players for both teams
Video: Mike Gundy on OSU's quarterback situation following the win over TU
TU's Shamari Brooks out for the season with a left-knee injury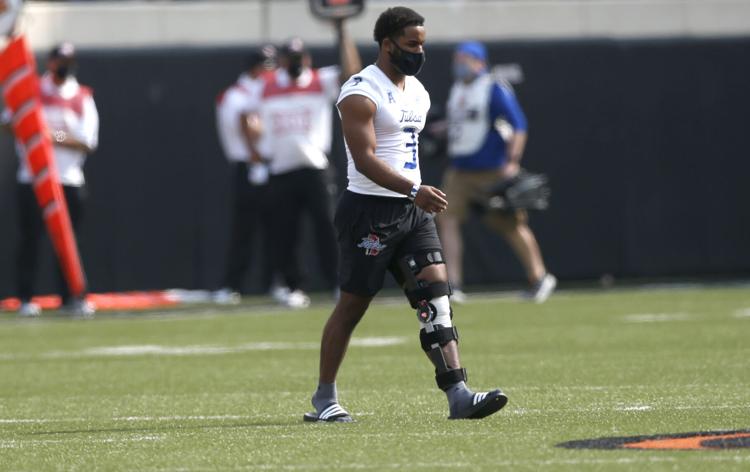 Follow the action on Twitter with the Tulsa World sports department
Season opener against Tulsa is the first chance for Cowboys receiver Tylan Wallace to show he's still got it
After delays, Hurricane ready to open season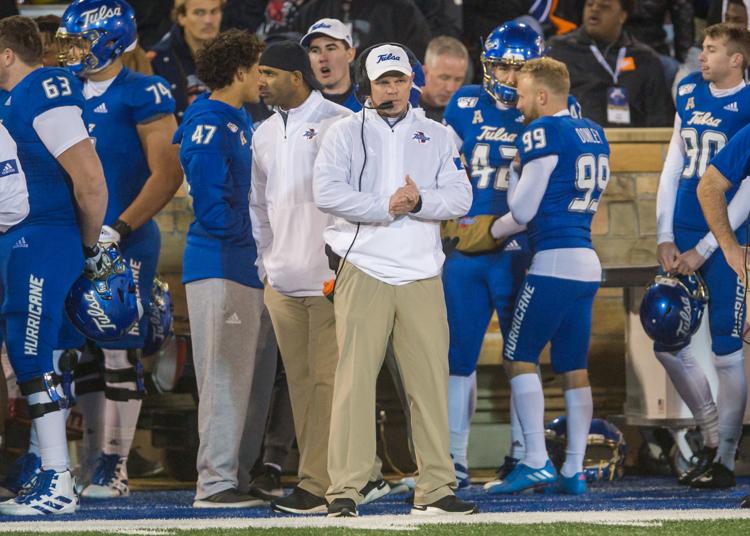 Tulsa at OSU: Breaking down the matchups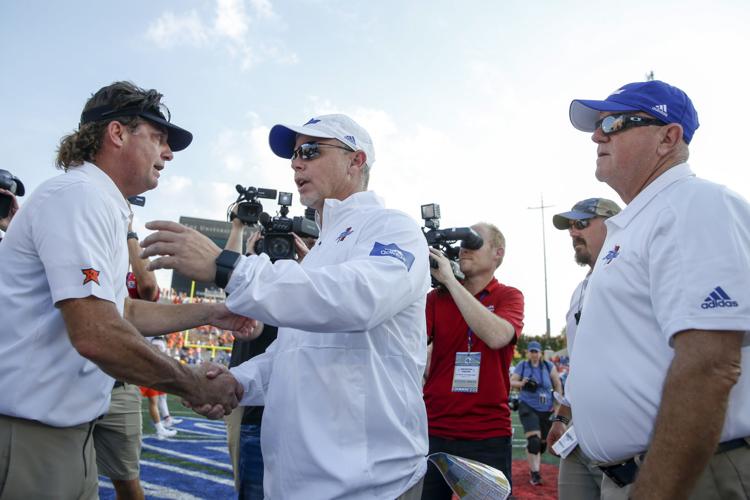 Every lightning strike drew miserable groans on that rainy evening, Sept. 17, 2011.
This weekend, OSU and TU will meet for the 74th time. Take a look back at recent games in the series here
NFL week 1 games concluded last night with two Monday Night Football games.
No. 15 Oklahoma State is one of four Big 12 schools in the preseason poll voted on by a 62-member panel of journalists covering college football.
Happy birthday to Oklahoma State head football coach Mike Gundy, who turned 53 on Wednesday. Take a look back at his 129 wins as Cowboys coach.
Expectations are high in Stillwater where the Cowboys return two of the more electric players in college football, Chuba Hubbard and Tylan Wallace. 
Philip Montgomery is set to begin his sixth season as TU's head coach. Montgomery is 25-37 through five seasons, winning 16 games in his first…
On Aug. 31, 2017, the Oklahoma State Cowboys and Tulsa Golden Hurricane began their football seasons on a Thursday night in Stillwater.
TUSportsExtra.com: Home to everything Golden Hurricane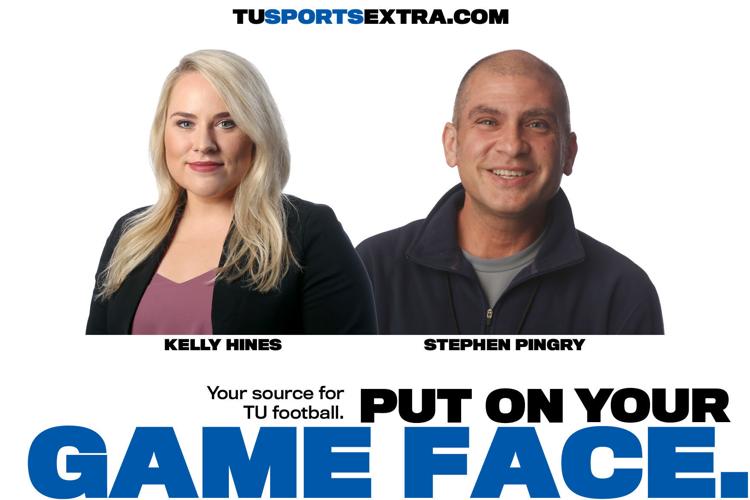 OSUSportsExtra.com: Home to everything orange and black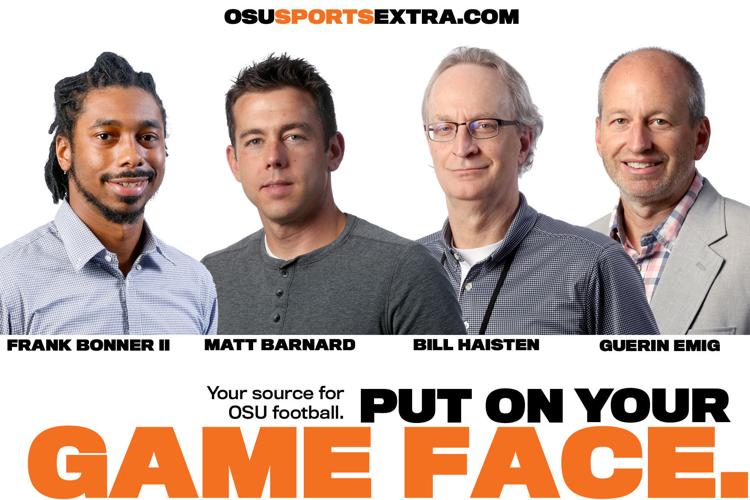 Bill Haisten
918-581-8397
Twitter: @billhaisten
Be the first to know
Get local news delivered to your inbox!