Through the first two games of the 2019 season, the Oklahoma State football team scored 15 touchdowns.
Through the first two games of this 10-game regular season, the OSU offense scored three touchdowns.
With all of the adjustments required by all football programs to function during a pandemic, you knew the 2020 season would be weird.
OSU's offensive slump, however, is an irregularity no one expected. Not with Spencer Sanders at quarterback, Tylan Wallace at wide receiver and Chuba Hubbard in the backfield. During the preseason, the Cowboy offense was considered to be among the more potent in the country.
Of the 72 teams currently competing at the FBS level of college football, Oklahoma State is 63rd in total offense, 67th in passing and 55th in scoring.
Fans may be mystified by the lack of offensive punch, but, in advance of Saturday's Big 12 contest at Kansas (2:30 p.m., ESPN), OSU remains unscathed at 2-0.
What might the OSU-Kansas final score look like? 10-3? 17-10? Or might Oklahoma State actually stack a few TDs and operate as it has for most of the past 12 years?
If freshman Shane Illingworth again is at quarterback, activated way too soon as Sanders recovers from an ankle injury, OSU people should brace for another low-scoring stress test.
Gundy reports that Sanders is practicing this week. The determination on a starter may not be made until Saturday.
"Just win, baby" no longer is an Oakland/Los Angeles/Oakland/Las Vegas Raiders catchphrase. In 2020, it applies to every team on the planet. Any win is a quality win.
Mike Gundy is a lot happier when OSU has 40 points and 500 yards, but, I promise you, he considered a 16-7 victory over Tulsa and a 27-13 conference victory over West Virginia to have been quality wins.
Last week, Texas Tech scored 56 points against Texas, but blew a late, 15-point lead and lost in overtime. After Gundy saw that result in Lubbock, he probably felt a lot better about a 14-point conquest of the Mountaineers.
This year, the universal phrase could be, "Just manage your circumstances, baby. Find a way. Survive and advance."
This season ultimately may resemble Gundy's 2009 season, which had the potential for greatness but was rife with setbacks.
Oklahoma State's 2009 began with quarterback Zac Robinson and center Andrew Lewis having been on the cover of Sports Illustrated's college football preview. The Cowboys were ranked No. 9 in the preseason poll and climbed to No. 5 after a season-opening win over Georgia. The Boone Pickens Stadium renovation finally had been completed.
After OSU defeated Georgia 24-10, the most dazzling of the 2009 Cowboys — Dez Bryant — was pictured on the SI cover as he dived into the end zone for a touchdown.
There was the sense that those Cowboys could contend for Big 12 and national titles — and then Gundy was jarred by a series of issues, starting with a Game 2 home loss to Houston.
Kendall Hunter, who still might have been the best of all Gundy-era OSU running backs, sustained a foot injury that wound up sidelining him for most of the 2009 season. In a situation that began with an offseason meeting with Deion Sanders, Bryant was suspended by the NCAA for a full year.
Before the Georgia game, a really good OSU linebacker — Orie Lemon — sustained a serious knee injury.
The combination of Hunter and Bryant would have resulted in a 42-point, 500-yard attack for the OSU offense. Instead, the averages were 29 points and 367 yards. Without Hunter and Bryant, every week was a grind.
I still regard the 2009 season as having been among Gundy's better coaching jobs, with regard to coping with injuries and the Bryant suspension. OSU responded with better-than-expected defense, a 1,218-yard rushing performance by Keith Toston, Robinson's gritty leadership at quarterback and a final record of 9-4.
There was a tough, 36-31 road win over Texas A&M. There was a gut-check home win over Texas Tech. When Robinson was injured and couldn't play against Colorado, Brandon Weeden was heroic during the second half of a 31-28 Cowboy triumph.
As the offense was running on fumes by season's end, OSU was blown out in a Bedlam road game and mustered only 259 total yards in a 21-7 Cotton Bowl loss to Ole Miss.
A few days after the Cotton Bowl disappointment, Gundy hired Dana Holgorsen to coordinate the Oklahoma State offense. The convergence of Holgorsen, Weeden and Justin Blackmon resulted in a magic 2010.
The 2010 Cowboys could snap their fingers and get a touchdown. For the 2020 Cowboys, touchdowns are a problem.
Through two games in 2019, OSU had 108 points, 1,135 yards of offense and a 2-0 record.
Through two games this season, OSU has used three quarterbacks while scoring 43 points and totaling 626 yards. The bottom line is the same: a 2-0 record.
Two offensive-line starters left the program during the summer. I suspected it would result in a challenge for OSU. Now, it feels like the whole season rides on the ability of line coach Charlie Dickey to squeeze better performances from his blockers before opponents like Baylor, Texas, and OU show up on the schedule. By Big 12 standings, OSU's defense seems to be the real deal.
If Sanders doesn't play this week, he's definitely expected to be back on the field for the Oct. 17 game at Baylor. During the Kansas contest, whether Sanders tries to run on a tender ankle or especially if Illingworth gets the second start of his rookie season, Oklahoma State fans should hope to win while not grousing too much about the lack of style points.
Considering all current circumstances, Gundy would take a 10-3 victory over the Jayhawks and be relatively OK with it. Style points have never mattered less than they do this season.
Video: Mike Gundy on OSU's win against West Virginia
Guerin Emig: Big 12 rankings have a new top team after OU falls
Big 12 rankings for Sept. 28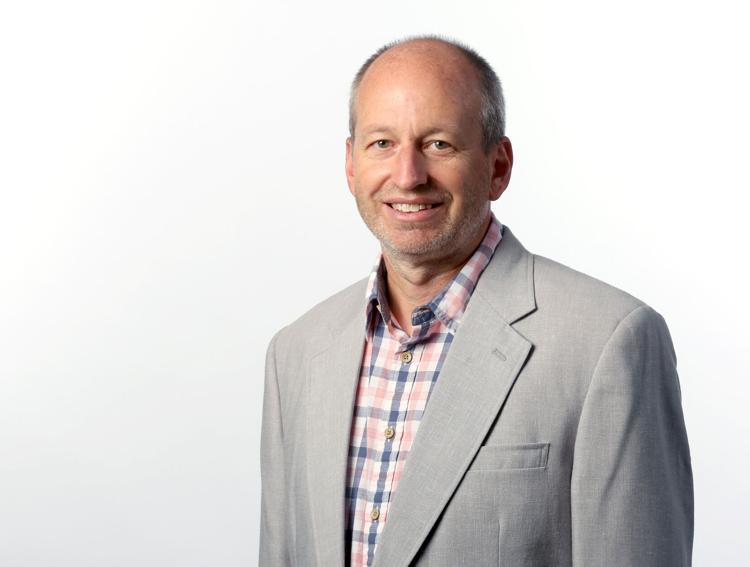 1 – Texas (2-0)
2 – Oklahoma State (2-0)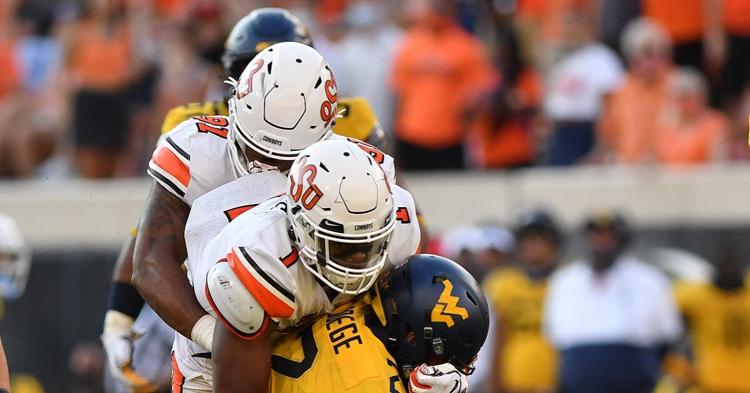 3 – Kansas State (1-1)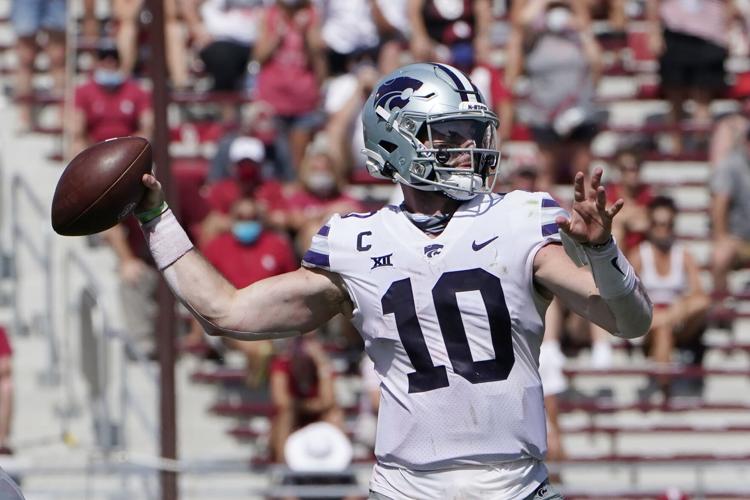 4 – Oklahoma (1-1)
5 – Baylor (1-0)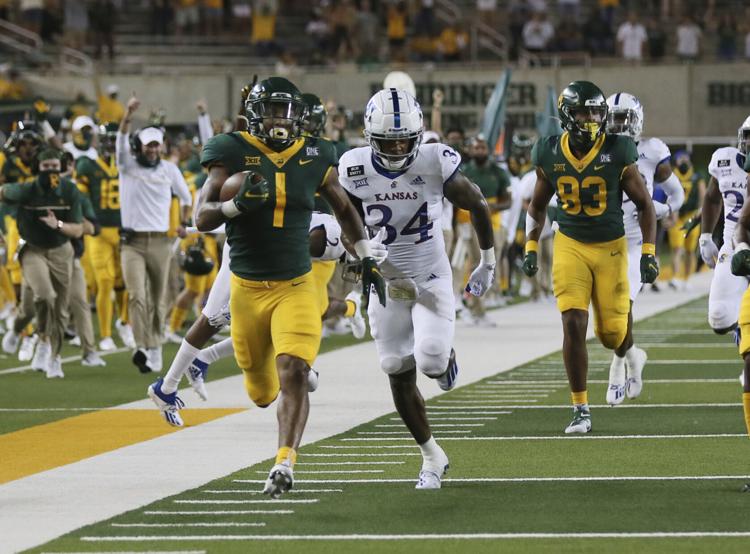 6 – Iowa State (1-1)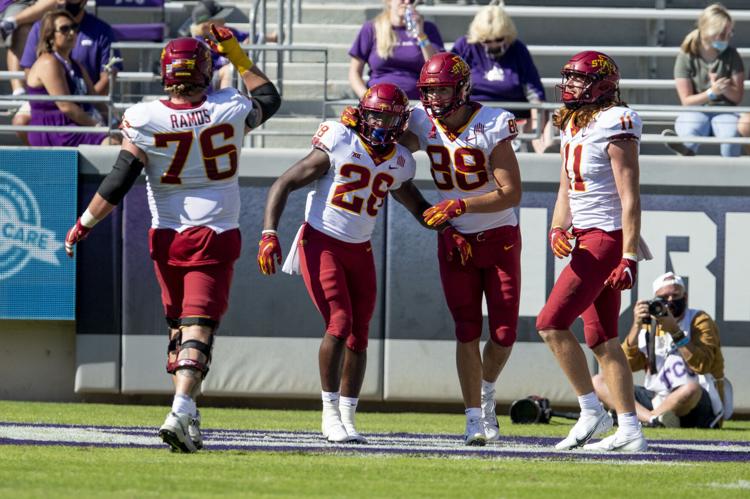 7 – West Virginia (1-1)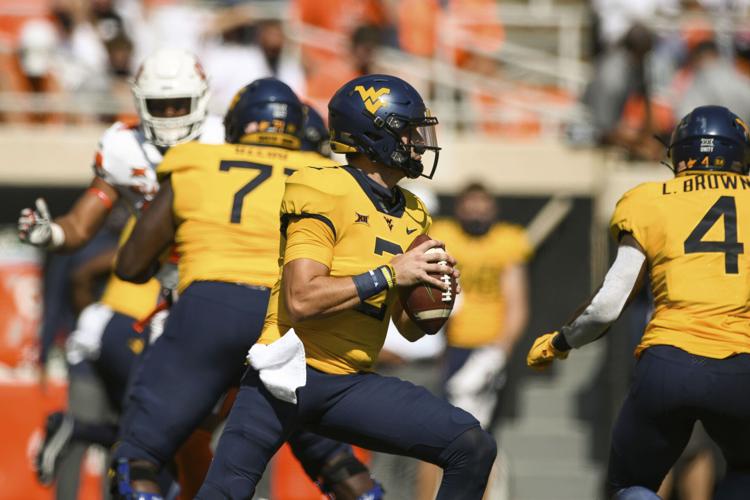 8 – TCU (0-1)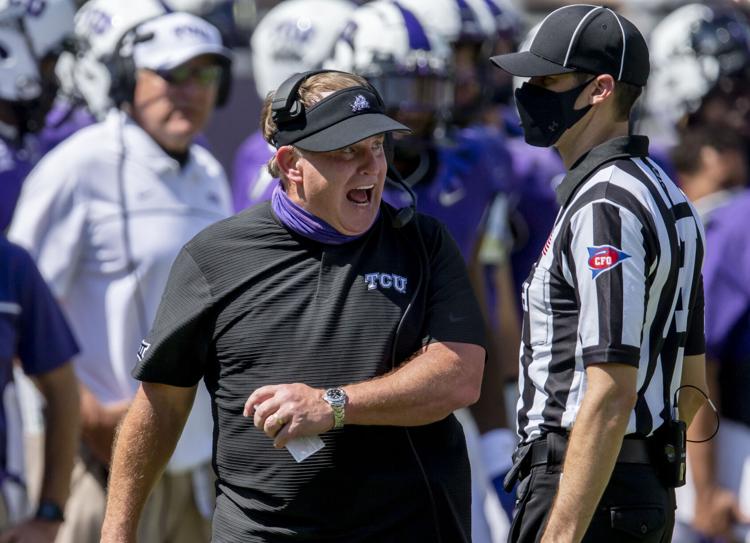 9 – Texas Tech (1-1)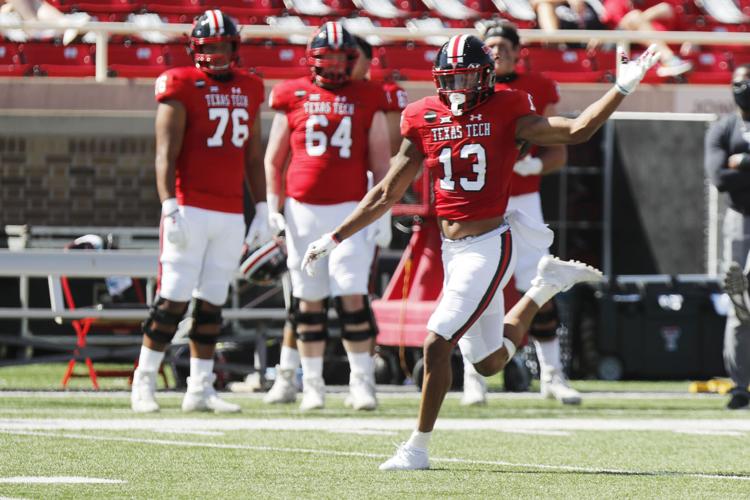 10 – Kansas (0-2)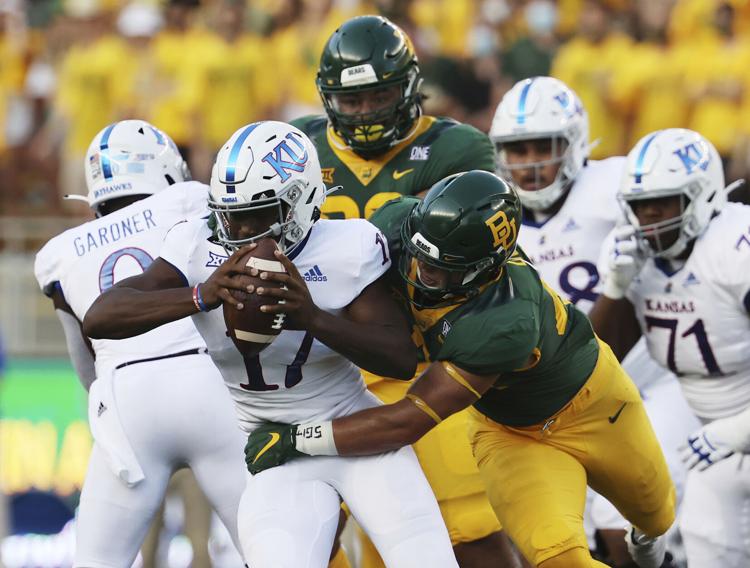 OSUSportsExtra.com: Home to everything orange and black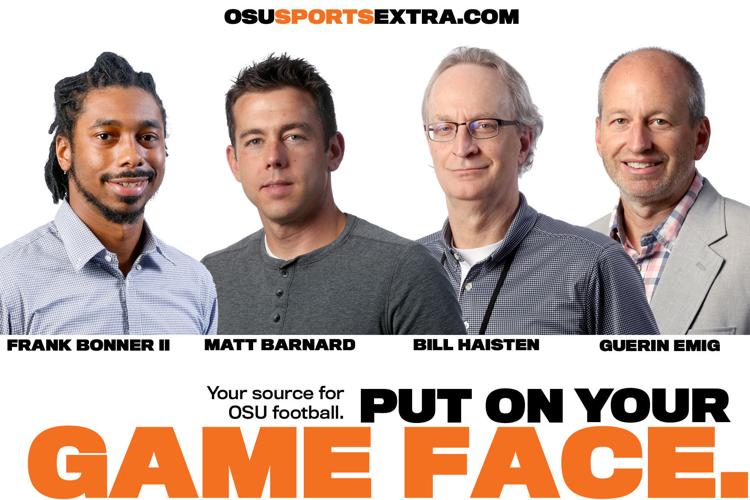 OUSportsExtra.com: Home to everything crimson and cream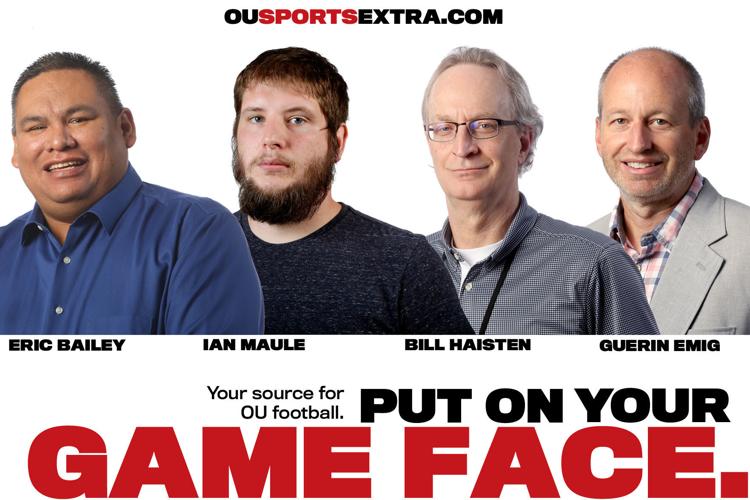 Alex Grinch: 'I'm not getting the job done'
Bill Haisten918-581-8397
Twitter: @billhaisten
Be the first to know
Get local news delivered to your inbox!