STILLWATER — Because an April football scrimmage is infinitely less physical than a September football game, there weren't many fireworks during the Saturday Orange-Black exercise that ended Oklahoma State's spring-practice period.
QBs Spencer Sanders and Shane Illingworth had nice moments.
Jaylen Warren, a transfer running back from Utah State, showed that he might be an impact newcomer.
The defense was mostly pretty good for two reasons: because a lot of quality players are still on the roster, and because on most plays the defense knew what to expect from the offense.
This wasn't remarkable by any measure, and yet Mike Gundy says it was a "perfect" spring game. The temperature was in the 60s. Because of the limited-attendance home games of the 2020 COVID-19 season, many of the 17,000 fans who were at Boone Pickens Stadium may not have been here since 2019.
Also, and this seemed to be Gundy's favorite aspect of the whole thing: no injuries.
During the first of two 20-minute halves, running back LD Brown seemed to be in pain. He was face down on the turf for a few seconds, but just as a trainer arrived from the sideline, Brown bounced up and jogged to his bench. The collective relief was palpable. A healthy Brown would be one of OSU's more important weapons in 2021.
"I'm fairly sure that most everybody played at least 15 snaps, which was our goal — to finish the spring the right way," Gundy said. "Today was a great finish in what has been the best spring since I've been the head coach here. I'm excited for this team."
"The best spring since I've been the head coach here." It's a strong statement, considering that this spring-practice period was Gundy's 17th as the OSU head man. I'd heard positive reports for weeks but wondered whether Gundy is happy today mostly because 2020 was so difficult for him personally and for his program.
Maybe he was just relieved to have a full spring session without disruption and controversy.
As it turns out, Gundy is fired up because of a combination of factors. Personally, his 2021 so far is immeasurably more enjoyable than his 2020 (during which he weathered the storm of the OAN T-shirt summer crisis). Also, from a football standpoint, his squad performed in a no-nonsense, productive manner for 15 practices during the spring.
During a 20-minute interview last week, Gundy addressed a variety of topics:
You must be especially appreciative of a clean spring in that you're coming off of a decidedly weird 2020. There was the prolonged shutdown, some personal challenges and a lot of injuries during the season.
Gundy: "Last year was a challenging year for everyone in the country and for athletics. It was the most challenging year for me and for my family. We were able to persevere through a lot and get stronger because of it. And then when we finished in the bowl game and beat a good Miami team — a team that on paper might have been a little better than us at that time — we (resumed) in January by cranking down on the guys from a discipline-and-structure standpoint, like what we did here in the 15 years before COVID. Everybody jumped on board, and things have been very smooth with a great work ethic. It's been exciting, and all of the off-the-field stuff we had last year — we put all of that to rest. Everybody is ready to move on."
Spencer Sanders closed the 2020 season with strong performances at Baylor and in the bowl game. As he enters his fourth season in Stillwater, how do you feel about Sanders as the face of the program?
Gundy: "Confidence is a powerful tool, and he's playing with a lot of confidence right now. (Ball security) is important for him and for anyone playing at this level, and he's been good. He's had his best spring, and it's not even close."
Your 2009, 2011, 2013, 2017 and 2020 teams all were in the Top 15 of the Associated Press' preseason poll. As you arrive at the end of spring practice, does this 2021 team appear to be on that level?
Gundy: "I really like our team. There are so many contributing factors to being a (highly ranked) team entering September. Health is one. I feel like we have good leaders, but I never really know where we are as a cohesive unit until we reach mid-August. I can tell you this: This is the best spring practice we've had in my 17 years as the head coach. I've been saying that for two weeks. With the amount of 11-on-11 competition we've had — to have stayed healthy and get that work — this is the best spring we've had. Everybody's attitude — we have no issues there. Guys are taking care of business off the field. All of that plays a role in the success we could have this season."
Your impressions of Dr. Kayse Shrum? She succeeds Burns Hargis this summer as the Oklahoma State University president.
Gundy: "I'm excited about her. I think she'll be tremendous for the university and for football. She's got vision, she's not afraid to take chances and she has great people skills. And she's an Oklahoma State grad."
Pertaining to her view of athletics, how important is it that Shrum was a softball athlete at Coweta High School and Connors State College?
Gundy: "In my opinion, it's important that the administrative leader of any school to have an understanding of sports. If you haven't been around it, it's very foreign to most people. She understands at a high level, and I think it'll be very, very positive for Oklahoma State football."
Shrum's OSU Center for Health Sciences staff members are said to have been a tremendous resource when the OSU football program began to formulate COVID-19 procedures.
Gundy: "We couldn't have done it without the Oklahoma State medicine people. Everything we needed, they were able to provide, and at a time when our (medical personnel) were working 16 hours a day. Without (the assistance of OSU Center for Health Sciences doctors and nurses), we would have been in trouble. You could argue that we (managed) COVID as well as any team in the country. That was a big lift for us."
For nearly four years, it has been expected that deputy athletic director Chad Weiberg eventually would succeed Mike Holder as the OSU athletic director. It happens on July 1. Your thoughts?
Gundy: "I'm sure (Weiberg) will have his flavor on how he wants things to work. He's a very strong proponent of football. I'm excited about moving forward with (Shrum and Weiberg). This is a little bit of a new era for us athletically. The president obviously is very influential on athletics, and when you change athletic directors, you've got a new person in charge of everything."
Guys who've had modest roles but now might be ready to become difference-makers: who are some of those players?
Gundy: "(Wide receiver) Tay Martin is in shape now. He had never been in shape here until now. We got him during COVID, when really nobody was in shape. (Defensive end) Tyler Lacy and (wide receiver) Braydon Johnson are on the brink, hopefully. LD Brown should be a force. Jaylen Warren transferred in. (Running backs) Dominic Richardson and Dez Jackson — they've made big plays for us. (Offensive lineman) Josh Sills is in shape now. When he came in from West Virginia last year, he was not in shape. He can make a jump this year. (Defensive tackle) Collin Clay. (Cornerback) Korie Black. (Cornerback) Christian Holmes is a veteran guy and another guy who really wasn't in shape when he got here last year."
Plus, former Bixby star Brennan Presley had one catch during the regular season and then scored three touchdowns in the Cheez-It Bowl.
Gundy: "We didn't have a typical August practice period, and then how much better can you really get when you only have two practices each week during the season? He started getting better in November, and then in the bowl he was good."
For seven years, OSU's offensive line play has ranged from adequate to pretty shaky. Before that, in 2006-12, you consistently had outstanding line play. In some of those seasons, the best line play in the Big 12. As Charlie Dickey enters his third season as the line coach, what is the status of your personnel up front?
Gundy: "We'll be considerably better than we have been. We have a center (Danny Godlevske) who transferred in from Miami of Ohio, and we really like him. Sills is in shape now. Jake Springfield played last year as a freshman but didn't know what he was doing. He's getting stronger and has experience. (Taylor) Miterko played as a redshirt freshman last year. (Because of injuries) those guys got valuable reps during a very uncomfortable time for us. Because of (injuries) in the first game, our ability to perform on the offensive line was about a 3 (on a 1-10 scale). We had a bunch of guys who had never played before. It had nothing to do with talent or coaching. It was inexperience. Not good. I'll be shocked if we're not at about a 7 for the first game this year. Most of the 10-win teams we've had, the offensive line (rating) would have been an 8. When we won the Big 12 (in 2011), that group was at a 9."
Photos: See the action from the 2021 OSU spring game
OSU Spring Game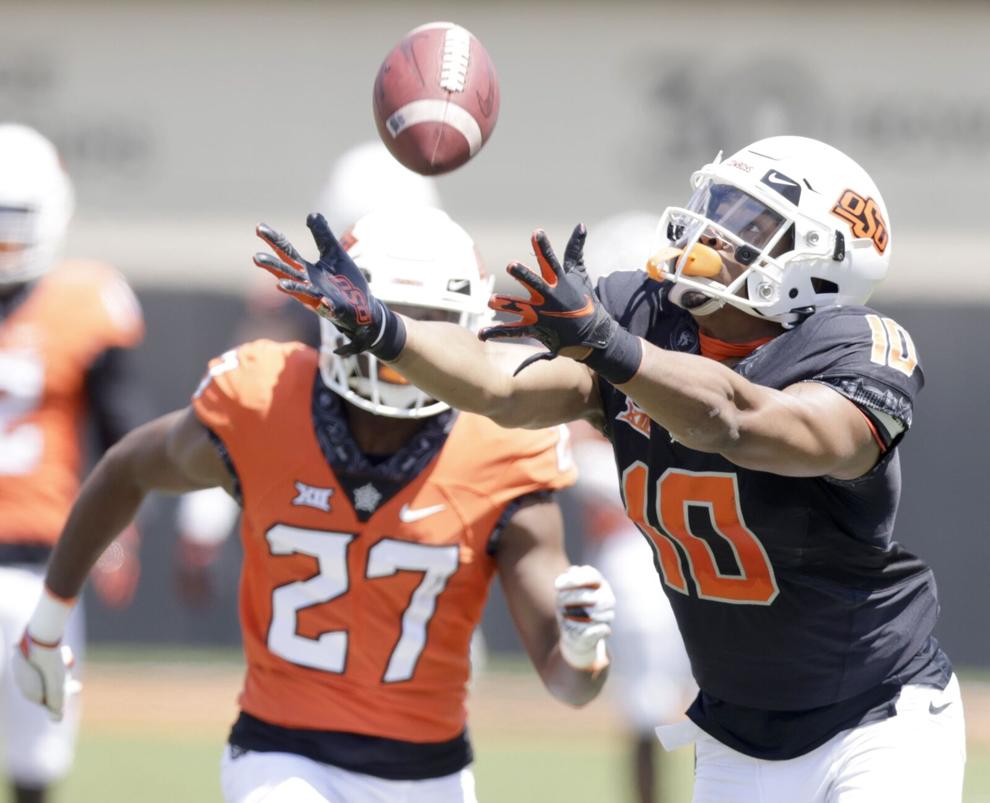 OSU Spring Game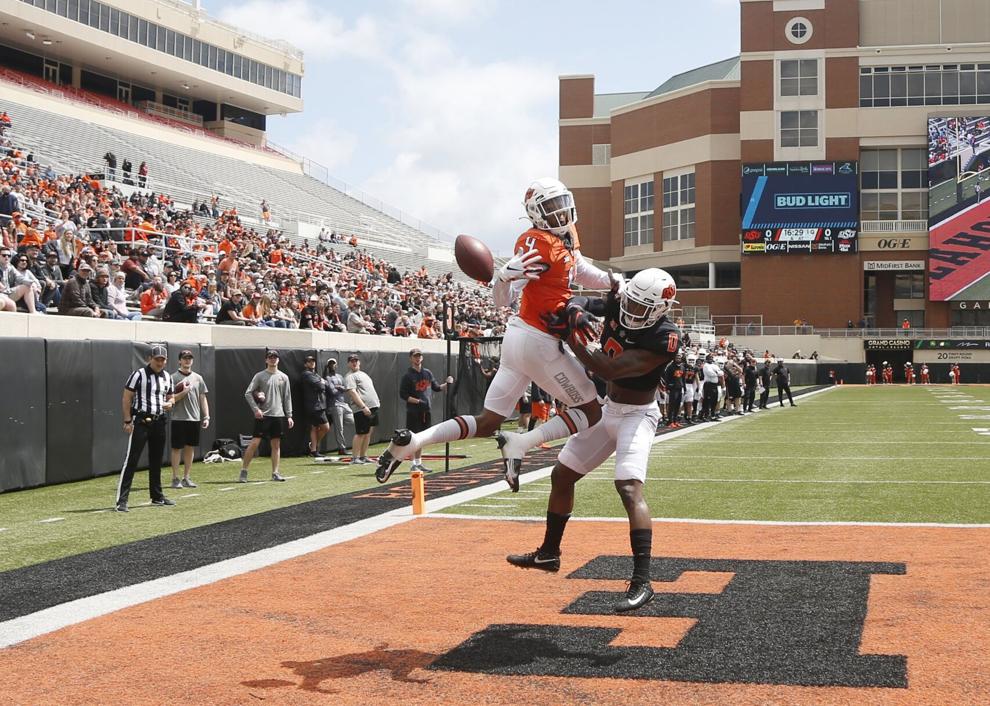 OSU Spring Game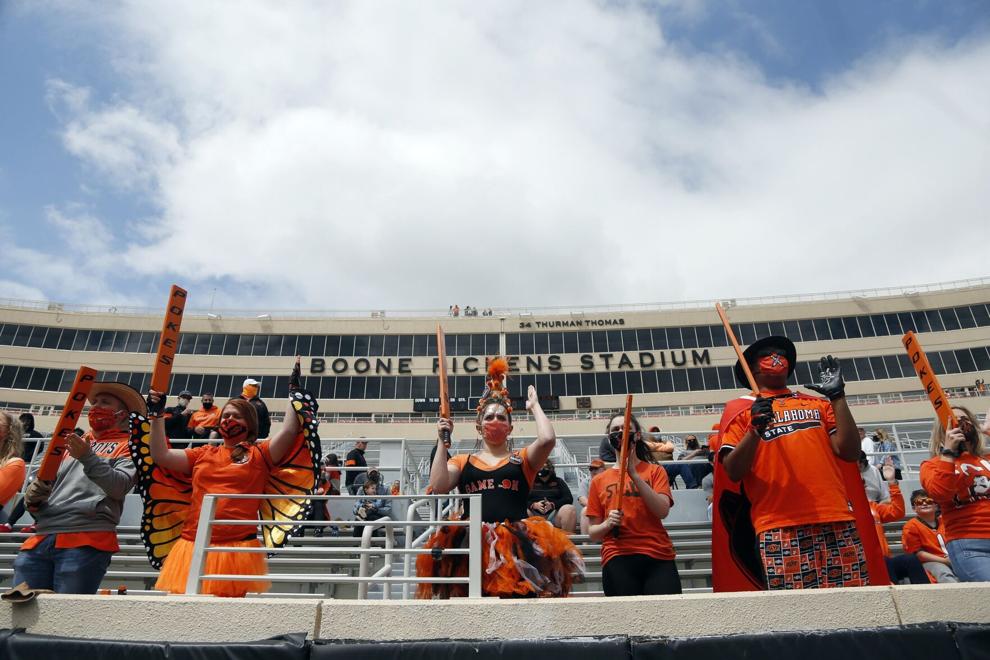 OSU Spring Game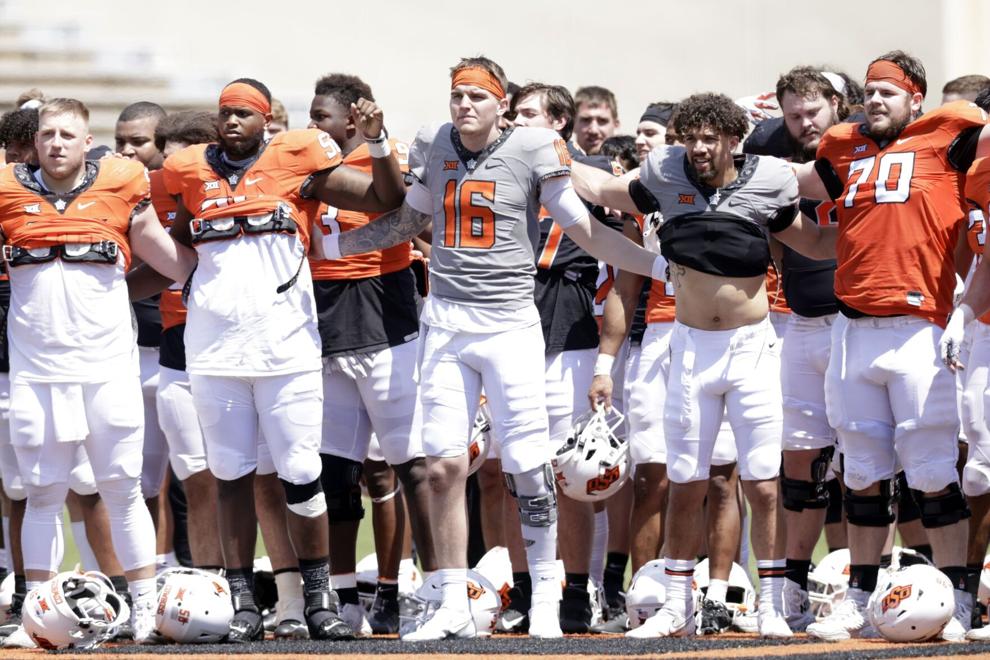 OSU Spring Game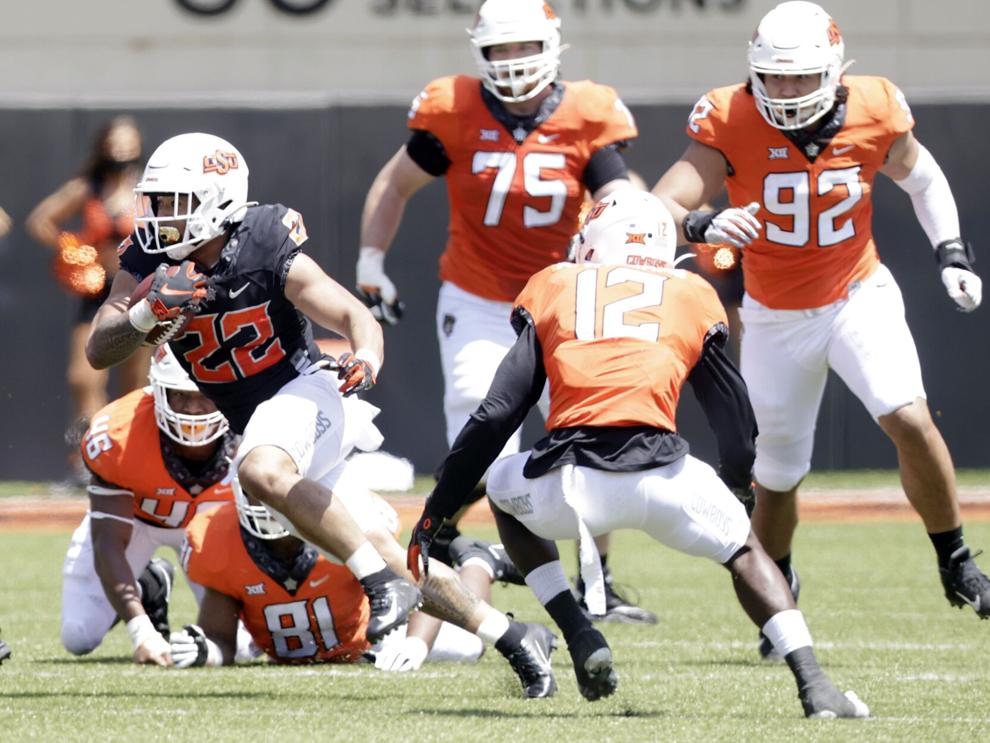 OSU Spring Game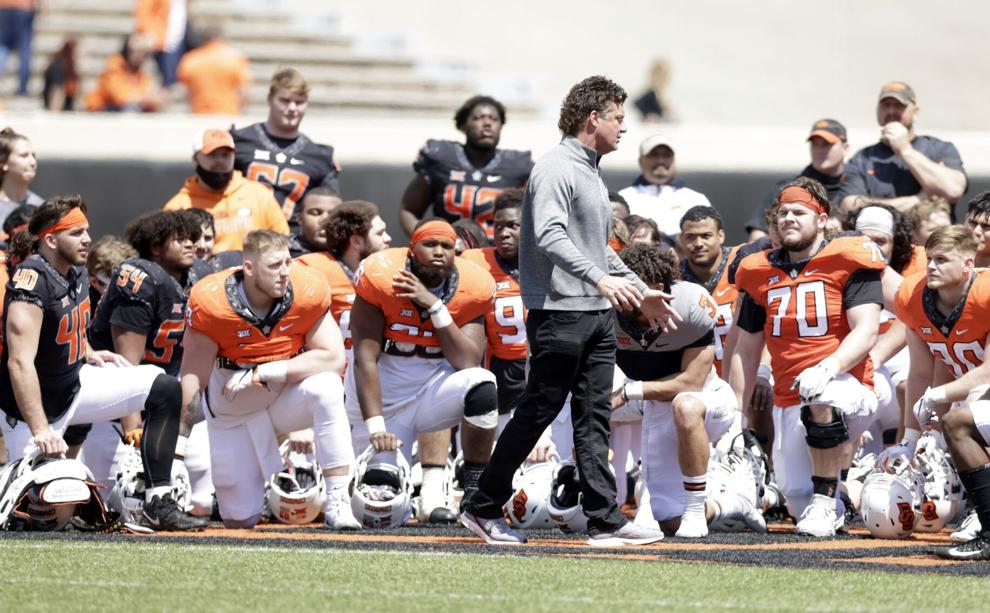 OSU Spring Game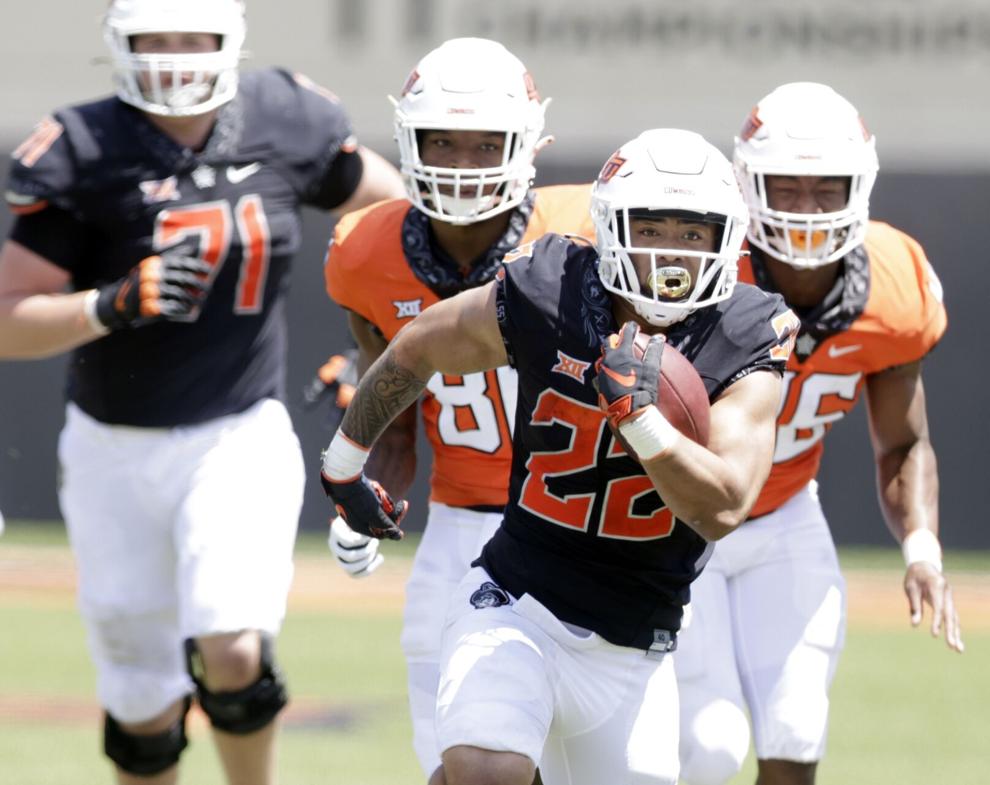 OSU Spring Game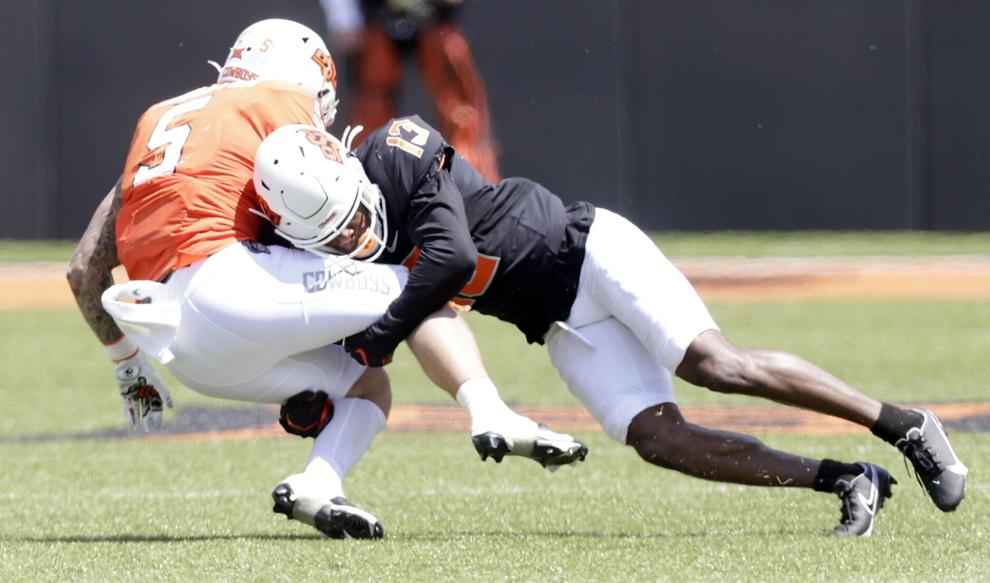 OSU Spring Game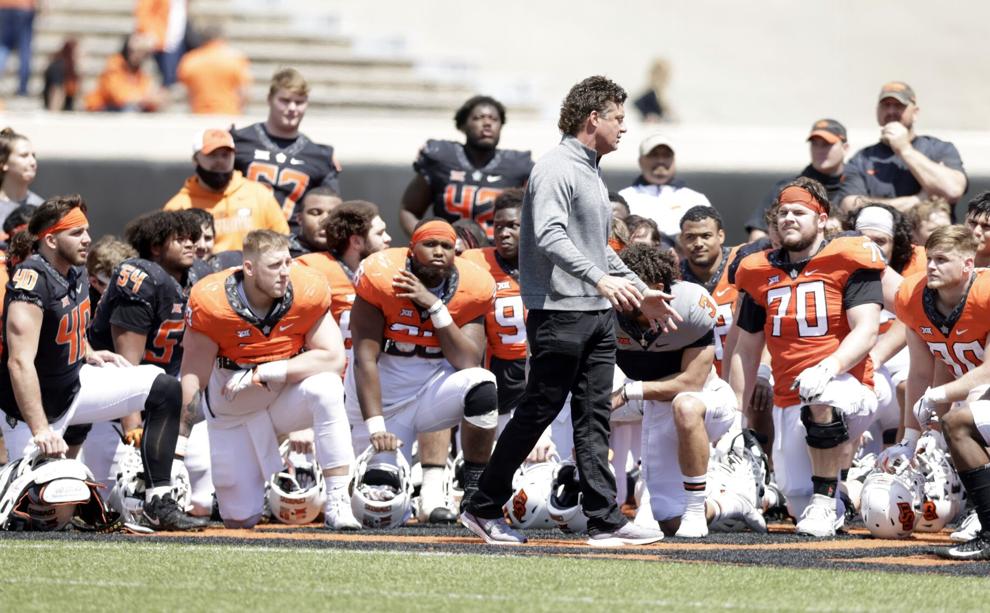 OSU Spring Game
OSU Spring Game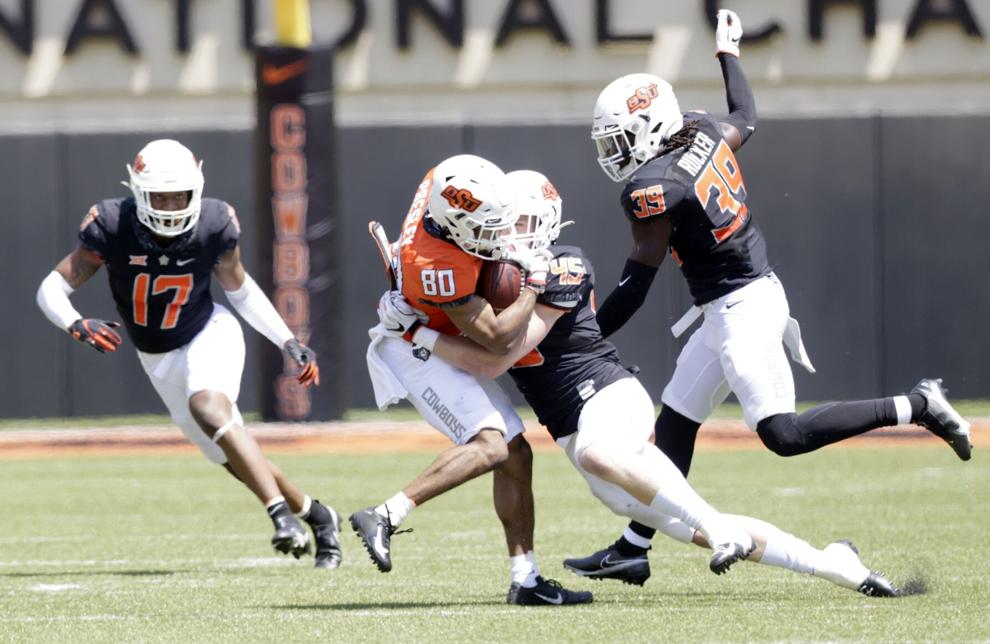 OSU Spring Game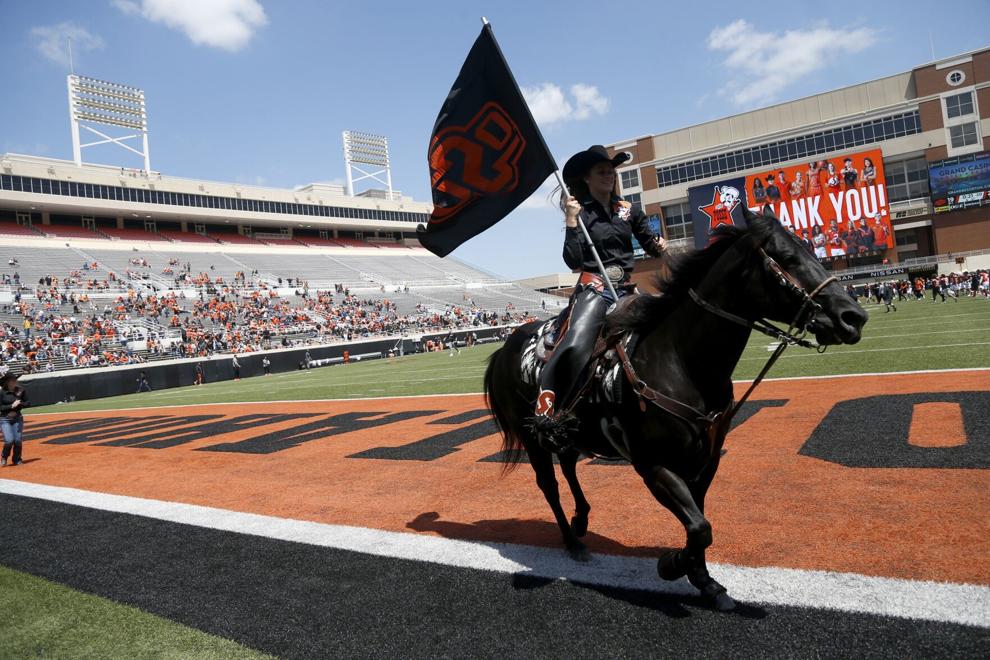 OSU Spring Game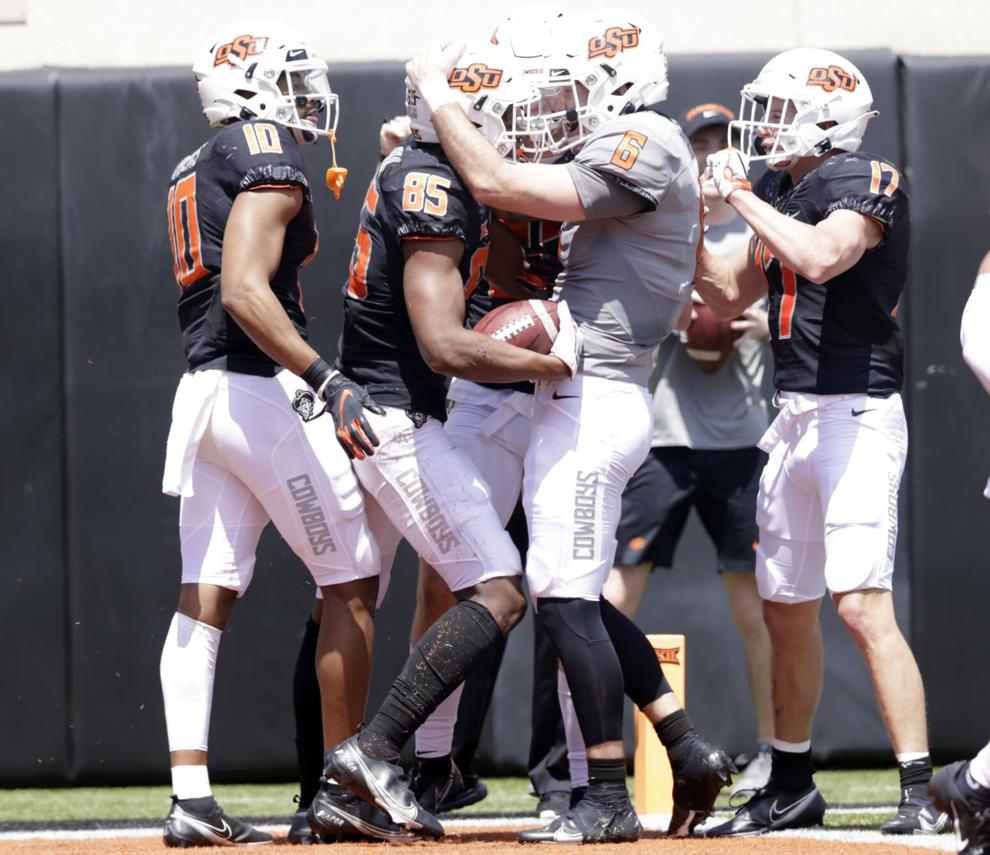 OSU Spring Game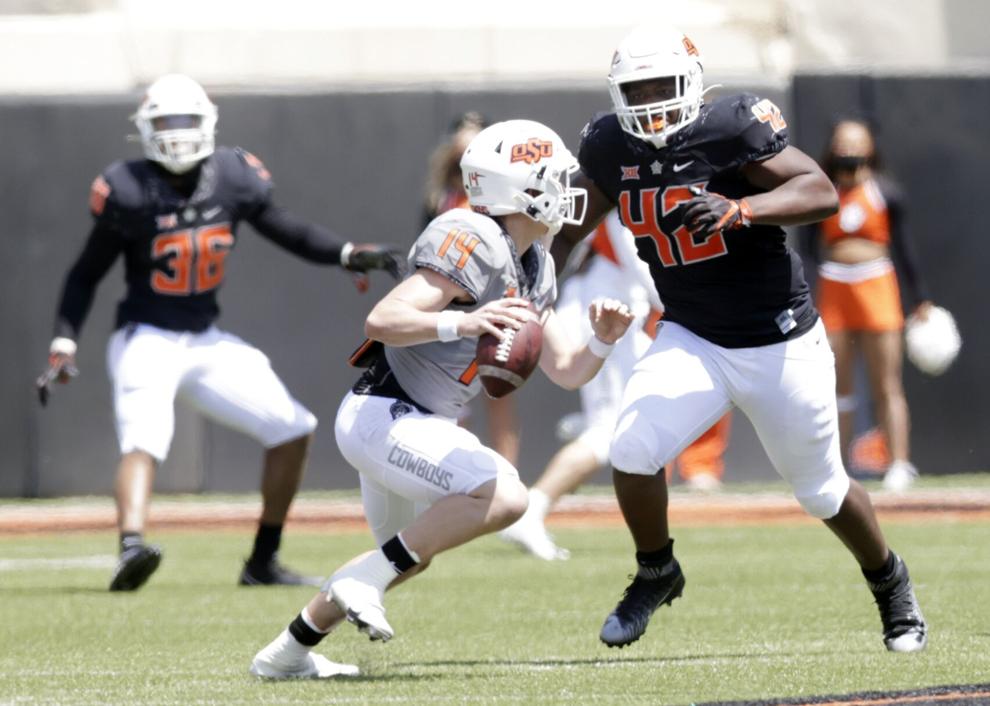 OSU Spring Game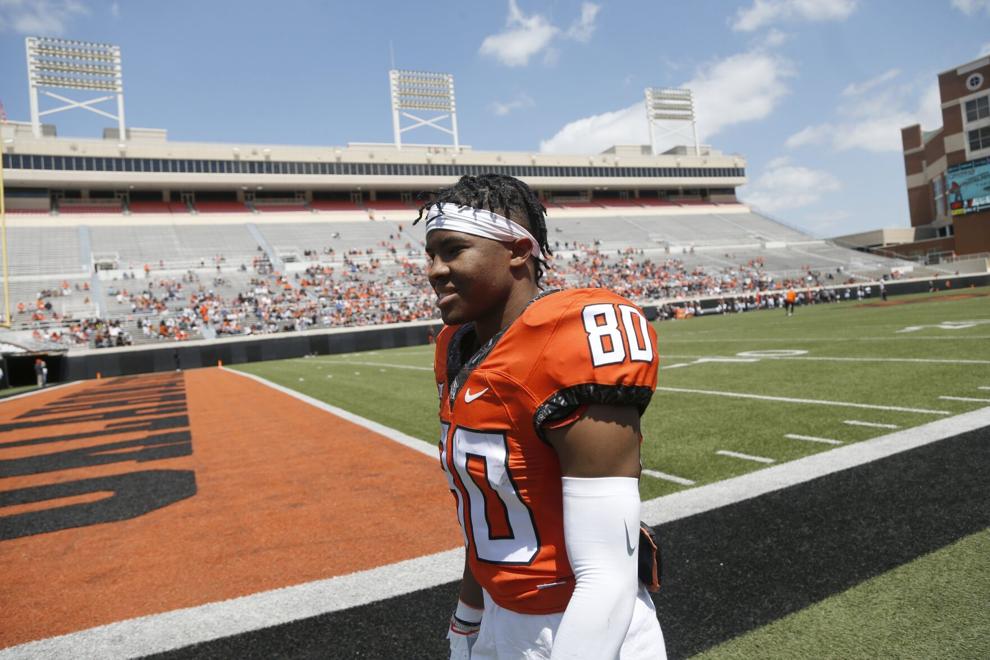 OSU Spring Game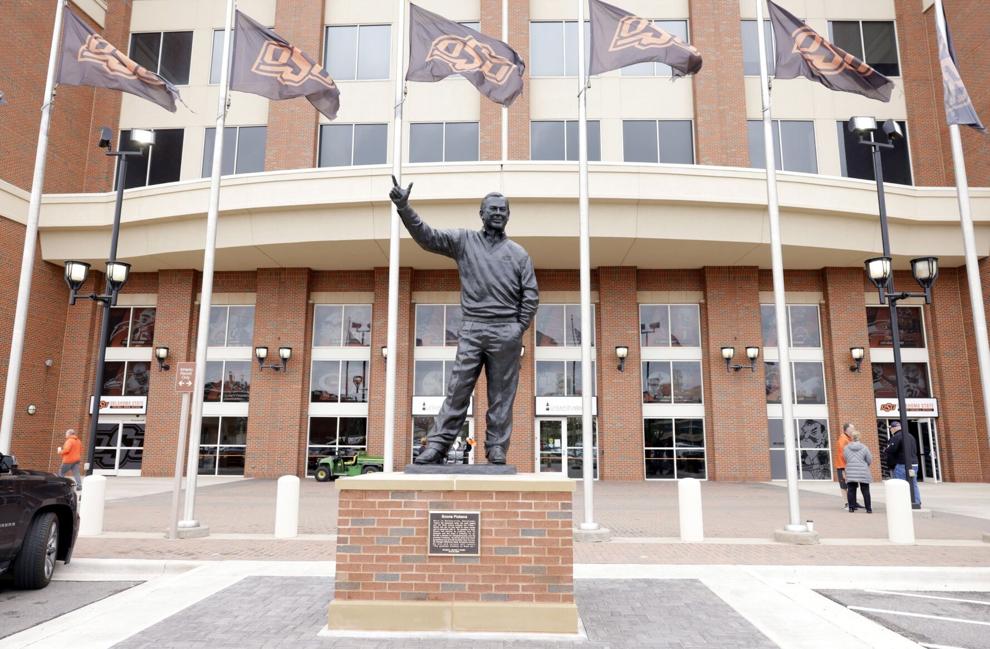 OSU Spring Game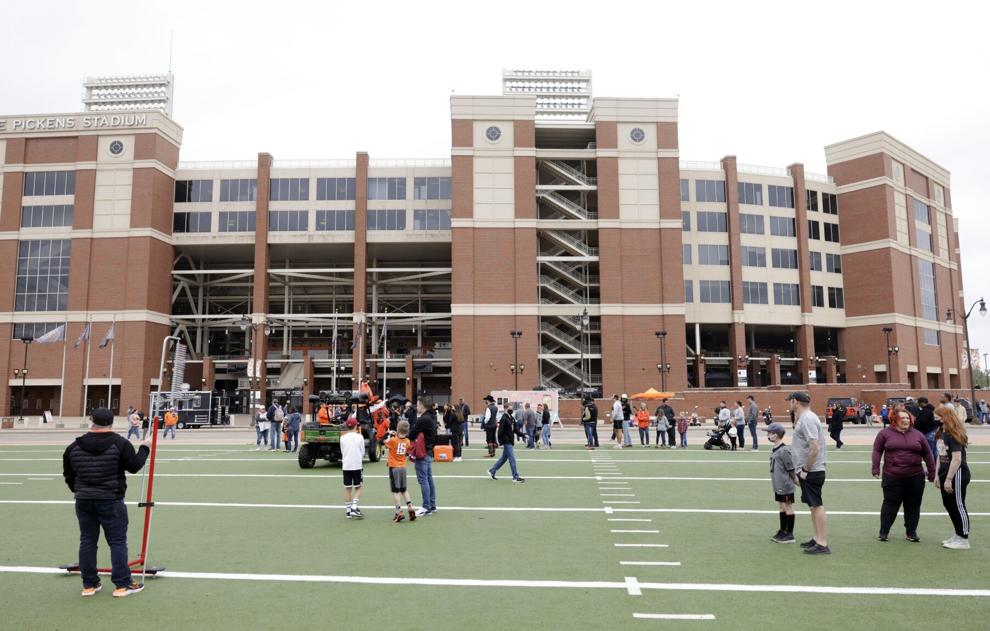 OSU Spring Game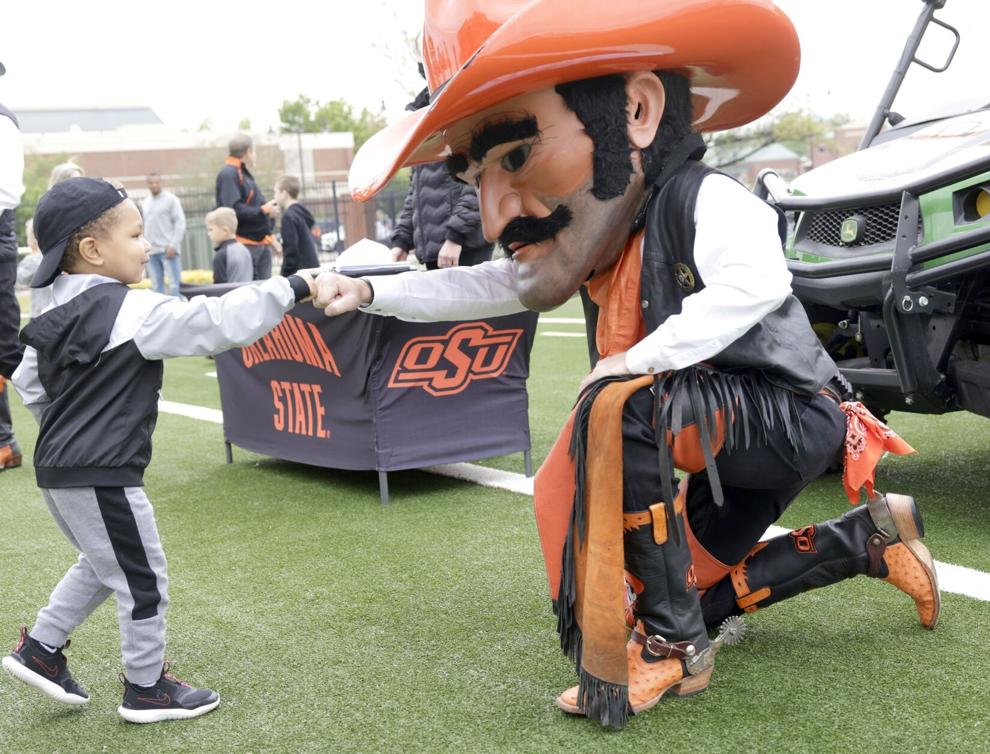 OSU Spring Game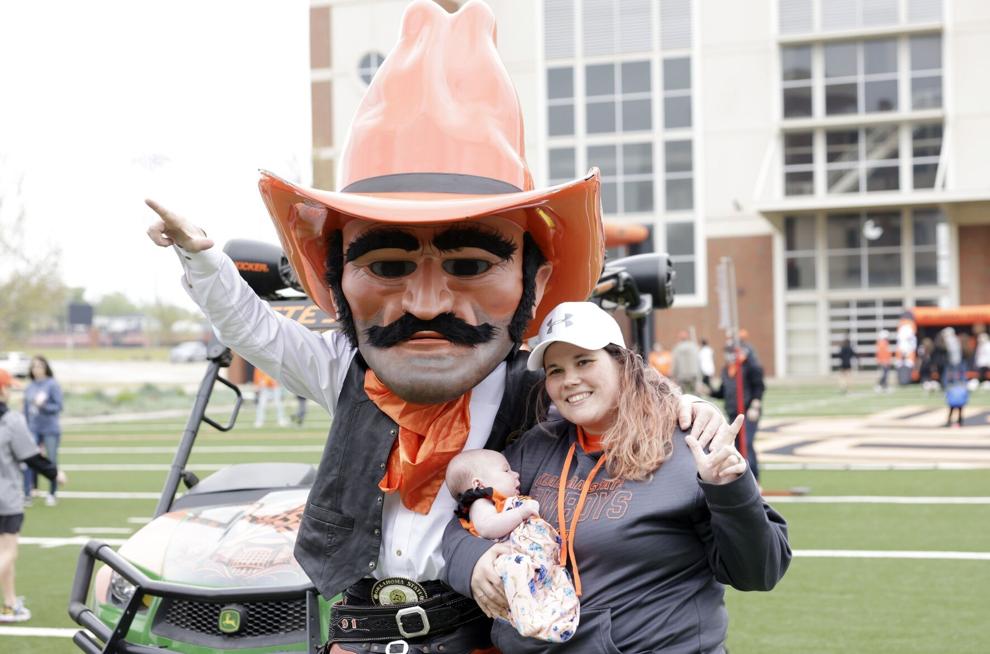 OSU Spring Game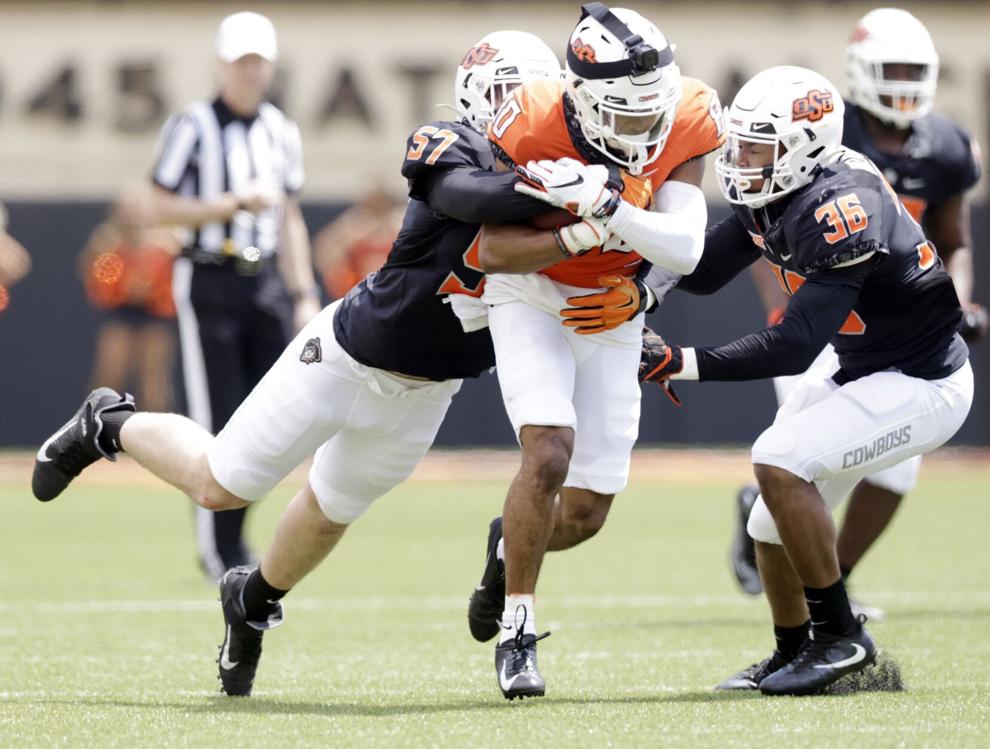 OSU Spring Game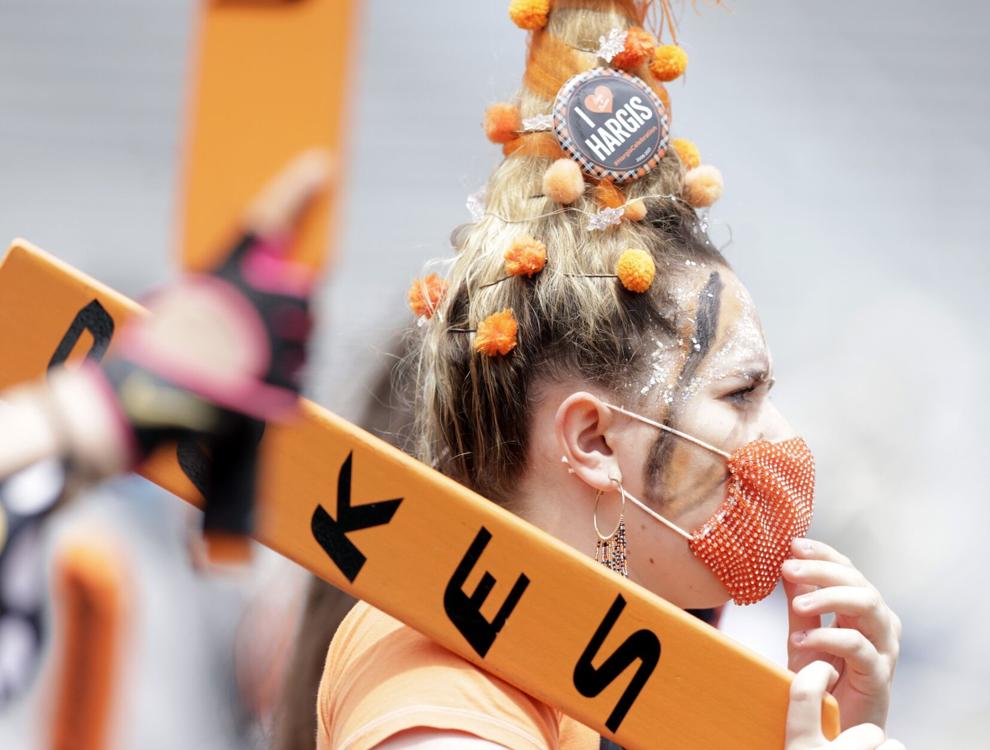 OSU Spring Game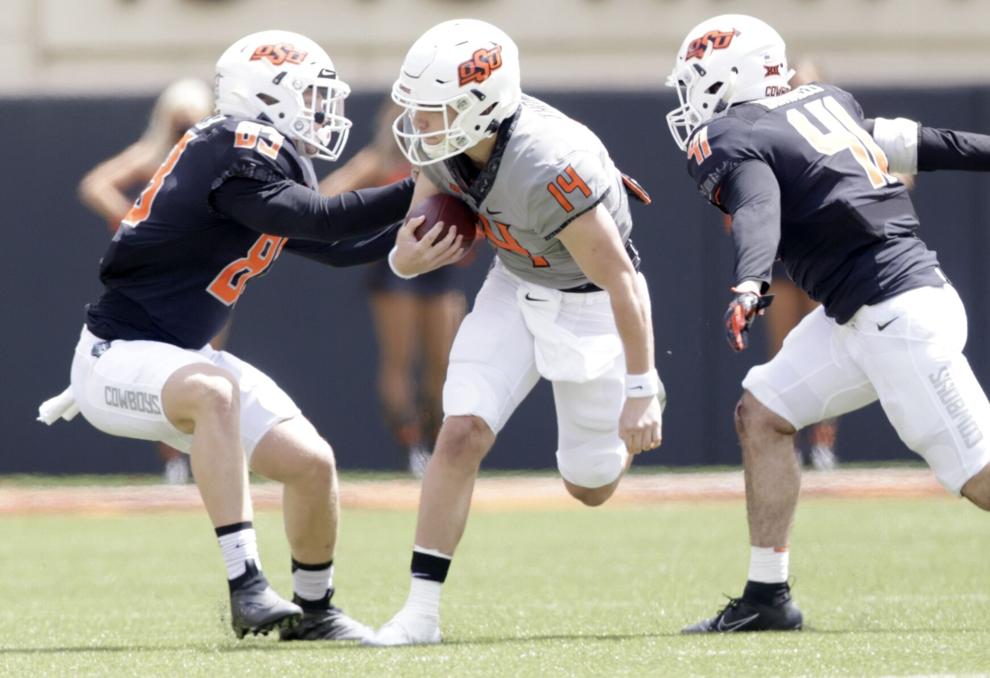 OSU Spring Game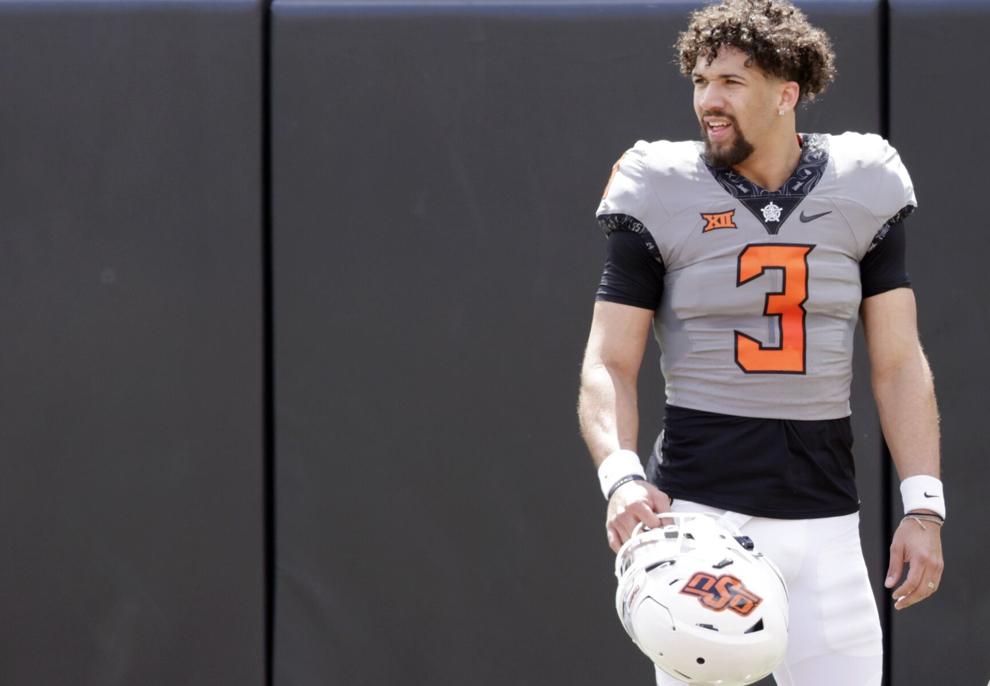 OSU Spring Game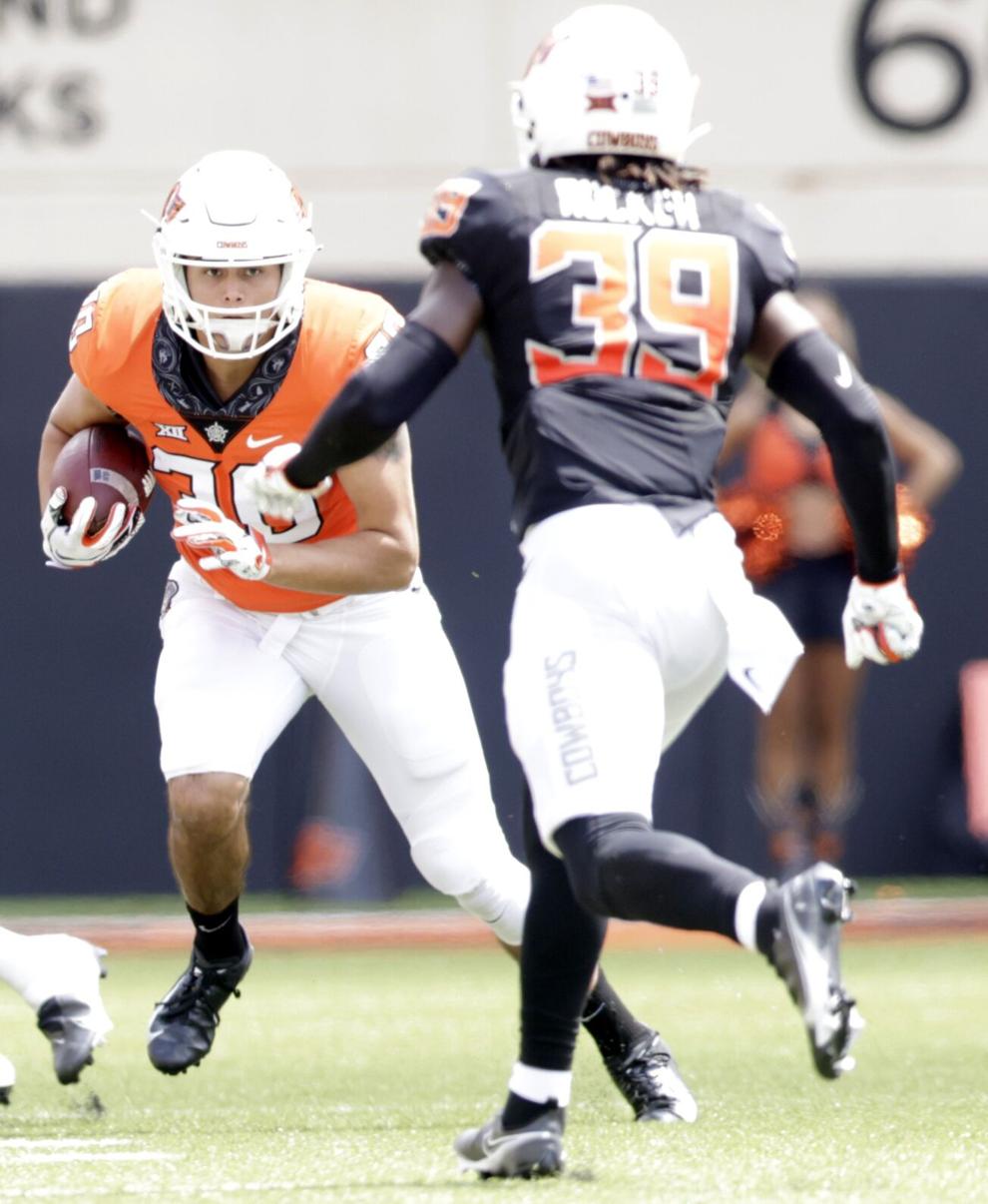 OSU Spring Game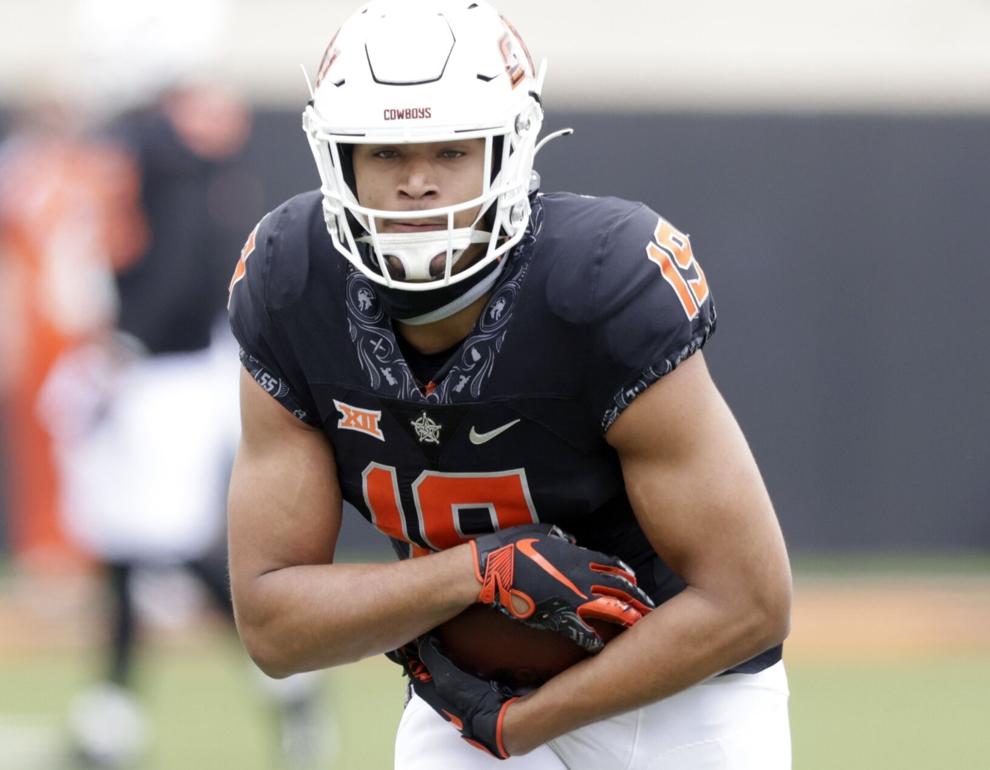 OSU Spring Game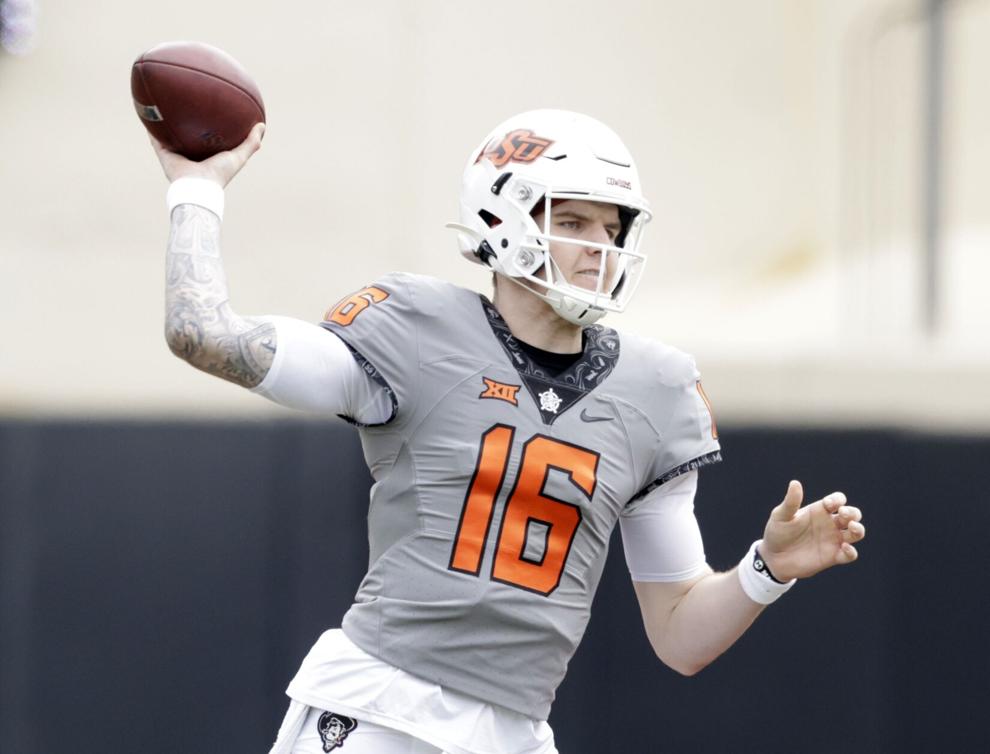 OSU Spring Game
OSU Spring Game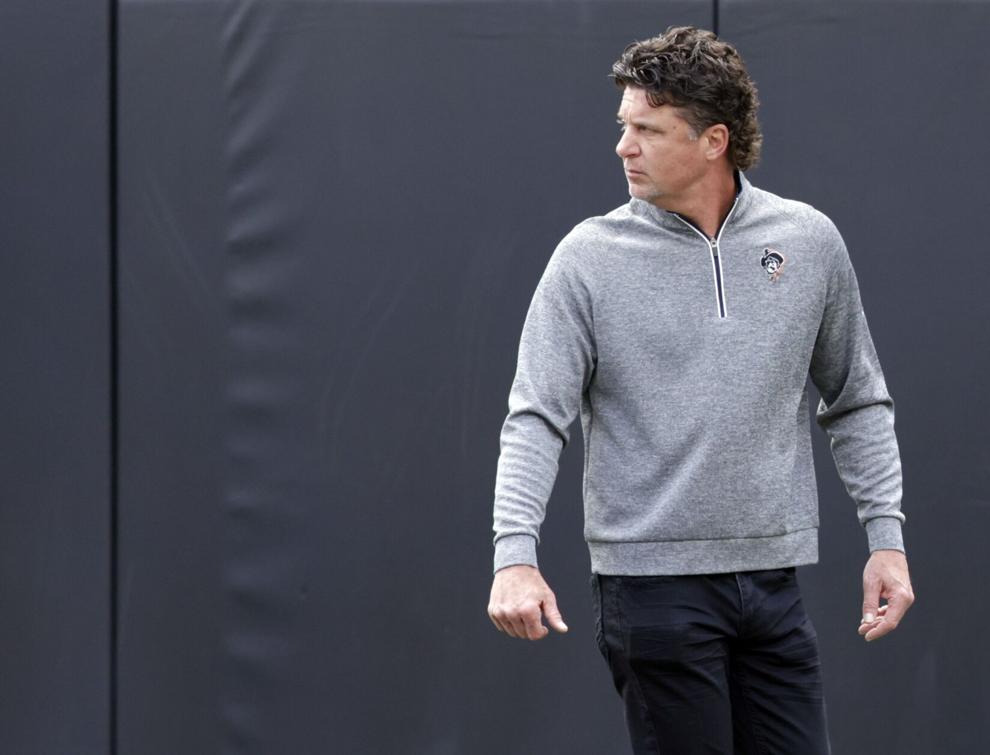 OSU Spring Game
OSU FOOTBALL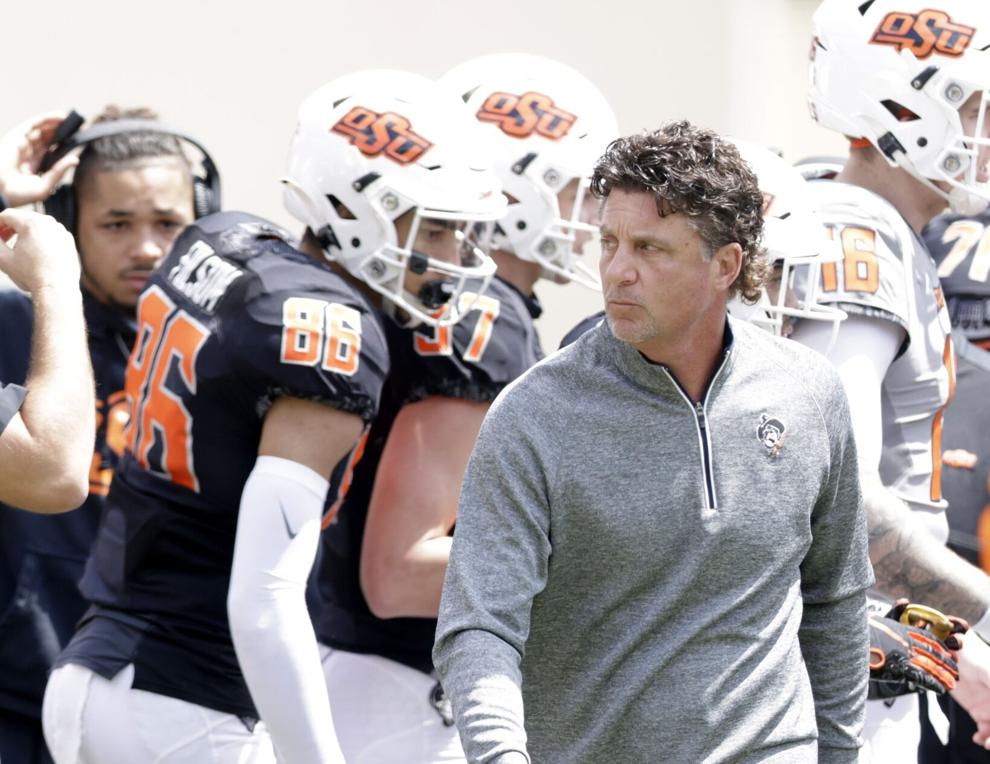 OSU Spring Game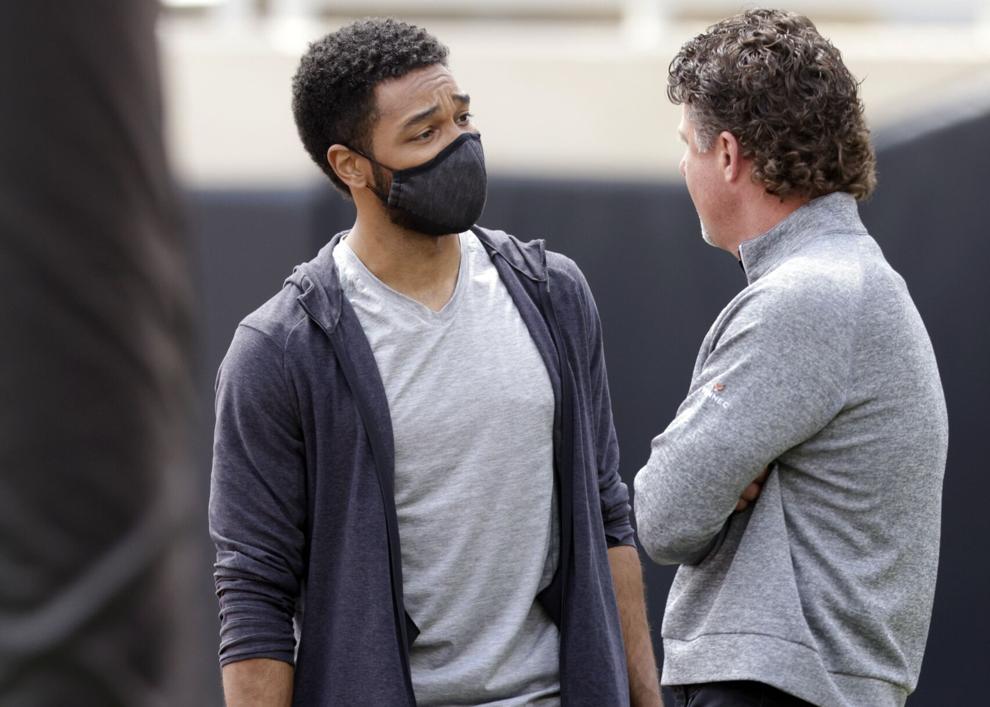 OSU Spring Game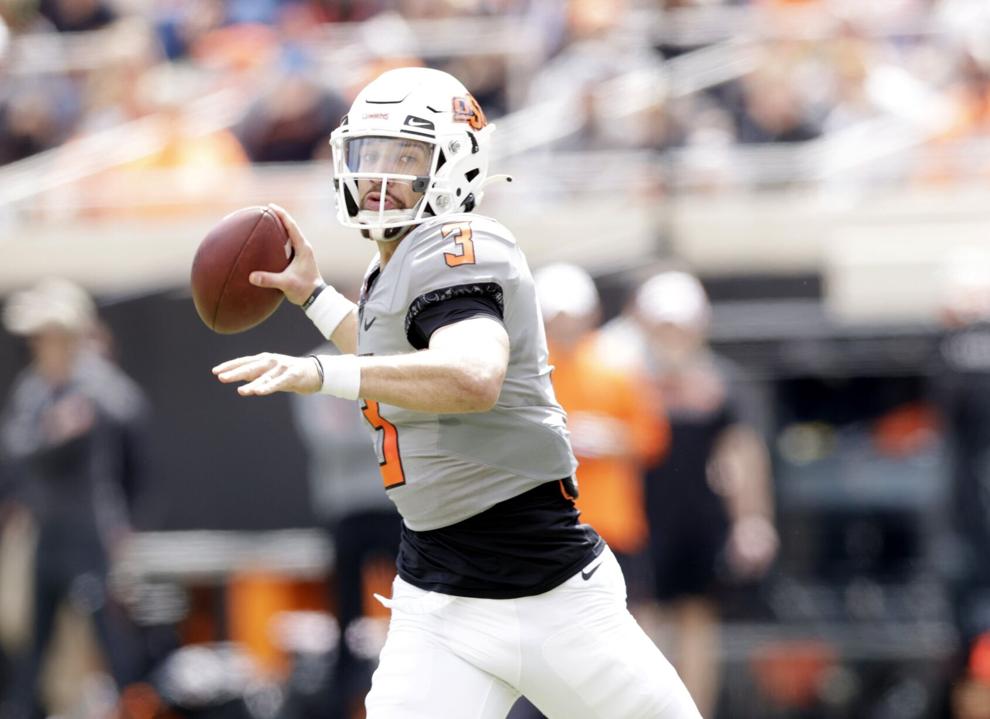 OSU Spring Game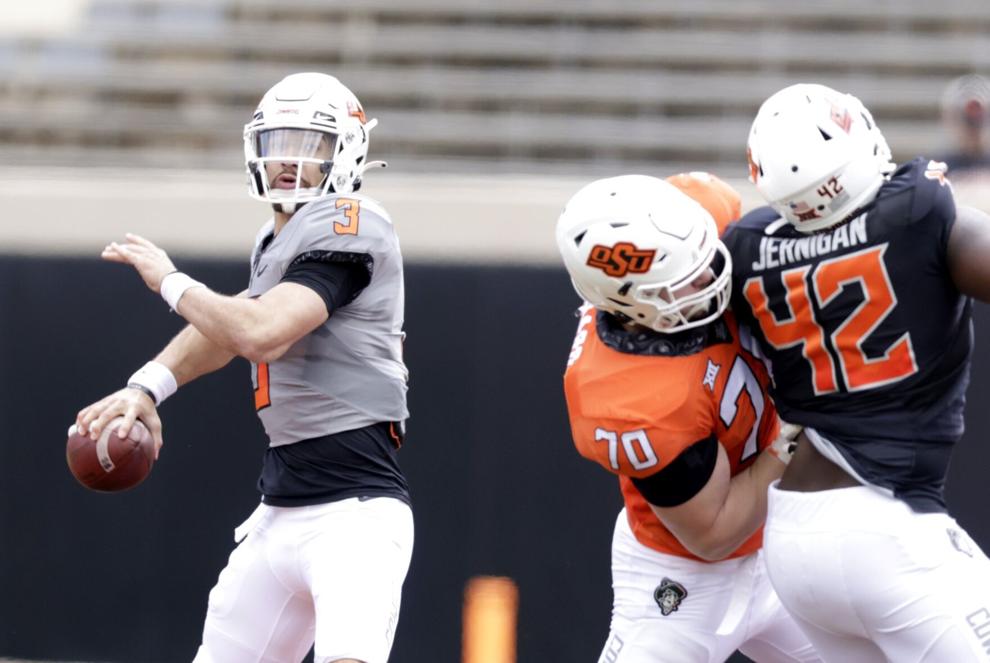 OSU Spring Game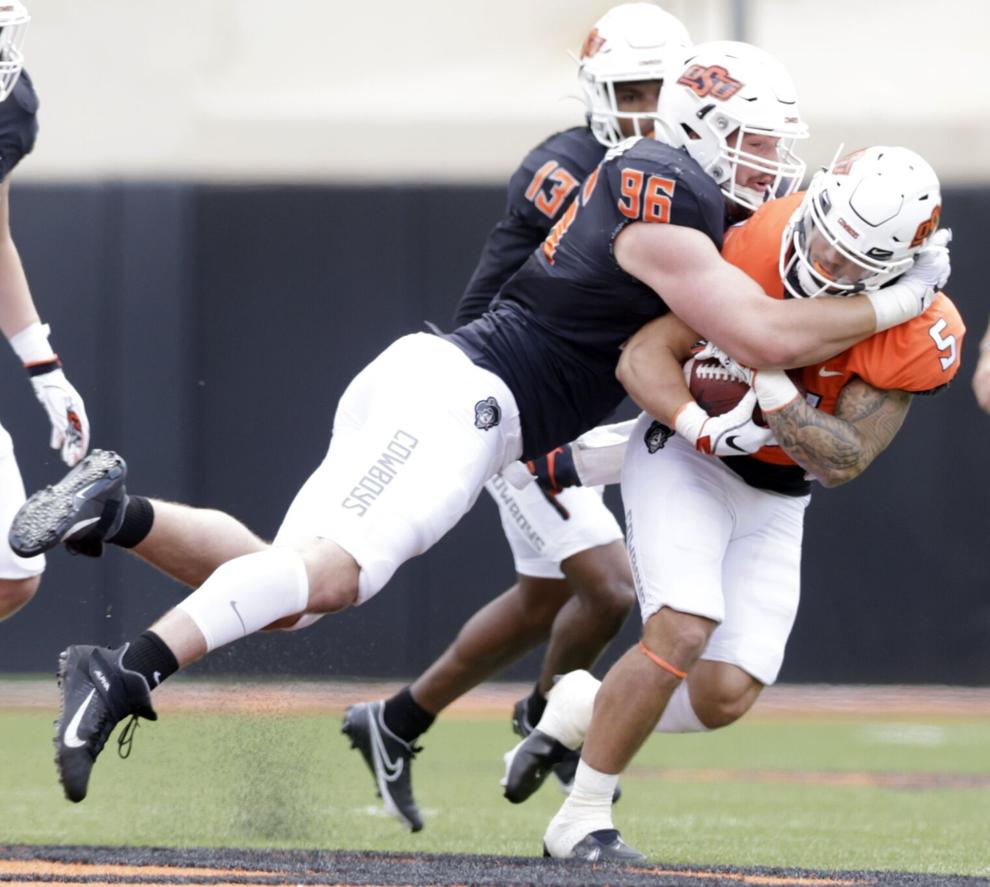 OSU Spring Game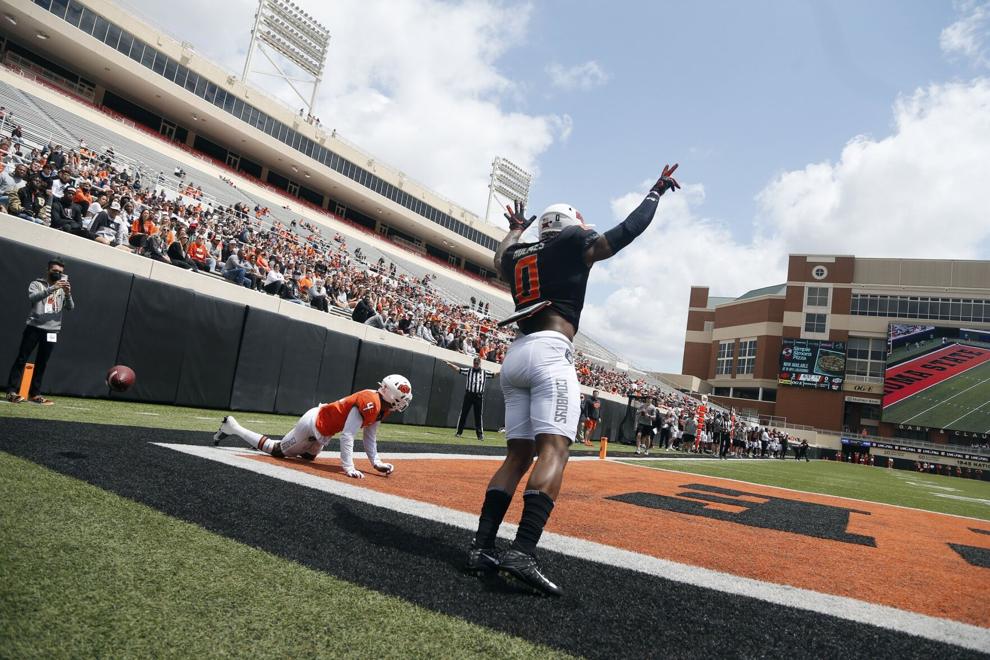 OSU Spring Game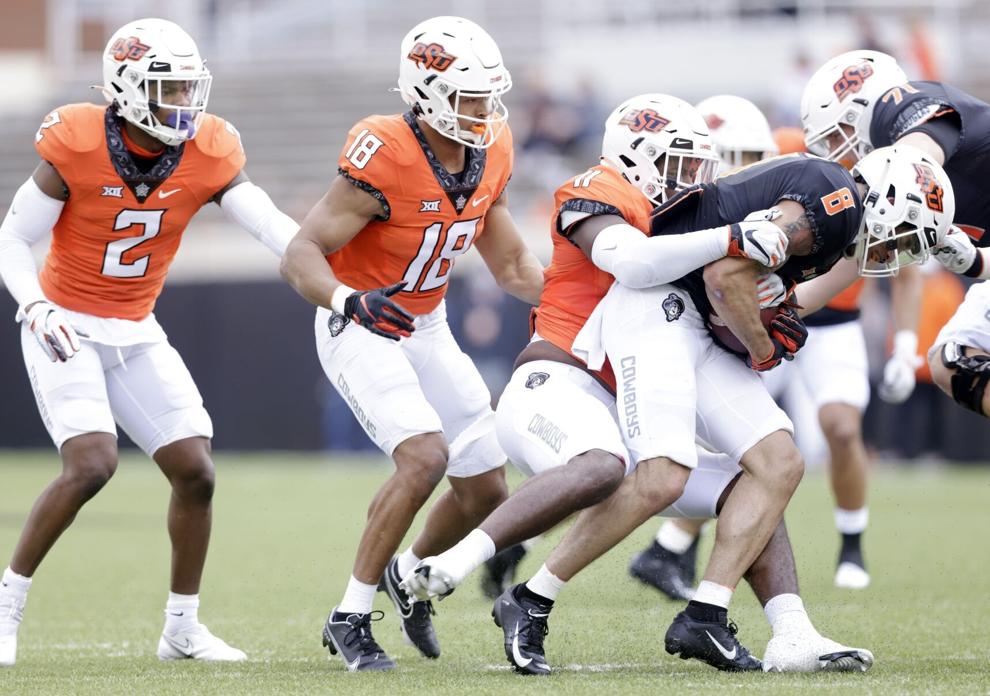 OSU Spring Game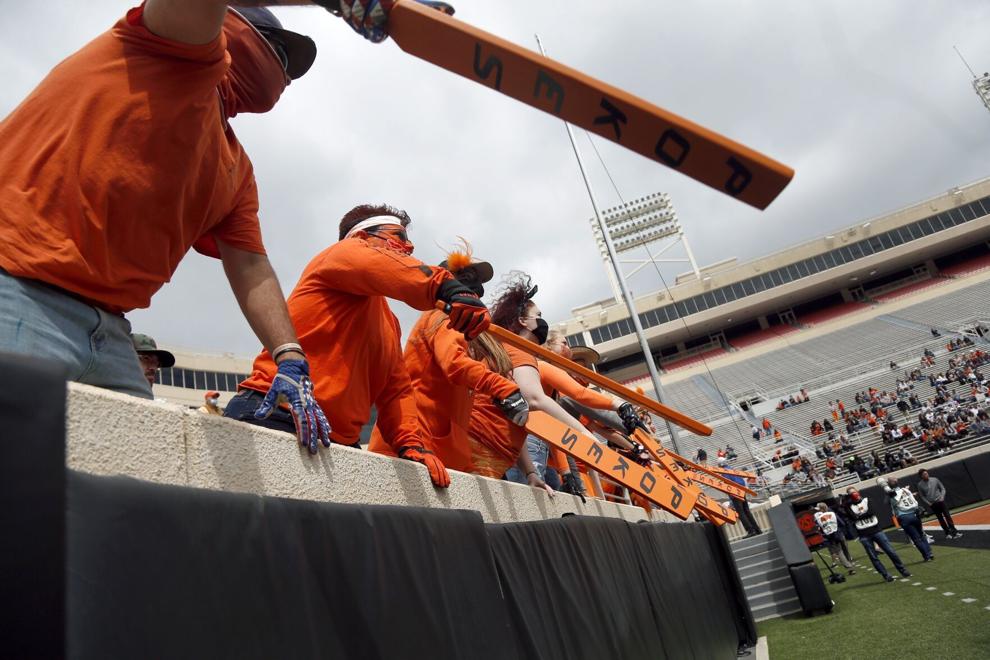 OSU Spring Game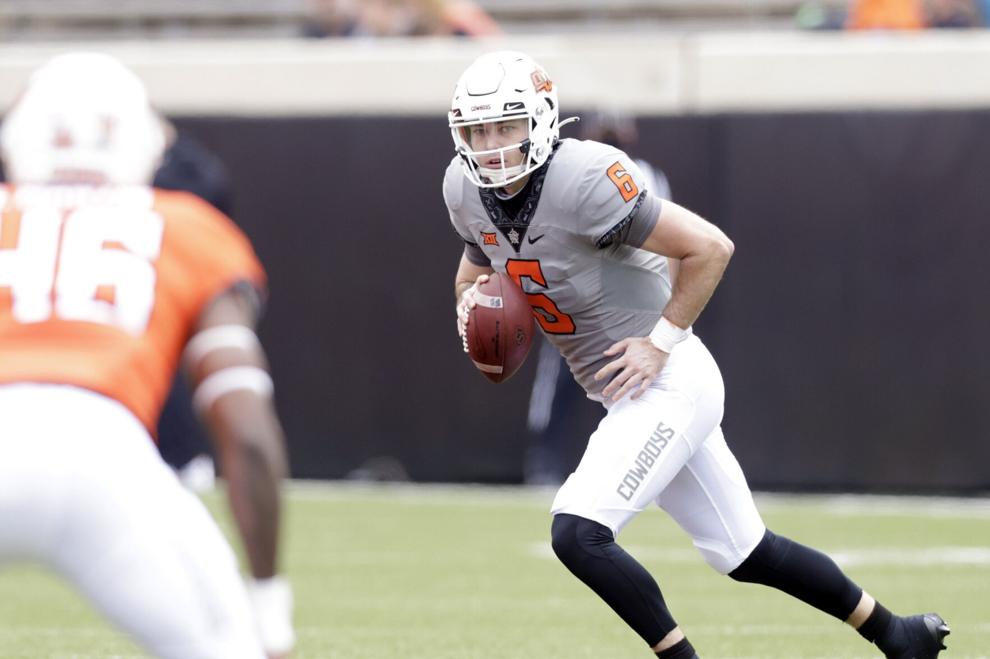 OSU Spring Game
OSU Spring Game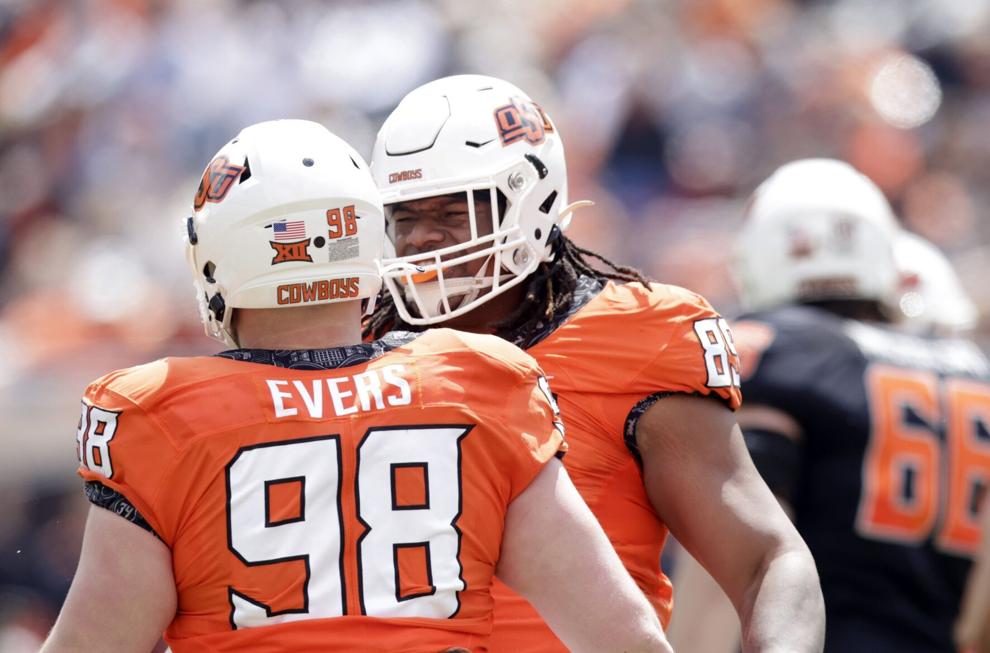 OSU Spring Game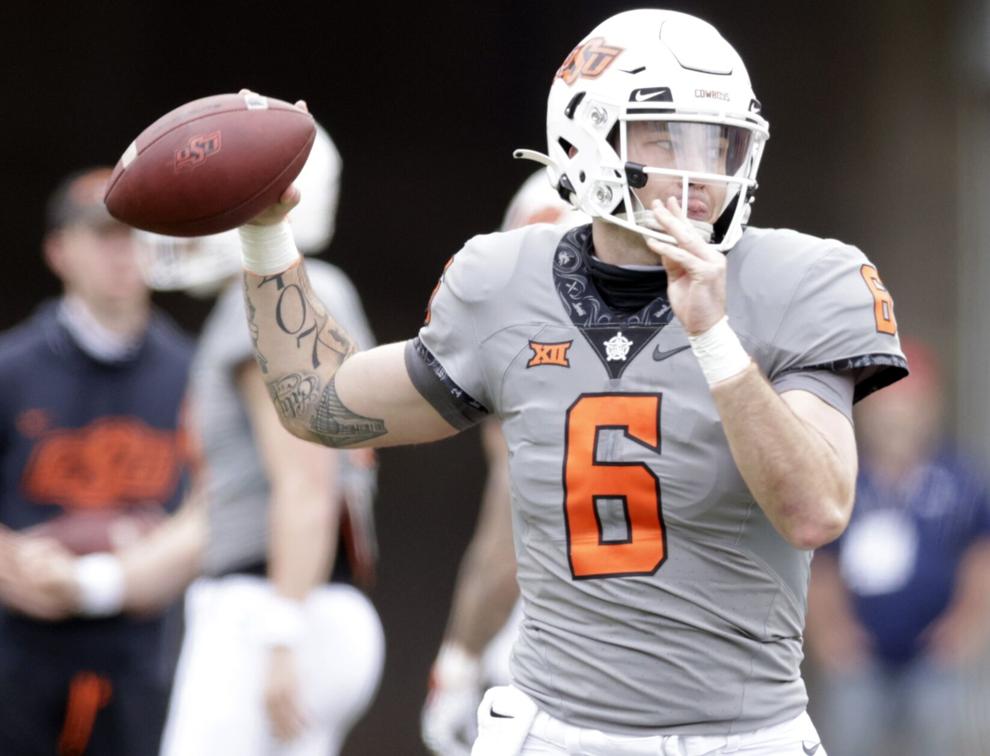 OSU Spring Game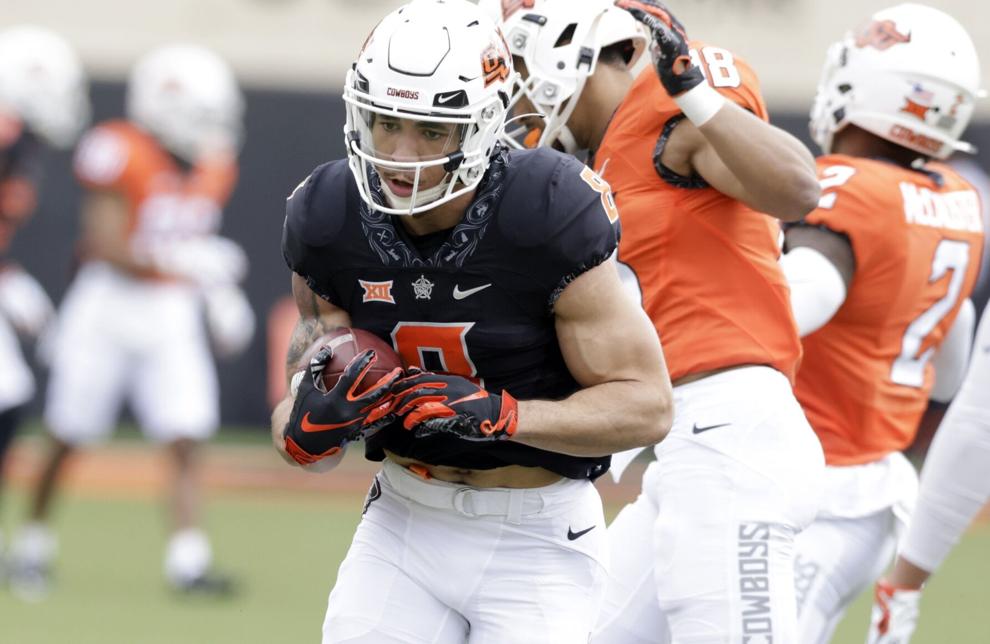 OSU FOOTBALL
OSU Spring Game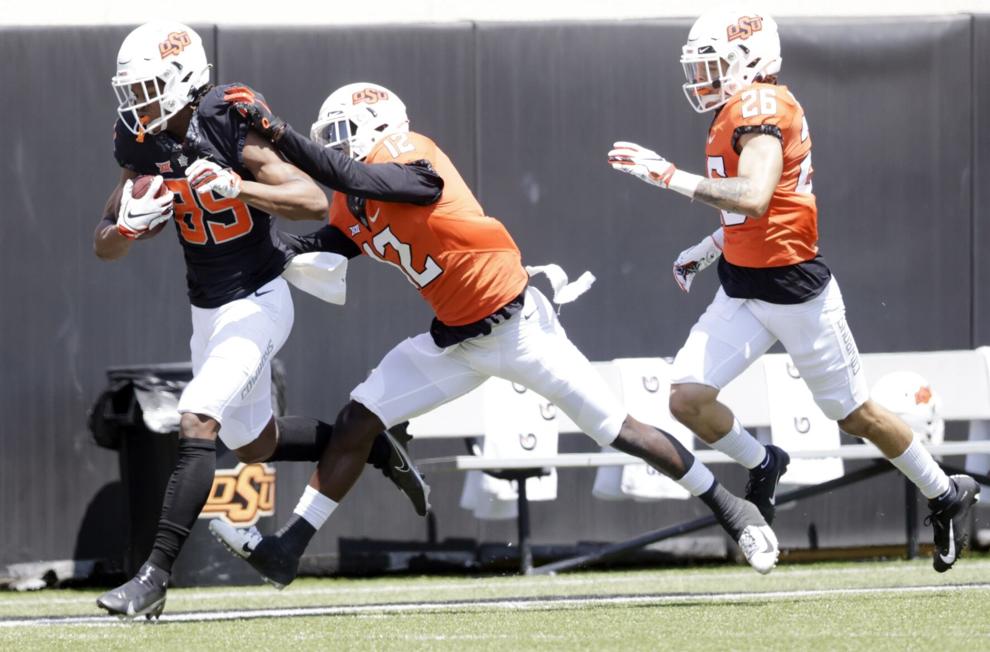 $3 for 3 months