During those years when I would drive to Stillwater to watch an Oklahoma State football practice, the best 10 minutes of any day were the five spent with Johnny Barr and the five spent with Mack Butler.
At that time, Barr was OSU's recruiting coordinator and Butler the director of football operations. No head football coach has the time to be everyone's best friend, and that's the value of staff members like Barr and Butler.
Each guy is at the maximum level on people skills. Each one has world-class small-talk ability. Regarding the program's relationship with former players, alumni, high school coaches and the parents of current players and recruits, Barr and Butler were immeasurably important members of the Mike Gundy support staff.
Actually, Butler still is an immeasurably important Gundy assistant.
The irreplaceable Johnny Barr is not.
After a lifetime of football — a nice career as an OU Sooner wide receiver and most of 50 years as a college coach — Barr was a victim of the Oklahoma State layoffs that were announced Wednesday.
He is a 72-year-old man with the health of a 32-year-old and the energy of a 52-year-old, and there can't possibly be a more connected person in college football, but Barr is finished after having been on Gundy's staff since 2009. Barr more recently was the director of football relations. The Pokes Report reported online that Mike Groce, the director of football recruiting and an eight-year staff member, also was laid off. What a terrible Wednesday in the Barr family. Barr is married to Groce's sister.
Barr also was a Pat Jones OSU assistant coach. In 1989, Barr was promoted to the defensive coordinator position, but during the summer there was the resignation of OU head coach Barry Switzer and the promotion to the top job of defensive coordinator Gary Gibbs. Barr was offered a job on the Gibbs staff and accepted, leaving Oklahoma State before the 1989 season.
After coaching Sooner linebackers for six seasons, Barr was a defensive assistant at Kansas and Texas Tech before moving to Texas A&M as the Aggies' director of on-campus recruiting.
For months, as the coronavirus pandemic has wreaked havoc on the finances of college athletic departments, OSU personnel have known to expect a university reaction. Barr was summoned to athletic director Mike Holder's office for an 8:30 a.m. Wednesday meeting.
"I knew one of three things was going to happen," Barr said after that meeting. "I was going to get a pay cut, I was going to get furloughed or I was going to get terminated. There you have it.
"I've done this for so long that nothing really shocks me anymore. I wanted to work for as long as I enjoyed it. I've had a good run. Football has been good to me. (Mike) Gundy has been really good to me.
"I'm good with what happened," Barr added. "I'll move on. I think I'm done now, though, as far as football."
Barr wasn't asked about Gundy, but made it a point to mention him.
"I want to say this: Mike Gundy is the best head coach I've ever worked for," Barr said. "Whether it's (teaching) football, handling kids, talking to kids about things other than football — and the way he goes about doing it — he has been the best. Good football man and he loves those kids."
Barr's commentary felt like a counter to the summer narrative that Gundy had been lacking with regard to personal relationships with players, and that significant changes were necessary within the program.
In east Texas, for the Rabbits of Atlanta High School, Barr was an accomplished quarterback. He was a member of the 1966 OU recruiting class — the only Jim McKenzie recruiting class.
When Barr was a first-year Sooner wide receiver, Switzer was the first-year Sooner offensive coordinator. During the 1968 Bluebonnet Bowl — a 28-27 OU loss to SMU — Switzer's play calls led to a memorable performance from Barr: eight receptions for 138 yards and two touchdowns.
Since 2010, Oklahoma State has hosted its Extreme Camp, during which 100 campers pay $2,500 per person to be embedded with the football program for a weekend. They attend practice sessions and coaches' meetings.
Money generated was committed to various football program needs, like funding summer camps and paying graduate assistants. The Extreme Camp has generated $1.5 million in extra revenue for Cowboy football, and it all resulted from Barr's idea to do it in the first place.
There had been a comparable, annual event at Texas A&M, during Barr's 2004-07 run on the Aggie staff, and after returning to OSU he pitched the idea of an OSU camp to Gundy. Barr became the founder and coordinator of the Cowboys' Extreme Camp.
"I think it's been great for the university and the campers," Barr said. "They got to see things they never would have seen otherwise."
The 2020 camp was canceled because of COVID-19 concerns. After having been informed of his layoff on Wednesday, Barr left Boone Pickens Stadium to meet with an OSU fan who this year would have attended his 10th consecutive camp. Barr presented to that fan a framed jersey and a swag bag.
For years, before the start of OSU road games, there was the ritual of conversing with Barr at field level. For me, talking football with coach Barr was a career perk.
When Oklahoma State hosts Tulsa for the Sept. 19 opener, Barr will be at home. Will he watch the telecast intently, casually or not at all?
"Depends on how many beers I have," he replied.
---
College football 2020: Everything you need to know about OSU
Breaking down the 2020 schedule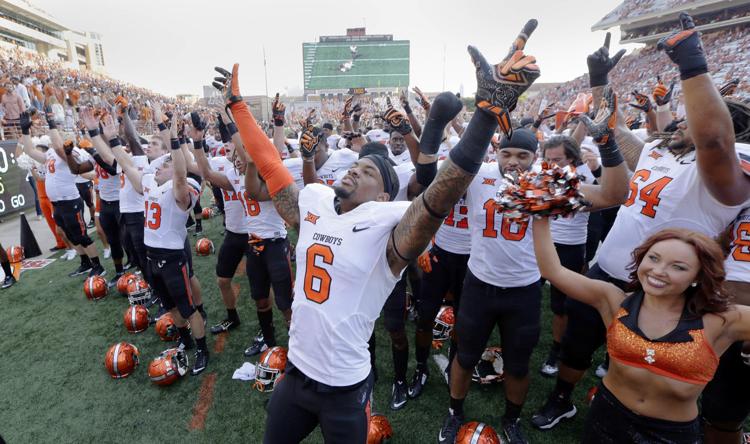 Video: Frank Bonner and Guerin Emig break down OSU's 2020 football outlook
Broadcast schedule and how to get tickets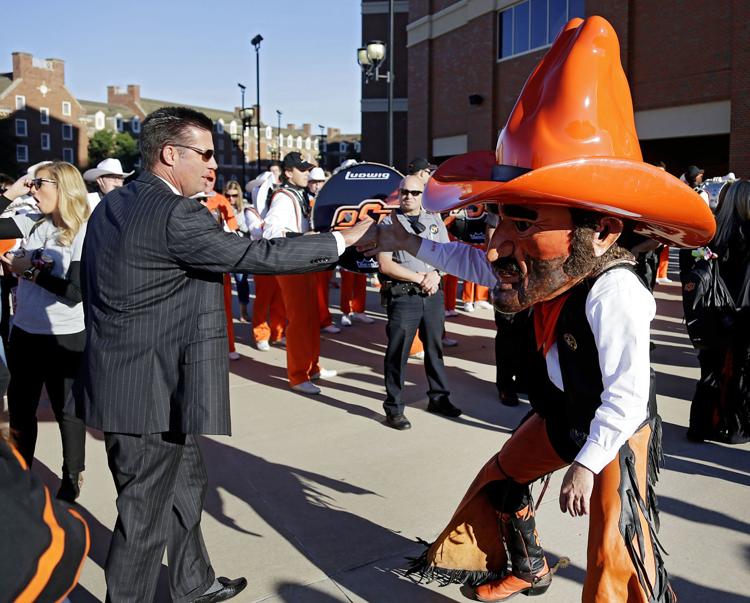 Here's a look the annual salaries of head coach Mike Gundy and his 10 assistants.
Stars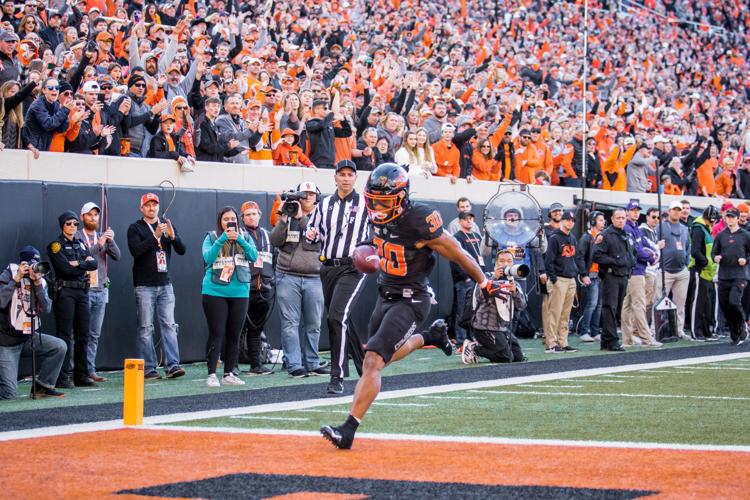 Sleepers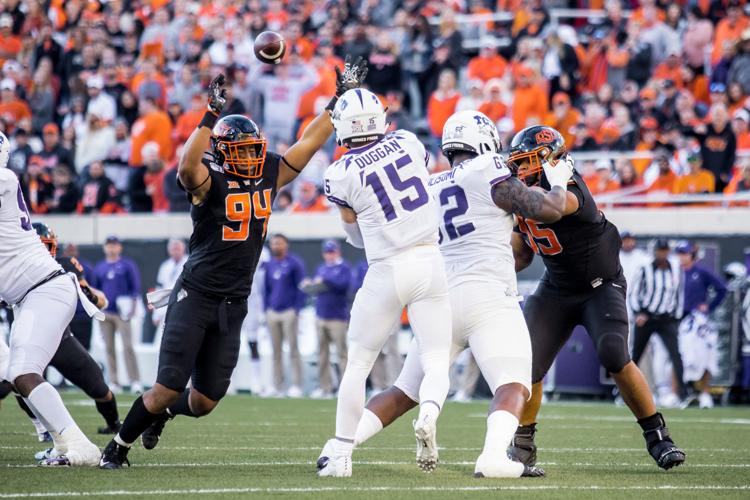 Breaking down the offense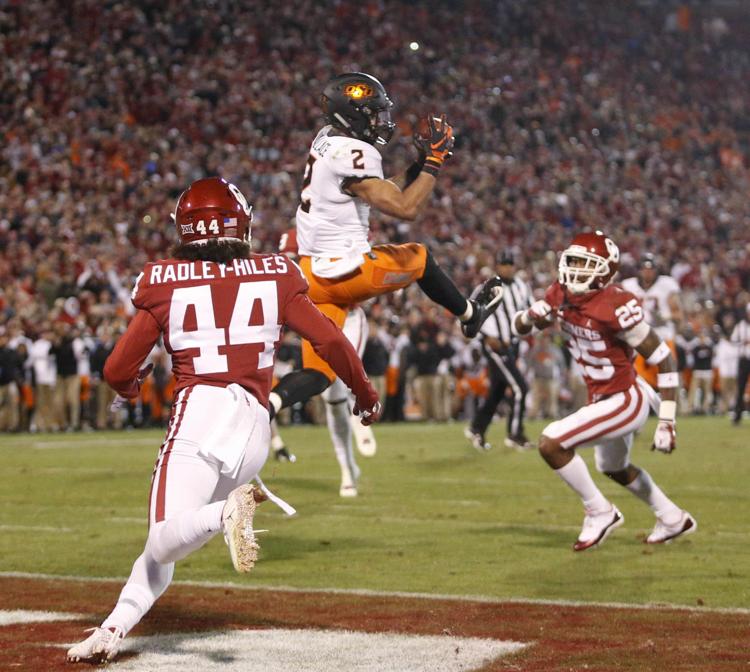 Breaking down the defense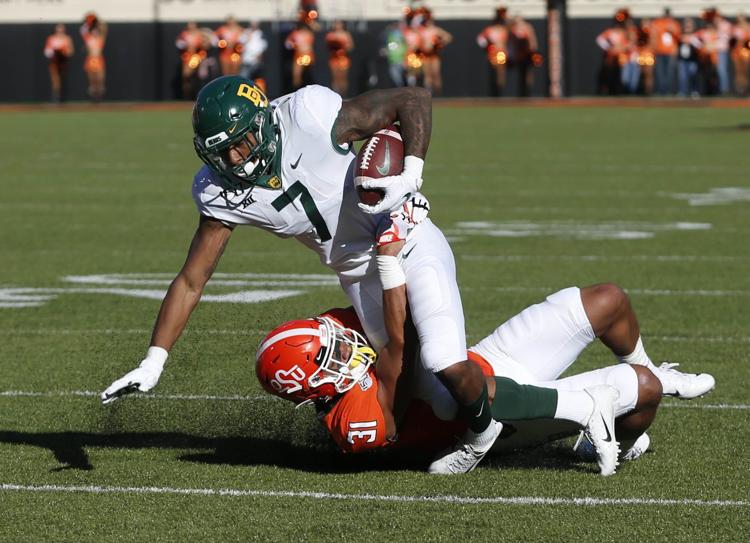 Breaking down special teams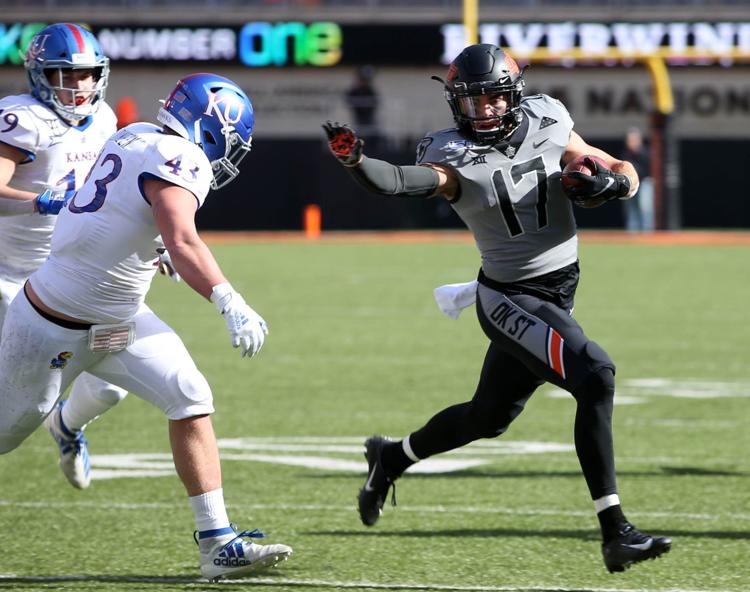 How much direction did coaches have during uncertain times? 'None. Zero. Nada.'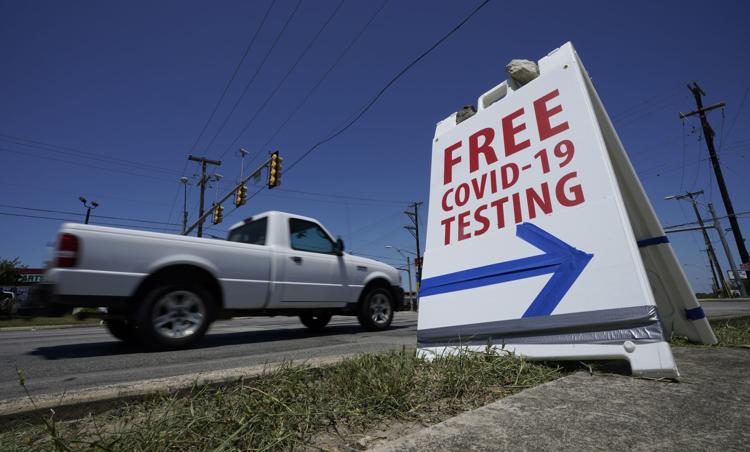 Guerin Emig: Many questions about the college football season, and no answers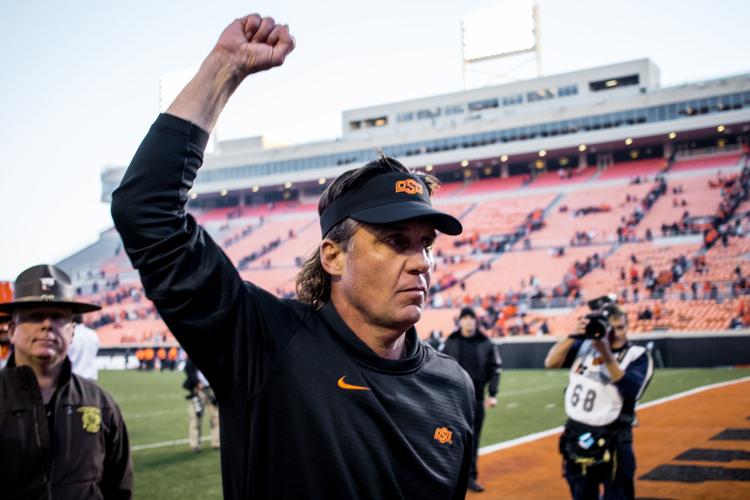 Frank Bonner ranks his top 25: Clemson, Alabama again on top; OU fourth
OSUSportsExtra.com: Home to everything orange and black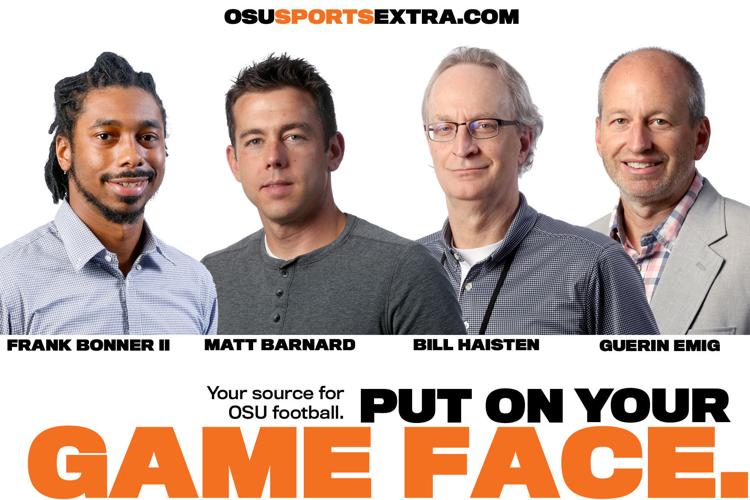 Bill Haisten918-581-8397
Twitter: @billhaisten
Be the first to know
Get local news delivered to your inbox!