LUBBOCK, Texas — Recent history repeated itself Saturday night, and in the process Oklahoma State made some other fresh history.
For a third consecutive week, the ninth-ranked Cowboys faced and neutralized a surging quarterback. This time it was Texas Tech's Donovan Smith, who finished 9-for-28 with 83 yards passing in OSU's 23-0 win at Jones AT&T Stadium.
Like West Virginia's Jarret Doege and TCU's Chandler Morris before him, Smith's trouble meant struggles for a Red Raiders' offense that was shutout on its home field for the first time since 1987, and made way for the Cowboys to cruise to another comfortable win behind its dominant defense.
OSU leaned on its well-worn formula to capture its 10th win of the season and clinch a place in the program's first Big 12 title game. The Cowboys (10-1, 7-1 Big 12) will face either Oklahoma (10-1, 7-1) or Baylor (9-2, 6-2) in the championship game on Dec. 4 at AT&T Stadium in Arlington, Texas.
OSU first will host the Sooners in Saturday's regular season finale at 6:30 p.m. on ABC.
"For these guys to be able to find a way to get in that game is a big accomplishment," coach Mike Gundy said. "And they did it. This is their team. It's not the coaches' team. It's their team."
The nation's third-ranked defense that carried the Cowboys to the title game showed up again in Lubbock.
Against a Tech (6-5, 3-5) offense that gained 529 yards in a win over Iowa State a week ago, Jim Knowles' group allowed the Red Raiders 31 first-half yards and 108 for the game. Smith, the conference's reigning newcomer of the week, completed 32% of his passes in his second career start and was later replaced by true freshman Behren Morton in the third quarter. Tech's 25 rushing yards represented the second fewest allowed by the Cowboys in 2021, trailing only Kansas' 17 in Week 10.
Devin Harper paced OSU with five total tackles. Brock Martin had four his own, which included his 1.5 sacks, part of a four-sack performance for the Cowboys. Malcolm Rodriguez also finished with four tackles and recovered Smith's third-quarter fumble.
"I don't know what else to say about the defense, you know," Gundy said. "I just kind of run out of things to say."
A less-than full strength OSU offense gained 427 yards but struggled to put the finishing touch on long drives once it reached the red zone.
The Cowboys were without center Danny Godlevske and tight end Braden Cassity on Saturday. Left guard Josh Sills, who missed the TCU game, dressed and did not start before Tyrese Williams — his replacement — exited injured. Running back Jaylen Warren (12 carries, 37 yards) and wide receiver Brennan Presley both suited up but were limited in the win.
Spencer Sanders returned to the scene of his five-turnover nightmare in 2019 and delivered a composed performance, completing 19-of-38 passes for 239 yards, including a 14-yard touchdown pass to John Paul Richardson that handed OSU a 13-0 halftime lead. He found Tay Martin seven times for 130 yards, and Sanders finished as the Cowboys' second-leading rusher with 48 yards and fourth-quarter rushing score, his fifth of the season.
Dominic Richardson led OSU on the ground with 84 yards on 20 carries.
Tech gained seven yards from its first 18 plays, and the Cowboys outgained it 166-17 through five drives. Yet OSU's offense, down several starters, led only 6-0 with 7:04 to play in the first half.
"I don't think it really affected us other than just that little bit of execution issues in there with," offensive coordinator Kasey Dunn said of his depleted offense. "For the most part, just the red zone killed. It was just way too many field goals."
OSU reached the red zone on its first and fourth possessions, but couldn't punch in either time. On the second, Dunn dug into his bag of tricks and dialed up a double pass that saw Richardson — the true freshman wide receiver — fire an on-target throw to Jaden Bray, who lost a cleat and stumbled as the ball fell to the ground.
After each missed opportunity, OSU called on kicker Tanner Brown, who knocked home field goals of 24 and 33 yards in the first half and finished 3-for-3 on the night.
The Cowboys finally struck on their final drive of the half when Richardson returned to his natural role at pass catcher and hauled in a 14-yard touchdown — his second of the season — to complete the 13-play, 80-yard drive with 26 seconds remaining before halftime.
Brown sent home a 19-yard field goal five minutes and 11 seconds into the second half, and Sanders' rushing score came 34 seconds into the fourth quarter to pad OSU's lead.
It was more than enough for a defense that allowed Tech to convert on three of its 14 third down attempts and improved its best-in-the-nation sack tally to 41. Rodriguez's third quarter fumble recovery marked OSU's sixth of the season and prompted Raiders interim coach Sonny Cumbie to replace Smith with Morton. The freshman passer completed one of his three passes for zero yards and ran twice for 15 yards across two drives against the Big 12's top defense before Smith reentered.
The changes mattered little as the Cowboys allowed 77 second-half yards and didn't let the Red Raiders beyond their own 39-yard-line in the second half in yet another overwhelming performance, this securing OSU a place in Arlington next month.
"From the press box you can see how we really take control of the line of scrimmage and how well we're covering them," said Knowles, the Cowboys' Broyles Award-nominated defensive coordinator. "Our guys have gotten used to turning up the heat in those situations, and I think that's what makes an elite team and a great defense."
Photos: Oklahoma State shuts out Texas Tech
OSU vs. Texas Tech
OSU vs. Texas Tech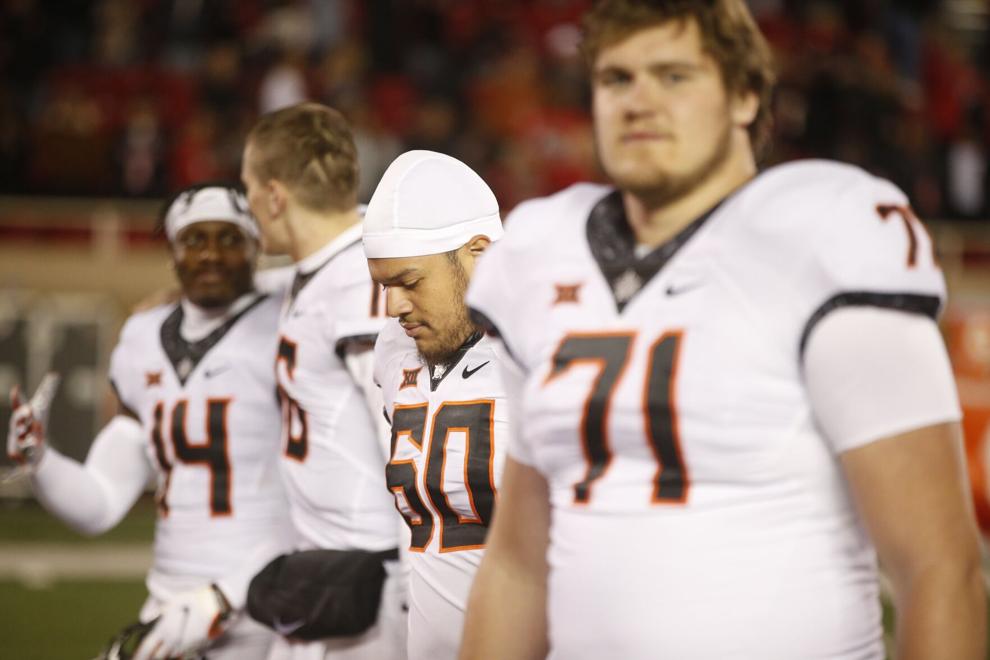 OSU vs. Texas Tech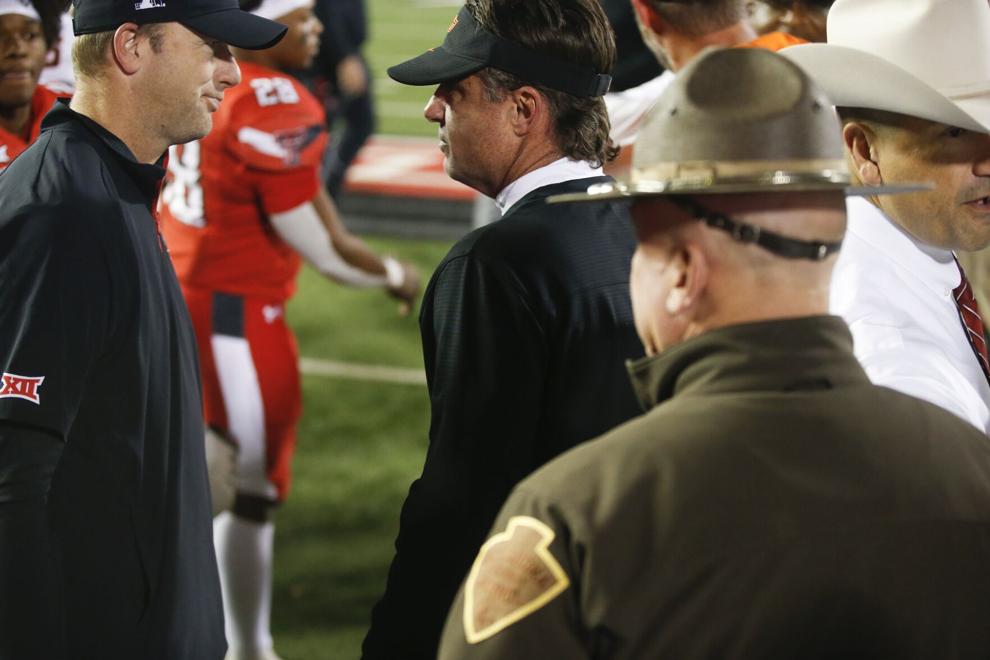 OSU vs. Texas Tech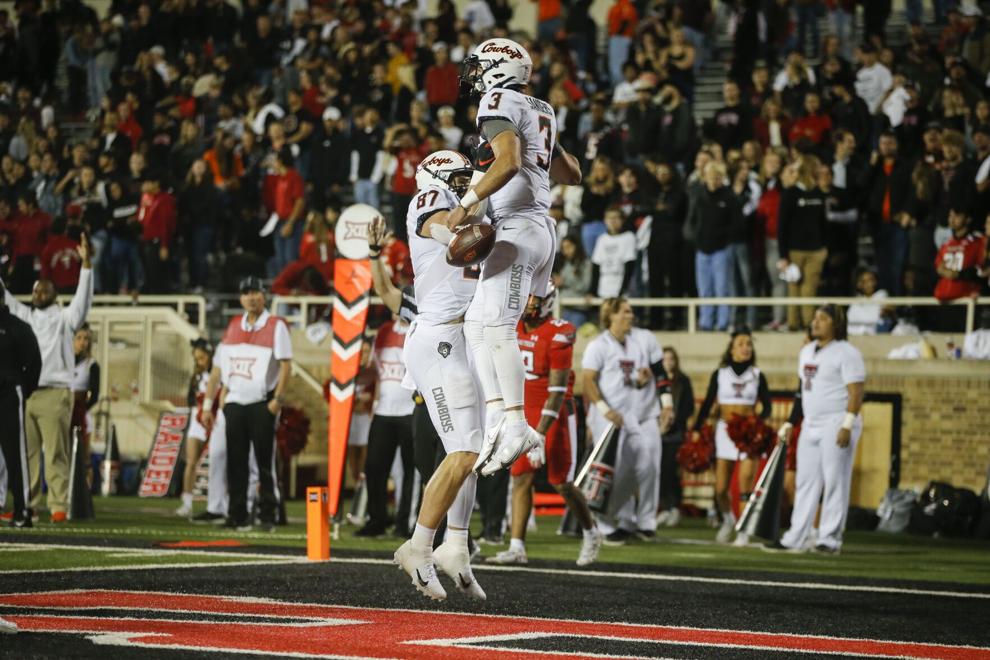 OSU vs. Texas Tech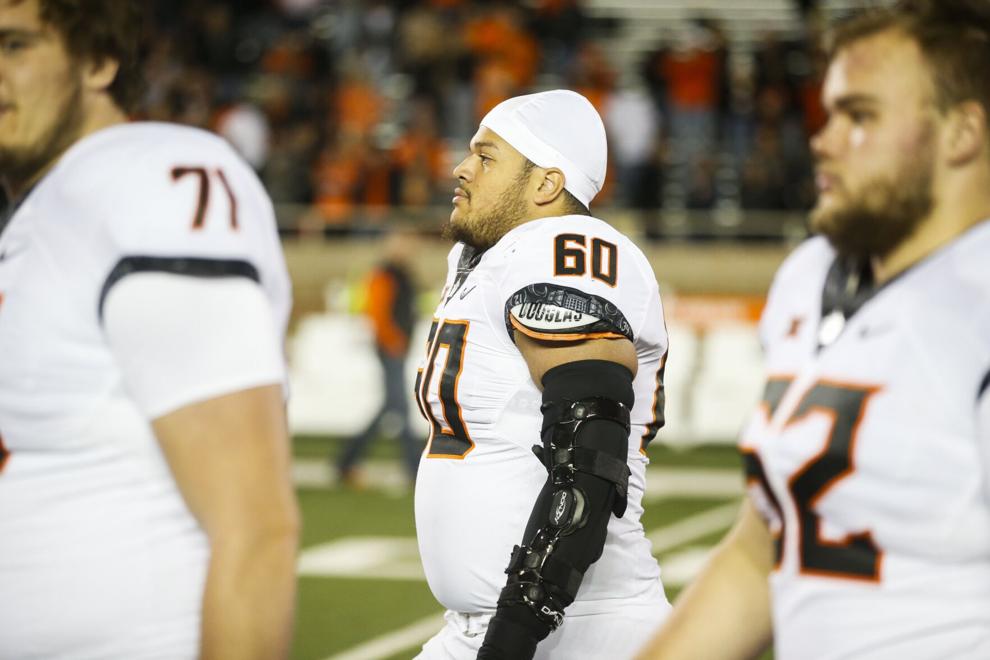 OSU vs. Texas Tech
OSU vs. Texas Tech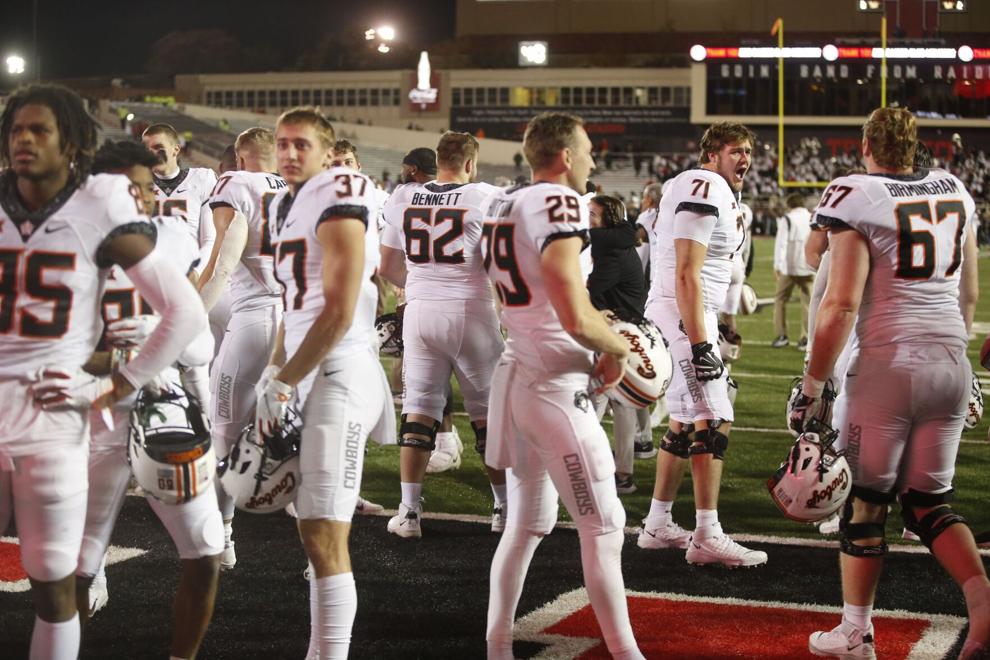 OSU vs. Texas Tech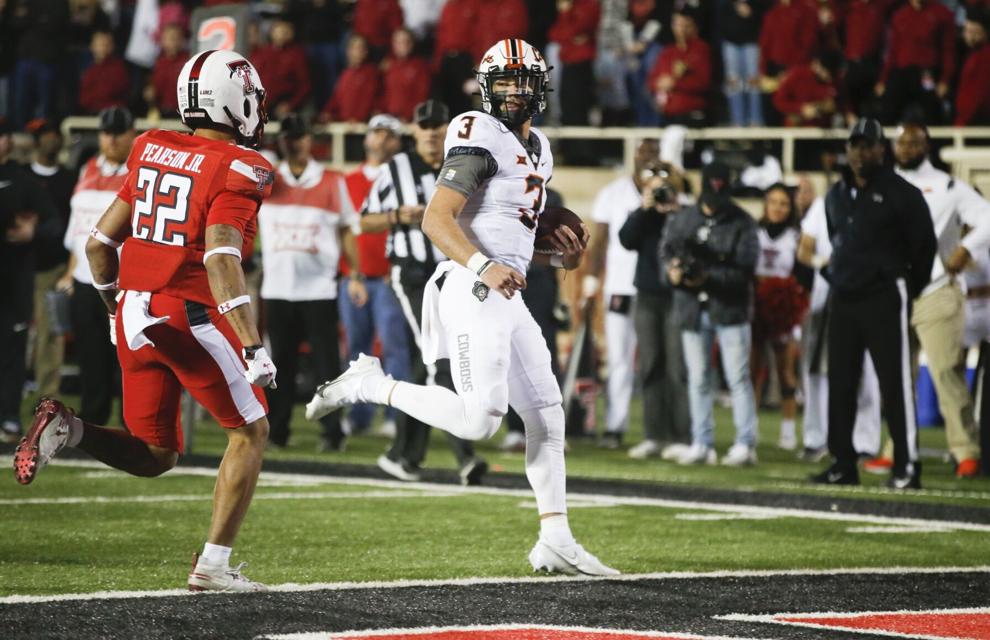 OSU vs. Texas Tech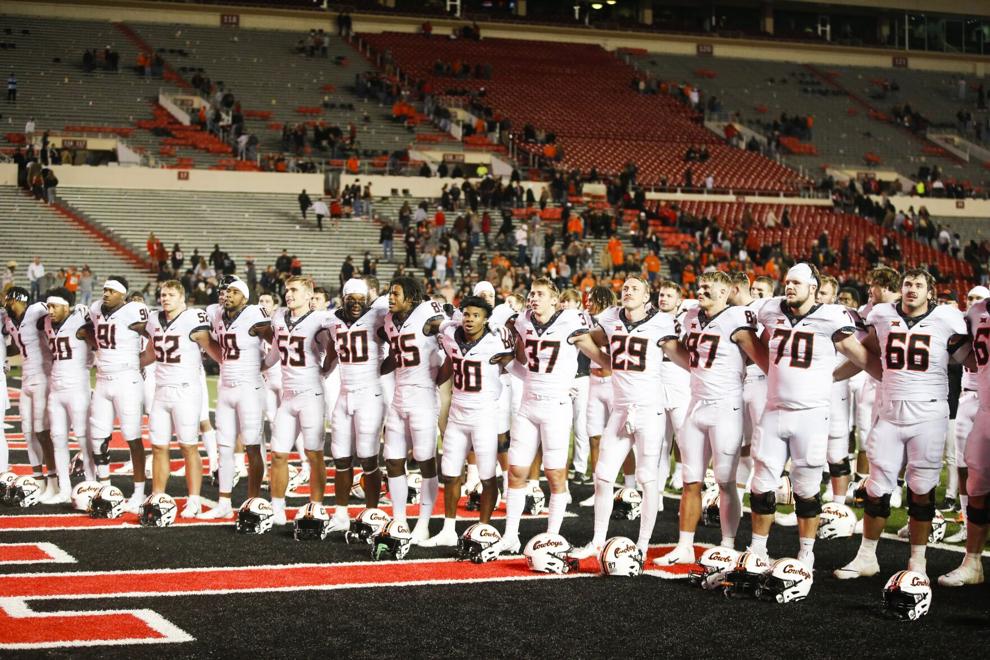 OSU vs. Texas Tech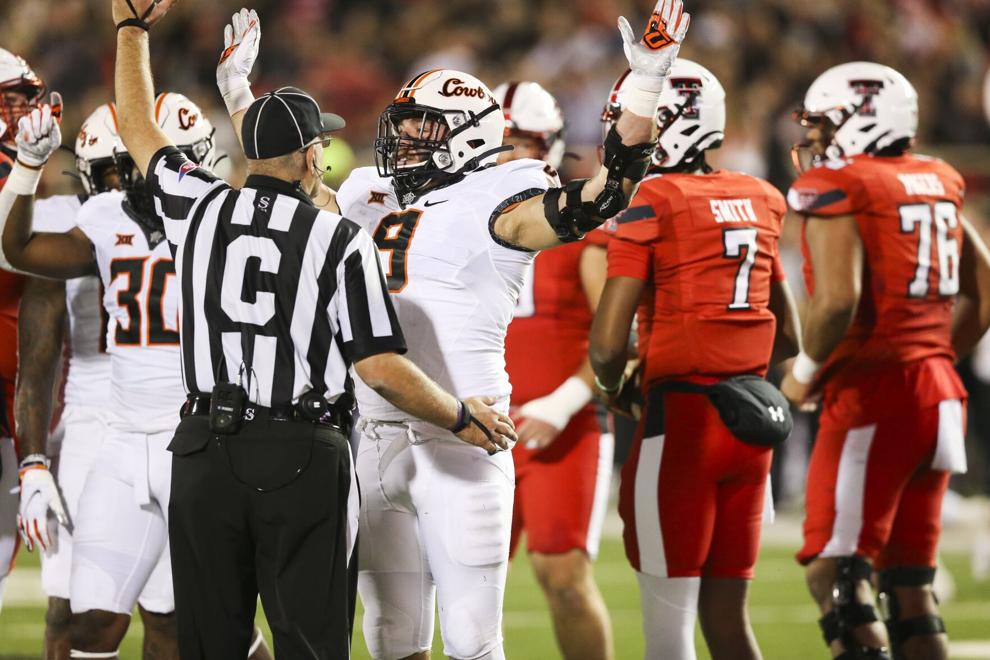 OSU vs. Texas Tech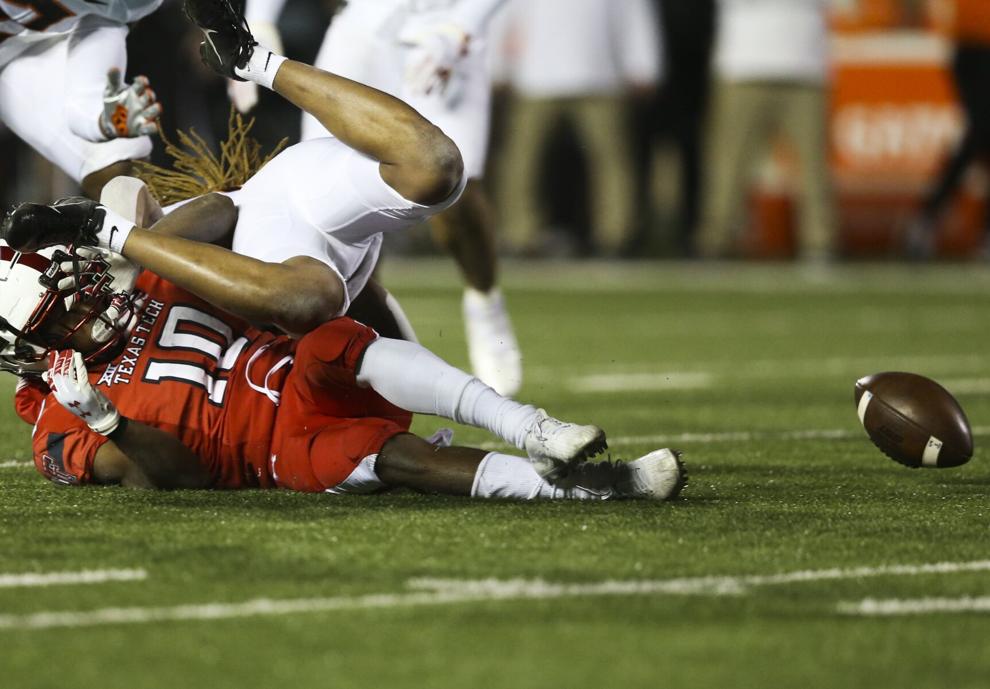 OSU vs. Texas Tech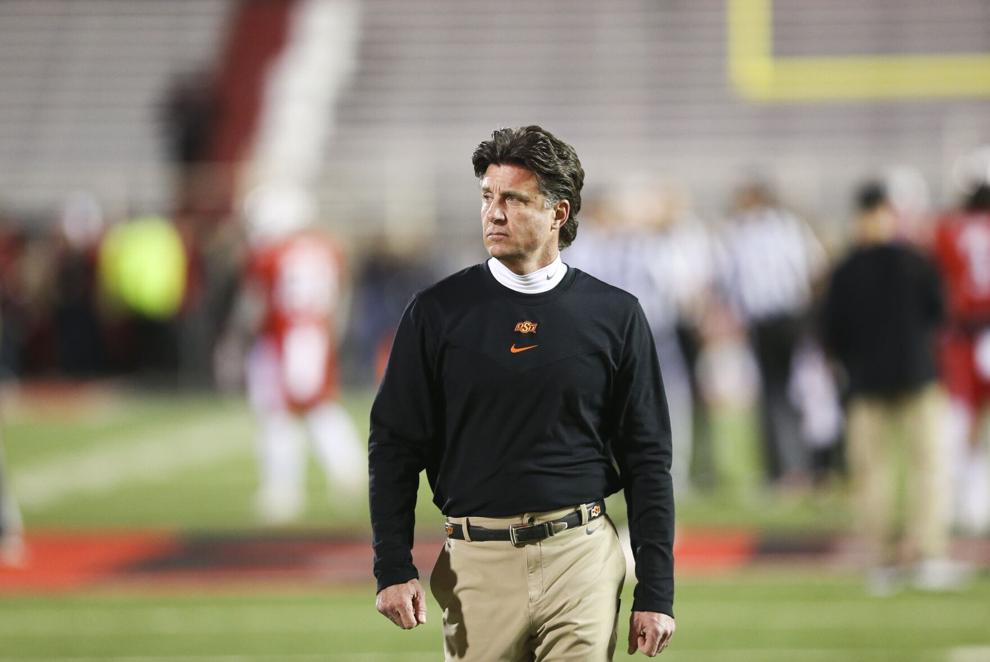 OSU vs. Texas Tech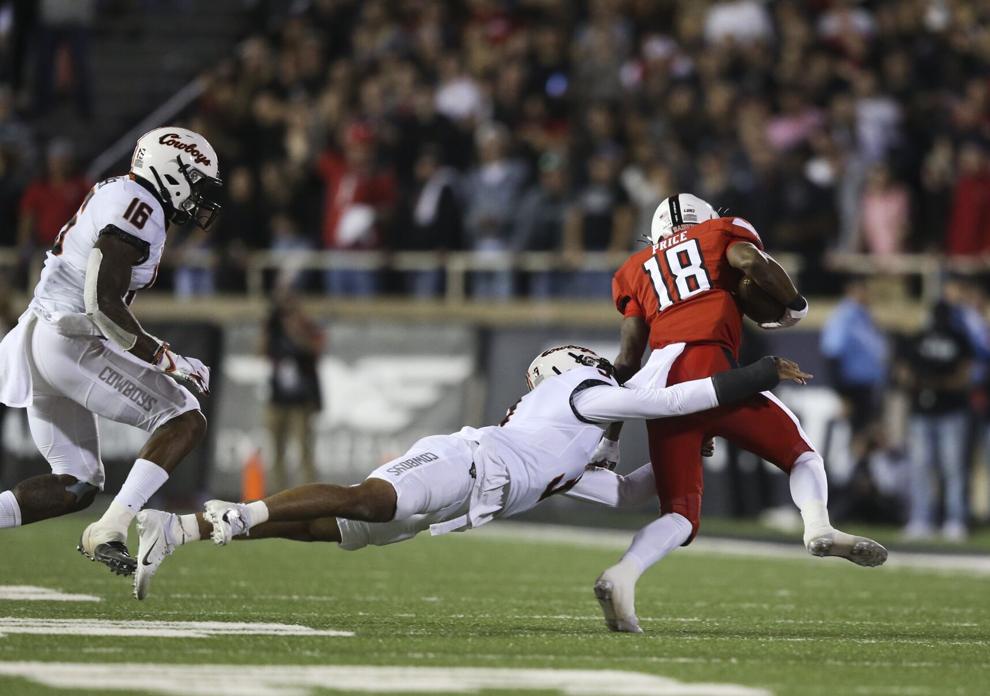 OSU vs. Texas Tech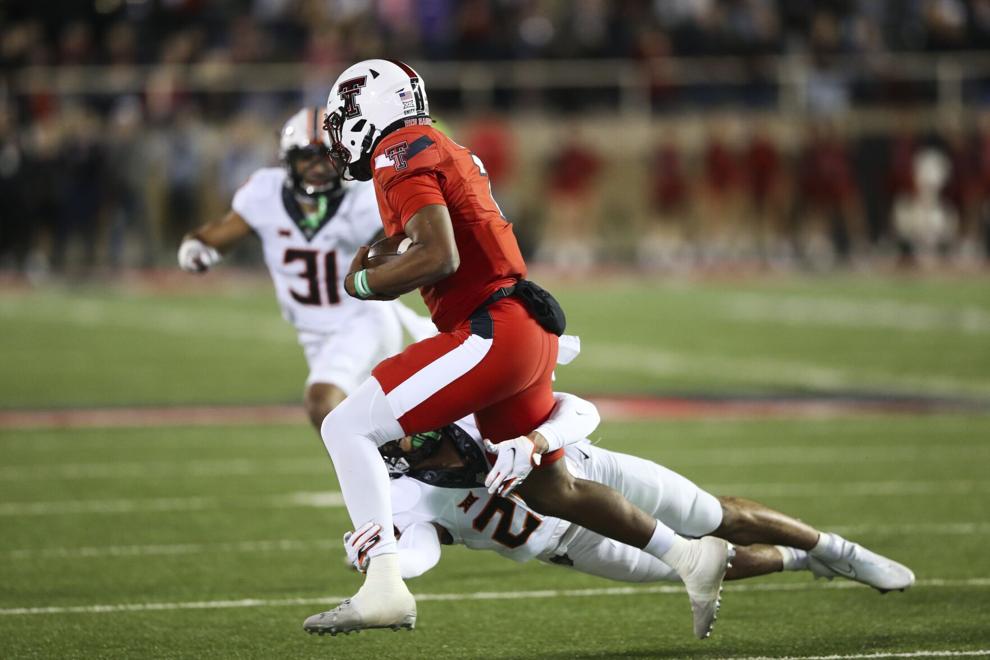 OSU vs. Texas Tech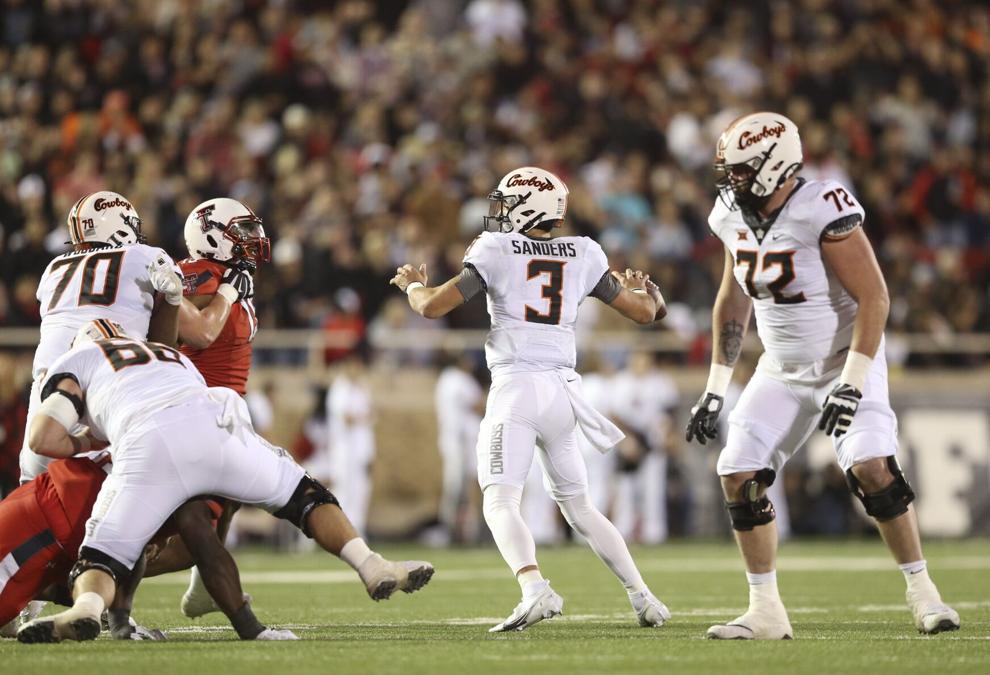 OSU vs. Texas Tech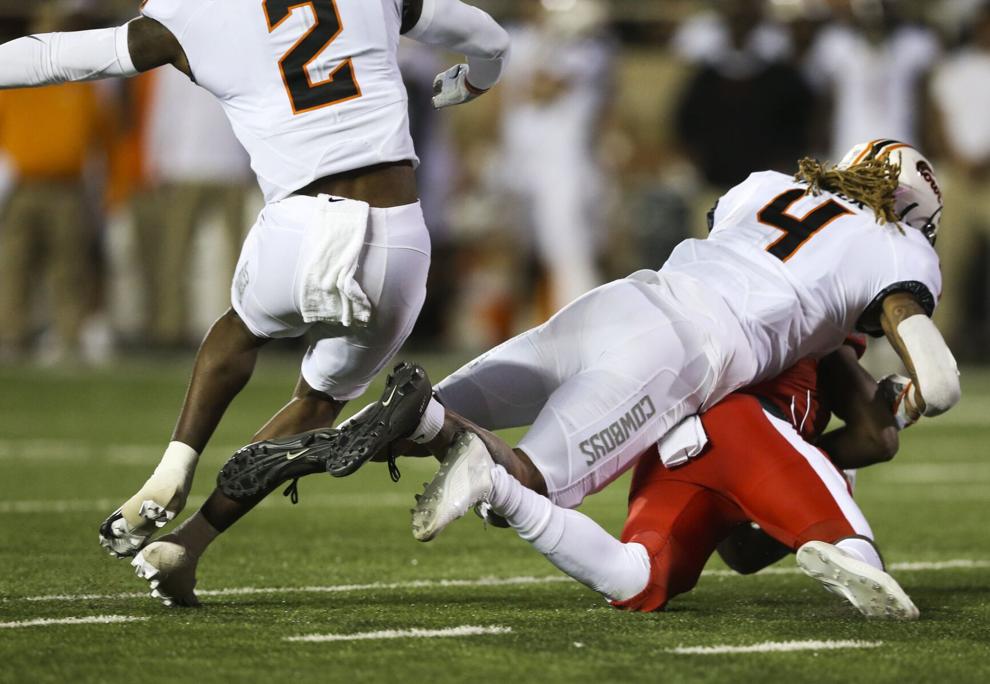 OSU vs. Texas Tech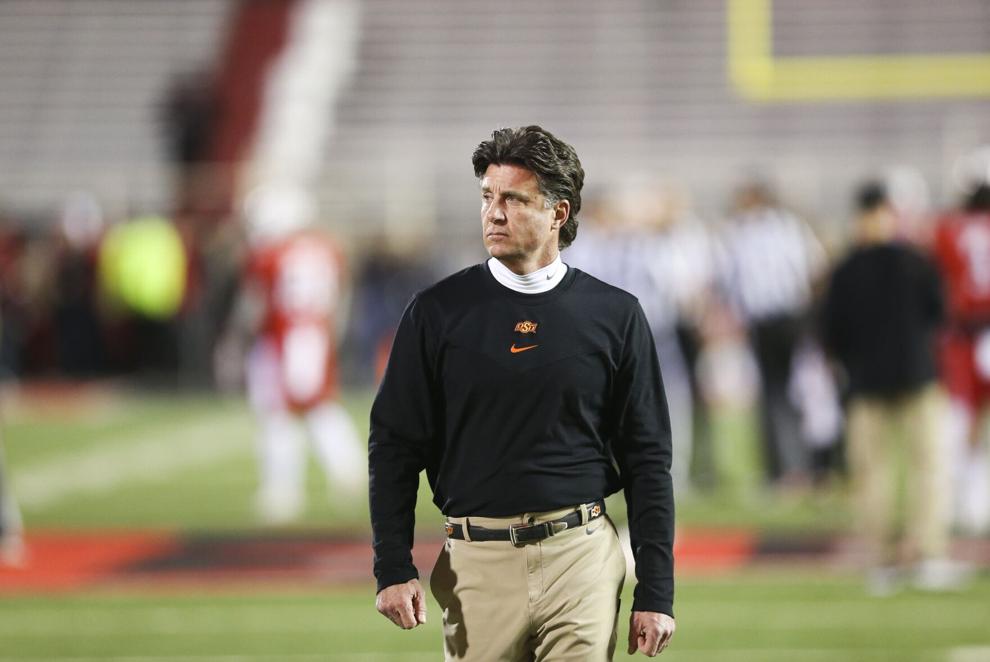 OSU vs. Texas Tech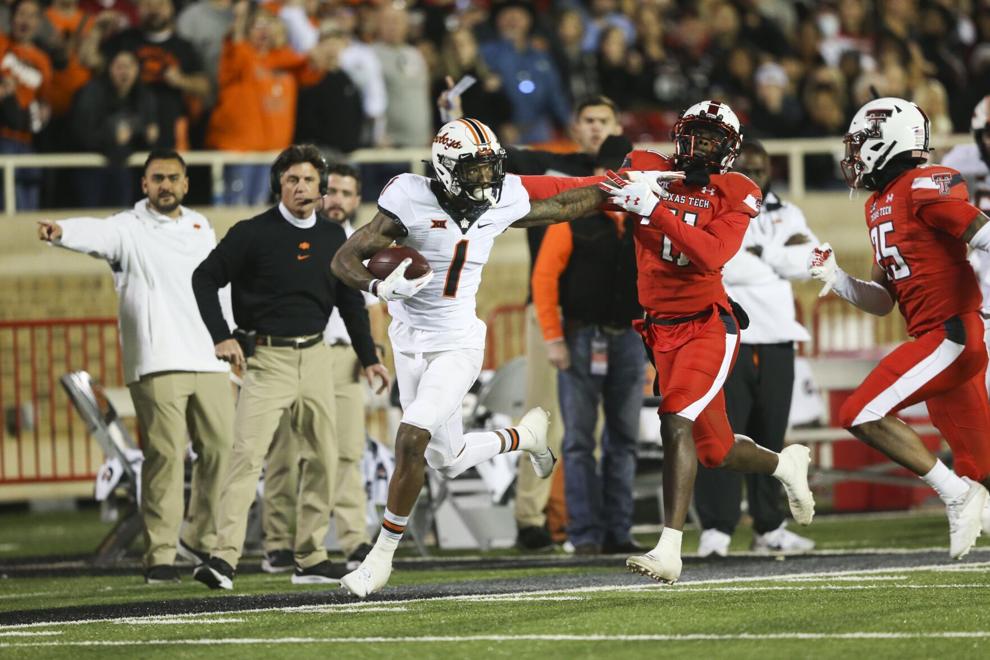 OSU vs. Texas Tech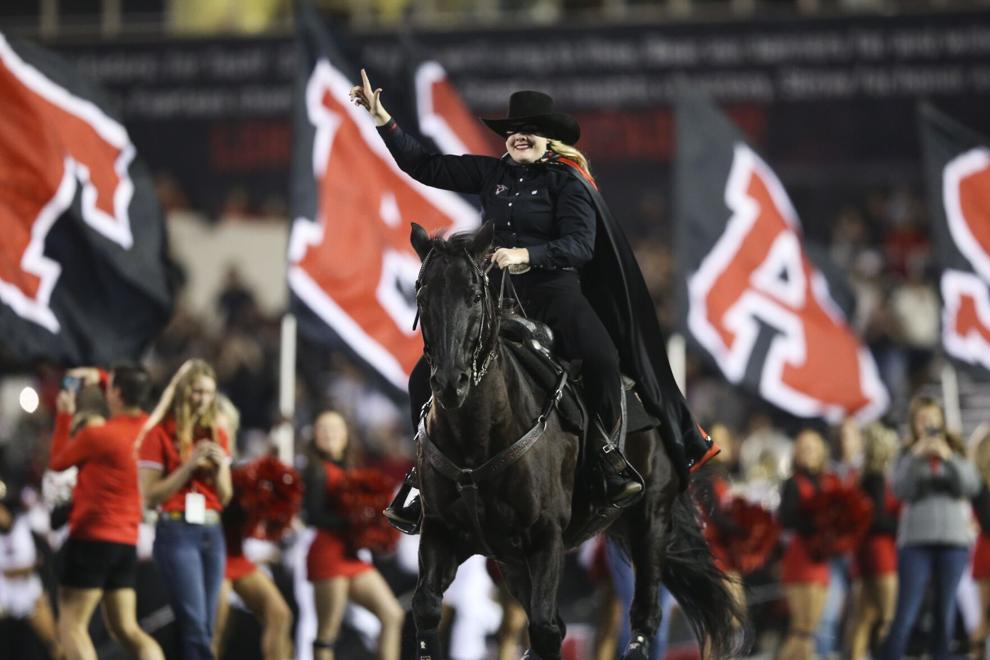 OSU vs. Texas Tech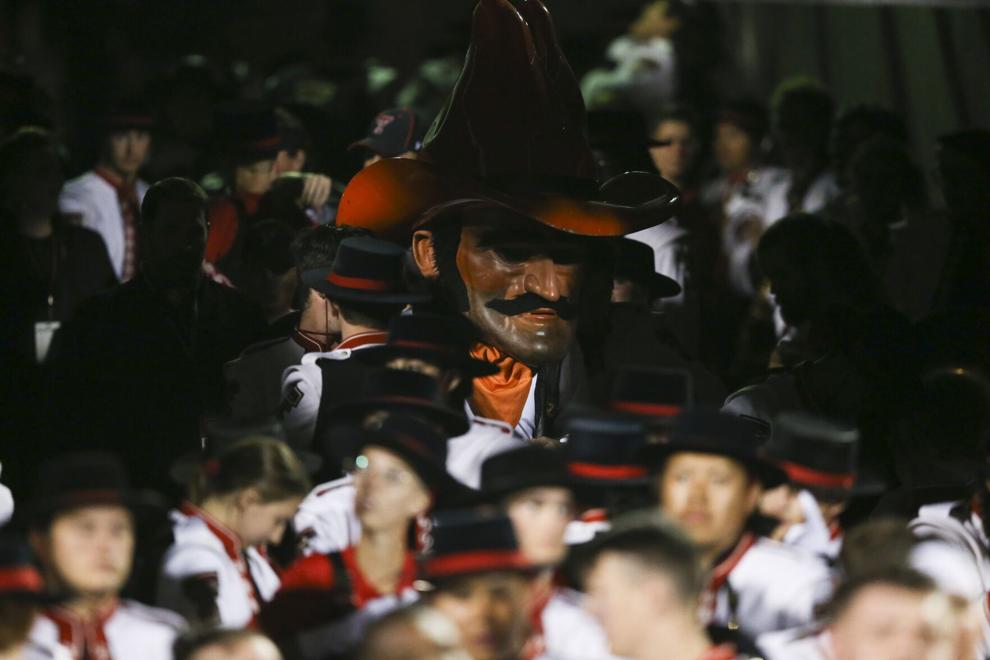 OSU vs. Texas Tech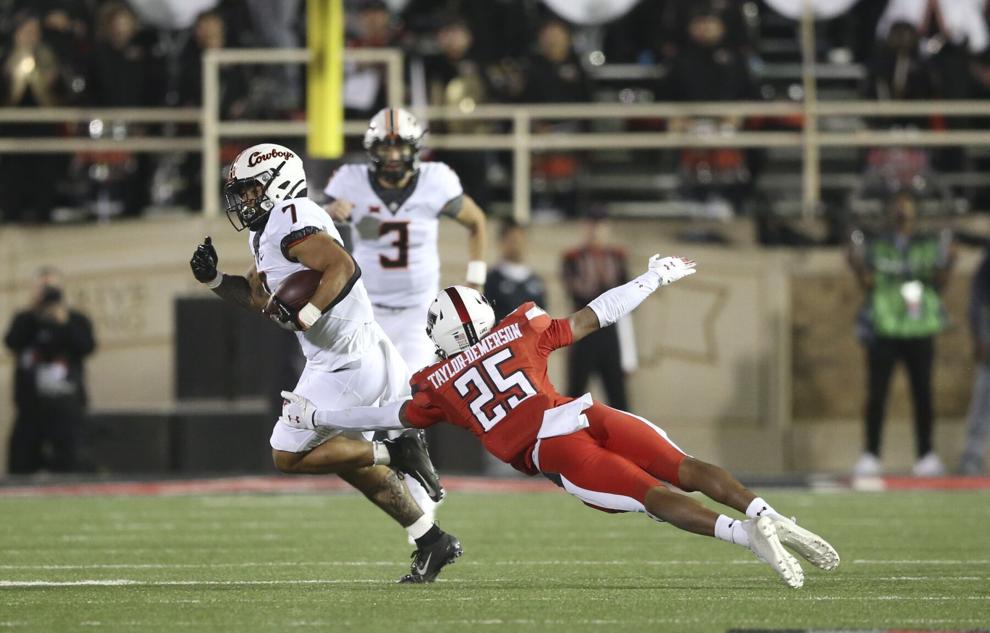 OSU vs. Texas Tech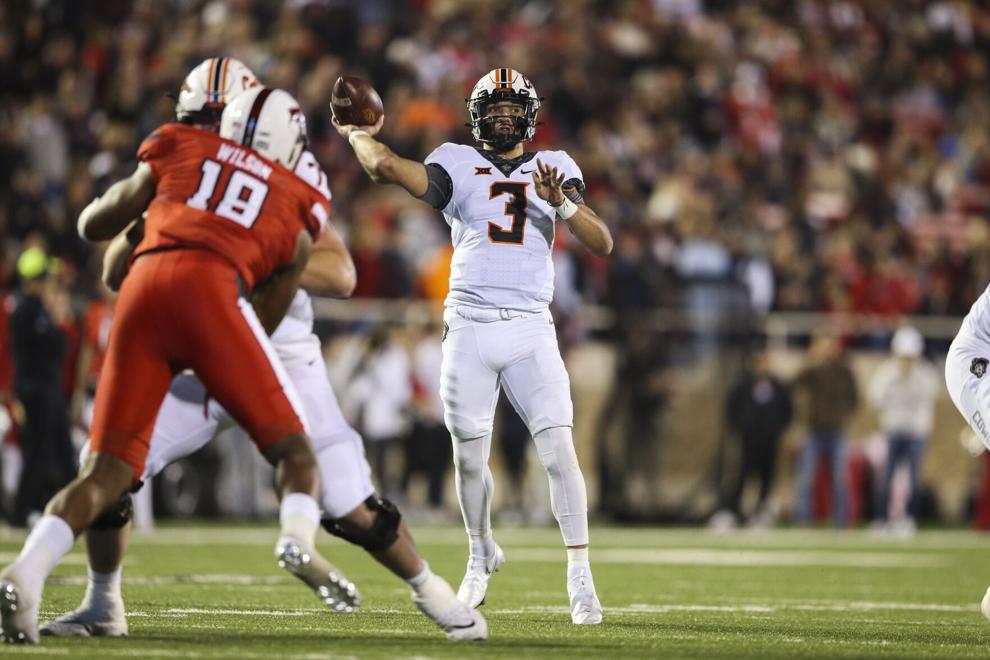 Check out our latest digital-only offer and subscribe now