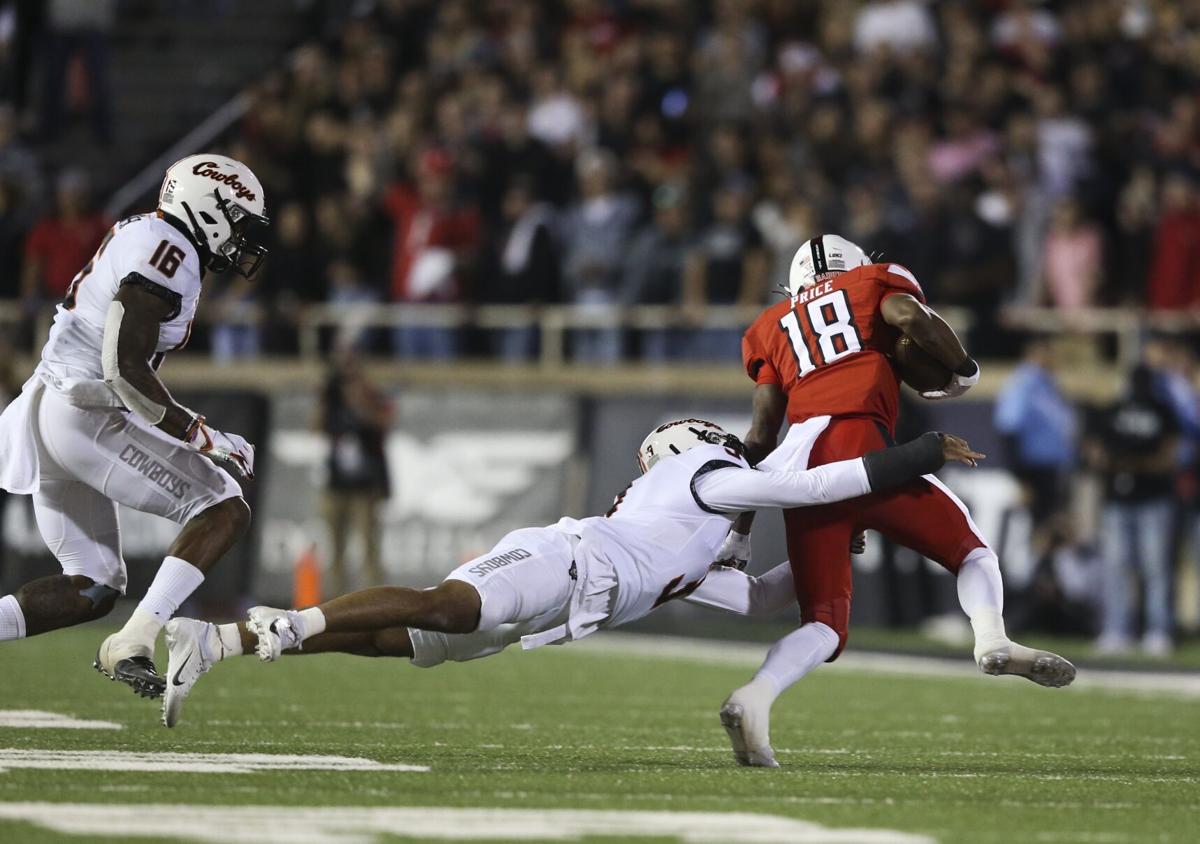 STILLWATER — Fourteen hundred and 67 miles separate Morgantown, West Virginia, and Lubbock, Texas. Yet the atmospheres in the respective Big 12 locales at the end of Oklahoma State's recent visits were unmistakably identical.
The common denominator? An overwhelming Cowboys defense.
At West Virginia on Nov. 6, an initially raucous crowd thinned by the third quarter of OSU's eight-sack performance. It was no different at Texas Tech last week, when the Cowboys held the hosts to 108 yards and sucked the air out of Jones AT&T Stadium before halftime.
An OSU defense that is stirring playoff hopes in late November has made a habit of inspiring hopelessness among opposing offenses and their fans alike, one after another this fall.
"You can sense it," defensive end Tyler Lacy said following last Saturday's 23-0 win over the Red Raiders. "Even the crowd could sense it when they were leaving. When we came back at halftime, everybody was just like, 'Let's put our foot on their necks and let's just get it done.'"
With Jim Knowles at the wheel, OSU's defense hasn't let up through 11 games in 2021. No. 7 OSU (10-1, 7-1 Big 12) enters Bedlam week ranked third in total defense and fourth in rushing yards allowed nationally, and they have emerged as the top third-down defense in the country. Since Oct. 23 at Iowa State, Knowles' bunch has allowed just one offensive touchdown,
While the defense carried OSU to a Big 12 title game berth, coach Mike Gundy wondered throughout the fall if and when a drop off might come. It's a worry that persists headed into this weekend's meeting with No. 10 OU (10-1, 7-1).
"My concern is that they've played 11 weeks and they haven't had a letdown," Gundy said in Lubbock.
But the "letdown" Gundy's spoken about dating back to September has yet to arrive. How come?
"It's really just an internal thing," said Knowles, OSU's fourth-year defensive coordinator. "We've got maturity. We have guys who refuse to let down. So we've just tried to stay very consistent. The whole cliché thing about the next opponent."
Knowles' group has plenty of experience. Malcolm Rodriguez, Brock Martin and Kolby Harvell-Peel are among nine senior starters on OSU's defense, and all nine were present for Knowles' first meeting in January 2018. They've grown together with their defensive coordinator as his defense has taken form in Stillwater.
It's also a collection of players that likes to work. Lacy said the group has been pushing itself since they were running stadium stairs in the winter and is keeping it up in practice through the final weeks of the regular season.
"We've got a very motivated defense," linebacker Devin Harper said. "I mean, everybody's out there ready to grind. If somebody's down, we've got somebody to pick them up. We just practice our butts off, and you can see it displays on the field a lot."
In the Sooners, OSU faces a stiffer challenge than in recent romps over Kansas, West Virginia, TCU and Texas Tech. And like Gundy, Knowles has had his struggles in Bedlam games.
OU has averaged 41 points and 548 yards of total offense against the Cowboys in Knowles' three previous meetings with the Sooners, including a 702-yard performance in 2018. Led by freshman quarterback Caleb Williams, this OU team leads the Big 12 in points per game (38.9), yards per play (7.0) and is second in passing yards (266.5 per game).
Armed with this OSU defense, Knowles fourth Bedlam game presents his best shot yet at stifling the Sooners. And while OU poses maybe the Cowboys' toughest test yet, he has plenty of evidence to suggest that the letdown Gundy has been waiting on isn't lurking around the corner.
"They believe right now," Knowles' said. "Everything I ask them to do they do it. Every adjustment in the game seems to be working because we have great players who pay attention and care, and they've been in the system long enough to know how I think."
See every Bedlam score since the rivalry began in 1904
Nov. 21, 2020: No. 18 Oklahoma 41, No. 14 Oklahoma State 13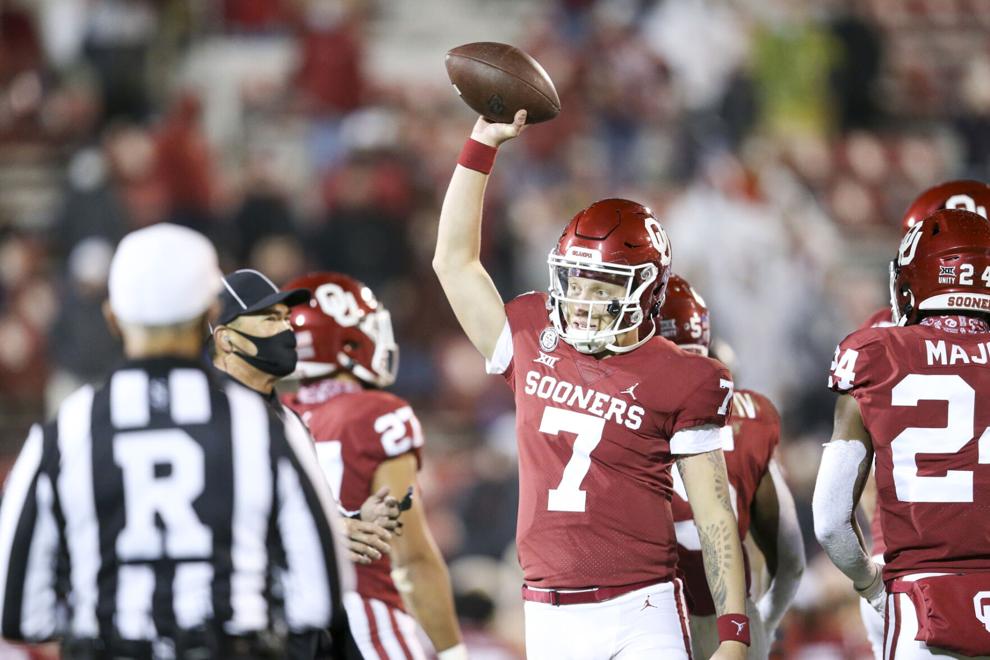 Nov. 30, 2019: No. 7 Oklahoma 34, No. 21 Oklahoma State 16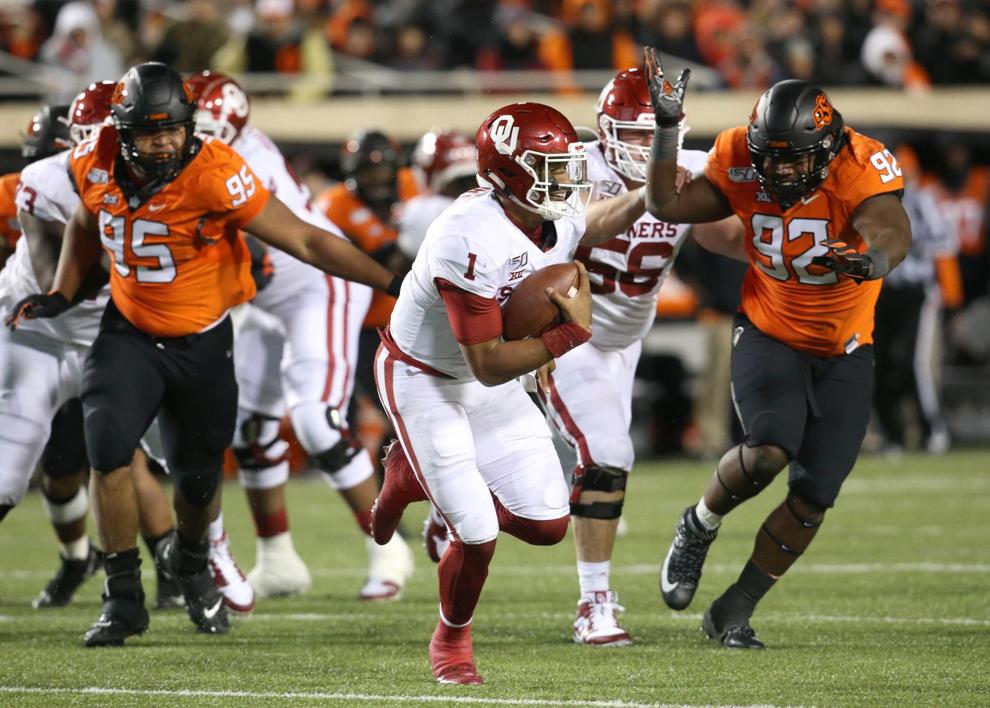 Nov. 10, 2018: No. 6 Oklahoma 48, Oklahoma State 48-47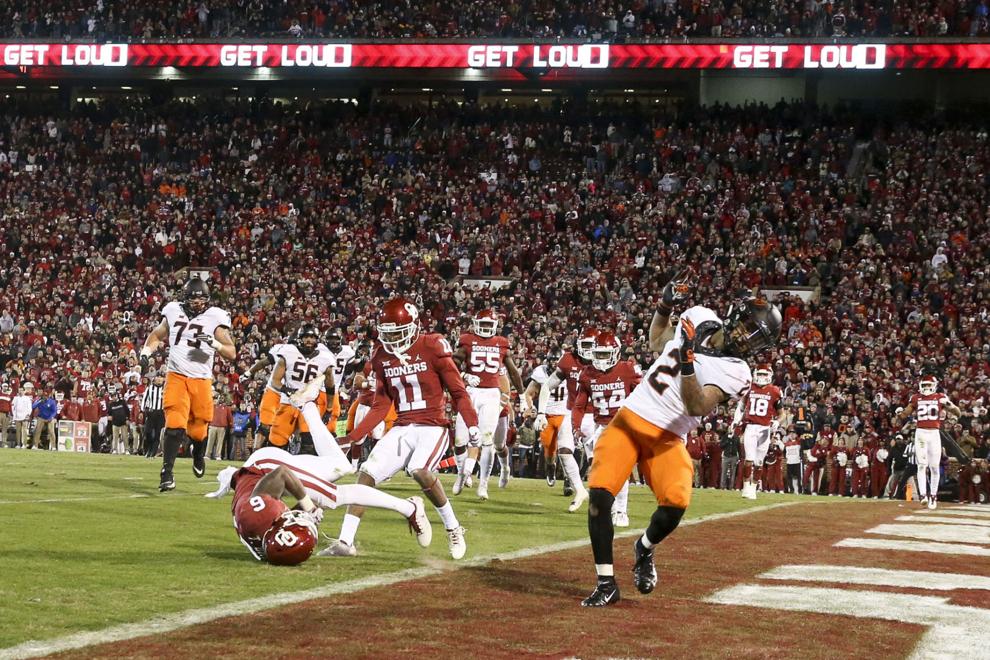 Nov. 4, 2017: No. 5 Oklahoma 62, No. 11 Oklahoma State 52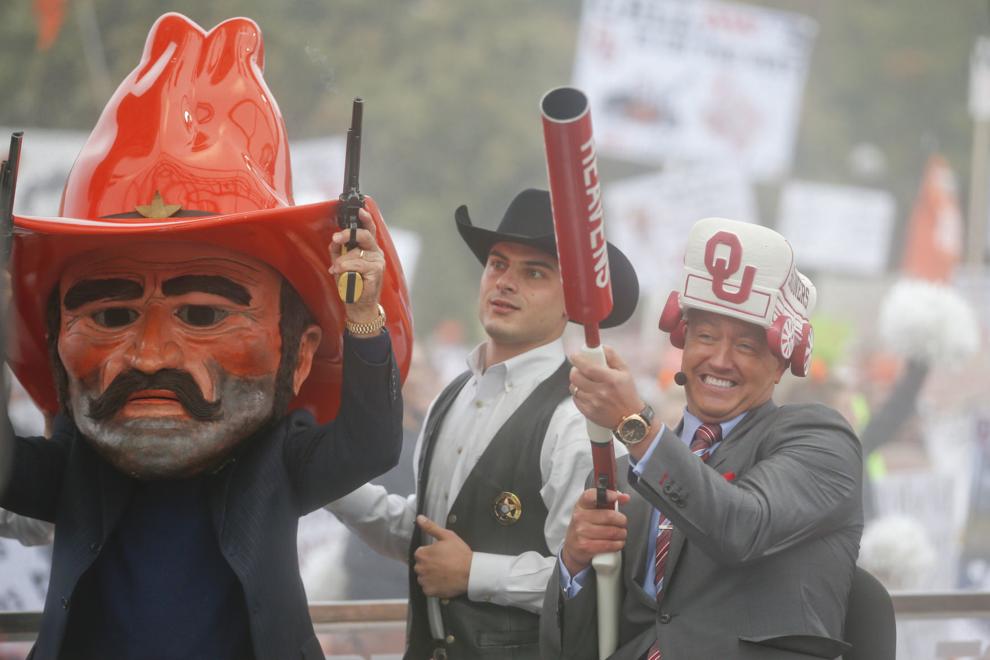 Dec. 3, 2016: No. 5 Oklahoma 38, No. 11 Oklahoma State 20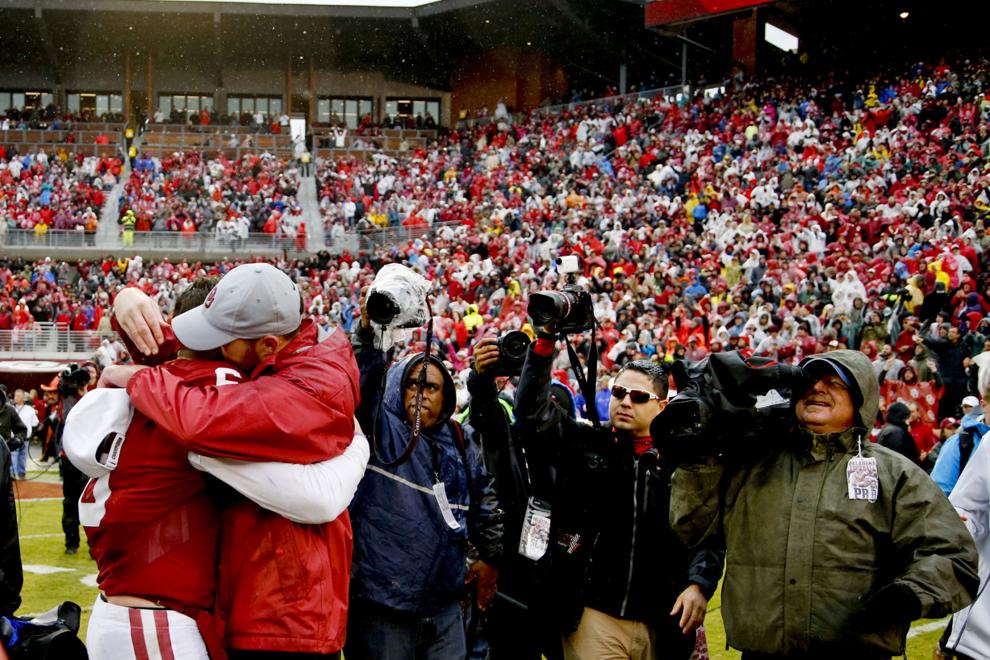 Nov. 28, 2015: No. 3 Oklahoma 58, No. 11 Oklahoma State 23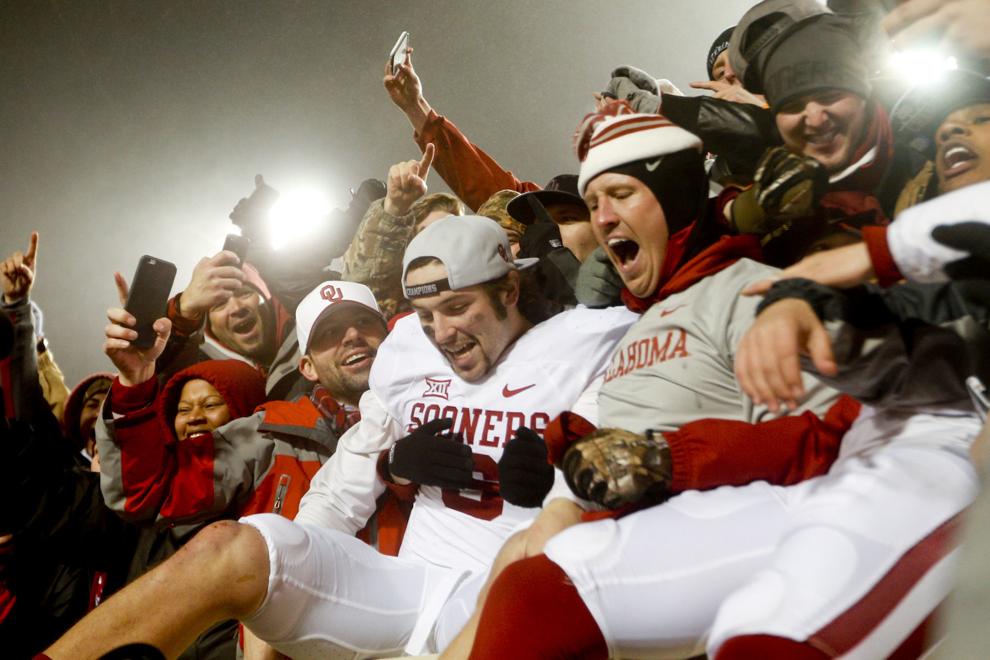 Dec. 6, 2014: Oklahoma State 38, No. 18 Oklahoma 35 (OT)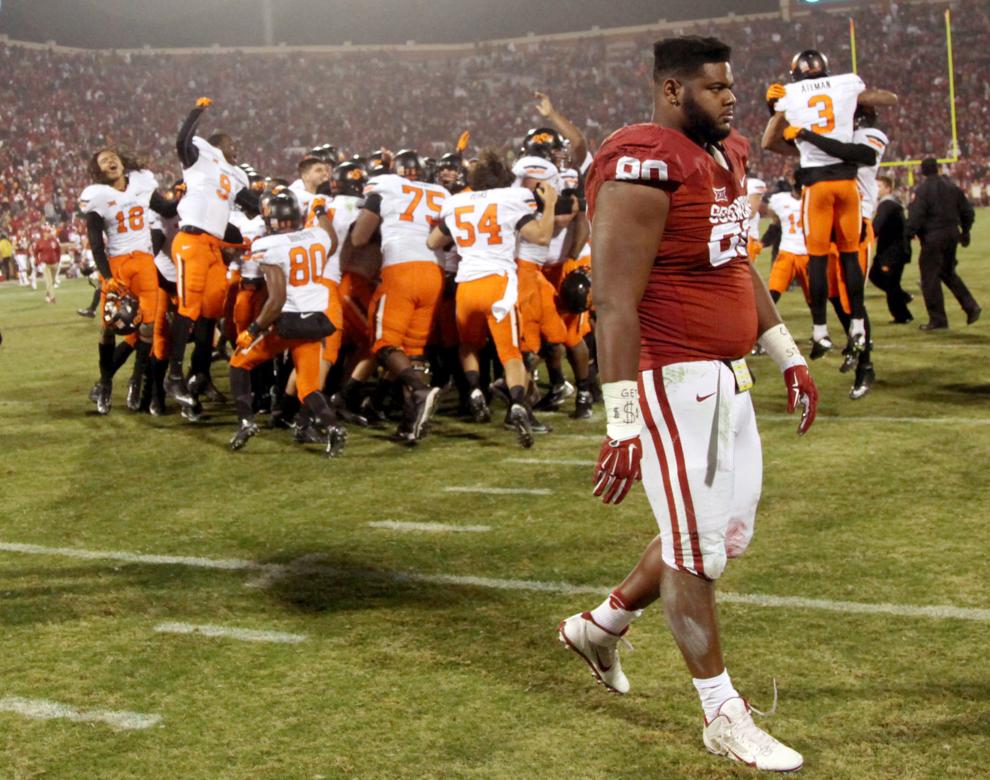 Dec. 7, 2013: No. 17 Oklahoma 33, No. 6 Oklahoma State 24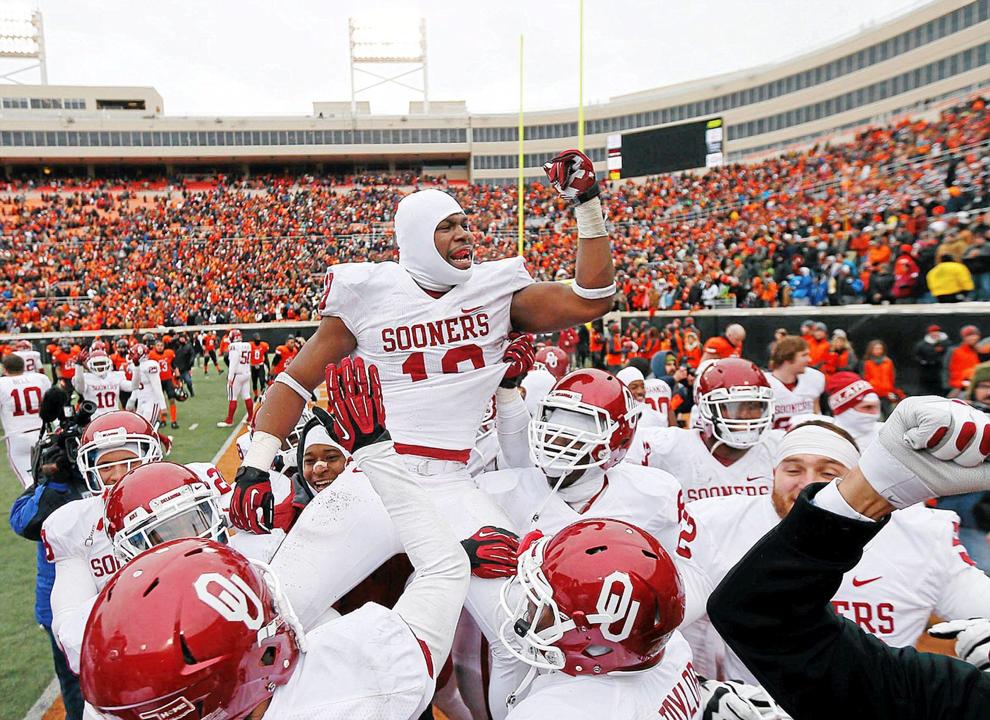 Nov. 24, 2012: No. 13 Oklahoma 51, No. 21 Oklahoma State 48 (OT)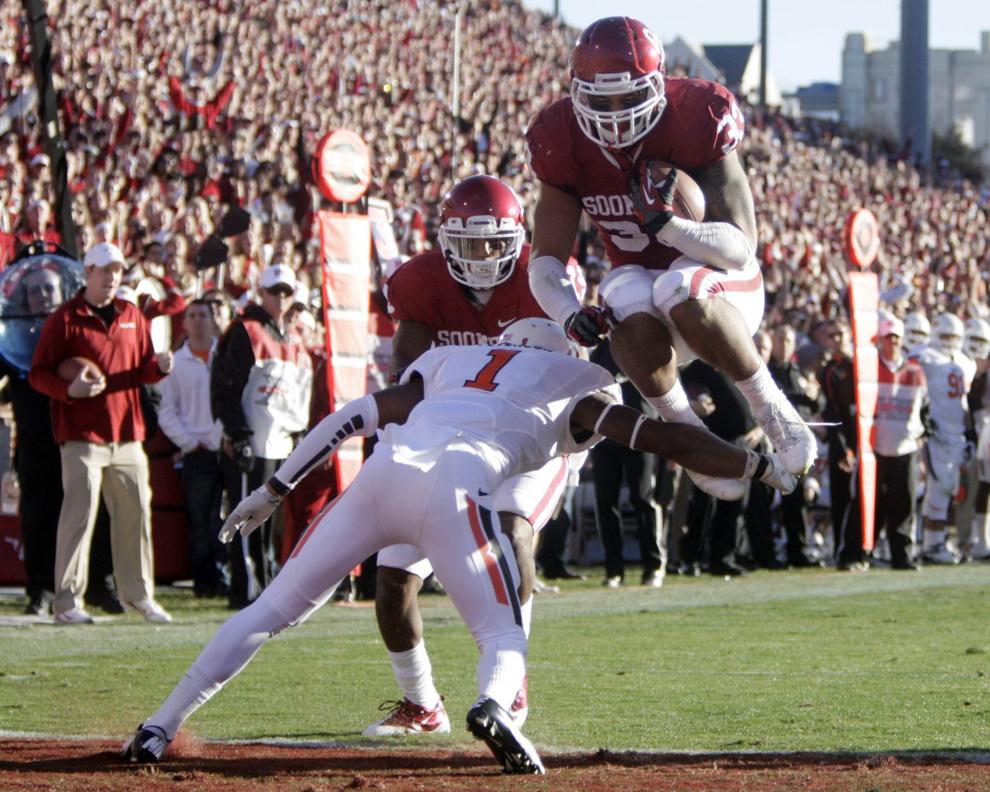 Dec. 3, 2011: No. 3 Oklahoma State 44, No. 10 Oklahoma 10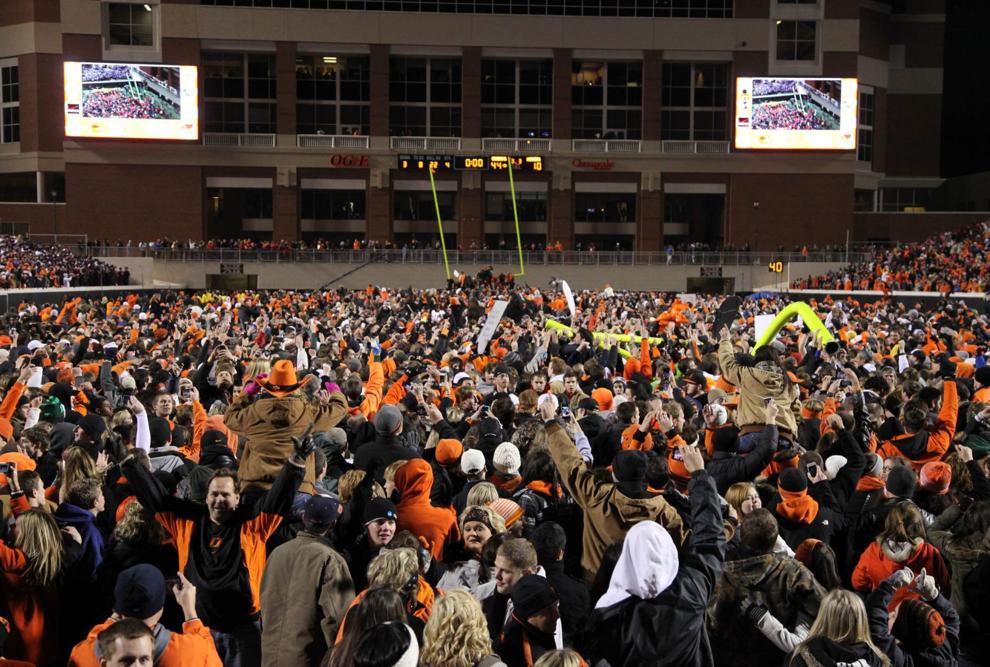 Nov. 27, 2010: No. 14 Oklahoma 47, No. 10 Oklahoma State 41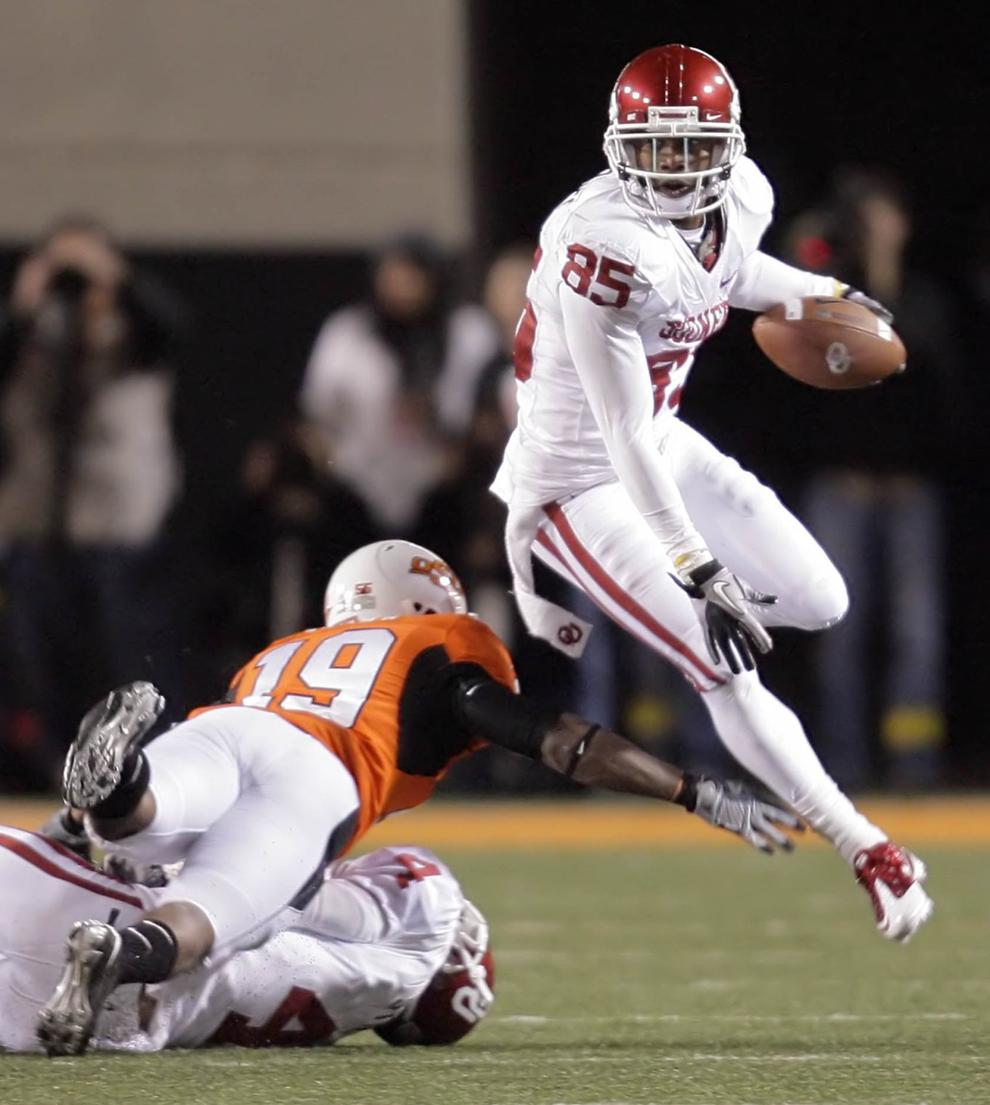 Nov. 28, 2009: Oklahoma 27, No. 12 Oklahoma State 0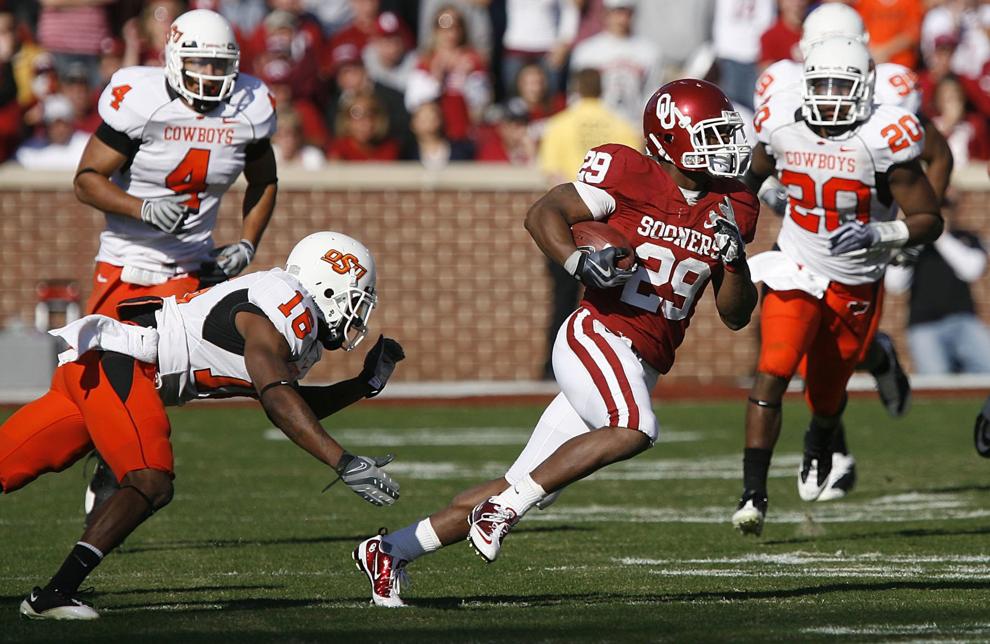 Nov. 29, 2008: No. 3 Oklahoma 61, No. 11 Oklahoma State 41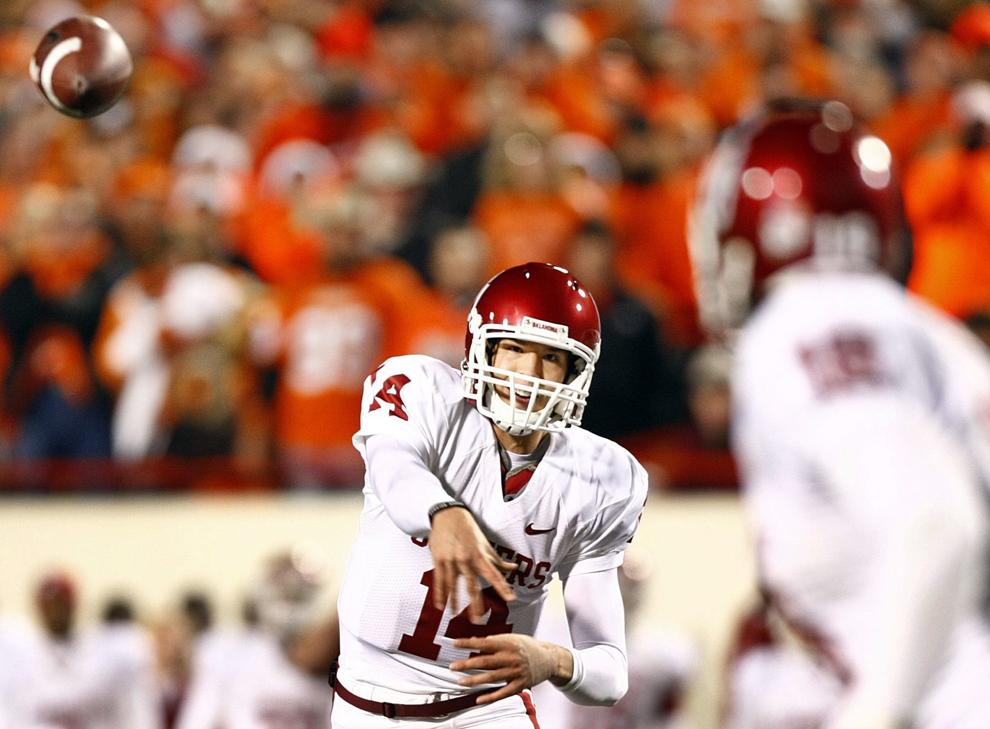 Nov. 24, 2007: No. 10 Oklahoma 49, Oklahoma State 17
Nov. 25, 2006: No. 13 Oklahoma 27, Oklahoma State 21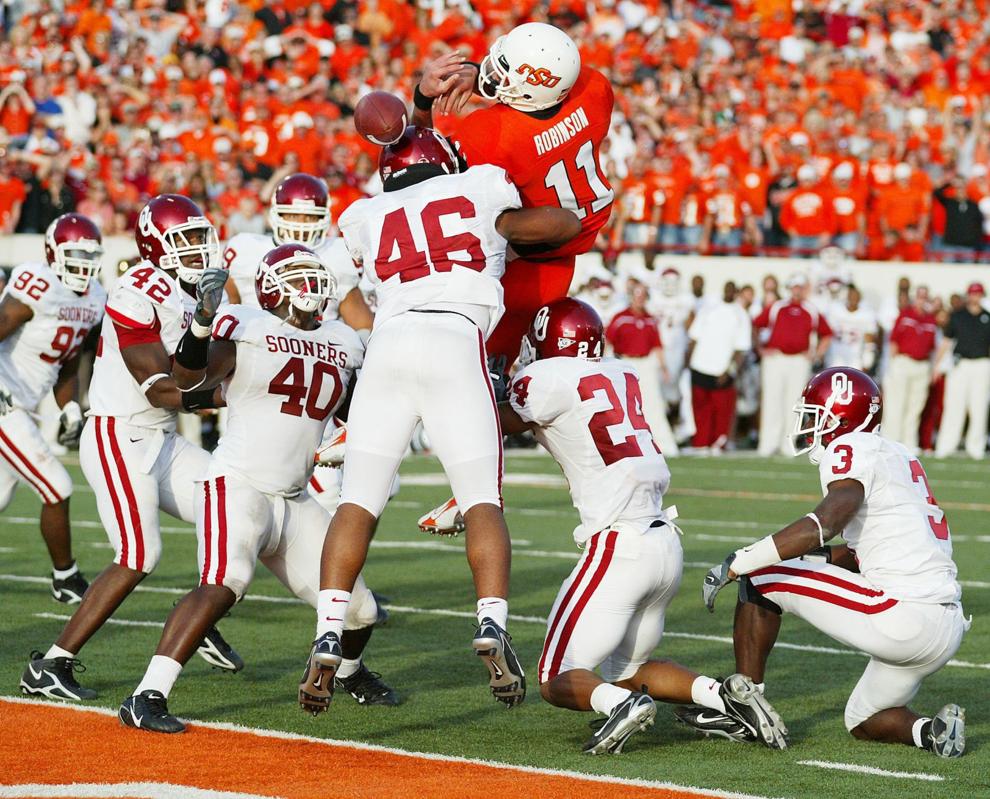 Nov. 26, 2005: Oklahoma 42, Oklahoma State 14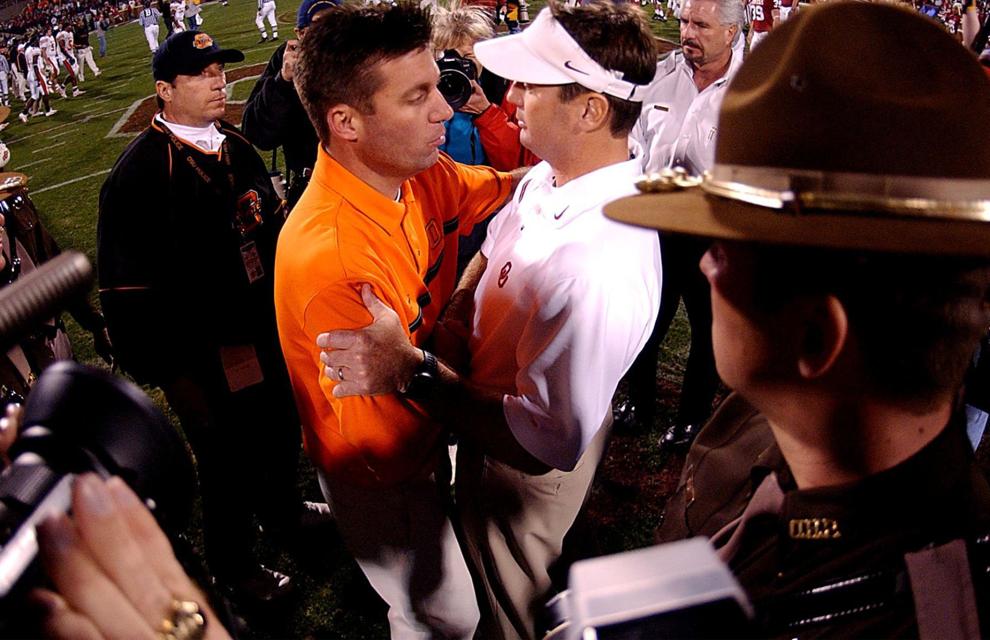 Oct. 30, 2004: No. 2 Oklahoma 38, No. 20 Oklahoma State 35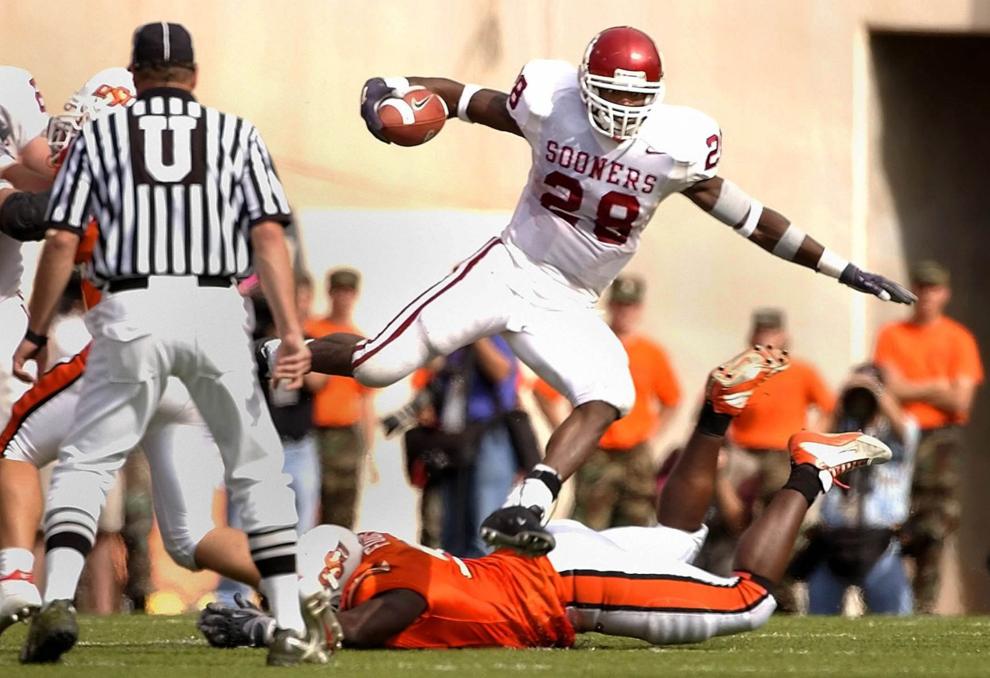 Nov. 1, 2003: No. 1 Oklahoma 52, No. 14 Oklahoma State 9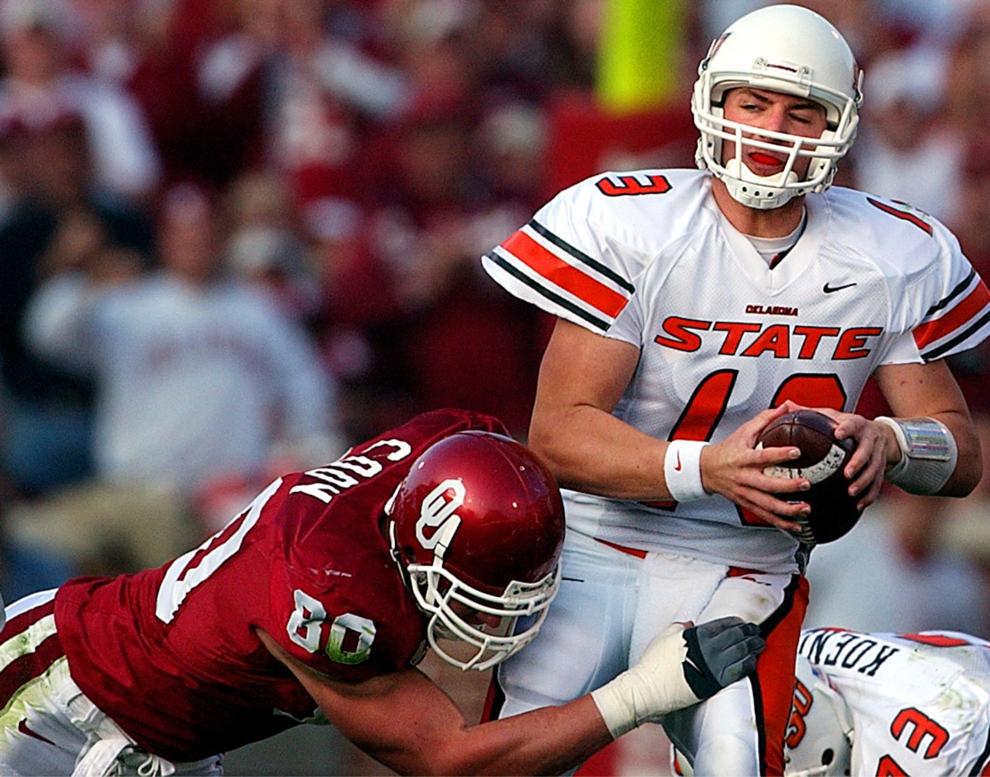 Nov. 30, 2002: Oklahoma State 38, No. 3 Oklahoma 28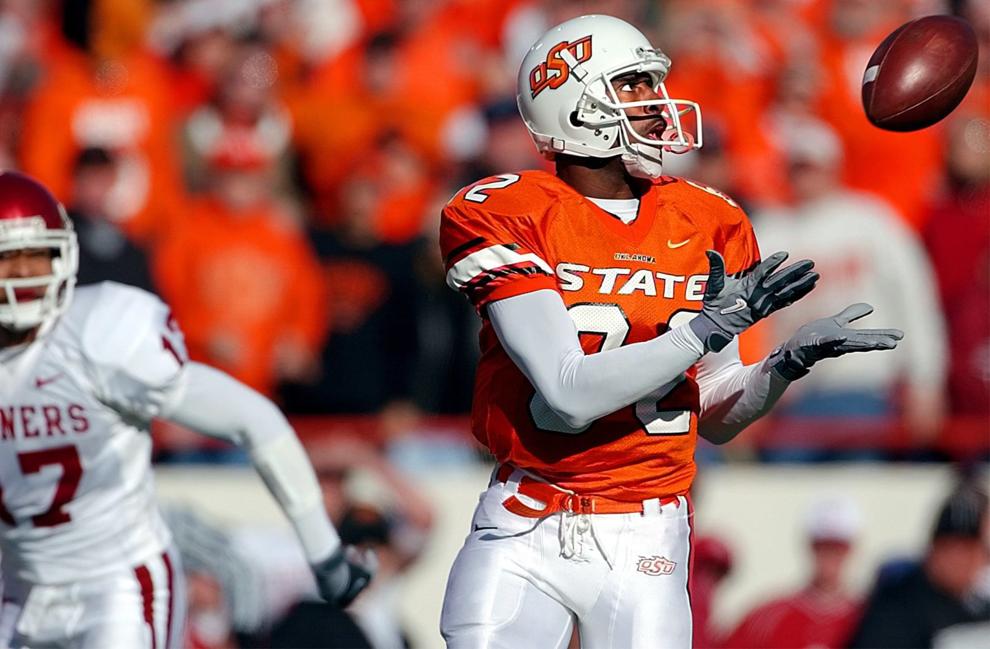 Nov. 24, 2001: Oklahoma State 16, No. 4 Oklahoma 13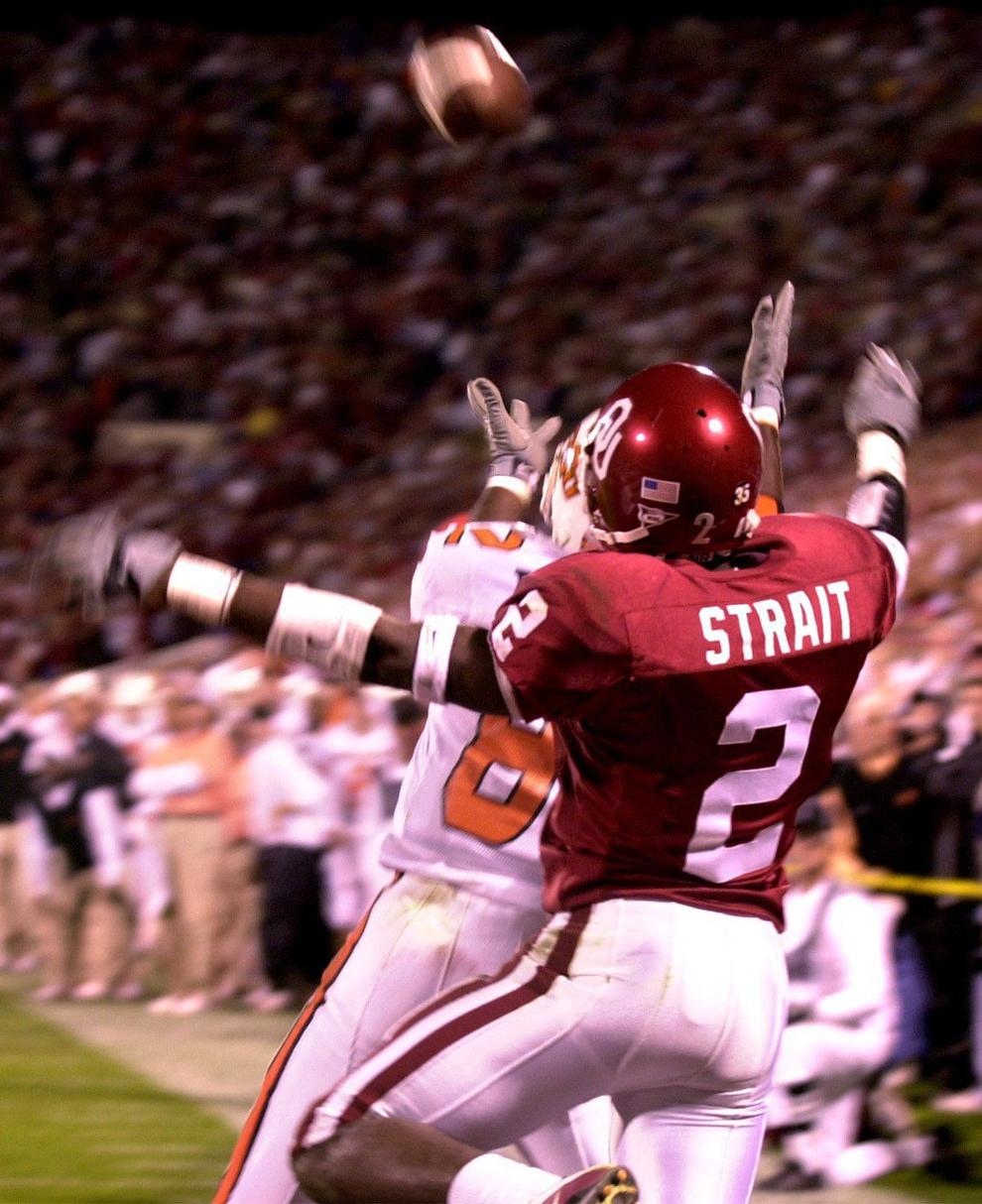 Nov. 25, 2000: No. 1 Oklahoma 12, Oklahoma State 7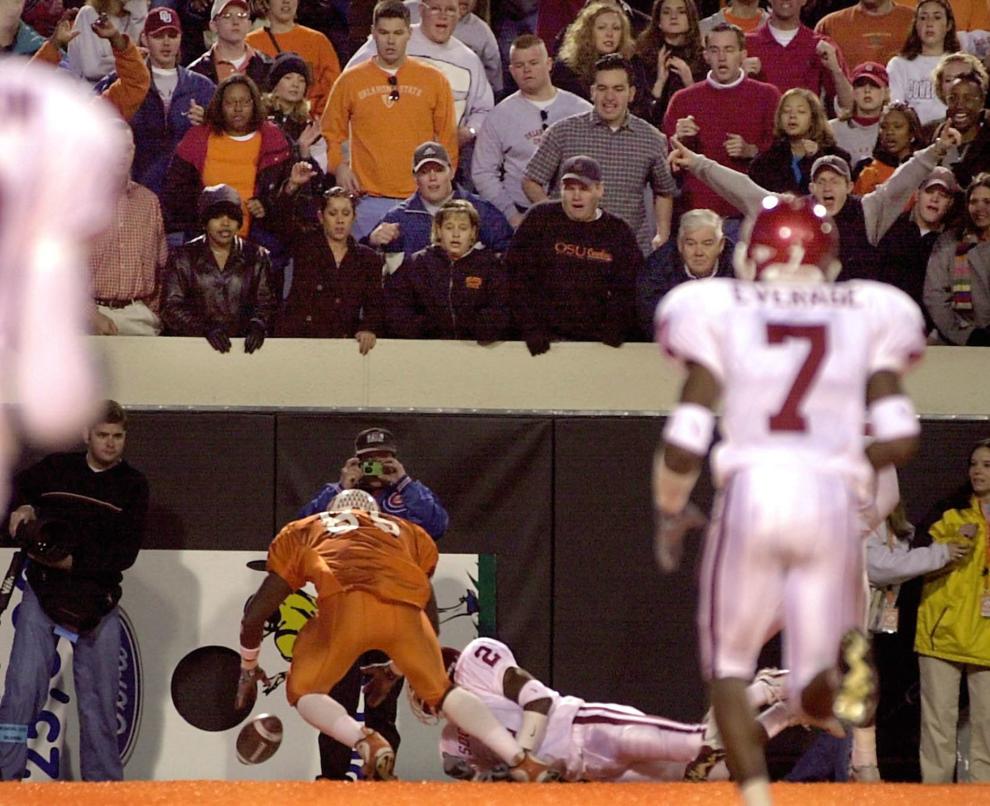 Nov. 27, 1999: Oklahoma 44, Oklahoma State 7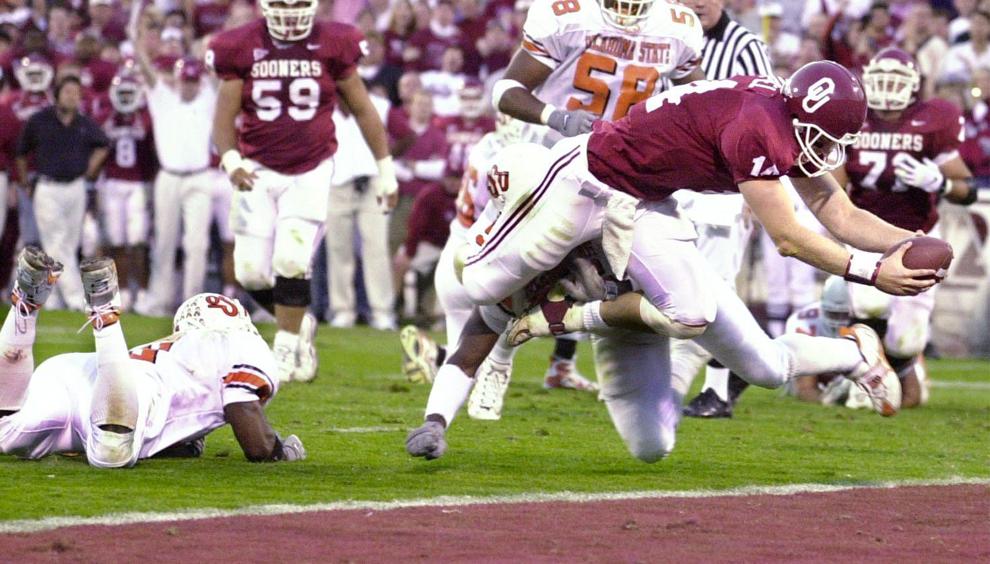 Oct. 24, 1998: Oklahoma State 41, Oklahoma 26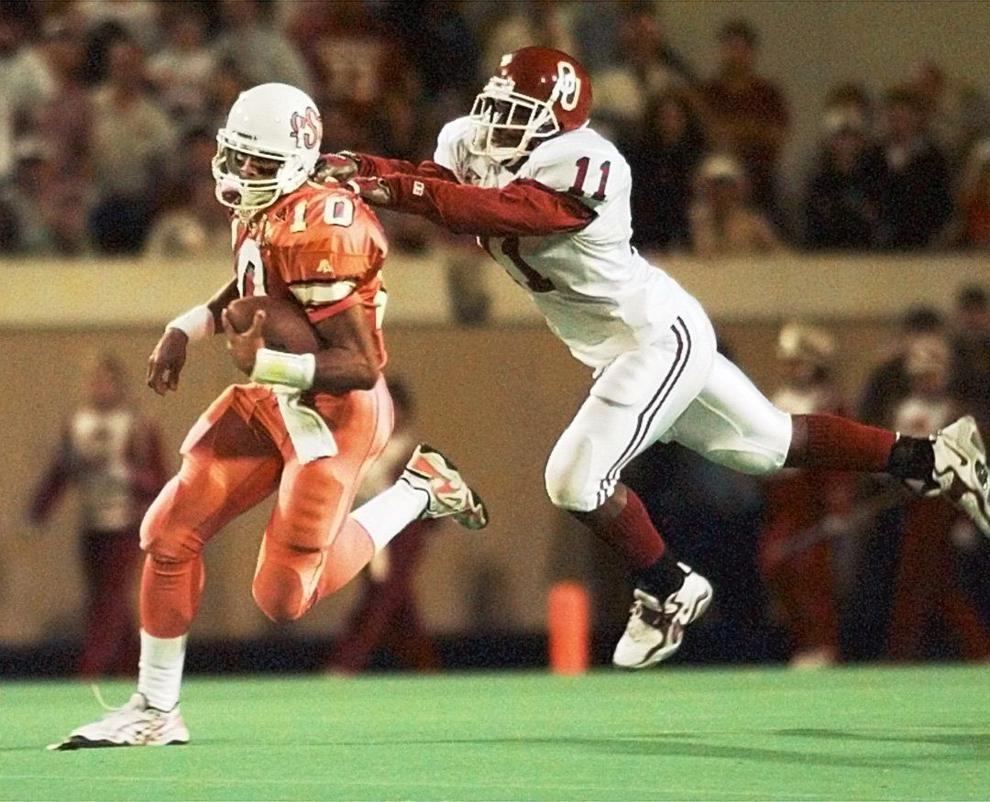 Nov. 8, 1997: No. 25 Oklahoma State 30, Oklahoma 7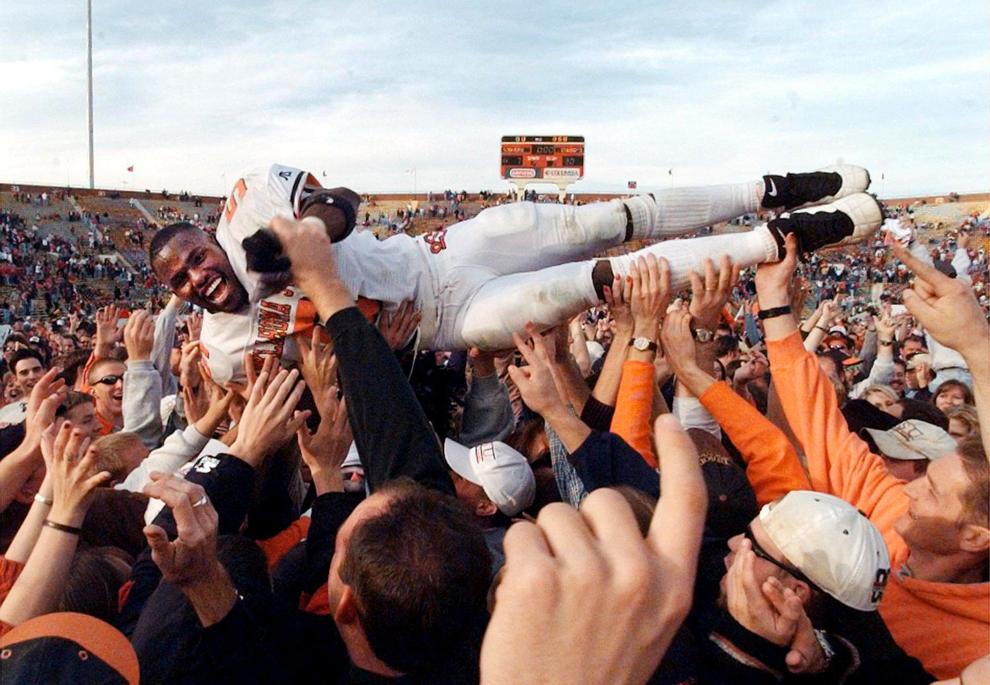 Nov. 8, 1996: Oklahoma 27, Oklahoma State 17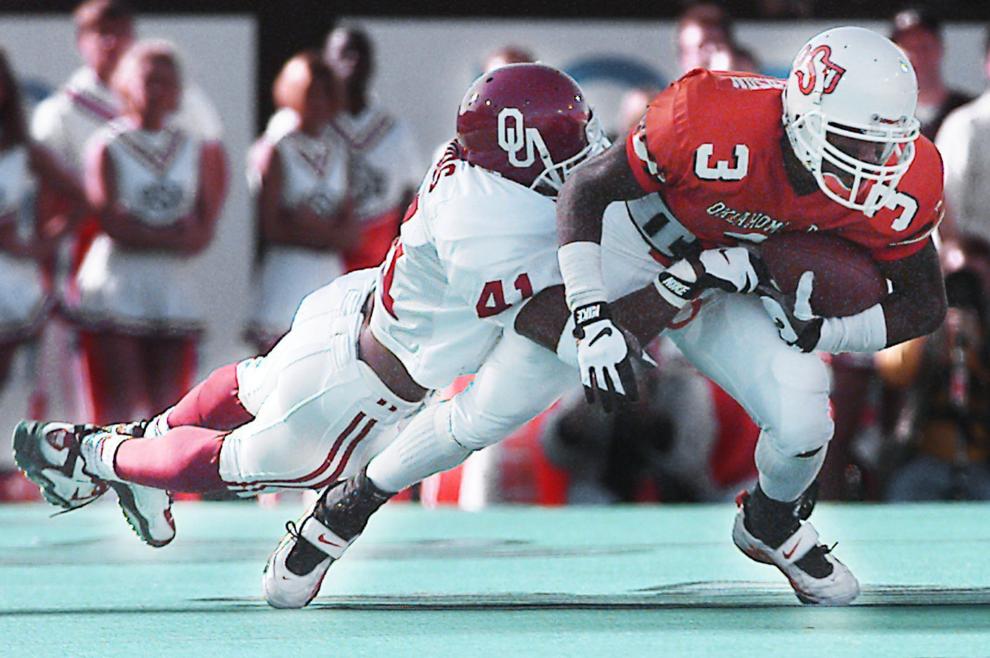 Nov. 11, 1995: Oklahoma State 12, Oklahoma 0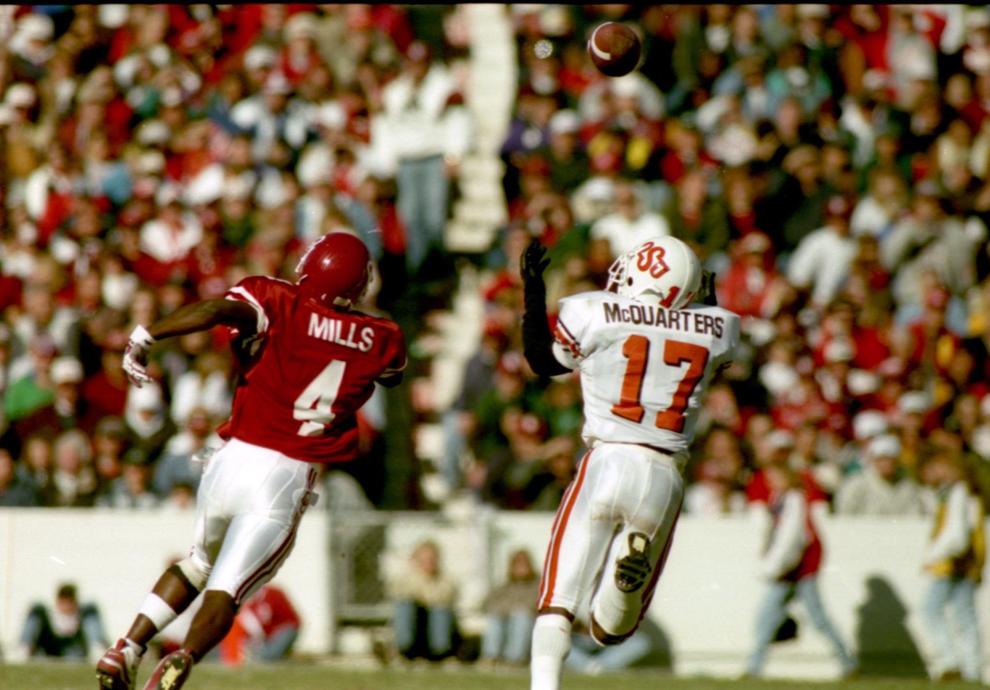 Nov. 12, 1994: Oklahoma 33, Oklahoma State 14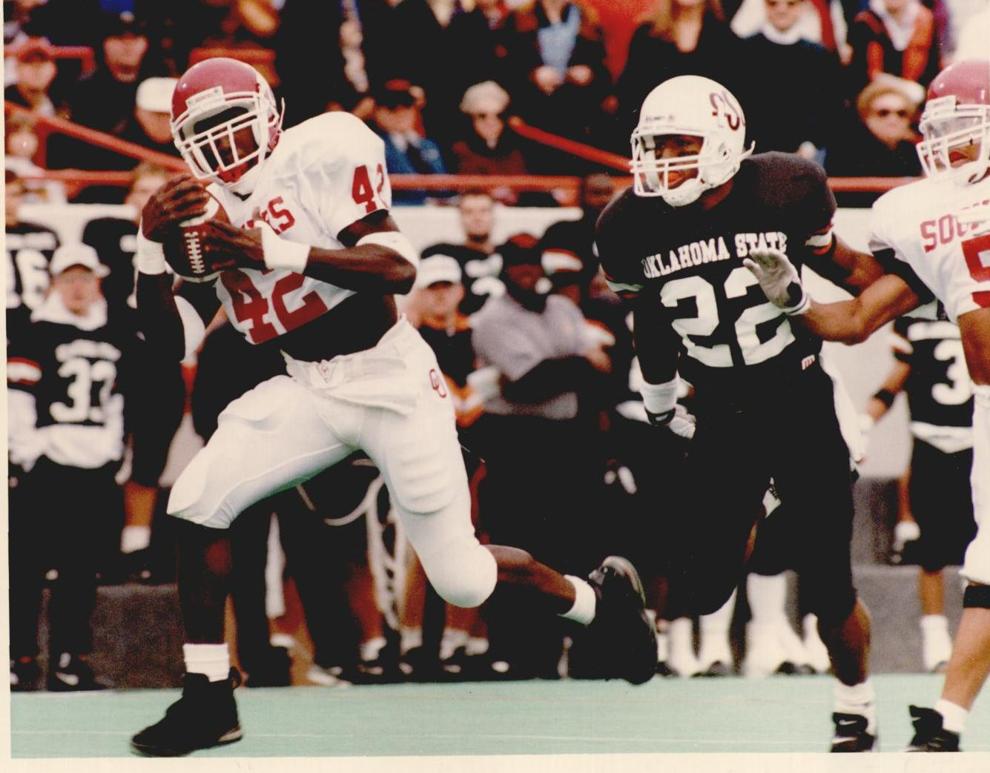 Nov. 13, 1993: No. 17 Oklahoma 31, Oklahoma 0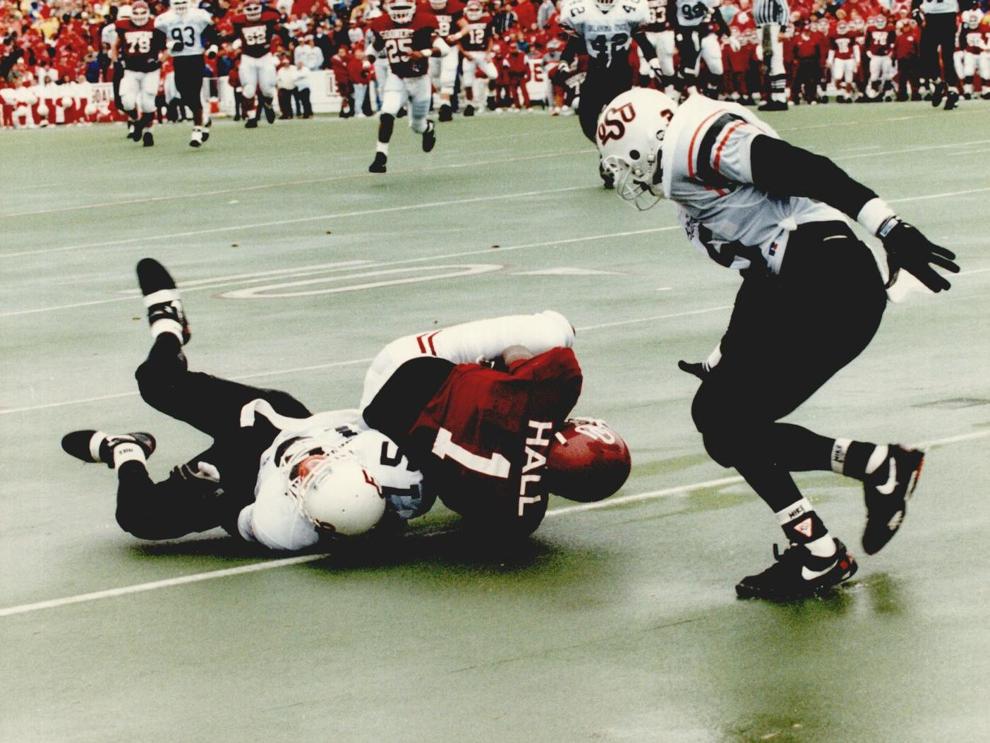 Nov. 14, 1992: Oklahoma 15, Oklahoma State 15
Nov. 16, 1991: No. 18 Oklahoma 21, Oklahoma State 6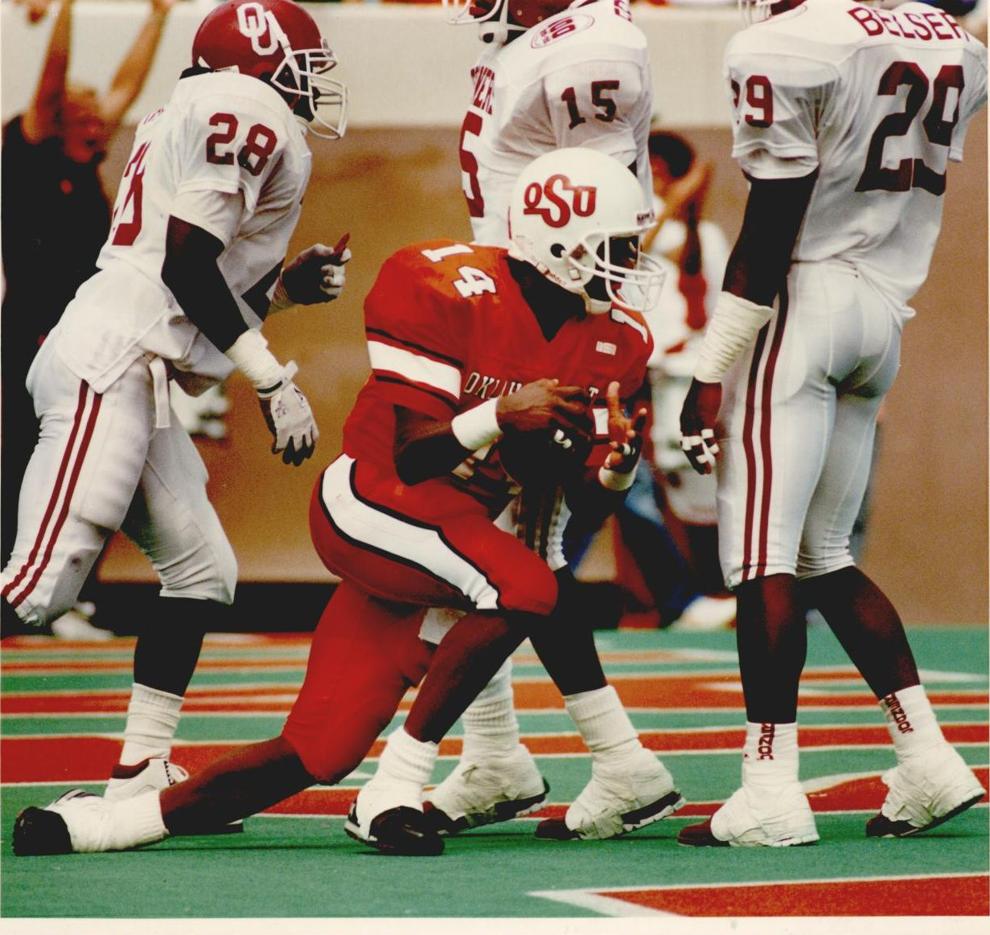 Oct. 6, 1990: No. 7 Oklahoma 31, Oklahoma State 17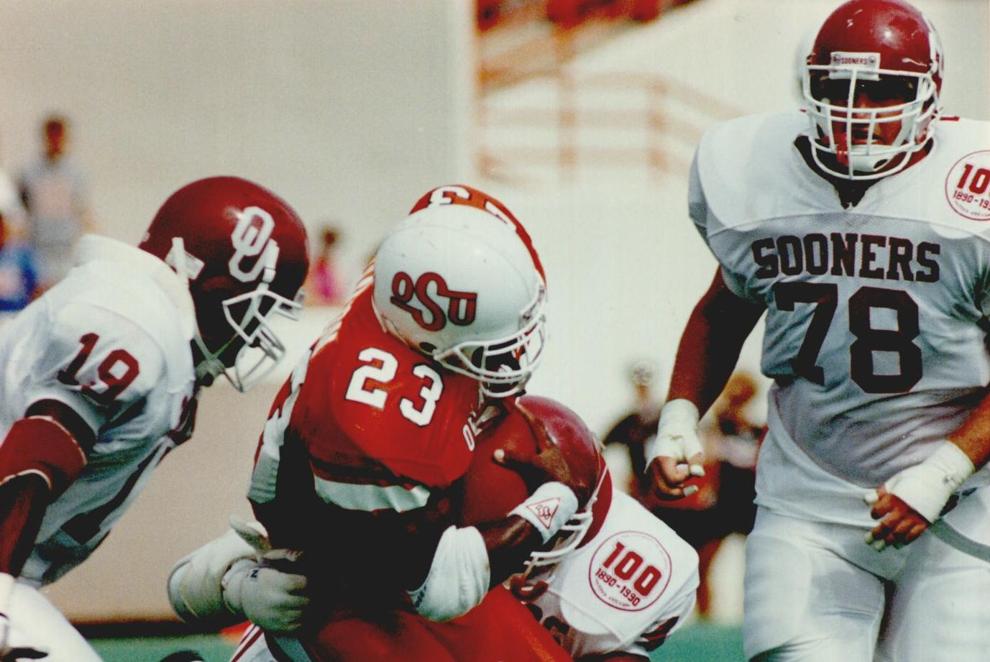 1984-1980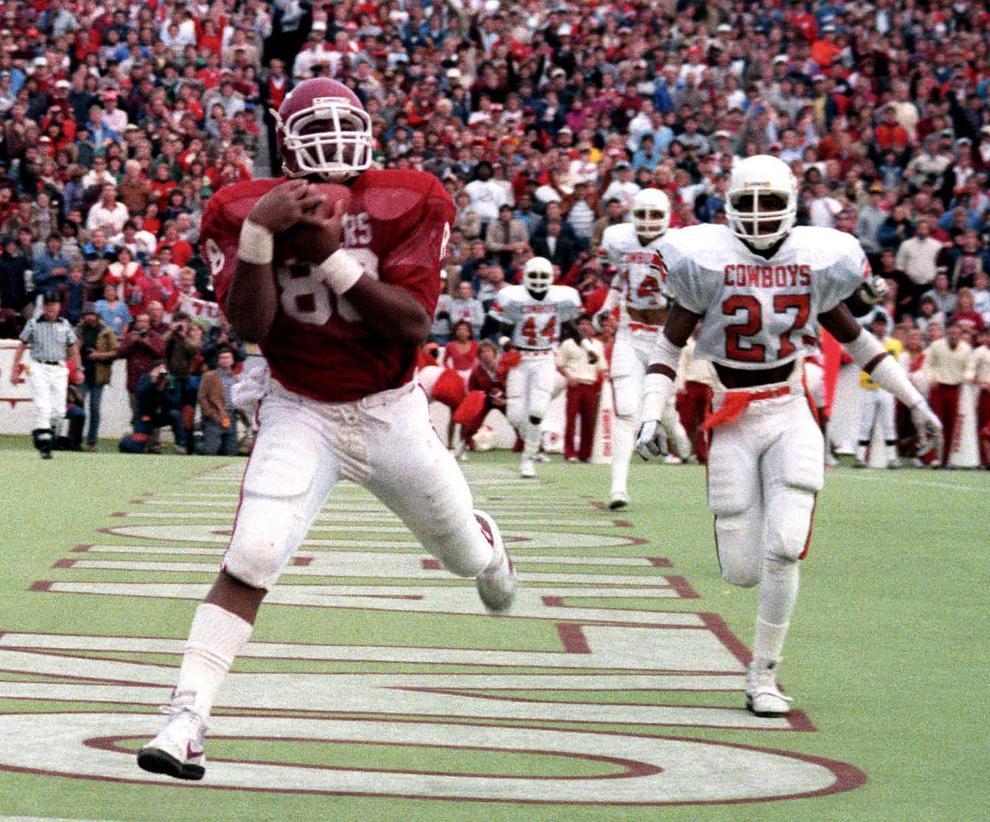 1979-1970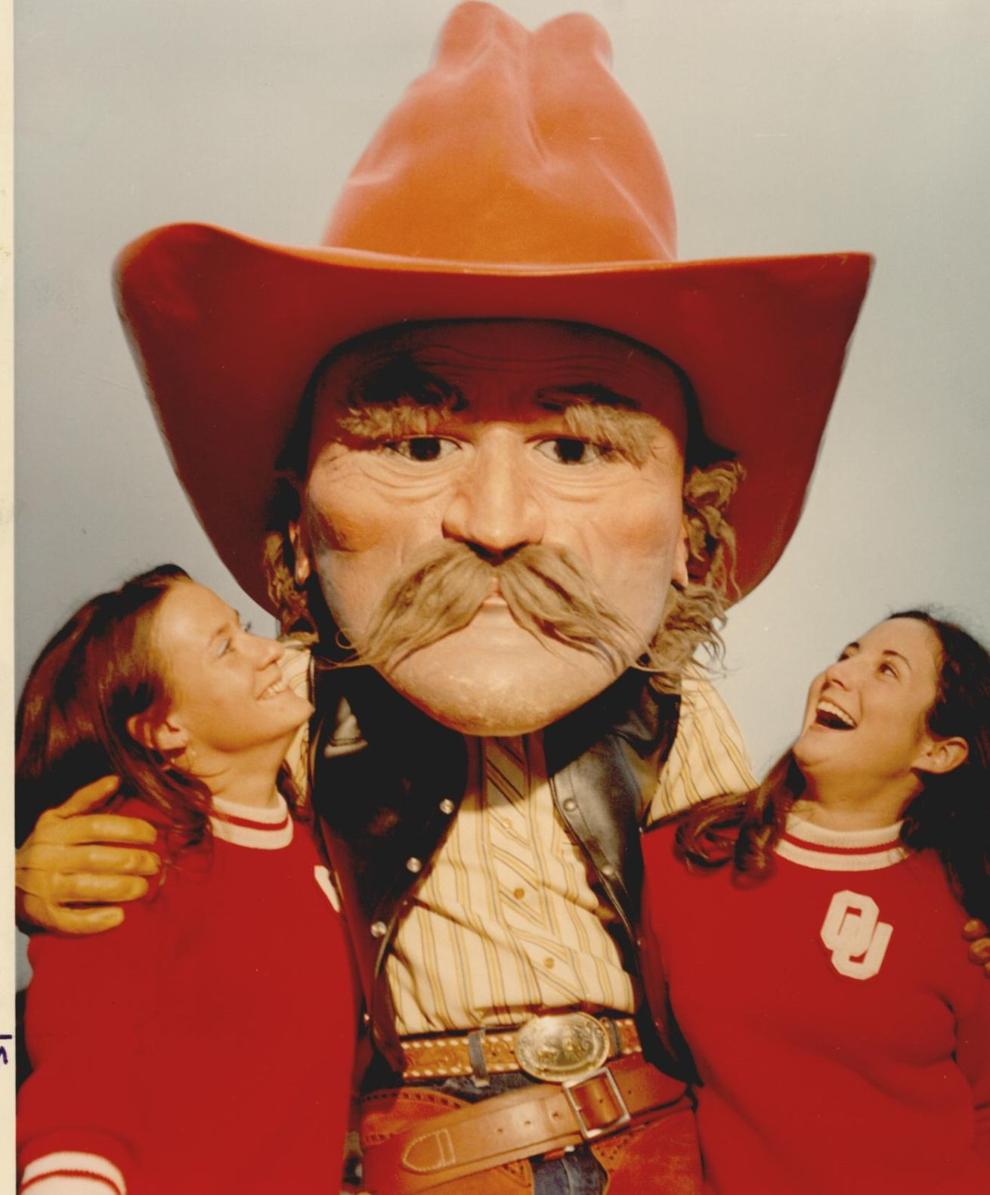 1969-1960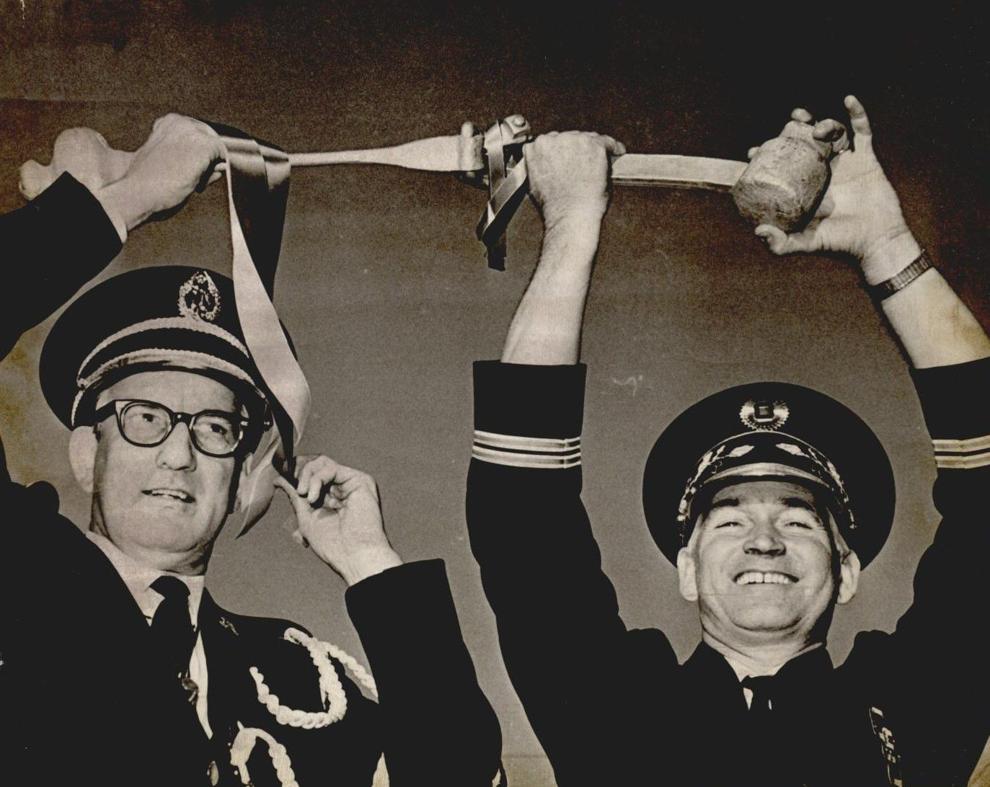 1959-1904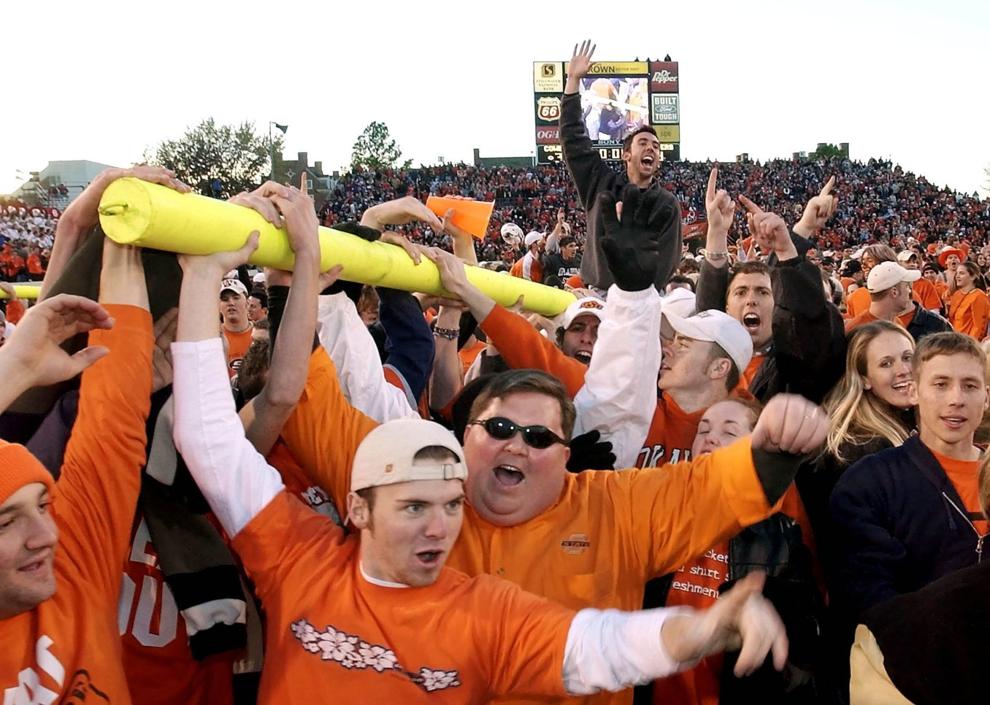 $5 for 5 months
July 2021 video: OU athletics director Joe Castiglione on relationship with OSU, Big 12 moving forward