Instead of preparing for Saturday's originally scheduled game at Baylor, the Oklahoma State football team has had extra time to get ready for Iowa State in hopes of handing the Cyclones their first conference loss later this week.
The Cowboys will host Iowa State on Oct. 24 for their first game since playing at Kansas Oct. 3. OSU had an off week, then the game at Baylor was postponed to Dec. 12 because of Baylor's COVID-19 issues.
OSU has won its first three games, but head coach Mike Gundy said the Cowboys will get a chance to see how good they are over the next month, starting with the Cyclones. OSU will face Iowa State, Texas, Kansas State and Oklahoma from Oct. 24 to Nov. 21.
This next stretch of games will be a solid test for a defense that believes it can compete with the best.
"We're going to find out a lot about our football team over the next month," Gundy said. "We're going to play some teams that can really put pressure on the perimeter. They're athletic. Quarterback play is good. And we'll know a lot more of where we're at. …We just have to worry about practicing and then come back and try to have the best week we can to try and get ready for Iowa State."
The OSU defense has been the backbone of the team so far, but the solid play didn't just start with the first three games of this season. A switch flipped for the defense during last year's 34-27 win against Iowa State.
The Cowboys were in jeopardy of losing three straight games when linebacker Malcolm Rodriguez scored the go-ahead touchdown on an interception return with 6:47 left in the game. OSU stopped Iowa State on its next three drives by forcing a punt and grabbing two more interceptions to seal the win. Safety Tre Sterling said during a Zoom teleconference in September that last year's Iowa State game sparked the confidence being displayed this season.
The Cowboys' defense has a chance at another marquee performance against the same team.
"They're playing reckless at this point, which I think is a valuable asset for a defense," Gundy said. I'm looking forward to the next game and as we progress over the next month, watching and seeing how we develop and finding out how good we are on defense. That's the strategic part that I really enjoy in coaching is when we get out there a week from Saturday, we kind of find out how good of schemes we have and how good of coaches we are based on the players."
The Iowa State offense is led by quarterback Brock Purdy, and coach Matt Campbell regularly uses three tight ends. Iowa State hasn't tallied less than 417 yards in its three conference games while the Cowboys haven't allowed more than 353 yards in a game all year.
The past five games between Iowa State and OSU have been decided by seven points or fewer, and one key defensive stop could be the difference in a close game.
Linebacker Devin Harper said the Cowboys are preparing for the physicality they will need when dealing with Iowa State's tight ends.
"They use their tight ends in everything," Harper said. "... So we're just working on basically being rough with them and making sure they don't get the ball in their hands."
---
Oklahoma State at Kansas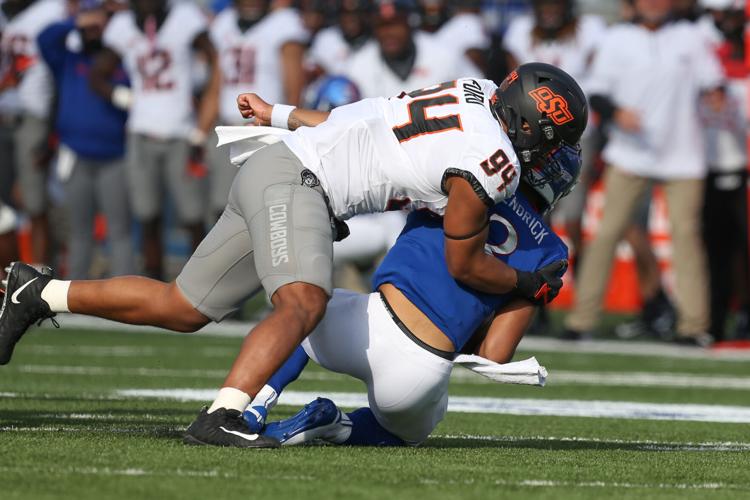 Oklahoma State at Kansas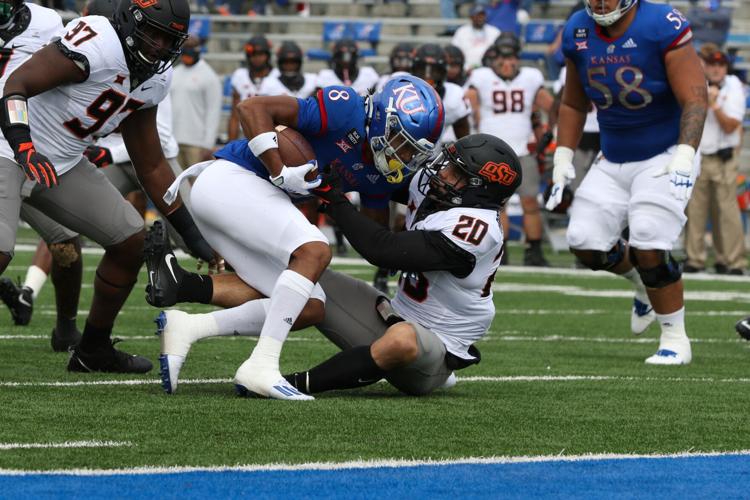 Oklahoma State at Kansas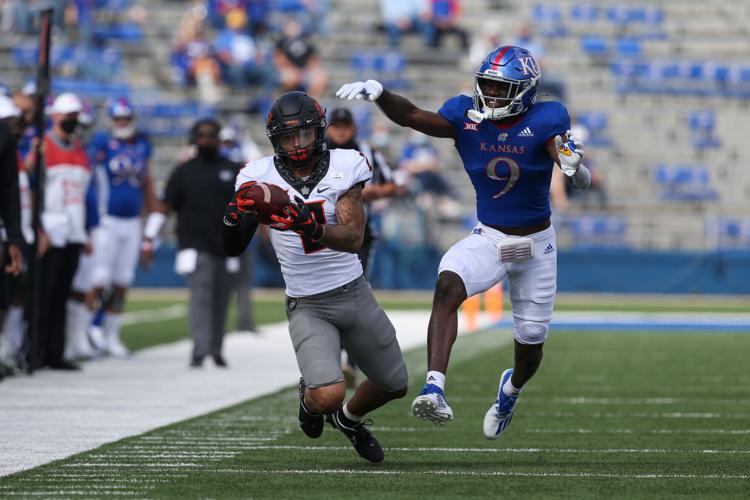 Oklahoma State at Kansas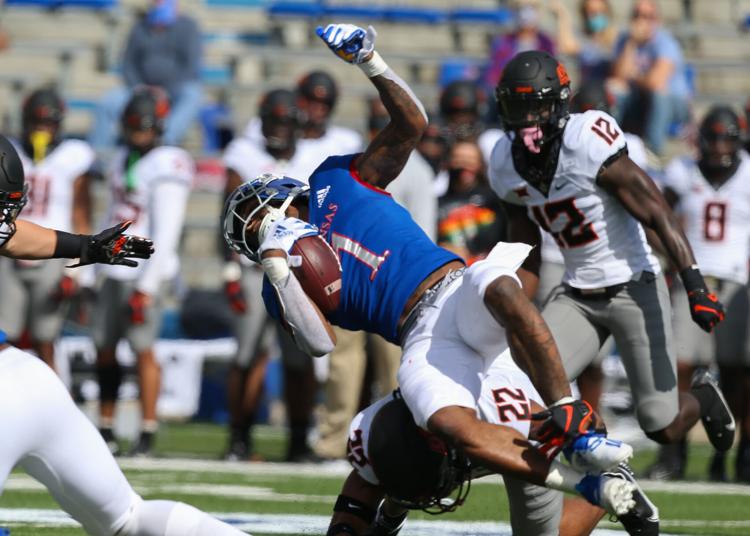 Oklahoma State at Kansas
COLLEGE FOOTBALL: OCT 03 Oklahoma State at Kansas
102020-tul-spt-emigblog Big12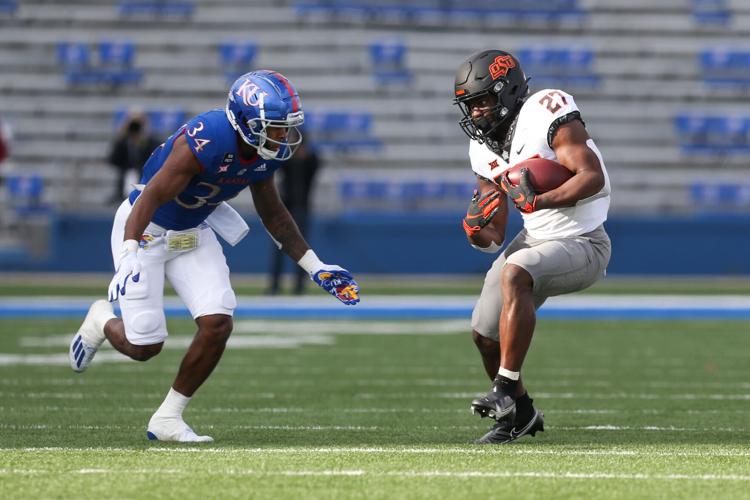 Oklahoma State at Kansas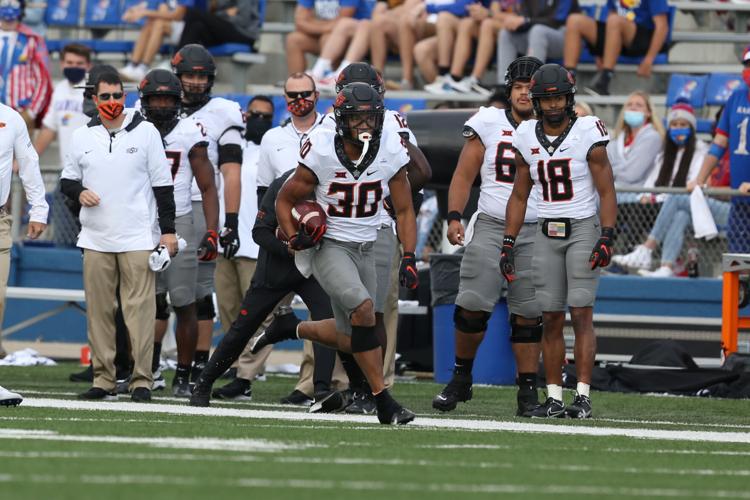 Oklahoma State at Kansas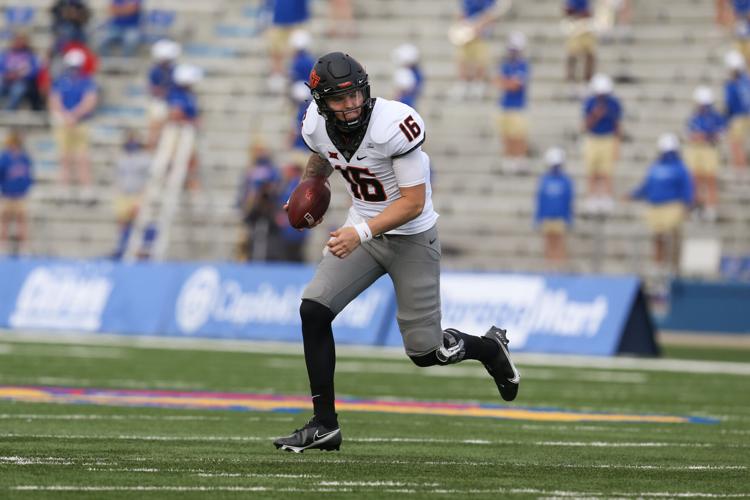 OSUSportsExtra.com: Home to everything orange and black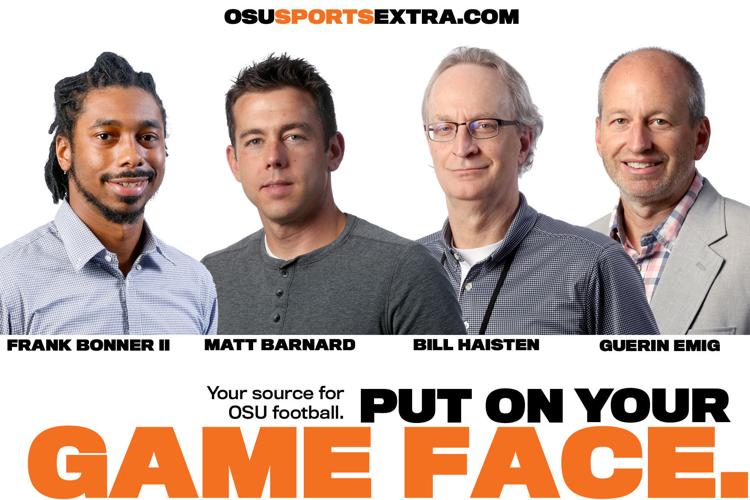 Be the first to know
Get local news delivered to your inbox!