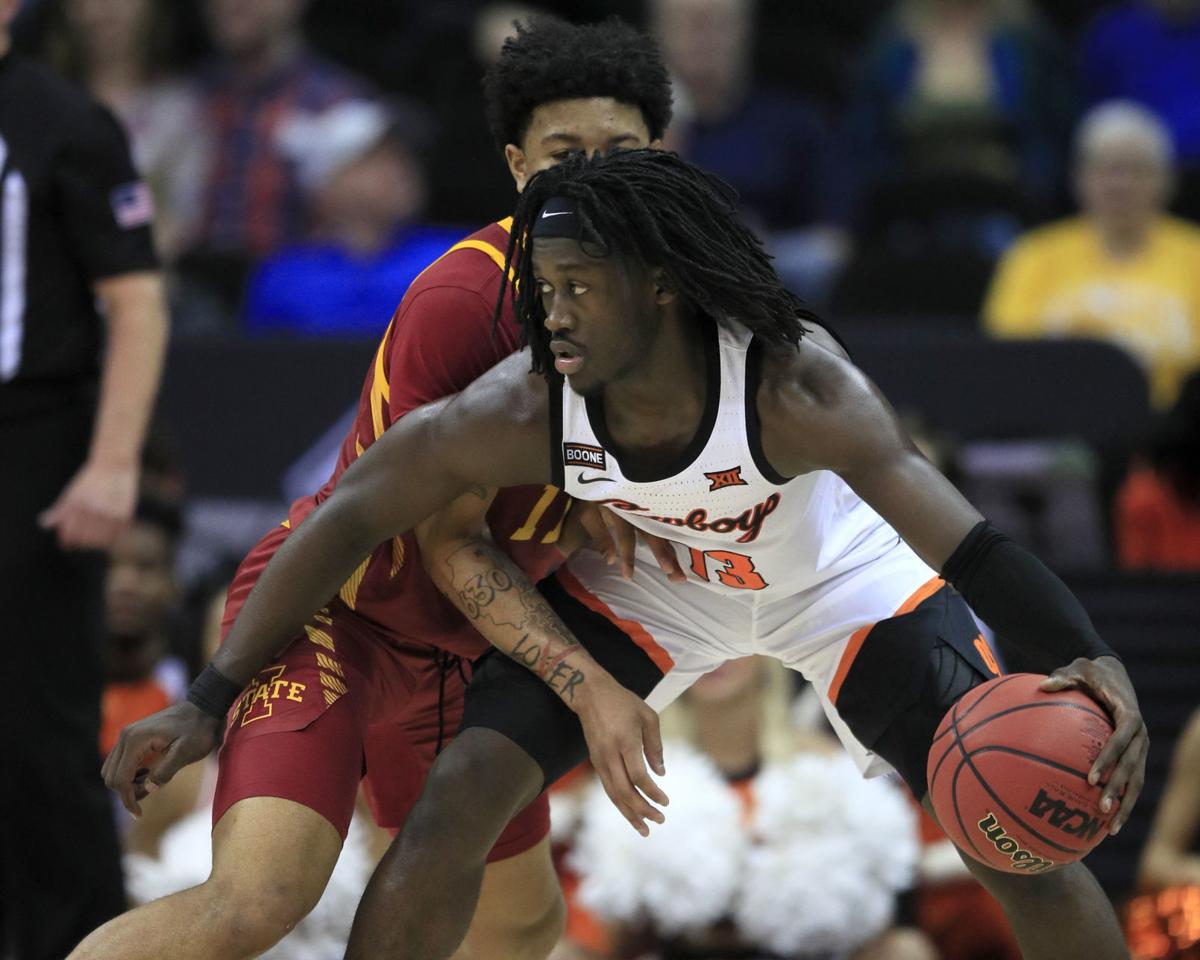 We need the Big 12 Tournament to happen in three weeks for reassurance. It marks one year since the pandemic's wrecking ball arrival. The bulk of the 2020 tournament was one of the first things demolished.
To see Oklahoma and Oklahoma State in Kansas City March 10 is to conceptualize progress, however modest with the arena a quarter full.
We'll take what we can get at this point.
So are we going to get it?
"The only conversation we've heard is there's definitely going to be a tournament at this point," OU coach Lon Kruger said last week. "Now, COVID causes weekly reassessments of all of that. But we've not heard anything other than we're definitely playing a Big 12 Tournament."
That sounds reassuring. So do reports that show coronavirus cases and hospitalization rates declining in Kansas City.
Health and safety remain primary considerations. That begs the question: How safe is a Big 12 Tournament?
"Not that there's a 100 percent on anything," Kruger said, "but we have no doubt that the conference is going to do everything it can to make it absolutely as safe as possible."
Kansas coach Bill Self spilled some specifics last week.
"They're going to put us in a bubble in Kansas City," Self said on his weekly radio show, as reported by the Kansas City Star. "The teams that make the NCAA, or the ones that are in contention to make the NCAA Tournament, are going to stay in the bubble after even they exit the (Big 12) tournament and go straight from Kansas City to, the way I understand it, Indianapolis, where the bubble exists as well."
"And you are going to be testing daily in Kansas City because you have to have seven consecutive negative tests in order to get into the bubble in Indianapolis."
Is this a safer environment than, say, if the 10 teams stayed home and in the bubbles created on their respective campuses?
I would have answered "No" back when we were considering the viability of college football. Last July when I heard the Texas State Fair was canceled, I proposed OU-Texas be played in Norman or Austin to avoid sending both teams on the road and out of their safety zones.
We have since discovered that campus bubbles aren't impenetrable, and that teams that take care on road trips – bus/plane to hotel to game to bus/plane back home with meticulous adherence to cleaning/masking/social distancing without exception – can manage.
Last week, when I asked OSU coach Mike Boynton if his players were safer at home or on the road, he replied: "I don't know. Part of it is I don't know to trace this stuff. I'm not smart enough to figure out where the infection originates. Is it a kid who went home to see his mom and was traveling back and went to a gas station? Is it a kid who went to a buddy's frat house or went out to Louie's for dinner? I have no idea.
"I know before the season started we dealt with it. We certainly know that from back in the summer it wasn't from traveling with our team. But I don't know since the started season."
There's still so much "I don't know" muddling the picture. It's still maddening and confounding.
We could have used "I don't know" as an excuse to call off college sports for the 2020-21 year. We plowed forward instead, relying on the information and counsel of science and medicine, on faith, and on the knowledge that without games for a full calendar year the NCAA business model faced ruin.
Besides, the kids really wanted to play.
That's probably where we should land on playing the Big 12 Tournament.
"I don't know if I fall anywhere, partly because I know I'm not going to have any say in it," Boynton said. "Someone's going to tell us whether we're going to play in it or not. They're not going to care how I feel, so I've tried not to think about it. If we do go up there, we'll try to win.
"I'll say this... The kids is what it always comes back to for me. The experience for them. Everything that they've been asked to commit to sacrificing, let them play as often as they can."
When I asked OU guard Elijah Harkless how important playing the Big 12 Tournament was to him, he said: "It's very important, any opportunity to go play the best of the best and play in the best conference, I feel like, in the country."
Speaking generally of the postseason, OSU guard Bryce Williams said: "We all want a taste of that. We all want to get there."
I imagine we want the same for the Cowboys and Sooners, starting March 10 in Kansas City, provided it can be done securely. That will make them feel better.
It will make us feel better, one grueling year later.
Photos: OU basketball wins at West Virginia in 2OT
Photos: OU basketball wins at West Virginia in 2OT
Oklahoma West Virginia Basketball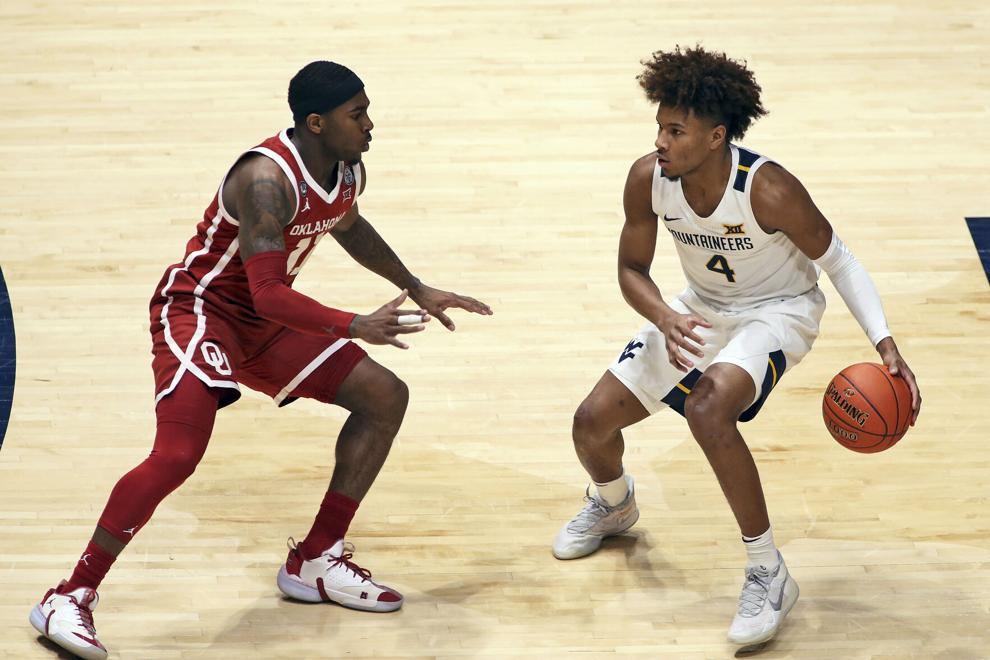 Oklahoma West Virginia Basketball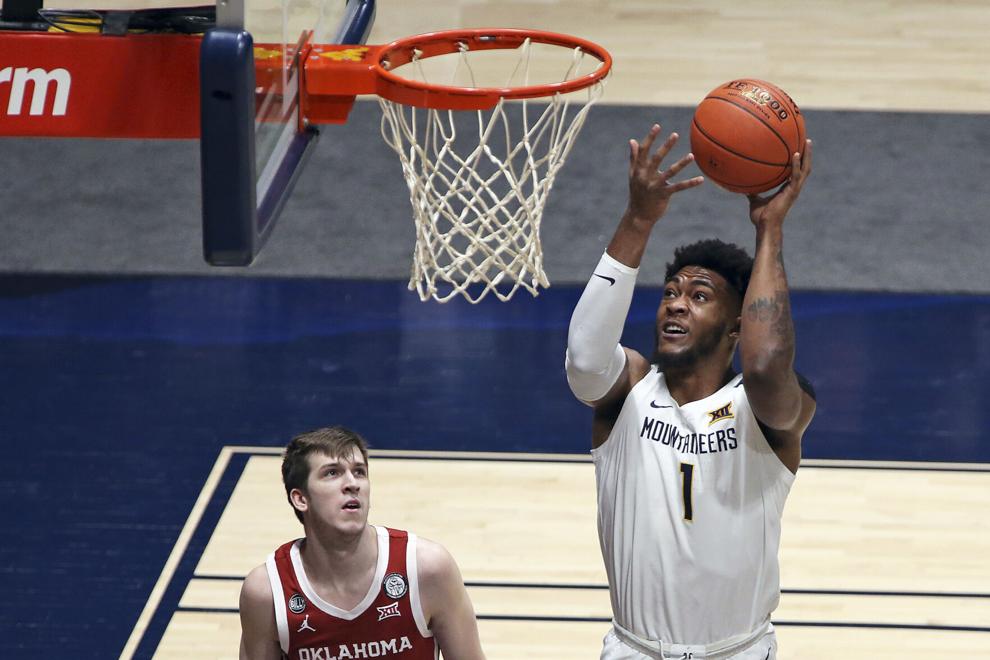 Oklahoma West Virginia Basketball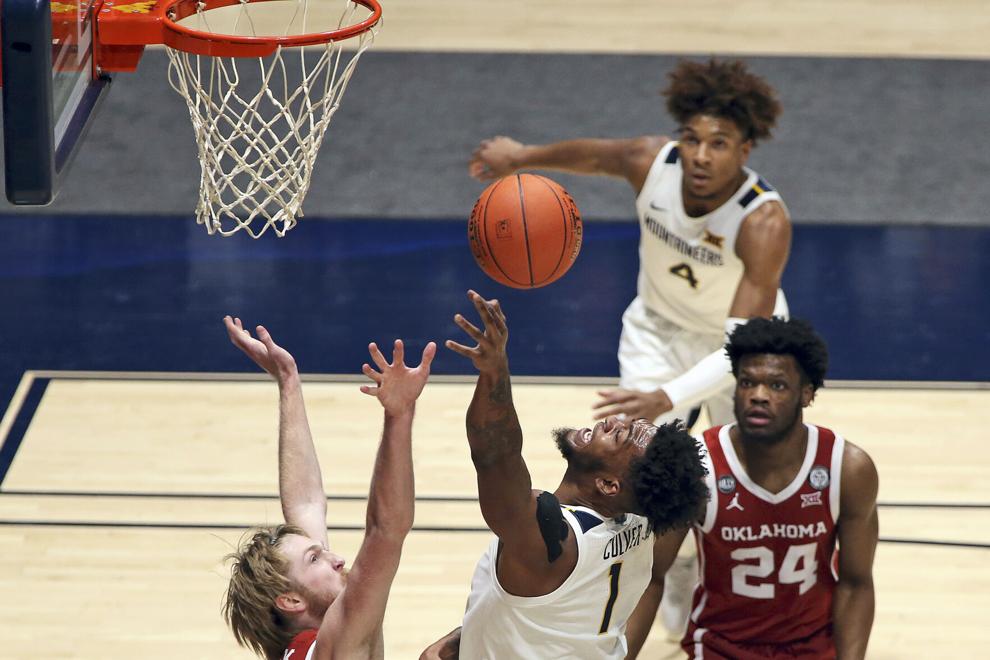 Oklahoma West Virginia Basketball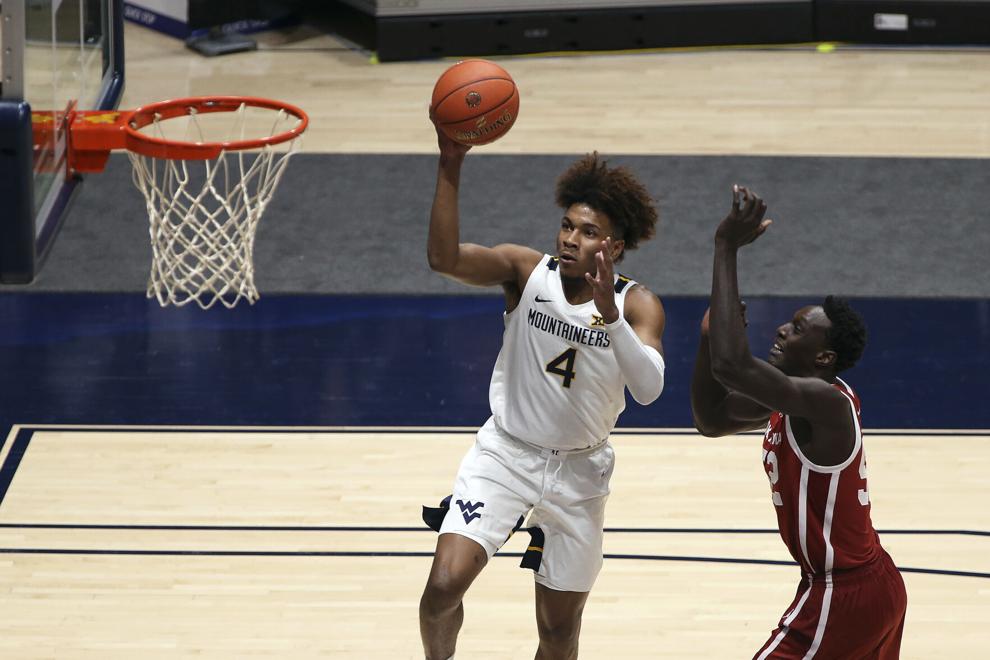 Oklahoma West Virginia Basketball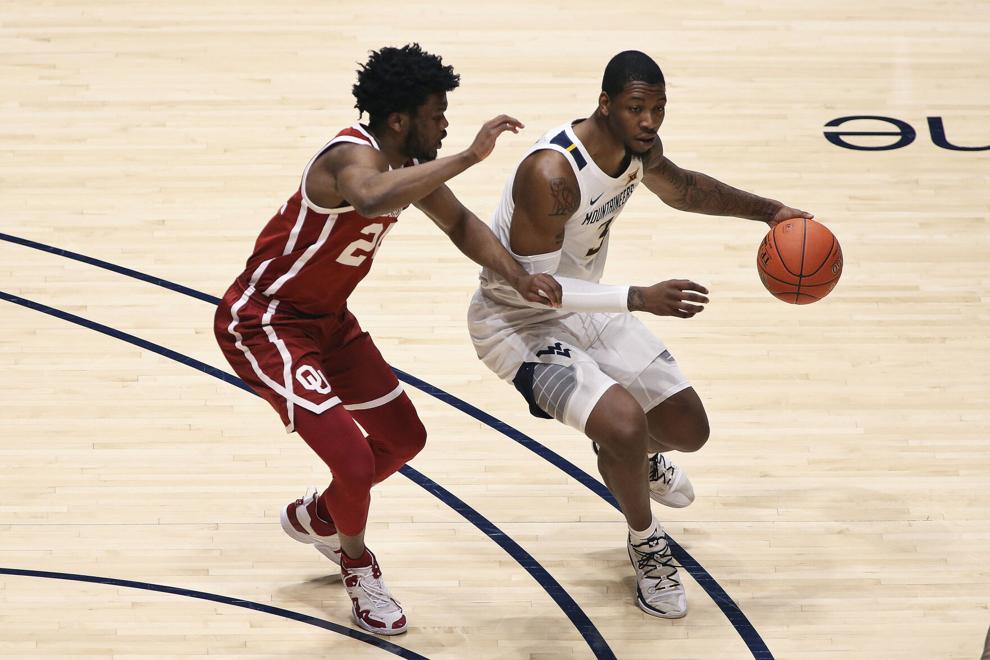 Oklahoma West Virginia Basketball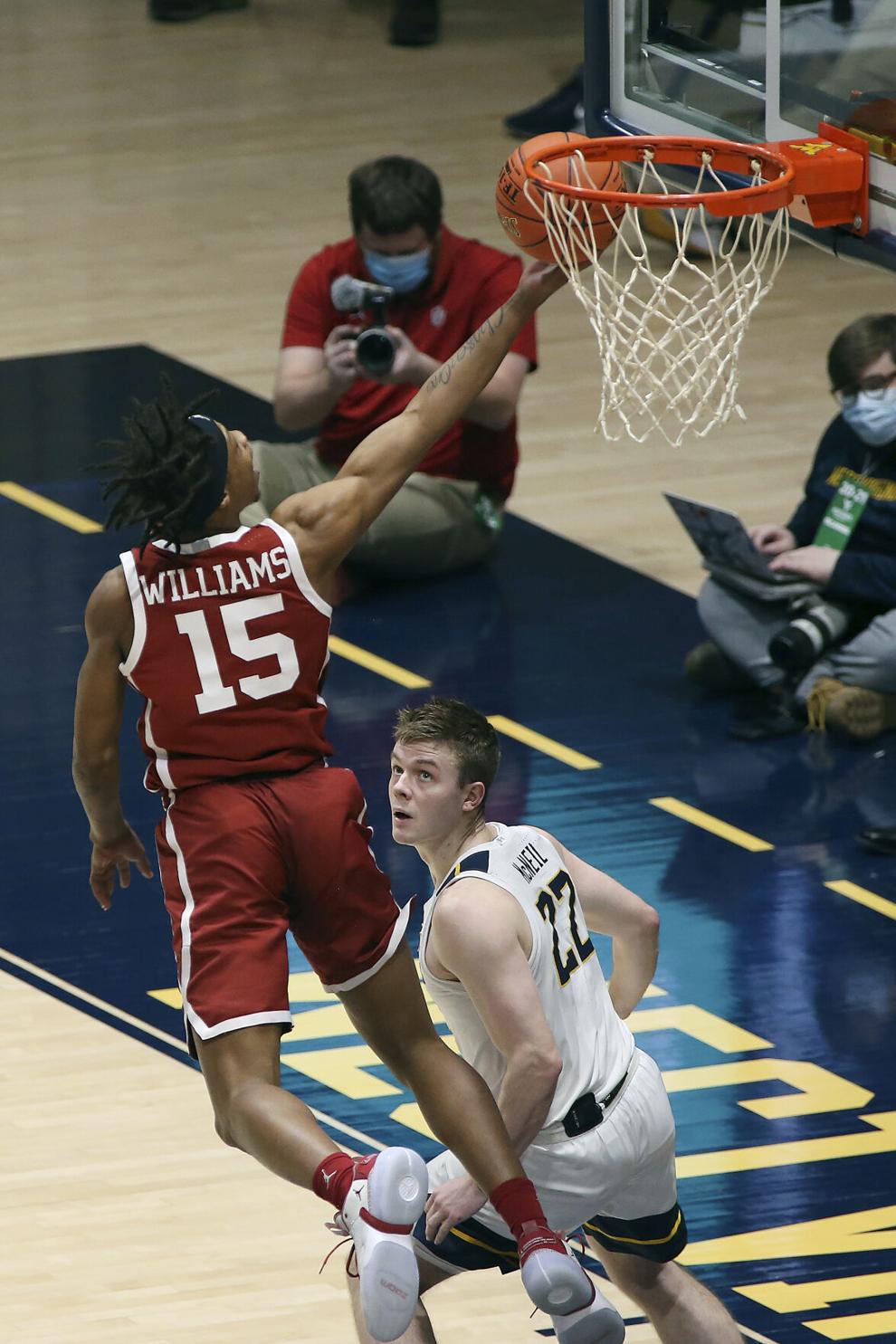 Oklahoma West Virginia Basketball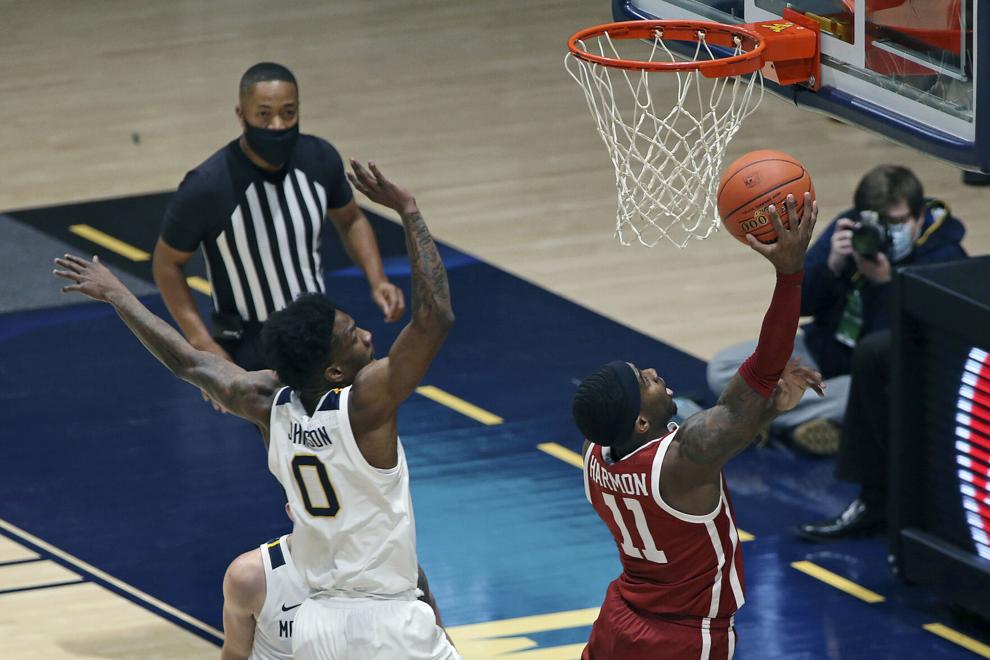 Oklahoma West Virginia Basketball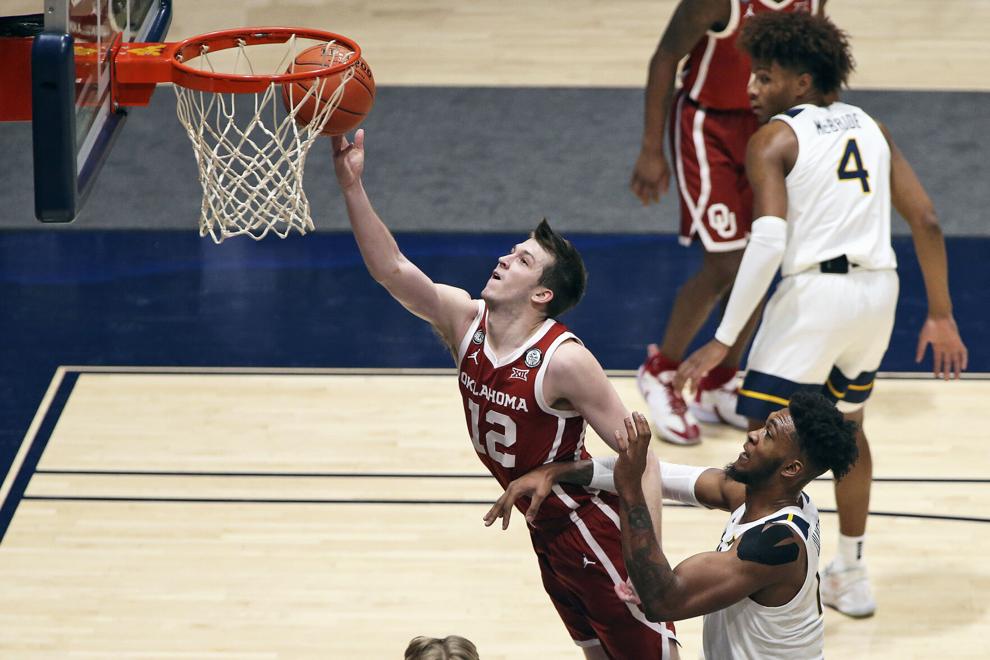 Oklahoma West Virginia Basketball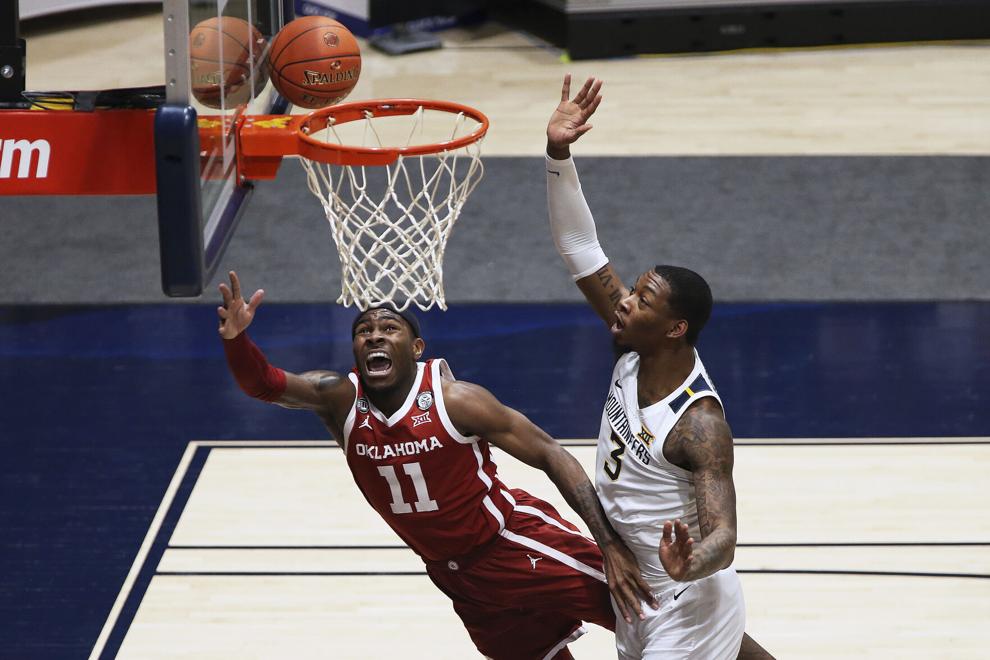 Oklahoma West Virginia Basketball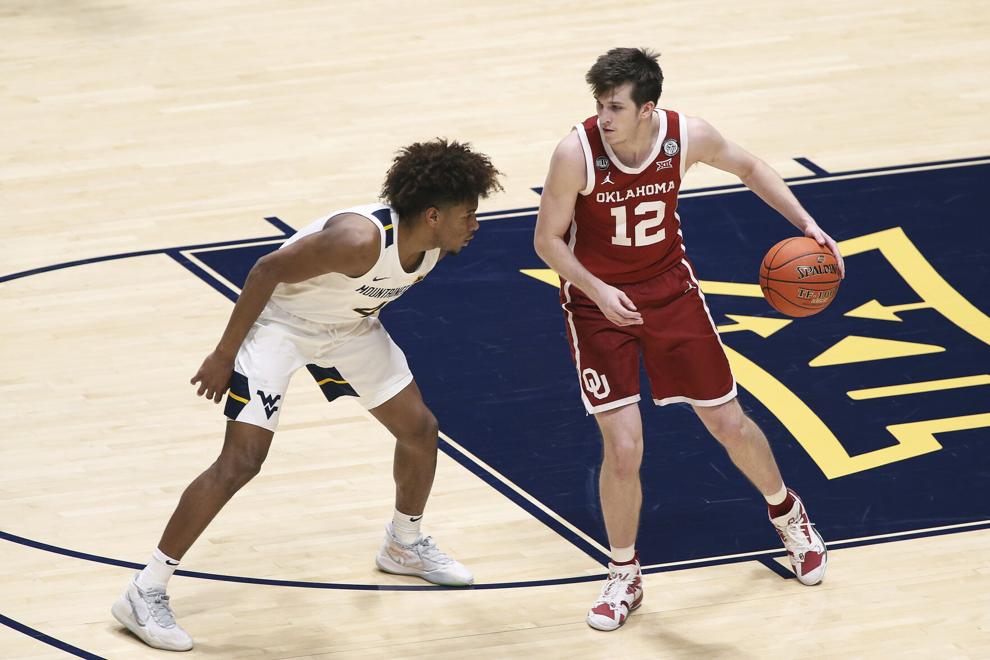 Oklahoma West Virginia Basketball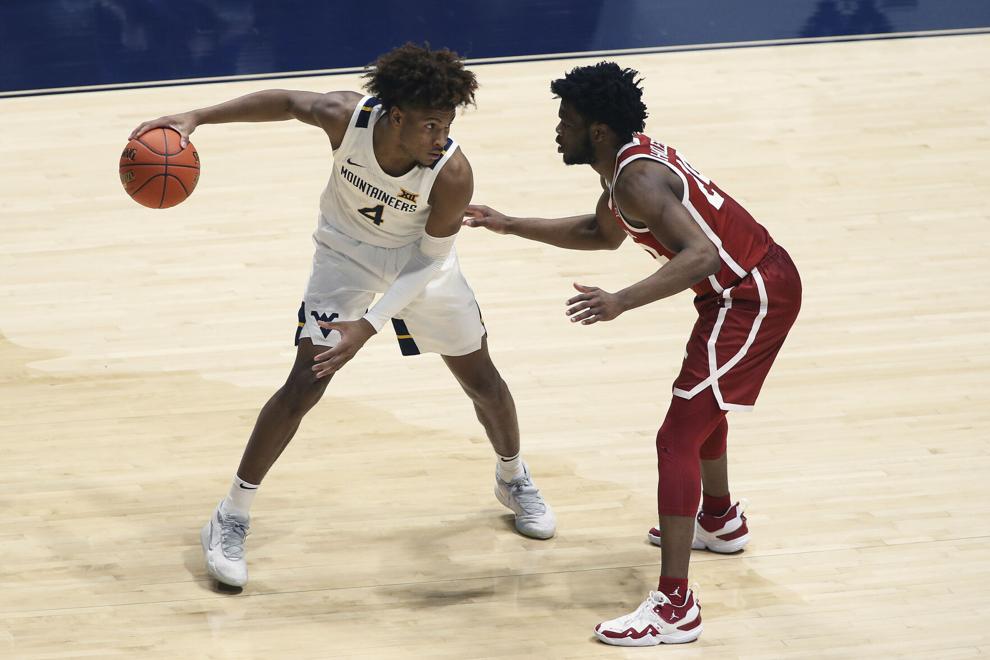 Oklahoma West Virginia Basketball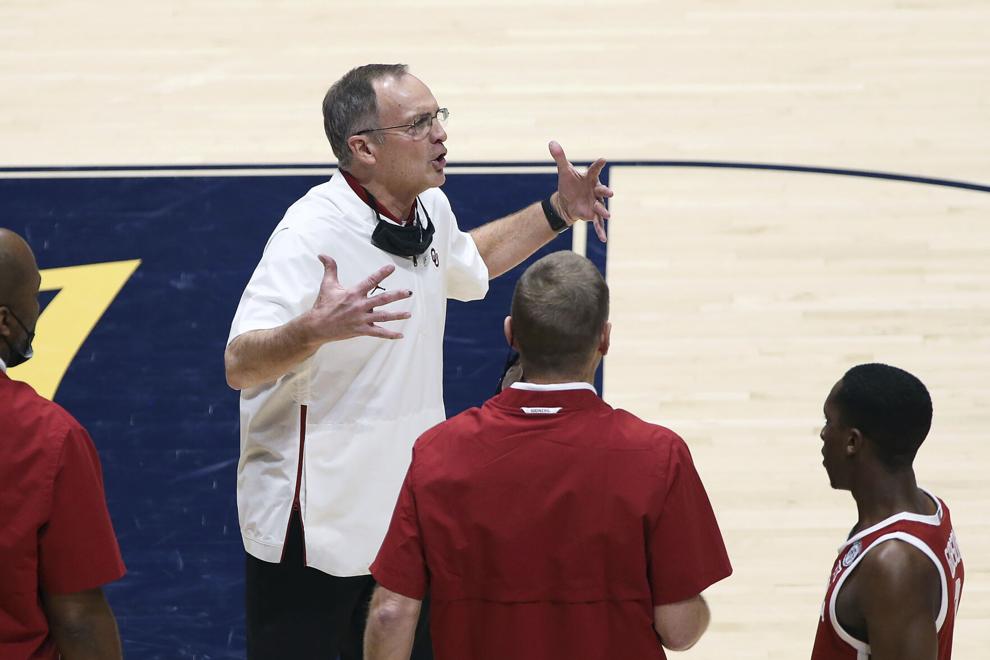 Oklahoma West Virginia Basketball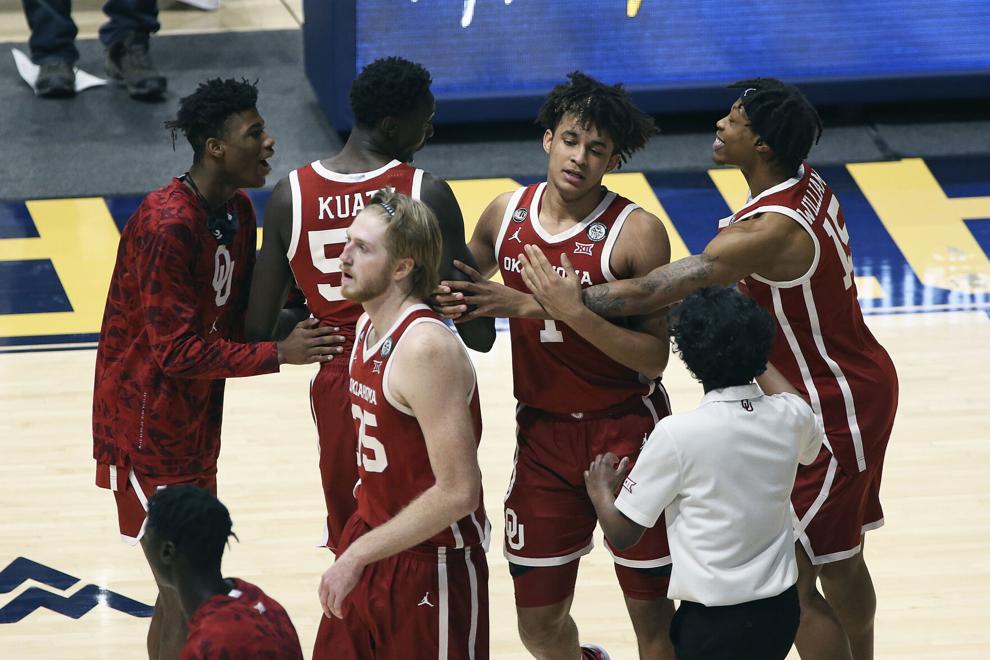 APTOPIX Oklahoma West Virginia Basketball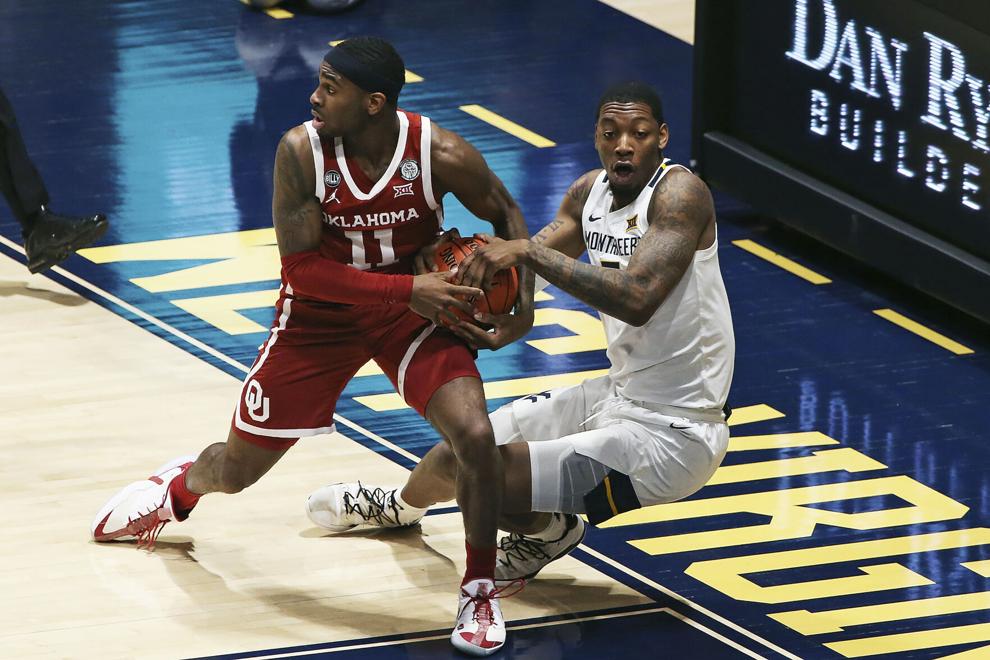 OUSportsExtra.com: Home to everything crimson and cream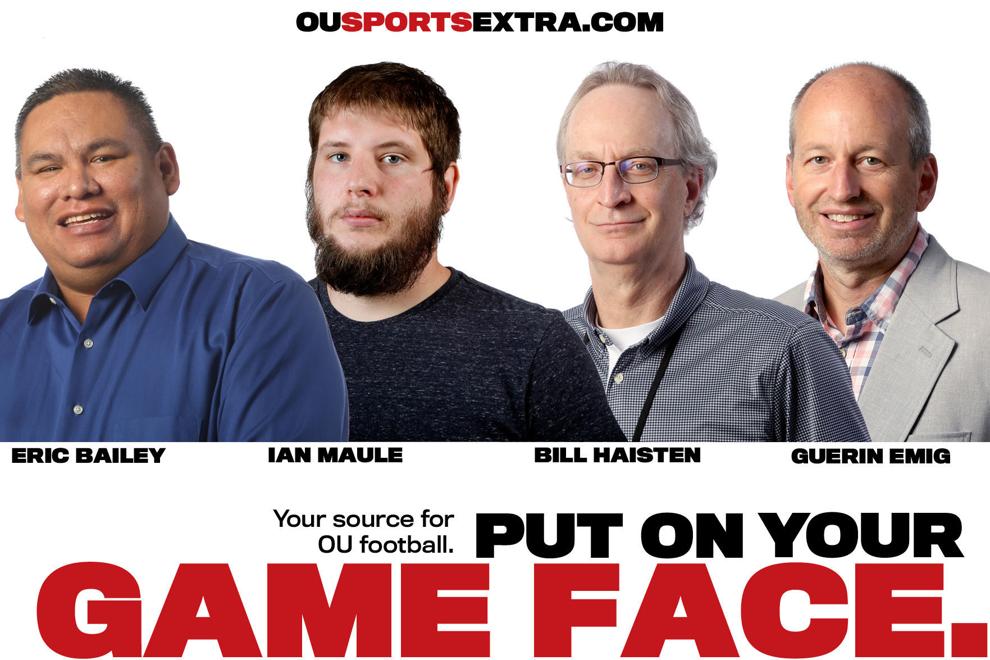 HIDE VERTICAL GALLERY ASSET TITLES