Paul Mills solidified potentially long-haul status at Oral Roberts during the team's Sweet Sixteen run, showing university administrators his value as head basketball coach and as a Christian ambassador.
While guiding the 15th-seeded Golden Eagles to a pair of improbable victories, Mills embraced the national spotlight as an opportunity to talk about his faith, frequently quoting Bible verses during interviews and attempting to take the focus off himself.
"We all know that he's a great coach, but if you've seen his press conferences you also know that Paul Mills is a man of God, a man of integrity, character, compassion, a man who loves his players and wants the best for them both now and after basketball," ORU athletic director Mike Carter said.
"Paul has created a culture of spiritual growth, academic success, social skills and basketball excellence. He's created an environment where players want to play for him. He's the perfect fit for ORU basketball."
The university rewarded Mills on Thursday, signing him to an eight-year contract extension that runs through 2029. Financial terms of the contract were not disclosed.
"Four years ago, we needed a coach," ORU president Billy Wilson said. "We prayed a lot and we looked a lot. We had a lot of people interested in coming to ORU and God helped us find the right person.
"I could not think of anyone in America, from the up-and-coming coaches to the legendary coaches, that I would rather have as our basketball coach at Oral Roberts University than coach Paul Mills."
The extension is a two-sided commitment that also reveals Mills' belief in ORU. Fresh off delivering thrilling upsets in the NCAA Tournament and being a missed buzzer-beater short of the Elite Eight, Mills presumably could have pursued other options.
"These are people who have had my back from the very beginning," Mills said. "We didn't win many games our first two years and I would constantly say, 'Let's not be concerned with the destination. Let's be concerned with the direction.' I've always felt the direction of where we're heading was going to be on point."
An emphasis for Mills as part of his contract extension was taking care of his staff, which includes assistants Solomon Bozeman, Russell Springmann and Sam Patterson in addition to director of operations Steve Upshaw.
"Part of our commitment to coach Mills was a commitment to the assistants as well and an increased financial support for the program to assure that we have a great team around him into the future," Wilson said. "What an attitude that coach Mills has had to think of them first really even before himself. That's amazing."
Mills, who concluded the fourth year of his original five-year deal, will likely reap recruiting benefits by virtue of signing a long-term contract. That in turn will aid in accomplishing other goals — winning the Summit League and making a deeper tournament run.
"I want to get to a Final Four," Mills said. "You've seen it a lot in the past decade (with non-Power Five teams). It's capable. To be an institution where you can have a stage to talk about the right things, namely Jesus, and to have that kind of platform, it's a dream."
Photos: Our favorite images from a memorable ORU season
Photos: Our favorite images from a memorable ORU season
ORU Kansas City Basketball
Oral Roberts vs North Dakota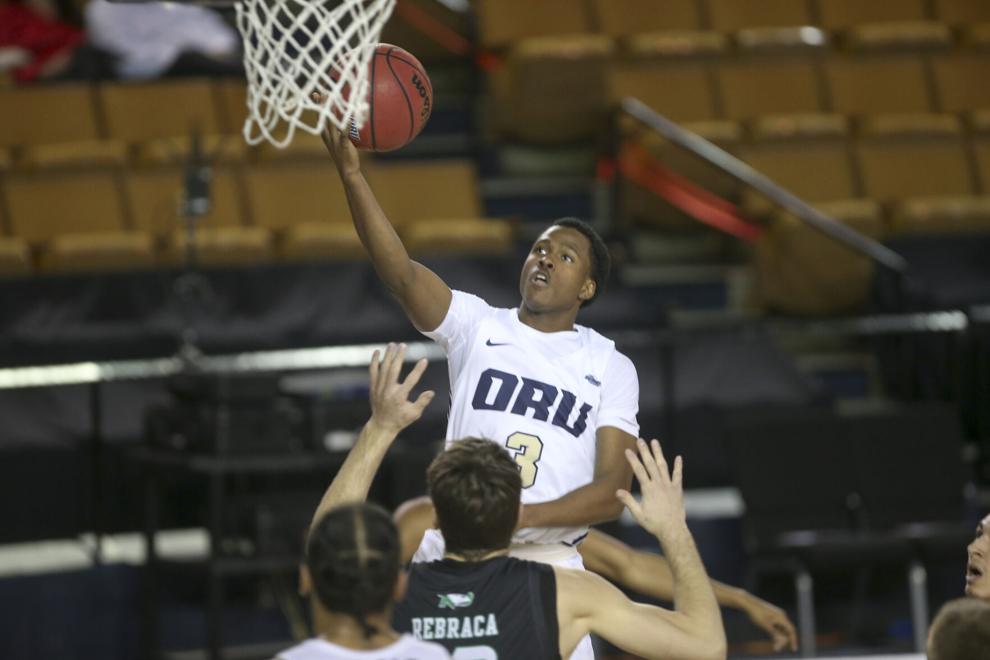 SDSU at ORU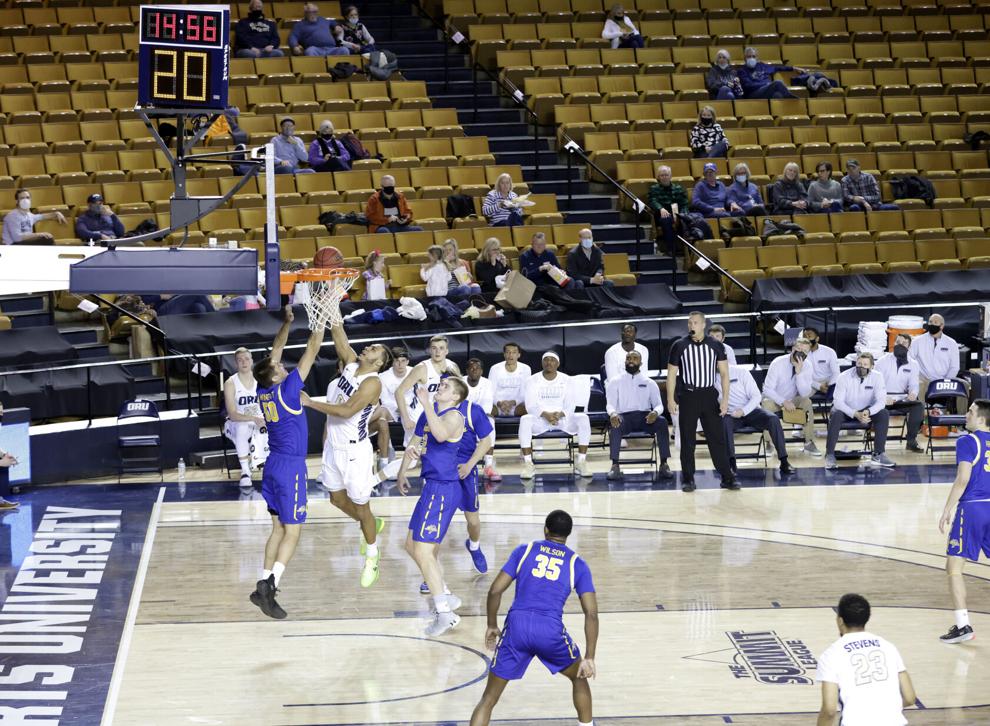 ORU Sweet Sixteen Watch Party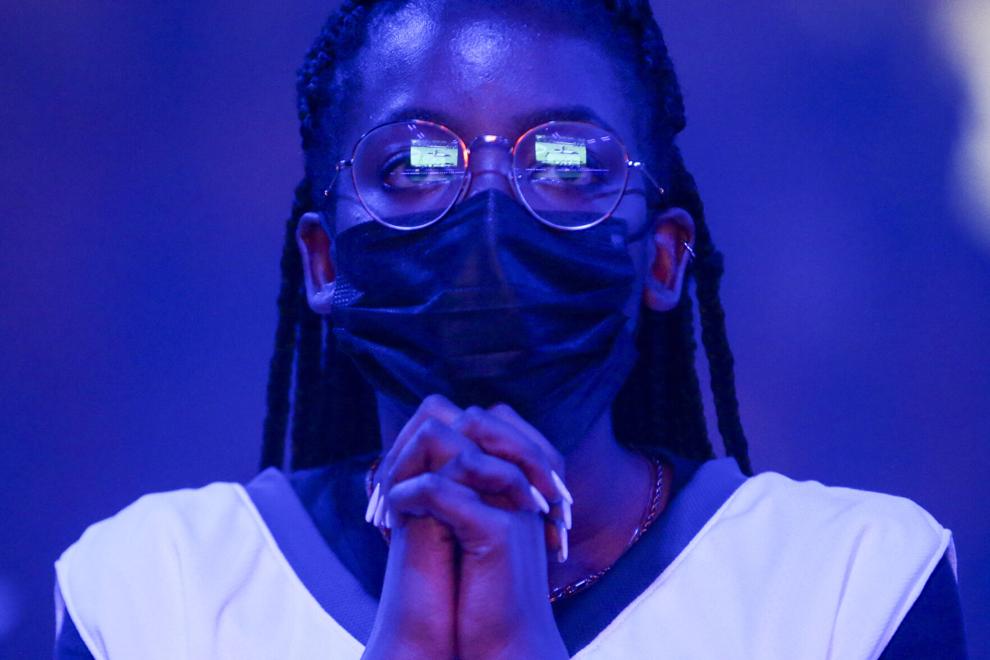 ORU basketball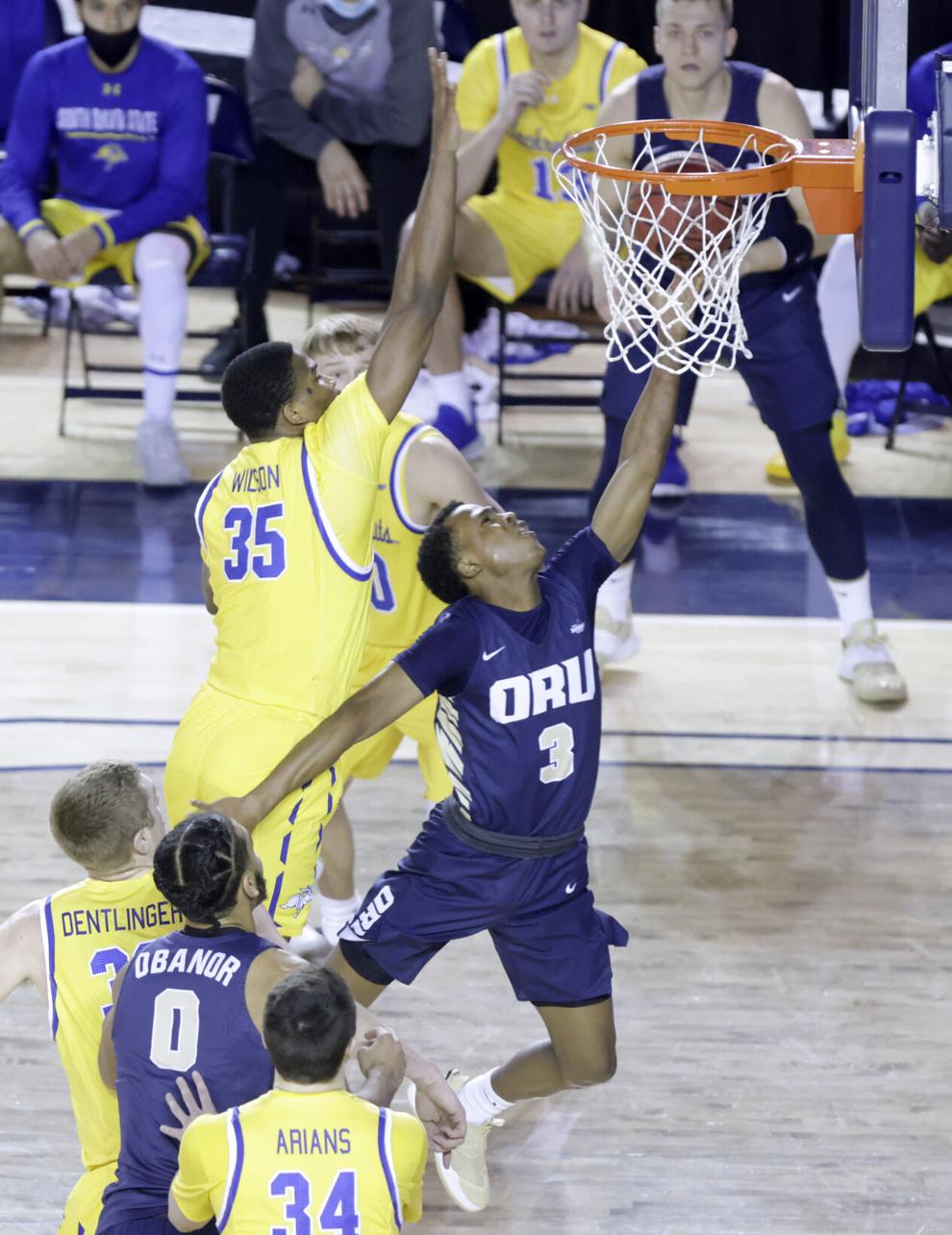 SDSU at ORU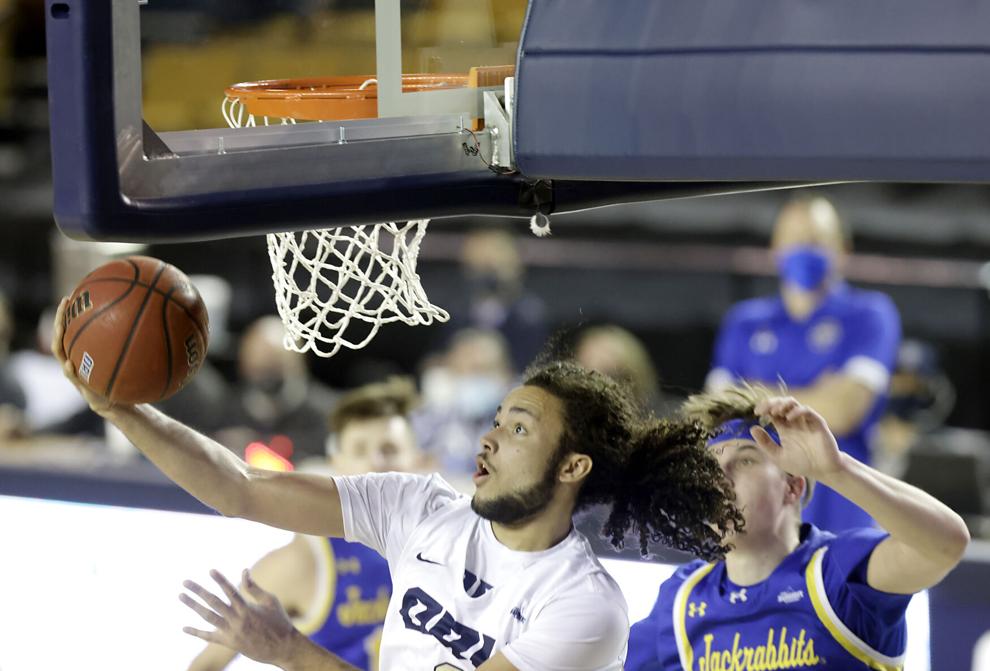 Oral Roberts vs North Dakota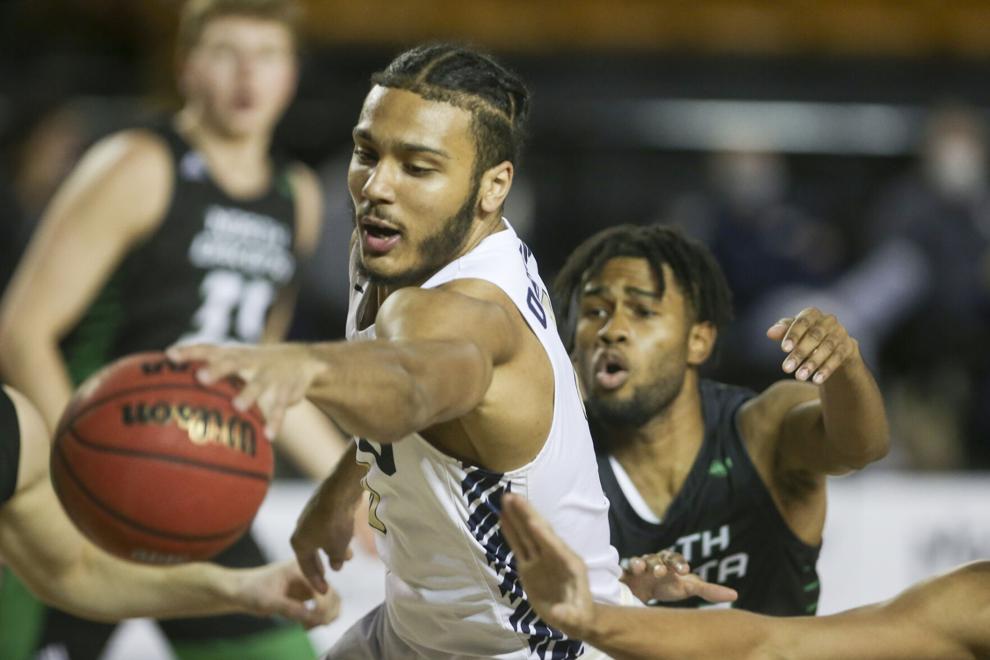 Western Illinois at ORU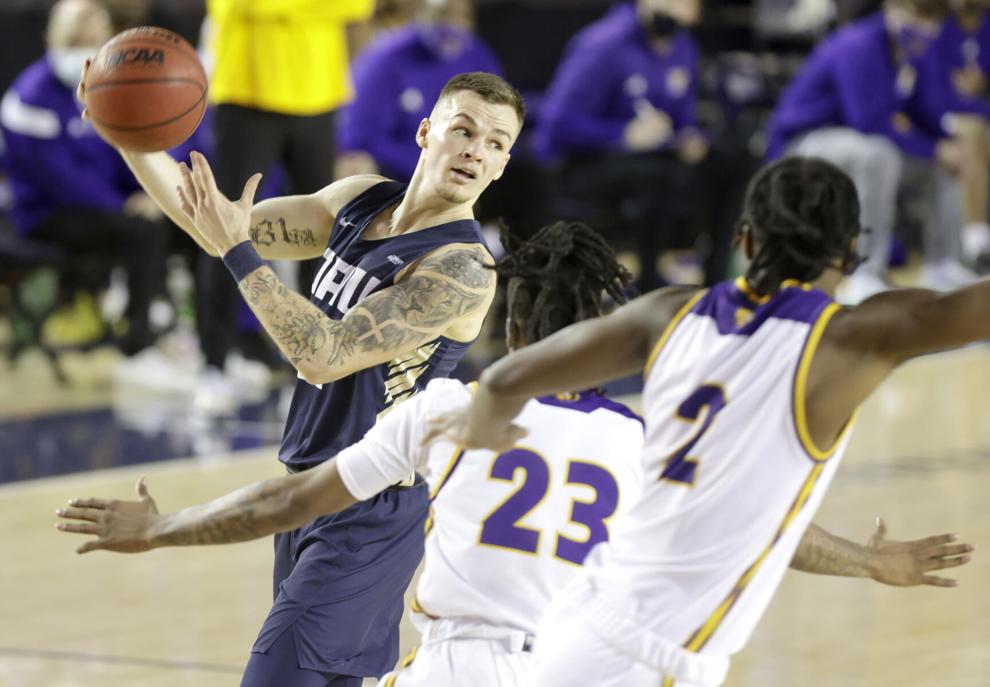 Oral Roberts vs North Dakota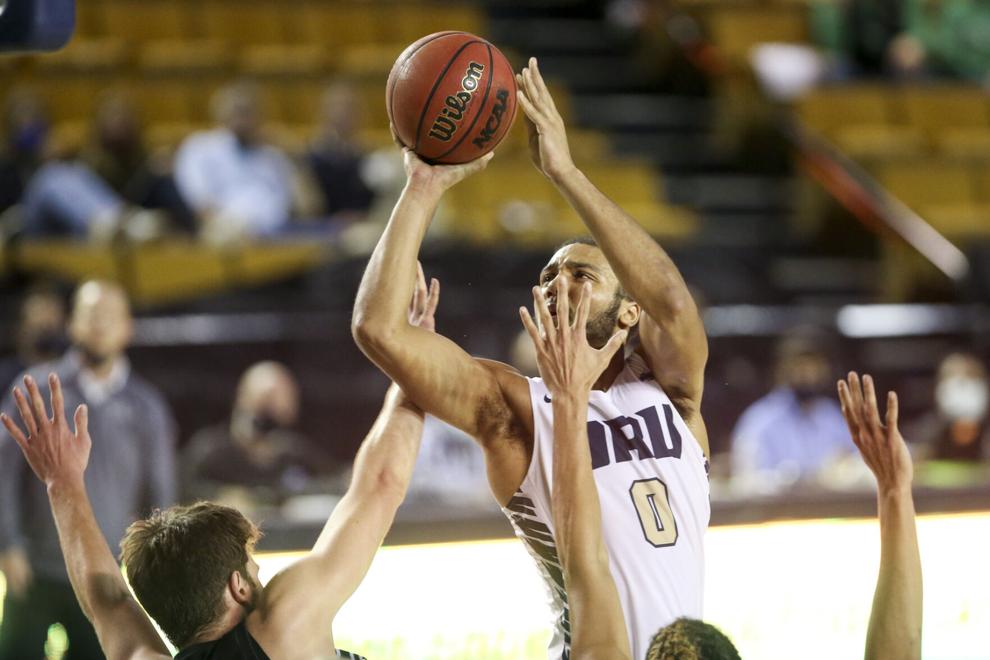 ORU Sweet Sixteen Watch Party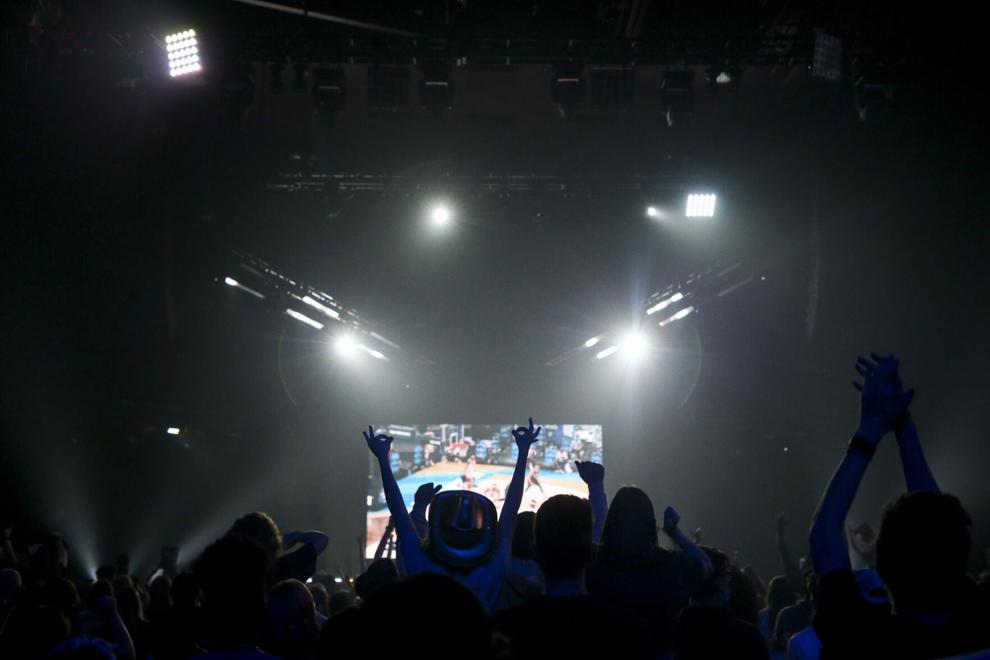 Oral Roberts vs North Dakota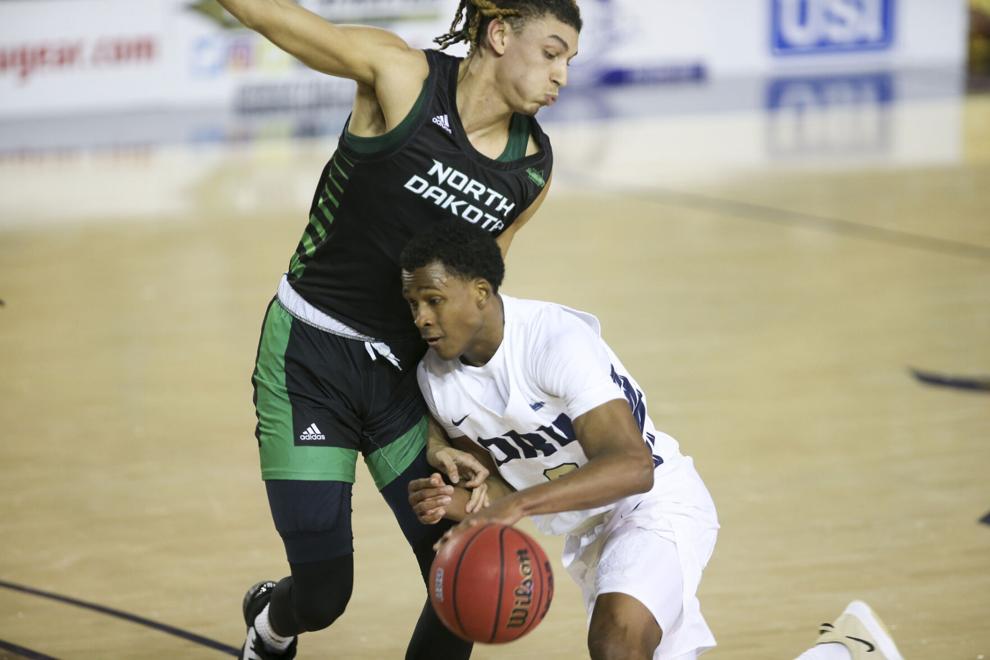 Kansas City at ORU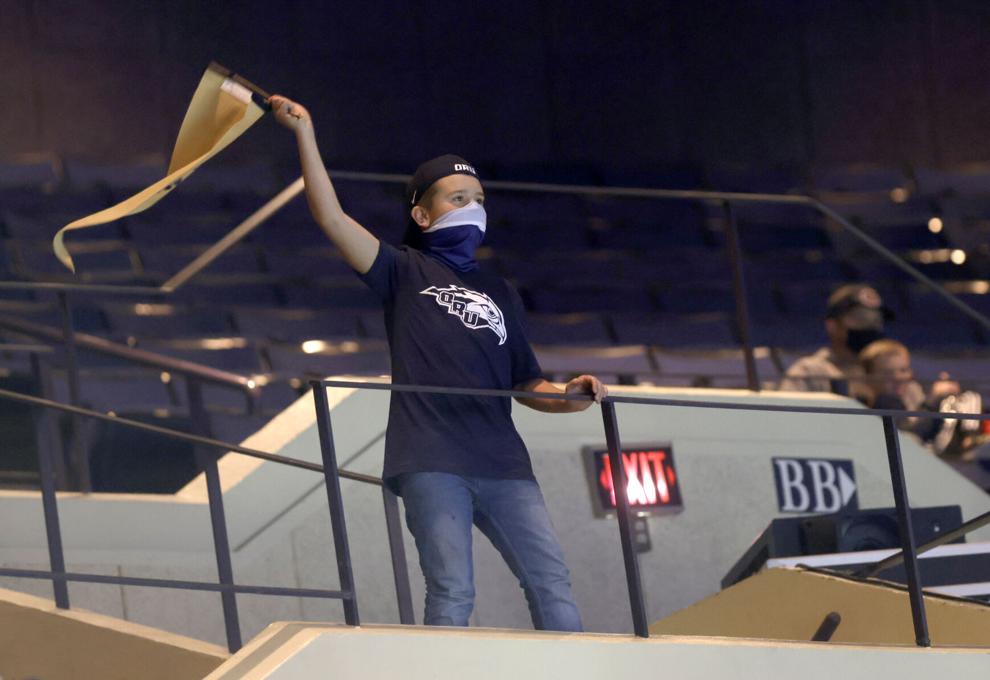 Kansas City at ORU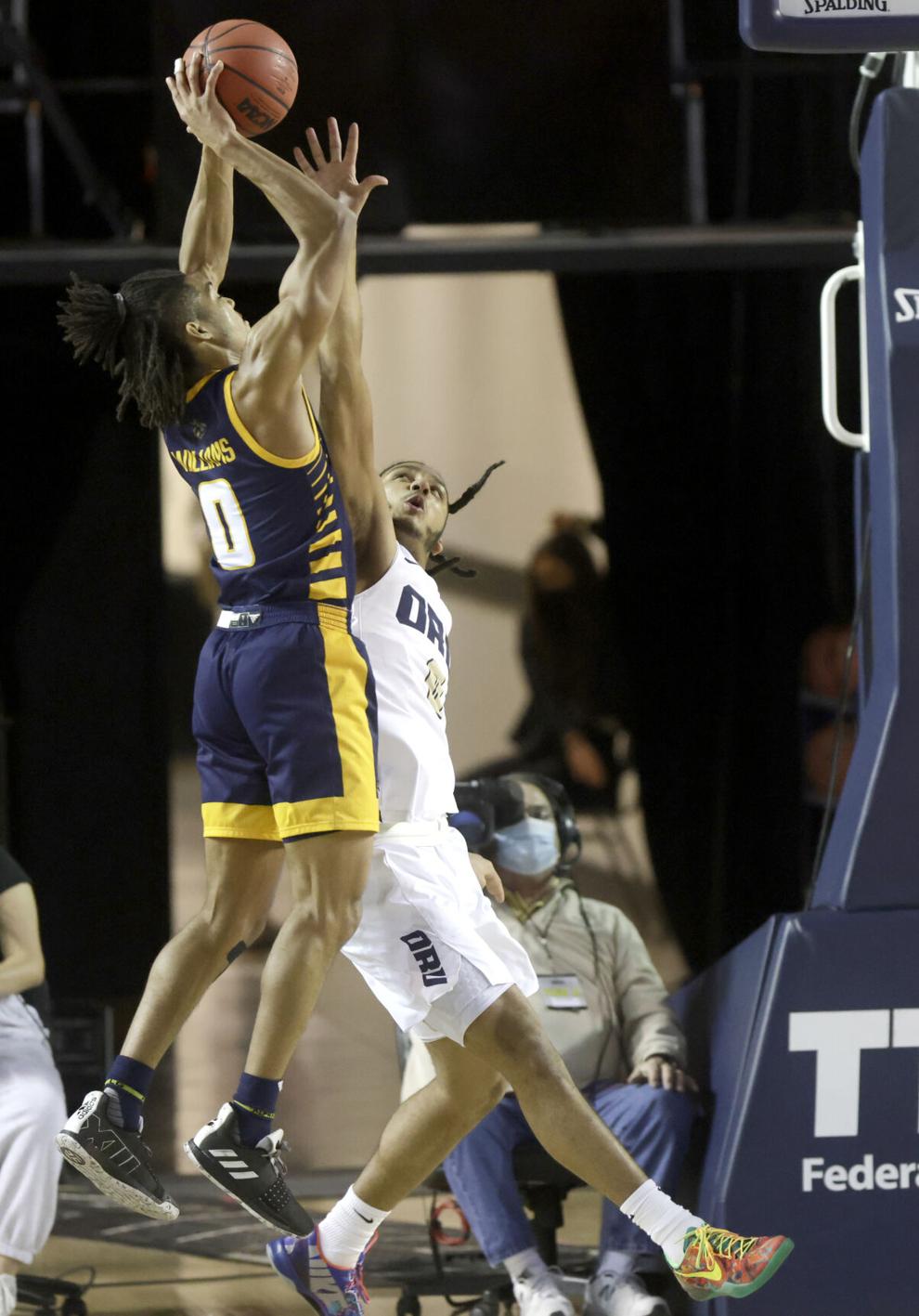 Kansas City at ORU
ORU Kansas City Basketball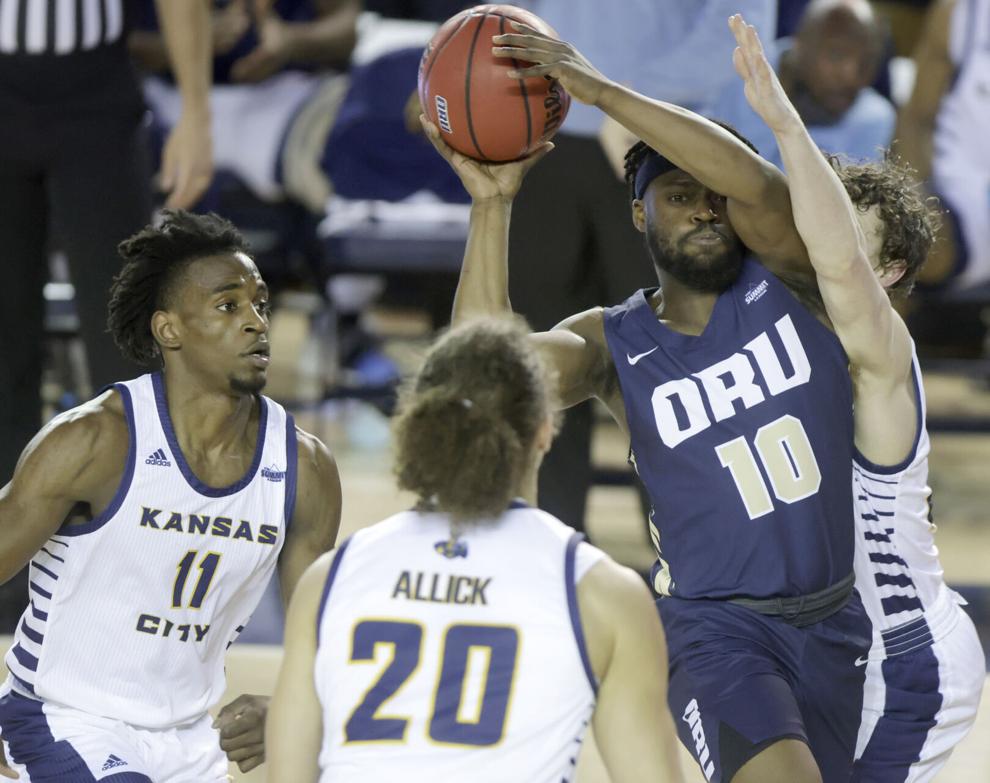 SDSU at ORU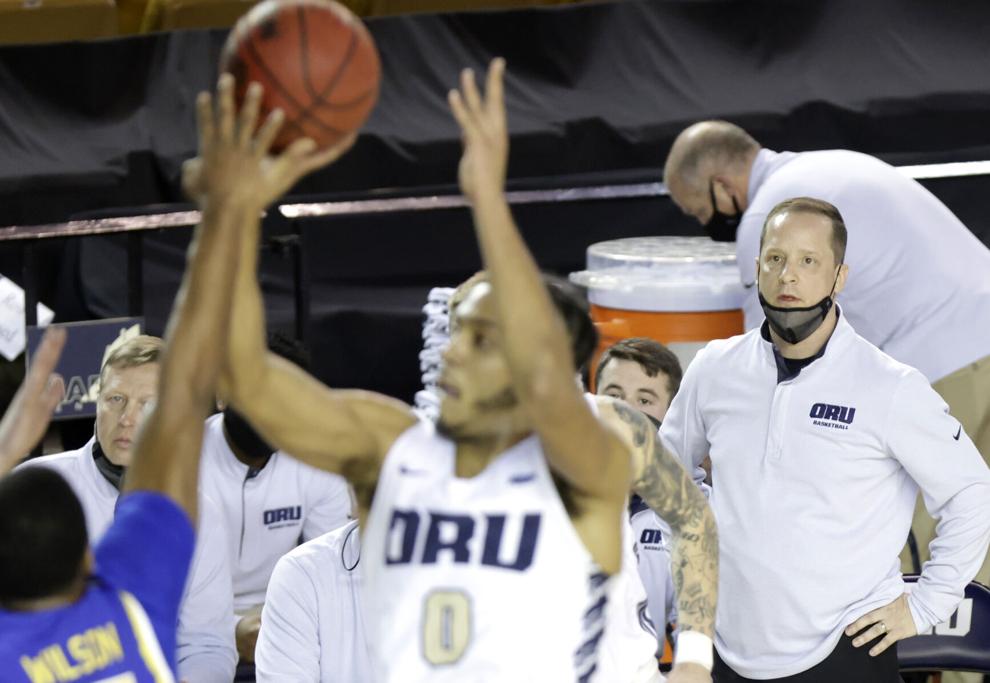 ORU basketball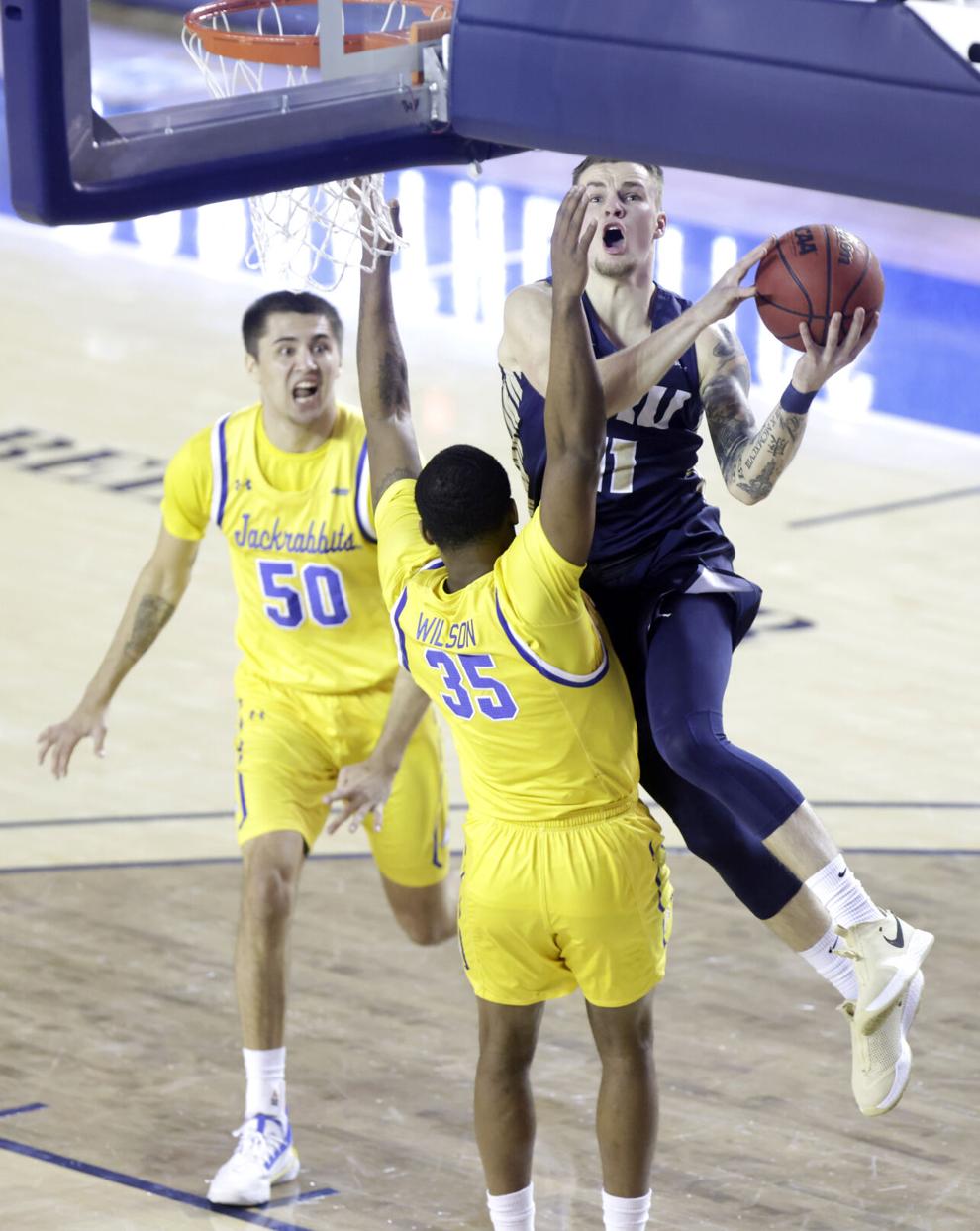 Western Illinois at ORU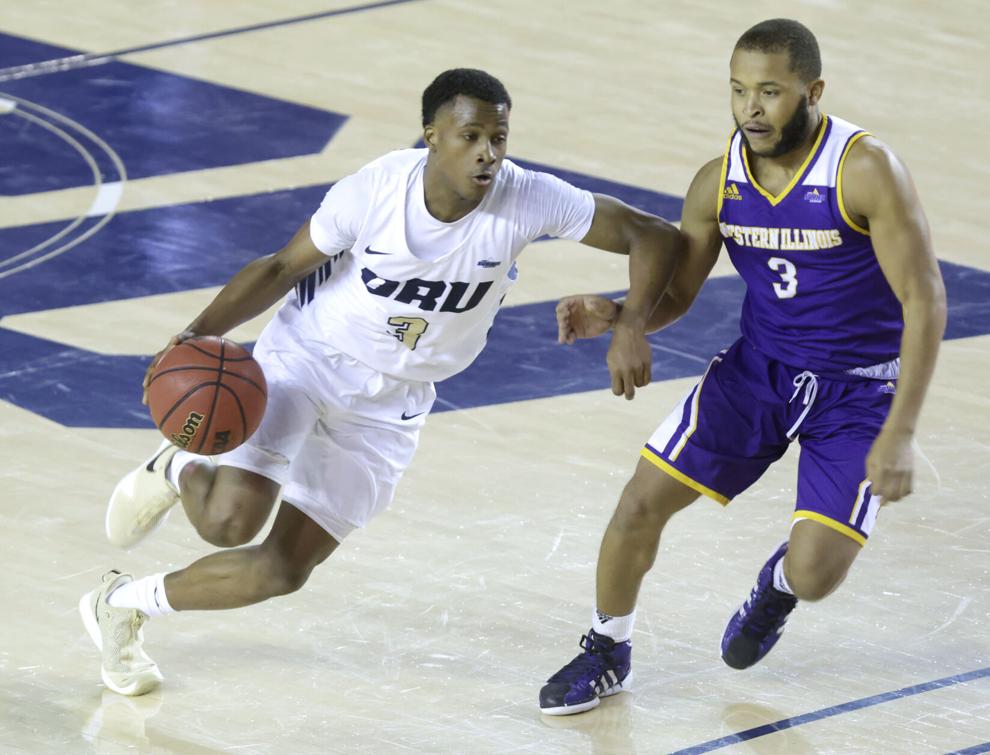 ORU Selection Sunday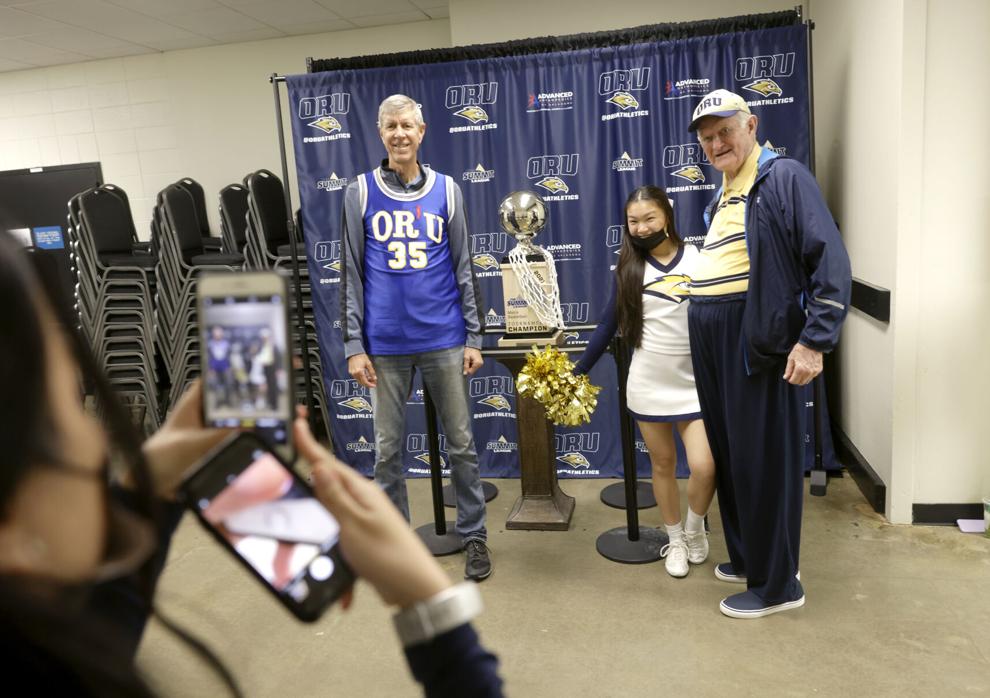 HIDE VERTICAL GALLERY ASSET TITLES
12 months for just $29.99