INDIANAPOLIS — With an Elite Eight appearance on the line and the ball in the hands of the nation's leading scorer, Oral Roberts expected another miracle.
Max Abmas' 3-pointer at the buzzer instead met the rim, sending No. 3 seed Arkansas to a 72-70 victory Saturday night at Bankers Life Fieldhouse and concluding an improbable March Madness run for the Golden Eagles.
"When it left my hands, it felt good, and it ended up coming up short," Abmas said. "It ended up (that) we didn't get the job done."
Asked whether he thought the shot was going in, coach Paul Mills provided a one-word answer: "Yes."
Abmas, a sophomore point guard who frequently has played the role of hero, was consoled by his teammates while they slowly trudged toward the locker room. He scored 25 points on 8-of-19 shooting despite an obvious focus on taking away opportunities from him and big man Kevin Obanor.
"We just felt there was no way we could let both 0 (Obanor) and 3 (Abmas) have big games," Arkansas coach Eric Musselman said. "When they went to their bench, we kind of left the bench players and tried to trap the ball, and I thought that really helped ignite our transition offense in the second half."
To advance to play top-seeded Baylor in the regional final Monday, Arkansas (25-6) pulled off a come-from-behind win similar to when the teams met Dec. 20 in Fayetteville. The Razorbacks' previous two NCAA Tournament victories also followed double-digit deficits.
After leading 35-28 at halftime, ORU (18-11) used crucial contributions from role players Francis Lacis and Kareem Thompson to build a 12-point advantage. Arkansas heated up during an 11-2 run, getting within three on free throws from Moses Moody following a play in which Abmas picked up his third foul with 13 minutes to go.
The teams traded baskets for much of the second half, and the game was tied six times down the stretch. Storming back from a four-point hole, ORU went up 69-68 with two minutes to go on a three-point play from Obanor.
A free throw from Lacis knotted the score with 31 seconds left, and one stop stood between the team and history as the first 15 seed to make it past the Sweet Sixteen.
But that wasn't meant to be. Davonte Davis took a pass from Jalen Tate, dribbled once and pulled up for a well-defended jumper that fell through the net with three seconds on the clock, to the delight of a Hog-heavy crowd that went wild when Abmas missed at the buzzer.
"The job wasn't to get to the Sweet Sixteen," Abmas said, regarding the team's Cinderella run. "The job was to get to the national championship and win it, and we came up short. But all the stuff we accomplished this season is definitely something all the guys will celebrate and remember for the rest of their lives."
Before the Golden Eagles ended a seven-game win streak, they scored their first 15 points on 3-pointers to take control of the game. When Arkansas cut into the lead, Carlos Jurgens delivered four baskets in the next four minutes to swing momentum back, and a stepback 3-pointer from Abmas put ORU up nine late in the first half.
The eventual two-point margin of defeat was especially painful considering Mills received an uncharacteristic technical foul four minutes in, when he was contesting a call that went against his team.
"Losing is totally my fault," Mills said. "I've gotten three technical fouls, including tonight's, in my entire career. To get a technical when you lose by two, it's a tough pill to swallow.
"I don't curse, so I never cursed. … They said, 'Well, you can't yell.' In my mind, it's the only way that you can overcome the noise. You have to raise your voice. I just told (the official), it's the same call (made on the other end). That was it. And they gave me a technical foul."
Photos: Fans gather to watch ORU take on Arkansas in the Sweet Sixteen Matchup of the NCAA basketball tournament
Photos: Fans gather to watch ORU take on Arkansas in the Sweet Sixteen Matchup of the NCAA basketball tournament
ORU Sweet Sixteen Watch Party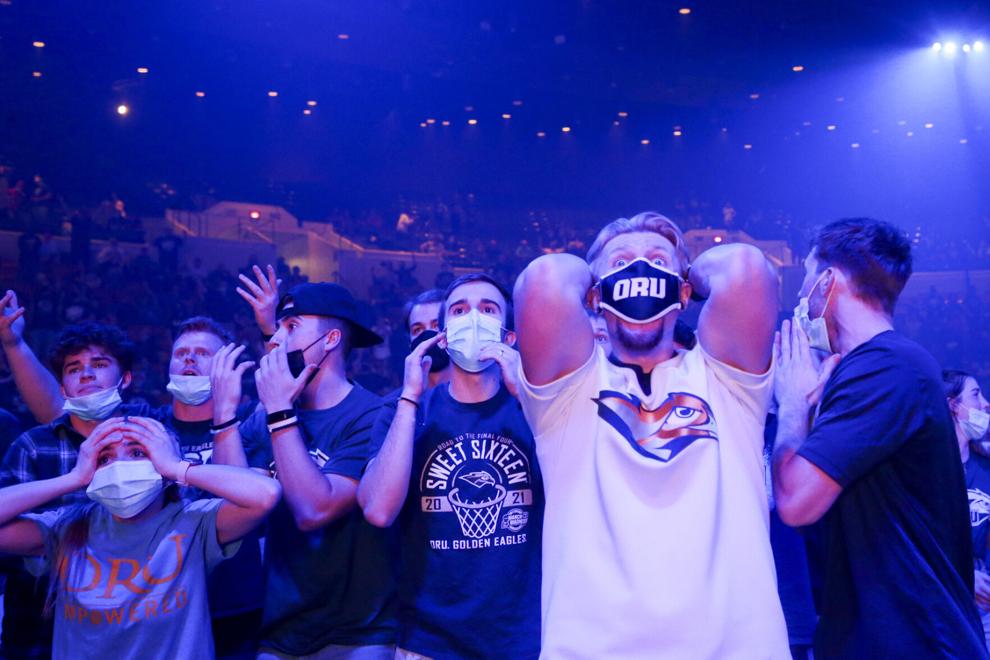 ORU Sweet Sixteen Watch Party
ORU Sweet Sixteen Watch Party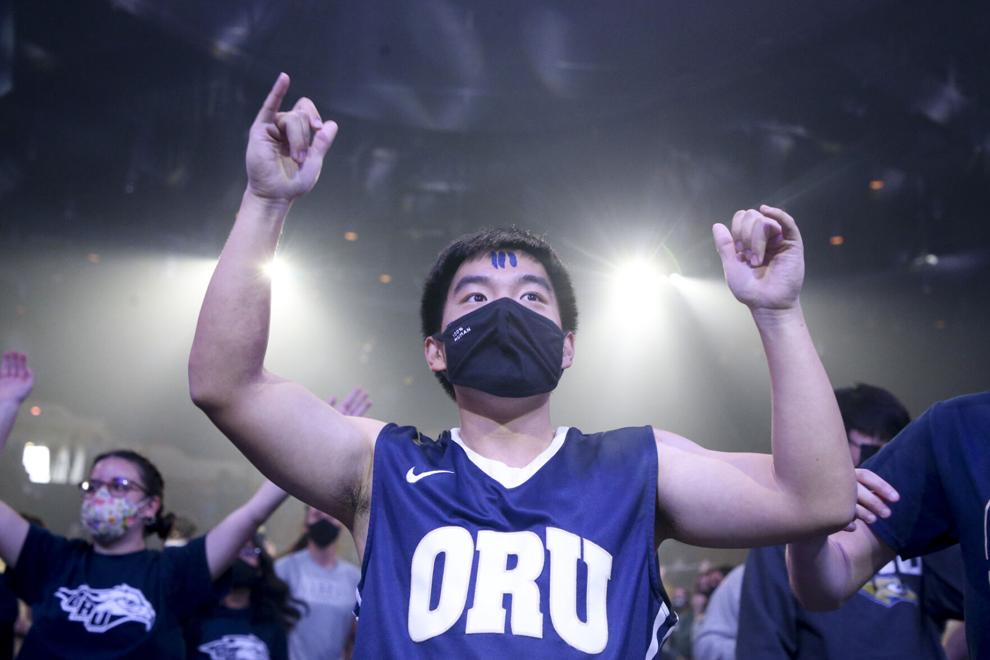 ORU Sweet Sixteen Watch Party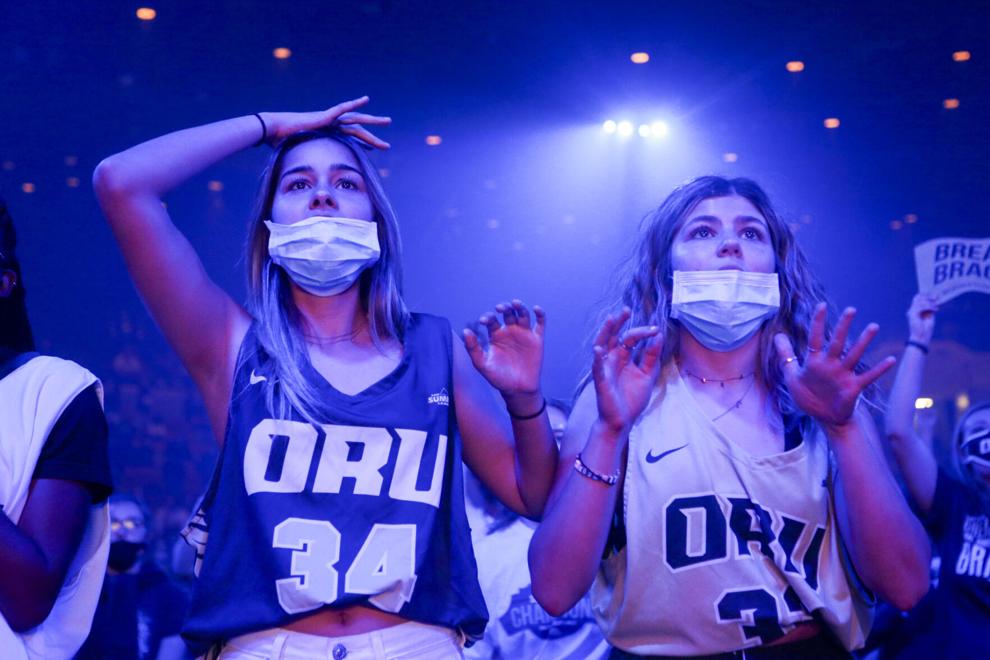 ORU Sweet Sixteen Watch Party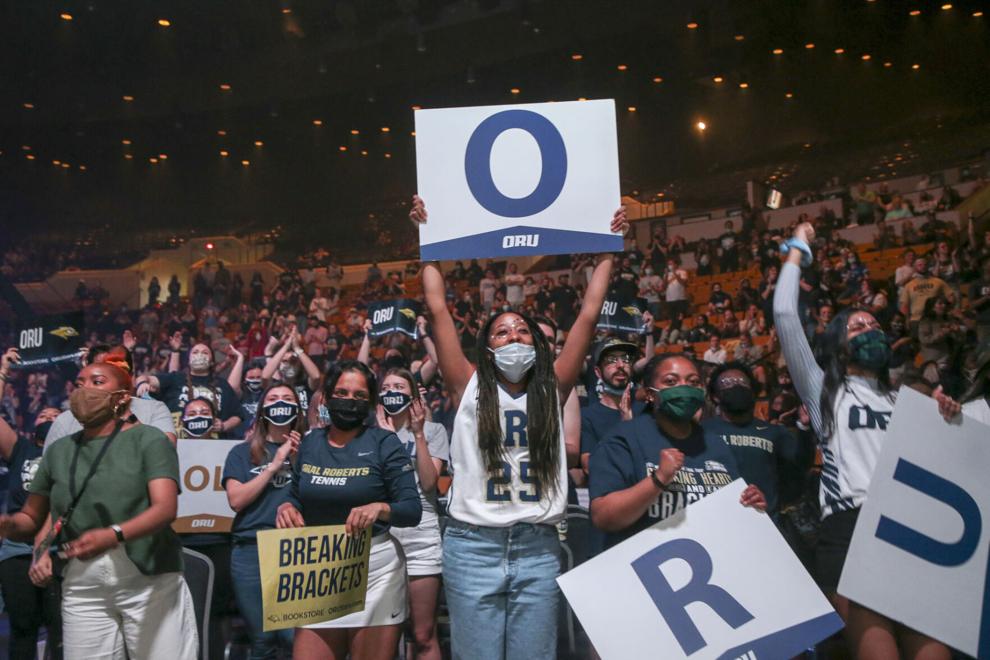 APTOPIX NCAA Oral Roberts Arkansas Basketball
ORU Sweet Sixteen Watch Party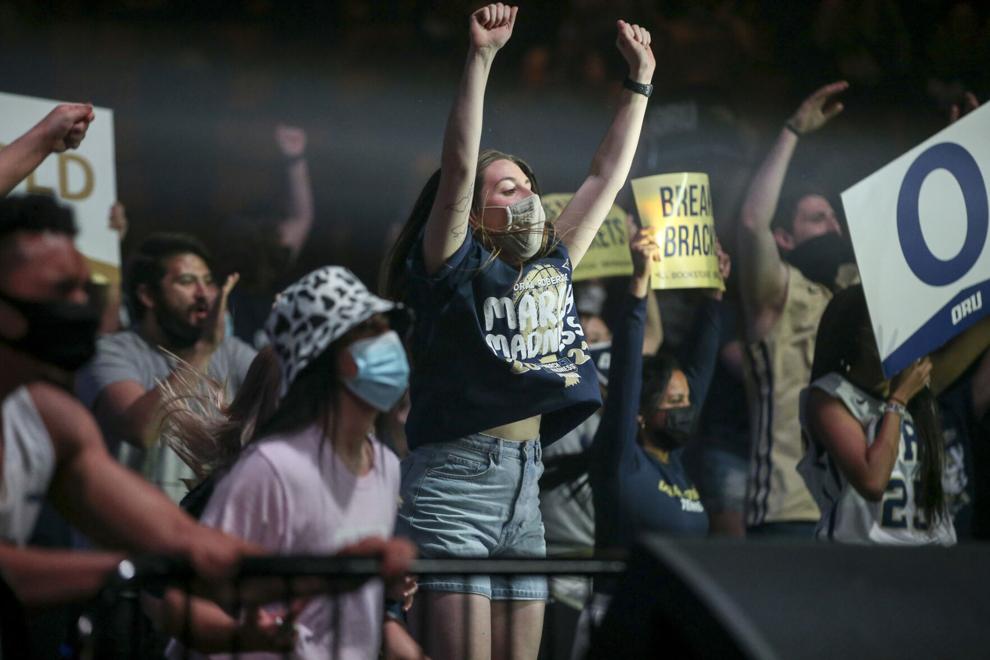 ORU Sweet Sixteen Watch Party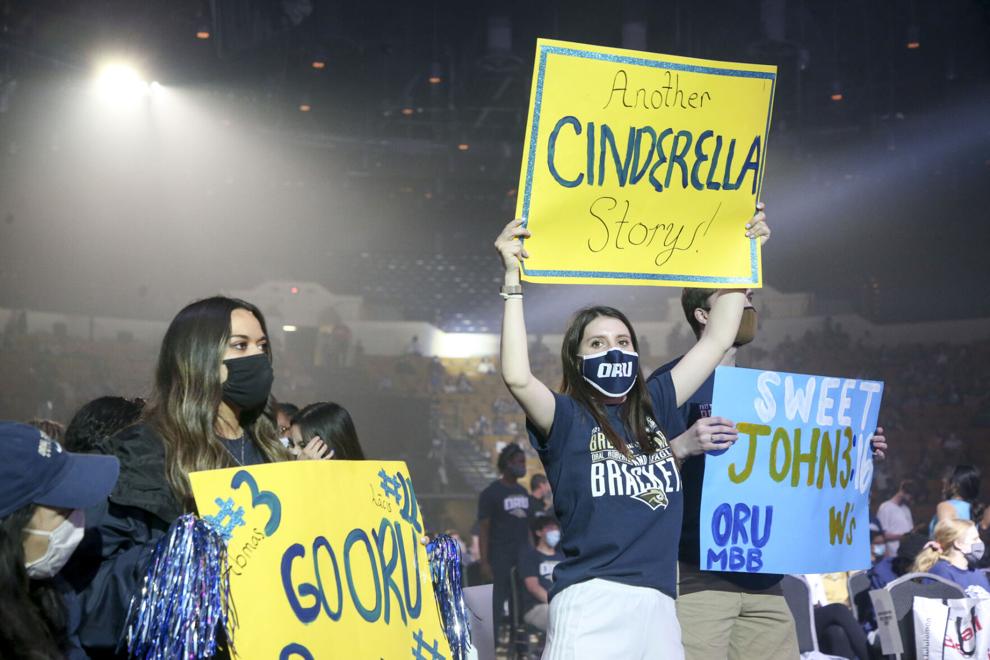 ORU Sweet Sixteen Watch Party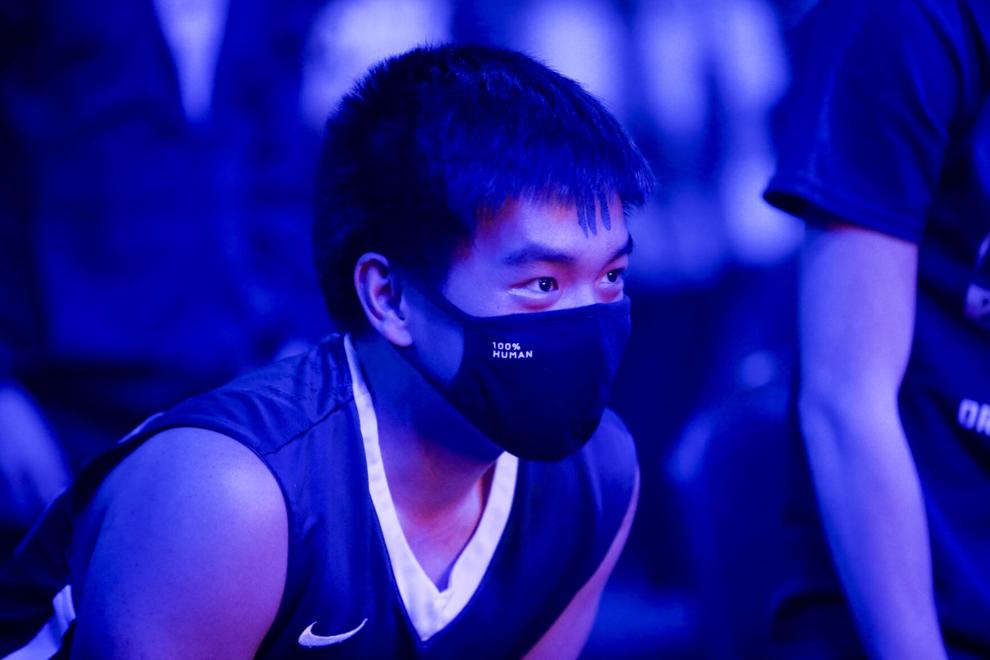 ORU Sweet Sixteen Watch Party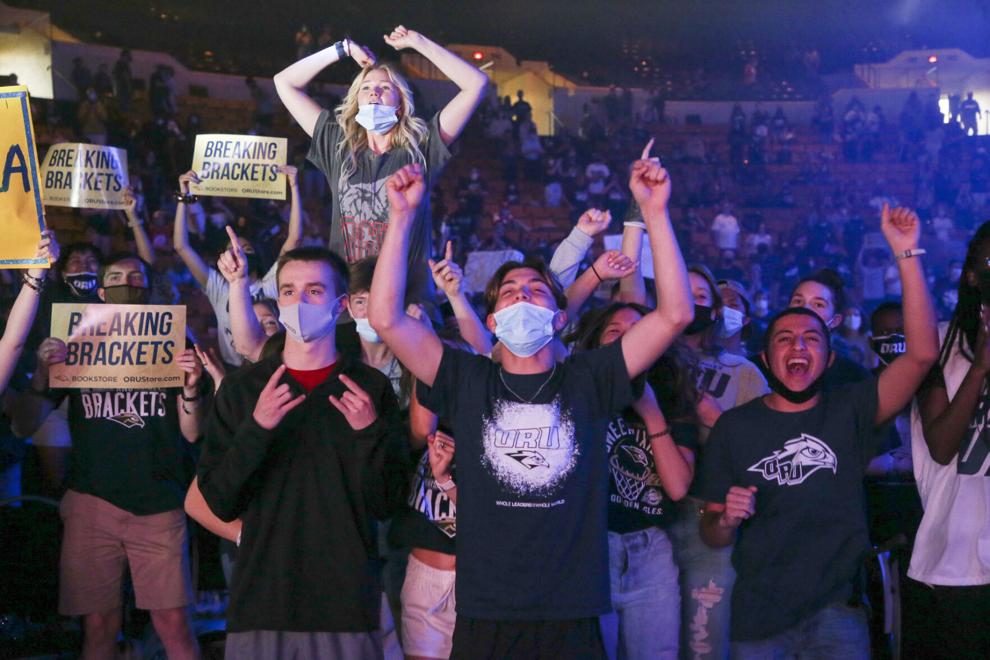 ORU Sweet Sixteen Watch Party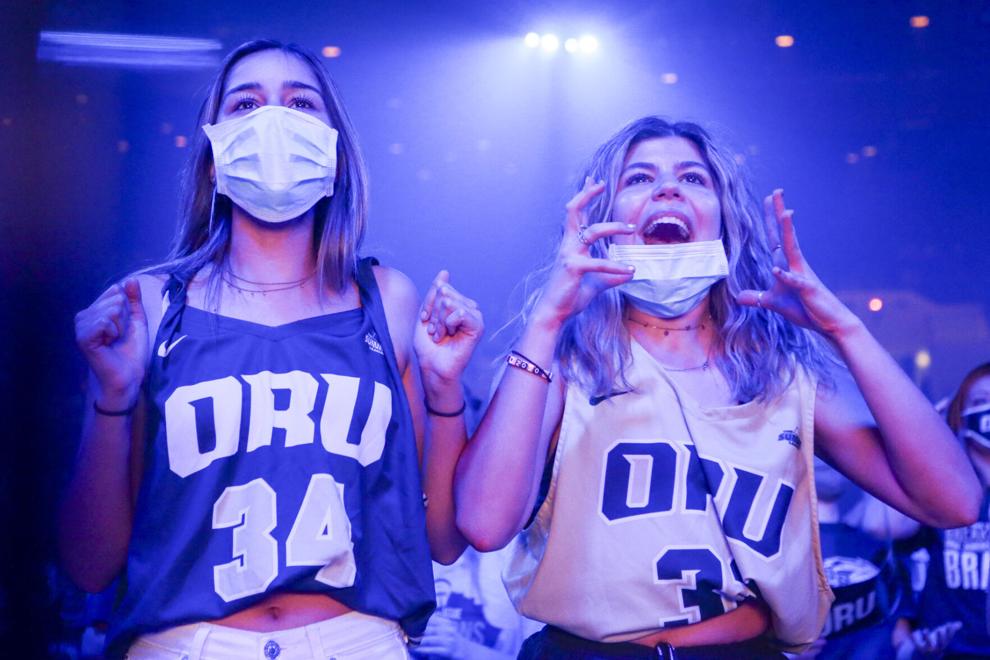 ORU Sweet Sixteen Watch Party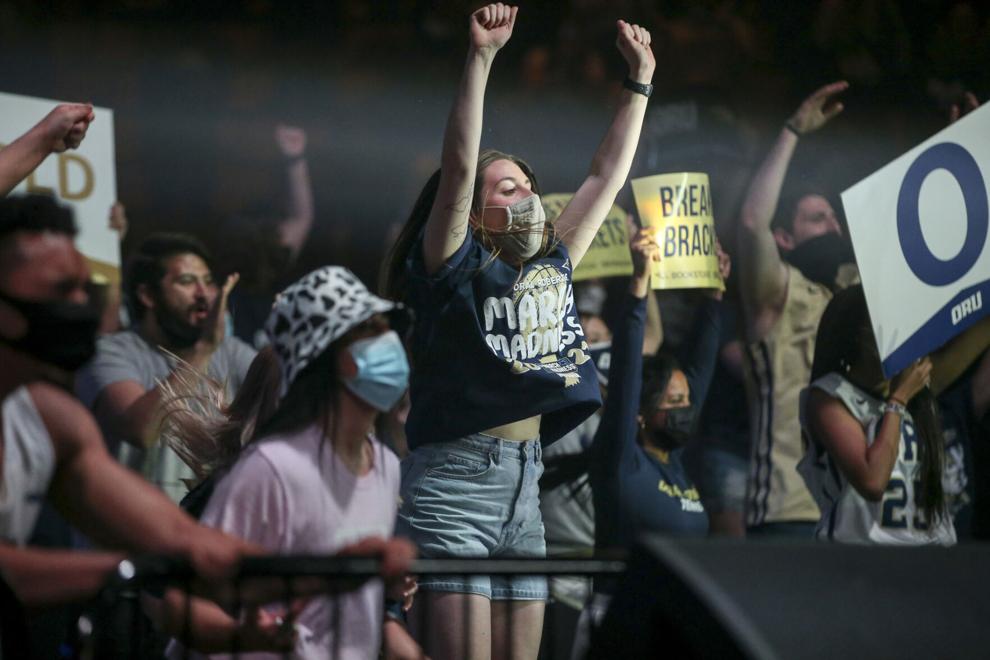 ORU Sweet Sixteen Watch Party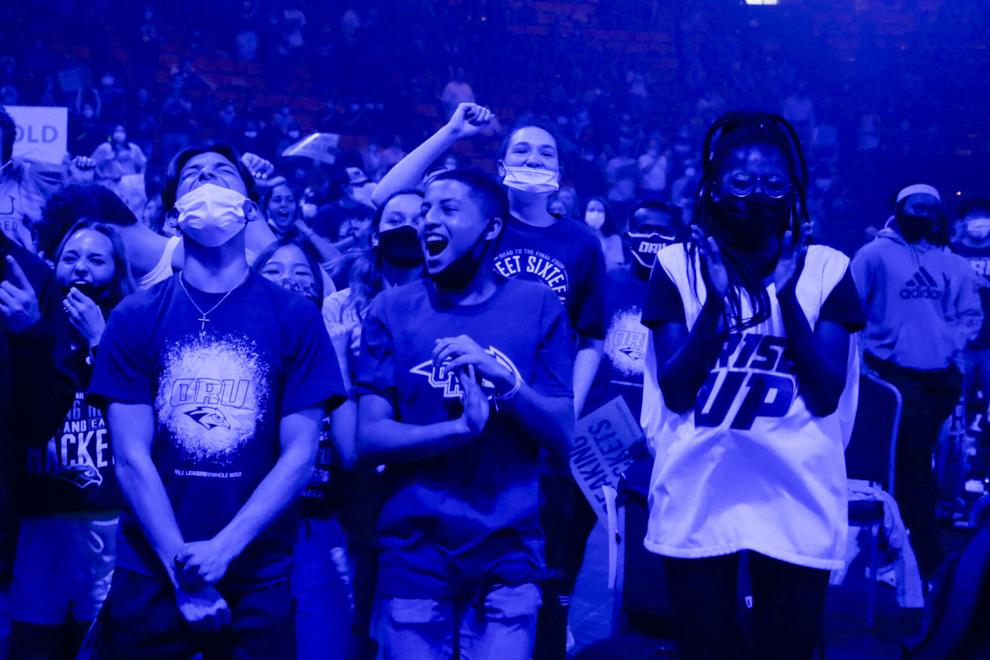 ORU Sweet Sixteen Watch Party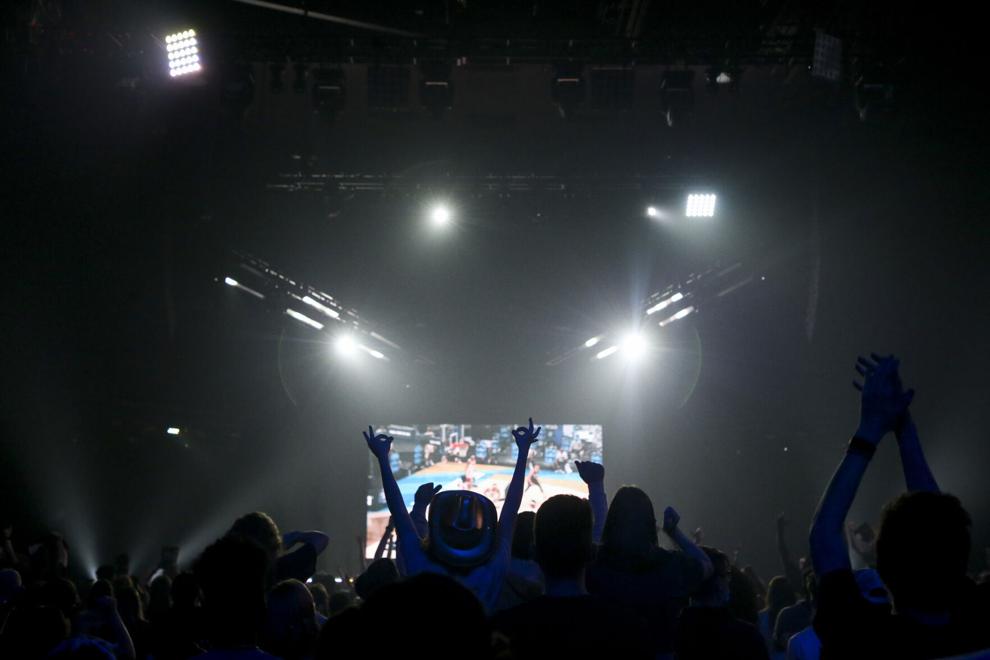 ORU Sweet Sixteen Watch Party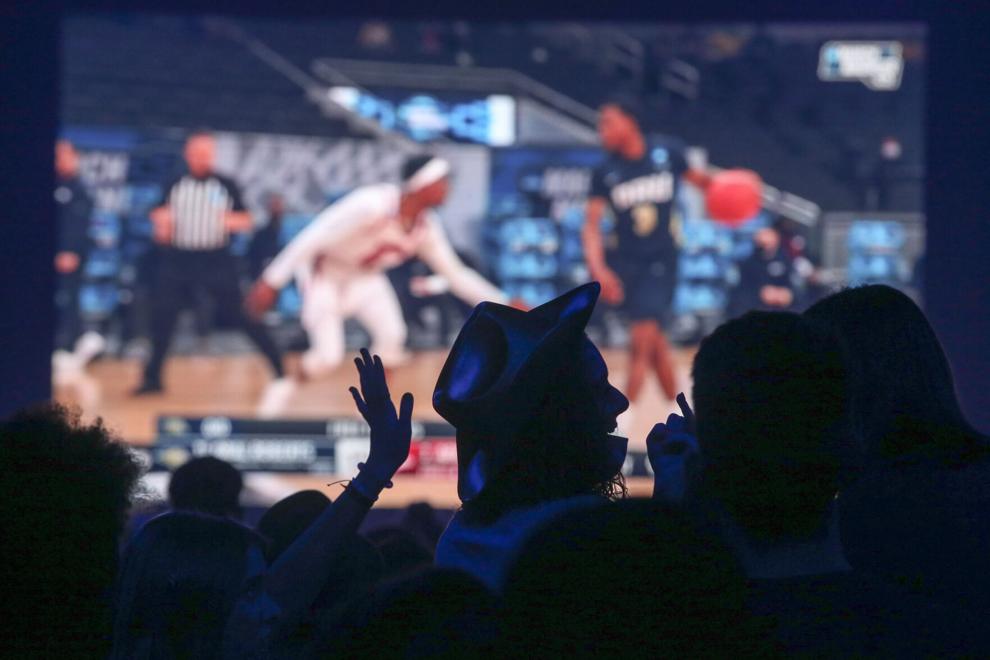 ORU Sweet Sixteen Watch Party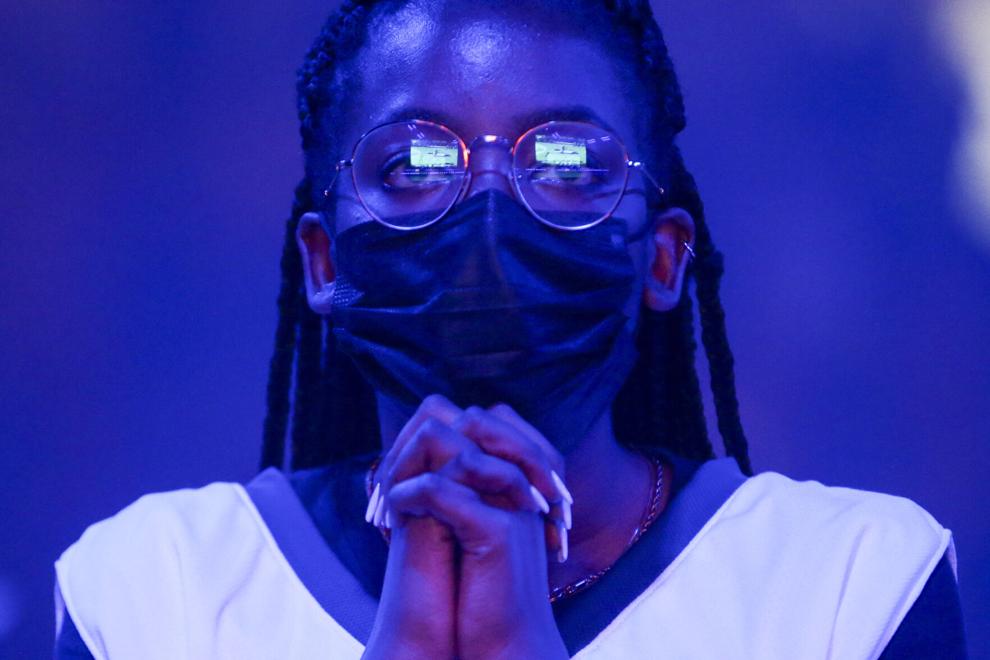 ORU Sweet Sixteen Watch Party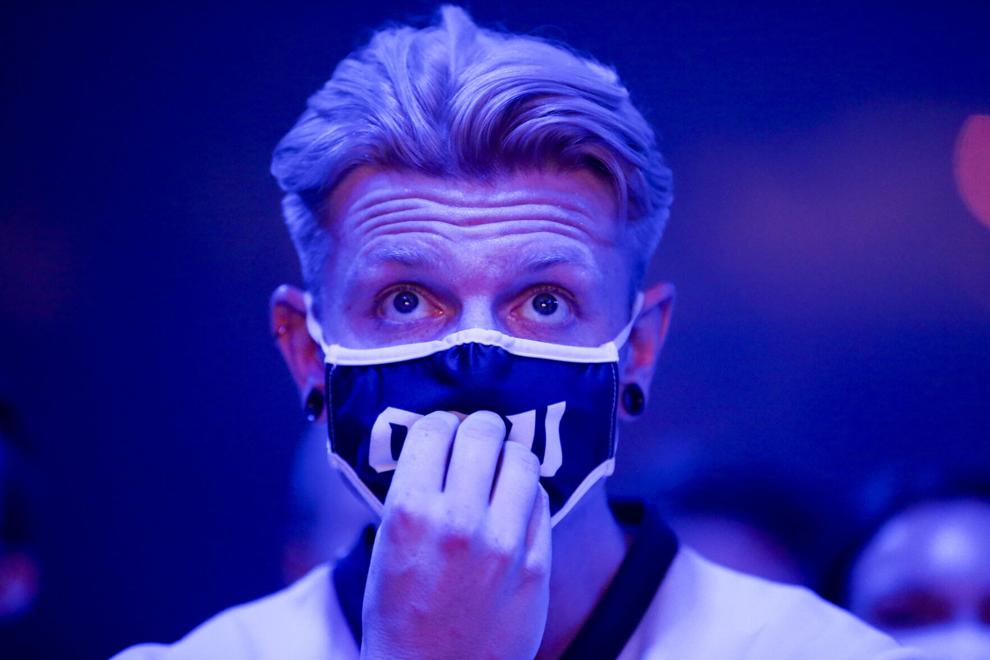 ORU Sweet Sixteen Watch Party
ORU Sweet Sixteen Watch Party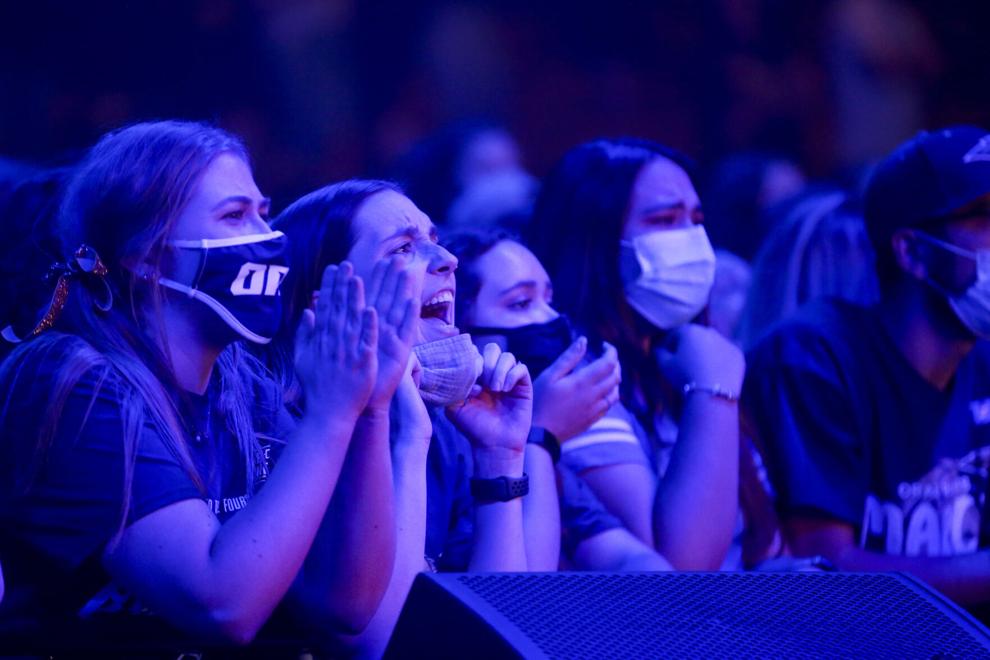 ORU Sweet Sixteen Watch Party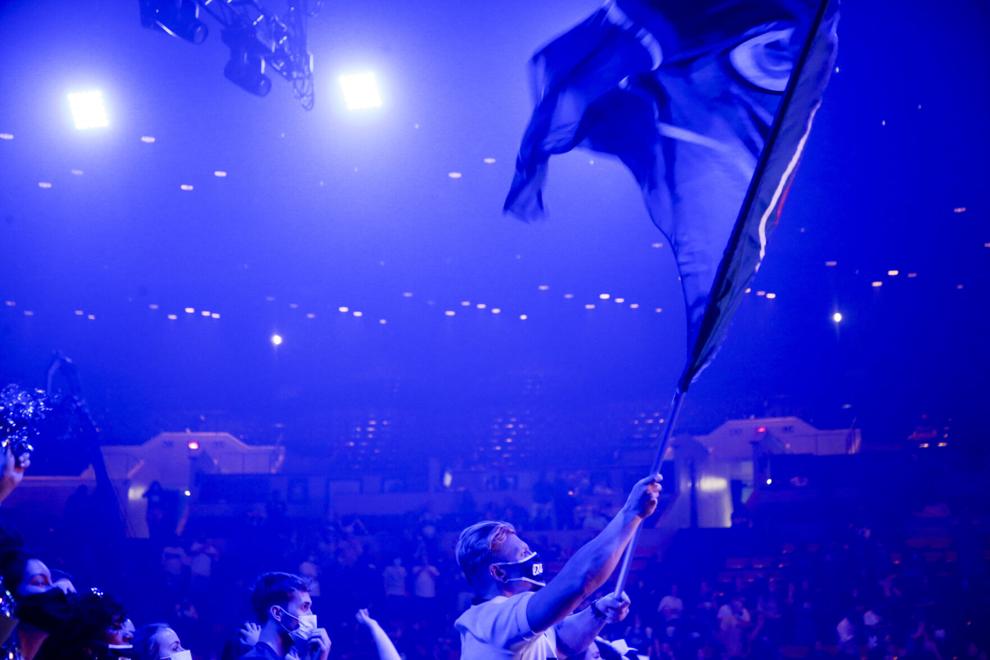 ORU Sweet Sixteen Watch Party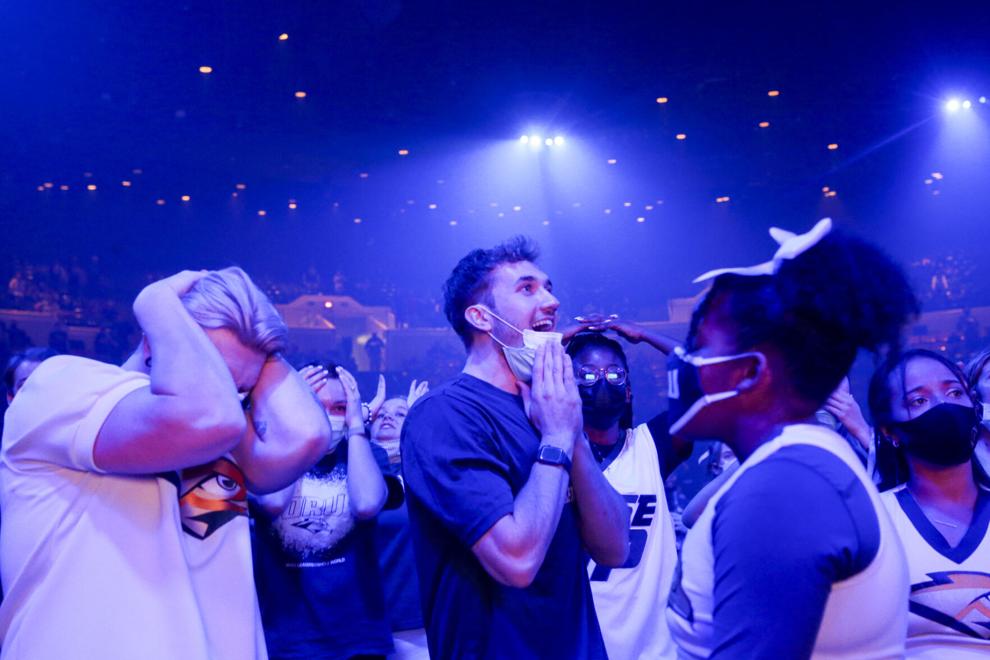 ORU Sweet Sixteen Watch Party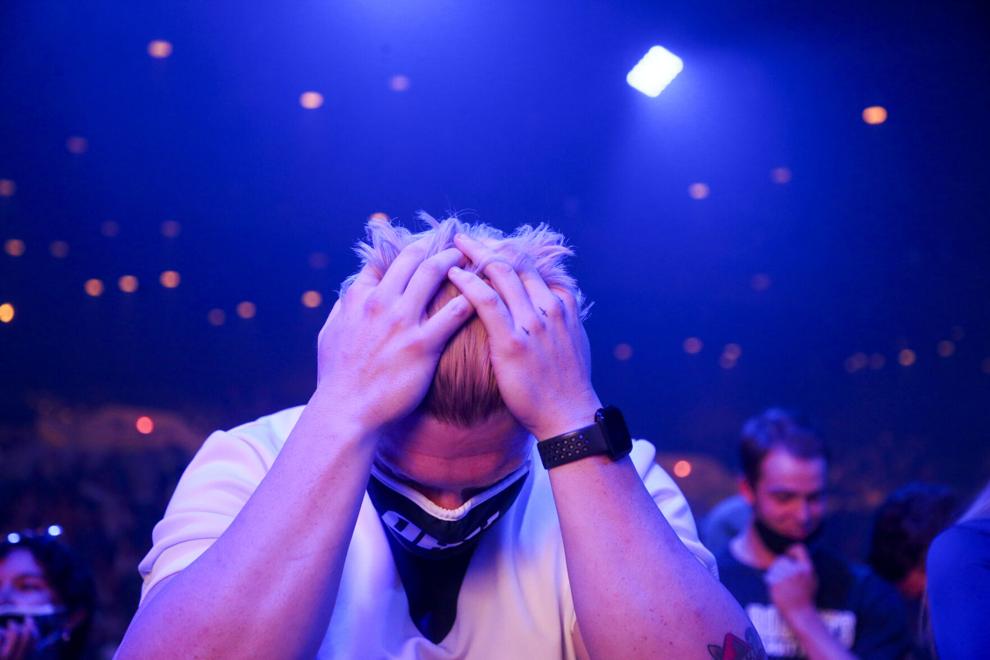 ORU Sweet Sixteen Watch Party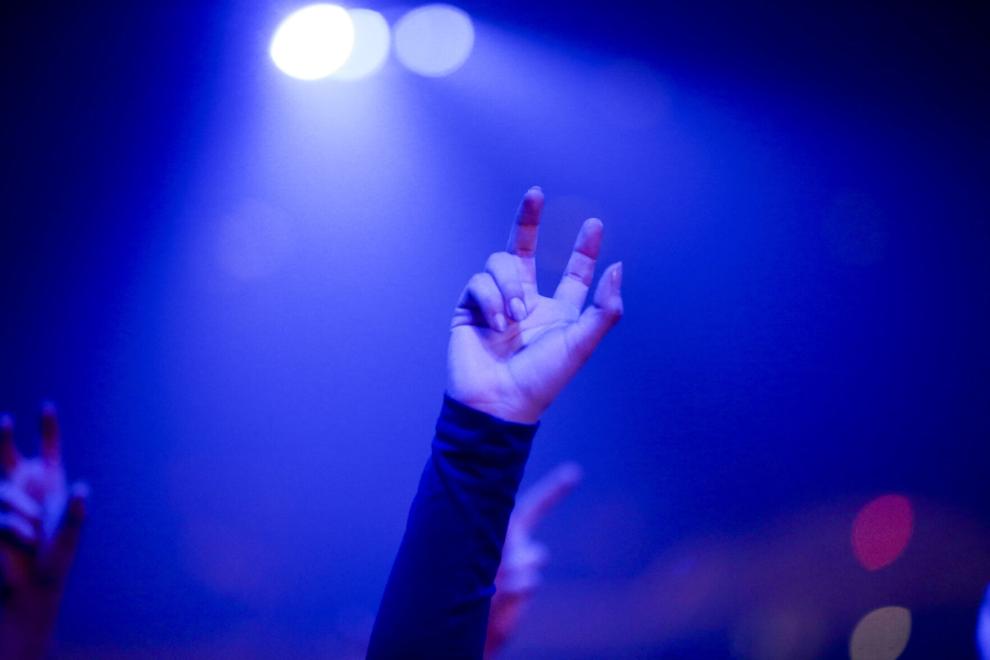 ORU Sweet Sixteen Watch Party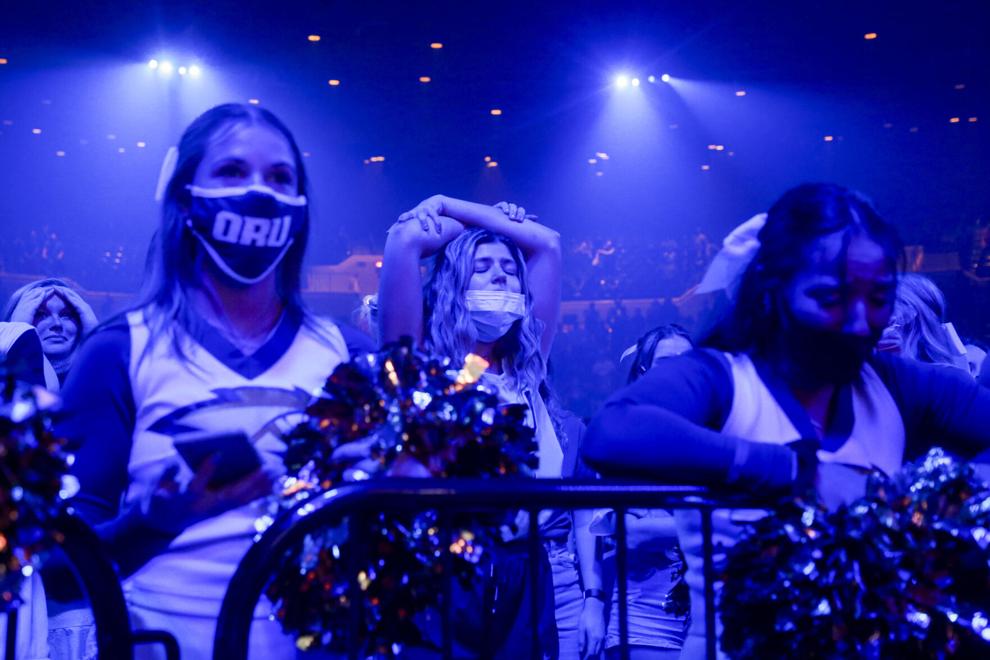 ORU Sweet Sixteen Watch Party