As Jack Buck's voice rings in my head ("I don't believe what I just saw!"), Oral Roberts and Arkansas just provided 2½ hours of some of the more beautiful, dramatic basketball I've seen in a long time.
It was unbelievable that Oral Roberts would upset Ohio State and then Florida last week, and now I'm trying to process a 72-70 Razorback victory in Indianapolis.
ORU already had been historically successful in getting to the Sweet Sixteen level of the NCAA Tournament, and in Saturday's Sweet Sixteen battle the Golden Eagles were agonizingly close to even more history.
If Max Abmas' 3-point attempt had been good, ORU would have become the first 15 seed ever to punch a ticket to the Elite Eight.
What a game. The Razorbacks advanced to their first Elite Eight appearance since 1995. Davonte Davis is a big-time freshman for Arkansas, and it was his big-time, mid-range bucket with 3.1 seconds left that made the difference.
At the end, Abmas sprinted into a fairly nice 3-point attempt from the right wing. It looked great when it left his hands and as it began its descent to the rim, but, as the final buzzer sounded, the ball caught too much iron. The most important bounce of the season went Arkansas' way.
Abmas seemed crushed, but no one has had a better NCAA Tournament than the 6-foot-1 sophomore guard from the Dallas area. He scored 25 points against Arkansas, he led the nation in scoring and he was the Summit League Player of the Year. Suddenly, his NBA viability is a conversation topic.
When the 2021-22 season begins, Abmas will be hailed as one of the top five players in mid-major college basketball and as one of the top guards in the country.
With regard to Tulsa sports history, Abmas commands a seat at the table reserved for the most accomplished of all figures. His coach, Paul Mills, takes tremendous program momentum into the offseason, and his personal profile is completely different than it was only nine days ago.
Still within the context of Tulsa history, no team in any sport, at any level, had a more unexpectedly glorious postseason than the 2020-21 Golden Eagles. Keep in mind that ORU hadn't been to the NCAA Tournament in 13 years, and that its record only a few weeks ago was 11-10.
There were no indications whatsoever that ORU was building toward a special March. Preceding the NCAA Tournament upsets of Ohio State and Florida were stressful wins in the Summit League Tournament semifinals and title game.
After OU and Texas hire new coaches, the domino effect will result in openings at other schools. Mills, whose ORU contract extends through the 2022-23 season, will be mentioned in connection with job openings at larger schools.
Mills is known for having been an important contributor to Baylor's development into a national power, and now he has taken the Oral Roberts program to the brink of the Elite Eight.
Over the past three decades, ORU has been powered by three dynamic combos: Tim Gill and Rocky Walls during the Bill Self years, Ken Tutt and Caleb Green on two of Scott Sutton's NCAA Tournament teams, and now Abmas and forward Kevin Obanor.
With regard to NCAA Tournament achievement, Abmas, Obanor and their supporting crew just had the most impressive run by a Tulsa team since the great University of Tulsa squad of 1999-2000 finished just shy of the Final Four.
Before the 48-year-old Mills can really savor what the Golden Eagles have done, however, he needs time to heal.
For the rest of his life, he'll be haunted by these five words: "After trailing by 12 points... "
Those five words won't wash away any time soon.
ORU played at Arkansas on Dec. 20. After trailing by 12 points early in the second half, the Razorbacks recovered and prevailed 87-76.
On Saturday, after trailing by 12 points with 15 minutes left, Eric Musselman's Razorbacks scrambled back once again. For the 10th time this season, the Razorbacks won after overcoming a double-digit deficit.
And for the first time since 1995, Arkansas has returned to the Elite Eight, and on Monday its opponent in the the South Region finale is former Southwest Conference rival Baylor.
On Saturday, the top-seeded Bears dismissed Villanova. The Golden Eagles already had become masters of defying the odds, and on Saturday they nearly pulled off something that previously was unimaginable: a reunion of Mills and Baylor coach Scott Drew, with the winner rolling into the Final Four.
During Mills' 14 years at Baylor, he and Drew were as close as brothers. A Mills-Drew clash for the Final Four would have been the next compelling storyline for an ORU team that already has enough storylines to be the inspiration for a Disney sports movie.
When ORU and Arkansas collided in December, Abmas was limited to 11 points. In the rematch, he had 12 points by halftime and finished with 25. From Obanor, there were 12 points and, for the third time in as many NCAA Tournament games, 11 rebounds.
From role players Carlos Jurgens and Francis Lacis, ORU got a total of 24 points. Jurgens entered with a 5.7-point scoring average but had 11 points during his brilliant first half and wound up with 13.
Confession: It's only because of Jurgens that I now am aware of Estonia's location on the northern European map. A 6-5 sophomore, Jurgens hails from Estonia — a country that doesn't have a whole lot more population than the Tulsa metropolitan area.
Arkansas-Baylor should be a tremendous South Region final, but, man, it certainly felt like ORU was destined for at least one more shining moment.
There was the 12-point lead with 15 minutes remaining, and from Abmas there was an All-American type of performance. ORU was right there on the edge of extending one of the great underdog stories in recent memory, but Arkansas countered with waves of well-coached athletes.
What a game and what a March for ORU. Gonzaga is on course for a perfect season and a national title, but the Golden Eagles won't be forgotten. For nine days, they were the most interesting team in the NCAA Tournament.
---
Photos: Our favorite images from a memorable ORU season
Photos: Our favorite images from a memorable ORU season
ORU Kansas City Basketball
Oral Roberts vs North Dakota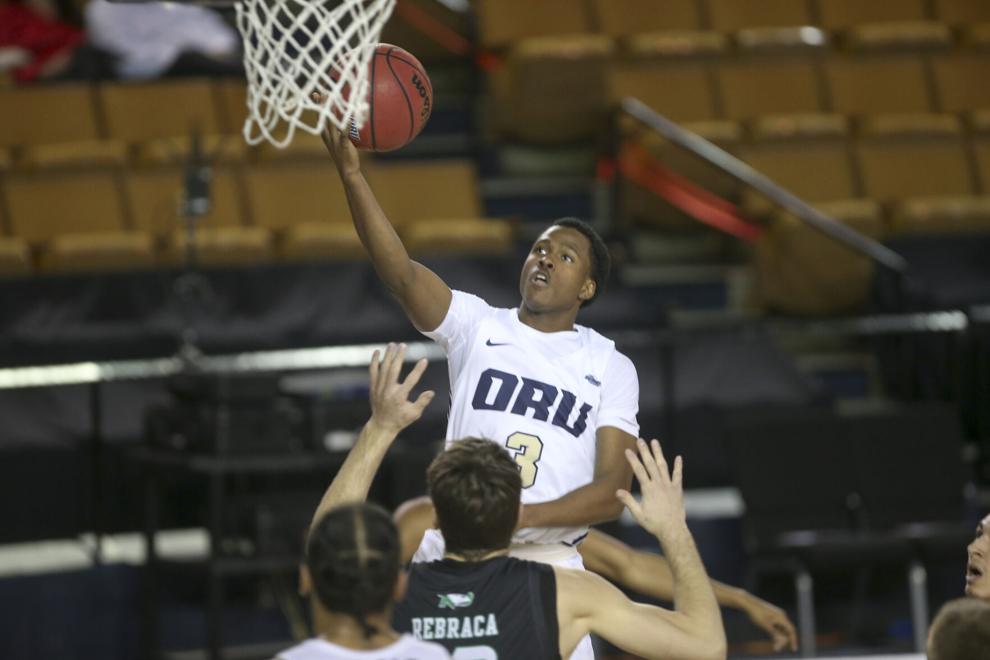 NCAA Ohio St Oral Roberts Basketball
SDSU at ORU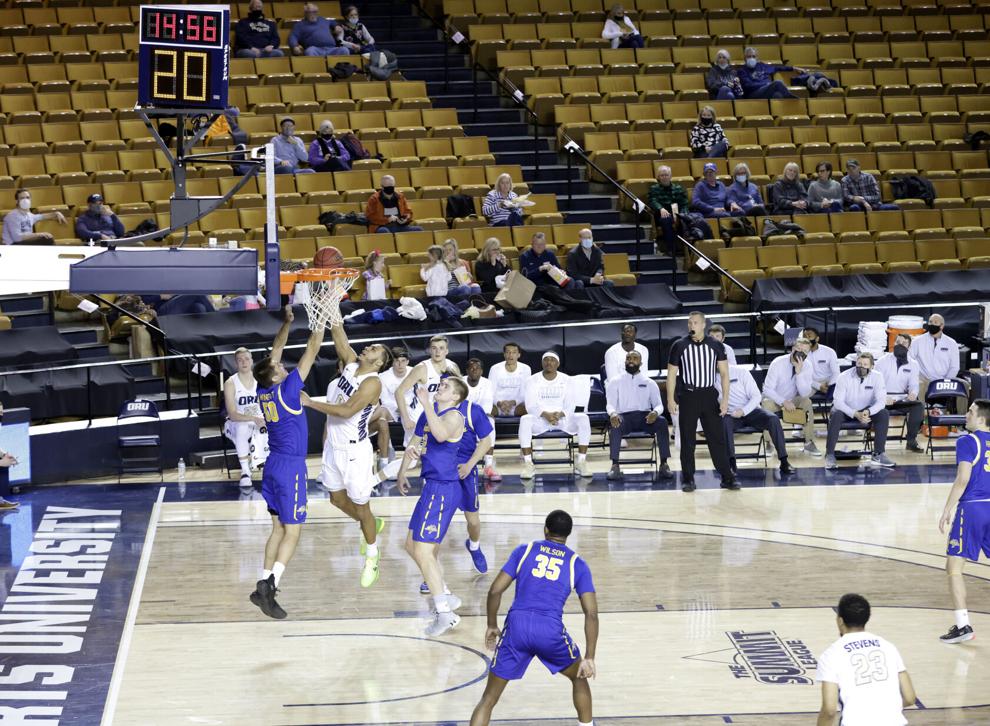 ORU Sweet Sixteen Watch Party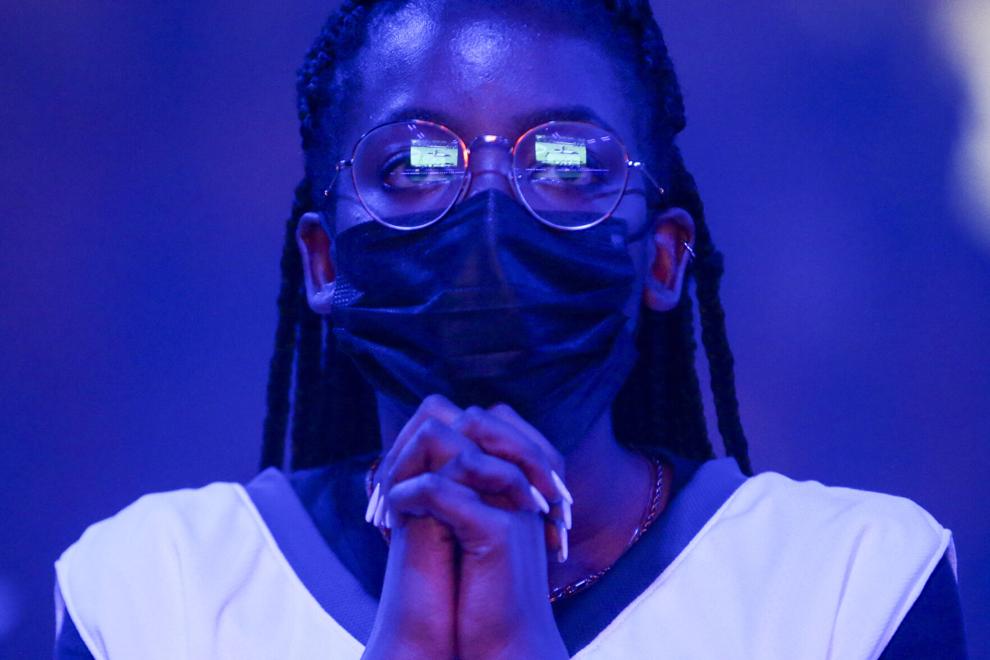 ORU basketball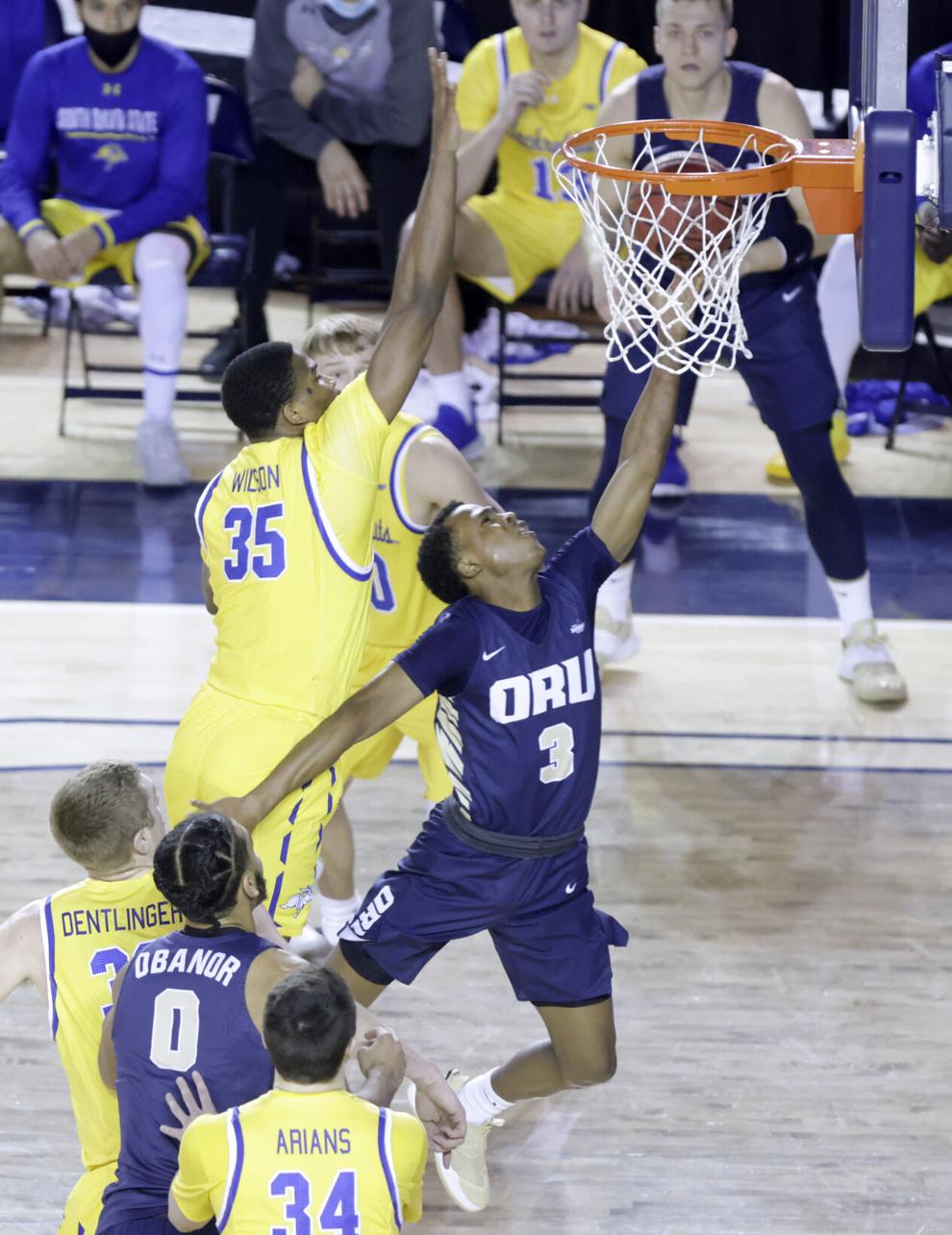 SDSU at ORU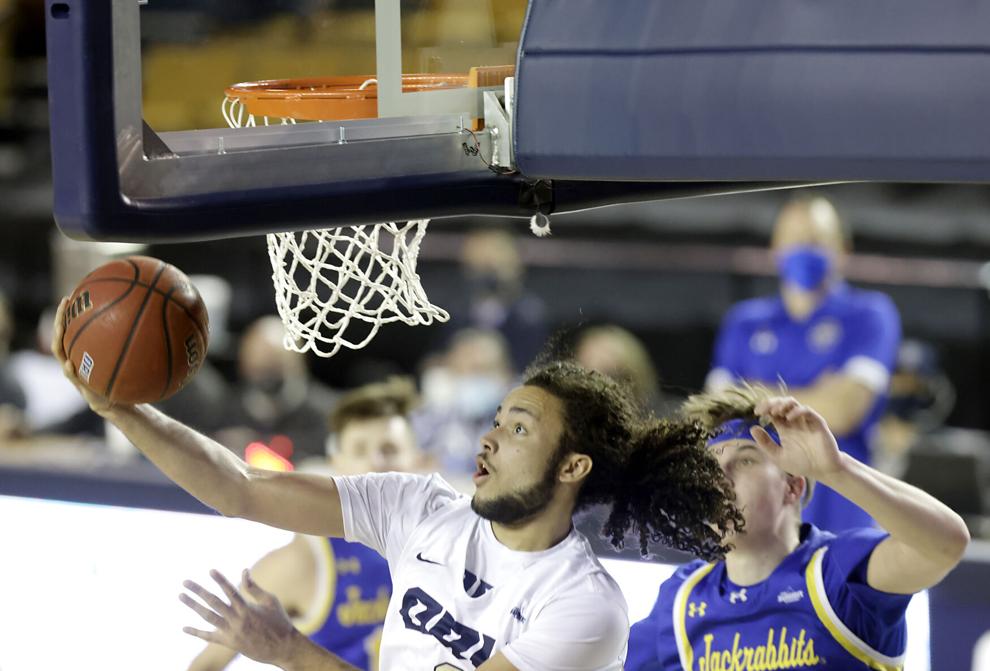 Oral Roberts vs North Dakota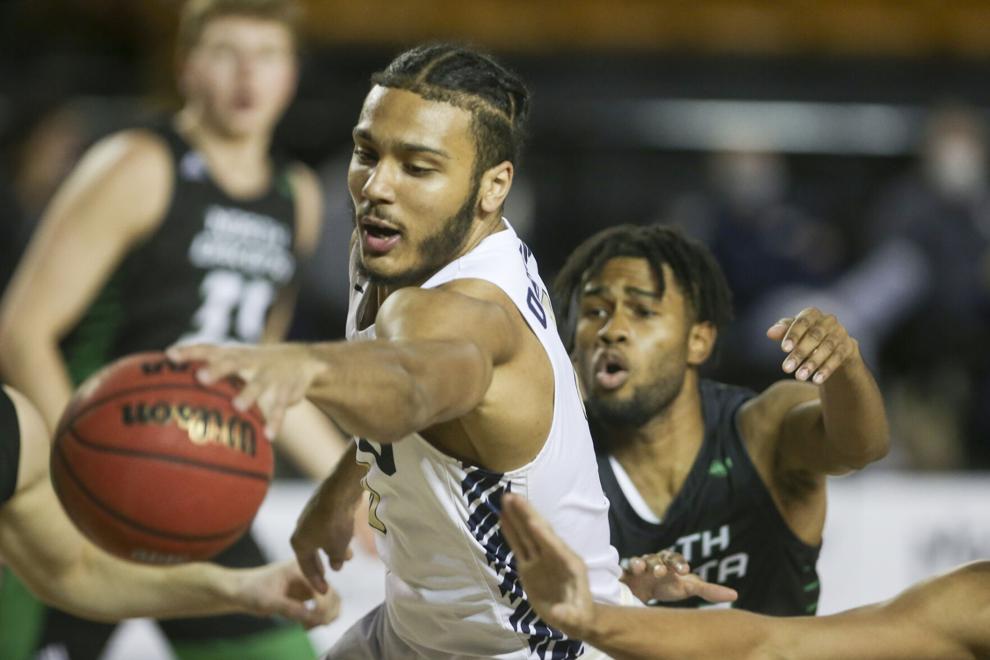 Western Illinois at ORU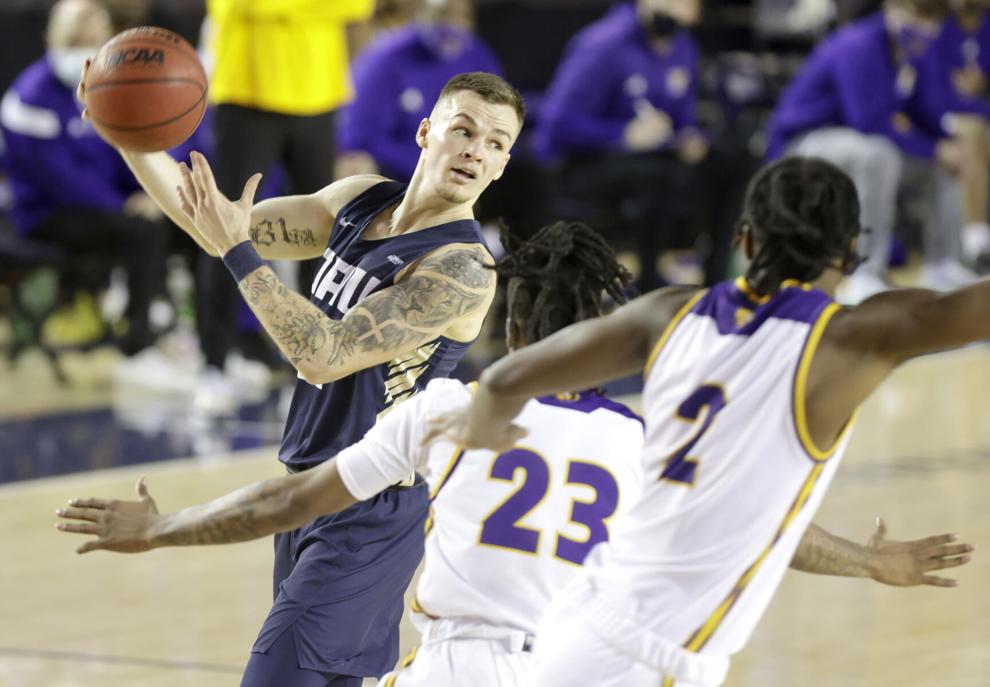 Oral Roberts vs North Dakota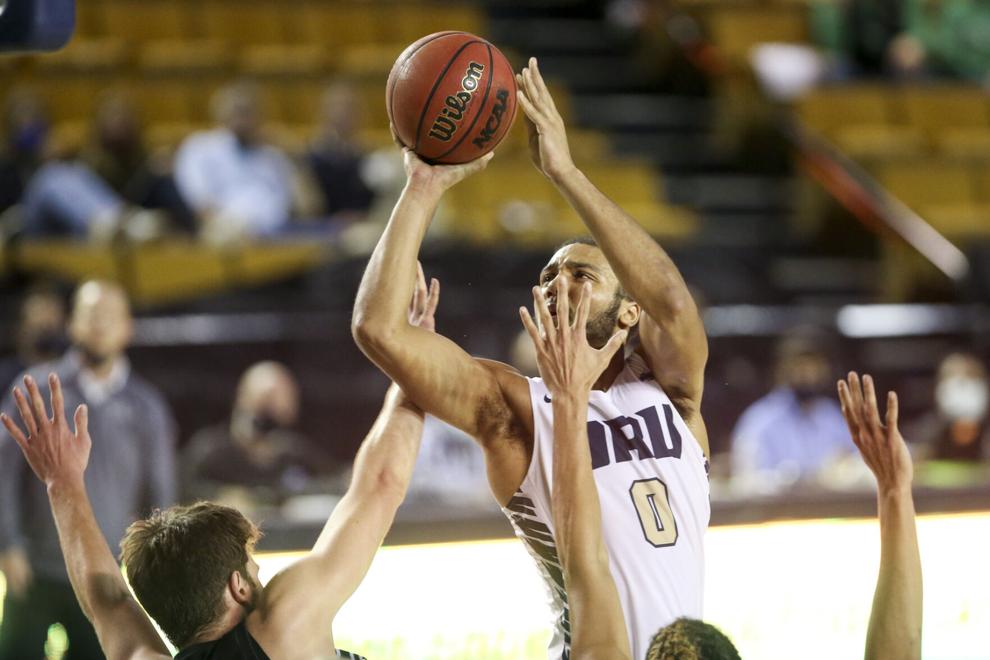 NCAA Oral Roberts Florida Basketball
APTOPIX NCAA Oral Roberts Florida Basketball
NCAA Oral Roberts Arkansas Reax
ORU Sweet Sixteen Watch Party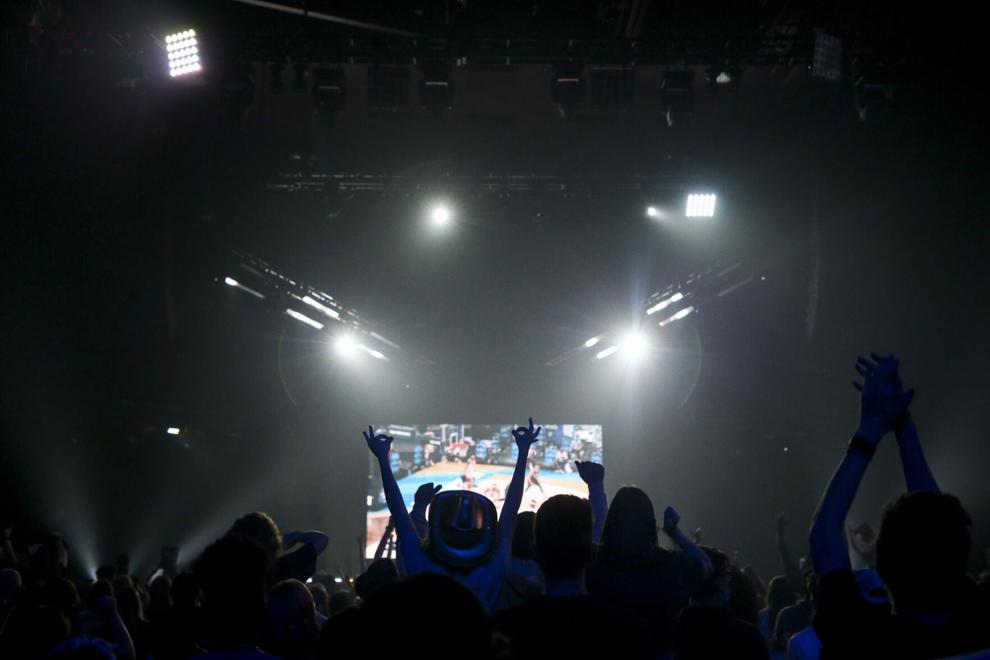 NCAA Oral Roberts Arkansas Basketball
Oral Roberts vs North Dakota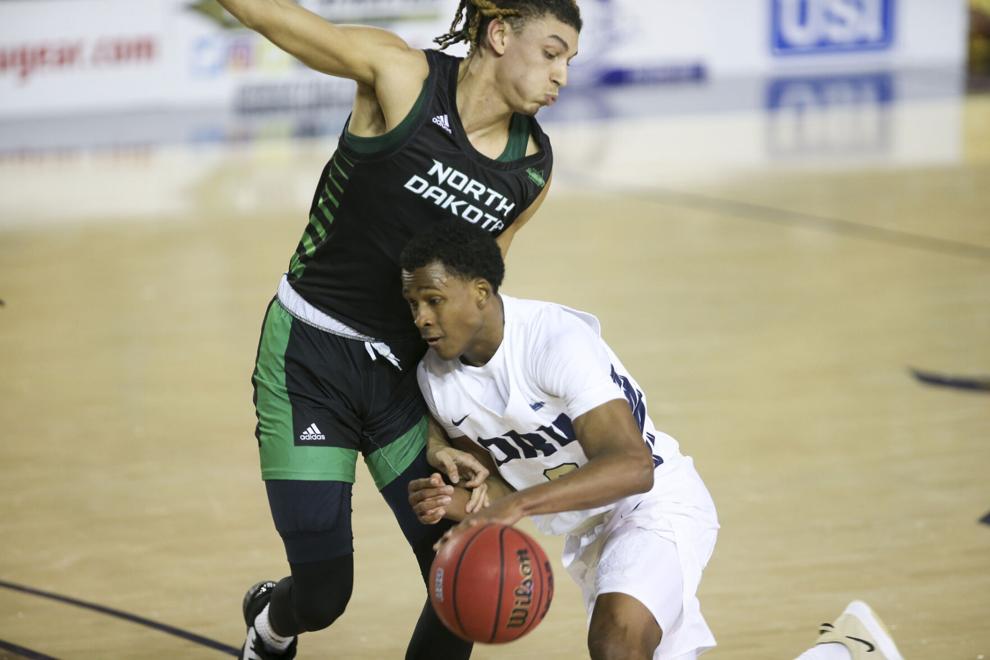 Kansas City at ORU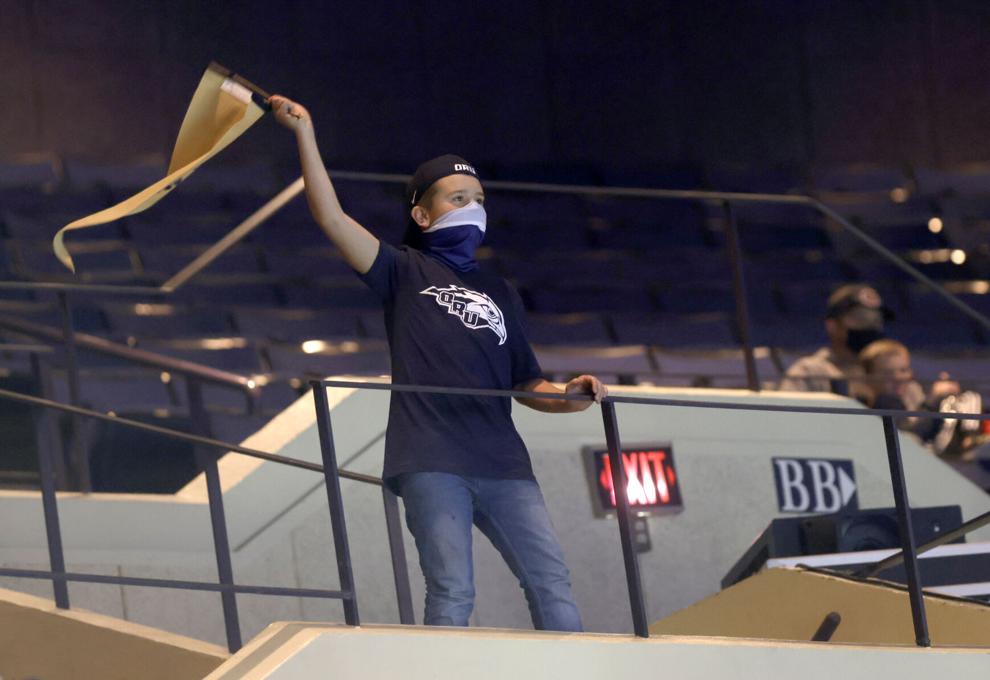 Kansas City at ORU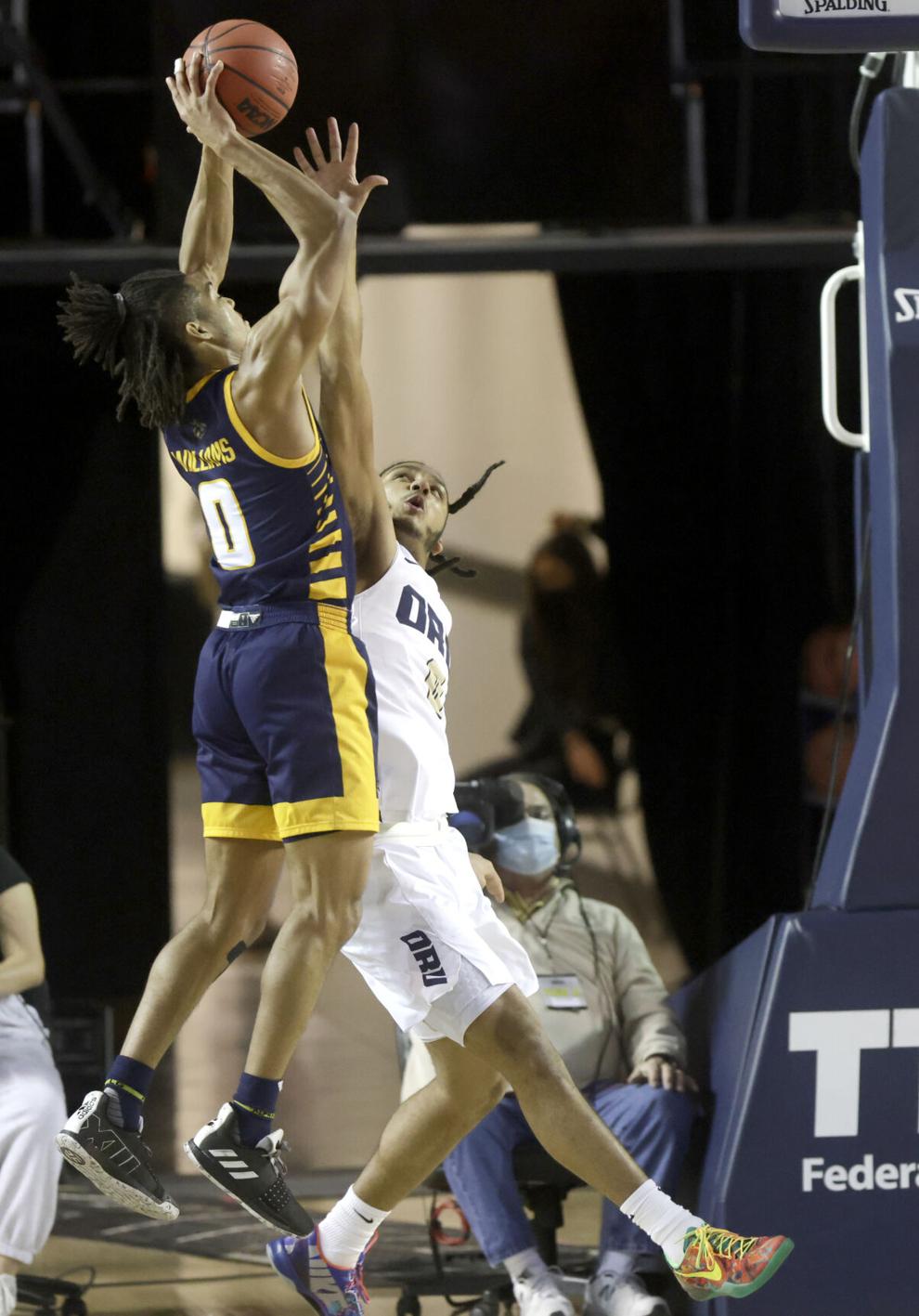 Kansas City at ORU
ORU Kansas City Basketball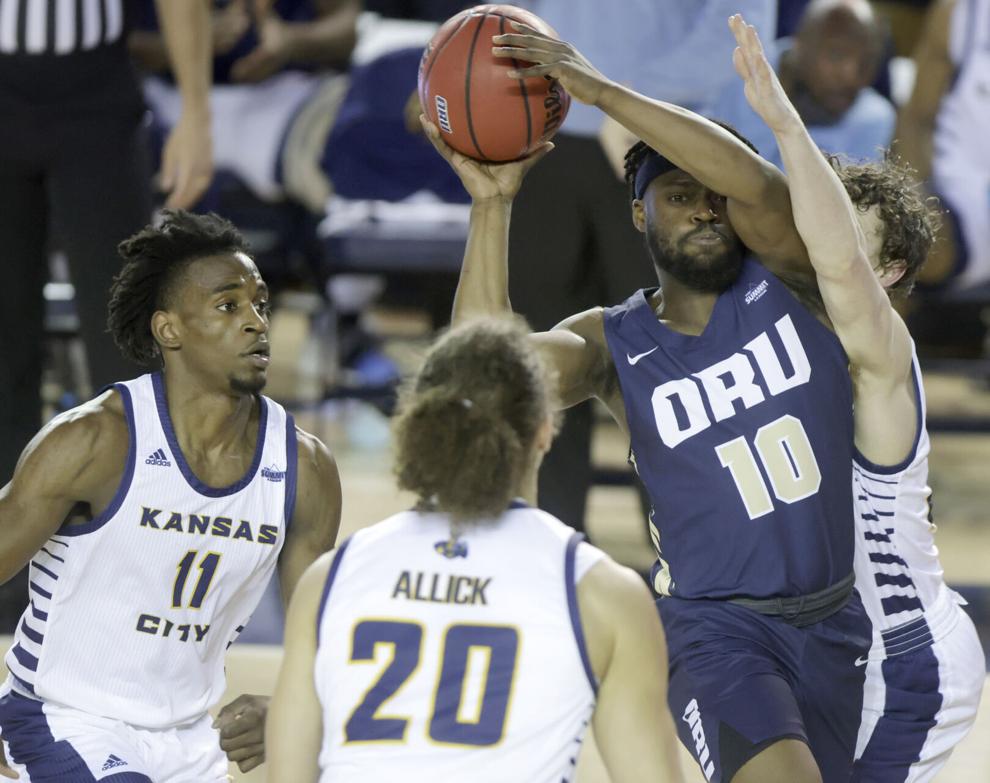 SDSU at ORU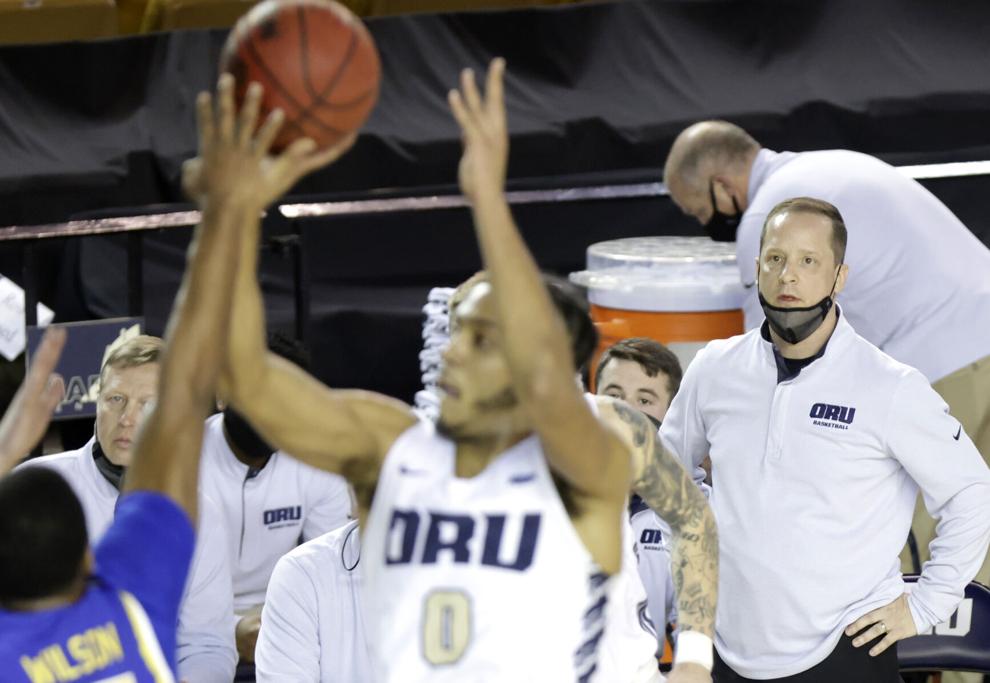 ORU basketball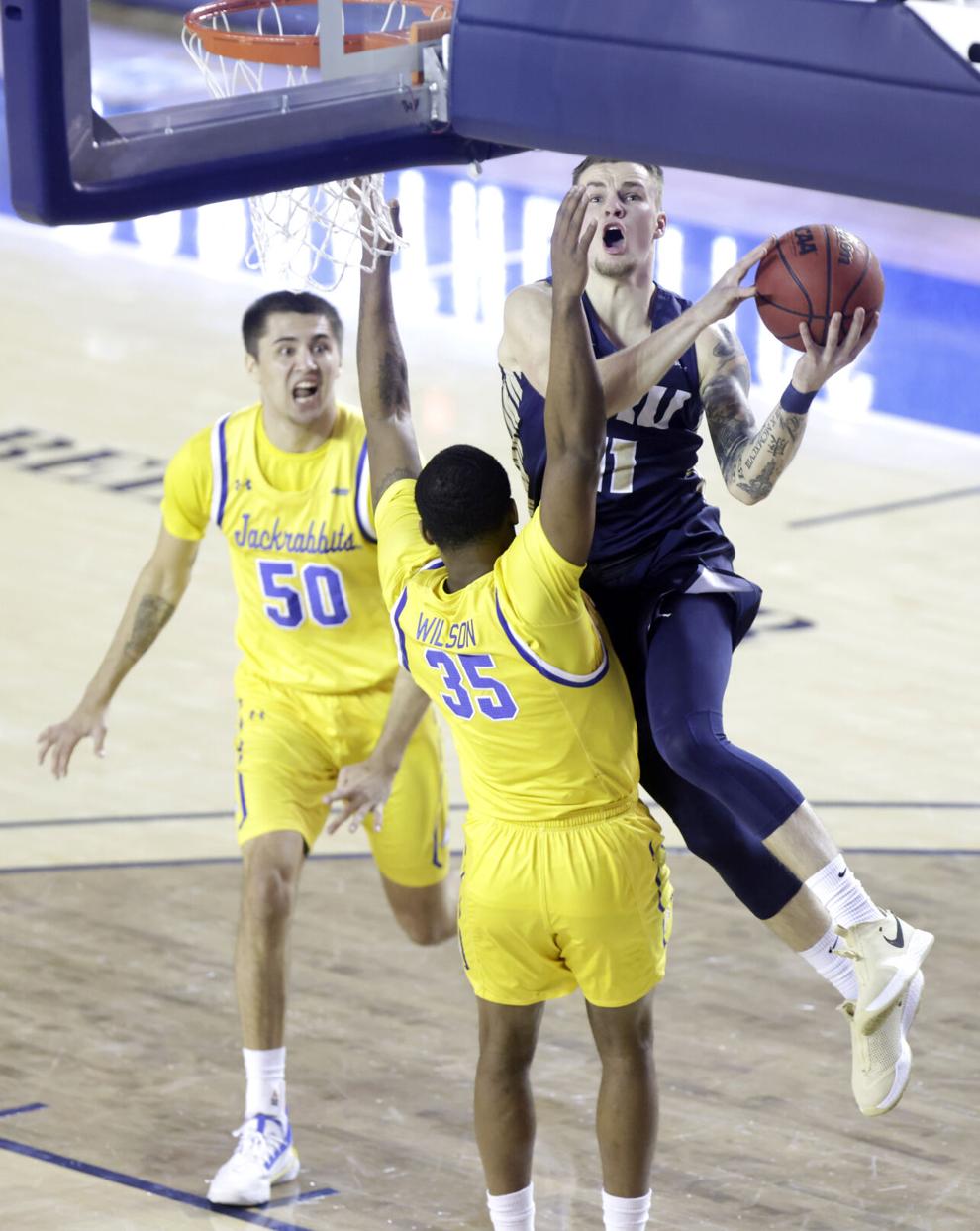 Western Illinois at ORU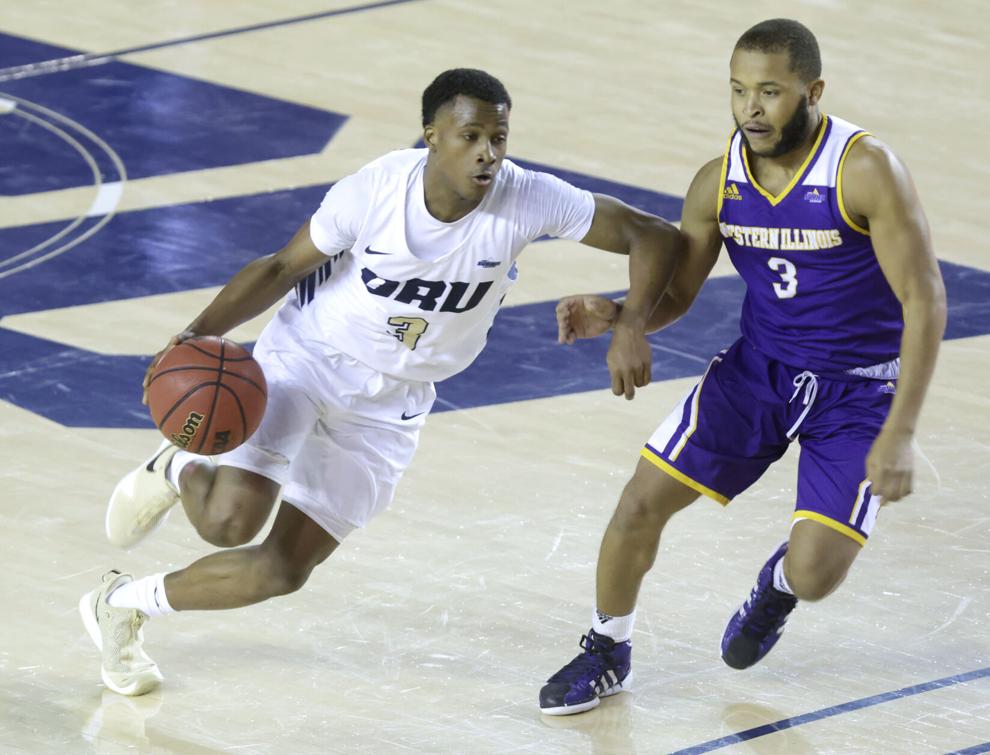 ORU Selection Sunday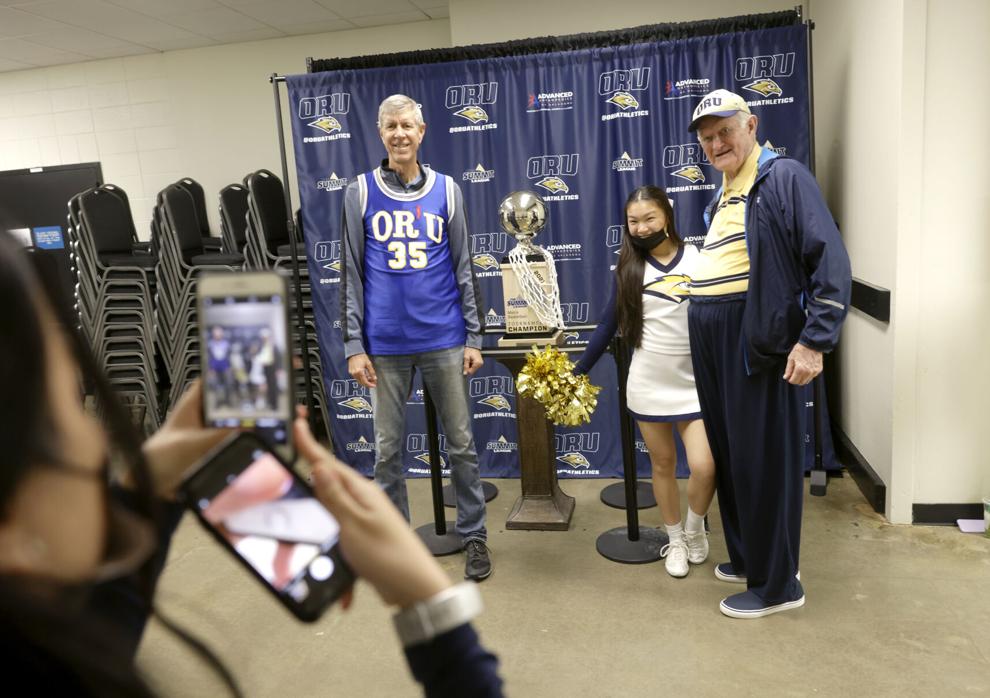 NCAA Oral Roberts Arkansas Basketball
NCAA Oral Roberts Arkansas Basketball
NCAA Oral Roberts Arkansas Basketball
NCAA Oral Roberts Arkansas Basketball
NCAA Oral Roberts Arkansas Basketball
HIDE VERTICAL GALLERY ASSET TITLES
12 months for just $29.99