STILLWATER — The Detroit Pistons taking Cade Cunningham as the No. 1 overall pick in the NBA draft Thursday night wasn't a major surprise but it was still a huge moment for the former Oklahoma State point guard.
"Once you hear your name it's like all the plans you made beforehand are out the window and all those emotions hit you again," Cunningham said during his Zoom press conference. "It was surreal for me. I'm glad I had my family all there for it. I had all my family up in the stands and to be able to experience that with all of them."
Cunningham is the first No. 1 overall pick for the Pistons since Detroit drafted Bob Lanier as the top overall pick in 1970. He is also the first top pick in the NBA draft in school history for OSU. He is just the second Cowboy to be drafted No. 1 overall in any sport and the first since Bob Fenimore was drafted to the NFL in 1947.
Cunningham helped bring OSU back into the national spotlight while leading the Cowboys to their first NCAA Tournament victory in the round of 64 since 2009. He averaged 20.1 points, 6.2 rebounds and 3.5 assists per game on his way to being named the Big 12 Player of the Year while shooting 40% from 3.
Last season was an exciting year for OSU fans and the 6-8, 220-pound guard is hoping to bring that same level of production to Detroit.
"When people look back that'll be the start of whenever the Pistons restored their franchise and brought greatness back to the city," Cunningham said. "And that's my whole goal stepping into Detroit is to restore that city as far as they've already had championship teams. They've already witnessed greatness and I want to be able to bring that back to the city."
While Cunningham was walking the stage in New York, his former teammates, OSU President Kayse Shrum, athletic director Chad Weiberg and a few hundred Cowboys fans packed Eskimo Joe's in Stillwater to celebrate his accomplishment.
The OSU faithful erupted once they heard his name called. When Tulsa native and rising OSU junior Kalib Boone was asked what type of player the Pistons were getting in Cunningham, his answer was simple — a dog, he said.
"That word right there solidifies everything," Boone said. "He does everything that you need him to do. You tell him to do one thing, he's not even going to question it. He'll get it done with no hesitation. He's a leader regardless if somebody is older than him. He's always willing to listen. A great shooter, a great post player for a point guard, great rebounder and he's just a hard worker and that's what they're going to get in Detroit."
The Pistons haven't reached the playoffs since losing in the first round in the 2018-19 season. Detroit hasn't finished with a record over .500 since the 2015-16 season and has tallied just 20 wins in each of the past two seasons.
Drafting Cunningham could be the spark Detroit needs to be competitive again. He is all in on embracing the Detroit culture.
"I want to jump right in and contribute to the mentality they go into games with," Cunningham said. They want to defend, they want to play hard and that's what I want to come in and provide for them as well. I don't want to take a step back from the mentality that the team has. Detroit Pistons has always been about grit and working for everything that they have. You look back on the Bad Boys teams, that's what made those teams great. I want to try to bring that mentality to the team. I know they already have young guys that have that mentality. I feel like me just adding on will only take us to the next step."
Photos: Cade Cunningham's season at Oklahoma State
NCAA Oregon St Oklahoma St Basketball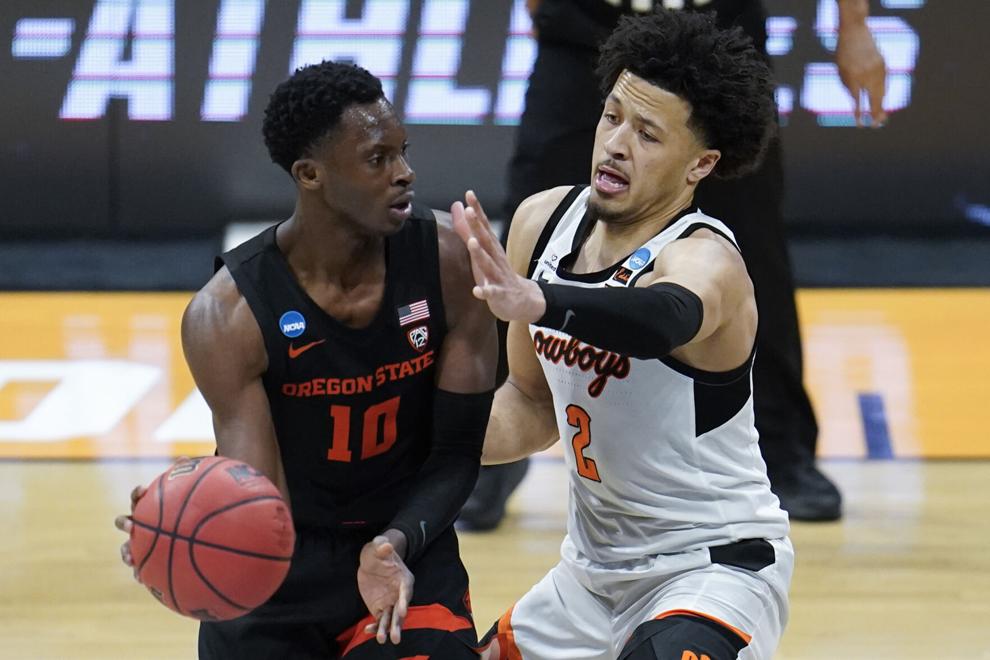 NCAA Oregon St Oklahoma St Basketball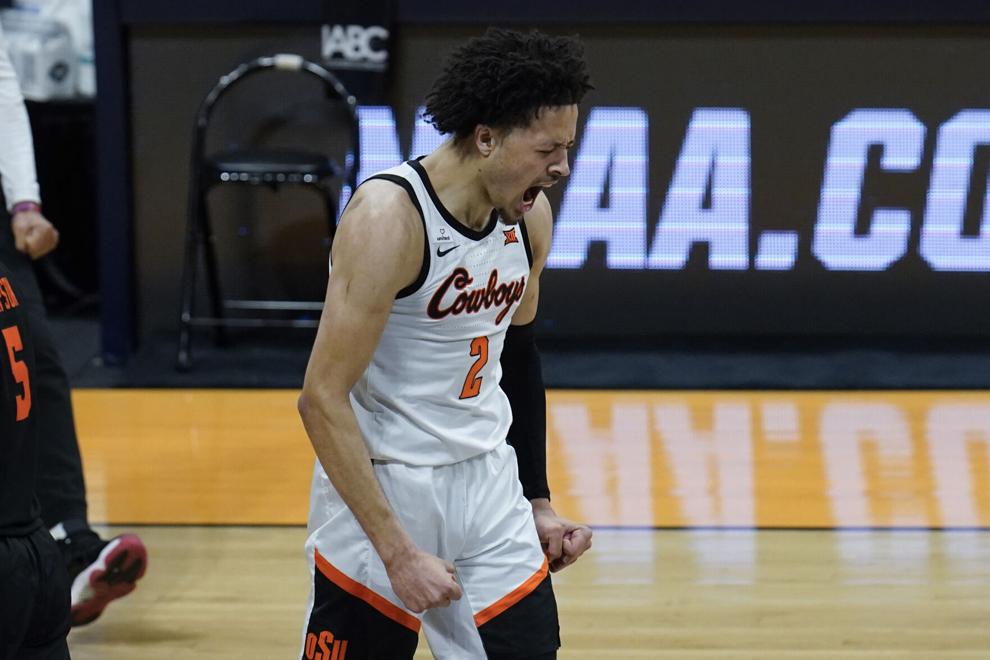 NCAA Oregon St Oklahoma St Basketball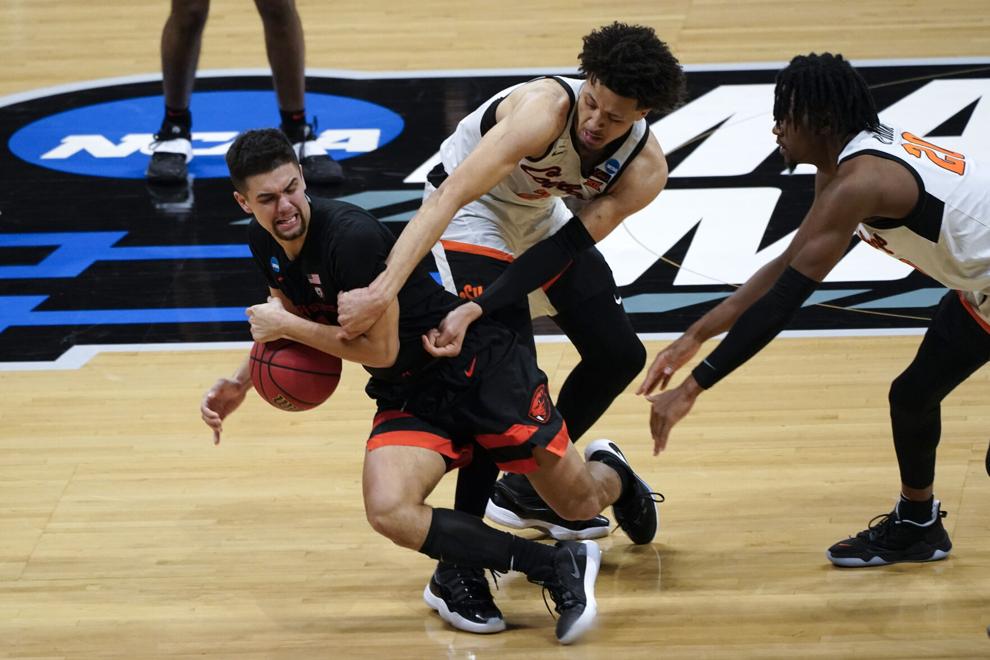 NCAA Oregon St Oklahoma St Basketball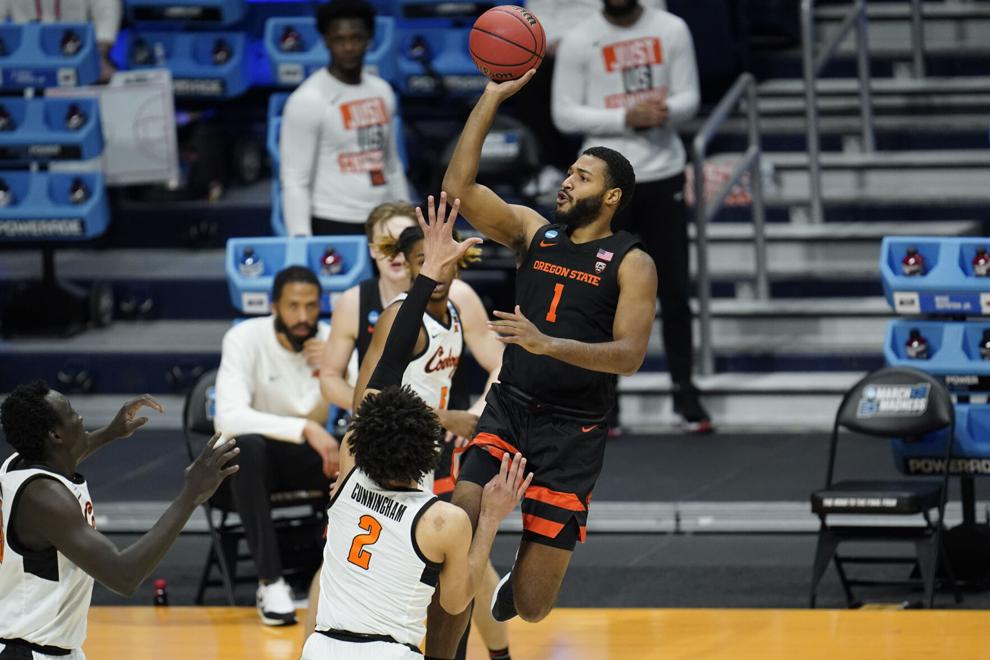 B12 Championship Basketball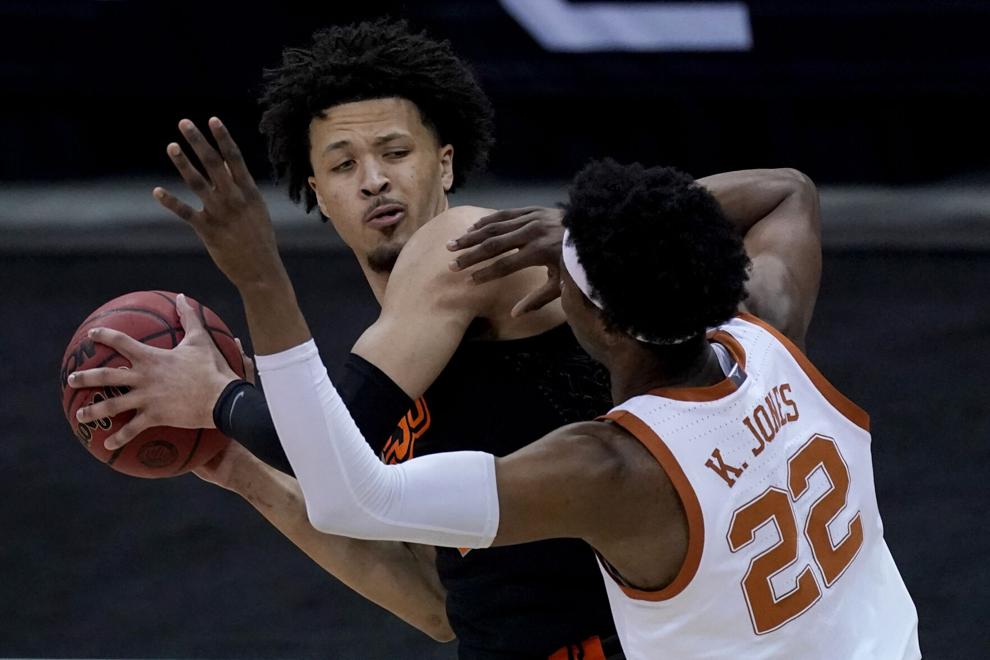 B12 Oklahoma St Texas Basketball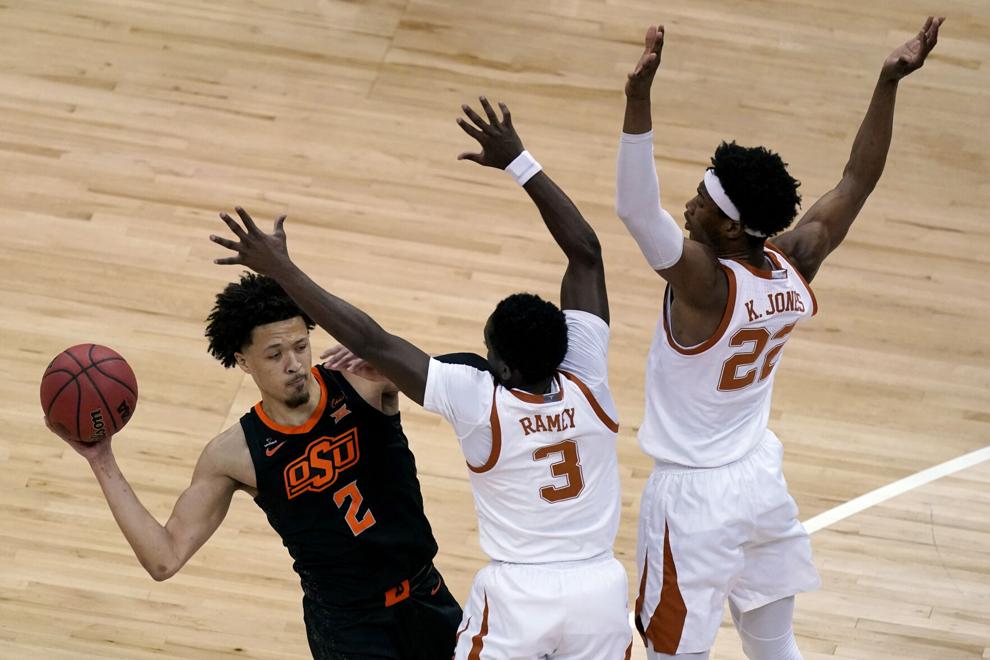 B12 Oklahoma St West Virginia Basketball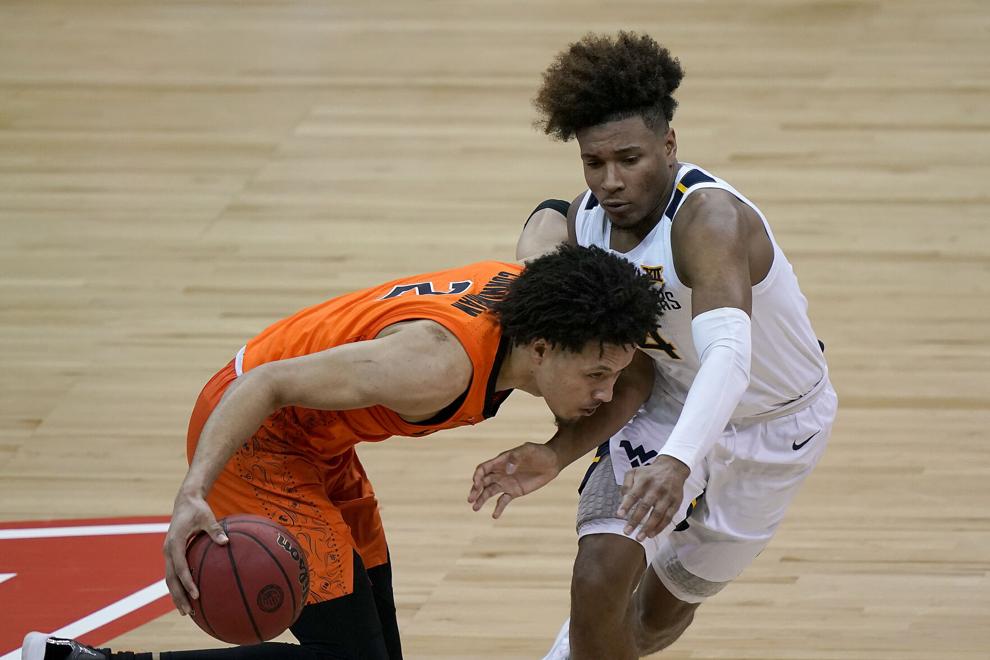 B12 Oklahoma St West Virginia Basketball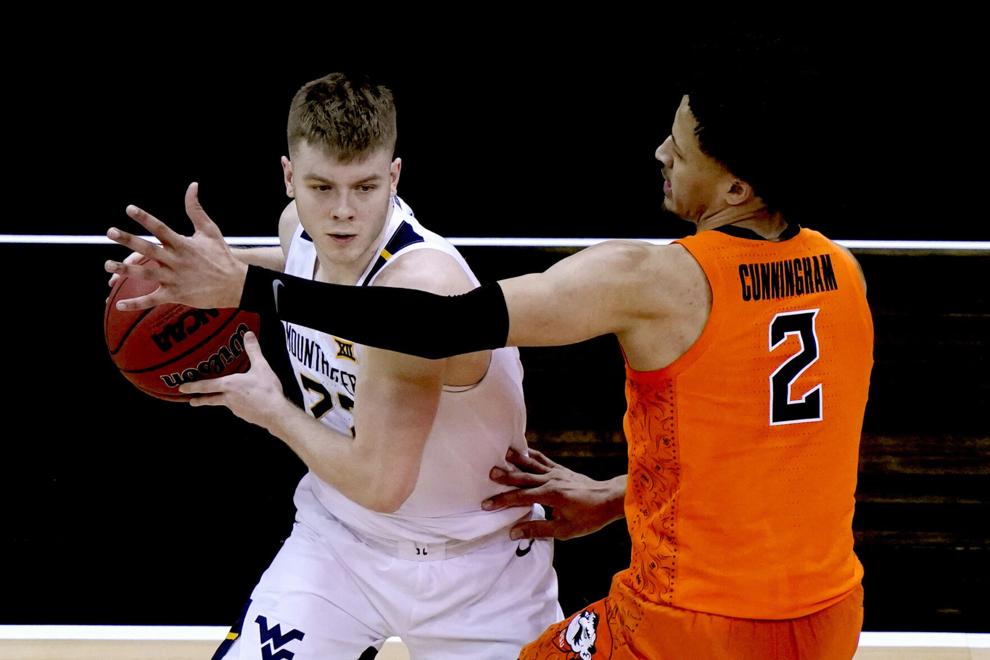 B12 Oklahoma St West Virginia Basketball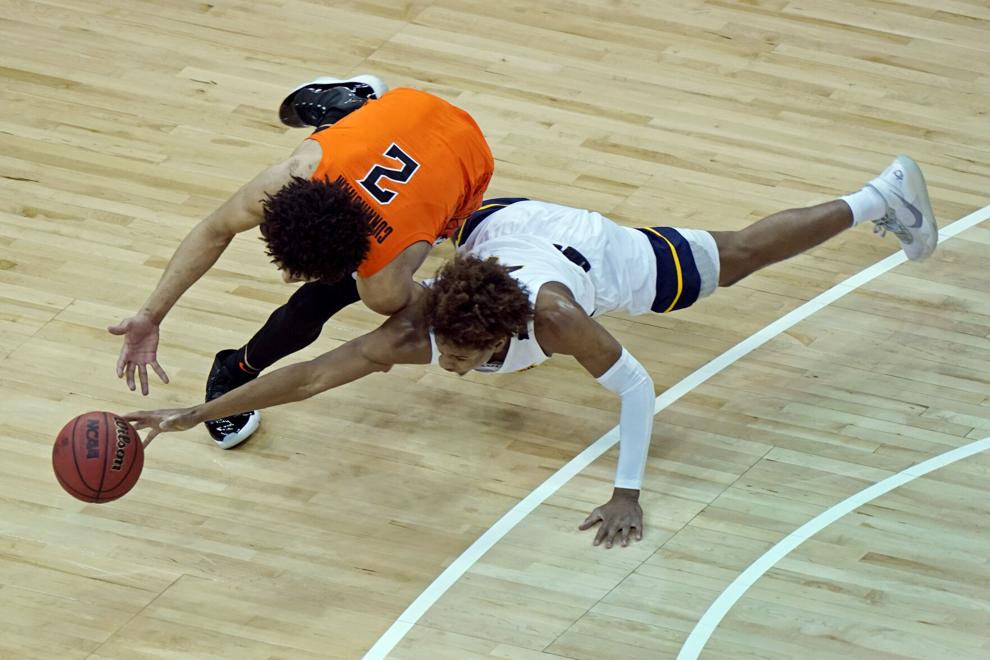 Oklahoma St Baylor Basketball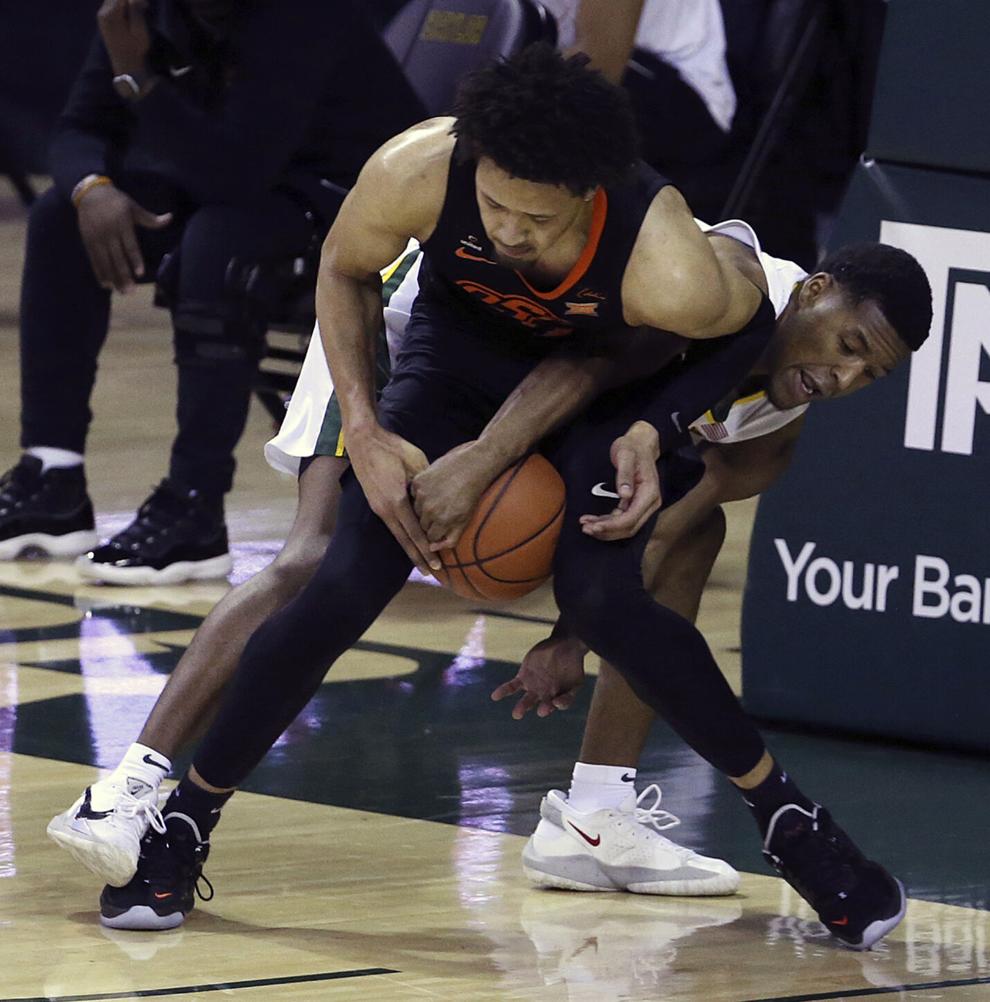 Oklahoma St Baylor Basketball
Oklahoma St Baylor Basketball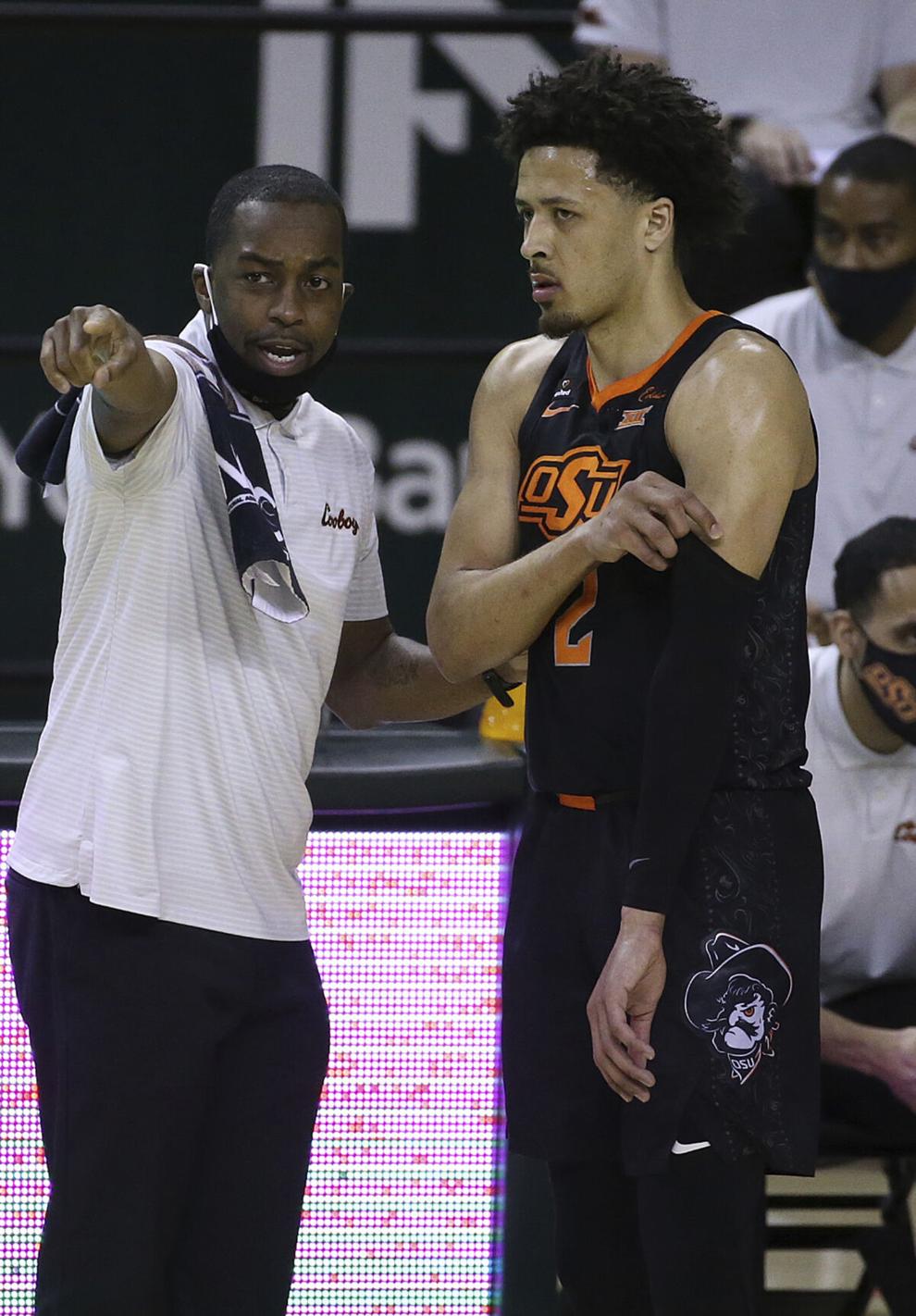 Oklahoma St Baylor Basketball
Oklahoma St Baylor Basketball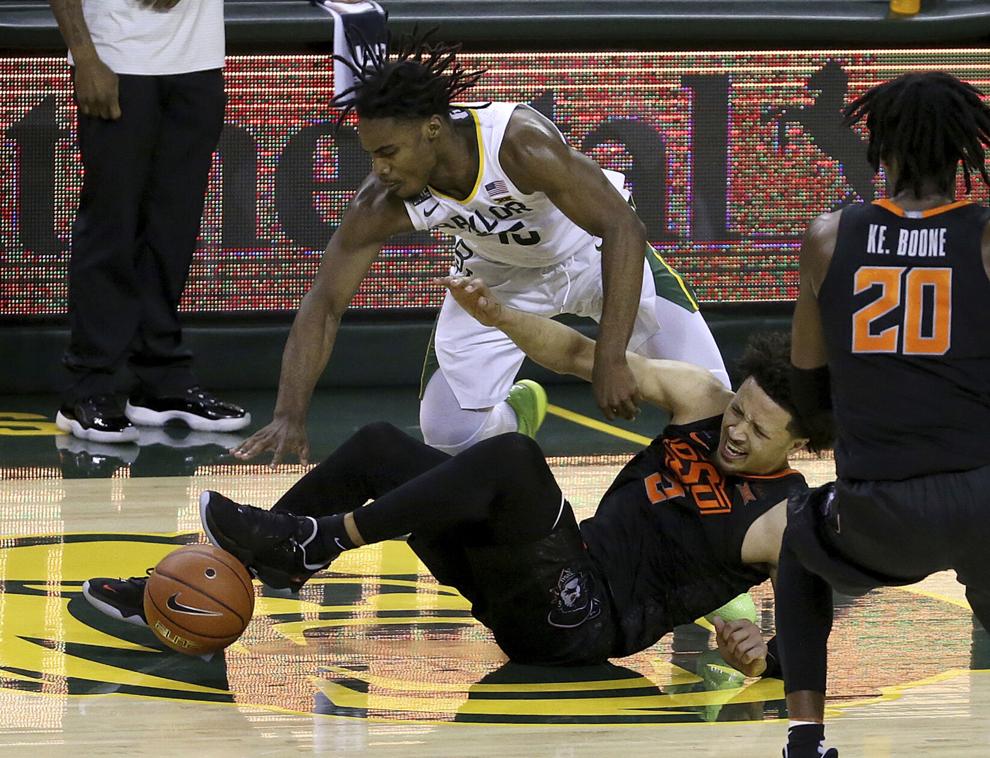 Oklahoma St Baylor Basketball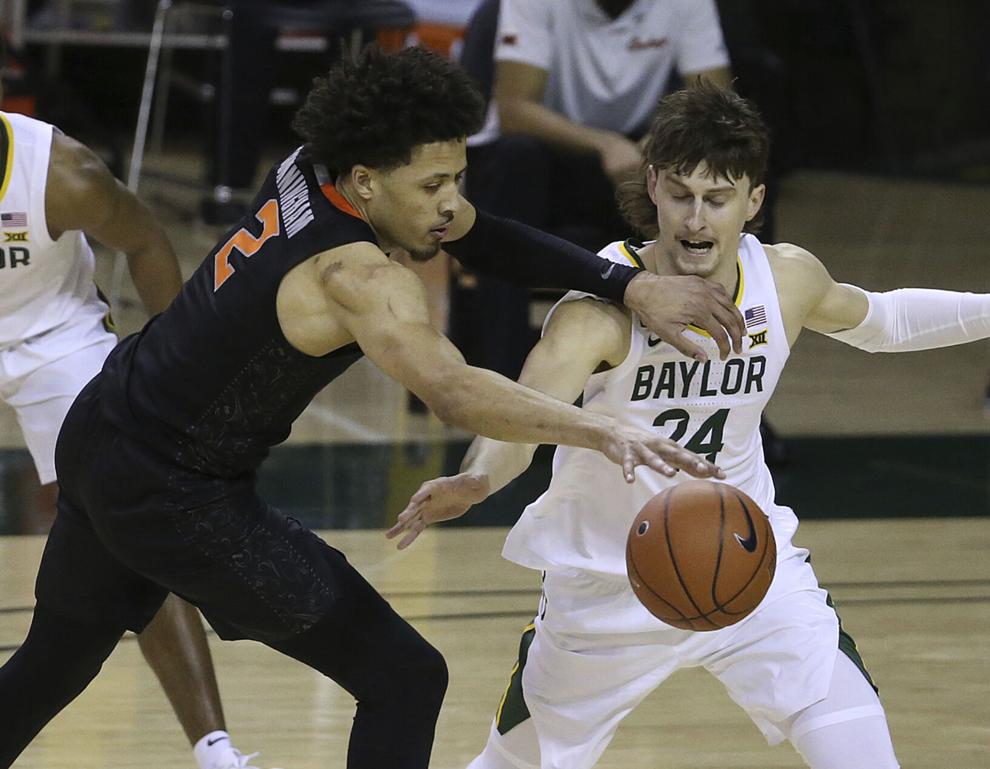 Oklahoma St Baylor Basketball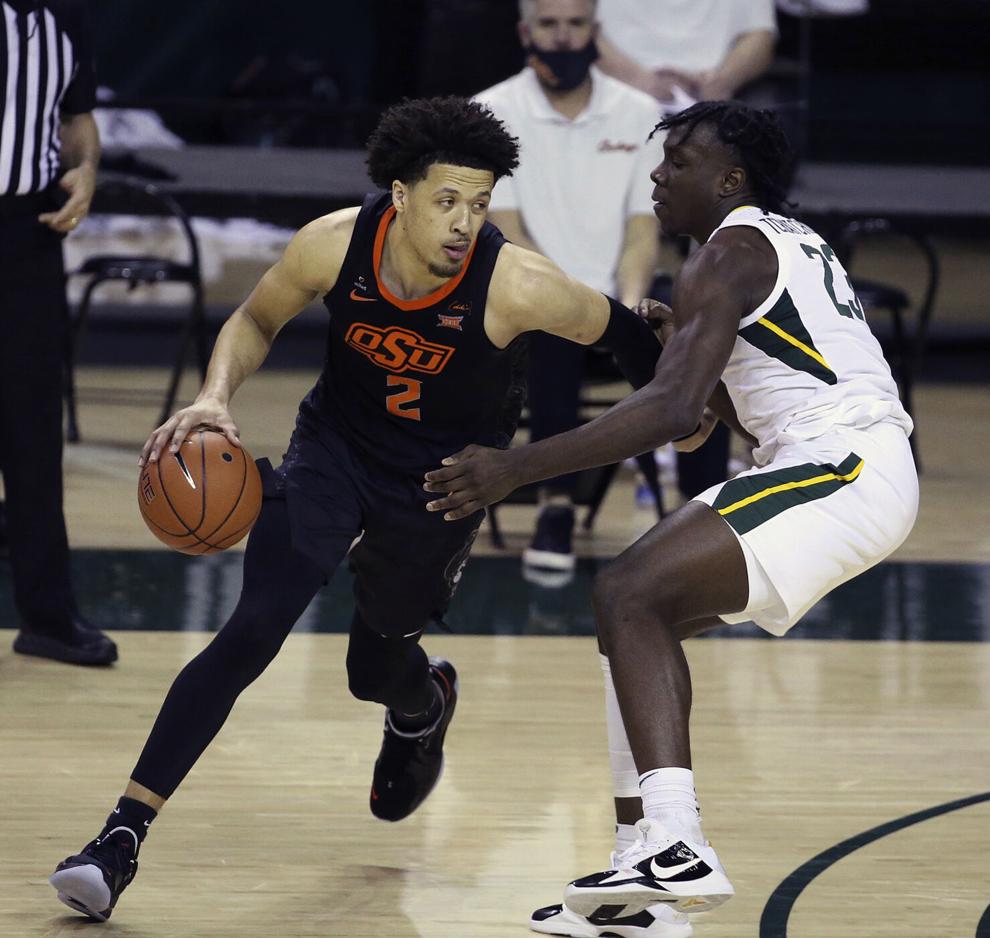 Oklahoma Oklahoma St Basketball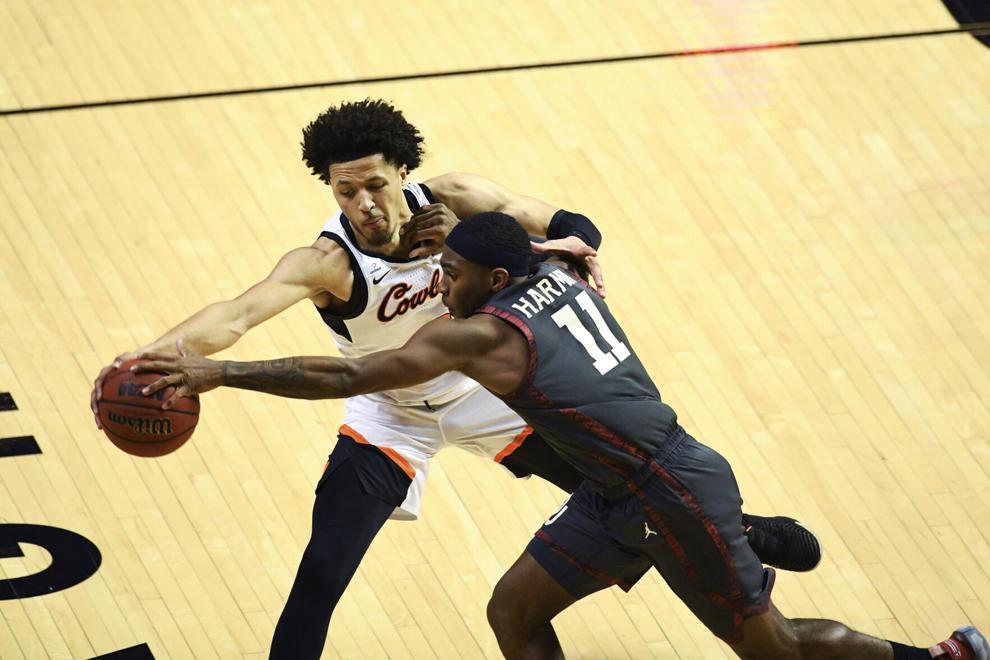 Oklahoma Oklahoma St Basketball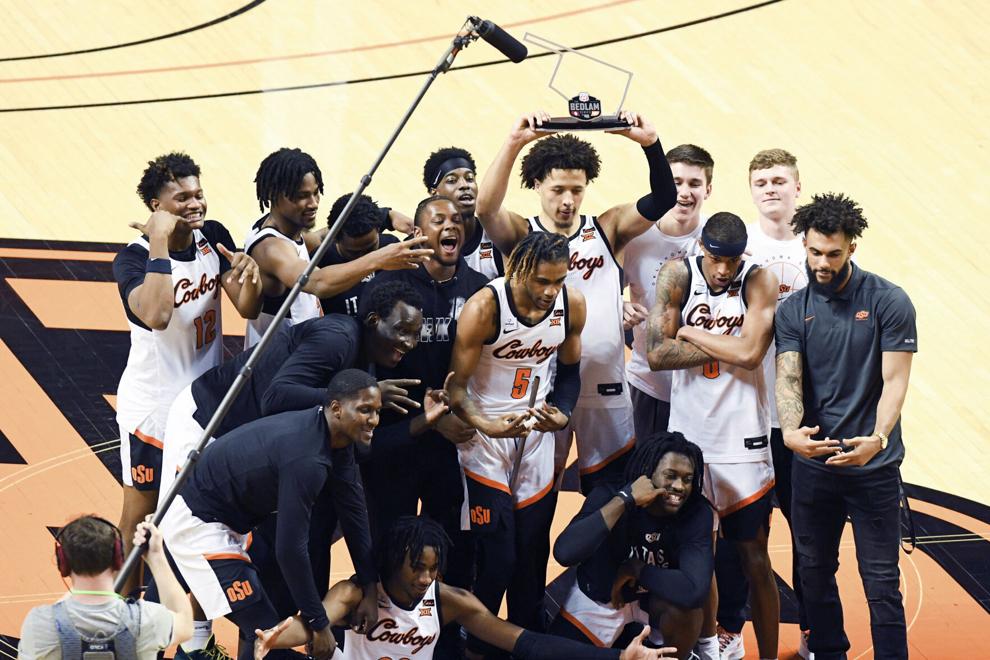 Oklahoma State Oklahoma Basketball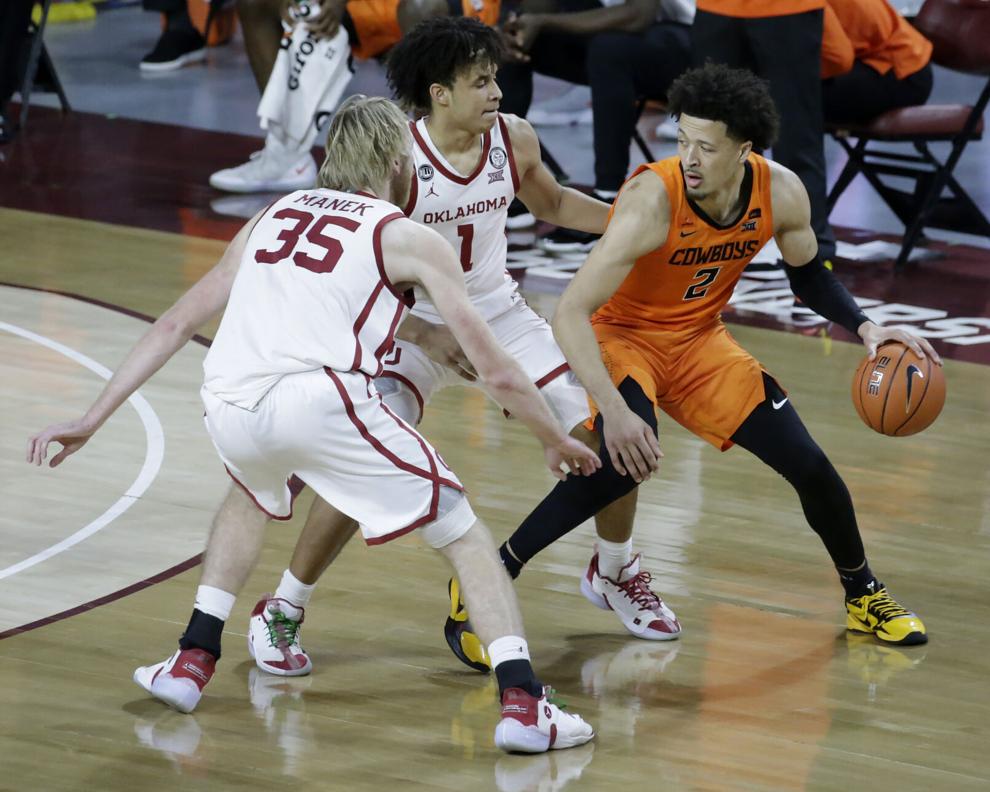 Oklahoma State State Oklahoma Basketball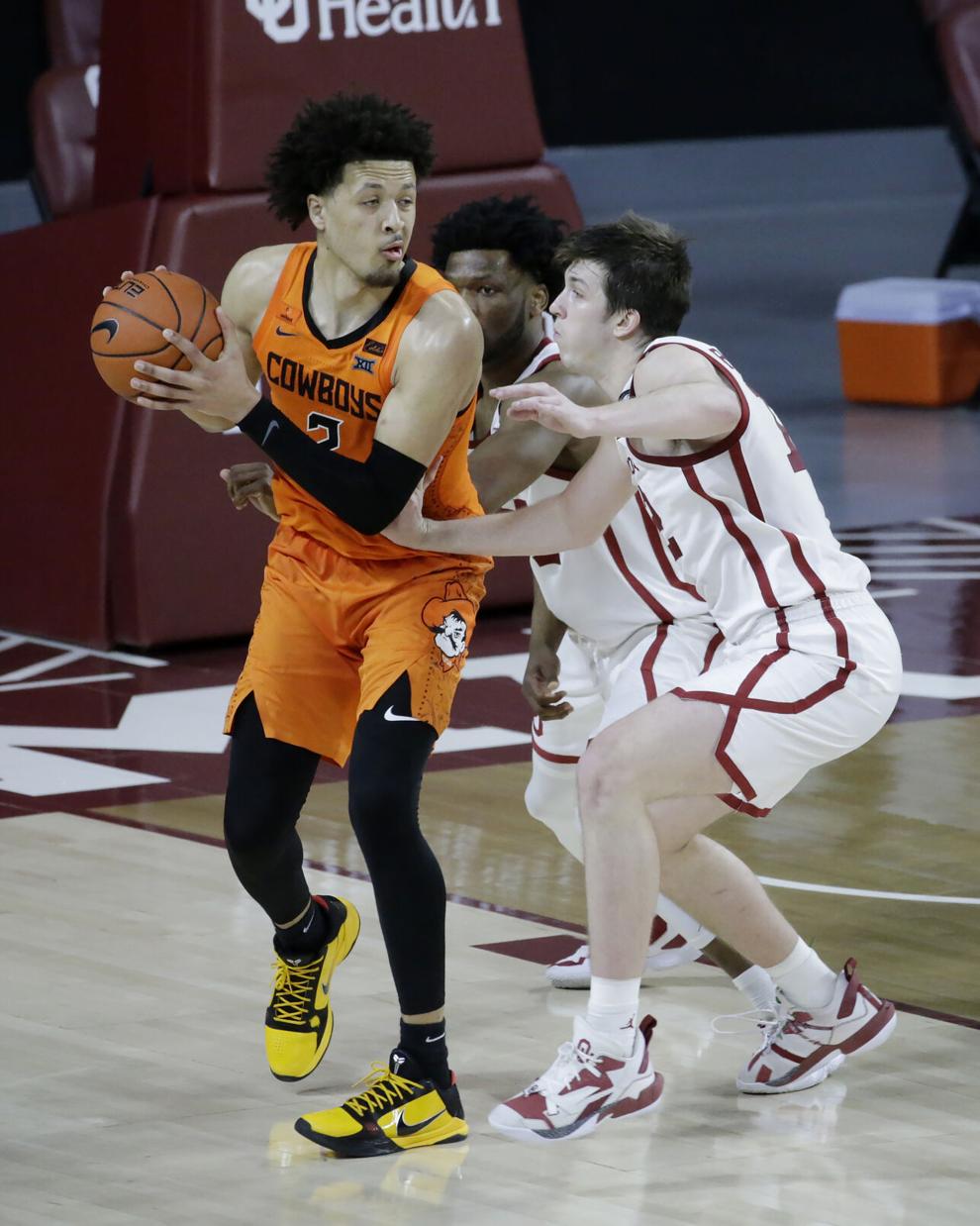 Oklahoma State State Oklahoma Basketball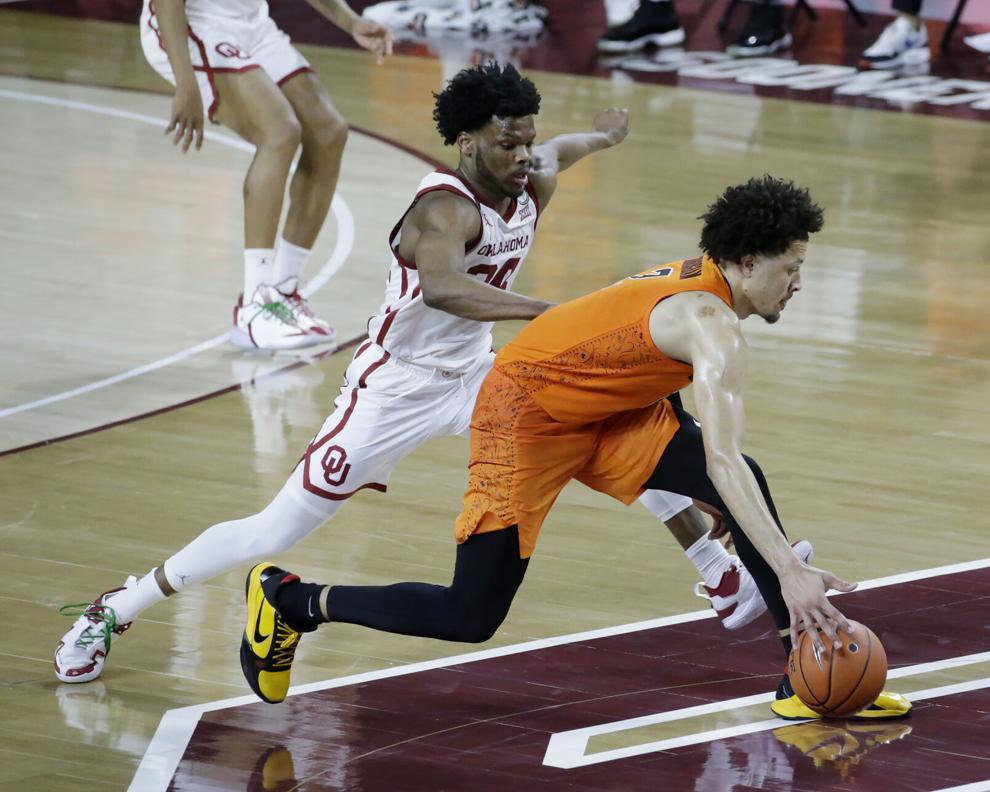 Oklahoma State State Oklahoma Basketball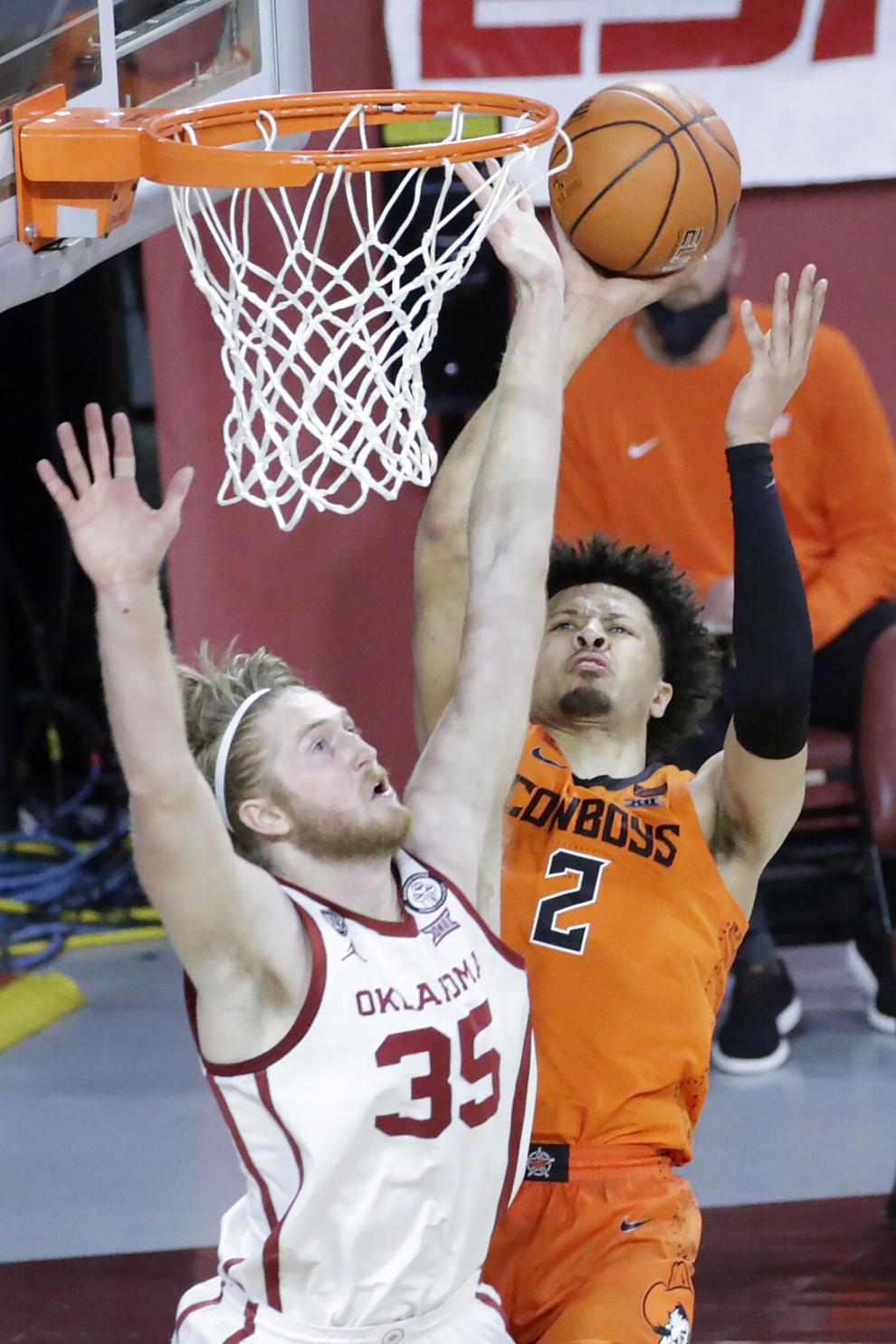 Oklahoma St Oklahoma Basketball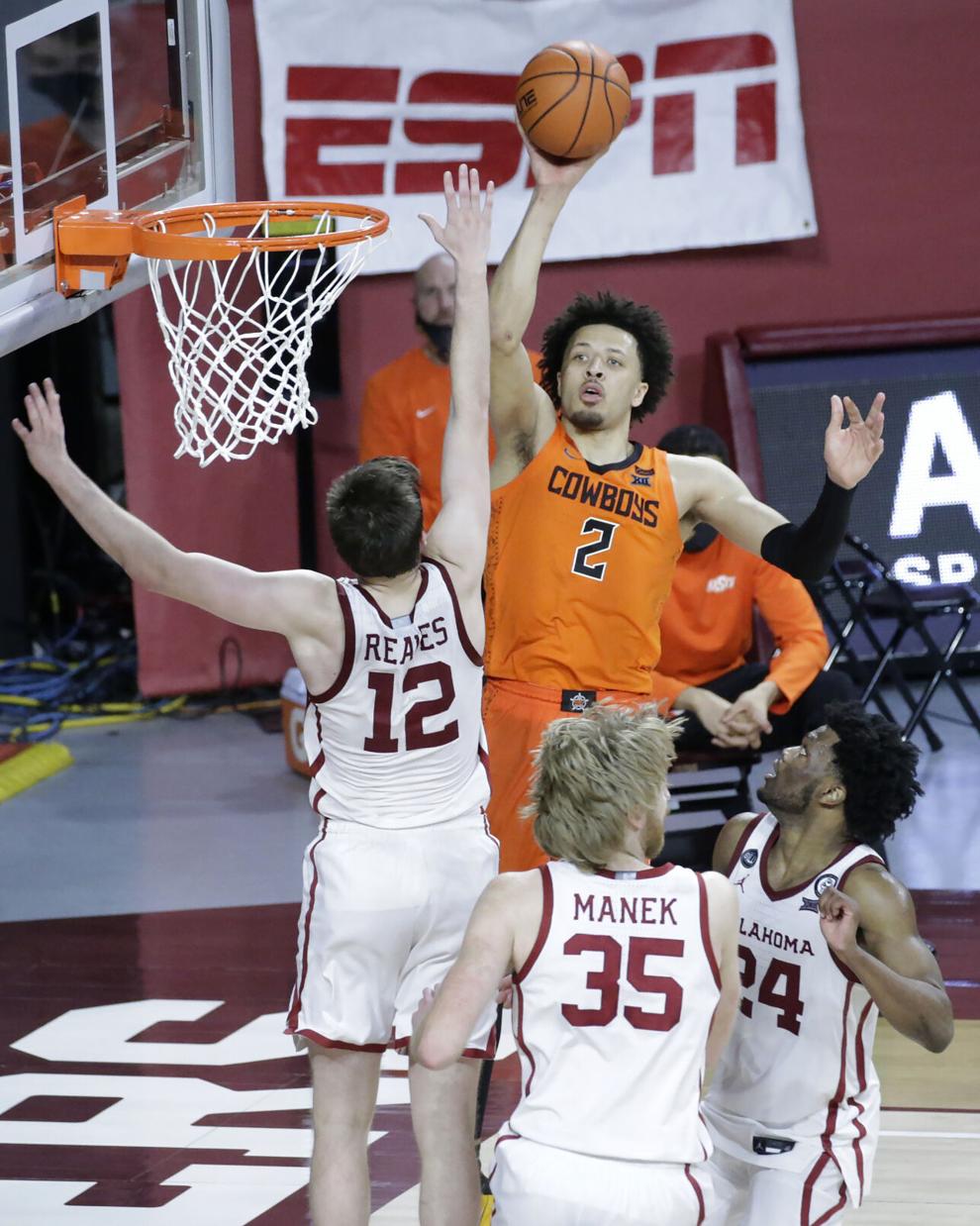 Oklahoma State State Oklahoma Basketball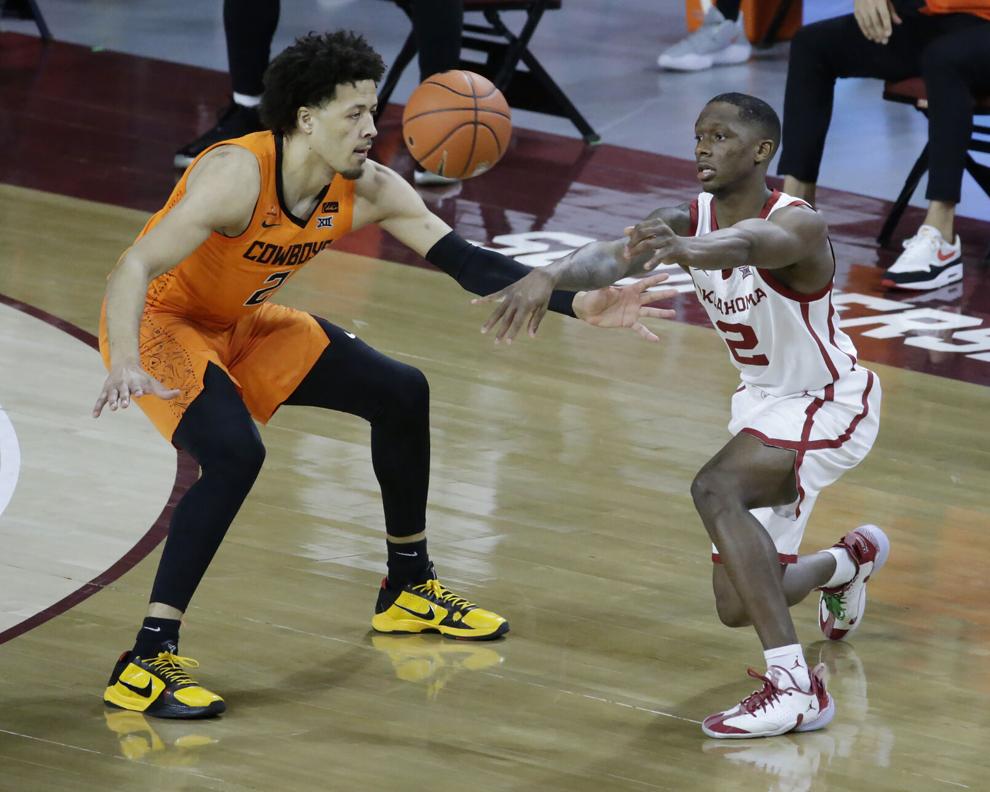 Texas Tech Oklahoma St Basketball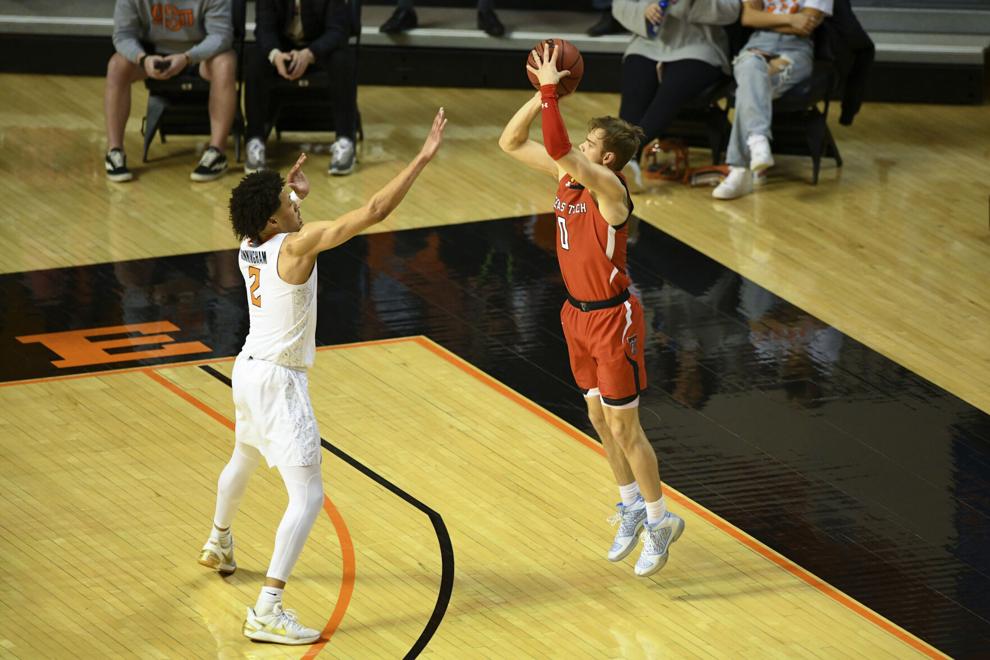 Texas Tech Oklahoma St Basketball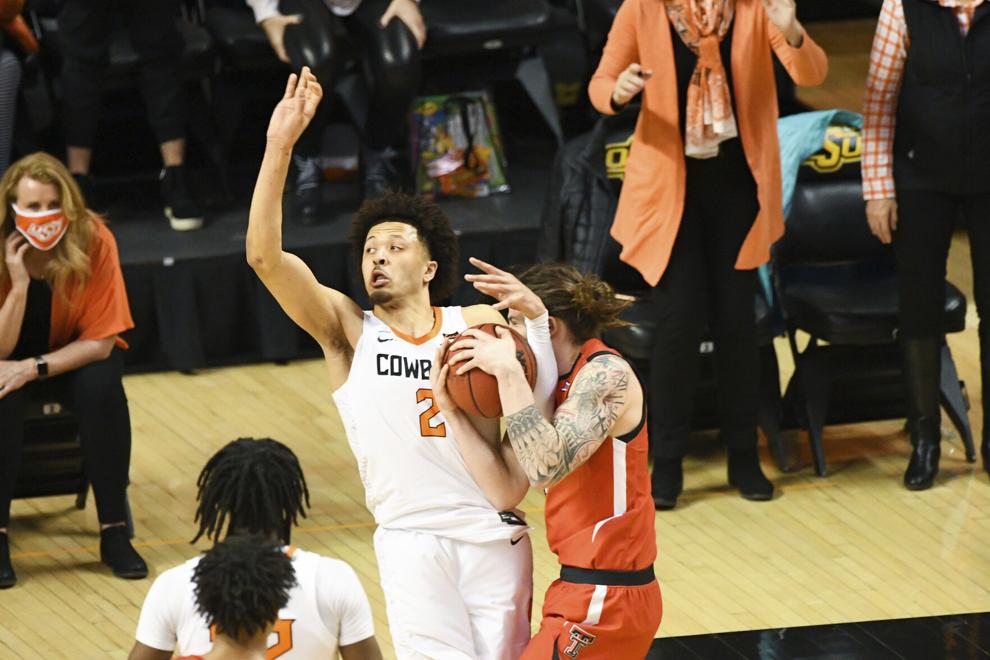 Texas Tech Oklahoma St Basketball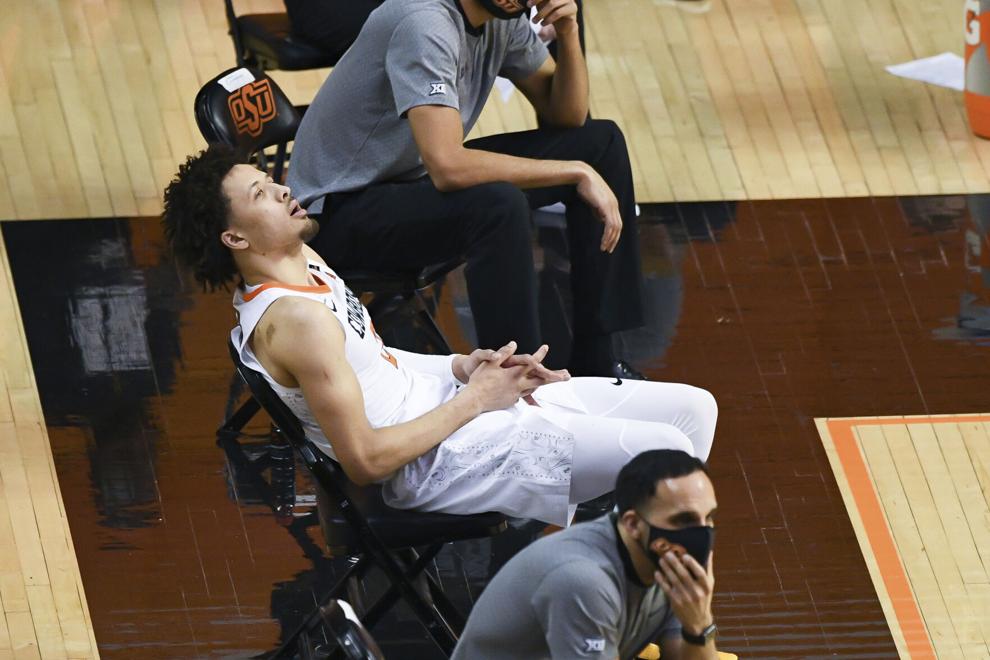 Texas Tech Oklahoma St Basketball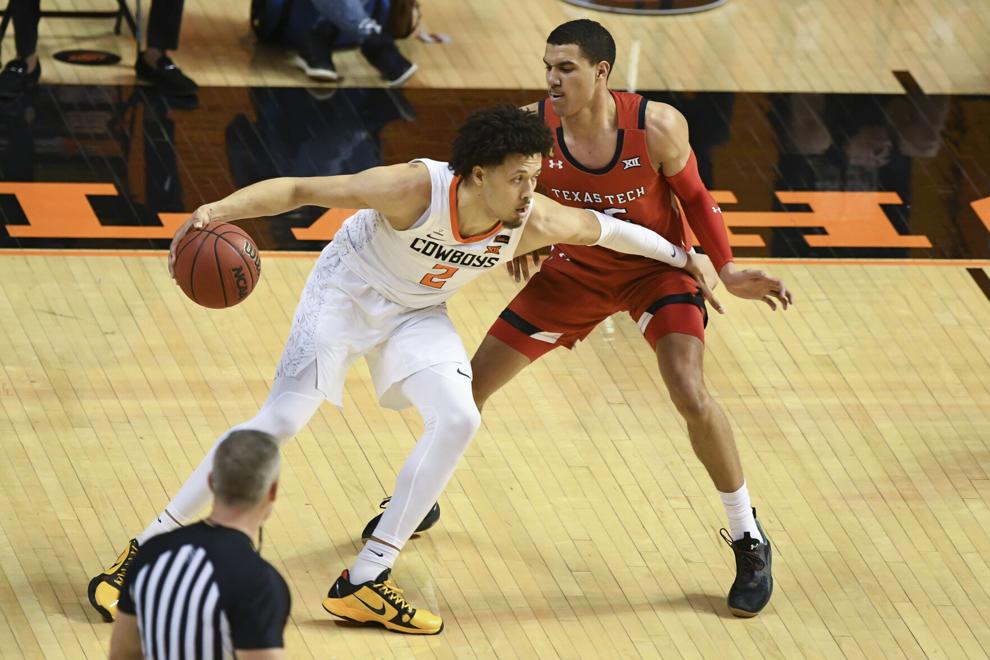 Texas Tech Oklahoma St Basketball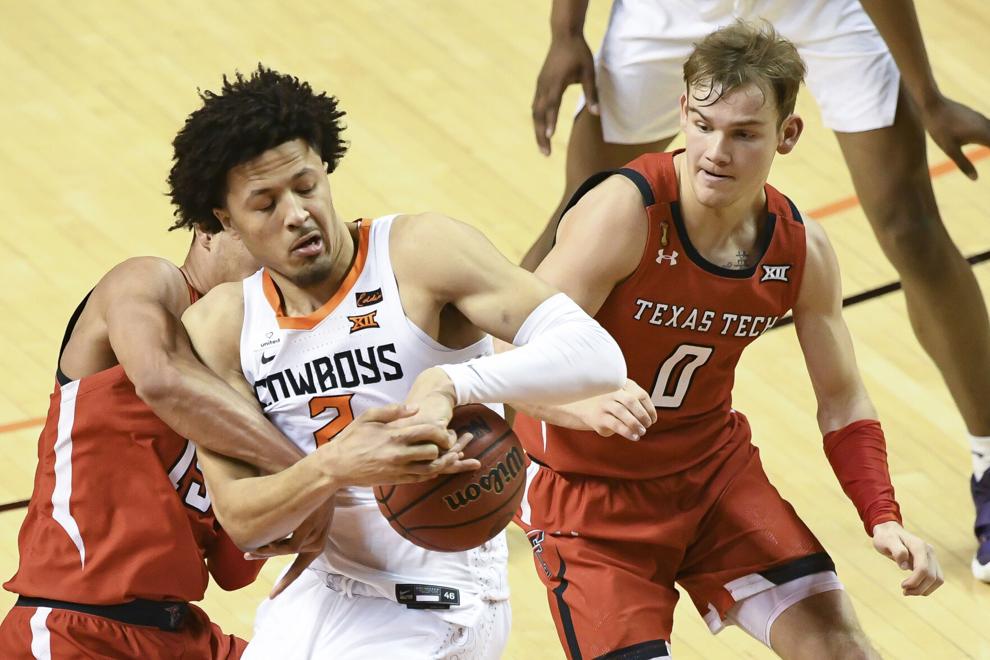 Texas Tech Oklahoma St Basketball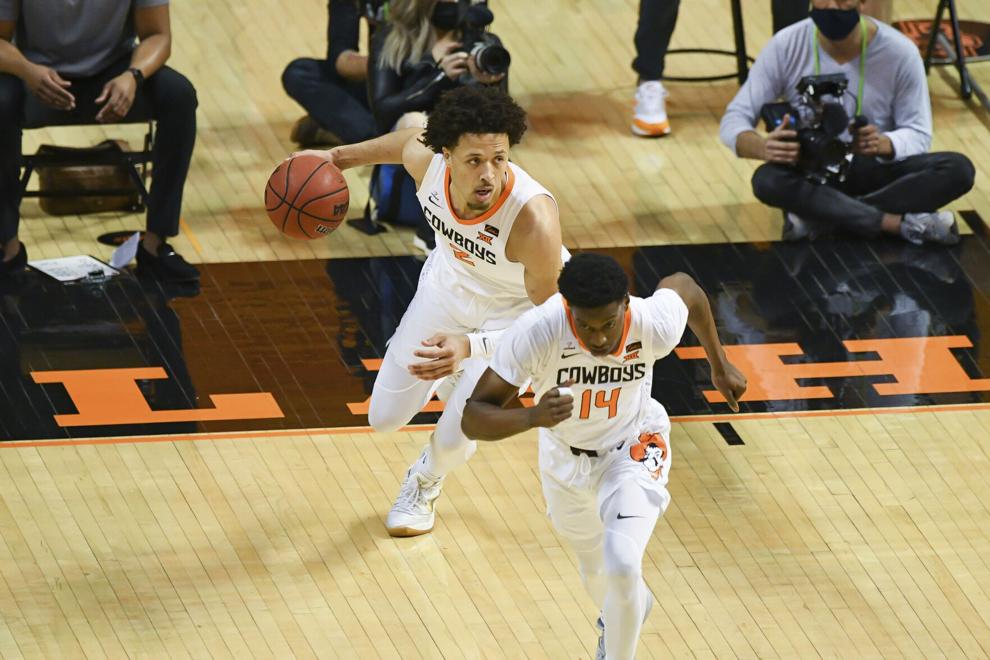 Iowa St Oklahoma St Basketball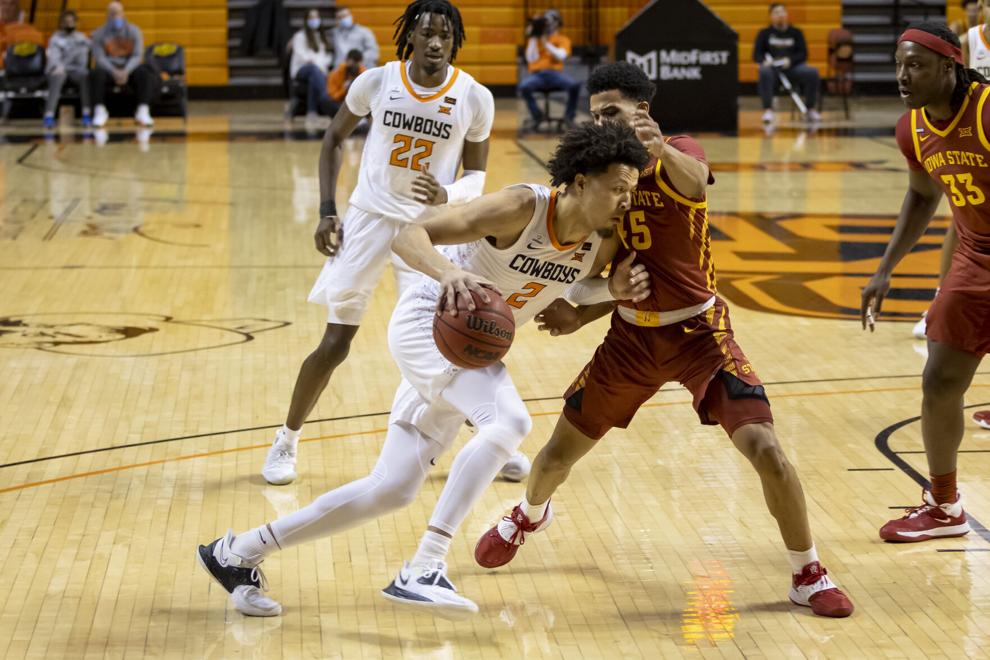 Iowa St Oklahoma St Basketball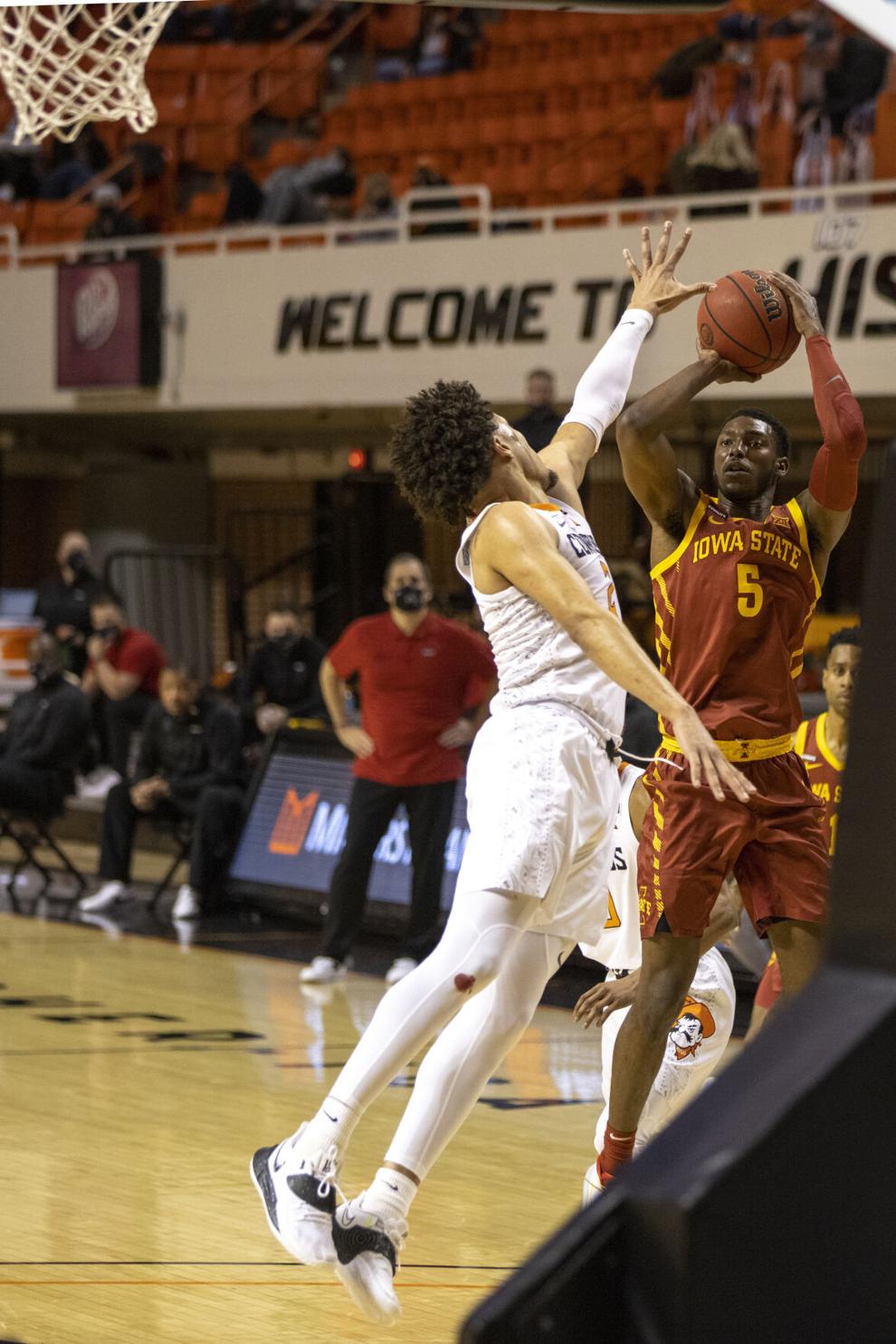 Iowa St Oklahoma St Basketball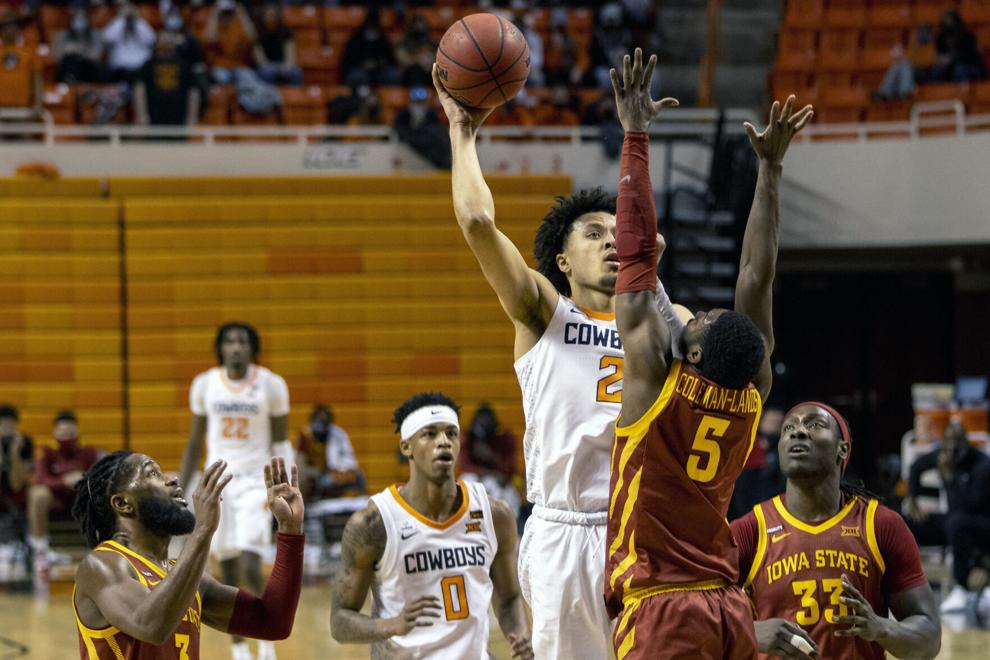 Iowa St Oklahoma St Basketball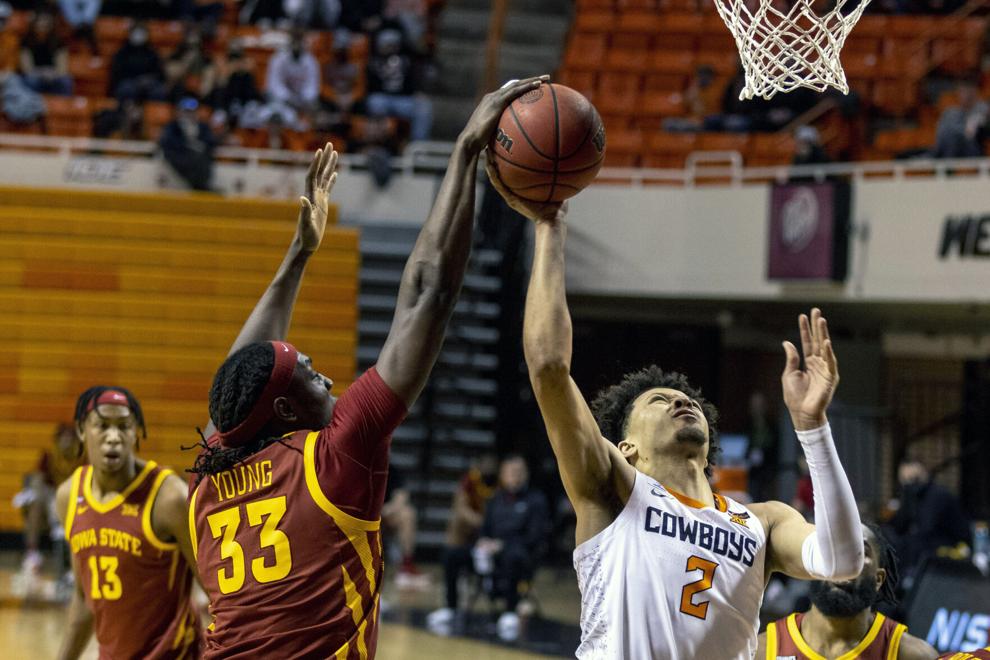 Kansas St Oklahoma St Basketball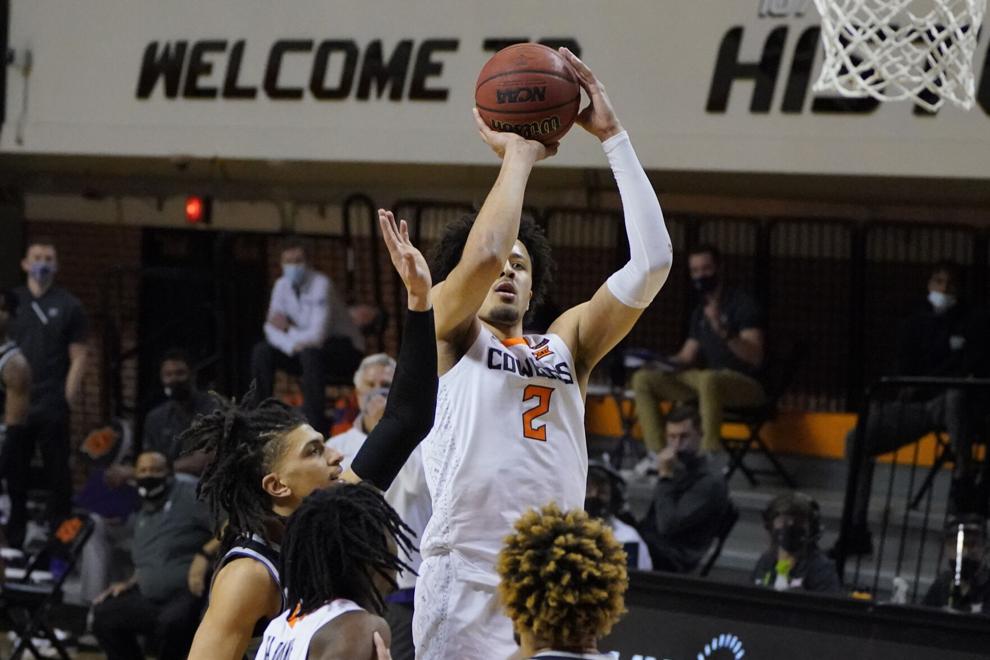 Oklahoma State vs. Kansas State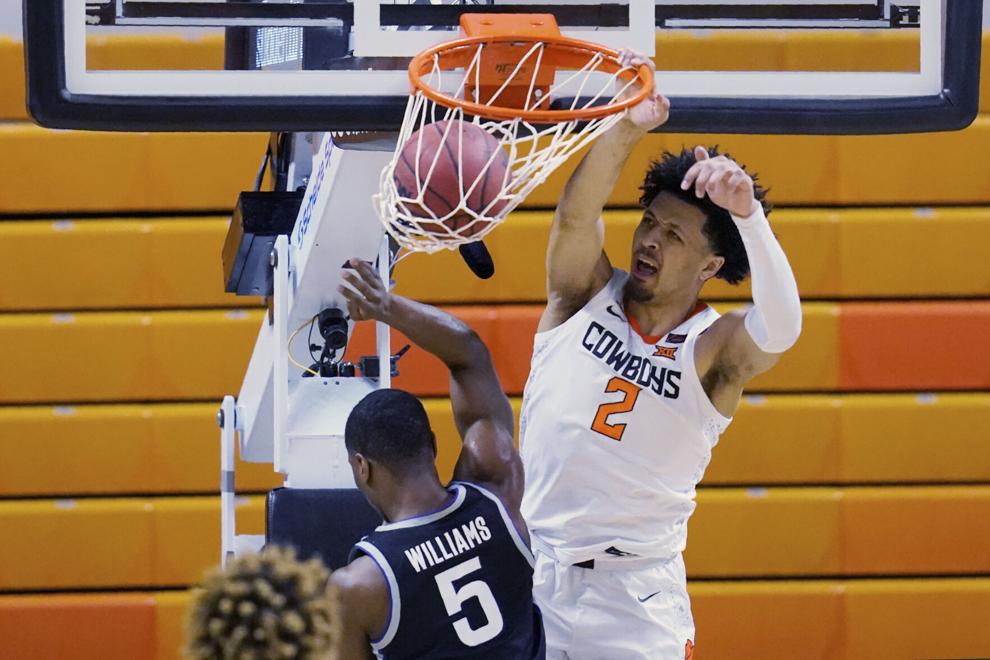 Texas Oklahoma St Basketball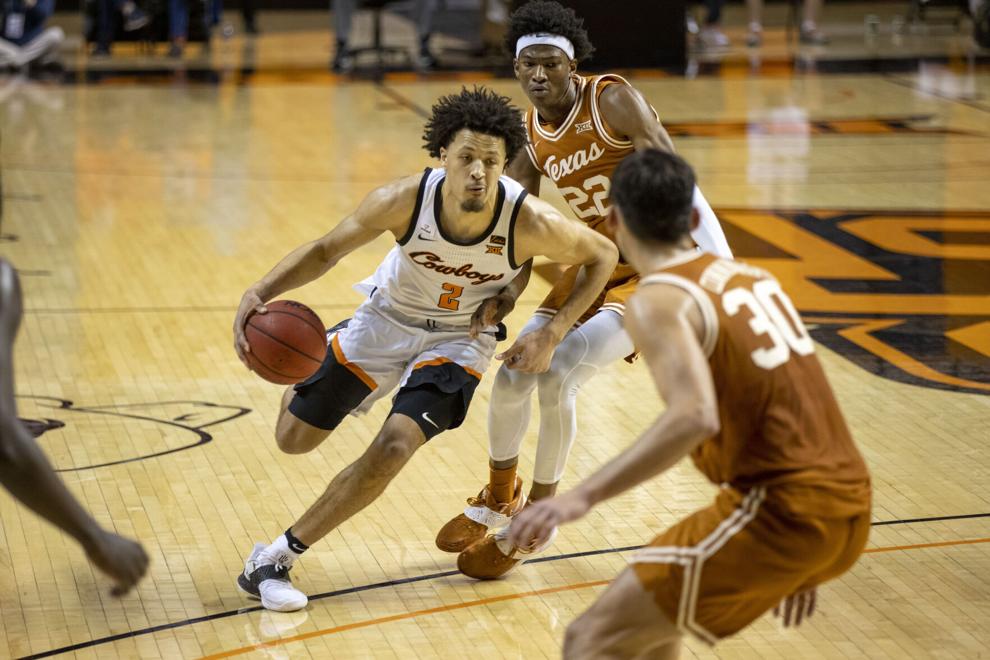 Oklahoma State vs. Arkansas Razorbacks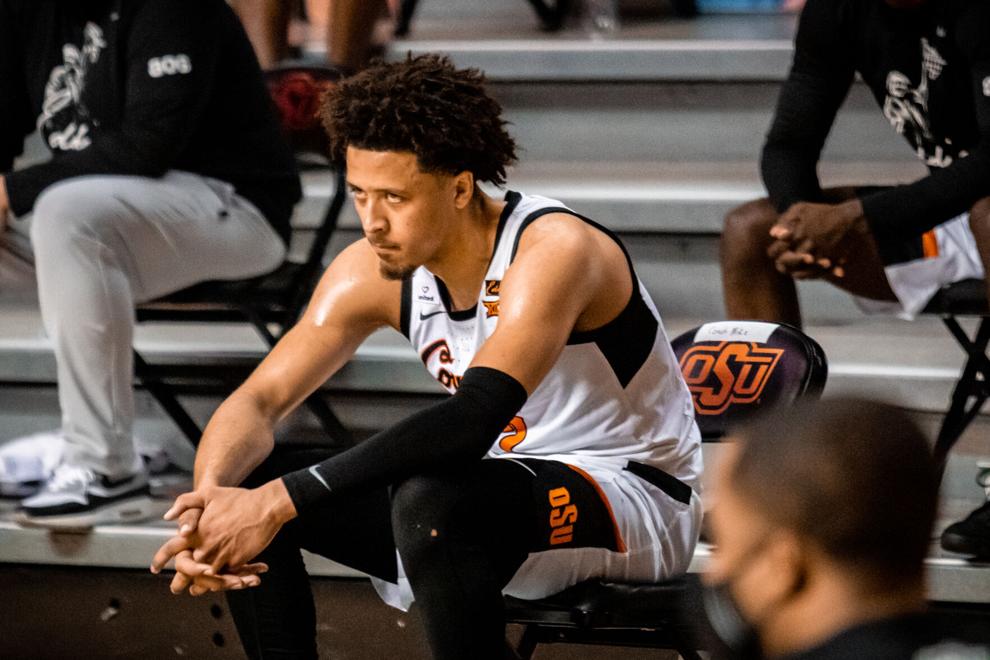 Oklahoma State vs. Arkansas Razorbacks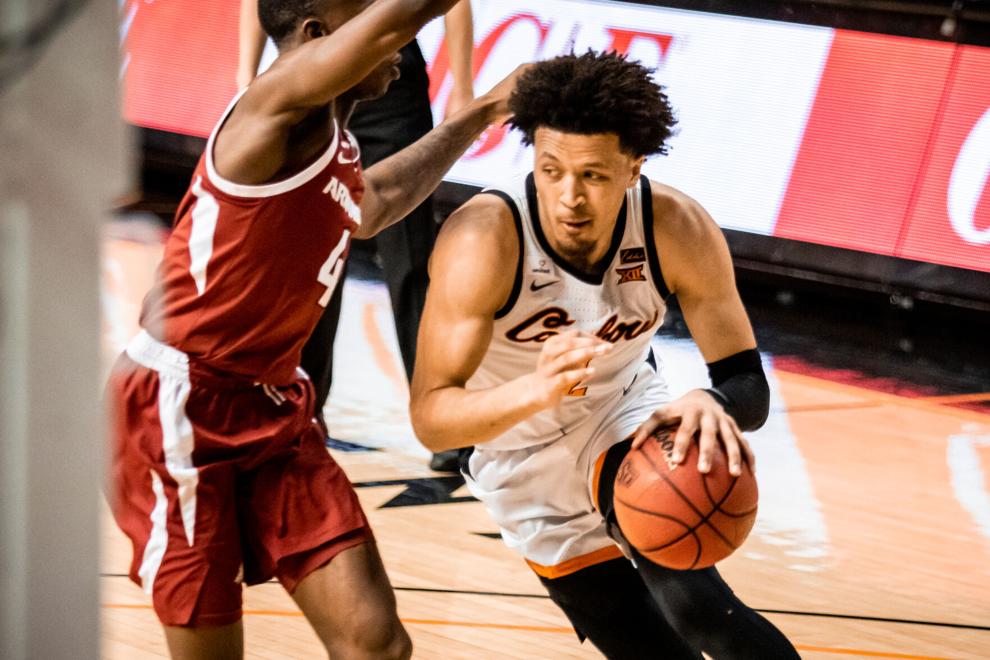 Oklahoma State vs. Arkansas Razorbacks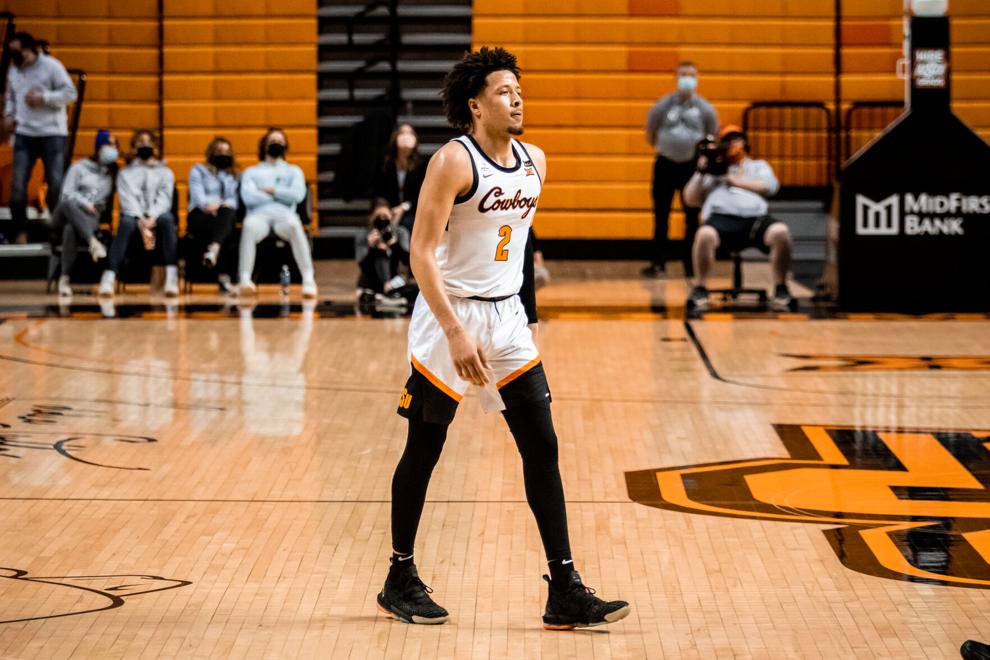 Oklahoma State vs. Arkansas Razorbacks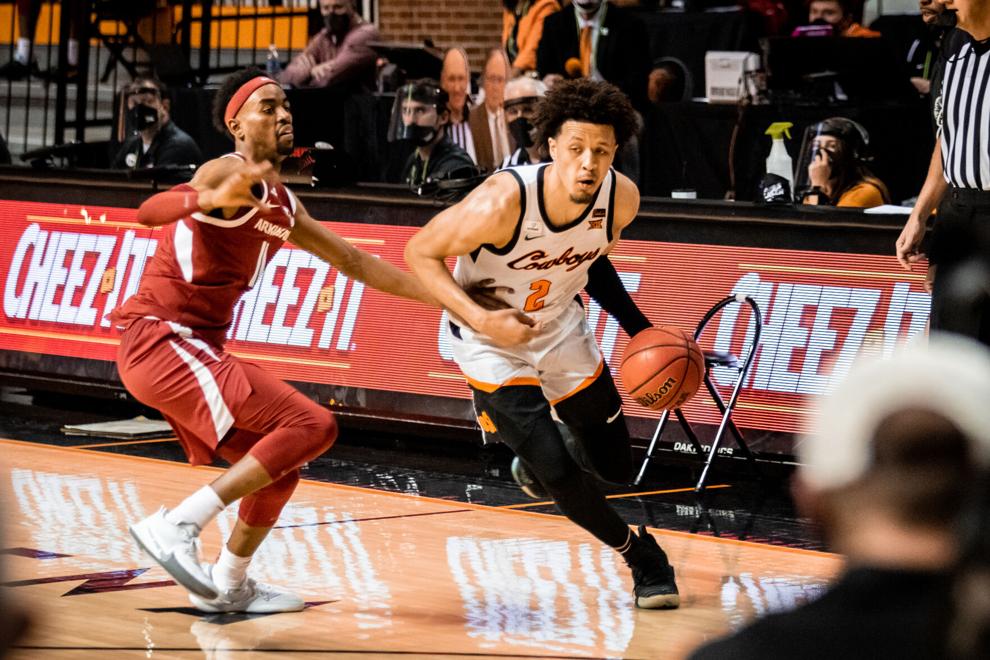 Oklahoma State vs. Arkansas Razorbacks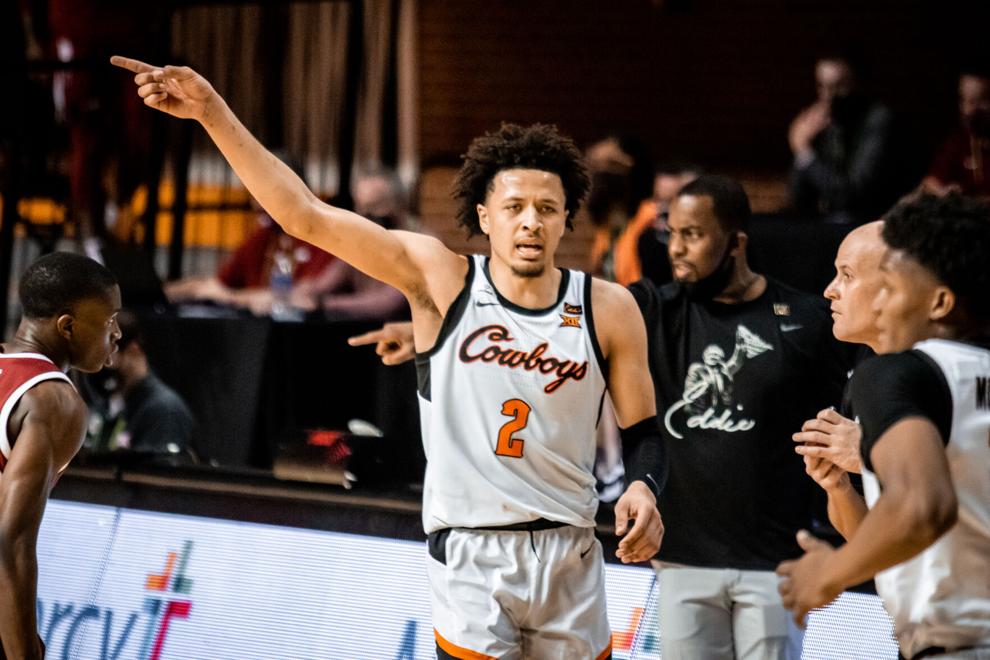 Oklahoma State vs. Arkansas Razorbacks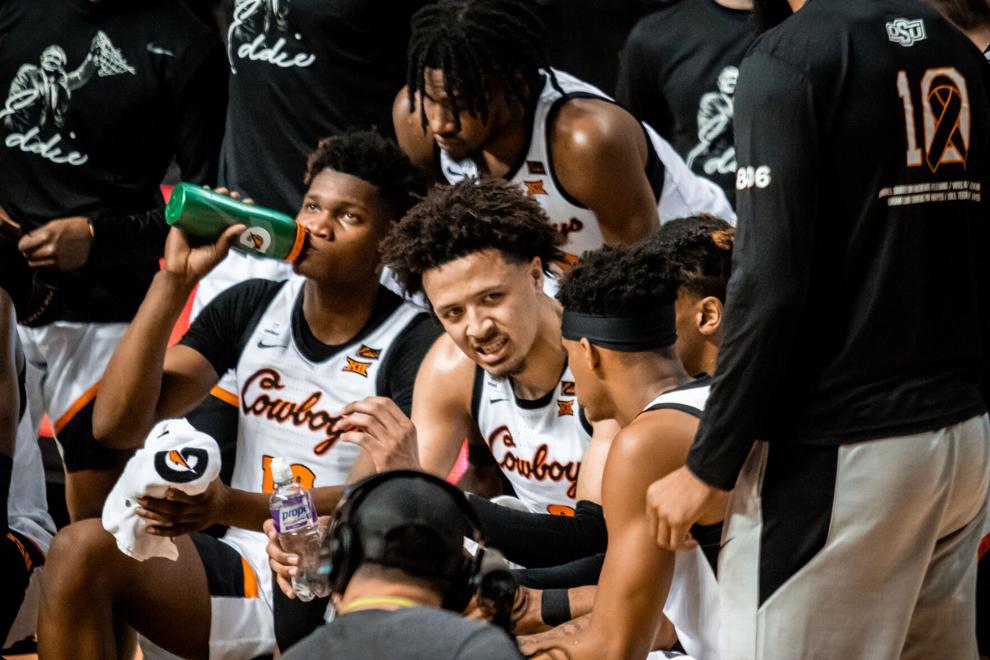 Oklahoma State vs. Arkansas Razorbacks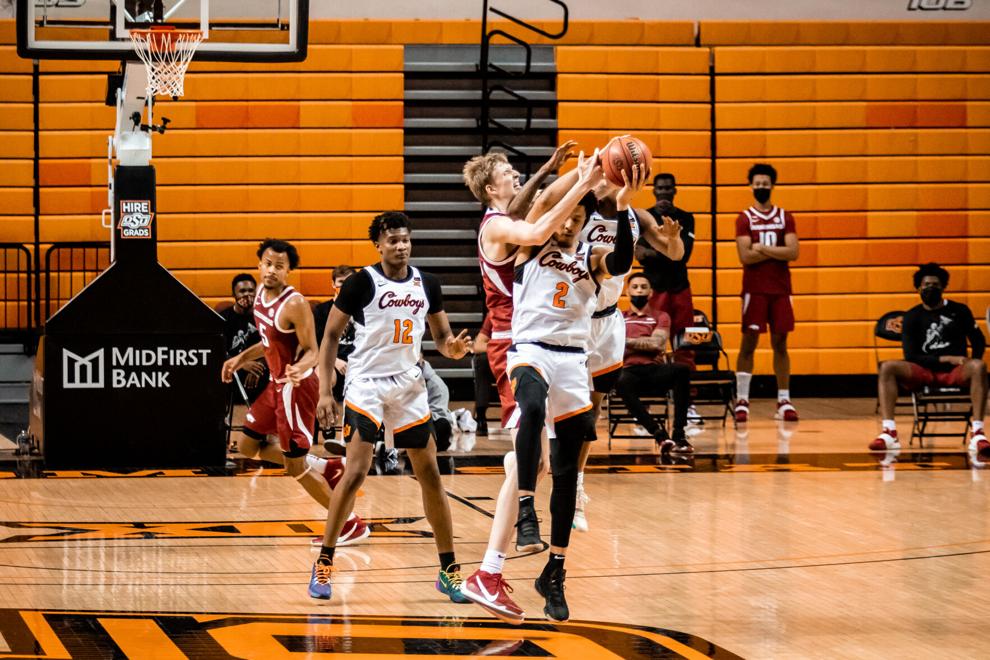 Oklahoma State vs. Arkansas Razorbacks
Oklahoma State vs. Arkansas Razorbacks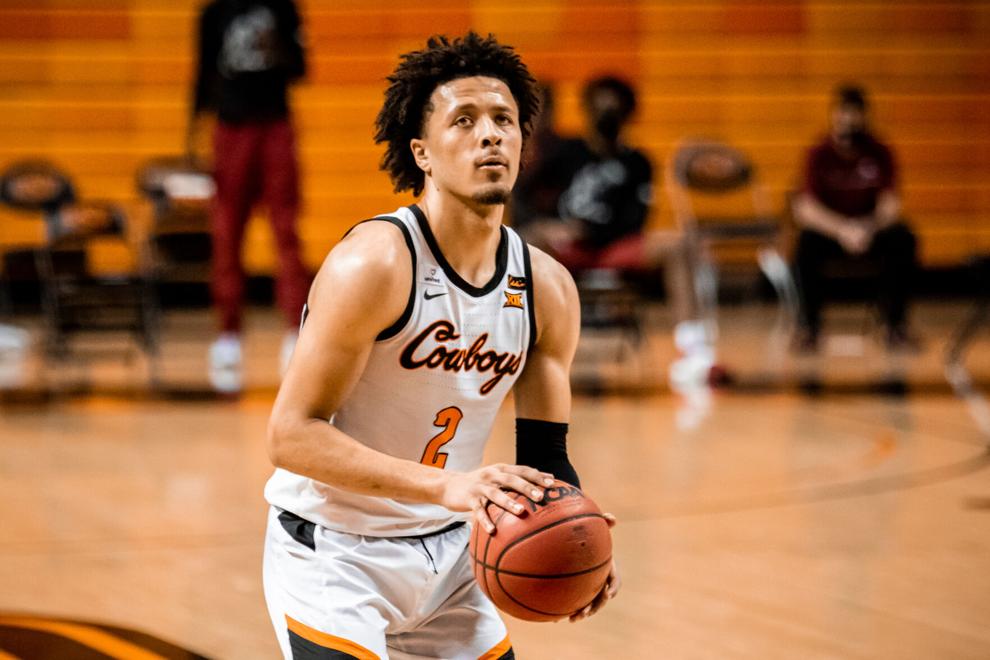 Baylor Oklahoma St Basketball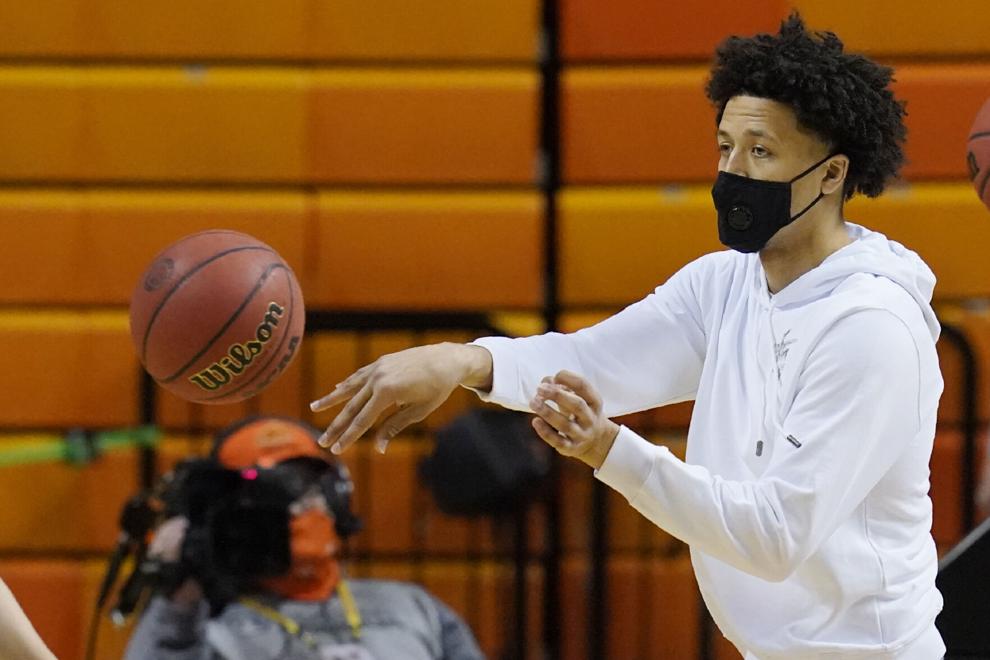 Baylor Oklahoma St Basketball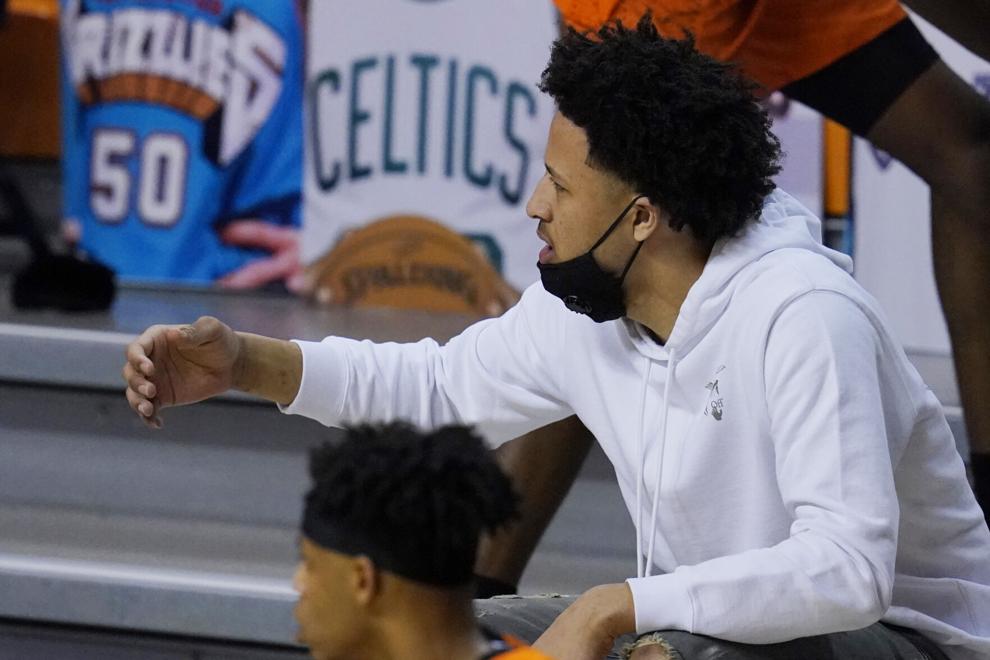 Kansas Oklahoma St Basketball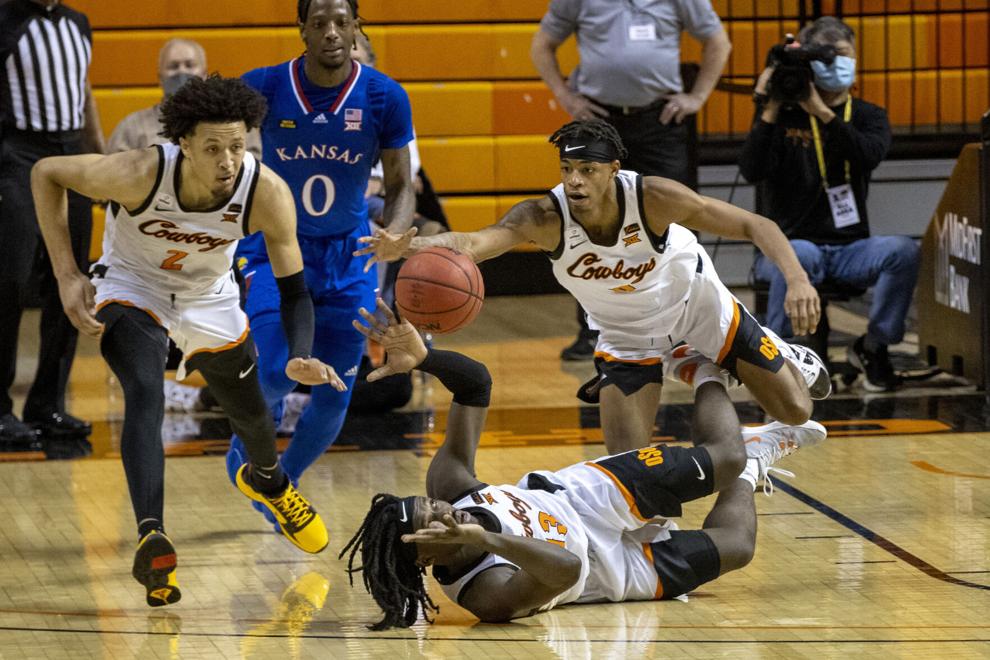 Oklahoma State vs. Kansas
Kansas Oklahoma St Basketball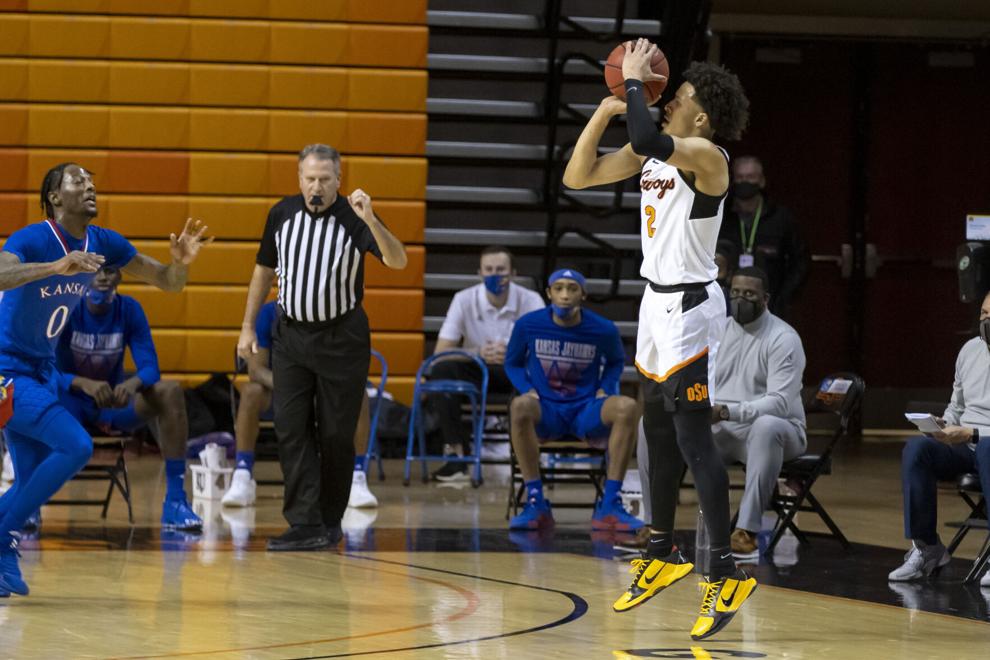 Kansas Oklahoma St Basketball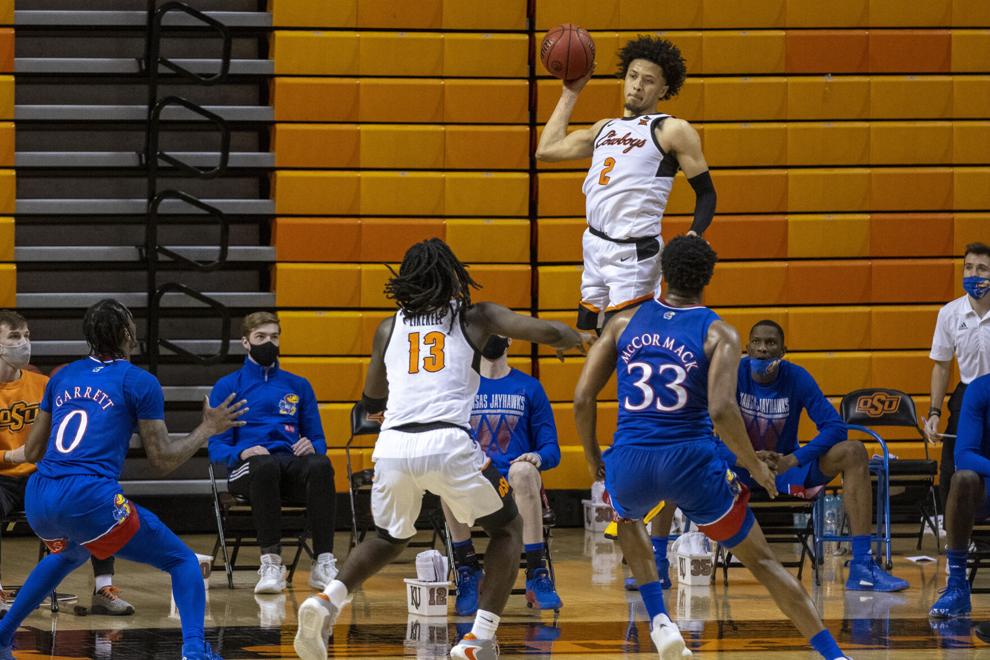 Kansas Oklahoma St Basketball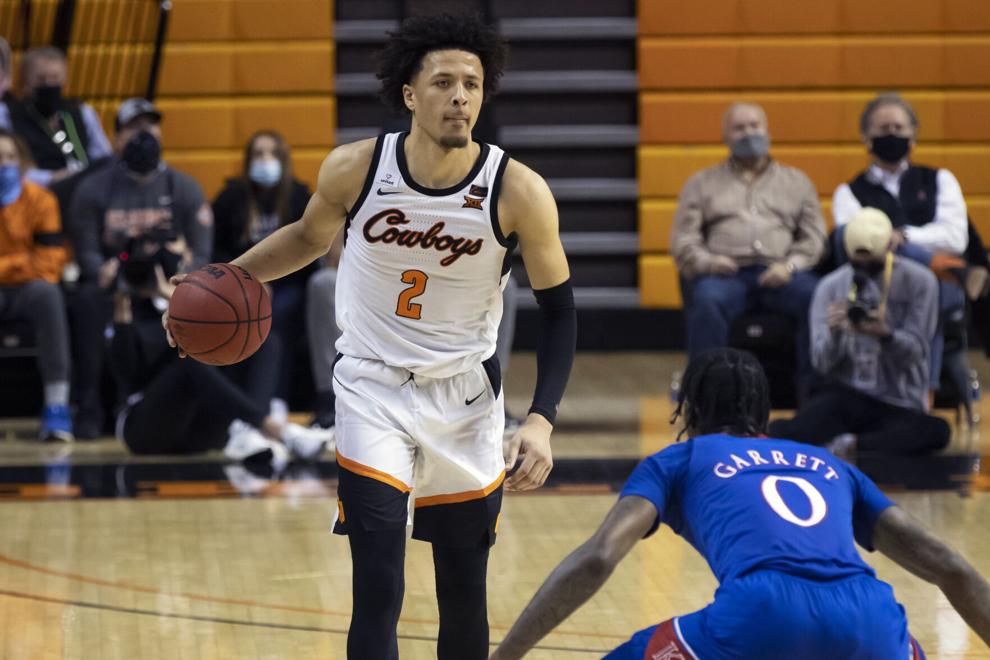 Kansas Oklahoma St Basketball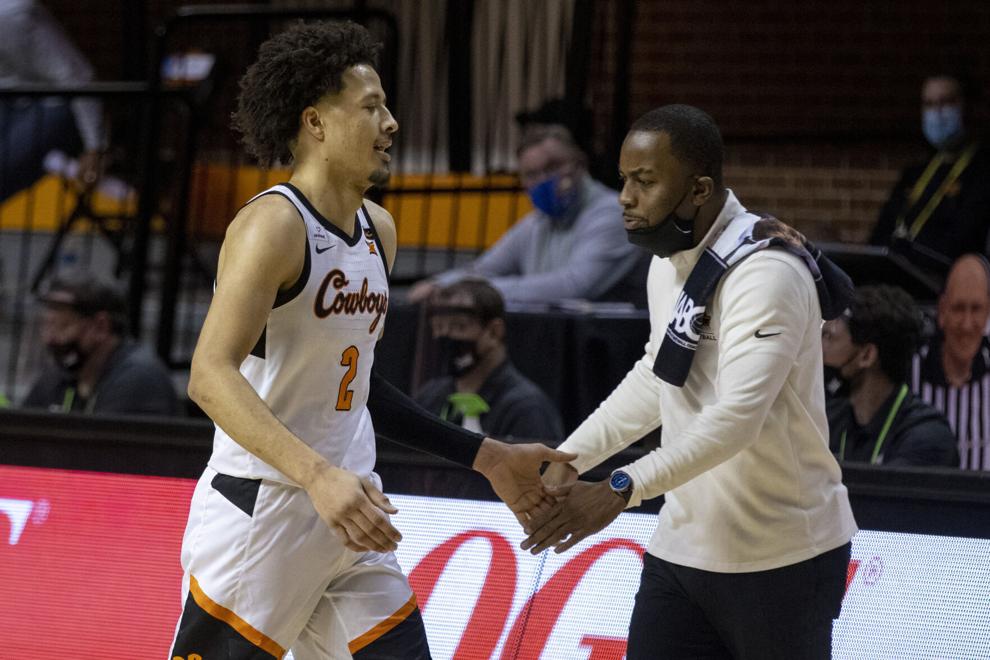 Kansas Oklahoma St Basketball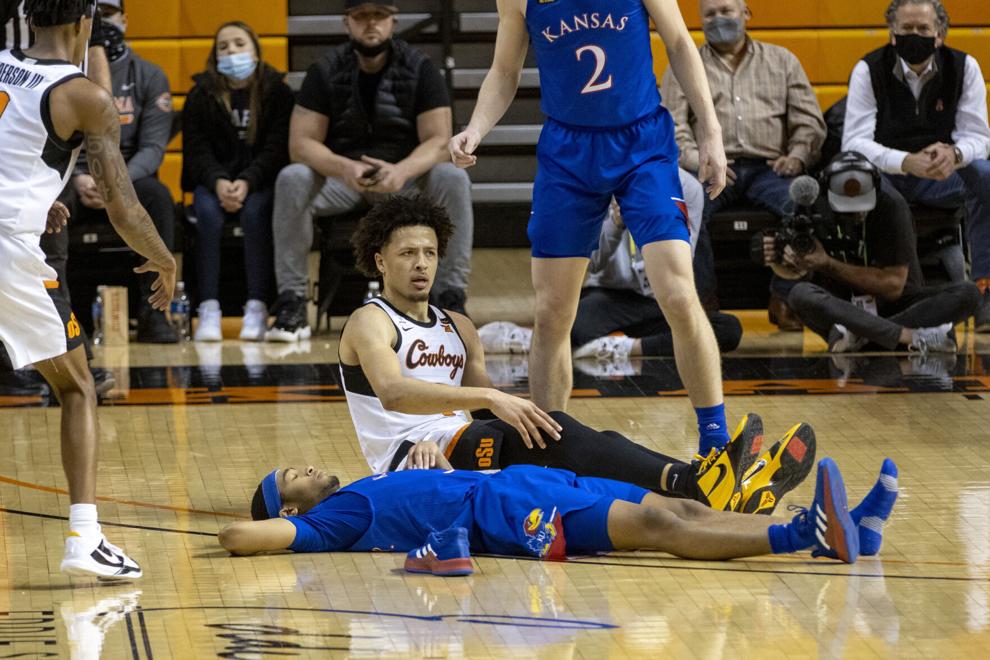 Kansas Oklahoma St Basketball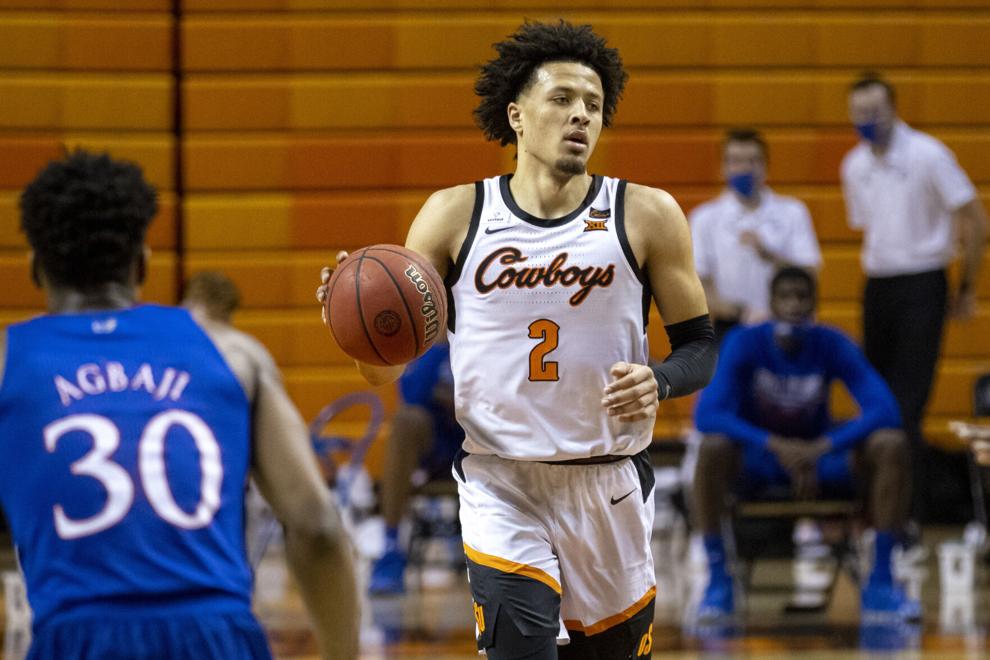 Kansas Oklahoma St Basketball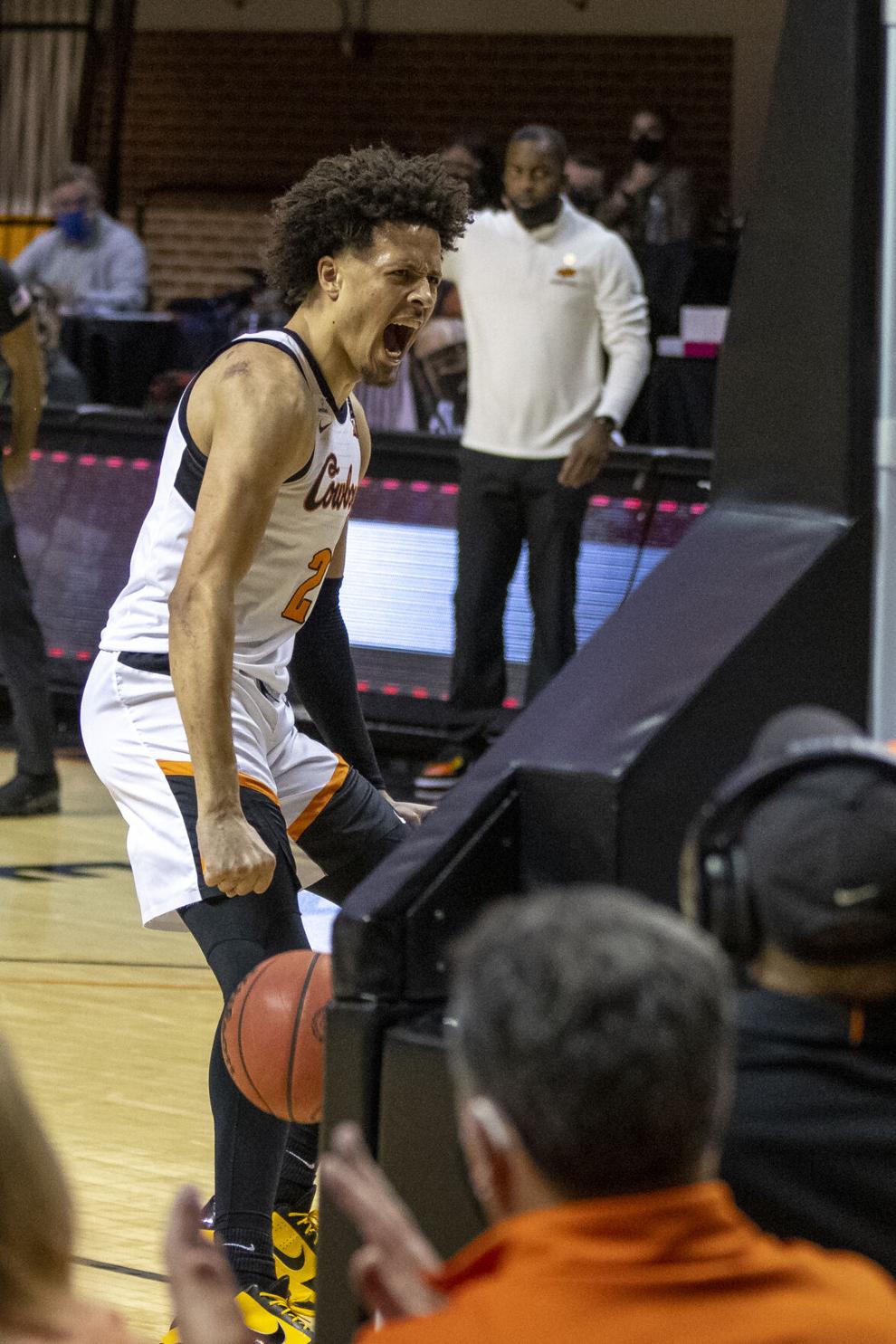 Kansas Oklahoma St Basketball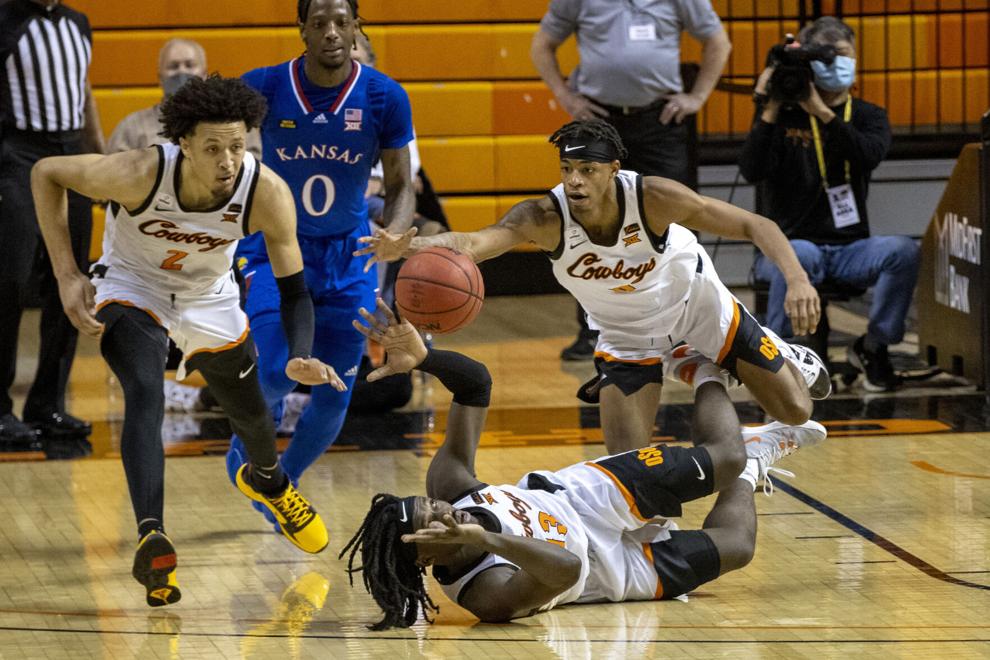 West Virginia Oklahoma St Basketball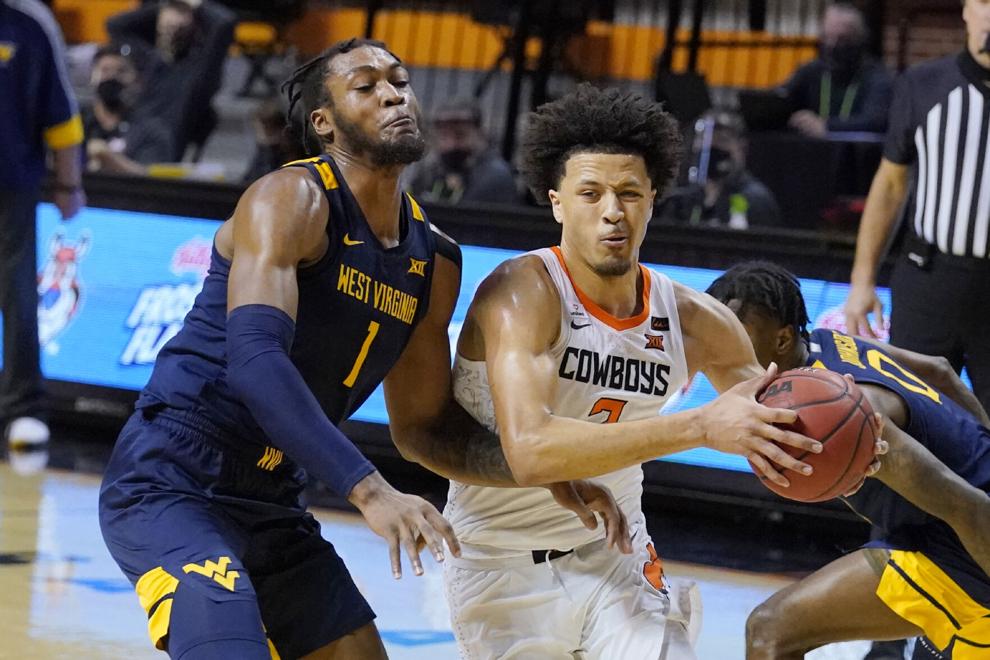 West Virginia Oklahoma St Basketball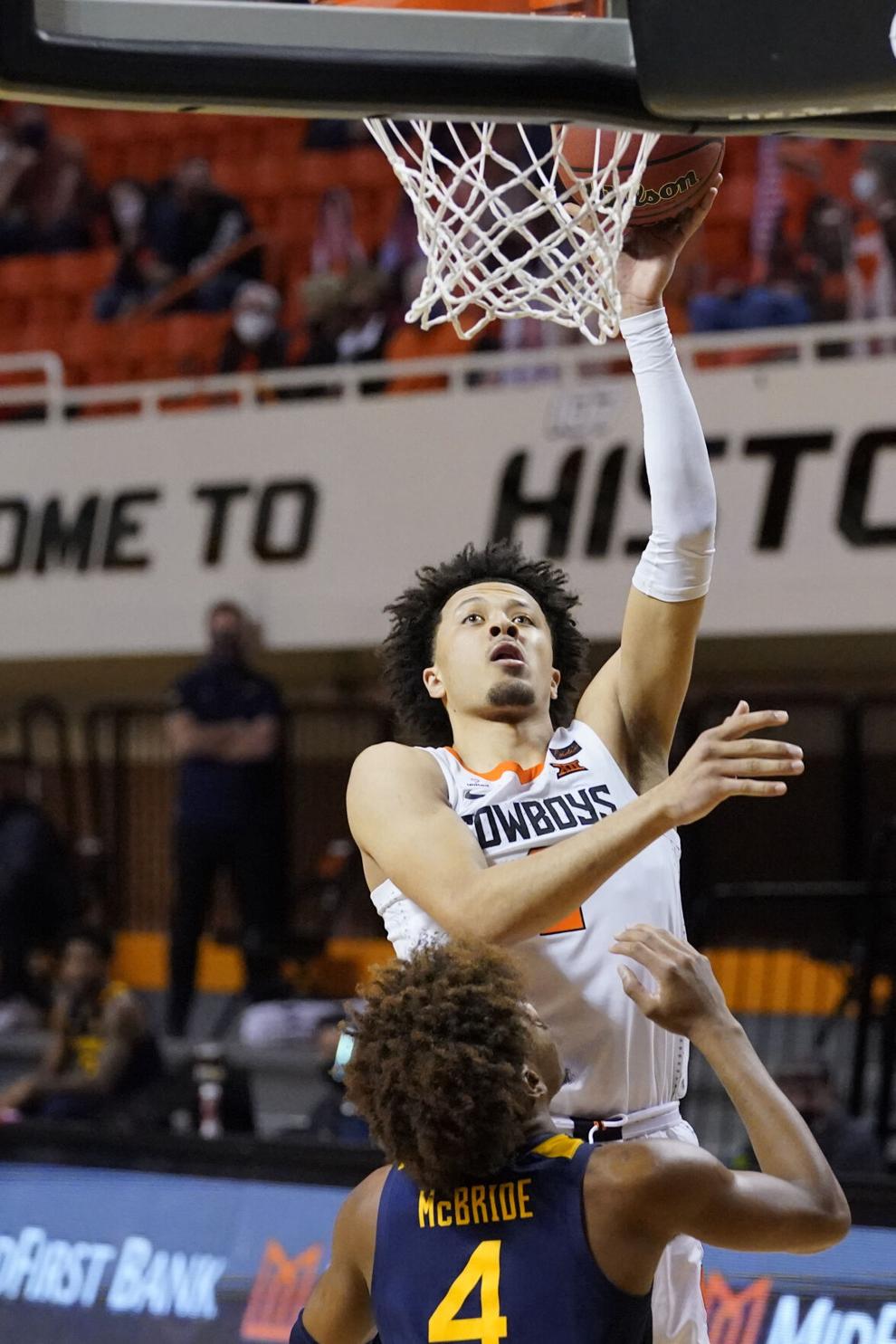 West Virginia Oklahoma St Basketball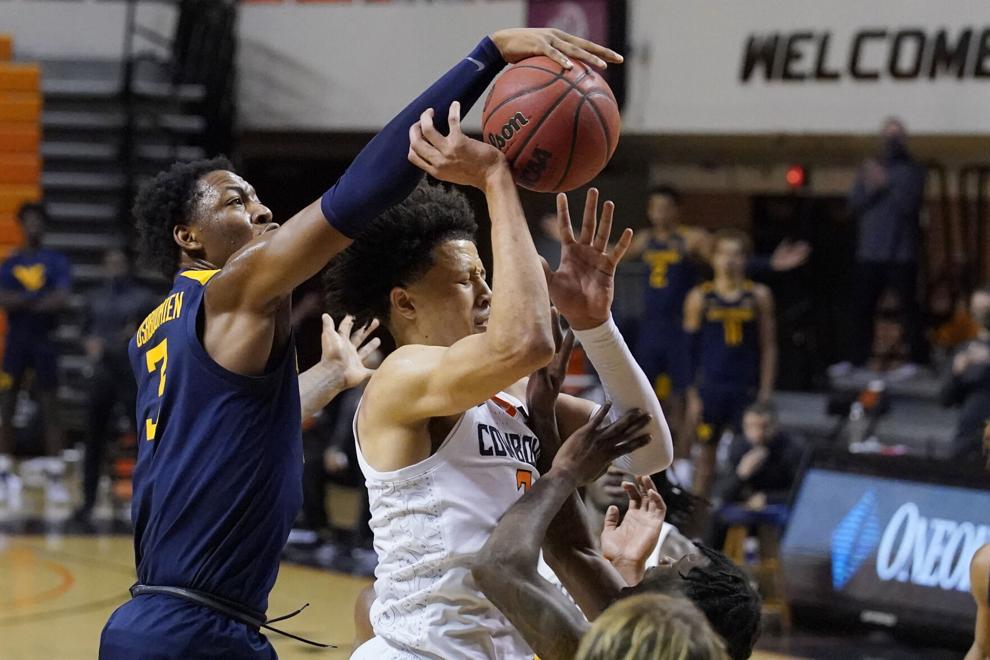 West Virginia Oklahoma St Basketball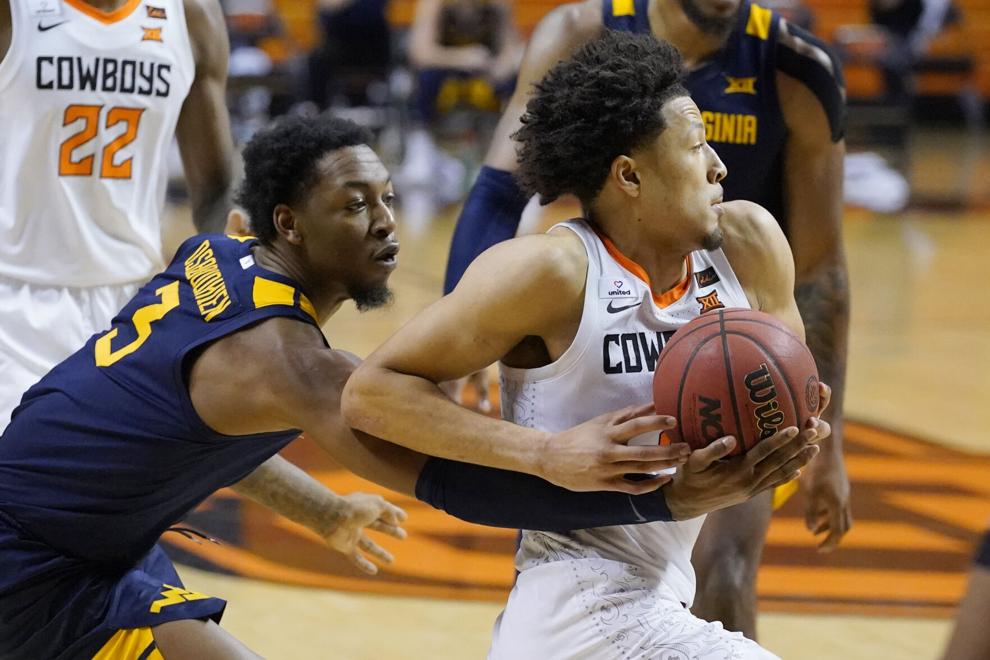 Oklahoma St Texas Tech Basketball
Oklahoma St Texas Tech Basketball
TCU Oklahoma St Basketball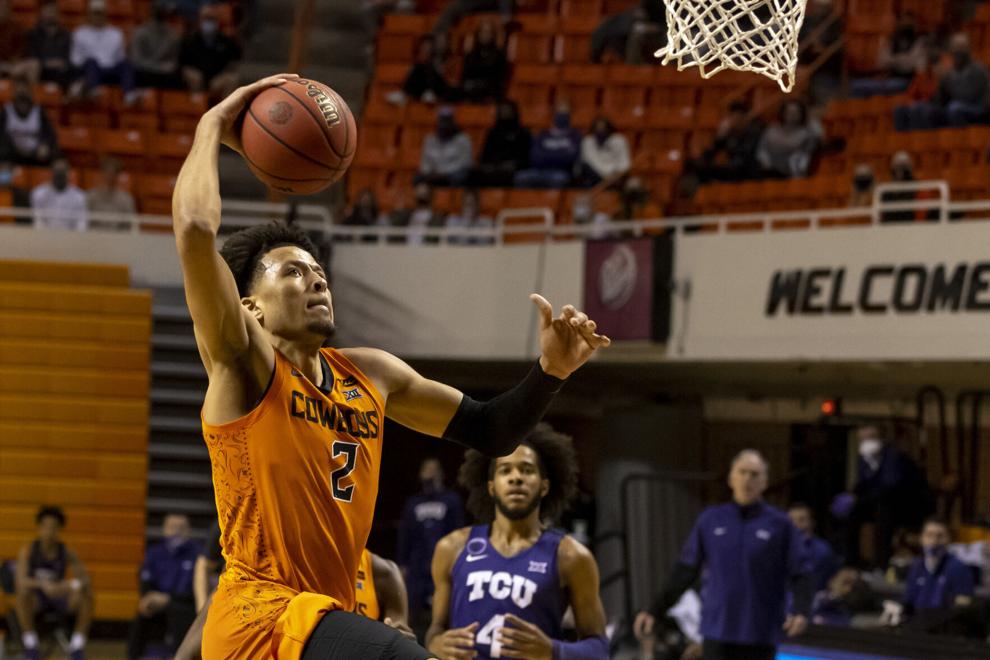 TCU Oklahoma St Basketball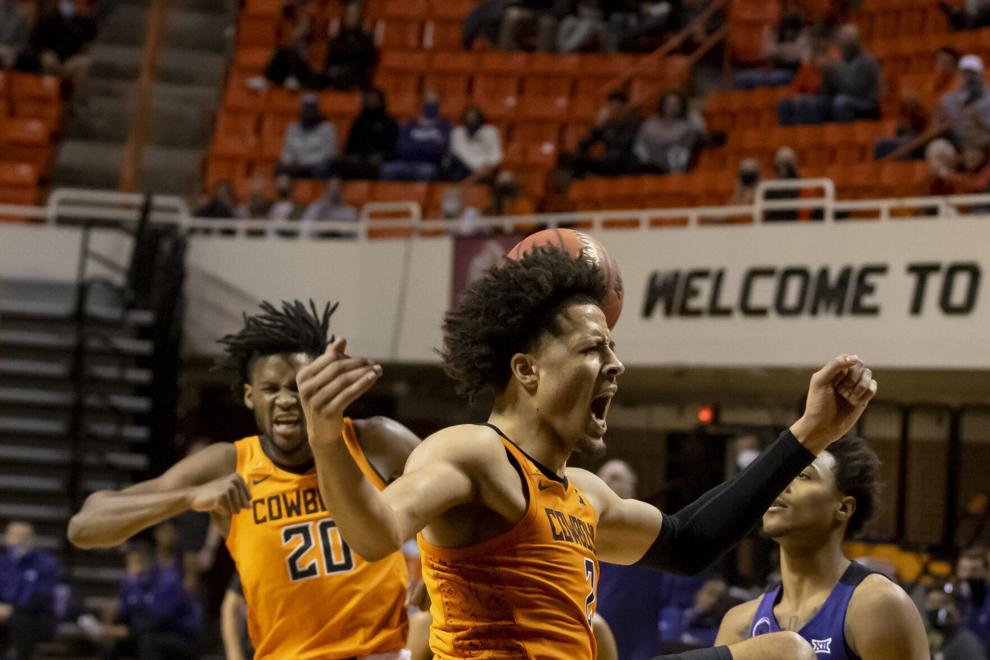 Oral Roberts Oklahoma St Basketball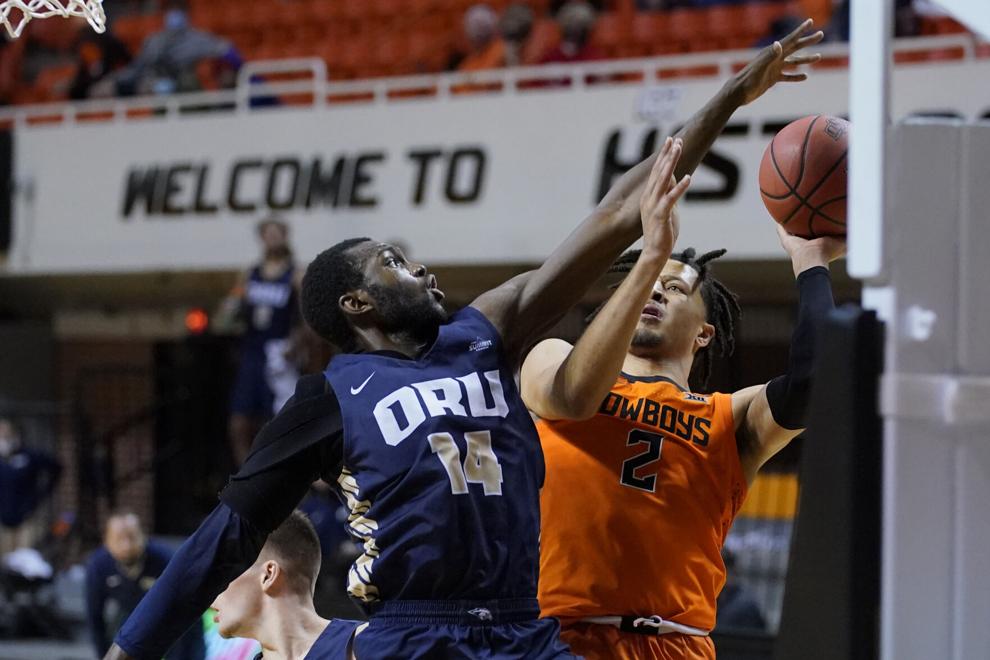 Oral Roberts Oklahoma St Basketball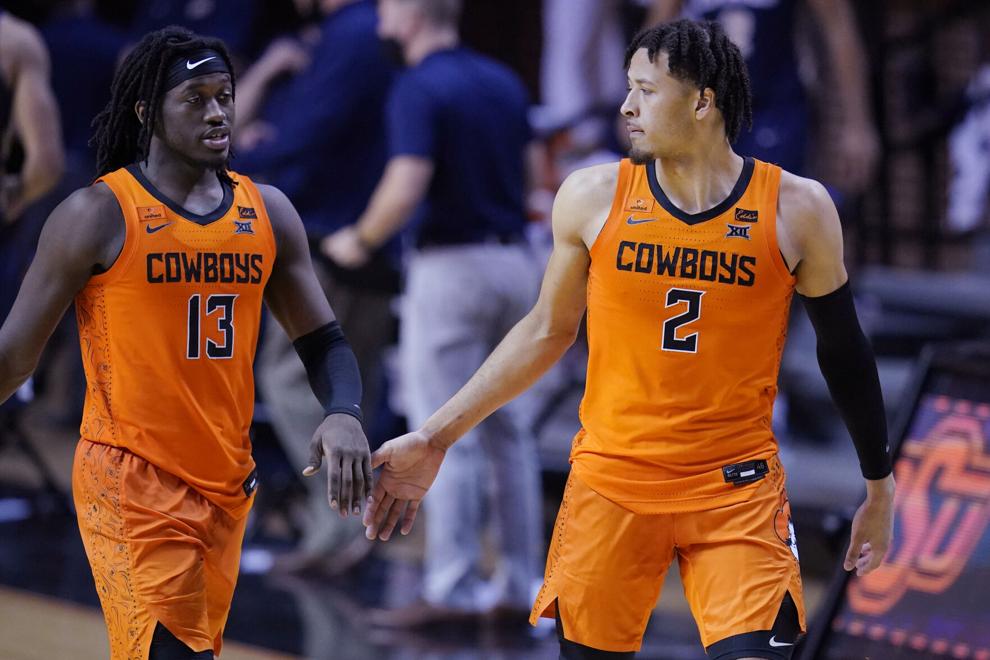 Oakland Oklahoma St Basketball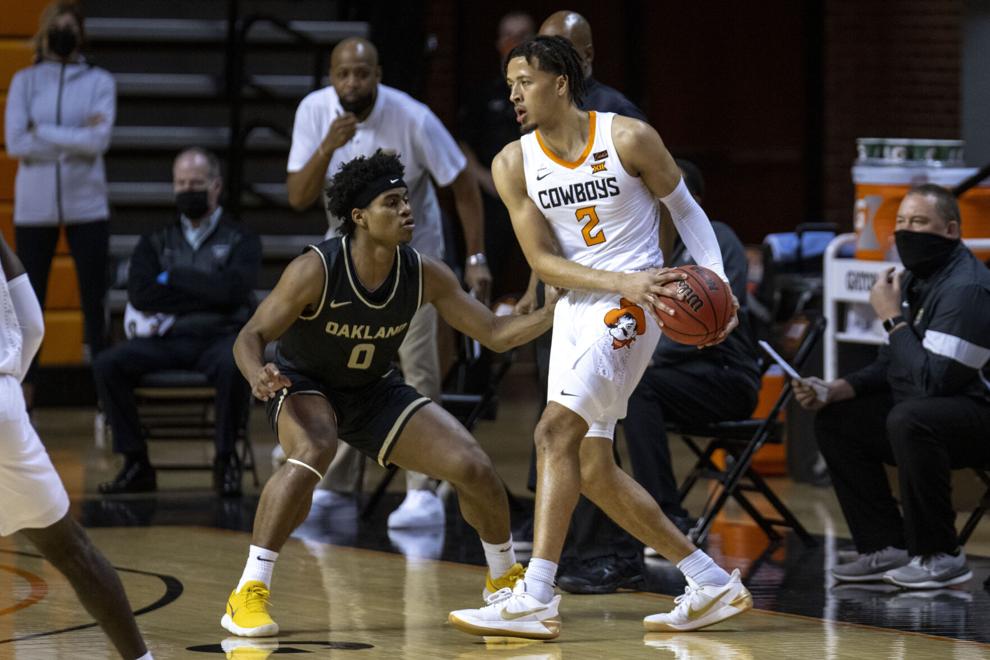 Oakland Oklahoma St Basketball
Oakland Oklahoma St Basketball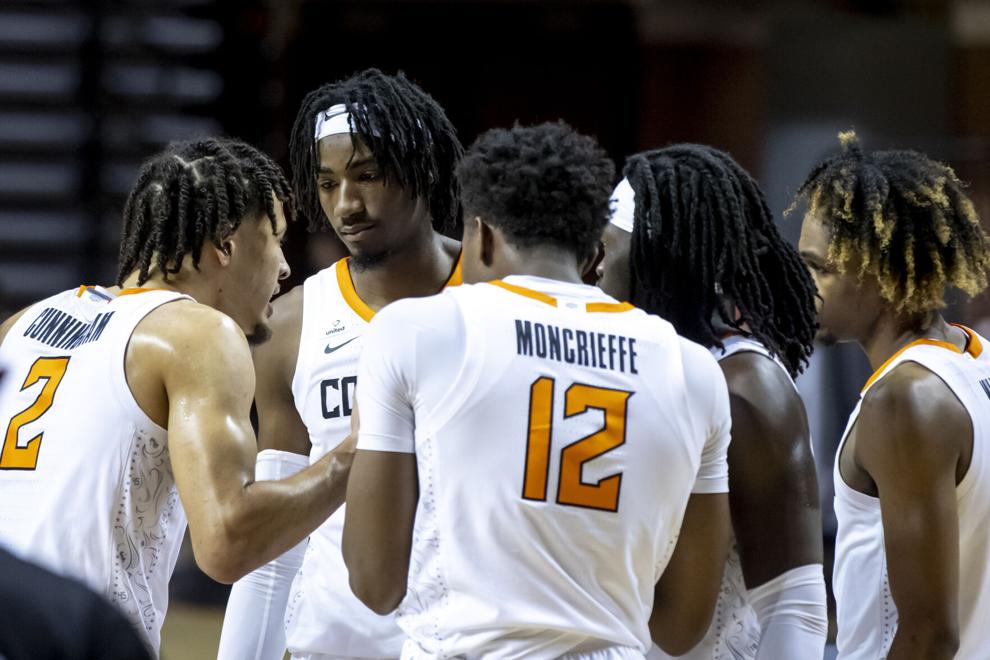 Oakland Oklahoma St Basketball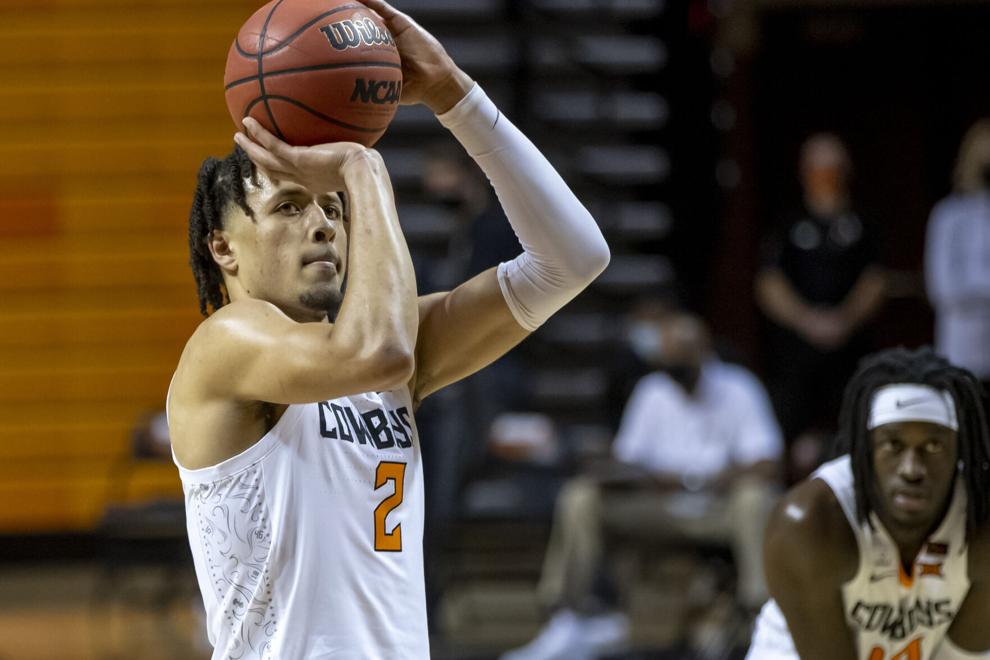 Oakland Oklahoma St Basketball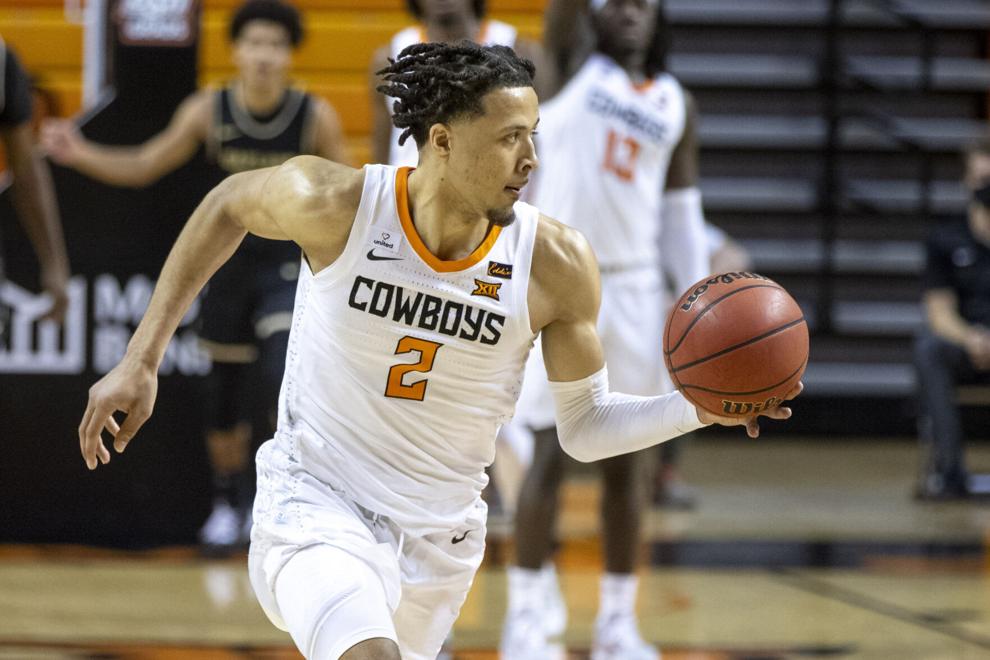 12 months for just $29.99

Cade Cunningham announces decision to declare for NBA Draft
HIDE VERTICAL GALLERY ASSET TITLES