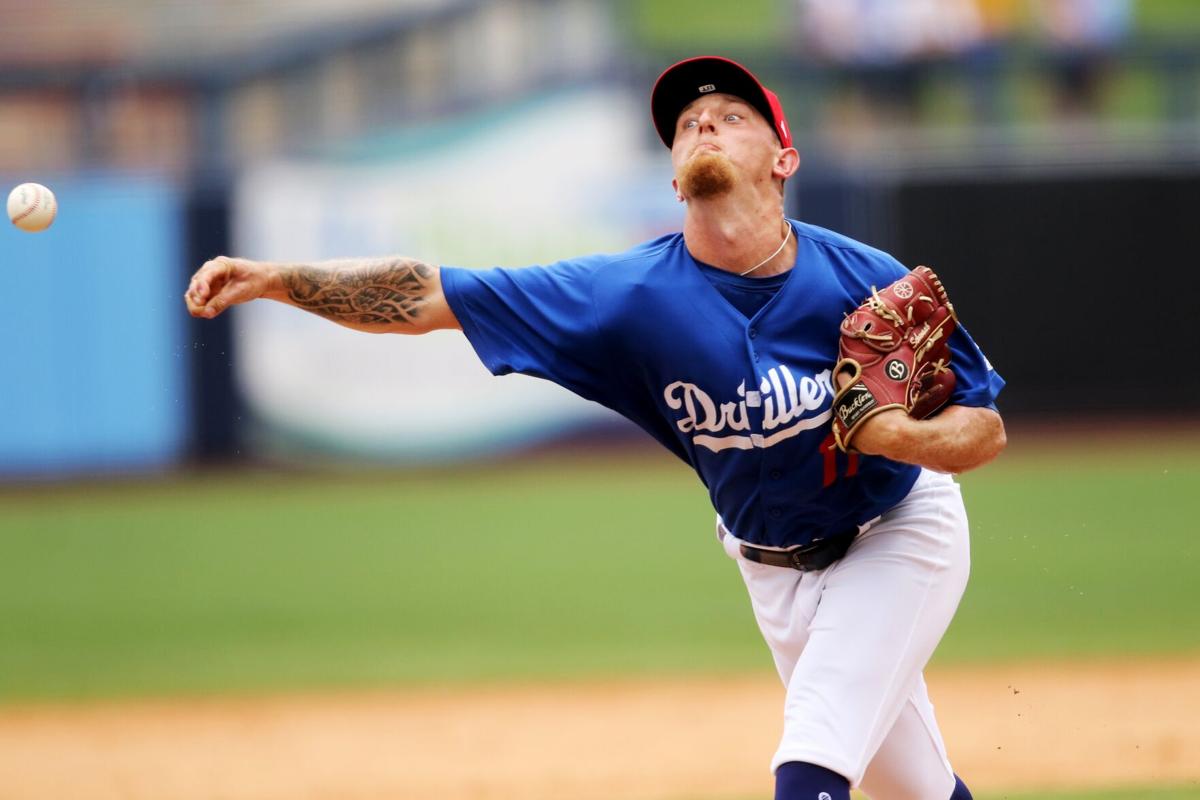 Up next: 7:05 p.m., Tulsa vs. Wichita Wind Surge at ONEOK Field
Probable pitchers: Wichita, RHP Jordan Balazovic (0-0, 0.00 ERA); Tulsa, RHP Michael Grove (0-2, 8.53 ERA)
Season series: Drillers lead 5-3
Promotions: T-Town Clowns T-Shirts — The original baseball stars of the historic Greenwood District are honored with the T-shirt giveaway to the first 1,000 fans who enter through the Oil Derrick, First Base or Greenwood/Osage Casino gates. The T-Town Clowns were a Tulsa Negro league team that played for many years. The T-shirts are designed like the T-Town Clowns jerseys the Drillers will wear during the weekend, compliments of KMOD and My41. Thirsty Thursday — Coors Light and Miller Lite will be on sale for $2 per serving in the left and right field concourses. Soft drinks will be available for only $2 per serving at the main concessions stands.
On deck: 7:05 p.m. Friday vs. Wichita (Fireworks, presented by the Tulsa World, Fox23 and K95.5)
Wednesday's batting orders: Wichita — 1, Jose Miranda, 2B (AB-R-H-BI, 3-0-2-0); 2, BJ Boyd, LF (4-0-0-0); 3, Jermaine Palacios, SS (4-0-1-0); 4, Ernie De La Trinidad, RF (4-0-0-0); 5, Roy Morales, C (3-0-1-0); 6, Caleb Hamilton, 1B (3-0-2-0); 7, Andrew Bechtold, 3B (3-0-0-0); 8, Andrew Whitefield, CF (3-0-0-0); 9, Yeltsin Encarnacion, DH (4-0-1-0).
Tulsa — 1, Jeren Kendall, CF (4-0-1-0); 2, Donovan Casey, RF (3-0-1-0); 3, Michael Busch (3-0-0-0); 4, Carlos Rincon, DH (4-0-1-0); 5, Kody Hoese, 3B (2-1-0-0); 6, Devin Mann, 1B (3-0-0-0); 7, Jacob Amaya, SS (4-0-0-0); 8, Stevie Berman, C (3-0-0-0), Ryan Noda, PH (0-0-0-0); 9, Romer Cuadrado, LF (4-0-1-1).
Schwaab's debut: Tulsa's 1-0 win over Wichita on Wednesday included former Missouri pitcher Andrew Schwaab's Drillers debut. Schwaab, 28, tossed two innings as he allowed one hit, walked two and struck out three. He was sent down from Triple-A Oklahoma City, where he had a 6.59 ERA in 10 appearances. He's previously been in the Yankees, Detroit and Boston organizations. Drillers manager Scott Hennessey said, "Saw him a lot in spring training. He's a fastball-slider guy. Threw the ball fairly well in Triple-A but had some bad luck up there. We know what we have in him and he did a great job as did all of our pitchers."
Roster move: The Drillers added infielder Luis Diaz from extended spring training. Diaz has never played above the rookie level.
— Barry Lewis, Tulsa World