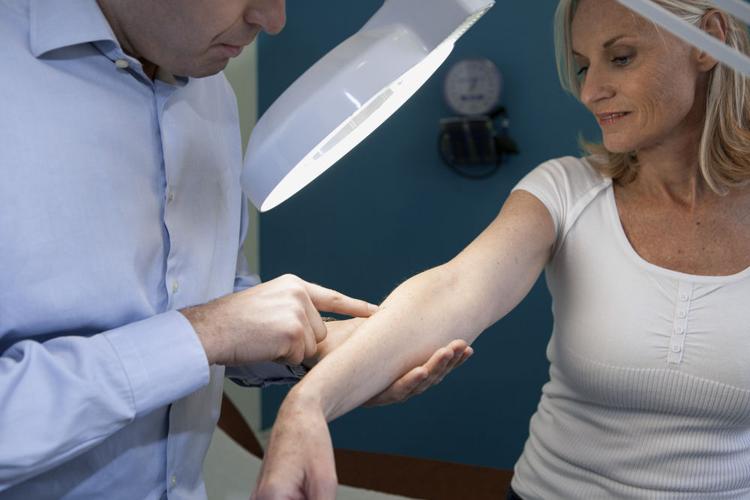 Skin cancer is the most common cancer in the United States, with more people diagnosed with some form of skin cancer than all other cancers combined, according to the Skin Cancer Foundation. In fact, 1 in 5 people will have at least one skin cancer lesion by the time they're 70. 
Dr. Fischer from Southside Dermatology & Skin Cancer Surgery Center states that it's essential to know your risk factors, along with the signs, symptoms and types of skin cancer and, of course, treatment options.
Common types of skin cancer
Skin cancer comes in many forms, with the three most common types being basal cell carcinoma, squamous cell carcinoma and melanoma. Their classifications are based on the cells from which they originate.
Basal cell cancers tend to be less aggressive, as they rarely spread or become invasive into deeper structures or bone. They are the most common type of skin cancer, accounting for about 8 in 10 of all skin cancer diagnoses, according to the American Cancer Society.
Squamous cell cancers account for around 2 in 10 of all skin cancers. They may grow into deeper layers of the skin and can spread more often than basal cell cancers.
Melanomas are less common than basal or squamous cell skin cancers but are often more dangerous because of their likelihood of growing and spreading to other parts of the body (metastasis). Treatment success depends on seeing the signs of melanoma early, before it becomes invasive and affects the body's other organs.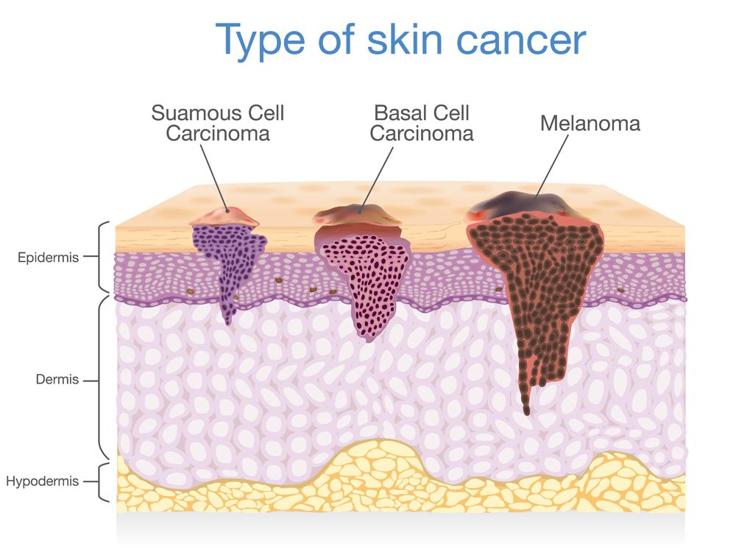 Signs of skin cancer
The signs and symptoms of each type of cancer vary, said Dr. Alison Fischer, a dermatologist with Southside Dermatology & Skin Cancer Surgery Center in Tulsa. She said any of the following symptoms should be reported to a dermatologist, who can help decide if they are a cause for concern: 
Pink to darkly colored papules or bumps (may be rapidly or slowly changing)
Bumps that ulcerate or bleed
Scaling tan or red patches
Red bumps or nodules
Quickly growing or changing bumps or skin spots
New, oddly shaped moles
Existing moles that change or discolor (brown, black, multi-colored or non-pigmented)
Moles whose margins become uneven or seem to spread
A sore that doesn't heal
Painful lesions that itch or burn
Mohs surgery for skin cancer
If you are a surgical candidate, your doctor will often recommend treatment of your skin cancer by excision or surgical removal. Because the face, ears and neck are so frequently exposed to the sun, these are common locations for skin cancer lesions to develop. In these sensitive places, some skin cancers may be treated by a special procedure called Mohs surgery.
 "Mohs surgery has the highest cure rate for some types of skin cancer, the lowest risk of recurrence and may result in smaller scars after surgery," said Dr. Robert Fischer, a dermatologist with Southside Dermatology.
 Dr. Fischer – who has received specialized training in skin cancer surgery and has trained in reconstructive surgery and cutaneous oncology – said Mohs surgery uses local anesthesia for the procedure, which is all done as a convenient in-office procedure.
 "During surgery we remove the skin cancer with a small margin around it," he said. "Then we use a special lab on site to test the specimen to make sure the edges are clear. If there is any cancer remaining, we make a map of involved areas and remove any further skin cancer. Because we have the lab in our facility, we are able to complete the extra tests and surgery within the same visit, which is highly effective and convenient for our patients."
Risk factors and prevention
Your cancer risk is substantially higher than normal if you have had five or more sunburns in your life, have ever used an indoor tanning bed, have a family history of skin cancer or frequently expose your skin to the sun without at least SPF 30 sunscreen.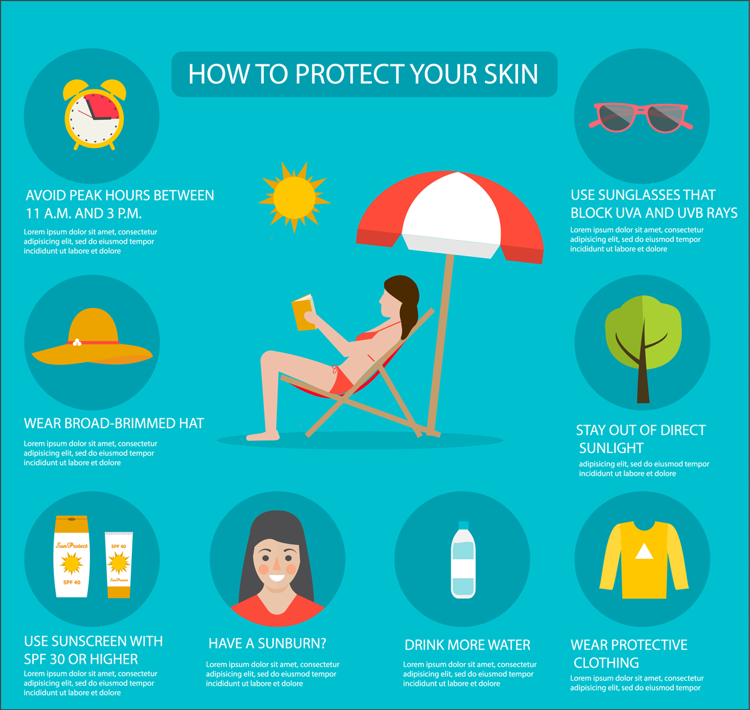 Dr. Fischer suggested performing frequent self-exams of moles and sun-exposed skin. If you have a high risk of developing skin cancer, an annual exam with a dermatologist will lessen the chance that you miss anything and could help you catch melanoma and other forms of skin cancer before they enlarge or progress.
Southside Dermatology & Skin Cancer Surgery Center is accepting new patients, with immediate appointments available. Referral is not necessary unless required by insurance. The dermatologists are board-certified and offer comprehensive care for any skin-related problem. The Center serves northeastern and central Oklahoma and is conveniently located off I-44 in Tulsa.
Southside Dermatology in Tulsa can be contacted for an appointment by phone at 918-760-0700
Additional Resources:
American College of Mohs Surgery -  https://www.mohscollege.org
American Academy of Dermatology - https://www.aad.org/media/stats/conditions/skin-cancer
The Skin Cancer Foundation - https://www.skincancer.org