Pyrotek Precision Machining, here in Tulsa, is better serving its customers around the world because of its highly trained and experienced machine operators, quality control processes, and use of advanced technology.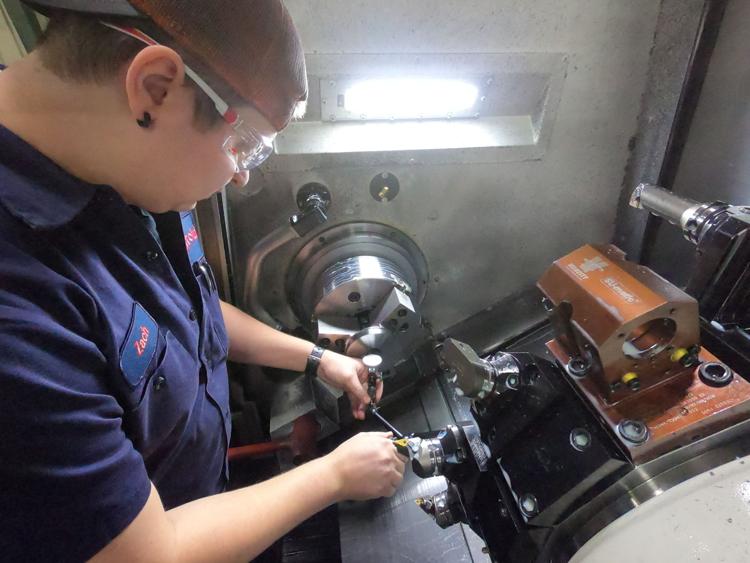 The team specializes in manufacturing parts for I.S. (individual section) machines for the container glass industry such as hangers, inserts, link pins and plates—and every part is thoroughly tested and inspected to exact specifications before it leaves the facility. Pyrotek's rigorous quality control testing, which includes a new coordinate-measuring machine (CMM), ensures each part provides extended service life in the very demanding conditions of container glass plants.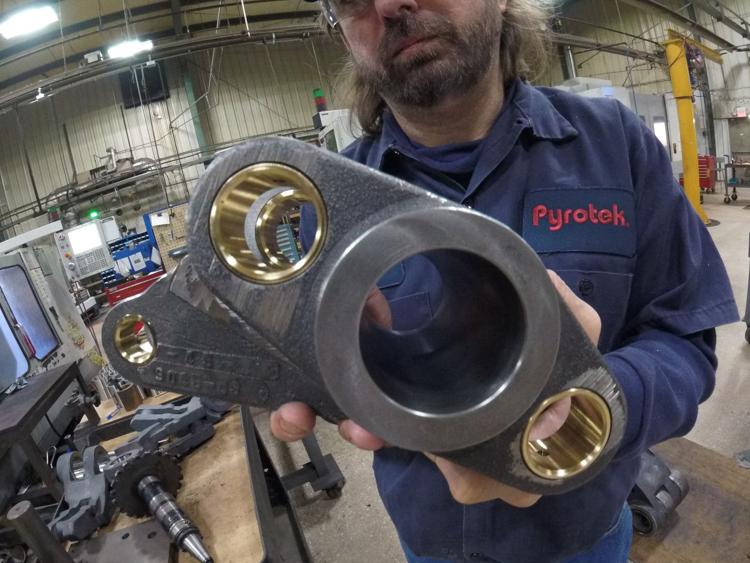 "We're making parts you can take out of the box, put into a machine, and not have to worry about for a long time," says Chris Bentley, operations manager at Pyrotek Precision Machining, An Advanced Glass Solutions Technology Center. "The secret for us isn't a secret. We're a team that works well together—everyone has the same drive and everyone is involved and invested."
The Pyrotek Precision Machining team is made up of more than 20 experts in machining, engineering, strategic sales support, and research and development. They create the parts that Pyrotek's sales teams—including industry sales veterans and product experts like Mario Balandran and Doug Stanley—are proud to show their customers around the world.
"We are dedicated to fulfilling the customers' needs, completely, and on-time at a great cost with a quality product," says Rustin Daniels, Pyrotek's strategic sales support specialist in Tulsa. "And we make sure our salespeople are in the customers' plants, working side-by-side, solving problems and learning about our customers' processes in-depth."
The plant has a lot of versatility because of its technology and the experience and training of the team. It has machined parts for multiple other industries and will continue to do so for customers in industries like oil and gas, automotive, aerospace, agriculture and many others.
The facility machines materials such as steel, aluminum, brass, bronze and plastics.
"Working for a wide range of industries makes your machinists stronger and more innovative, which only helps our core IS machine parts customers," Bentley says. Pyrotek Precision Machining is fortunate to be able to recruit its team members from Tulsa's already well-trained industrial workforce.
"The customer is going to know that we take pride in what we do," he says. Every part that goes out the door with Pyrotek's name on it leaves with a signed quality inspection tag on it, guaranteeing 100 percent certification.
Along with IS parts, Pyrotek Precision Machining manufactures capital equipment such as servo stacker systems and cross-conveyors for container glass plants.
"We have several employees with 20-plus years here in this facility—that is a lot of knowledge stacked up together," says Dan Bridgewater, product development manager. "We also have a lot of young and talented machinists."
Bridgewater has been working at the plant for 27 years.
The plant has the right people in place to make sure that parts get out the door and are delivered on-time, with great quality.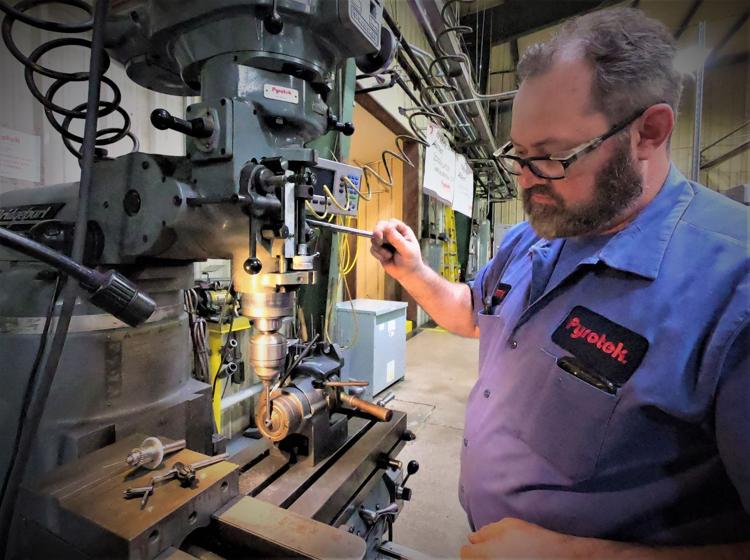 Ron Cearley, the warehouse manager, has been working at the plant as long as Dan Bridgewater. He's seen a lot of changes in the past several months. And customers are noticing, he says.
"The plant has come a long way in the past year," Cearley says. "We've changed our focus to more quality control and on-time delivery. We're doing a lot of new things and we've got a good future ahead of us."
"We're rapidly developing products for all the newer style IS machines," says Page, who has worked in design and engineering in the glass industry for 42 years. "We're constantly researching new processes and materials to advance our products. We use the latest design software to improve our lead times and be more responsive to customers."
Pyrotek Precision Machining is constantly improving the quality of its parts by investing in technology like the CMM. It's also regularly training employees to take the most precise and performance-critical part measurements, checking parts consistently during production runs, and hiring designated quality control staff.
Because of its in-house design and engineering expertise, Pyrotek Precision Machining holds patents for multiple parts, including its equalizing inserts, push-bar mechanism, and many others.
"We have great designers here," says Bentley, the operations manager. "We're constantly being innovative. We're showing customers that there is a newer and better way to do it and we're on top of that."
For career opportunities, please visit www.pyrotek.com/careers.