Oklahoma State University-Tulsa makes quality higher education affordable and accessible for busy students with work and family commitments.
OSU-Tulsa is a comprehensive public university in the heart of downtown Tulsa, focused on providing accessible world-class academic programs, research and service to the city. Classes are offered in flexible formats, with many offered only one night a week or weekends, and can be attended on campus, online or a hybrid of both. In the Fall 2020 semester, most classes will give students the option to attend on-site or remotely from wherever they are. 
Located in the Greenwood District, OSU-Tulsa is dedicated to honoring the legacy and history of its location. Courses and resources related to Black Wall Street are available to the public, such as the Black Wall Street History class, educational workshops for teachers on methods to teach the 1921 Tulsa Race Massacre, and the library's Ruth Sigler Avery collection – a largely digitized archive of photos, correspondence, articles and more covering the Tulsa Race Massacre.
"A critical role of an urban-serving research university is to increase access to bachelor's degrees in our community," said Dr. Pamela Fry, president of OSU-Tulsa. "We continue to collaborate with partners to create programs and pathways that fit the needs of our city."
Through the Linked Degree initiative with Tulsa Community College, students can take advantage of the Tulsa Achieves program and seamlessly transfer from TCC to OSU-Tulsa, which significantly lowers the cost of earning a bachelor's degree. OSU-Tulsa also offers scholarships to Tulsa Achieves graduates.
The work to increase the number of Tulsa-area residents with bachelor's degrees has real implications for an individual's earning potential. According to data from the Bureau of Labor Statistics, an associate degree graduate will earn over $6,000 more a year on average than with a high school diploma. For a bachelor's degree graduate, that value jumps to over $24,000 more a year.
OSU-Tulsa's research focus and reputation for high quality has been shown to pay off for graduates. Data shows that salaries for OSU graduates are often higher than those of many online-only universities.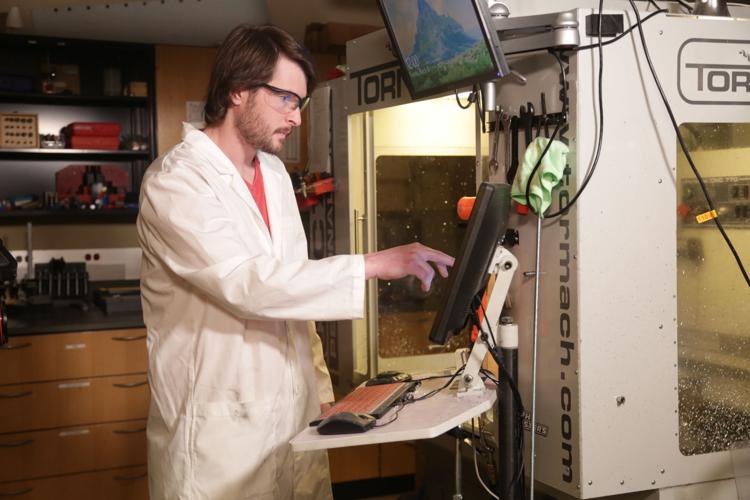 As a research institution, OSU-Tulsa students have the opportunity to participate in national studies that are then commercialized. Student research projects have even evolved into Tulsa-area technology companies, which bring valuable investment in the local economy through licensing and production and implementation of new technology. Student and faculty research has led to developments in everything from electric vehicles, aerospace storage tanks, water purification and dental implants.
OSU-Tulsa's research emphasis not only contributes to the Oklahoma economy, but also fuels the university's community services, most of which are available at low to no cost.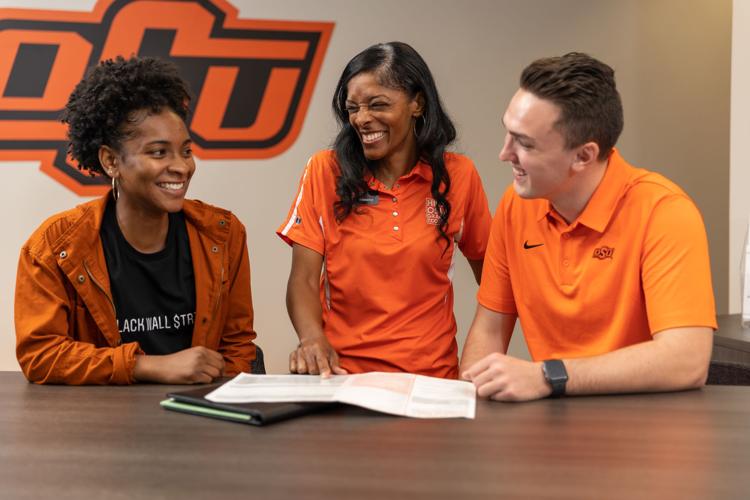 For example, the OSU Center for Family Resilience (CFR) at OSU-Tulsa focuses on research that addresses everyday issues confronted by families and helps transform that research into practice.
Some efforts by CFR include providing Oklahoma teachers with "trauma-informed" strategies for supporting children in their classrooms, research on the safety of local construction workers, and hosting the annual Chautauqua Conference on Family Resilience to bring experts together to foster communities of diversity and inclusion.
The Al Carlozzi Center for Counseling at OSU-Tulsa provides counseling services for many Tulsans, with members of the community making up more than 80 percent of center's clients.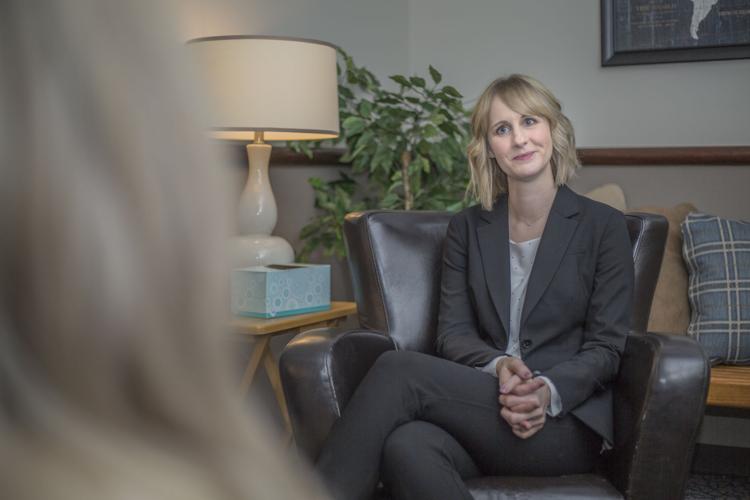 Upholding the university's commitment to honoring diversity, counseling at the OSU-Tulsa Counseling Center incorporates a focus on and affirmation of an individual's intersecting identities and seeks to provide a non-judgmental environment in which diverse worldviews are honored. All sessions are priced on an income-based sliding scale, with the majority of center's clients paying only five dollars a session.
OSU-Tulsa offers high-quality education, programs and services in a variety of accessible and affordable ways. With this mission, OSU-Tulsa continues to invest in Tulsans' lives and careers, and empowers the community it calls home.
For more information on OSU-Tulsa degrees, visit the OSU-Tulsa website call 918-594-8355 or contact tulsa.info@okstate.edu.