Springtime is the perfect time to get some long-neglected outdoor work done. Homeowners with limited time and energy (isn't that most people?) will want to focus their efforts on the most important aspects of their home's exterior.
Follow these tips to keep your home and property in tiptop condition: 
Remove leaf debris
Besides being unsightly, piles of old leaves, dirt and debris cause other problems in your yard.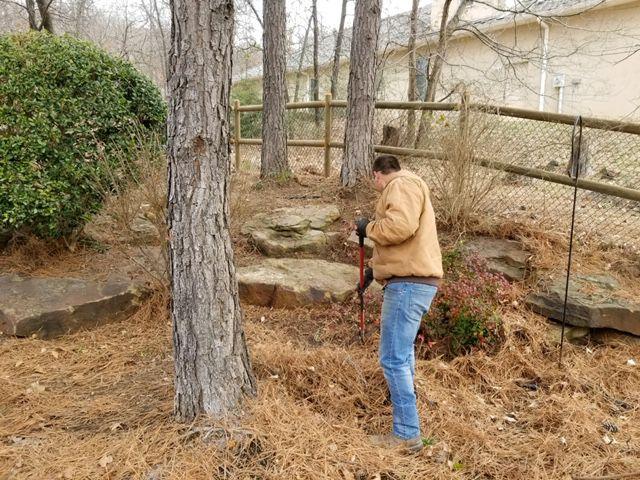 Excessive leaf matter can damage your lawn, inhibiting new growth in spring and harboring moisture that promotes the growth of mold and moss. Consider using the leaves, rather than tossing them. You can compost them to use in a flowerbed or garden, or mulch them with a mower to sprinkle back onto the grass.
Leaves will also protect your lawn from unwanted plants.
"Some leaf types have been shown to reduce weed seed germination when mulched into a lawn canopy," according to the University of Minnesota.
Clear gutters
Check gutters, downspouts and foundations for a buildup of debris, as leaf matter and dirt in these areas can cause leaks and other damage and provide a nesting ground for insects and rodents.
If you find any damage, repair it quickly to prevent further damage or additional build-up.
Hire professionals for tree trimming and removal, and stump grinding
Are your trees a little worse for the wear after winter? With heavy snow, some branches may have broken or become weakened, making them a danger to your home and family. You may also have new ideas for your landscaping, and you'd like to remove old trees to make room for new design elements.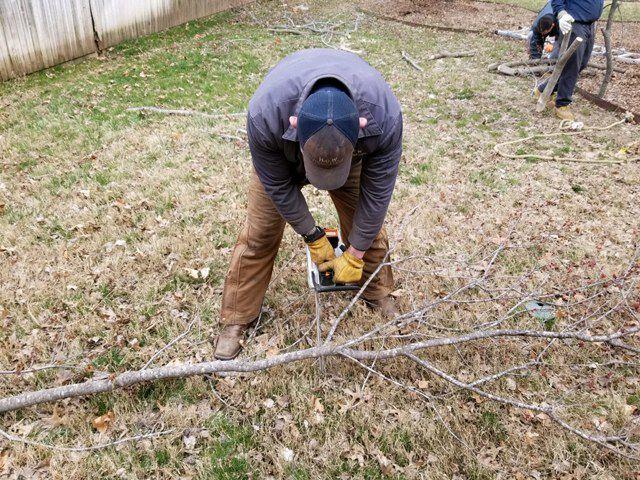 You may be tempted to cut down a tree yourself, but doing so is dangerous without proper training and equipment. If you need to fell a tree that is taller than you, is near buildings, has an unequal balance of branches or cannot be manually sawed down, your best bet is to call a professional.
Stump grinding is another important part of tree removal that most homeowners aren't able to do themselves. Grinding the stump will improve the aesthetics of your lawn, remove an obstacle for mowing, avoid enticing termites near your house and prevent a new tree from sprouting in the same place.
Repair cracks and gaps in your patio and landscaping elements
Winter can damage patios as well as brick and rock landscaping elements. You may notice new or larger cracks that weren't there in the autumn. Bricks and masonry may loosen or fall apart with the erosion of ice and snow. When this happens, you could lose the stability of a retaining wall and the integrity of your landscaping accent piece.
A quick repair job will be easier on the pocketbook than putting it off and needing to replace the whole landscaping piece later. For small cracks, HGTV.com says you can get your own mix of cement and liquid bonding or a pre-mixed epoxy patching compound at a local hardware store. If trying to do your own cement job sounds too intimidating, consider hiring a professional.
Update landscaping
If you don't love your landscaping and winter has taken its toll on your yard and plants, consider updating it rather than simply fixing it.
Do some research and make a plan for how to accomplish your vision. Hire professional help to mulch, shape or till your yard into the oasis you've been dreaming of.
How to get help
When you need help getting your spring cleaning done, consider hiring laborers.
The H.O.W. Foundation will do labor-intensive jobs you are avoiding or are not able to do alone. This non-profit organization is a no-cost residential recovery program that employs men working to overcome alcohol or drug addiction.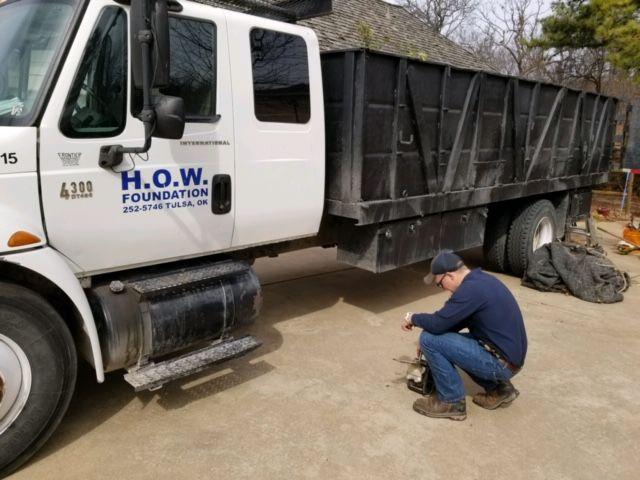 "The H.O.W. men will do a complete lawn job, trimming hedges and edging, along with all the cleanup and haul off," H.O.W. Executive Director Robert Alves said. "We also clean up leaves and haul off, clean up your gardens, trim trees, clean out your garage under your guidance, and take away any donations you may have to our thrift store.
"Have an old auto sitting in your driveway? We will take that also. If you have rental properties, the H.O.W. men will clean anything left by old tenants. Empty lot? Same thing."
Plan now to get going on your outdoor work, as the H.O.W. schedule fills quickly during the warm months. If you have questions about whether H.O.W. can help with your project, or to schedule your job, book online or call 918-252-5746. 
- Katie Nielsen