Kelsie Merchant had just moved back to Tulsa from Colorado to be closer to family after earning a Bachelor of Science degree in Engineering Physics when she first heard about the Holberton School. She didn't know what to expect, but she had a goal in mind: to build a bridge between her background in science and coding.
The Holberton School is an intensive software engineering school that uses a collaborative, project-based environment to prepare every student for real-world success.
"Together, science and coding can have an incredible impact at developing solutions to real-world problems, but I kept seeing a disconnect between them." Merchant says. "I knew this is the problem-solving career I want to be a part of, but I was nervous because I have struggled to pick up code before."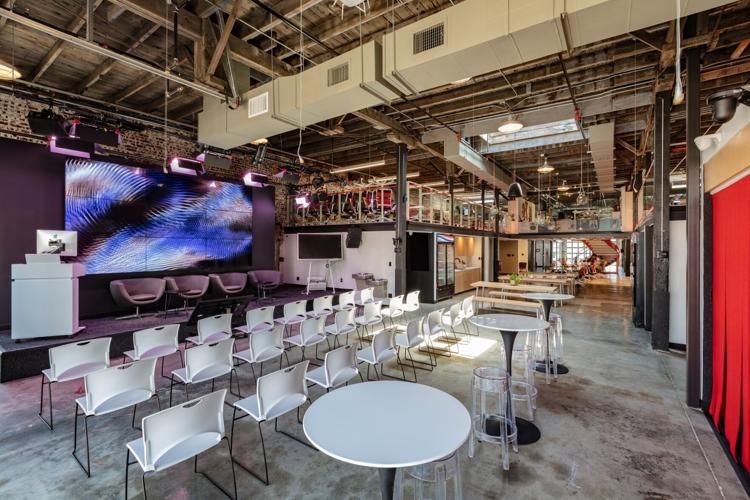 At an informational session last year, Merchant was encouraged to give Holberton's free online application a try anyway.
"Our application mirrors our mission as a school -- unbiased and accessible," Holberton executive director Libby Wuller explains. "With no coding experience required and no fee, anyone can try their hand at software engineering. And our automated application ensures that we have no bias in our acceptance process."
The application process doesn't take into account previous education or work experience, and the only requirement is a high school diploma or equivalent. As Wuller puts it: "If you possess curiosity, determination, and drive to succeed, then we want you as a Holberton student."
There is also no up-front cost to attend, removing one common barrier with coding programs. Partnerships with the George Kaiser Family Foundation and the Charles and Lynn Schusterman Family Foundation help provide $1,500 per month in need- based living assistance for  students to be able to focus full-time on learning.
When the Tulsa campus opened at 15 N. Cheyenne Ave. in the Arts District earlier this year, it became the third Holberton School in the United States and the ninth Holberton location in the world.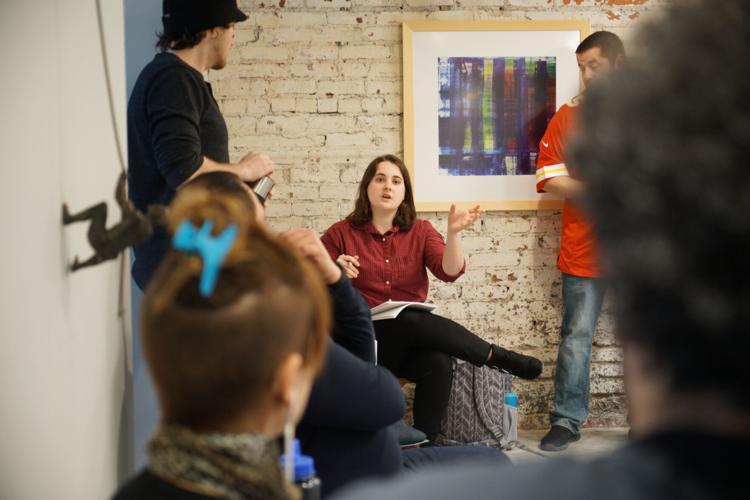 Merchant joined Holberton Tulsa's first cohort, which was composed of over 35 students from a wide variety of backgrounds. Current students range from recent high school graduates to trained chefs; from those who have built their own computers to those who never touched a line of code before the application process. Some students are locals. Others relocated from Texas, Michigan, Puerto Rico and California.
While Merchant's story is one of homecoming, Holberton's project-based curriculum has connected her to a global community of emerging coders. Projects are released online simultaneously to Holberton students worldwide. Tasks are problem-solving-based, which means there's no one "right way" to do them, and students are scored on finding effective real-world solutions.
Students are encouraged to brainstorm with their counterparts at campuses in 12 locations, including New Haven, Connecticut, San Francisco, Colombia,Uruguay, and Mexico. They engage in what are called Peer Learning Days, which focus on bringing smaller groups of peers together to ask for help, explain concepts to each other and explore topics beyond the scope of the project. These are invaluable skills for software engineers who will eventually need to communicate with less tech-savvy clients.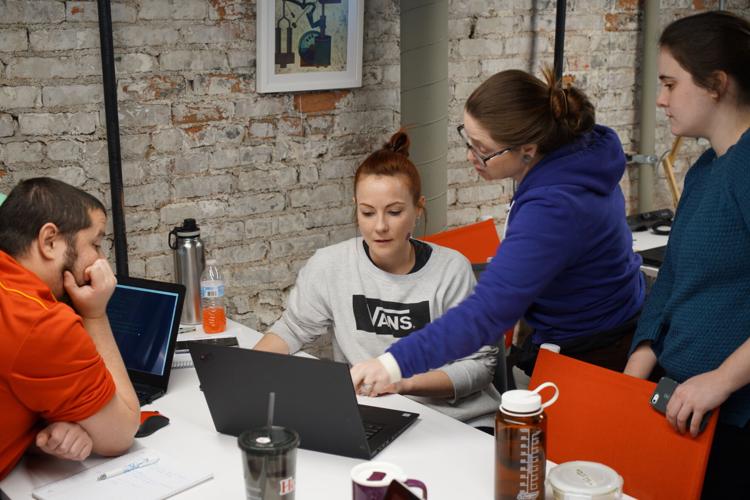 "Half of my own understanding of concepts comes from working with my friends, challenging each other and bringing up new ideas or questions I hadn't thought of," Merchant says, "It's not just about learning how to code. It's about learning the technical, teamwork, professional, and even personal skills to be a well-rounded and successful software engineer."
To further round out the education, Holberton often invites local tech leaders to offer professional development workshops, panel discussions and fireside chats, so students can learn more about career opportunities in the area and build strong connections with the Tulsa community.
The two-year program is structured in trimesters. After an initial Foundations Year, students can choose to specialize in Machine Learning, Augmented Reality/Virtual Reality (AR/VR), Full-Stack Web Development or Low-Level Algorithms, as well as a Career Sprint Track. If a student chooses to seek employment, they will first complete this career sprint that helps students build processes and get connected to resources that will be helpful throughout the entirety of their professional careers.
Merchant is set to begin her third trimester at Holberton in September. Despite her initial trepidation, she has no regrets. "I'll just reiterate the best advice I received. If you're curious about coding or the program, even just a little bit, try it! You may just surprise yourself along the way."
Applications for The Holberton School are open now for the September 2020 and January 2021 trimesters.