Every second matters when you are having a stroke. For every minute the brain is without oxygen up to two million brain cells can die.
With such intimidating statistics, knowing the signs and symptoms of stroke could help save your life or the life of a loved one.
A stroke is an interruption of blood flow to the brain causing loss of function. It occurs when a blood clot blocks an artery or a blood vessel breaks. This interruption leads to brain tissue damage, which can then cause disability and even death. The key when having a stroke is to get to the emergency room as quickly as possible because the brain can only survive for several minutes without oxygen before irreversible damage is done.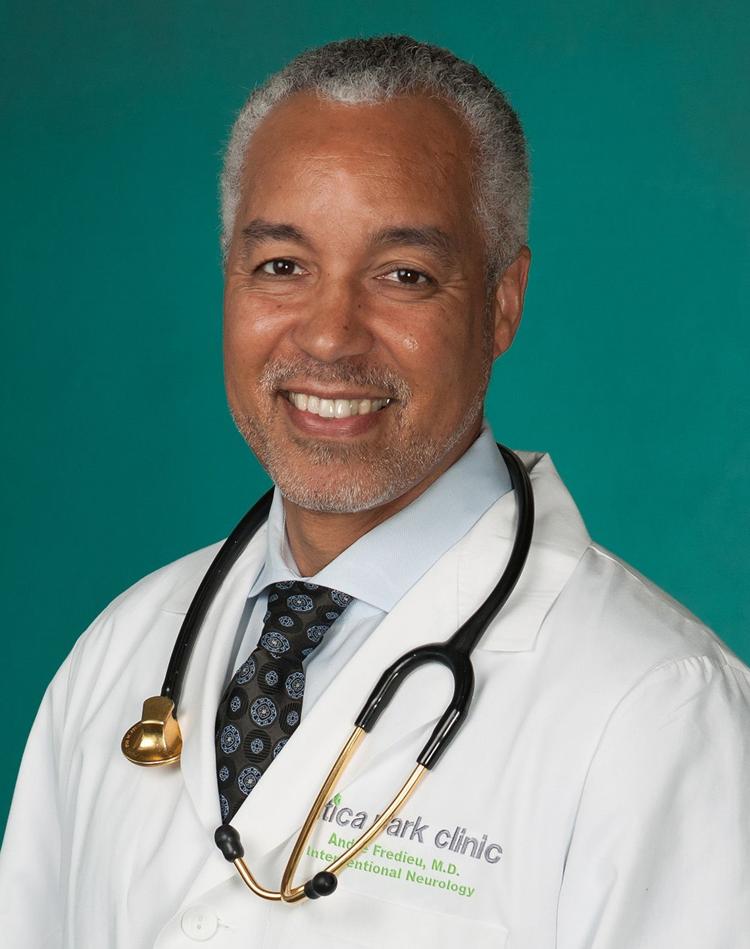 "The sooner we restore the blood flow, the greater the chance we can preserve as much brain tissue as we possibly can," said Andre Fredieu, M.D. and medical director of the Oklahoma Stroke & Neurological Institute at Hillcrest. "That is ultimately going to lead to a patient having the best quality of life."
FAST is often a term you hear associated with strokes. It's a reminder to not only move "fast" but also a helpful acronym to follow if you think you or a loved one are experiencing a stroke. Hillcrest takes it up a notch and follows B.E. F.A.S.T.T., which offers additional symptoms to be aware of. The important thing to remember is, if you think you are experiencing stroke symptoms, call 9-1-1 and get to a health care facility immediately.
"The best way to treat a stroke is to prevent a stroke," said Fredieu. "If someone develops stroke-like symptoms, which includes B.E. F.A.S.T.T, please ask to be taken to a comprehensive or primary stroke center and give us an opportunity to restore your life back to full function."
Anyone, regardless of their health, can be affected by a stroke; although certain medical conditions increase your risk. Eighty percent of strokes are preventable. Hypertension (high blood pressure) is the most common cause and increases the risk four times.
Other controllable risks include:
High cholesterol (increases risk two to three times)
Diabetes (increases risk two to four times)
Tobacco use (increases risk two times)
Alcohol consumption (two drinks per day; increases risk one time)
Arterial fibrillation (A-fib) (increases risk four to six times)
Uncontrollable stroke risks include age, gender, race and family history. Stroke risk doubles every decade for individuals older than 55.
Treatment options for stroke patients vary. If a patient is treated within a four and a half hour window after symptoms began, they may receive tPA (tissue plasminogen activator) through an IV. tPA is a FDA-approved drug treatment for acute ischemic stroke, which occurs when arteries to the brain become blocked by a blood clot. 
"Symptoms may seem mild but by the time patients come in, they may be outside the window," Fredieu said. "It's not an either/or. It's both. If someone is a candidate for tPA, we want to give them tPA as soon as possible."
If it's past six hours and within a 24-hour window, stroke patients may receive a mechanical thrombectomy, a procedure where a catheter placed in the brain physically removes a blood clot to restore blood flow to the brain.
Depending on a stroke patient's diagnosis, they may need additional care. Hospitals like Hillcrest provide a continuum of care from ER to rehabilitation services at Kaiser Rehab. A patient may need physical, speech or occupational therapy to regain their quality of life.
"Our No. 1 goal is to get patients home," Fredieu said. "If they can't go home, our second goal is to get them to Kaiser Rehab. It plays an instrumental role in our patients getting back into society and their home life – functioning at their highest capability."
BE FASTT Call Out Box:
A new stroke occurs every 40 seconds. It is the No. 1 cause of morbidity and the No. 5 cause of death with more than 800,00 strokes a year. Remember to B.E. F.A.S.T.T.
Strokes can cause sudden symptoms, such as numbness of the face, arm or leg or trouble speaking or understanding speech. You may not experience all of these symptoms when experiencing a stroke.
About Oklahoma Stroke & Neurological Institute at Hillcrest
Oklahoma Stroke & Neurological Institute at Hillcrest is a multidisciplinary team providing stroke and neurological services at Hillcrest Medical Center (11th & Utica) and Hillcrest South (91st & Highway 169).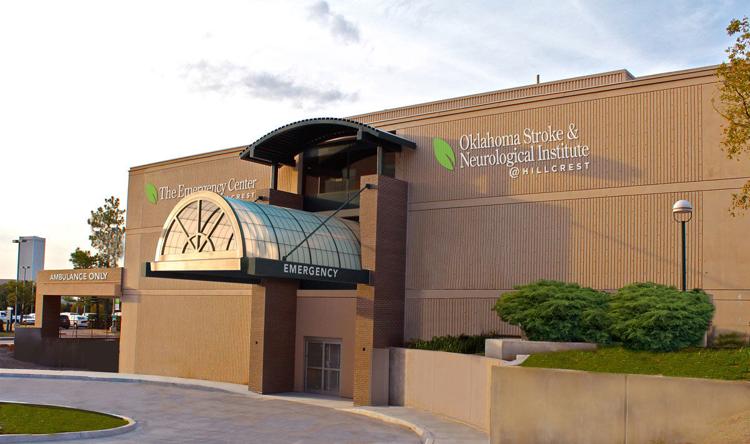 Hillcrest is the only heath system in Tulsa offering two certified stroke locations; Hillcrest Medical Center (comprehensive stroke center) and Hillcrest South (primary stroke center).
Two certified stroke locations means Oklahomans are able to receive exceptional treatment efficiently and effectively. Fredieu describes a comprehensive center as having the capability of treating acute stroke with the most aggressive technology possible, all while extending the window of treatment for appropriate stroke candidates.
Oklahoma Stroke & Neurological Institute's comprehensive team of physicians offer the full continuum of care, including emergency medicine, interventional neurology, neurosurgery, physical medicine and rehabilitation. Rehabilitation care is offered through Kaiser Rehabilitation Center, a program with more than 40 years' experience and ranked in the top 10 percent nationally out of more than 800 programs for four consecutive years for outstanding program performance.
Physicians on both campuses work to spend greater time with patients, allowing for more education.
"A patient should always be most concerned with getting the best possible care as effectively and efficiently as possible," Fredieu said. "That means a more appropriate and time sensitive workup with shorter length of stays. It also means a greater educational component that will empower them to take better care of themselves as well as to be in better health."
Hillcrest also offers a transition of care clinic for stroke patients who are recent discharges and provides a support group for patients and their loved ones.
To learn more, visit oklahomastroke.com.