Getting to and maintaining a healthy weight is no easy task, as most people who have tried to lose weight know.
Of course, the healthy way of losing weight tends to last, which is why it's essential to avoid fads or extremes.
Here are a few tips for getting to and maintaining a healthy weight.
When your focus is on a number, it's easy to get frustrated, so instead focus on your health. Doing so has proven successful for patients at the Weight Loss & Wellness Center at Oklahoma Heart Institute.
"We take a comprehensive approach to first empower our participants to take control of their environment while adding physical activity, record keeping, and planning behaviors," center supervisor Tom Guhr says.
For example, participants eat meal replacements and attend classes that help them change behaviors during the weight loss phase of the program. In phase two, they learn how to keep weight off by transitioning to making "more traditional healthy food choices, while continuing to practice the learned healthy behaviors," Guhr says.
The easy-to-follow plan includes replacing meals with snacks, approved shakes and entrees, and unlimited fruits and vegetables.
"Because the foods on the plan don't have a lot of calories, you can eat as much as you want to stay full, yet still lose weight," Guhr says.
Health coaching is an essential part of sticking to new habits. The Weight Loss & Wellness Center offers expert support, with a medical staff that includes a cardiologist, along with a nurse practitioner and a physician's assistant who specialize in endocrinology.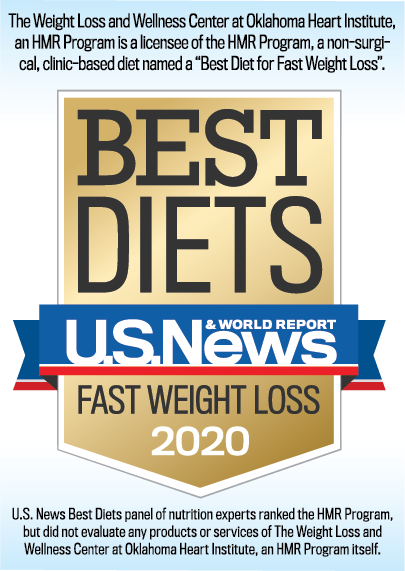 "This medical oversight is important if you have diabetes, high blood pressure, high cholesterol, or other weight-related conditions that may need monitoring during weight loss," Guhr says.
"The HMR program is research driven with over 25 years of studied metrics," Guhr says. "Our program gets results, which is why for the fifth consecutive year U.S. News and World Report has recognized HMR with prestigious recognition, including the No. 1 Best Fast Weight-Loss Diet for 2020."
Learn from success stories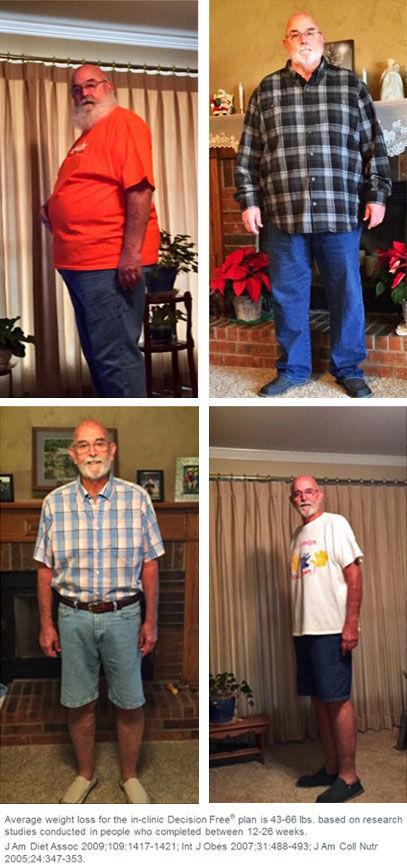 Take David, a 65-year-old retiree who has lost more than 100 pounds three times, and 40-60 pounds countless times, only to gain it all back. After being diagnosed with atrial fibrillation and sleep apnea, his cardiologist referred him to the HMR program.
"What I liked about the program after checking it out was the rapid weight loss without surgery, drugs, etc." he said. "Also, the fact that it is medically supervised, which was important to me because of my health issues."
David lost more than 120 pounds in six months, improving his sleep and lessening his dependence on medications.
"I can now do things that last summer I thought I would never be able to do again," he says. "My life has changed, and I am very happy and thankful."
No matter how long you've struggled nor how much weight you need to lose, the Weight Loss & Wellness Center welcomes you.
"While this program specializes in combating obesity, we have helped people lose anywhere from 20 to over 200 pounds," Guhr says.
You can participate in-clinic or with a remote "do-it-yourself" option. Either way, you'll find support.
"Many current participants create new friendships as part of a group of people striving to achieve the same results," Guhr says.