If you are a teacher worn down by long hours and large classes, you're not alone. Teacher burnout is an epidemic in American education.
As of 2014, about half a million teachers in the United States were leaving the profession every year, according to a report by the Alliance for Excellent Education. It's no wonder, considering the demands are high, class sizes are only increasing, and the pay is low—as of 2018, a starting teacher salary in Oklahoma is less than $40,000 per year, according to the Oklahoma State Department of Education.
For some educators, it may be time to consider a break from the traditional teaching model. This is where EPIC Charter Schools comes in with better pay, greater flexibility and higher job satisfaction.
EPIC is a tuition-free, state-accredited, self-paced education model where student learning is a blend of digital curriculum and regular, in-person and one-on-one instruction from a certified Oklahoma teacher. Part of the EPIC teacher's responsibility is to travel to meet with students one-on-one. EPIC also has four Blended Learning Centers (BLCs) in Oklahoma where students attend daily for instruction and an individualized education program.
"Teachers meet students wherever they need to be met, whether that's in a library, in their home or via online video conference tools like Zoom, Google Hangout or Skype," said Bart Banfield, assistant superintendent for instruction. "Our model allows the parent, teacher and student to form a relationship, an active educational partnership, so everybody's involved."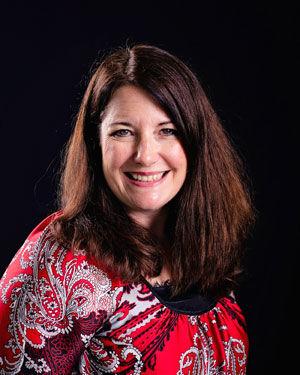 Kellie Gaffney, who taught in the Tulsa area for 18 years, joined EPIC's teaching staff in 2017 because it gave her the ability to engage parents and families in the student's education.
"My job is truly to empower the parents and the kids," Gaffney said. "I have a low, manageable roster size and I'm teaching my students how to take control of their education, and their parents, to give them the skills and the empowerment to feel like they can do it, too."
Gaffney is one of about 700 one-on-one educators that make up the EPIC teaching force distributed across Oklahoma's 77 counties for the current school year. EPIC also employs a smaller group of teachers in its four BLCs in Tulsa and Oklahoma City.
The pay for EPIC teachers is the highest in the state, averaging about $64,000 a year plus health benefits and fully paid Teachers' Retirement System of Oklahoma benefits. Moreover, starting in fall 2019, one-on-one teachers serving regular education students will get about a $5,000 raise, and special education teachers will get a $4,000 raise. Teachers in the BLCs will receive a $10,000 annual increase and a $5,000 hike in their annual bonus potential.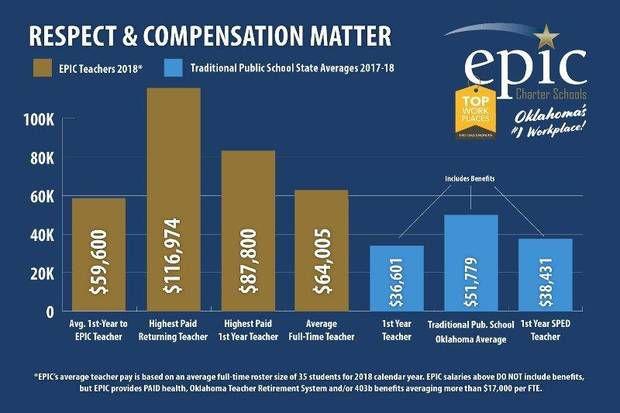 Jamie Richardson, a first-year Tulsa-area EPIC teacher, said engaging with families of her students is one of the most rewarding aspects of the job. She said the flexibility and being able to customize her students' learning is also what made EPIC an attractive choice for her.
"Coming from a traditional classroom, you have a class of 25-30 students, and you're trying to teach the curriculum that the district tells you that you have to teach, on the day that they tell you that you have to teach it," Richardson said. "It's just unattainable. I felt like I was failing all the time."
Both educators agree the work-life balance they have been able to attain after coming to EPIC was something they craved. For Gaffney in particular, that flexibility became crucial after she experienced a personal crisis last year.
"Because of the flexibility, I was able to still manage my students," Gaffney said. "Because of EPIC, I am able to work around my personal life."
Banfield stressed that EPIC is looking to hire more teachers from across the state for the 2019-2020 school year who aren't afraid to think outside the traditional brick and mortar model. Interested educators are encouraged to apply now.
"We're looking for teachers who are compassionate, driven and looking for a new way to teach in an increasingly diverse student population," Banfield said.
EPIC Charter Schools is the state's fifth-largest public school system, serving more than 24,000 students statewide. For more information about becoming a teacher at EPIC and to apply online, visit epiccharterschools.org/employment.