It's a big idea. In an era when journalism is changing dramatically, creation of Oklahoma's first-ever statewide student journalism program for high school students is a huge undertaking. Yet that is exactly what veteran Sooner State journalists M.Scott Carter and Phil Cross have set out to do. One semester into the project, mission accomplished on what they call EPIC News Network (ENN). 
Between Carter and Cross, they have more than 60 years of reporting, editing and teaching experience, countless awards, and a passion to pass on to future journalists what they learned coming up the ranks. They haven't developed ENN for EPIC public relations but rather an opportunity for high school students in 77 counties to learn the trade and create a news network of print, broadcast, digital and podcasts of their hometowns' news, their personal interests and what's happening at the state Capitol.
"It's one of the most exciting things I've ever had the opportunity to do," said Carter, who most recently was a professor of journalism at Oklahoma City Community College and advisor to its award-winning student newspaper. "I have devoted my professional life to journalism and teaching, and being able to nurture the next generation of journalists is truly a blessing for me."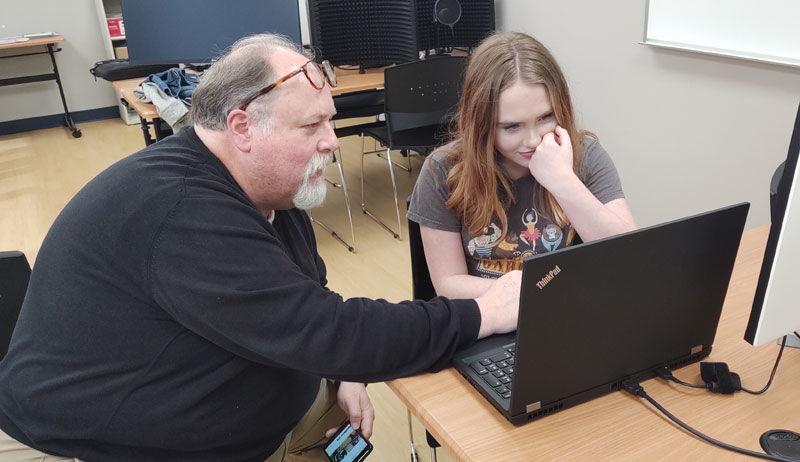 As ENN's co-directors, Carter and Cross during the first semester of ENN oversaw the daily work of 30 EPIC students from across the state and taught them the principles of newsgathering, reporting, writing, editing, photojournalism, audio-visual production and ethics. They expect the number of students in the program to grow this semester. The two men hold both virtual and in-person weekly meetings with the students, travel to mentor them in their stories, and guide them in covering the actions of state leaders and events shaping the cultural and political landscape of Oklahoma. 
Cross came to ENN from KOKH FOX 25, where he won an Emmy for his governmental reporting in 2017.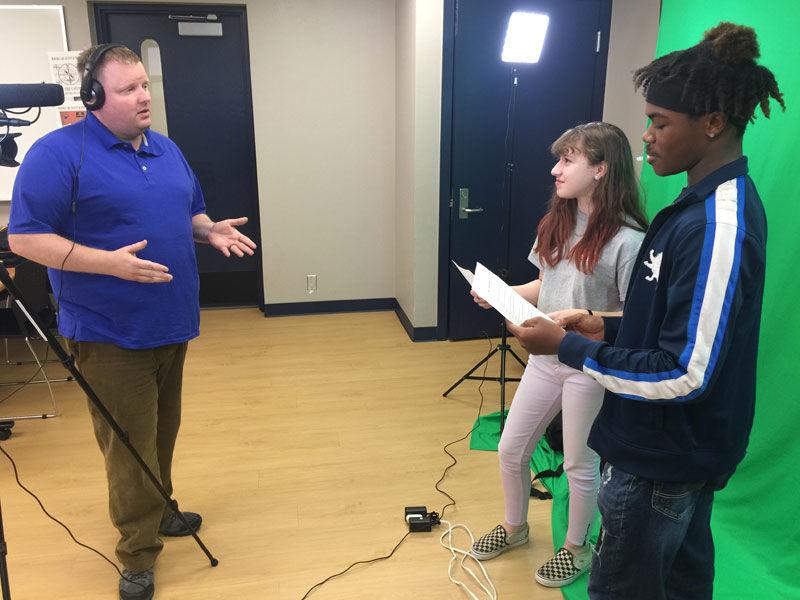 "Whether it's their work in broadcast, writing, podcasts, photographic essays or editing, I'm thrilled about the quality of work our students are producing," he said, adding that ENN is generating grass-roots content as well as being a constant presence at the Oklahoma Capitol. "Journalism is a multi-faceted endeavor, and instilling that into this group of talented kids is an honor."
One of those kids is freshman Grace Ann White of Cleveland, OK. She began the school year as an eighth grader but through accelerated learning, and a lot of grit and determination, was able to complete the grade, earning all As and Bs, so she could enroll in ENN this semester. Her dream is to be a broadcast journalist. 
Her mother, Jennifer White, said Grace Ann has been transformed by her ENN experience.
"It's matured her a lot," she said.  "Her personality when she goes into interviewing somebody and reporting a story is just amazing."
Tulsan Vanessa Williams, 16, is a junior on the ENN team and her passion is photography. ENN has not only boosted her confidence as a photographer but also helped her to create lasting memories, including recently meeting and photographing Gov. Kevin Stitt.
"I had confidence in myself before, just not as much as I do now," she said. "Scott and Phil are always so supporting and are constantly pushing me to do more. They are the best teachers."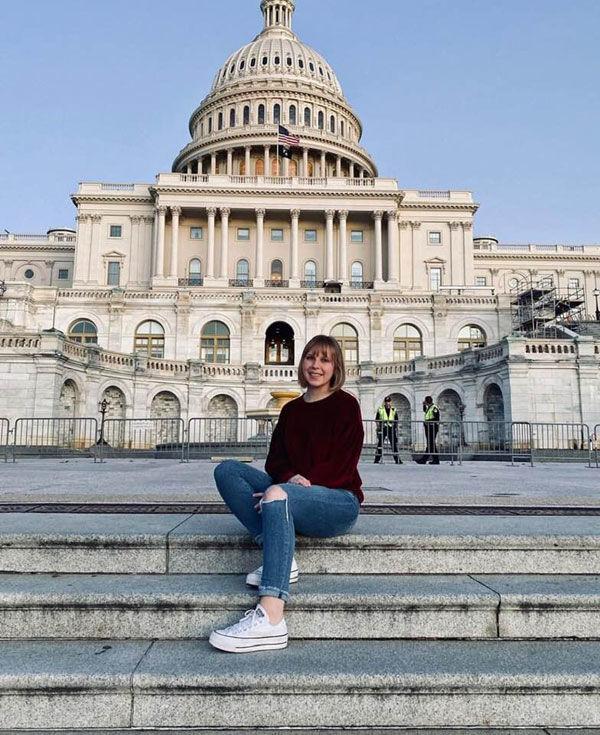 Kara Lee Langford is an EPIC graduate and one of Carter's former OCCC students. She credits him with igniting her love of journalism and wishes ENN had been an option for her when she was in high school. She now attends journalism school at the University of Oklahoma and is one of six students selected to take part in the prestigious Gaylord News in Washington Fellowship, spending this semester in Washington, DC, covering the U.S. Capitol.
 "It's not until college that you usually get to explore different career options. So a program like this in high school could be a beneficial gateway into actually knowing what you want to do when you eventually go to college," Langford said.
Cross said that is one of ENN's primary goals.
"We want to provide news content to outlets across the state and we want our students to exit high school with a portfolio of published work that would allow them to walk into any career," he said. "We aim to support community journalism around Oklahoma at a time when newsrooms are cutting staff and content. We see our students as part of the solution to help save local news."