---
Looking out the side living room window, author S.E. Hinton has a picture in her mind bringing a slight smile.
In the film based on her most famous novel, the yard next to the north Tulsa home was where the Greasers gathered. It's empty now, but she has a vivid memory.
"It was one of my favorite scenes because it was the only time in the book and the movie that all the guys were together," Hinton said. "Each one put his own impression on his own character with very few lines."
Two-Bit Mathews was not exactly sane. Steve Randle was kind of crazy. Sodapop Curtis was carefree. Dallas Winston — downright dangerous. Darry, Curtis a leader and protector. Ponyboy Curtis, the observer and narrator, the sometimes outsider among outsiders.
"The Outsiders" — the novel that created a new genre of literature — celebrated its 50th anniversary in April.
Hinton, a Tulsa native, wrote the book as a teenager at Will Rogers High School and received the publisher's contract at age 18.
"It built slowly ... It wasn't like an overnight success," Hinton said. "My first royalty check was $10. That could get you a tank of gas in Tulsa at that time. There was no big fan base and no big money. It grew to be part of my life. Now, it is hard to remember a time without it."
"The Outsiders" is ground zero for young-adult novels. Before, youth books were lumped in with children's literature and focused on teen cliches of proms, cruising, cheerleaders and football players.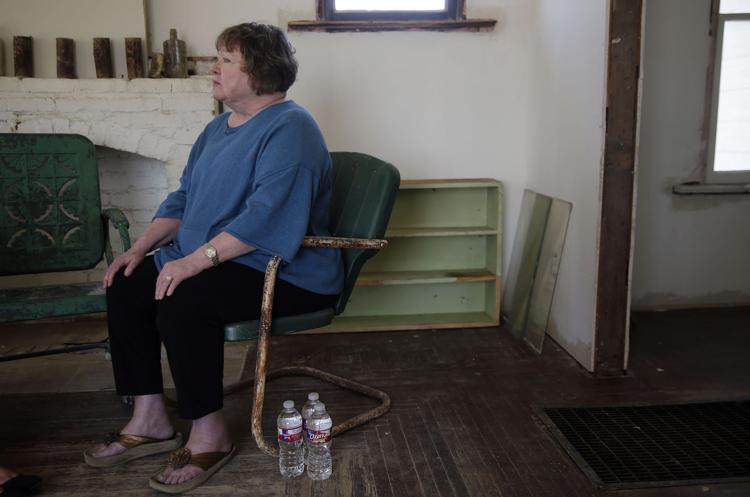 Hinton's voice freed teens to speak truths as they see them — to be and feel different from the norm.
"I wrote it at the right time of life," she said. "Even though as an adult writer the emotions seem over-the-top or seem overly dramatic, that's the way you feel at that age."
This black-and-white view is gritty but without judgment. It's about making families out of friends. Violence is a given. Loyalty is everything. Teen pregnancy, a whispered possibility.
Today, themes of class conflict resonate in different ways — economic, race, ethnicity, gender and sexual identity. As the title suggests, the struggle is feeling outside what's accepted.
"Our kids thought, 'I didn't know anybody felt like that,' but they all identify with feeling like an outsider, even in your own group," Hinton said. "Ponyboy never felt like he really fit into his group. That's such a universal experience."
In her 50-year writing career, Hinton added more to the young-adult collection and published adult novels and children's books, as well. But it's "The Outsiders" for which she's best known. Once, a person asked Hinton if that bothered her.
"How many writers get an 'Outsiders' in their lives? Not many," Hinton said. "No way am I upset about it. Writers don't get that. I can't think of another writer alive who has an 'Outsiders' in their lives."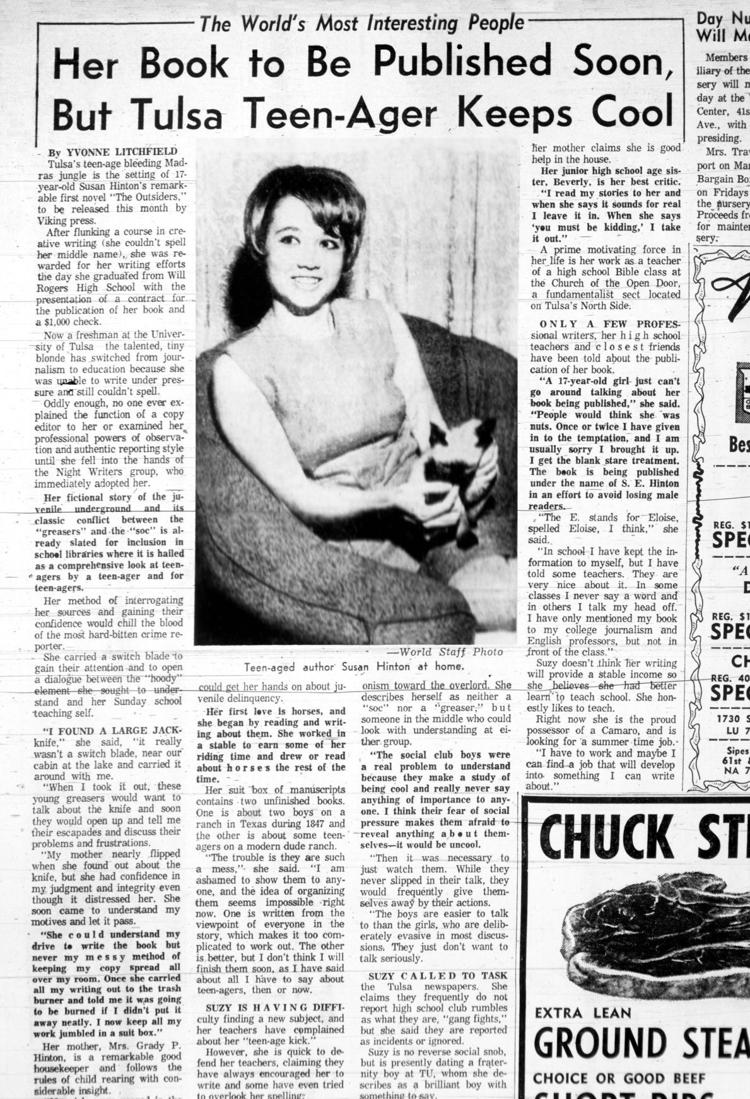 THE Book
Hinton started writing "The Outsiders" at age 15 out of frustration with the available selections for teens.
"I remember 'Great Expectations,' " but what does that have to do with anything with high school kids?" Hinton said. "I'm so glad nobody made me read Jane Austen until I was out of college. Now, I'm a Jane Austen expert."
Tapping into that creative craving, Hinton became inspired to write after a classmate in her neighborhood was beaten up by rich kids while walking home.
The character of Ponyboy was not an actual person. No character was. But their traits and personalities were pulled from people she knew.
Always a writer, she was also always a reader. In a 1967 Tulsa World story, Hinton's mother said her daughter constantly read "Gone With the Wind." Most notable is her direct style.
"I don't like to meander too much," she said. "I'm not philosophical and I'm not over-descriptive."
Hinton grew up in Tulsa, her father a door-to-door salesman, who died while she was in high school, and her mother an assembly-line worker.
Throughout high school, she refined the chapters of "The Outsiders" and eventually showed it to a friend of her mother's, who knew a New York literary agent. It was sold to the second publisher, the Viking Press. The softcover was picked up by Dell.
She followed it up in 1971 with "That Was Then, This is Now," 1975's "Rumble Fish" and 1979's "Tex." During this time, "The Outsiders" continued to surge in popularity, becoming standard-issue literature in American classrooms and sought-after Hollywood rights.
Hinton declined offers to turn her first novel into a film. Then, she had a positive experience with director Tim Hunter with the movie "Tex" in 1982. She agreed to sell the rights.
THE MOVIE
In 1980, a Fresno, California, school librarian convinced Academy Award-winning director Francis Ford Coppola to turn "The Outsiders" into a movie by sending a class petition to his private address.
To stay true to the novel, Coppola decided to shoot the film in Tulsa and take much of the dialogue directly from the book. He brought in Hinton to write the screenplay and to have a say in the filmmaking process.
The duo later made "Rumble Fish" into what Coppola dubbed an art film for teens.
"I absolutely loved that man, still do," she said. "I would work with him again. I've kept my Screen Actors Guild credential all these years just in case. If he ever calls, I'm ready."
"The Outsiders" launched the careers of many A-list Hollywood actors. The only known cast member at the time was teen star Matt Dillon, who played the violently impulsive Dallas Winston.
The roster includes Rob Lowe, Tom Cruise, C. Thomas Howell, Patrick Swayze, Ralph Macchio, Emilio Estevez, Leif Garrett and Darren Dalton.
"There wasn't any infighting, there wasn't any backstabbing and nobody was gossiping," she said. "They were cohesive."
Hinton became a type of mama bear, or maybe cool older sister, to the young actors. She still keeps in touch with all of them.
"The boys were brought here and turned loose with no adult supervision at all," Hinton said. "I stayed out of the hotel and didn't want to know what was happening. Now, on set, I was on them. But I knew better than to go to the hotel and control things."
One of Hinton's favorite party stories begins with: "I made Tommy Cruise throw up."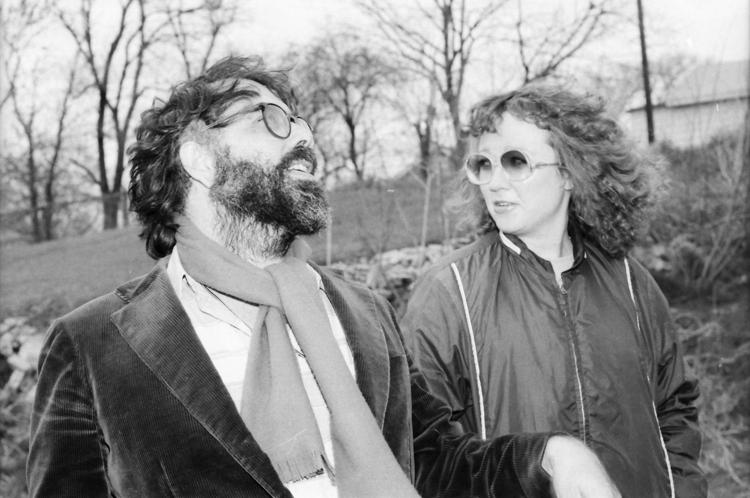 Coppola would host large pasta dinners for the cast, and Cruise ate a little too much on the evening he was to shoot a scene featuring his flips. He went to Hinton in a panic about his full stomach.
Hinton took him to the side of a food truck and found a solution.
"I fed him raw eggs until he threw up. I just stood there handing him paper towels," she said. "He was able to do his acrobatics."
Then, there was Diane Lane, the actress playing Soc character Cherry Valance and crush of many young teen boys. Hinton remembers Lane trying to be friendly with the up-and-coming male actors.
"I felt so sorry for her," Hinton said. "She's really a sweet, nice girl and would have loved to just hang out and be one of them. They just got so damn hormonal when she showed up. They ran around and bumped into each other. They teased her and teased her and teased her. She would've liked to have been friends."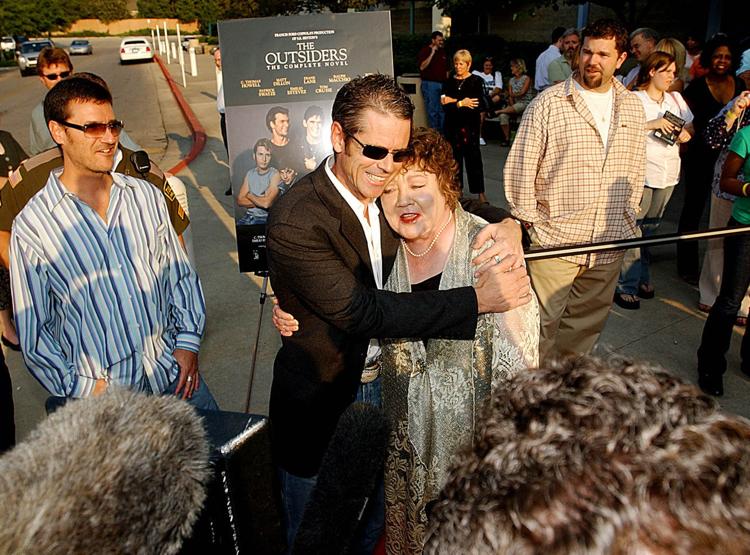 THE HOUSE
The home of the Curtis brothers in the film is in the Crutchfield neighborhood at 731 N. St. Louis Ave. Coppola was attracted to it because of its run-down look.
Through the years, people would ask Hinton if she was interested in buying the home for preservation.
"I'm having a hard enough time keeping up with my own house," she'd reply. "This was not a good neighborhood when we shot, and it's not a good neighborhood now."
When Los Angeles rapper Danny O'Connor bought the house last year to turn it into the Outsiders House Museum, he met with Hinton first and received her blessing. She is quick to compliment O'Connor and project managers Zachary Matthews and Donnie Rich.
"I've contributed to it and donated money to it, but they are the ones down here doing the work, the real work," she said. "Give them complete credit."
THE SUPERNATURAL
Since Hinton was a child, she's been fascinated with the paranormal. She has a collection of ghost stories and other tales of the unexplained.
Some of this interest showed up in her adult novel "Hawkes Harbor," with a vampire character. It's also evident in her public admiration of the CW network's "Supernatural."
The first fan letter Hinton ever wrote was to the program's creator, Eric Kripke.
"I wrote the letter how I would like one. I simply stated I like it and some examples of what I liked about it," she said. "I did not ask for anything. I did not want anything."
A couple of days later, she received an email from Kripke: "He said they were at the studio trying to figure out if it was a hoax."
Turns out, Kripke and much of the "Supernatural" crew count themselves among the legions of Hinton fans. She was invited to Vancouver, Canada, to hang out on set.
It's become an annual trip. She has a director's chair with her name on it, and she keeps the crew's same long hours. Like with "The Outsiders," Hinton has developed close relationships with the actors and others on the show.
"I love being on set," she said. "It's community storytelling. It is a lot of fun."
Hinton has been asked to write a piece for Entertainment Weekly about "Supernatural." When asked if she contributes as a writer, she offers a subtle laugh.
"Oh, I don't want to mess up the story," she says.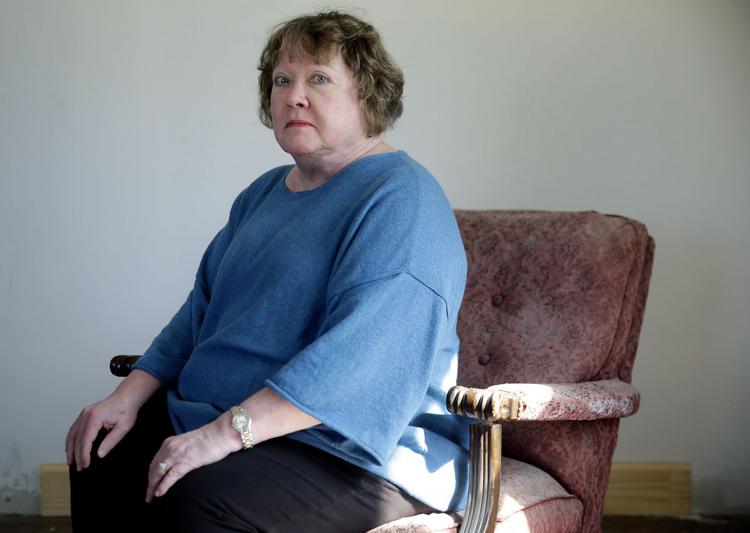 THE NOW
The anniversary means Hinton will be holding some tours for book signings. For an introvert, it can be stressful, though she has it down to an art.
Her most enjoyable access to fans is through Twitter. She answers questions often, engages frequently and retweets bits of interest all the time.
"I love it because I can interact with fans with limited words, and I can follow people I like and see what they're up to," she said.
Some followers can get testy, like asking why she made a character die or arguing about whether any "Outsiders" characters are gay (they aren't). Hinton will bite back.
"I wrote the story that came to me," she said.
She doesn't read fan fiction but has no problem with it.
"I think it's a good way to practice writing. When I was in middle school, I wrote what would be considered fan fiction of 'Bonanza.' There was no place to put it; it was just fun to do."
Among her most enjoyable and most challenging are her works in adult fiction.
" 'Hawkes Harbor' was the most fun ever. I just threw all the rules out the book," she said. "I didn't stay with a single narrative ... I went all over the place. I didn't set in a specific location."
By contrast is "Some of Tim's Stories." This short-story collection offers 14 vignettes of no more than 1,000 words each about the lives of cousins Mike and Terry. An unusual twist is not having a character named Tim. Instead, Tim is the writer of the stories and has translated his life into these fictional stories.
"I did 'Hawkes Harbor' in that each chapter could be a short story and are hooked together in a linear way," she said. "With the 1,000 limit, I might end up with 1,030 and wonder if I could cut 30 words. But I always could."
Currently, she has finished a screenplay of "Some of Tim's Stories" and is working with a producer to have it made into a movie.
"It's some of the best writing I've ever done," she said. "I always say every book is practice for the next one."
Hinton has lived a largely quiet and unassuming life in Tulsa.
"I was born here and grew up here. It's been interesting watching all the changes and being part of it," Hinton said. "This is home, and this is where I like to live. It's very peaceful here, and I'm glad to see a booming downtown."
---
About "The Outsiders"
Summary: Told through the narrator of 14-year-old Ponyboy Curtis, the story spans a two-week time in his life. He is the youngest of three brothers, who were orphaned after their parents died. The oldest brother, Darry, works two jobs to support the family. Considered Greasers, they live in poverty in a part of town often harassed by wealthier kids, called Socs (as in Socials). Ponyboy struggles with feelings of being outside the group. After a deadly run-in with a group of Socs, he finds himself on the run with a fellow Greaser.
Author: Native Tulsan S.E. Hinton started writing the book at age 15 while a student at Will Rogers High School. She received a publishing contract from Viking Press at age 18. A friend of her mother's knew a literary agent in New York.
Sales: It has sold more than 14 million copies worldwide in several languages and is standard-issue literature in schools. It continues to sell more than 500,000 copies a year.
Sidenote: The phrase "Stay Gold" was coined by Hinton. It was inspired by the line "nothing gold can stay" in a Robert Frost poem cited in the book.
---
About the Author
Susan Eloise (S.E.) Hinton, 68, was born and raised in Tulsa, graduating from Will Rogers High School in 1966. She met her husband, David Inhofe, while attending the University of Tulsa, and the two married in 1970. She graduated from TU the same year with an education degree. The couple has one son and continues to live in Tulsa.
Teens - "That Was Then, This Is Now (1971)," "Rumble Fish (1975)," "Tex (1979)" and "Taming the Star Runner (1988)"
Children's - "Big David, Little David (1995)" illustrated by Alan Daniel and "The Puppy Sister (1995)" illustrated by Jacqueline Rogers
Adult Fiction - "Hawkes Harbor (2004)" and "Some of Tim's Stories (2007)"
In 1988, she received the inaugural Margaret Edwards Award from the American Library Association for her contribution in writing for teens.
Previously, authors of young-adult books were not distinguished separately from children's writers. In receiving the award, the ALA stated that Hinton's work has shown the "lasting ability to speak to the young-adult experience, to help readers to become more aware of themselves and of the world around them."
Popular questions asked of Hinton
Where did the names come from (i.e. Ponyboy, Sodapop, Two-Bit)?
"I do remember at that age everyone wishing they were named something else, probably part of establishing an identity other than the one your parents have for you. The strange names seemed to fit the characters, though, so I left them." - From sehinton.com
Why do you use your initials?
'"I use my initials instead of my first name because the publishers were afraid the first reviewers would assume a girl couldn't write a book like the 'Outsiders.' After that, I found I liked the privacy of having a 'public' name and a private one, so it has worked out fine." - From sehinton.com
What book did you like writing the best?
"I really enjoyed writing the 'Outsiders' the most — I wasn't thinking about getting it published or what reviewers would think, I just was totally involved in the story. It's hard to do that when it is your profession." - From sehinton.com
Why are all of your main characters male?
"I started using male characters just because it was easiest as a tomboy, most of my close friends were boys, and I figured nobody would believe a girl would know anything about my subject matter. I have kept on using male characters because (1) boys have fewer books written for them (2) girls will read boys' books, boys usually won't read girls', and (3) it is still the easiest for me. My elementary age book, 'The Puppy Sister,' is told from a female point of view. Female puppy, that is, if that counts." - From sehinton.com
Ginnie Graham 918-581-8376
Twitter: @GinnieGraham
Contributing to the reporter were Louis Graham (Edison Preparatory School 7th grader) and Sonnie Simons (Owasso 8th grader)
Be the first to know
Get local news delivered to your inbox!