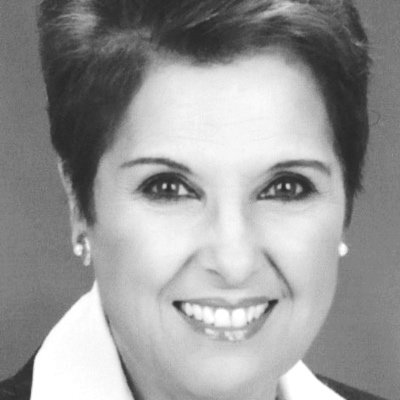 Budget cutbacks and a plan to reorganize the news department meant three longtime news anchors of the Oklahoma Education Television Authority signed off for the last time Wednesday.
The contracts of Gerry Bonds and George Tomek and weatherman Ross Dixon, anchors of the statewide network's "Oklahoma News Report," were not renewed, OETA Executive Director John McCarroll confirmed Wednesday.
"On top of last year's cuts of 14 percent, we had an additional 6-percent cut this year, meaning we have $994,023 less than we had last year," said McCarroll. The salaries of the three news anchors and weatherman amounts to about 10 percent of those cuts, he explained in a phone interview from Oklahoma City.
"These are not layoffs. What we are trying to do is save money so we don't have layoffs. We can save that money and do other things with it. We want people to know we are trying to be good stewards of our money."
The plan is to use those on the staff who already have journalism or anchoring experience. Dick Pryor will be the main replacement with potential assistance from Lis Exon, Cathy Tatom, Angela Rosecrans in Tulsa, Oklahoma City reporter Robert Burch and "Gallery" host Susan Miller.
"We're just looking at ways we can reorganize our staff. We plan to start using every one we can to not have there be an effect on our news. This is not going to change the content of our news at all — just who's delivering it."
Several local productions also have been placed on hiatus. They include "Tulsa Times," "OKC Metro," "The State of Creativity" and "People's Business." "Legislative Week" completed its run when the Legislature adjourned for the summer.
"We'll probably be looking at them six months down the road and saying which ones we need to get back on the air and how can we do it," McCarroll said. "We will also be doing possibly fewer documentaries and that sort of thing as our staff is filling in and helping take up the slack."
The economy is forcing moves like this across state and the country, he said. OETA has also not refilled positions of four other staffers who left during the year and funds raised during the public television network's twice-yearly Festival can only be used for programming, not staffing.
"It's touching Oklahoma and we are going to do what we have to do to continue serving the people of Oklahoma. I think it's interesting that the same day that this broke about our three part-time contract people, something like more than 100 Oklahoma City teachers found out they are not getting their contracts renewed. It's happening everywhere."
---