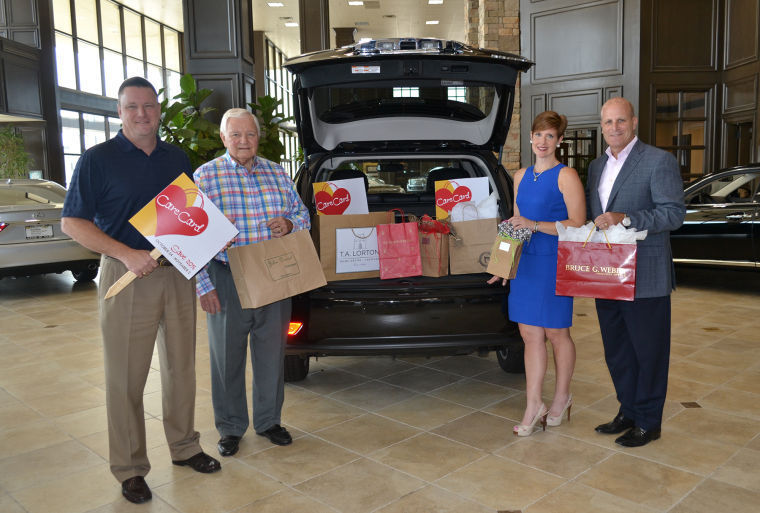 In 1998, Family & Children's Services inaugurated the "Care Card," a way for residents to assist the people in the Tulsa-area community most in need of help.
Shoppers could present their Care Card at participating stores and receive a discount on their purchases, with proceeds from the sales of the cards going to fund the programs offered by Family & Children's Services.
These 49 programs provide an array of specialized programs in mental health, substance abuse and family services that help to heal traumatized and hurting children, strengthen individuals and families, and provide hope and recovery for those battling mental illness and addiction.
The Care Card program has grown from 30 stores participating in the first year to the almost 200 stores taking part in 2014. The program has raised more than $1 million over the past 15 years, and the goal for this year is to raise $150,000 that will help fund the 49 programs Family & Children's Services offers and that benefit one out of every six Tulsans.
A special "pop-in" event will be held Thursday, Sept. 18, at the Lexus of Tulsa dealership to give Tulsans the chance to purchase Care Cards for a special price of $50.
The event will include free food and drinks and will also give attendees the chance to win various prizes, such as merchandise and gift cards from Care Card businesses, as well as the chance to test-drive select cars from the various dealerships in the Don Thornton Automotive group.
Care Cards will be honored by participating merchants from Oct. 24 to Nov. 2. After Sept. 18, cost of Care Cards will be $60.
Event details: 5:30-7:30 p.m. Thursday, Sept. 18 at Lexus of Tulsa, 4210 S. Memorial Drive
Co-chairs: Holly Allen and Shea Roach
Sponsors: Presenting – Don Thornton Automotive. Paris Sponsors – Blue Cross & Blue Shield of Oklahoma, George Kaiser Family Foundation, The Private Bank at Bank of Oklahoma, William K. Warren Foundation. Milan Sponsors – Bruce G. Weber Precious Jewels, Citizens Security Bank, John Daniel Footwear, On a Whim, The Silver Needle
Price: $50, available at the event
James D. Watts Jr. 918-581-8478