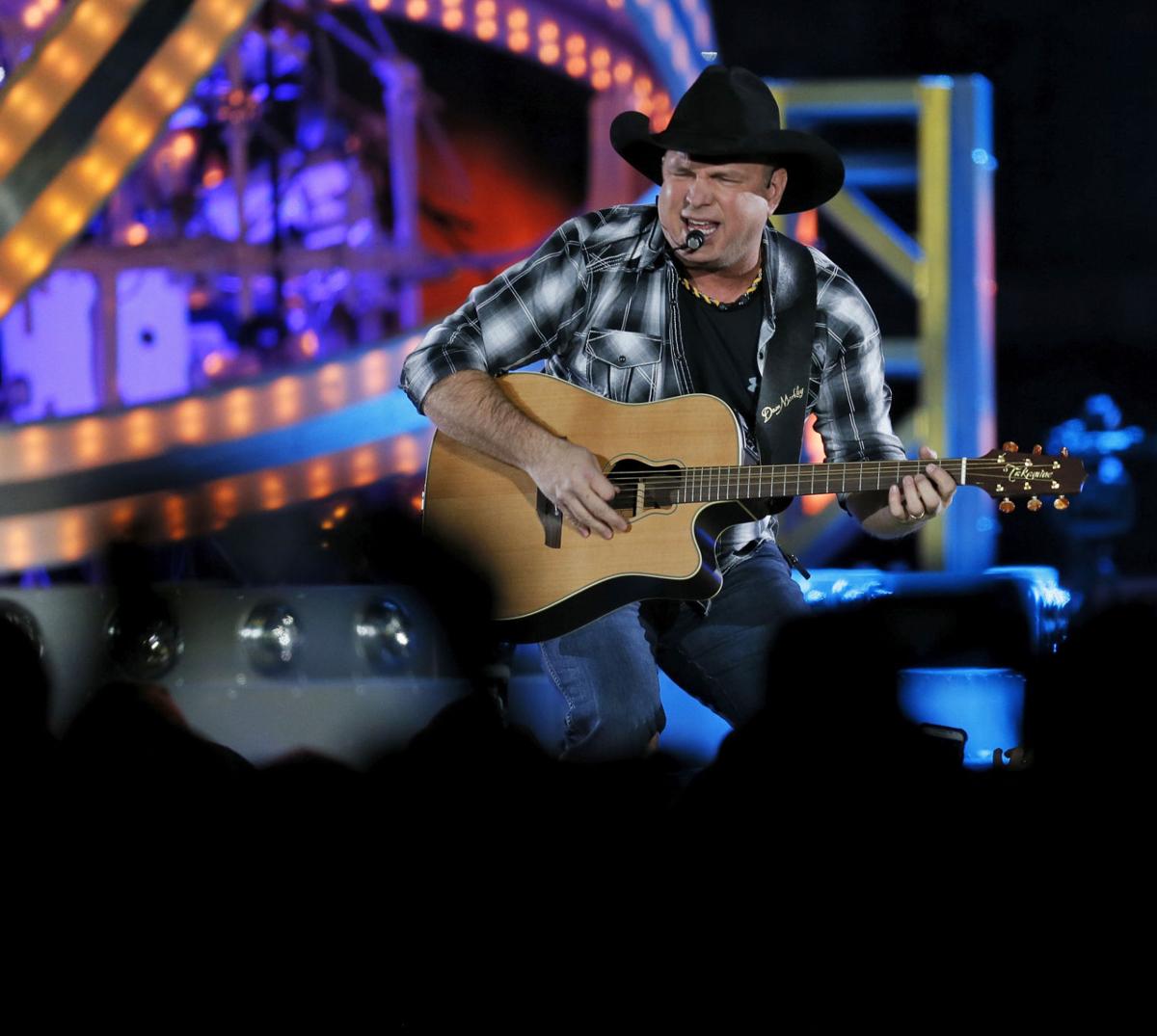 John Martin's football career ended with concussion No. 7.
"That's all I remember," he said. "The last one, it was scary. It was one that lingered for quite a bit."
Born and raised in Stillwater, Martin was a multi-sport high school athlete who grew up in locker rooms. He was a junior wide receiver at Baylor when he was dealt the last of his concussions.
Baylor footed the bill for Martin to continue his education, but when life after football arrived prematurely, he needed a new passion to pursue. He gravitated to music, but still knows jocks in high places. Maybe you've heard of Garth Brooks and Burt Reynolds?
Brooks, a former track and field athlete at Oklahoma State University, advised Martin to move to Nashville. It proved to be sound advice. Said Martin, "If Garth Brooks advises you to give something a shot, you better get in there and give it a whirl."
Reynolds, who played college football at Florida State, is the star of a movie ("Dog Years") that premiered at the Tribeca Film Festival in April. Martin said he wrote 18 songs for the movie and 12 wound up in the film.
"Dog Years" tells the story of an aging former movie star who is forced to face the reality that his glory days are in the rear view mirror. Adam Rifkin, who directed the film, wrote the script especially for Reynolds, 81.
Before writing songs for the flick, Martin asked if he could spend time on set to get a better feel for the tone of the film. When Martin met Reynolds, he was introduced as a former football player who writes songs. Of course, they started talking about football. It was a perfect icebreaker.
"You sit down and talk to him for 10 or 15 minutes and it wasn't about the movie," Martin said. "It was about the good old days playing football."
Surrounded by talent
Martin has been surrounded by talent before. For instance: While at Stillwater High School, his quarterbacks were Matt Holliday and Josh Fields, who became Major League Baseball players.
He was surrounded by talent at his home. His father, Dave, was a national champion wrestler at Iowa State.
Dad is retiring in July after a quarter century on the OSU athletic department staff. Brooks, who threw the javelin for OSU in the 1980s, used to visit the Martins' home with other members of the track team, according to John Martin.
Many years later, after Garth became Garth and after Martin began his pursuit of music, the country superstar was at an event with OSU athletic department officials.
"Coach (Mike) Holder started telling Garth about me because his wife, Robbie, liked some of my music," Martin said.
Brooks responded by offering his phone number and suggesting Martin call at a specific time the next day.
"From our first phone call, he made me feel like we were long-lost friends," Martin said. "We started exchanging emails and phone calls and developing a friendship and, like I said, to have a chance to learn from one of the best ever is a huge blessing."
Martin said he was a solo songwriter, never writing a song with anybody, before moving to Nashville six years ago. Why move to Nashville? Brooks put it in sports terms.
Said Martin: "He said you grow up with your buddies, your community of guys, where sports is all you do. You live, breathe and talk those sports. If you want to experience that type of a 'team atmosphere' in the music world, get out to Nashville!
"And he was 100 percent right. Ninety nine percent of the people you meet in Nashville are passionate about music and songwriting. They are everywhere — on every street, at every coffee shop, in every club. Once you get out here, you realize this town is very special. It can humble you and inspire, both at the same time. The talent here is unlimited."
Martin said being around Hall of Fame songwriters and learning how to co-write opened his eyes. He took notes and tried to figure out tricks of the trade he could use to further his career.
Brooks and his wife, Trisha Yearwood, moved from Oklahoma to Nashville three years ago. Martin said that's when they started hanging out, working out and playing basketball together. Basketball?
"I wouldn't ever say this to him, but he's really good," Martin said. "And, honestly, Trisha is better than both of us."
Martin said he has written a couple of songs with Brooks, including "Ugly Christmas Sweater," which appeared on a Brooks and Yearwood Christmas album last year.
"That experience, you want to talk about how sports and music go hand in hand, we literally started writing that song on the basketball court one morning when we were shooting hoops and talking about Christmas music we love," Martin said.
He said the other song he wrote with Brooks hasn't been released yet.
"If you're from Oklahoma and in the music business, becoming friends with Garth and having the opportunity to work with him is like playing basketball with Micheal Jordan or being in the huddle with Joe Montana," he said. "People like that inspire you to elevate your game so you can compete inside the lines when your number is called."
Martin got a call last May from Gordon Whitener, one of the producers for "Dog Years."
Singing with Reynolds
Martin read the "Dog Years" script and got excited.
Reynolds' character, Vic Edwards, is invited to a film festival to accept a lifetime achievement award. But he bails on the festival and a young girl (played by Ariel Winter) assigned to be his driver takes him on a soul-searching tour of landmarks from his youth. It's a story about growing old, and it allows Reynolds to survey his life, regrets included.
Martin said he was immediately made to feel special by Reynolds when they met. And Martin said it was an amazing experience to see Reynolds open himself up and be vulnerable during the making of the film.
"It conjures up emotions, and that's why I love this movie so much," Martin said.
He said his whole family — mom, dad, brother, sister, aunt — attended the screening in Tribeca. Reynolds sang in the film. At an after party, Martin's aunt told Reynolds how much she loved the song. It reminded her of her late husband. Come back after I have had one drink, Reynolds told her, and we will sing that song. Before the party was over, Reynolds waved over Martin's aunt and they sang.
"So what kind of guy is Burt Reynolds?" Martin asked. "He's the kind of guy who will sing with your aunt."
Martin had a collaborator, too. He contacted a friend, Jamie Floyd, to help write the songs for the movie. One of the tunes ("Yet to Come") written and performed by the pair won best original song when "Dog Years" played at the Nashville Film Festival.
Why break up a good thing? Martin and Floyd (who has a Grammy nomination on her resume) decided to continue the partnership beyond the movie. The name of their duo is Stranger Friends, and they were signed to a record deal.
Martin has another film-related project cooking. He said he will be the director of original music for a documentary ("The Price of Legacy") about high school wrestling in Perry, Oklahoma.
Martin said he's excited to be a part of the movie because it's not just about a small town in his home state. It's about all the "intangibles" and lessons you learn from participating in sports. The lessons helped him when life after football arrived sooner than expected.
Jimmie Tramel 918-581-8389
Twitter: @JimmieTramel