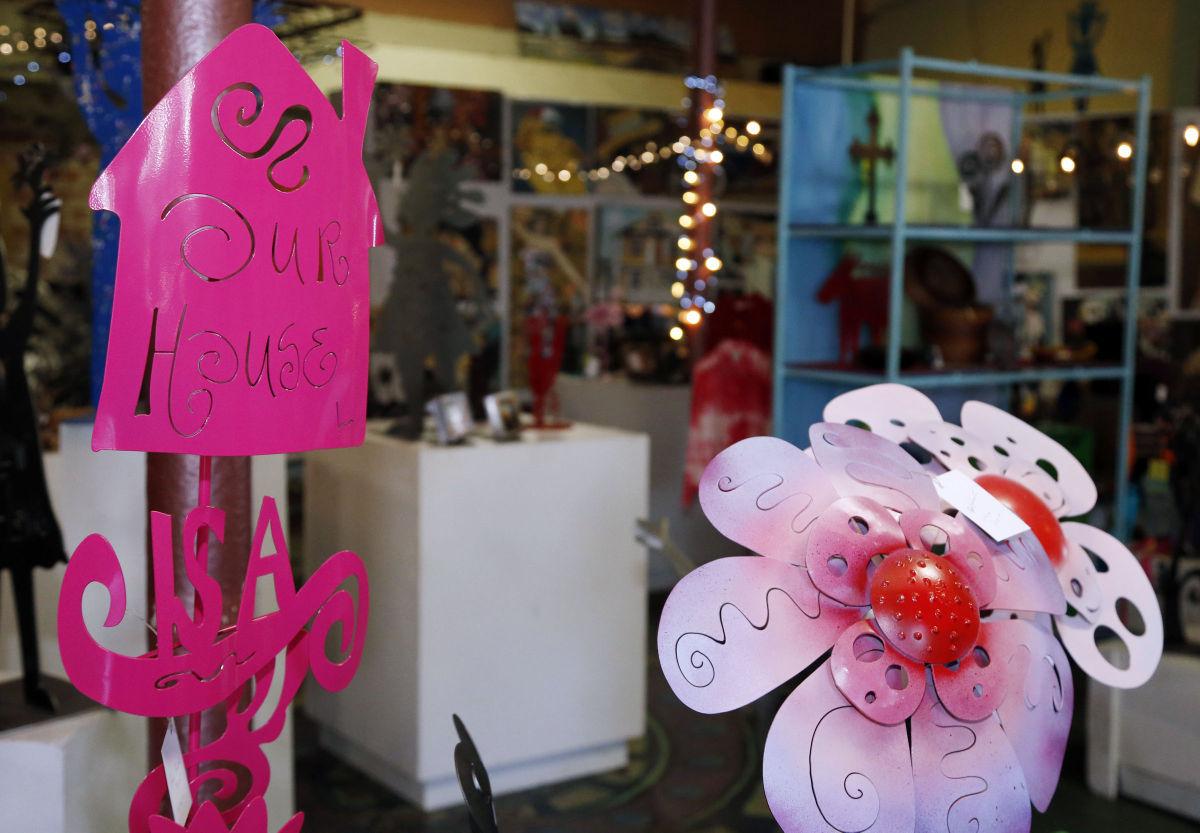 Tulsa's Garden Deva will celebrate 20 years in business June 24 and 25 with friends, music, sales and fun.
Artist and owner Lisa Regan will open her studio and shop, Garden Deva Sculpture Co., 317 S. Trenton Ave. in the Pearl District, and will feature discounts throughout the studio, along with special entertainment each day.
To celebrate the shop's anniversary, all metal work in the studio will be discounted a minimum 20 percent off and up to 75 percent on selected items, according to a news release.
Friday festivities will include music by Mark Gibson from 5:30 to 7:30 p.m. and Mangiamo Food Truck will be there Friday and Saturday during the celebration.
Over the past 20 years, Regan has created an internationally collaborative sculptural series of trees that permanently decorate the gardens of the Philbrook Museum of Art, artwork that greets visitors at Tulsa International Airport, pieces that inspire students on the campus of OU-Tulsa and several additions that adorn the Tulsa Botanic Gardens' Children's Discovery Garden.
Garden Deva has been featured in Southern Living and the Los Angeles Times, Treehouse Masters on the Animal Planet channel, and in every local publication in Tulsa.
Garden Deva won a contest put on by the United States Postal Service to create a menorah to be featured on a Hanukkah stamp that was in production from 2009-2011.
The sculpture company is offering beginner metal sculpting classes throughout the summer to share Regan's love of metal art.
Jessica Rodrigo 918-581-8482
jessica.rodrigo@tulsaworld.com