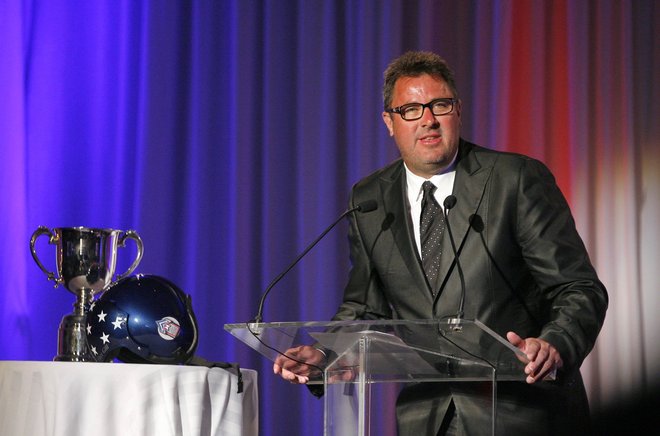 Vince Gill has joined a group called The Time Jumpers for its debut Sept. 11 album release.
The band's Western-swing sound debuted in 1998 as a collective of like-minded fiddlers, guitarists and other musicians and has since grown to 11 members. Their weekly live shows are a "Nashville staple," reports the Great American Country website.
He's played as a part-timer with the 11-member band for years, and Gill told the Portland Press Herald that being with the band now reminds him of his early career days.
"We split up the money after the gig behind the amps, just like the old days. ... I like to joke, 'It's the only time I play in Nashville where I get paid.' Every other gig is a benefit.
"I just love playing music. I don't know why some people have to think that if they do well they can't be what they used to be. I like being what I used to be."
Their weekly live shows have included guest appearances from artists including Reba McEntire, Jimmy Buffett, Kings of Leon and Toby Keith.
Artists record Fleetwood Mac tribute album
Musicians have come together to record "Just Tell Me That You Want Me: A Tribute to Fleetwood Mac." USA Today called it "the Mac daddy of tribute albums," and it's set to be released Tuesday.
It contains contributions from Tulsa-born and raised Annie Clark (aka St. Vincent), as well as Tame Impala, MGMT, Billy Gibbons of ZZ Top, Best Coast, The New Pornographers and more covers from a diverse band of creative forces that draw upon every era of the influential group's 45-year history.
Original Print Headline: Gill joins Time Jumpers on debut album