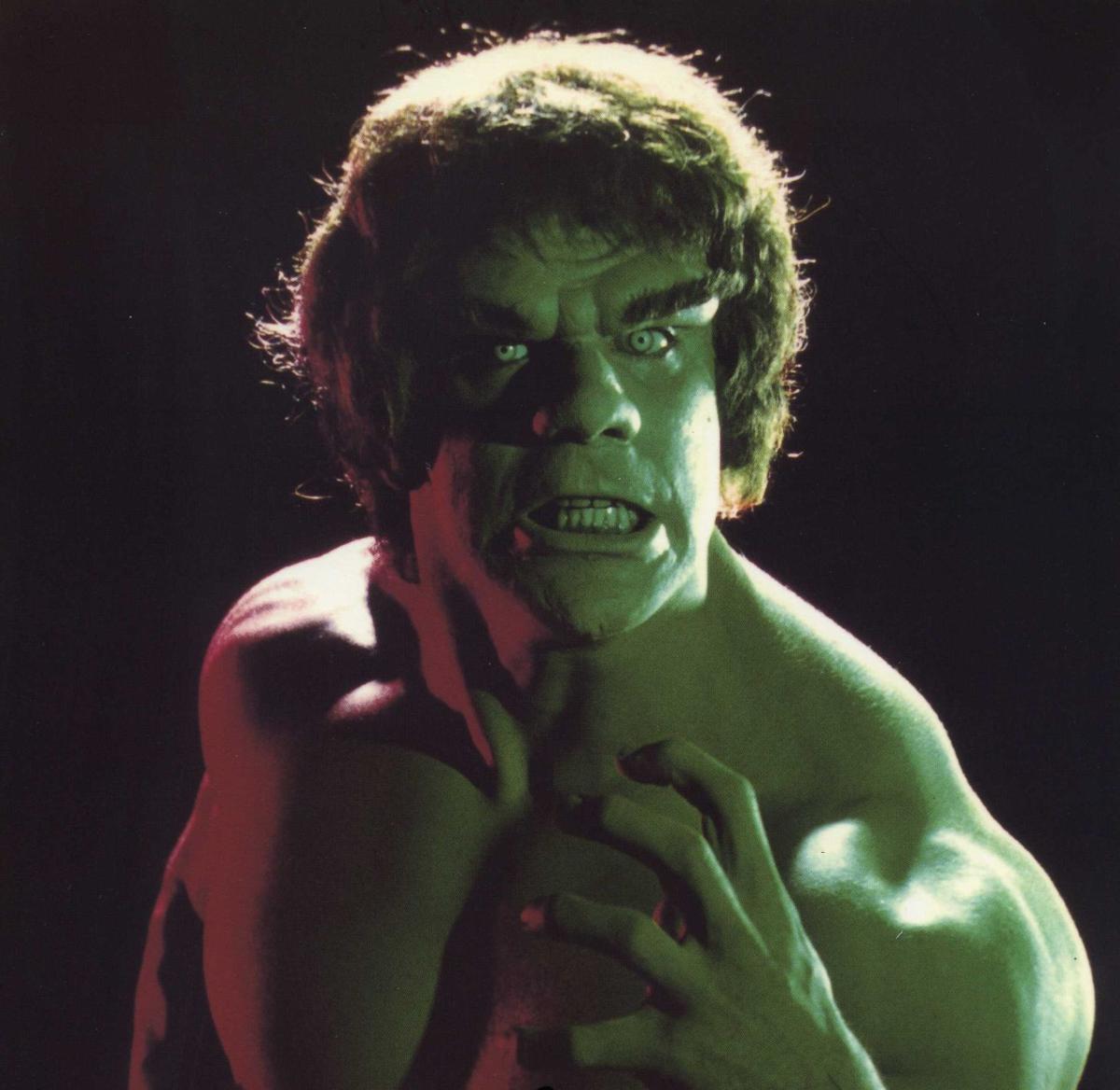 Gamma radiation gave Lou Ferrigno incredible power during the 82-episode run of "The Incredible Hulk" television series.
The actor's energy source now? Fans.
Ferrigno is among celebrity guests at the Wizard World Tulsa pop culture convention, which began Friday and will continue Saturday and Sunday at Cox Business Center in downtown Tulsa.
Wizard World stages a series of pop culture conventions around the country, giving lovers of TV, movies, comics, music and other forms of entertainment an opportunity to get face time with con guests.
Ferrigno has been on the Wizard World circuit for about 15 years. He said he didn't realize he had such a big "Hulk following" until he started making convention appearances. He said connecting with fans at shows gives him power and instant gratification.
"They tell me how much I have affected their lives and make me realize how much I am loved by so many people," he said. "That, to me, is why I enjoy it."
Let's hit on a few topics — including Michael Jackson, "The King of Queens" and "Battle of the Network Stars" — with the man who made the Hulk a TV star.
• Michael Jackson meets the Hulk wasn't a Marvel Comics title, but maybe it should have been.
Ferrigno, a fitness lover and former Mr. Universe, trained the King of Pop off and on for 20 years beginning with prep work for the Jackson family's Victory Tour in 1984 and continuing until the late performer's final tour.
"He was a down-to-earth guy," Ferrigno said, indicating that Jackson came to his house for late-night sessions because that's when he preferred to train.
Ferrigno said he had to push Jackson, who didn't exercise much. "And everything I told him to do, he did it."
They became friends. Ferrigno said there was "a real guy, a nice kid" inside Jackson. Ferrigno saw something of himself in Jackson because they both had abusive fathers. "And I loved his passion for music and he loved my passion for fitness."
• "The Incredible Hulk" TV series, which debuted in 1977, will turn 40 next year. Ferrigno was introduced to a new generation of TV viewers when he played himself in the sitcom "The King of Queens."
Ferrigno said the opportunity came about because he did a movie ("The Godson," a Godfather parody) with Rodney Dangerfield and Dom DeLuise. Ferrigno said "The King of Queens" producers watched the film and came up with the idea for Ferrigno to play himself as a neighbor of the series stars.
"I did the one episode, and it was so well-received they said we want to give you a recurring role," Ferrigno said.
He said he did three or four episodes a year for seven seasons. It gave him a chance to do comedy on TV, and it allowed him to speak, which is something he didn't do on "The Incredible Hulk." Ferrigno was permitted to communicate only in growls and facial expressions, even though the Hulk has always had the ability to speak in comic book source material.
"I knew at the time I was typecast," Ferrigno said of his post-Hulk experiences. "They said, 'Maybe Lou Ferrigno can't speak.' So I changed all that. I went to the theater and then eventually I did 'King of Queens.' I was in the movie 'I Love You Man.' So over a period of time I changed that because, at the beginning, I did have like a speech impediment, but over the years, I have kind of fine-tuned that."
• Once upon a time, before reality television ran rampant, actors from CBS, NBC and ABC programs competed in a made-for-TV Olympics called "Battle of the Network Stars." Ferrigno anchored the CBS tug of war team, which is arguably one of the greatest coaching decisions of all time.
Ferrigno was asked this question: If you could pick anybody to be a "Battle of the Network Stars" teammate now, who would you choose?
"I would say Hugh Jackman because he is a great athlete, and I think he will give 110 percent like me," Ferrigno said.
Jackman is a great athlete?
"Wolverine," Ferrigno said. "The way he moves."
• TV versions of "The Incredible Hulk" and "The Amazing Spider-Man" arrived within one year of each other on CBS. Spider-Man lasted 13 episodes. The Hulk was the first live-action Marvel character to survive and thrive on TV.
"The Hulk planted a seed," Ferrigno said. "If it wasn't for the Hulk, you wouldn't see the Avengers today because it started with the Hulk."
Ferrigno said one reason people liked the TV Hulk in the beginning was because of the physicality and the muscle. There was no Hulk "costume." There was only Ferrigno's body, layered with green makeup and honed by years of bodybuilding.
The Hulk, even though he can appear scary, is a sympathetic character. Ferrigno said the vulnerability and sensitivity portrayed by the TV Hulk "captured everyone's heart because every one of us has been bullied in our life and we have a little kid inside of us where we want to release that anger, that demon, and the Hulk does that for you."
Ferrigno, who suffered hearing loss as a child, was a victim of bullying. He turned to weight lifting because he didn't want to be picked on any more. Fans who meet him at cons may be inspired not just by that but by the fact that he continues to emphasize taking care of his body.
"I have had fans over the years say, 'I lost 50 pounds or 100 pounds since I met you and I got motivated.' To me, that's very important."
• The Bruce Banner version (and therefore the Ferrigno version) of the Hulk is currently deceased in Marvel Comics, although there's a younger version in circulation. Dead comic characters have a habit of coming back to life. The Hulk has got to come back, right?
"Sure," Ferrigno said. "Hulk never dies."
Jimmie Tramel 918 581-8389
Twitter: @JimmieTramel