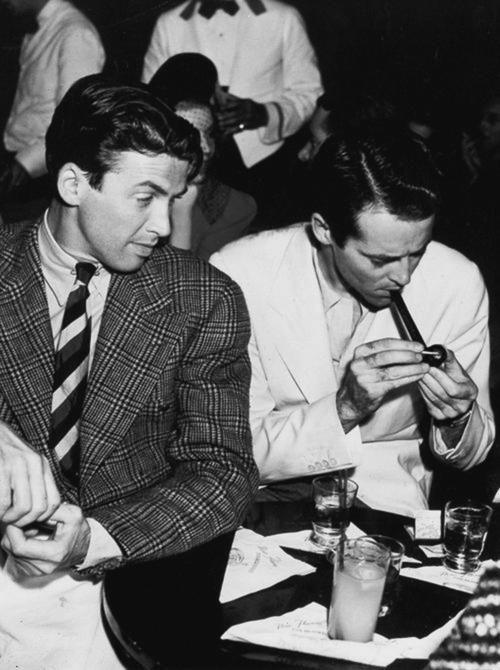 Robert Matzen has long enjoyed "It's a Wonderful Life," but he also said the holiday classic makes him uncomfortable in spots.
"I always cried at the end," Matzen said.
"Who doesn't cry at the end when Harry Bailey says 'To my big brother, George.' I dissolve into a bucket of tears, and I did again two weeks ago."
That's when Matzen visited a theater to watch "It's a Wonderful Life" on the big screen.
Never mind how many times Matzen had seen the movie before, this time was different. He saw it with what he described as an "all-new set of eyes."
Translated: Matzen saw the movie as someone who knew the story behind the story. He knew why, at the end of the film, it was easy for actor Jimmy Stewart to unleash rage while playing George Bailey in that drafty old house in Bedford Falls.
A Pittsburgh-based writer, Matzen is the author of "Mission," a new book about World War II. What does that have to do with "It's a Wonderful Life?" The book's subtitle is "Jimmy Stewart and the Fight for Europe."
Stewart was a movie star and an Academy Award winner before he served in World War II. "It's a Wonderful Life" — 70 years old this year — was the first movie Stewart made after he returned from the war. What happened during Stewart's time in Europe?
"To me, the Stewart wartime story was the great untold Hollywood story," Matzen said.
Matzen decided the story needed to be told, so he wrote the book.
Stewart didn't want to be a ceremonial soldier who served the country by making films for the government. He wanted to fight for his country because it was a family tradition. He was a "real" and decorated soldier who flew 20 combat missions. Those missions are reconstructed in such detail in the book that readers will feel like they're getting frostbite and counting parachutes (hope those fellows survive) while seated next to Stewart.
Of course folks know about Stewart's body of work as an actor. He's a film legend. But are most folks unaware that Stewart was an actual WWII combatant?
Said Matzen: "I think the reaction that I have gotten just on the book tour and in the last couple of months is how many times people have said 'I didn't know that. I didn't know that about him. I didn't know that side of him.' Because all that was attached to his name was 'war hero.' Well, what does that mean? That was one of the things that drove me was trying to discover, in his case, what does that mean, war hero? And was that just manufactured by Hollywood? I didn't know."
Among reasons Matzen didn't know is Stewart (who died in 1997) refused to talk about his war experiences. If dodging enemy fire was a top priority in Europe, dodging reporters was close behind. He just wanted to serve, period, and his combat missions were off-limits as a conversation topic when he returned.
"I saw too much suffering," he said. "It's certainly not something to talk about."
"To me, Stewart not only did himself a disservice by not talking about the war, but, more than that, he did a disservice to the men he served with," Matzen said.
"What was locked up inside of him were a lot of great stories about terrific guys in that bomb group and that squadron and they represent the terrific guys in all the bomb groups who flew all the missions. They are a microcosm of that tremendous effort over Europe."
Matzen can't believe so many Stewart biographers "tripped over" the story of his wartime service and kept going without stopping to explore. Matzen pointed out that another writer, Michael Bandler, attempted a book on the subject, but did not complete it. Bandler donated his unfinished work to Brigham Young University.
Matzen was able to flesh out the rest of the story with the help of government records.
"Those missions are out there if you know where to look," he said. "And I didn't know where to look, but I have a researcher (Ann Trevor) in D.C. who did know where to look and she found them. It was criminally easy for her to find them if you knew where to look, and she knew who to talk to and who to ask questions of."
The vast majority of the book focuses on the military phase of Stewart's life. But the lead-up includes interesting nuggets about his Hollywood social life (is there anyone he didn't date?) and a life-long fascination with flying. He and roommate Henry Fonda were model plane enthusiasts. Fonda got a studio contract before Stewart. When Stewart followed Fonda to California, Fonda sent a telegram urging Stewart to bring along the model plane they had built together. "Guard with life," the telegram read.
Fonda made this observation after Stewart returned from flying real planes overseas: "Some of the fellas who'd been big stars before the war came back looking like hell. That happened to Clark Gable. He looked 10 years older. Jim had also aged quite a bit."
Lt. Barry Shillito is quoted in the book as saying the rigors of war changed Stewart's physical appearance so much that it was almost as if Stewart had been a POW (he wasn't).
Despite everything Stewart saw and endured in Europe, he once said he was far happier in the service than at any time in his life. He cited closeness and camaraderie with "wonderful guys." He said he felt like he was part of a divine scheme and he had an obligation to do his very best.
"I wasn't play-acting," he said. "I was living it."
But what about "real" acting when he returned? Stewart was a changed man, and not just in appearance. Experiencing night sweats and shakes, he struggled with what would later come to be known as post-traumatic stress disorder.
Five years removed from his last movie, was Stewart still a wanted man in Hollywood? A studio exec had an idea for him to star in an autobiographical flick. No way.
Post-war, Stewart's phone wasn't exactly ringing off the hook. But director Frank Capra, who previously had collaborated with Stewart, wanted to transform a story titled "The Greatest Gift" into a movie. The story was about a man from a small town who wishes he had never been born. "The Greatest Gift" would become "It's a Wonderful Life" and Capra wanted Stewart to play the lead.
Capra's initial pitch to Stewart went sour.
Said Matzen: "There are two things that I think scared Stewart was he came back and got off the boat and said 'I just want to make a comedy. If anyone will hire me, I just want to make a comedy. The world has seen enough darkness.' So what does Capra bring him is a story about a guy who wants to kill himself. OK.
"That's one thing. The other thing was the supernatural aspect. An angel. OK. It just made Stewart uncomfortable, and that's understandable, and it made his agent uncomfortable, too. It was an instantaneous reaction to just sort of walk away."
Capra and Stewart met again over dinner. An agreement was reached. And generations since have learned through the movie that each man's life touches so many other lives.
Stewart said Capra saved his career. Matzen speculated that Stewart would have had a post-war film career even if he hadn't agreed to play George Bailey. But it would have been a different career.
"I would say he takes a safer road," Matzen said. "I think he still would have been offered these silly pictures that he made in the next year or two like 'Magic Town.' He still makes those and he doesn't take the chances that he took in pictures like 'Winchester '73,' when he started to explore the dark side."
Offering elaboration, Matzen said, "One of the impacts of 'It's a Wonderful Life' was he realized what was inside him and how he could let it out on screen, like when he breaks up his living room and he sweeps the table of those models and he throws things and he terrorizes his family and I think he realized, ooh, that came easy. And it came easy because he was letting out something that was inside that he may not have even known was inside.
"That really was instructive to him, and he's got such an edge. When he tells Mary (co-star Donna Reed) 'You're not going to tie me down. I'm getting out of this town.' He is so mean to her. This is not the Jimmy Stewart from before the war. He's got a cruel streak now. And I think 'It's a Wonderful Life' helped him let it out and understand it and appreciate it and use it."
Because Matzen researched Stewart's backstory, the author appreciates "It's a Wonderful Life" more than ever before. Read the book. You'll appreciate Stewart more than ever before. Like Clarence the angel, Stewart earned some wings. But Stewart's wings were pinned to the front of a service uniform.
Jimmie Tramel 918 581-8389
Twitter: @JimmieTramel
Be the first to know
Get local news delivered to your inbox!