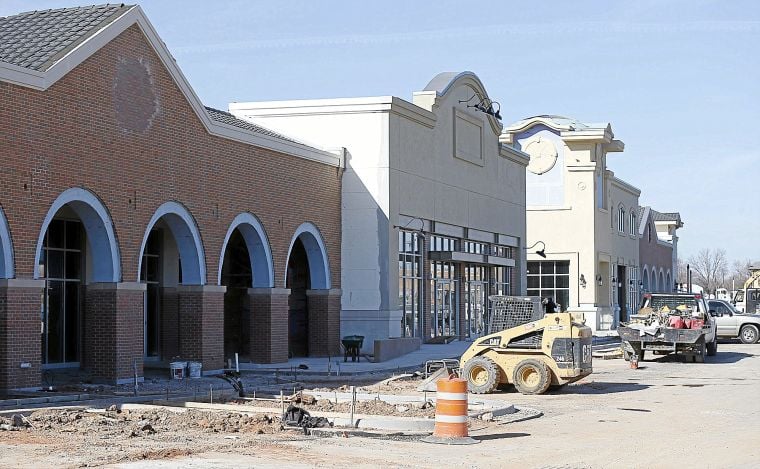 BIXBY —- Once nicknamed the "The Garden Spot of Oklahoma" for its rich agriculture, Bixby has blossomed into one of the fastest-growing cities in the state. Upscale retail centers and luxury apartments continue to sprout up along Memorial Drive as commercial developers swarm to the area to capitalize on its exponential growth and affluent demographics.
According to the U.S. Census Bureau, Bixby's population has grown by 69 percent since 2000, making it the 19th largest city in the state. Bixby also has a per capita income of $36,257, which is the highest in the Tulsa metro area, and 51 percent higher than the state as a whole. The positive demographics have served as a strong selling point to potential business developers.
One specific area that will see a significant amount of development this year is between 106th and 109th on Memorial Drive near north Bixby. The Vineyard on Memorial, a $10.5 million, 58,000-square-foot upscale retail center, is scheduled to open early this year. Tenants of the center will include two New Orleans-based restaurants: La Crepe Nanou, a French bistro and creperie, and The Wine Loft, an upscale wine bar and restaurant. Some other tenants in the process of finalizing leases include a dress store, a coffee shop and a bakery.
Steve Walman, a partner of the South Tulsa Development Group, cited the positive demographics and the lack of shopping and fine dining options in the area as key factors in the development of the center.
"There are currently several developments out there, but they don't have a tenant mix that appeals to what is essentially the highest demographic profile in northeast Oklahoma and probably within the state," Walman said. "The fast-food restaurants found the locations first, and all of them are doing extremely well. It is surprising that some of the full-service restaurants haven't seen that if fast food can do those kinds of volumes with that demographic profile, then what is the potential of full service? I think it's significant."
Another large project by the South Tulsa Development Group that is slated to open later this year is Children's Learning Adventure, a $10 million state-of-the-art child-care and preschool complex. The 25,000-square-foot facility will be next to the Vineyard on Memorial. With a capacity of approximately 440 children, the center will be the largest child-care facility in Oklahoma. Aside from its large capacity, the center stands out from other local day-care centers because it offers amenities such as commercial grade kitchens for cooking classes and an art studio with a pottery kiln.
In addition to commercial development, Bixby has also attracted the attention of real estate developers. Two luxury apartment complexes, Marquis on Memorial at 146th Street South and Encore Memorial at 126th Street South, have both reported a high number of tenants. Encore Memorial is at 97 percent leasing capacity.
It is highly likely that an apartment complex being touted as the most luxurious in the state will start construction this spring. The Chateau Villas complex will sit on 23 acres on the east side of 123rd Street South and Memorial Drive and will include 375 upscale units. Saltwater pools, 9-foot ceilings, and wood floors are among the several high-end amenities to be featured at the complex.
Kevin Jordan, CEO of the Black Gold Group and the project developer, said Bixby is an ideal location for an apartment complex on such a grand scale. "Most of the new projects right now are successful. We feel like the market in this particular area is extremely good to absorb these and other projects in the planning stages."
---
About Bixby
2012 population estimate: 22,580, 19th largest in Oklahoma
Population change since 2000: 69.3 percent increase
Regal Plaza (600)
Bixby Public Schools (460)
Kimberly Clark (400)
Median home value (2008-2012): $185,700
Did you know: Sprouts Farmers Market grocery store opened its first eastern Oklahoma location at 101st and Memorial Drive in 2013. The Bixby store achieved the second-highest sales opening in the firm's history, barely missing the record itself.
History: In the mid-20th century, Bixby was given the nickname "The Garden Spot of Oklahoma" because it was a major shipping center for produce. Even today, a few produce stores and several sod farms are still in operation.
Key contacts: Bixby Metro Chamber of Commerce, 918-366-9445 or bixbychamber.com, or email events@bixbychamber.com to join its mailing list and receive updates on business news and events in the community.