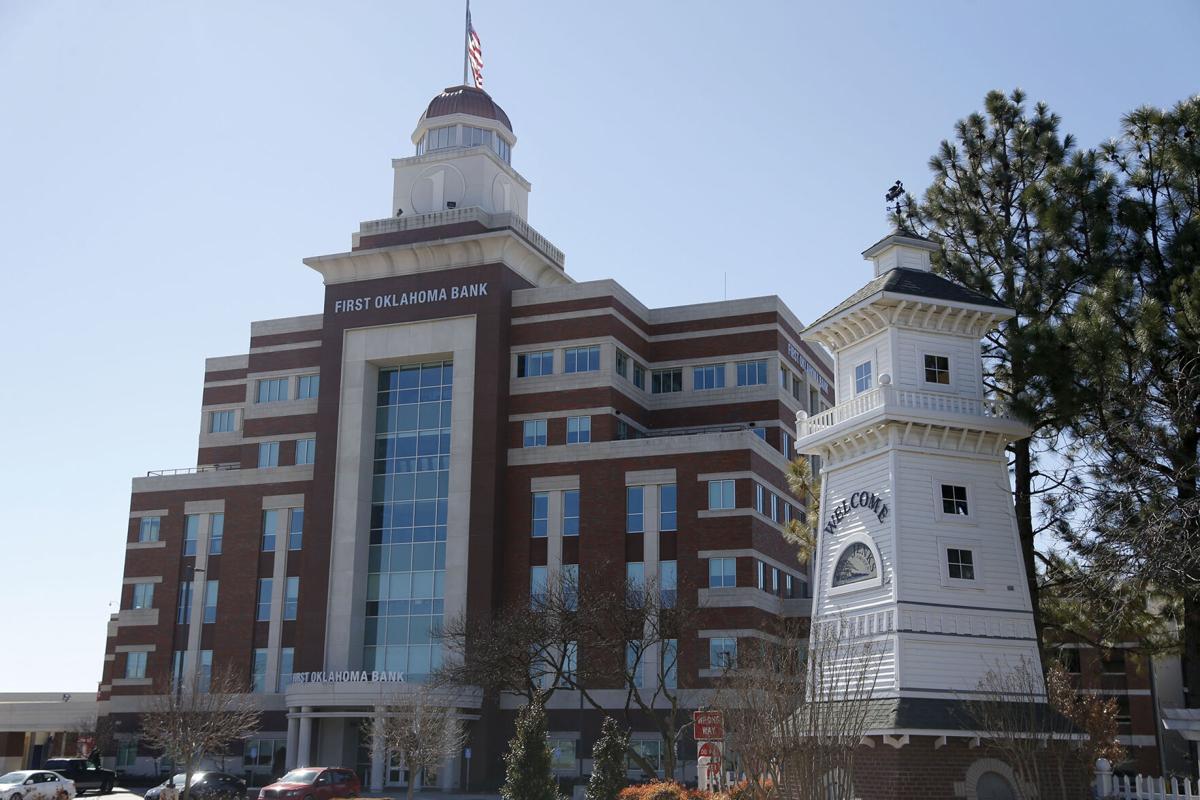 ---
As the coronavirus ravaged the economy in 2020, propping up small businesses was a way of life for people in the lending business.
And nobody did it better than community banks, said Tom Bennett III, president and co-CEO of First Oklahoma Bank.
"If you think of the banking system and who responds to customers and who takes care of small businesses, it's the smaller banks," he said. "Sixty percent of PPP (Paycheck Protection Program) loans were processed by banks with less than $10 billion in assets.
"If you think of the banking universe, that's probably 6% or 7% of the total assets of the banking universe. Smaller banks that are less than a billion dollars did 20% of all PPP loans."
Tom's father is Tom Bennett Jr., chairman and co-CEO of First Oklahoma Bank.
"There are a lot of people in America that are good at technology, but there are a lot of people who are not. To help people work through technological systems, whether it's getting an appointment to get a vaccine or getting a PPP loan approved, it's really good to be able to have someone to talk to to say, 'This is how you do that.'"
That personal interaction set community banks apart during the public health crisis, Bennett III said.
"What that tells you is just how vitally important those community banks are to their communities," he said. "If small businesses fail, where do these people go? Well, they go to the unemployment line. So keeping small businesses alive makes a lot of sense."
Profit margins for businesses this year likely will remain thin.
In a 2021 small business credit survey issued by the 12 Federal Reserve Banks, sales for 88% of the firms had not returned to pre-pandemic levels.
The majority of firms, 64%, said they would apply for another round of government aid if it were offered. Of those firms, 39% expected they would be unlikely to survive until sales returned to normal without further government assistance.
"Small businesses are not built for a pandemic," Bennett III said. "A mom-and-pop doesn't have the resources that ONEOK and Williams have. It just doesn't work that way.
"Small businesses are not recession-proof. And for the broader community, it tells us how much we need to frequent whatever their establishment is. If Tulsa hurts, community banks hurt. So we have to be in tune to our community. We all rise together, and we all hurt together."
A total of 37% of firms expect that the most important challenge stemming from the pandemic in the next 12 months will be weak demand, followed by government-mandated restrictions or closures (53%) and supply chain disruptions (37%).
"This is a great time with low interest rates for small businesses that are renting to buy their building," Bennett Jr. said. "Or if they've thought about expanding because they can get long-term SBA (Small Business Administration) loans at fixed rates."
According to the SBA, banks were responsible for 89% of PPP loans, 95% of PPP dollars and 94% of the jobs supported.
"If folks have thought about how they are going to structure their balance sheet and their debt, the SBA and the history of the SBA, they have not had better offers," Bennett III said. "Once everybody gets on their front foot again, these programs will not be here."
The number of banks in Oklahoma dropped from 248 in 2010 to 190 last year, according to the Federal Deposit Insurance Corporation. The net interest margin, banks' primary source of income, slipped from 3.61% in 2019 to 3.44% in 2020. But Bennett Jr. remains optimistic.
"The industry is really in good shape at this point going into 2021," he said.
It will be some time, however, before the financial dust settles.
"We won't see the tail of the tape for another year or two," Bennett III said. "With vaccines being distributed, we think we have the upper hand on the circumstances. We're getting back.
"But there's still a lot of repair that has to be done. It's going to be interesting to see how long it takes small businesses to get back where they are on their front foot again. At the moment, it doesn't feel like we're there."