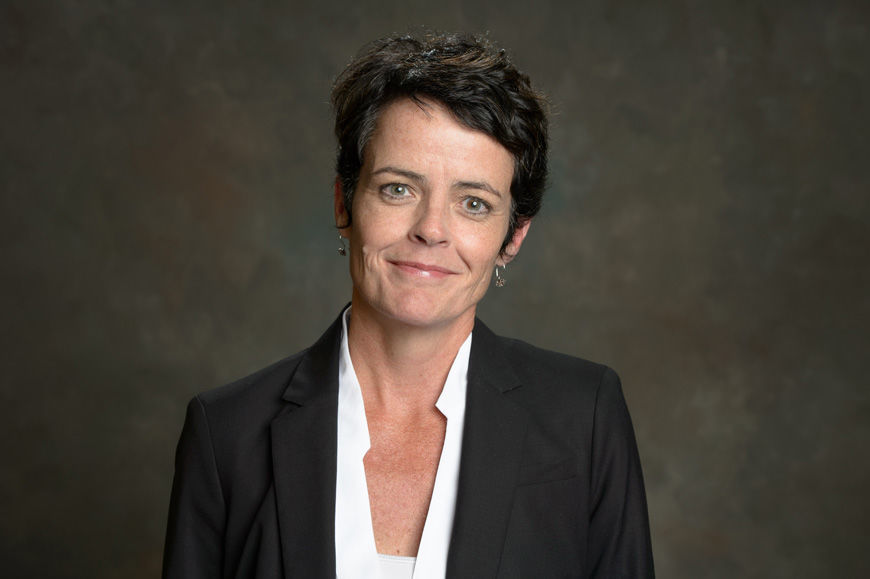 Attorney General Jeff Sessions issued a deeply troubling decision this week in an effort to deny protection to domestic violence survivors and others who flee to the United States seeking refuge.
Sessions' decision reversed a grant of asylum to Mrs. A.B., a woman from El Salvador who fled to the United States after suffering 15 years of brutal violence at the hands of her husband.
Mrs. A.B.'s husband subjected her to sexual, physical and emotional violence, including while she was pregnant. He repeatedly raped her, held a knife to her throat, and threatened her with a gun.
Mrs. A.B.'s repeated attempts to obtain protection from law enforcement in El Salvador were futile. Rather than protecting her, the police refused to help, telling her that if she had any dignity she would just leave. Despite moving to a city two hours away, Mrs. A.B.'s abuser's threats and violence continued, even intensifying when she divorced him. He tracked her down and threatened her, describing in graphic detail how he would kill her. During one of these encounters, he was accompanied by his police officer brother.
In the end, following another brutal assault by her ex-husband and unable to find protection in El Salvador, Mrs. A.B. fled to the United States where she applied for asylum.
In ruling against Mrs. A.B., Sessions overturned a precedential Board of Immigration Appeals decision in Matter of A-R-C-G-, which in 2014 affirmed that domestic violence survivors are deserving of protection. Sessions announced that, in his view, individuals who have suffered domestic violence, gang violence, or other forms of persecution perpetrated by private, nongovernment actors do not generally qualify for asylum.
Indeed, Sessions used Mrs. A.B.'s case to issue a sweeping decision intended to cut off from protection a whole category of individuals fleeing harm without providing them an opportunity to have their individual claims decided on the merits.
His cavalier claims that women fleeing domestic violence in El Salvador (a country with one of the highest rates of femicide in the world) are no different from women who face domestic violence in the United States, clearly reveal how the attorney general's decision was disconnected from the facts in Mrs. A.B.'s case and completely ignored the abundant country condition evidence submitted to support her claim of persecution.
With this decision, Sessions has given permission to the Department of Homeland Security to reject the asylum claims of thousands of immigrants seeking protection in the United States when their own governments were unable or unwilling to protect them.
The United States committed to offering protection to individuals fleeing persecution through the United Nations Convention on Refugees more than 50 years ago, and Congress made that commitment law in the Refugee Act almost 40 years ago. In reversing the grant of asylum to Mrs. A.B., Attorney General Sessions is attempting to unilaterally rewrite U.S. asylum law and prevent individuals fleeing domestic violence and other persecution from receiving refugee protection in this country.
His decision essentially dismisses persecution by non-governmental actors as "private violence," and claims the United States has no obligation to protect those harmed by such violence. This flies in the face of long-standing precedent in U.S. asylum law, which offers protection to individuals persecuted by persons or groups their government is unable or unwilling to control.
This protection has in the past been extended to women forced by their families to undergo female genital mutilation, individuals fleeing anti-LGBT violence by hate groups, and women at risk of "honor killing" by family members. The potentially sweeping impact of this decision could deny protections to individuals unable to obtain protection from their governments from domestic violence, as well as a whole host of other harms carried out by private citizens or groups.
According to Karen Musalo, one of Mrs. A.B.'s attorneys and the director of the Center for Gender and Refugee Studies at the University of California Hasting Law School, the ruling in this case "marks a shameful attempt by Sessions to return us to an era when the United States did not recognize women's rights as human rights, and women fleeing horrific gender-based persecution were wrongfully denied refugee protection."
The United States has an obligation under U.S. and international law to offer protection to individuals, like Mrs. A.B., whose own government refuses to protect her. This decision is the latest in this administration's heartless campaign against immigrants, but also reflects the administration's complete disregard for the fundamental right to due process and other protections in our Constitution and our laws.
But Sessions will not have the last word on this. As this case moves forward on appeal, we trust that an independent federal court will hold the attorney general accountable and uphold the rule of law, as we continue to believe that justice will prevail over cruelty and hate.
---
Elizabeth McCormick is associate dean for experiential learning and associate clinical professor of law at the University of Tulsa College of Law.