In reference in Oklahoma Highway Patrol pursuits, anyone who runs from police is an imminent danger to the community and people around them.
---
Tulsa World investigates: 
Tulsa World investigates: Oklahoma Highway Patrol fatality pursuits, deadly shootings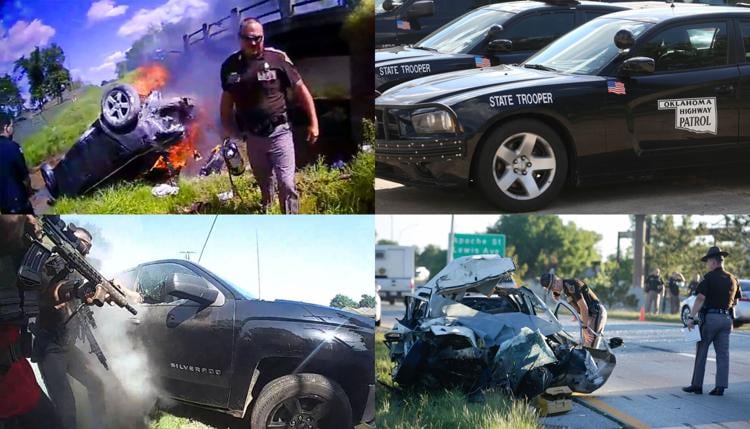 Public Safety Commissioner John Scully, like his predecessors, repeatedly turned down interview requests to discuss agency policies, practices and deadly trooper encounters before retiring in September 2021.
Stolen property or traffic infractions prompted all but one of the Oklahoma Highway Patrol vehicular pursuits that killed 18 people the past five years despite policy requiring troopers to weigh if the benefits of apprehension are worth a chase's risks.
At least eight individuals killed weren't the eluding drivers. Five were uninvolved motorists, at least two were passengers in fleeing vehicles, and one was a Highway Patrol lieutenant on foot struck by another trooper's cruiser at high speed.
No troopers have been disciplined in any of the fatal pursuits for which OHP has provided varying levels of documentation to the Tulsa World in response to open records requests during the tenures of three different Department of Public Safety commissioners.
The Tulsa World filed litigation against OHP in October to compel the agency to adhere to a lawsuit the newspaper won in 2010 in which the state courts declared use-of-force records to be public and mandated their release. OHP had delayed and denied for a year as the newspaper tried to get the agency to hand over force records, explain reporting processes and answer questions about policies — prompting the World's court action.