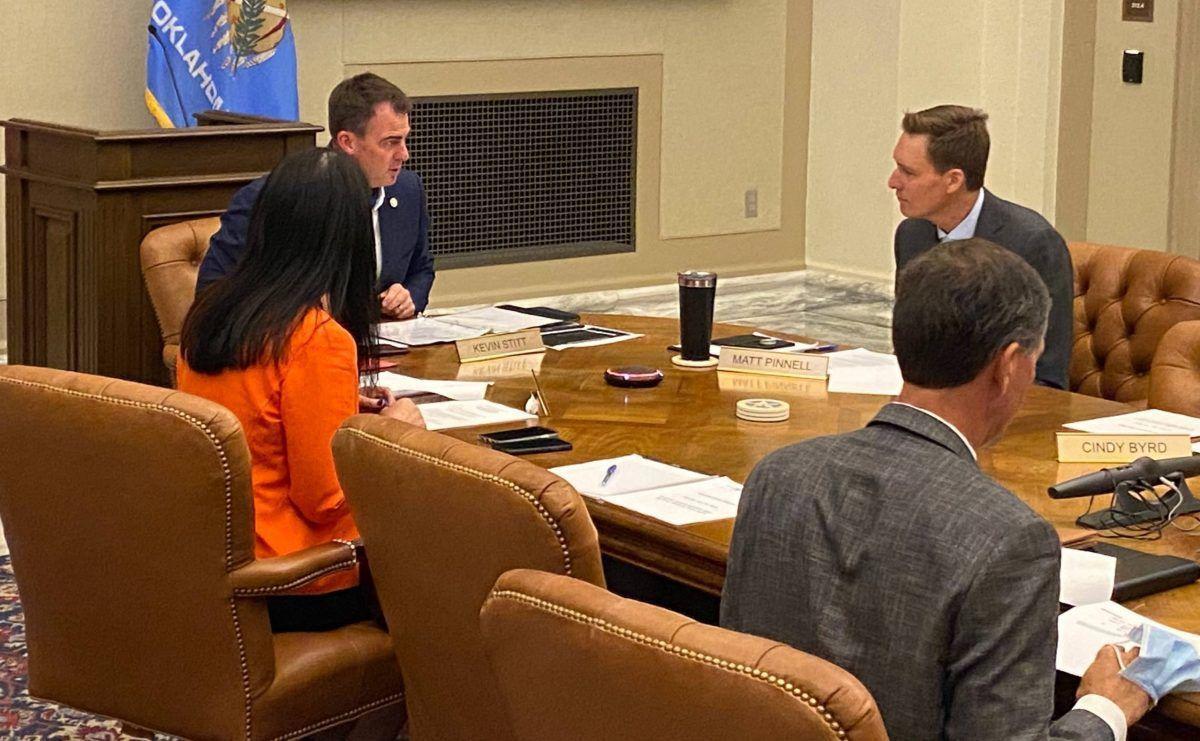 Correction: The editorial incorrectly described who would be appointing members to an advisory committee looking at the McGirt v. Oklahoma Supreme Court decision. Attorney General Mike Hunter and the Oklahoma District Attorneys Council will appoint members in addition to 10 people recently named by Gov. Kevin Stitt.
---
Gov. Kevin Stitt's appointments to an advisory commission investigating implications of the U.S. Supreme Court's recent McGirt decision are amazingly undiverse. That won't serve Stitt or the state well.
Earlier this month, the high court decided that the Muscogee (Creek) Nation reservation has never been dissolved, meaning the state doesn't have criminal jurisdiction over many cases involving Native Americans. The same logic will probably be applied throughout the eastern half of Oklahoma and may have implications beyond criminal law.
Stitt appointed 10 people to the panel Monday. Among the appointees were eight men, three petroleum industry executives, two former members of Congress and the wife of another former congressman. No Native Americans and no Democrats were appointed.
As a whole, the panel is a disservice to the state and unlikely to provide Stitt with the full range of alternatives to a thorny legal issue.
When asked about the lack of Native Americans on a panel that will address a decision that reshapes our understanding of Indian sovereignty and Oklahoma history, Stitt's staff suggested that Attorney General Mike Hunter or a legislative leader might appoint a tribal representative.
We hope they do. But isn't it the governor's job to represent the entire state? Doesn't he have an interest in getting advice from as broad a spectrum of representatives as possible?
We have been critical in the past for the lack of diversity in the people Stitt turns to for advice. His cabinet, staff, agency leaders, members of other important task forces and others in his inner circle are very much like him: white, male, wealthy and Republican. His recent pick of another former petroleum executive to run the Commissioners of the Land Office has brought unwelcome publicity after it was reported that the $170,000-a-year post went to a man who filed for bankruptcy last year and owed the Land Office more than $207,000.
Diversity of advisers brings diversity of ideas, and the state's chief executive can't afford not to have that. We urge him to expand the commission and to make it more closely mirror the people of Oklahoma.
---
Catch the latest in Opinion
Get opinion pieces, letters and editorials sent directly to your inbox weekly!