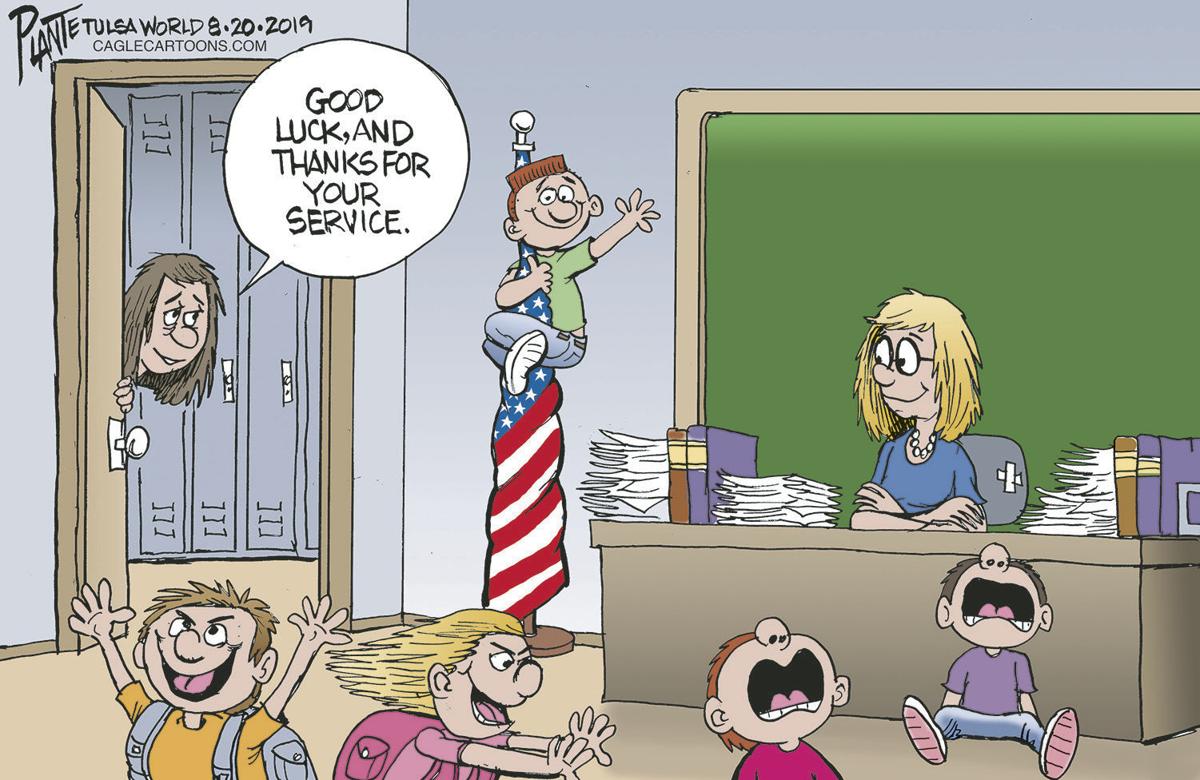 Proposed new state guidelines will almost certainly roll back the four-day school week trend that has brought embarrassment to Oklahoma.
The new standards are appropriate, but they don't do anything to address the greater problem that led to four-day weeks in the first place — the underfunding of Oklahoma public schools.
Under rules proposed by the Oklahoma Department of Education, schools would be allowed to shift to a four-day week only if their students are performing at or above the state average in key areas such as math scores and graduation rates. The rules generally are applied by individual school sites, so entire districts wouldn't be able to opt out of the traditional five-day school schedule unless they are performing well.
Schools that are getting the job done have the freedom to innovate in their scheduling. The others will have to go to a traditional schedule.
We believe in the five-day school week. Repetition over time is critical to learning. It goes against all common sense that a three-day hiatus would work in the interest of higher achievement. Four-day weeks also play havoc with working parents' schedules, allow for all the ills that result from unsupervised children and, sadly, deny some children access to their best sources of food and security.
Many Oklahoma schools went to a four-day to recruit teachers. Oklahoma's endemic underfunding of public schools made it increasingly difficult for the districts to keep a qualified teacher in every room. In the 2018-19 school year, 92 districts had at least one school using a four-day week, according to the Oklahoma Department of Education.
That rightly brought shame to the state, and legislators responded with statutes instructing the Department of Education to formulate the news rules. They also came up with some additional money for school funding, but not enough.
We hope every legislator who voted for what amounts to a five-day mandate realizes that it deepens the need for public school funding. Without a four-day work week to attract teachers, Oklahoma schools will have to offer more money as their incentive to get qualified people in their classrooms.
Funding public schools is the Oklahoma Legislature's legal and moral duty. Pushing back the four-day week makes that obligation even greater.
Catch the latest in Opinion
Get opinion pieces, letters and editorials sent directly to your inbox weekly!