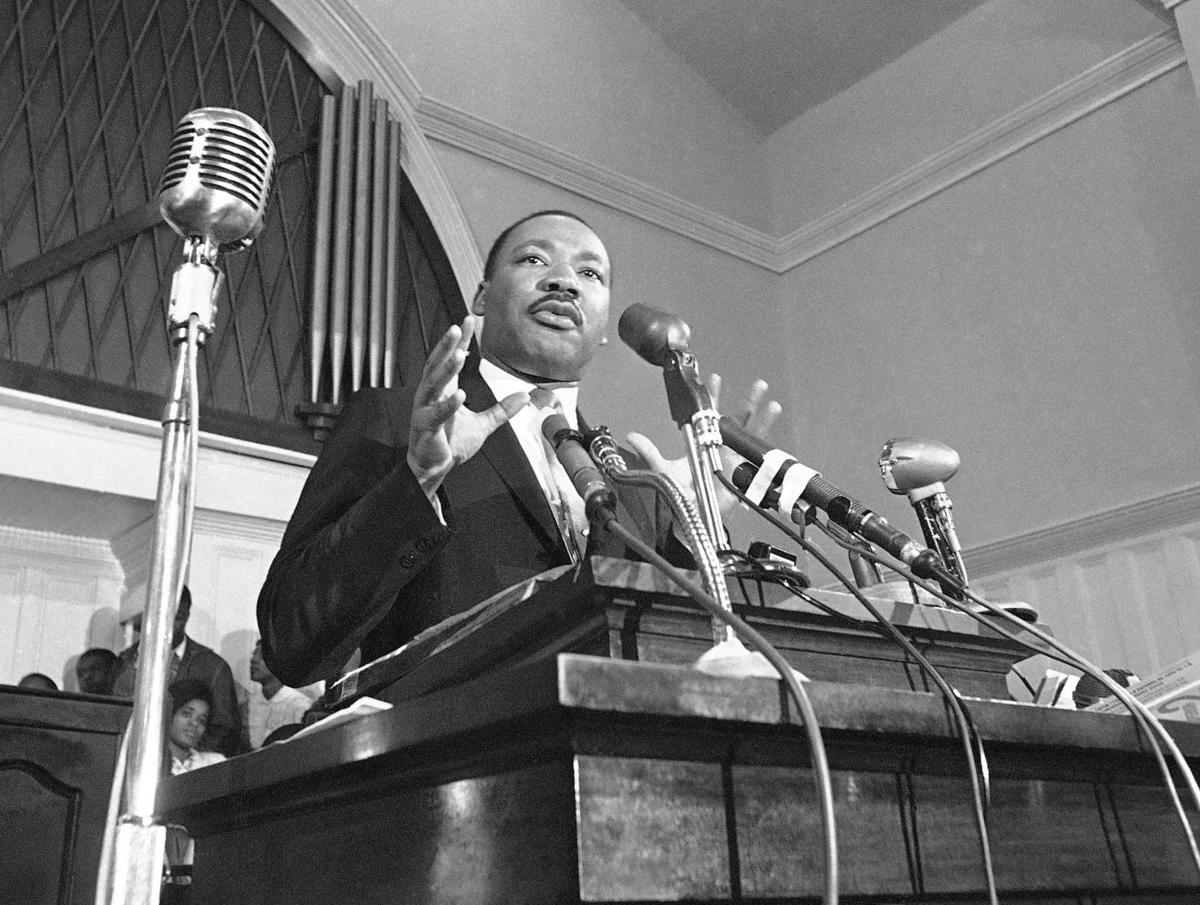 Three years before the March on Washington, a church in north Tulsa hosted a standing-room-only crowd to hear the Rev. Martin Luther King Jr. speak about unity, hope and the power of voting.
The recent 60th anniversary of the appearance brings home how much of his message remains true and needs repeating today.
King was changing America by showing human rights violations allowed by legal policies and practices, from segregation to police brutality to voter disenfranchisement.
An inspiring and controversial figure, the 31-year-old attracted about 1,500 people to the First Baptist Church North Tulsa to witness, pray over and reflect on his words.
Highlights from his message were published by the Tulsa World, including what he said about people who do not exercise their right to vote: "You are unfair to yourselves."
King spoke about the life-and-death struggle Black Americans faced seeking equal opportunities and how nonviolence is always the path to victory.
"Though some have been put in jail, sometimes for months, some have been beaten and others have had lighted (cigarettes) thrown down their backs, your fellow men are acting with dignity and respect to keep an issue at the forefront of the conscience of the nation."
The concept of unity was central: "We must all live together as brothers, or we will die together as fools."
King, assassinated in 1968, might not be surprised by the America's current civil unrest.
Six decades ago, King foretold of a long and ongoing struggle against bias and bigotry; but he did so with hope.
"It may be true that old man segregation is on his deathbed, figuratively speaking, but history has proved that the guardians of status quo are always on hand with oxygen tanks to keep him alive.
"If we go into this new order with bitterness in our hearts, the new order soon will become the same as the old. Someone must have sense enough to know that love is better than hate."
---