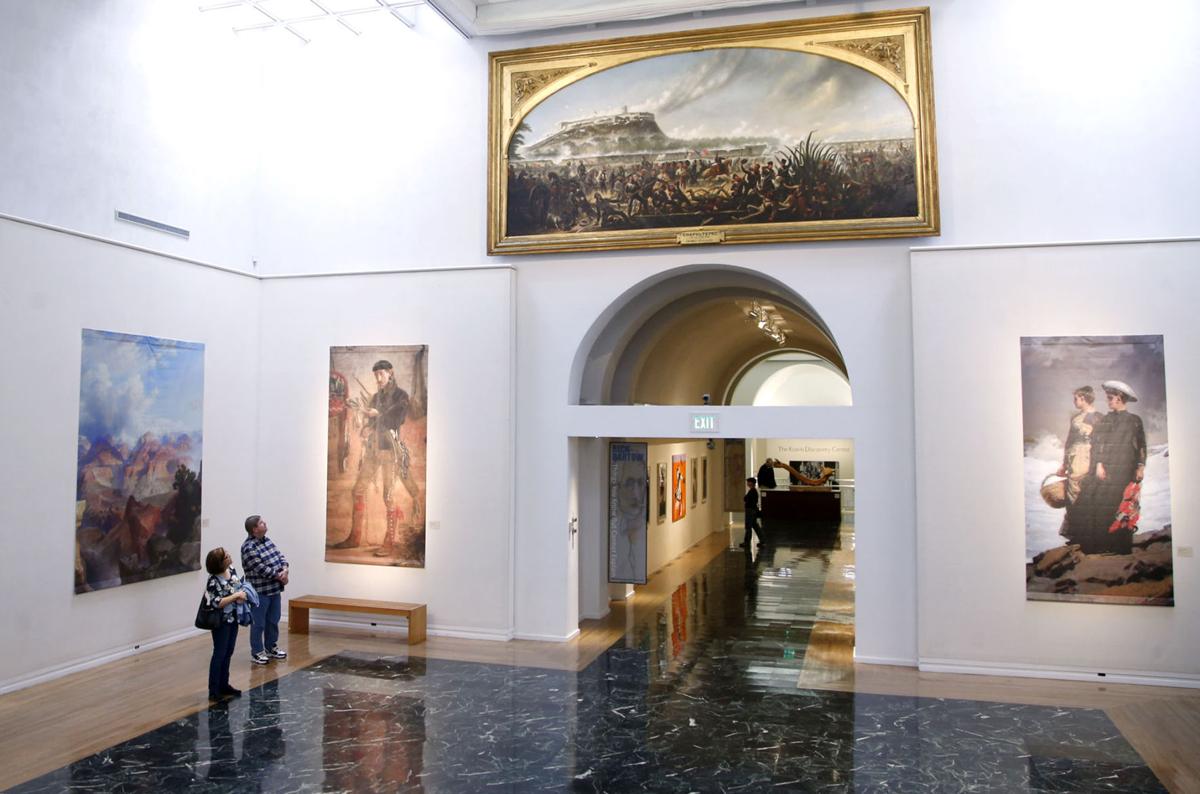 Gilcrease Museum, with one of the world's greatest and most extensive collections of Western art and artifacts, as well as historical works, is a jewel in Tulsa's cultural crown.
But, it's in need of an update. At any time, only 5 percent of the museum's collection is on display. The remainder of the estimated $2 billion collection remains locked away, out of visitors' sight.
A $65 million portion of the Vision Tulsa tax proposal would expand Gilcrease and put a great deal more of its collection where it can be seen. Other renovations include additional gallery space, a below-ground parking garage, cafe, gift shop and an elevated restaurant to give an above-the-treeline view of downtown and the Osage Hills.
Two new galleries will add 20,000 square feet of space. One, an 8,000-square-foot area, will display more of the museum's collection. A 12,000-square-foot space will be available for traveling collections that come to Tulsa.
A new grand entry hall would change the look of the museum front and be more receptive to visitors.
The Gilcrease funding is part of the economic development package before voters in the Vision extension vote. Three other questions — transportation, public safety and county capital improvements — are also part of the same election. The four proposals would not increase taxes, but would continue the progress started with the Vision 2025 package first passed in 2003.
The value of Gilcrease Museum to the culture, reputation and economy of Tulsa is without question. Such a world-class museum deserves to display its collection and be receptive to its visitors, many of whom come from across the United States and the world to visit Gilcrease.
This would be money very well spent. Voters would be wise to show their appreciation for this important collection, that in the art world is synonymous with Tulsa, and approve the Gilcrease plans on April 5.
Catch the latest in Opinion
Get opinion pieces, letters and editorials sent directly to your inbox weekly!