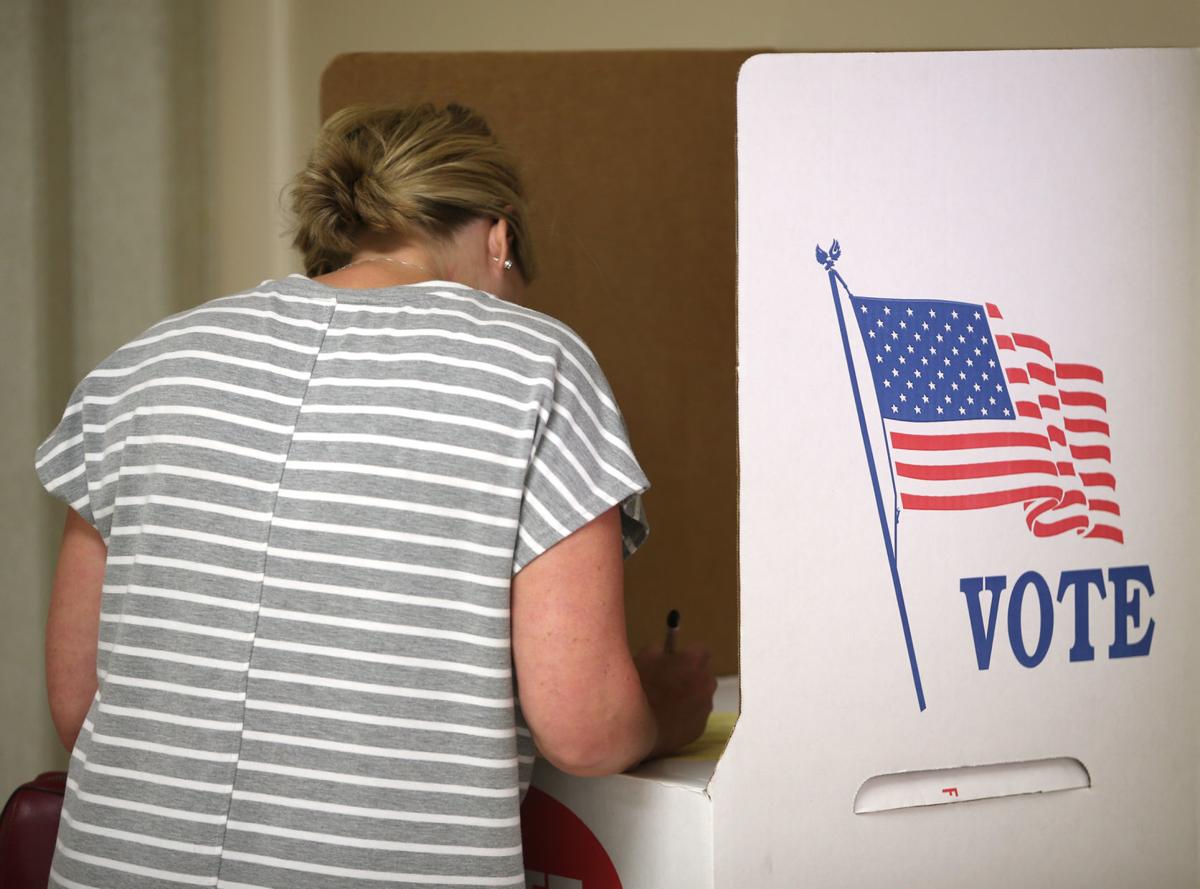 This week's election will surely go down as one of the oddest in state history.
The COVID-19 pandemic changes almost everything, and nothing more than the process of representative democracy.
Election workers, polling place sites and voting processes have been altered in an attempt to prevent the duty of citizenship from becoming a life-threatening event.
We predict confusion. Some voters won't know where to vote. Some substitute polling workers won't know how to do the job. Anti-COVID-19 processes will probably slow down even the most efficient polling places.
Democracy is often messy, but Oklahomans deserve better.
One thing coronavirus doesn't change is the importance of voting.
At this point, many voters have already made their choice, either voting through the state's patched-together absentee ballot process or what remains of the in-person early voting process.
How all of that change will skew Tuesday's turnout and results is anyone's guess at this point.
In recent weeks, the Tulsa World has endorsed three local legislative incumbent candidates whose races will be determined in this round of voting and State Question 802.
In House District 69, we endorse Republican Sheila Dills, a smart conservative legislator who keeps a close eye on her constituents' needs and the state's money.
In House District 70, we endorse Republican Carol Bush, a pro-education, pro-public safety representative who has earned another two years in office through hard work and perseverance.
In House District 72, we endorse Democrat Monroe Nichols, a smart young leader who finds ways to accomplish priorities in a challenging legislative environment.
SQ 802 is the most urgent issue on the ballot. We urge its approval. Every registered voter in any party or none is eligible for vote on the issue, which would rewrite the Oklahoma Constitution to require Medicaid expansion to cover working-age adults who earn up to 133% of the federal poverty level. It will spur the state's economy, stabilize financially tenuous rural hospitals and improve the health of Oklahomans.
Democracy belongs to those who show up. We urge all registered voters to take part in this election and to do so in a safe fashion. For those going to polling places, wear masks, maintain appropriate spacing and be considerate of the polling workers and your fellow citizens.
---