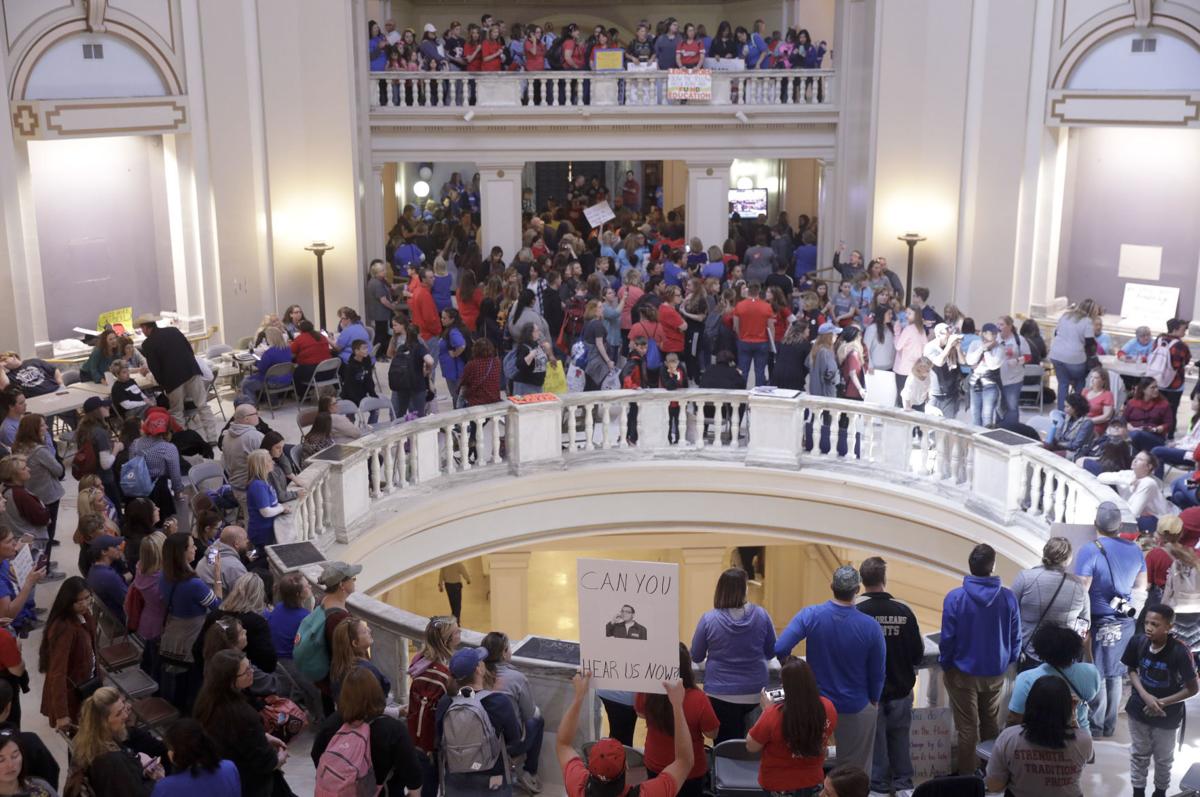 Recent teacher salary boosts are helping public school districts across the state reduce turnover and fill vacancies, just as intended.
Tulsa World reporter Kyle Hinchey found district officials ahead of their hiring schedules for the next school year and seeing fewer resignations. Some, such as in Union and Broken Arrow, are able to supplement the mandated state raises.
For a decade, districts suffered from massive budget cuts, leading to a host of problems including educators fleeing to other states or other professions for higher pay. Historic numbers of emergency certifications resulted. The state sunk to almost last in U.S. teacher pay.
The prospect of a 2018 teacher strike forced lawmakers to boost the minimum teacher salary schedule with raises averaging $6,100.
This year, lawmakers passed a teacher pay raise of $1,220, which Gov. Kevin Stitt says will raise average teacher salaries to first place in the region.
It's making a difference. District officials are sounding more confident about opening the fall session with full staffs.
By focusing first on teacher pay, lawmakers are making a dent in the employment shortage by giving an incentive to stay on the job.
This good news means students will be in classrooms with more experienced teachers who are certified in the subjects they are teaching.
The job of restoring — and improving — Oklahoma's public schools is not done.
Not all districts are experiencing this turnaround, particularly in the quest to replace the growing number of retiring teachers. Some more specialized positions, such as special education or higher mathematics, remain difficult to recruit.
The state has made only a down payment on funding to address overcrowded classrooms, eliminated programs and adequate teacher resources.
But the effects of legislative efforts are starting to show, and that's a whole lot better than that trajectory we were on just a few years ago.