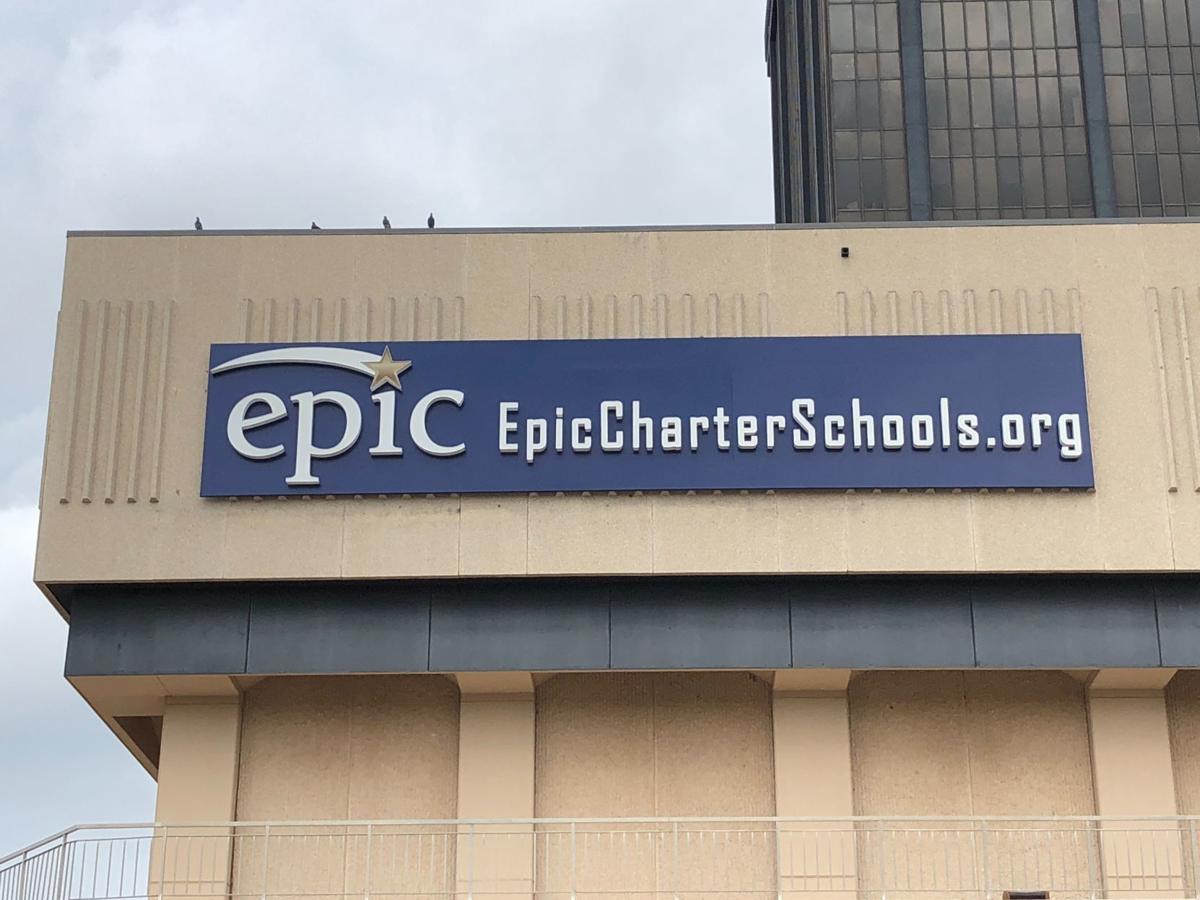 The state's virtual charter school board is publicly at odds with itself. It's an embarrassing situation that is playing out in court, public meetings and the newspaper.
As Tulsa World reporter Andrea Eger first revealed over the weekend, three members of the five-person board voted to censure member Mathew Hamrick last week after he disputed the board's official position in a legal battle over Epic Charter Schools' spending records. As a result Hamrick has been stripped of a place on the board's audit committee.
The state board is the official sponsor of Epic One-on-One and other virtual charter schools in the state. Epic has grown rapidly in recent years becoming the state's largest school district this year. That fast growth has been shadowed by many questions and state and federal scrutiny.
Epic has steadfastly refused to show how millions of taxpayer dollars budgeted for student learning are being spent by its related private company.
The virtual school board has backed state Auditor Cindy Byrd's court efforts to get at Epic's Learning Fund spending.
The board says Hamrick intentionally avoided public votes in 2019 and 2020 on matters seeking to unmask Epic's use of the money.
Then, in July, Hamrick signed an affidavit in support of Epic's position. His affidavit says the statewide virtual board "has always knowingly and intentionally treated funds paid to Epic Youth Services, LLC, for the Learning Fund as private funds."
Hamrick's history may or may not be right, but the policy is wrong. State taxpayers need transparency in how the learning fund is used. That is fundamental to good management of public money.
Even if the board is right about the transparency issue, don't think we endorse its historic work with Epic. The board can hardly be considered strict in its oversight of Epic.
As embarrassing as it is, the bigger problem here isn't how an individual member of the board is behaving, but that there is a virtual charter board in the first place.
Oklahoma has two state school boards. One for the state's more than 500 public and charter school districts, many of which have virtual classrooms, and another for six virtual charter schools, including Epic, which also has physical classrooms.
Why do we have redundant school boards for managing brick-and-mortar schools with virtual efforts and virtual schools with brick-and-mortar efforts? The simple answer is that we do not. It's wasteful and sends different messages to different districts, all of which are spending public money.
Here's the solution to the virtual school board's internecine struggle: Eliminate the state virtual charter school board.
---
Catch the latest in Opinion
Get opinion pieces, letters and editorials sent directly to your inbox weekly!