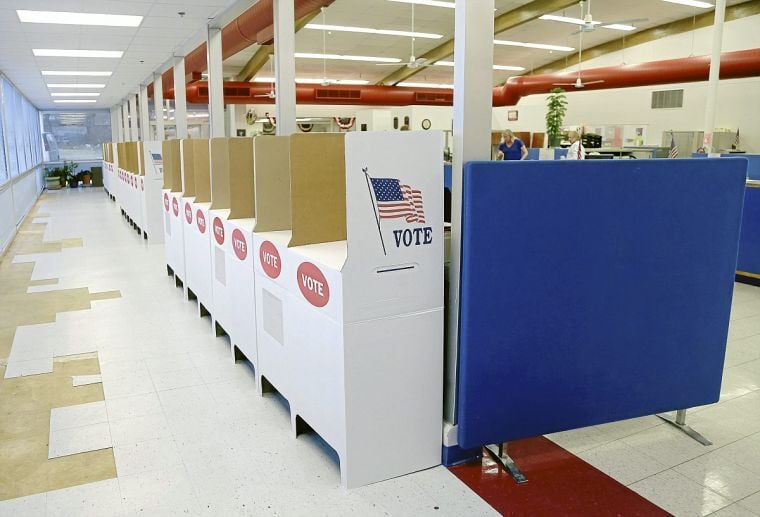 Thanks to a heated presidential election, a good U.S. Senate race, interesting state questions and many interesting legislative and local races, we expect a healthy turnout in Oklahoma. Decent weather is predicted for Tuesday, which always helps.
In a sense, Election Day has been transformed in 2020 into the culmination of a very long election season.
When the polls open, thousands of Oklahomans will already have cast their ballots because of mail-in and in-person absentee voting options.
The enormous growth in absentee voting this year was obviously driven by concerns about COVID-19. But when the pandemic passes, we suspect a lot of Oklahomans will want to continue voting by mail. It is more convenient, safer, allows more time to consider choices and can be done from home.
If the Legislature will remove the needless bureaucratic restriction of notary confirmation on mailed-in ballots after 2020, we think absentee voting will be a substantial portion of balloting from this point forward, which is a good thing. Anything that encourages more informed voters to participate in elections should be encouraged.
For those who have not yet voted, remember to do so Tuesday.
After hours of interviewing candidates and deliberating over what Oklahomans need and want in elected officials, here is the list of candidates we have endorsed in recent weeks:
State Question 805 — Yes. The constitutional amendment is the next important step in the state's smart-on-crime progress.
State Question 814 — Yes. The constitutional amendment would ensure ready cash to pay for state Medicaid costs while ensuring the successful Tobacco Settlement Endowment Trust is adequately funded.
State Senate District 35: Jo Anna Dossett
State Senate District 39: Dave Rader
House District 30: Mark Lawson
House District 66: Jadine Nollan
House District 78: Meloyde Blancett
House District 79: Melissa Provenzano
Tulsa County Commission District 2: Karen Keith
City Council District 5: Mykey Arthrell
City Council District 6: Connie Dodson
City Council District 7: Lori Decter Wright
Nonpartisan judicial retention ballot: Yes to all eight judges on the ballot.
Polls will be open 7 a.m. to 7 p.m.
Remember the old truism: Those who don't vote, give up their right to complain. Remember this, too: A society that fails to vote may eventually give up many more rights than the right to complain.